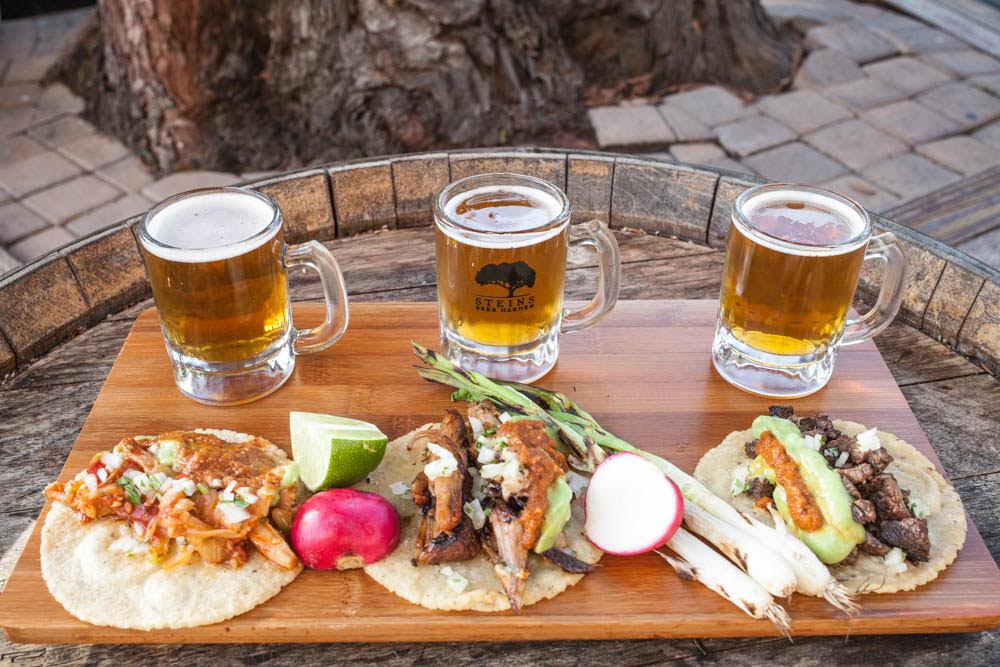 Steins Beer Garden & Restaurant in downtown Mountain View is hosting a special Taco & Beer Pairing event Wednesday, September 21 starting at 5:30pm.
This tasty pairing event is a first for Steins and features 3 tacos paired with 3 craft brews for $15.
Bar manager Ryan Hummel has just finalized the beers for the pairings:
Pollo (chicken) – traditional chicken tinga paired with Stillwater Artisan Ales Fear of Ghosts (smoked, sour saison)
Carnitas (pork) – spiced rubbed pork butt, marinated for 2 days and cooked for 3 hours paired with Modern Times Fortunate Islands with Grapefruit Zest (hoppy wheat)
Carne Asada (beef) – 3-day jalapeno and herbs marinade paired with Berryessa Brewing La Fuerza Borracho (Mexican pale lager)
The corn tortilla will be hand made, and there will be a salsa bar available as well.
And as a reminder, Steins is also co-hosting Mountain View's 4th Annual Oktoberfest, which is set for the weekend of October 1 and 2, from 11am to 7pm both days.
Folks are welcome to bring their steins from previous years, but no worries – there will be plenty of steins plus drink tickets available for purchase at the festival. Prost!