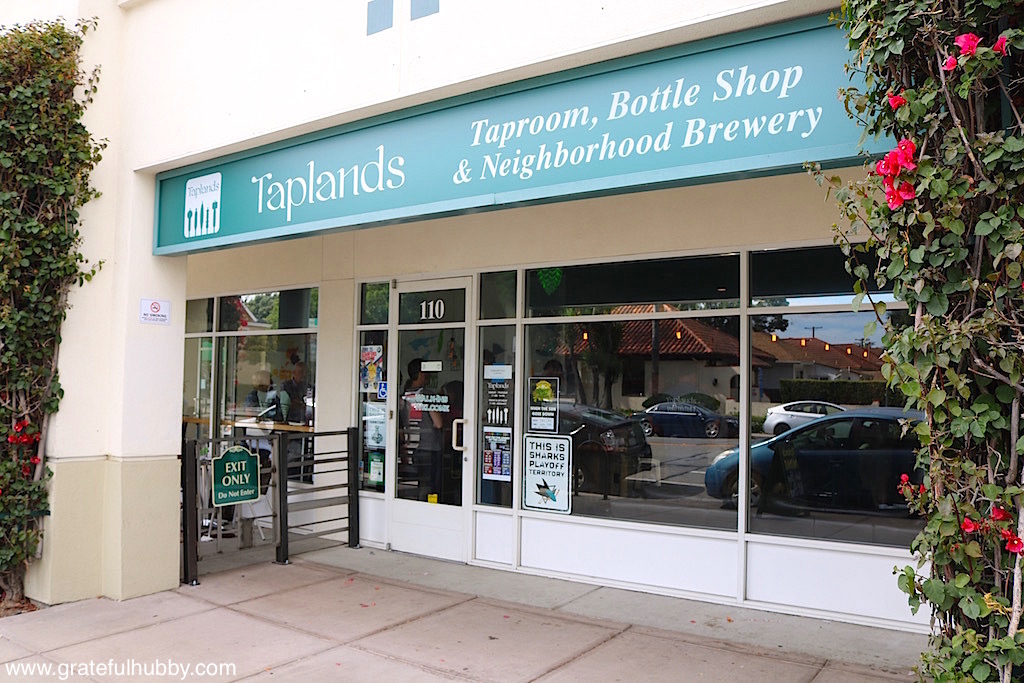 Taplands in Santa Clara opened this year in early March – March 5 to be exact – and has since become a go-to spot for many locals and non-locals alike. Indeed, Taplands has become one of our favorite places to hang out and enjoy a beer. We greatly enjoy the bright space, the vibe, the friendly staff and the tasty quick bites.
The folks behind Taplands are the husband-and-wife duo of Matt Hartenstein and Shannon McGinley, who recently told me that she and Matt simply wanted to create a neighborhood place that they themselves would enjoy visiting regularly.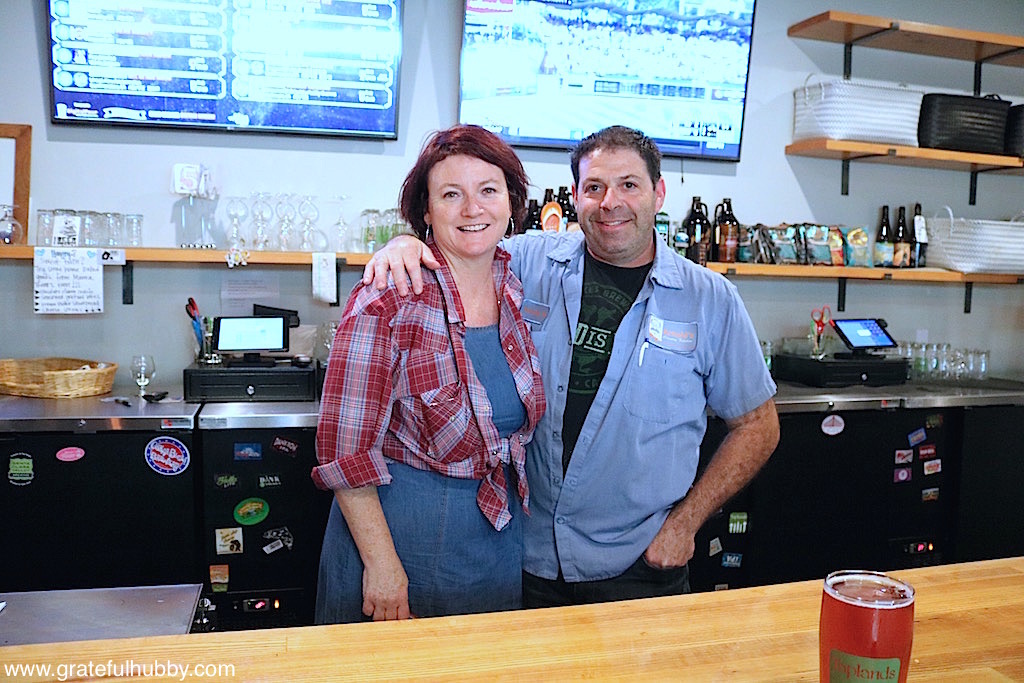 Matt's vision for Taplands is nicely spelled out on their website:
"My vision for Taplands is to be the center of beer discovery and enjoyment in the Silicon Valley. I want our customers to feel like it is a neighborhood bar and 'packy' and beer aficionados to feel like they have a place that understands and appreciates their sophisticated palettes. Lastly, I want the brewing community to recognize us as a place where their craft is recognized and truly appreciated. Thank you for making us a destination on your beer discovery journey!
"We call ourselves a neighborhood brewery in the pre-Prohibition sense. At that time there were over 4,000 breweries in America! And most were producing beer just for the folks who lived within their own little neighborhood. We want to bring that back! We brew one batch at a time, 15-30 gallons at a time, producing craft beer exclusively for the customers of our taproom. Follow us on Instagram, Facebook, or twitter to find out when we are tapping our next house made beer!"
Matt recently took the time to share more about his and Shannon's backgrounds, how the idea for Taplands came about, what's next for Taplands and more.
Can you share a bit of your backgrounds? What are your South Bay connections?
We moved from San Francisco to Sunnyvale in 2003, where we still live. I have been a home brewer since 1991, and like all home brewers dreamed of making it a career.
During the first craft wave in the 90s, Shannon and I had some ideas for a craft beer business that devolved into Taplands. As we got older we saved for this dream. Along with some help from the SBA we were able to take the step.
The original plan is still on the horizon as Taplands develops.
Can you expand on that last statement?
I think we have barely scratched the surface of our mission and goals at this point. We want Taplands to be a craft beer "hub," where people can learn about and explore craft beer.
That is where Taplands gets its name – it was meant to be reminiscent of the original Disney map of lands. Like Frontier-land or Future-land, Taplands was meant to be a place to explore and discover craft beer.
Our intention was to make a place where folks of all kinds could learn about craft beer in an unpretentious setting, like a cafe for beer.
We also brew our own beer. With this we intended to create an environment such as the pre-prohibition neighborhood brewery, which brings us to the final intent – a community-oriented neighborhood pub where everybody is welcome.
How did you go about selecting the South Bay and Santa Clara as the location for Taplands?
We originally wanted to open Taplands in Sunnyvale so we could return the tax dollars to our community, but the process proved very difficult. I would be happy to discuss this in further detail, but basically the state of commercial real estate in Silicon Valley is not conducive to independent businesses.
It took 10 months and a dozen rejections before finding the location we are in. We chose it because the landlord was willing to have us!
And we are grateful for that. It has turned out to be better than any of the other locations that we would have thought perfect. We have learned a lot about our own business plans from this location and this community.
So far, have expectations been met?
It is hard to know what you will get when starting a business, but our expectations have been far exceeded, and we are grateful to the community who has supported us.
We are particularly proud to have met that neighborhood goal – our customers are of all ages and a good percentage walk to our place.
Business has been great!
How/when did you get into craft beer?
I started drinking craft beer around 1991 when I started home brewing. A friend said, "You're going to start making real beer, so you better start drinking it." I think all home brewers are throwing back a few while brewing!
Back then ambers were the rage. I was hooked on Boont Amber and Moose Drool.
Now I consider myself an IPA drinker, although I have recently become obsessed with the Gose style of beer. Shannon prefers "big" beers – high ABV doubles and triples, Tripels and Quads.
But I love to brew everything. I like to get creative and use offbeat ingredients – like rose petals in our Whole Lotta Rosie Blonde.
Can you share more about the beer offerings at Taplands?
Taplands has 24 taps and roughly 50 bottle selections. We serve from three different tap towers that are separated by style.
We offer 8 lighter beers that rotate between saisons, sours, wheats, lagers, pilsners, etc., 8 taps that rotate pale ale and IPA, 2 nitro, 2 ciders and 4 taps that rotate darker beers like porters, stouts and browns.
Jim Noe is our brewer along with myself. He is a friend I have brewed at home with. We have brewed 7 different beers to date that range from porter, red, pales and IPAs.
We mostly choose what to brew based on whim and home brew recipes. We have no intention to become a production brewery; we produce only for our customers at the bar. And we know we are not master brewers. We seek only to improve and satisfy our customers.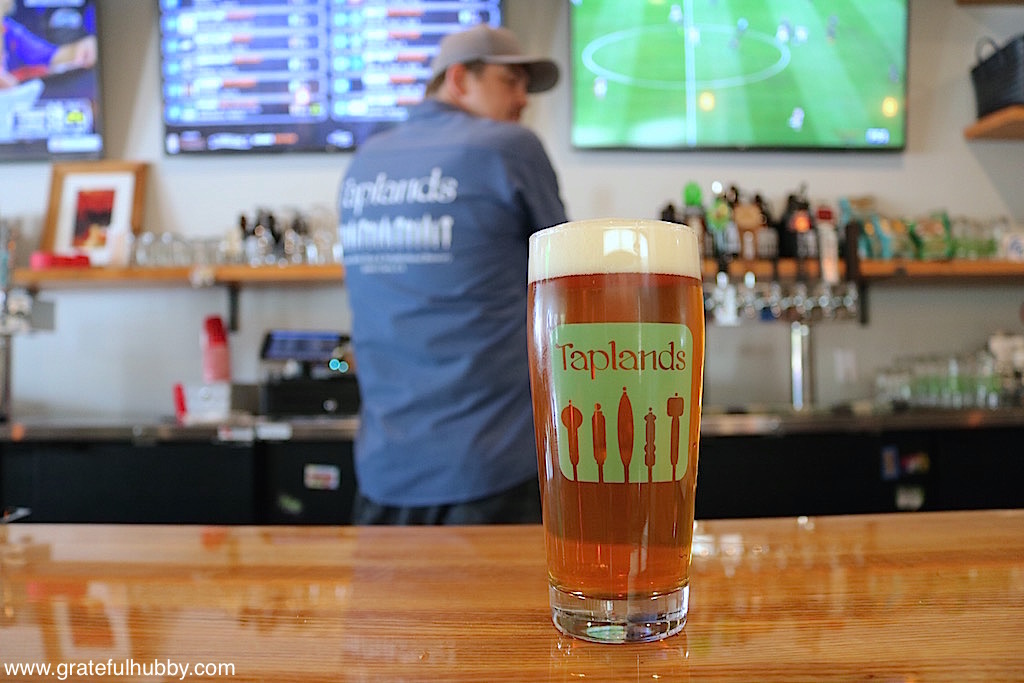 Can you talk a bit about your Snacks and Sandwiches menu?
Although we are not alone in this model, it is very unique to offer our own beer alongside others. To be permitted to do this, it was required to offer food.
We did not want to open a restaurant, nor would this location suit one. So we decided on a simple menu that complements beer.
We have 3 panini offerings – spicy turkey, pesto Italian and traditional with fresh mozzarella and tomato.
In addition we offer grilled pita with dips, charcuterie and a cheese plate.
We hope to adapt, alter and expand the offerings in the future but we will keep it simple.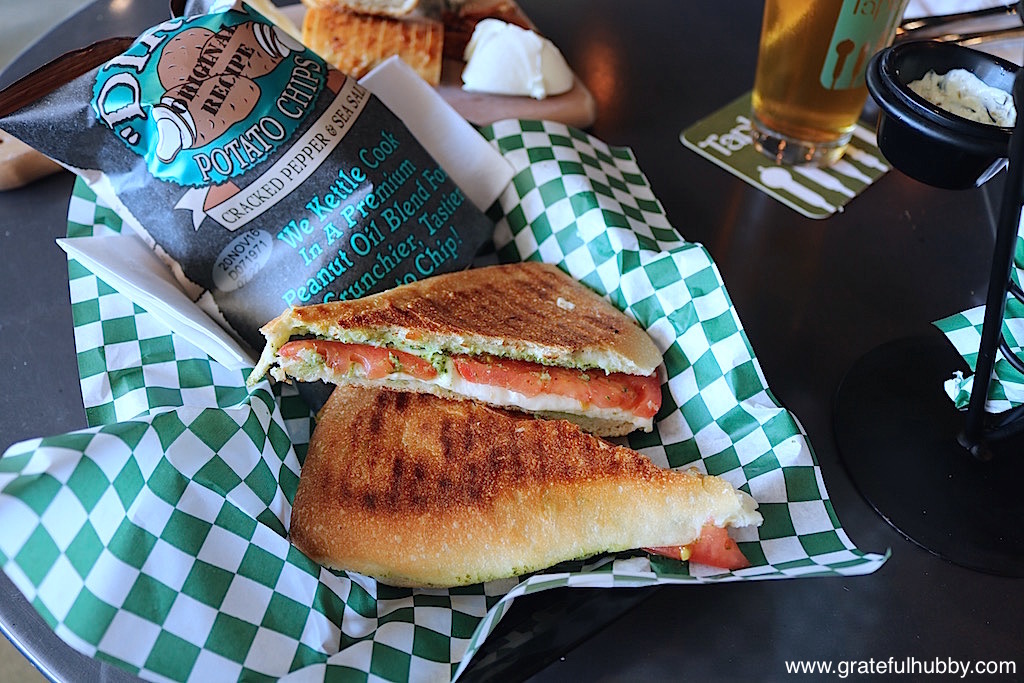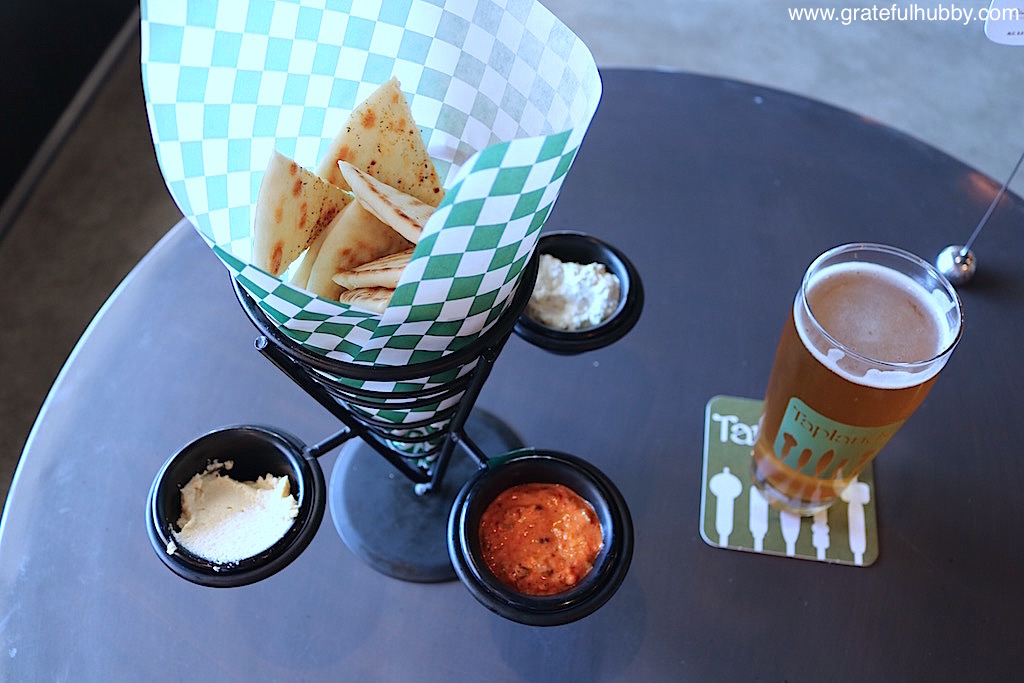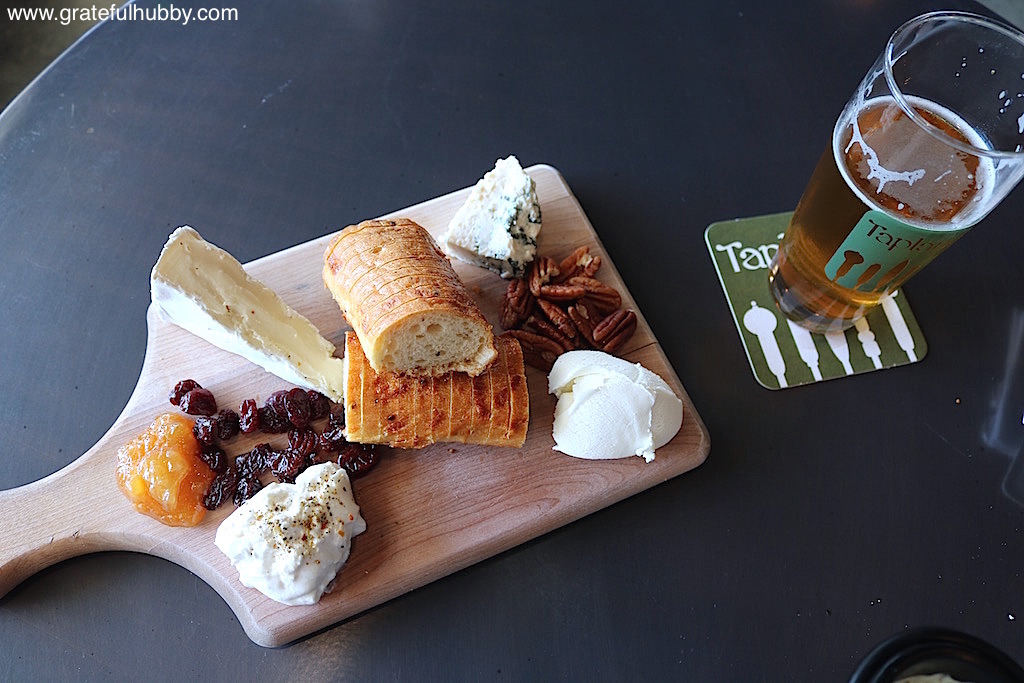 What's next?

We have been open for 6 months and closed on Mondays until now. We just began service on Mondays last week for opening night of Monday Night Football.
Until now we have been feeling things out and getting used to the business.
Be on the lookout in coming months for special events like pint nights and tap takeovers, in addition to new menu items and food specials.
We are also beginning preparations for our first anniversary blowout in early spring.
Anything else to add?
Taplands has a laid back environment with a cafe feel. You'll be right at home alongside all ages and types of people chatting and getting to know one another. And the patio is dog friendly.
Thanks to everyone for the support, which has been overwhelming. We created a place where we would want to hang out, and we are grateful that others feel that way too!
Additional photos from past visits below: