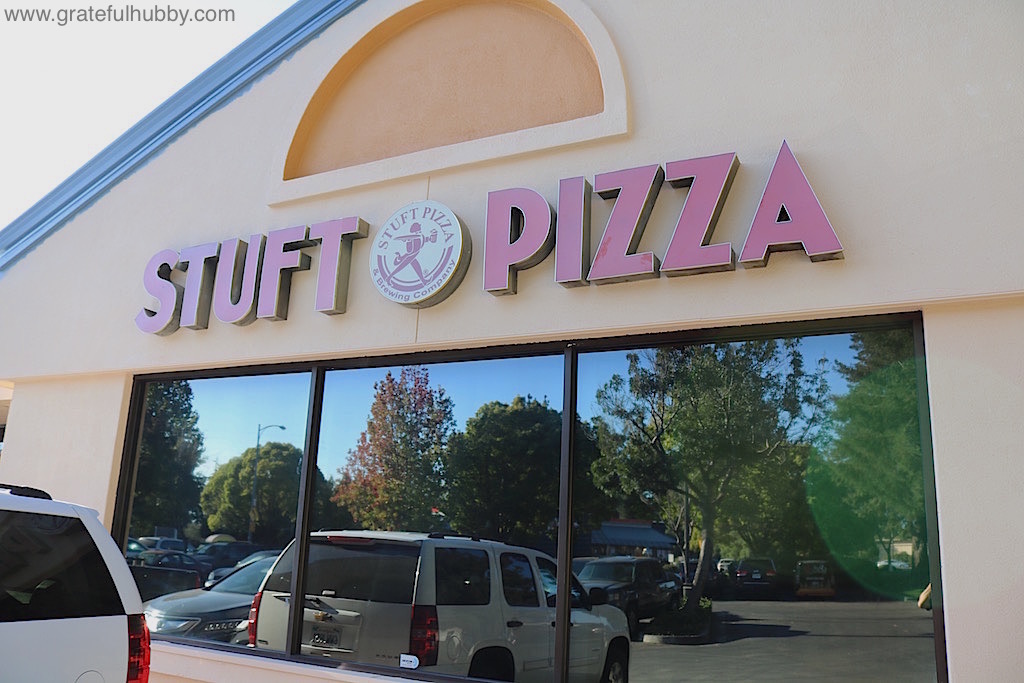 The Stuft Pizza location in Milpitas has been making quite an impact on the local beer scene in recent years.
They've been hosting creative and very customer-friendly beer events – especially during the San Francisco and Silicon Valley beer weeks – and have well-regarded beers regularly on tap.
Along with a great tap list, the environment is fun and welcoming, and there's a variety of hearty food options available.
The good folks behind Stuft Pizza Milpitas are general manager Ladi Musafar and assistant manager and beer buyer Ravi Takhar. Both have local ties – Ladi grew up in Yuba City and has been a Milpitas resident for the past 15 years, while Ravi was born and raised in San Jose and still lives in San Jose.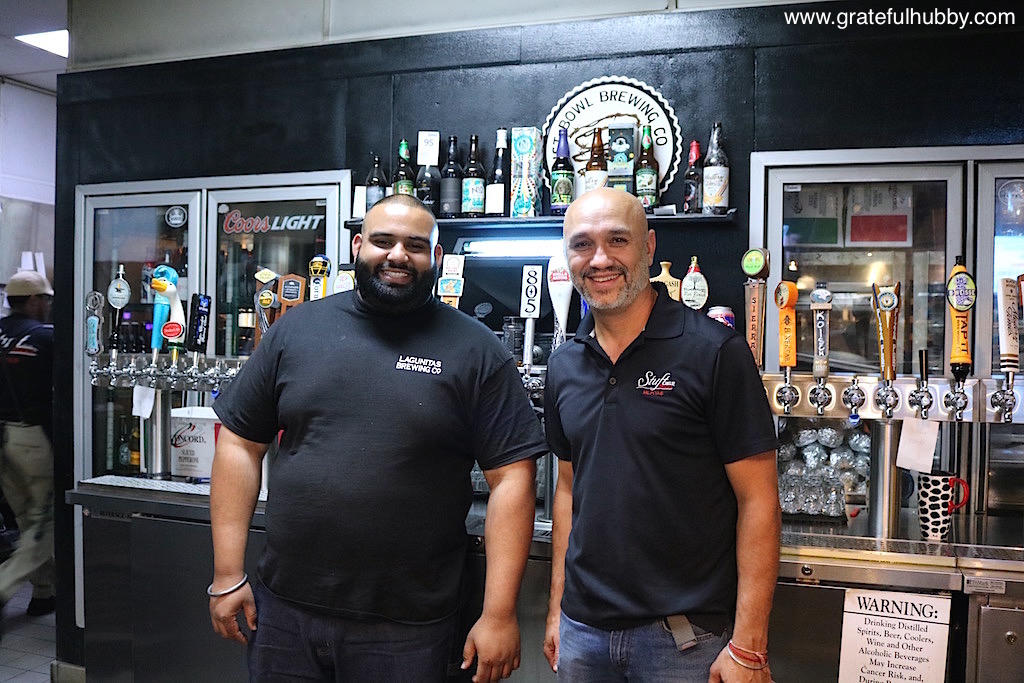 Through their social media accounts, Stuft Pizza Milpitas recently announced that they will be opening a new taproom and bottle shop right next door to be called IBU Taproom & Bottle Shop.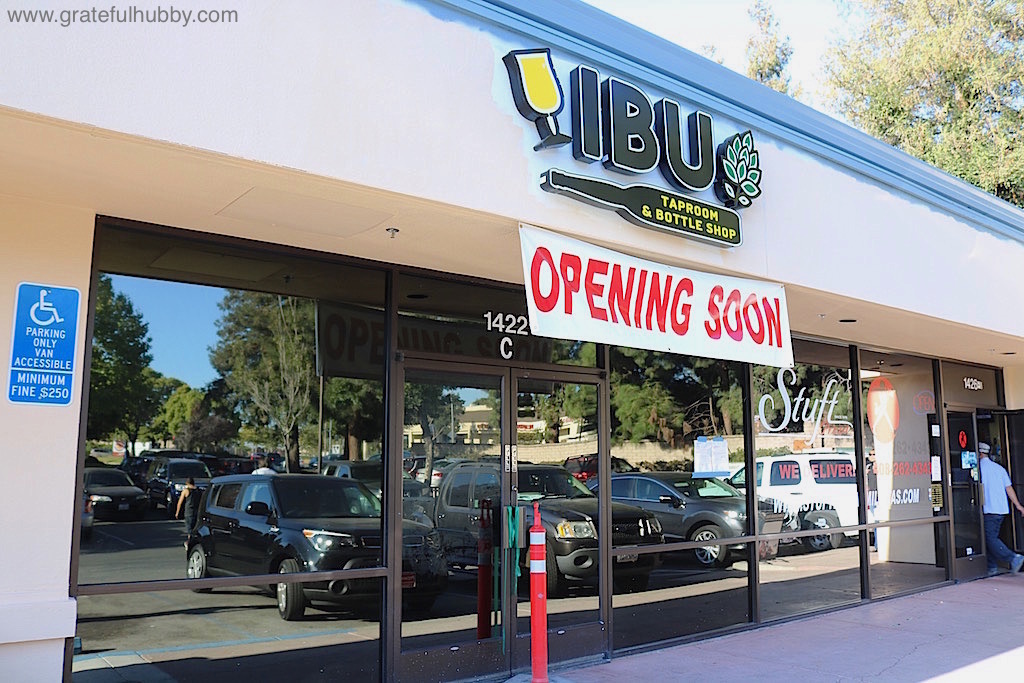 Ravi recently took the time to answer some (mostly) beercentric questions about Stuft Pizza and to provide the latest details on the soon-to-open IBU Taproom & Bottle Shop.
Can you share a bit about the history of Stuft Pizza Milpitas? How long as it been around, and when did you first start offering craft beer?
Stuft Pizza Milpitas is a franchise of Stuft Pizza. Our location has been here since 1990 in Milpitas, and we are one of only two remaining in Northern California.
We started offering craft beer in 2013 when we decided to revamp our beer program by bringing in beers that you would never see at your local pizza place.
Our experiences in the world of craft beer have been really awesome because we have new people we get to meet each week when they find out about us on social media. New and regular patrons are always happy to try what is new on tap, and they are always fascinated with what we have to offer.
How many taps and bottled options does Stuft Pizza Milpitas have? What kinds of beers do you have on tap?
We have 40 taps and about 20 bottle selections.  Our bottle selection is going to go through the roof pretty soon once we get our bottle shop opened next door.
We like to keep our tap list with something from each style of beer we can find, like IPA, stout, porter, saison, sour, etc. I personally love IPAs, barrel aged porters and stouts.
What's been your own experience with craft beer?

I have been a craft beer fan for about 6 years now, and I became a fan by going to places where I would try new beers based on the logo of tap handles. The more a logo would look interesting, the more likely it was that I would try the beer. I slowly started to learn more about beer by doing research.
I also met Jake McCluskey around 2014. He taught me more about beer styles and served me my first Pliny.
I fell in love with IPAs, Double IPAs, Triple IPAs, Imperial Stouts and barrel-aged variants.
Can you talk a bit about your extensive food menu? Which items are customer favorites?
Our food menu is definitely a highlight of coming here (our beer is awesome, too!) because our dough is made fresh daily here in our kitchen. The crust of our pizza pies are a very thick crust (we have thin crust and medium crust options, too) which is very tasty.
Crowd favorites include our Stuft Special, Meatball Pie, Chicken Bacon Ranch and Cool Ranch Luke. Our hot wings are also a favorite among patrons, which you can order sauced up with our sauces or without the sauce on them.
Anything else to add?
Our mission here at Stuft Pizza Milpitas is to provide a place and atmosphere that is simply for everyone to enjoy. We like to cater to everybody, which is why our dining room is set up for families or big parties. We have every major sports package on DirecTV for the sports fans, and we have a tap list of beer that has something for everyone to enjoy.
It feels really good to hear patrons say great things about our beer list, and it's humbling when people say it is their favorite spot to come and hang out.
Seeing new people, meeting them and getting to know them is always amazing because this industry is all about bringing people together.
Switching gears a bit, how did the idea for IBU Taproom & Bottle Shop come about?
The idea for IBU Taproom & Bottle Shop came about one day when we realized how underserved our area of Milpitas is.
Everyone goes downtown to San Jose to drink great beer and we wanted to fill the void with offering great beers in bottles and on tap right here in Milpitas. So we decided to make a destination for beer drinkers by starting this taproom-bottle shop project.
Please share some of the details of the space, including any special features.
Our space is about 1,700 square feet. We plan to have 10 cooler doors of bottles and packaged beer for on-site and to-go with about 30-40 more taps of beer.
How did you come up with the name IBU Taproom & Bottle Shop? I assume IBU refers to the International Bittering Units scale, generally speaking the measurement of a beer's bitterness?
The name IBU came about when we were drinking a Mega Fortunate Islands Double IPA by Modern Times Beer one night (shoutout to the other Andy Lee who gave us the bottle).
We were brainstorming what to name the new place, and when we turned the bottle around to read the caption (Modern Times and Lagunitas have the best beer label captions), Ladi saw IBU and the light bulb just clicked on.
The same bottle of Mega Fortunate Islands is on display at Stuft Pizza Milpitas above our taps as the motivation behind the new venture.
Do you have a tentative opening date yet?
We are hoping to be open mid-October, but that may change. Once all inspections are passed we will be able to set soft opening and/or grand opening dates. We will definitely keep you posted!
Additional photos from a recent visit to Stuft Pizza Milpitas below: