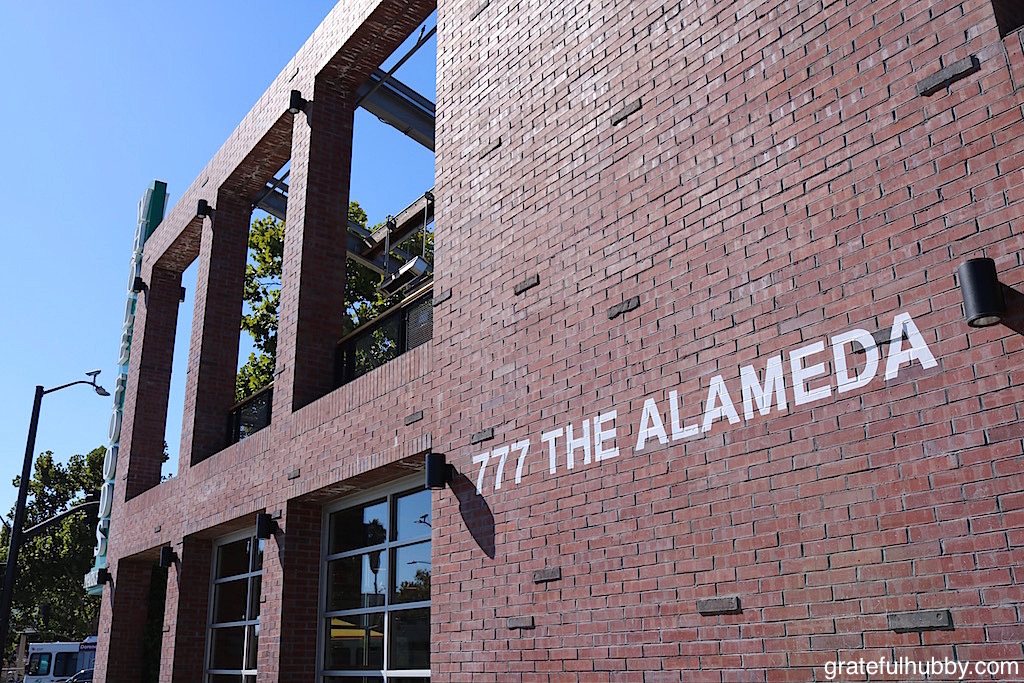 We recently stopped by the Mission Creek Brewing Company tap room at the San Jose Whole Foods Market on The Alameda.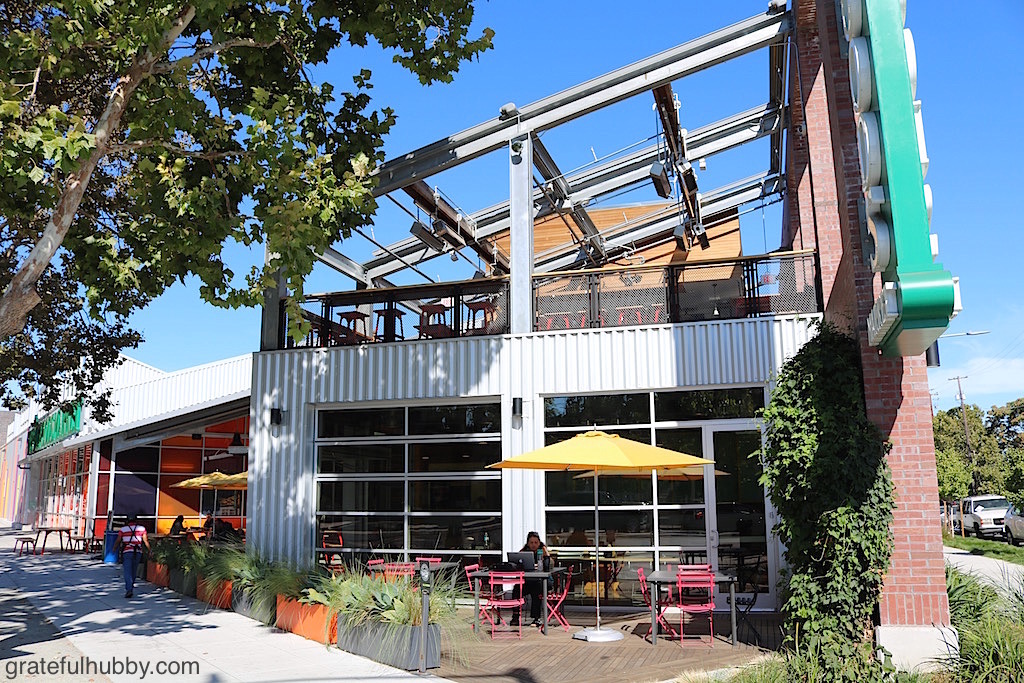 Located on the second floor, the tap room has a covered outdoor seating area for up to 75 people.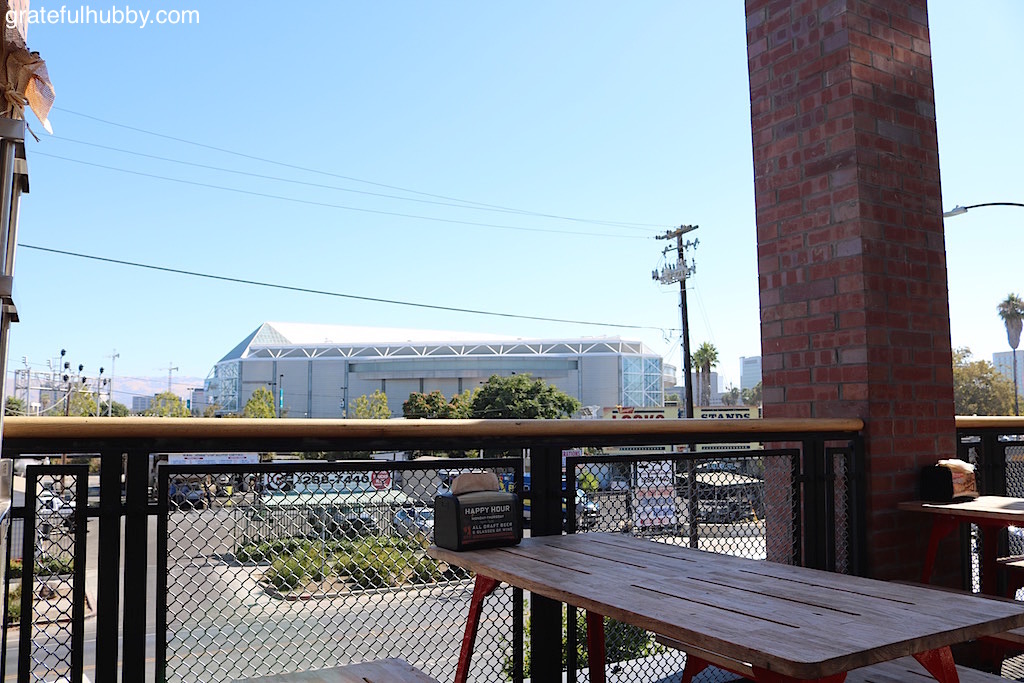 There's also the direct view of the home of our beloved Sharks.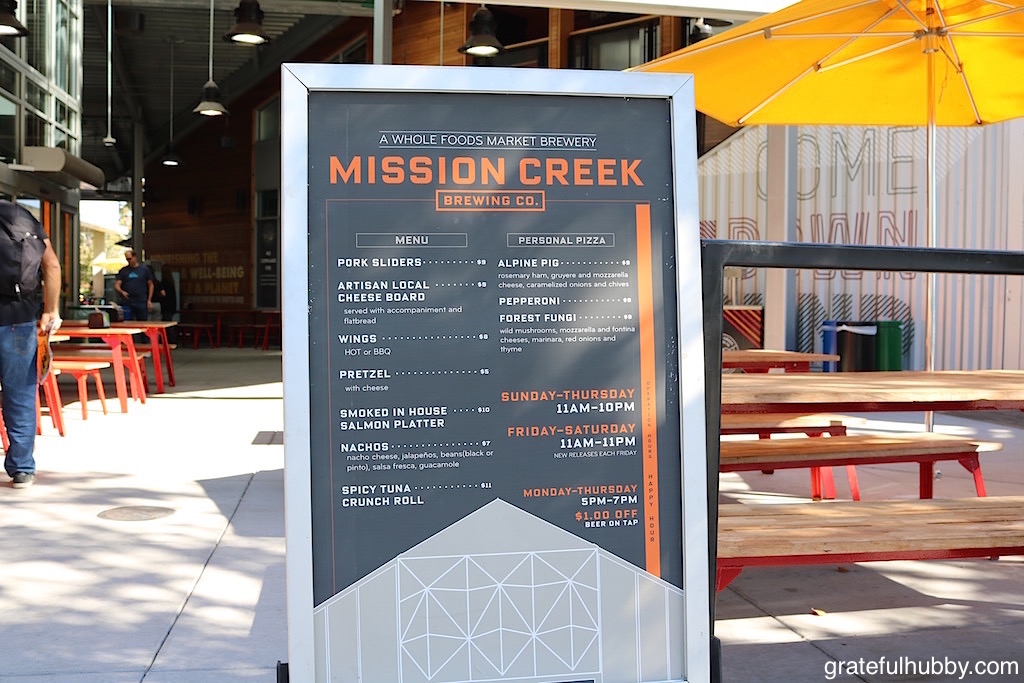 There's good food aplenty with a variety of tasty starters, small plates, entrees and sushi.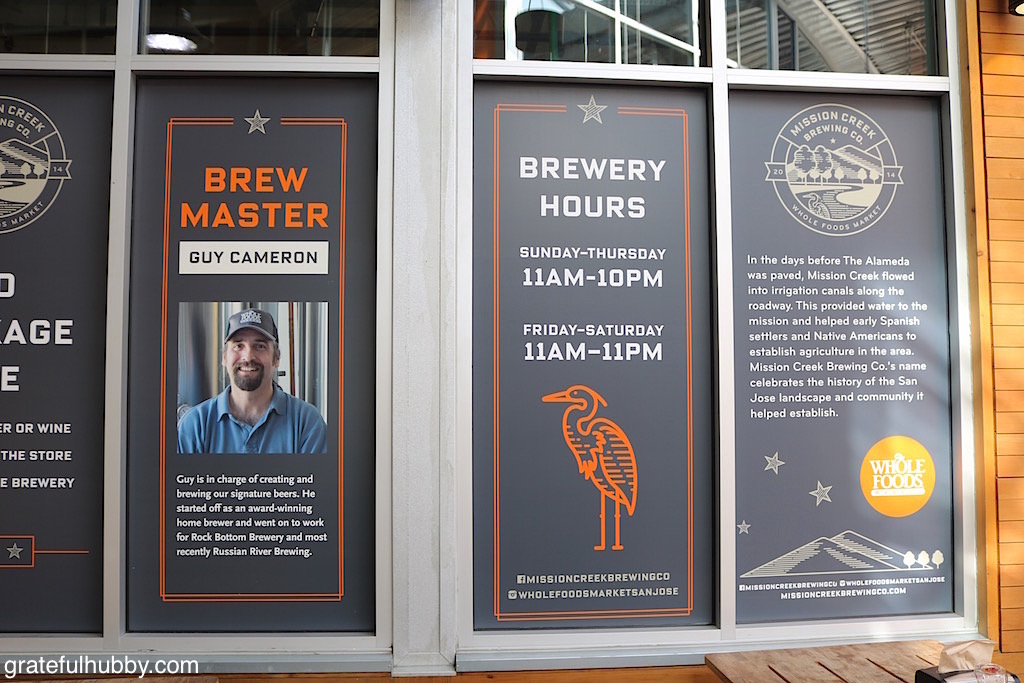 On one of the ground floor walls – next to the elevator and staircase that lead up to the tap room – is a large, smiling photo of Guy Cameron, the brewmaster of Mission Creek Brewing.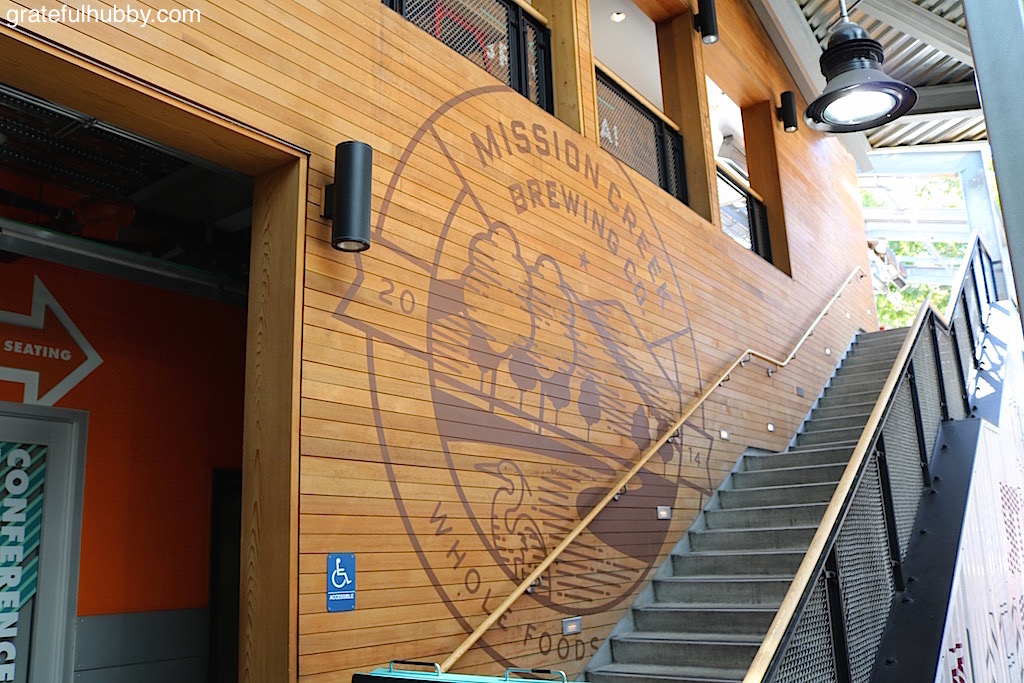 Guy has been with Mission Creek Brewing ever since the store, brewery and taproom opened back in Dec. 2014.
Posted along the wall is also a description of the brewery:
"In the days before the Alameda was paved, Mission Creek flowed into irrigation canals along the roadway. This provided water to the mission and helped early Spanish settlers and Native Americans to establish agriculture in the area. Mission Creek Brewing Co.'s name celebrates the history of the San Jose landscape and community it helped establish."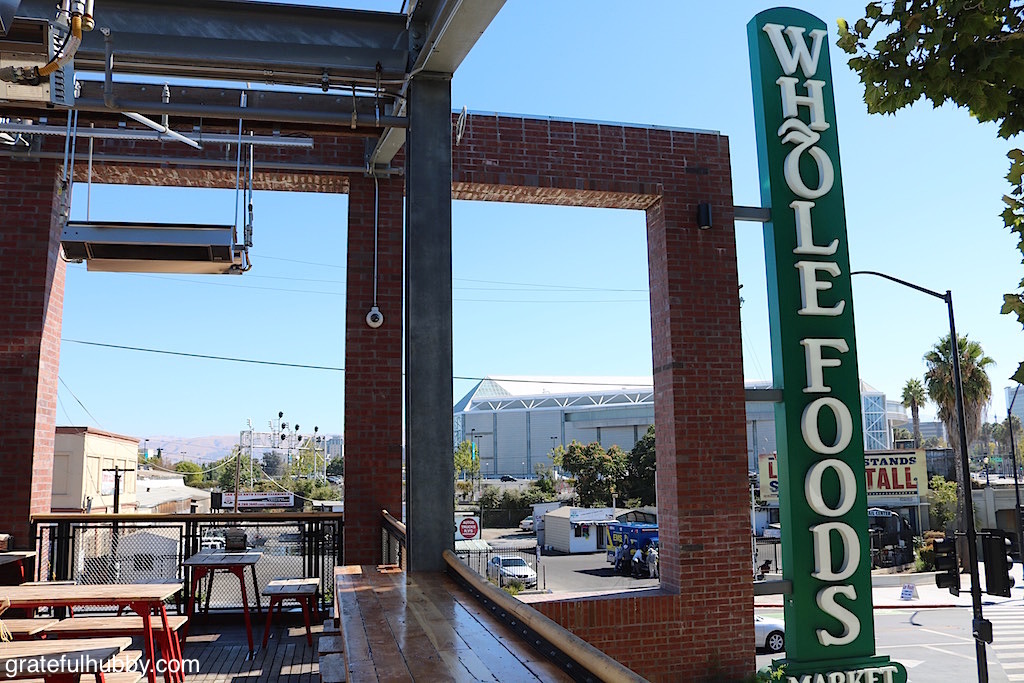 Their website indicates, "Our brewery was designed with a contemporary and modern twist to San Jose's famous and historic Falstaff Brewery. The design uses reclaimed red cedar wood and locally produced brick. The brewpub bar is completely open and features a rooftop view of SAP center, home-ice for the San Jose Sharks hockey team."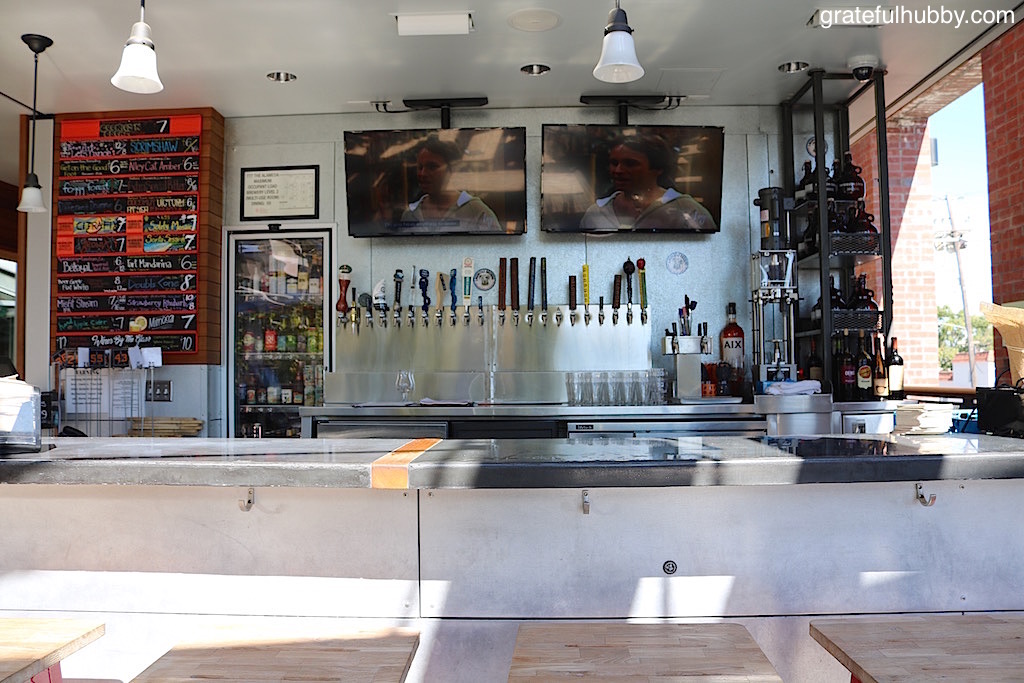 This location is the first – and remains the only – Whole Foods Market in California with its own on-site brewery. The brewery itself is located behind the tap room.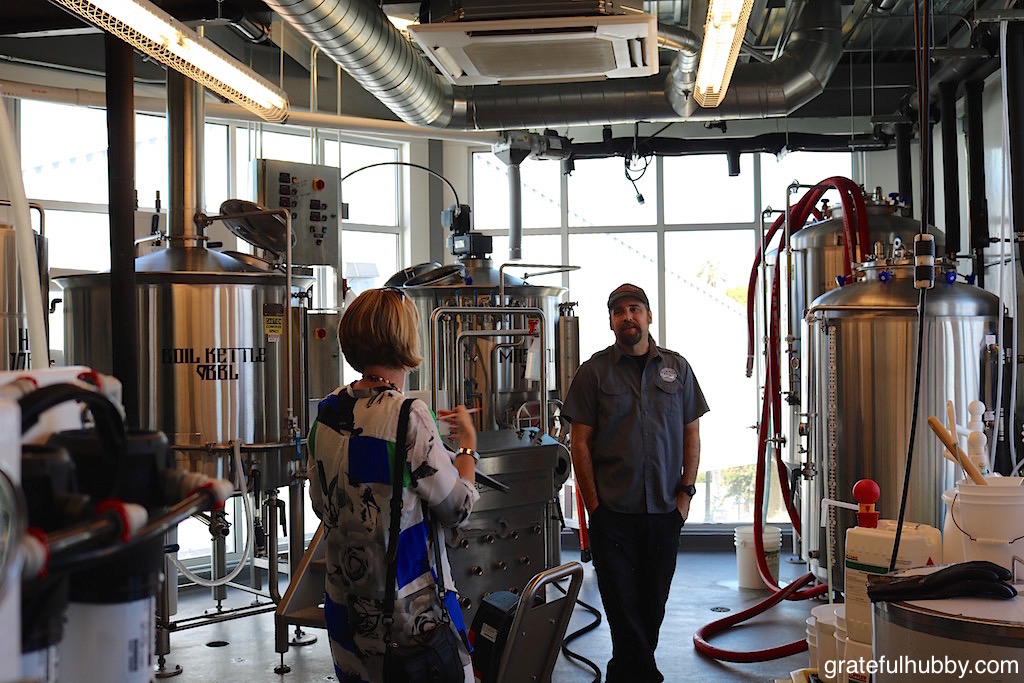 We got to meet up with Guy, who's as humble and down-to-earth as they come. He shared that he's brewed about 30 different beers since Mission Creek's opening. He also confirmed the good news that the brewery would be adding three fermenters.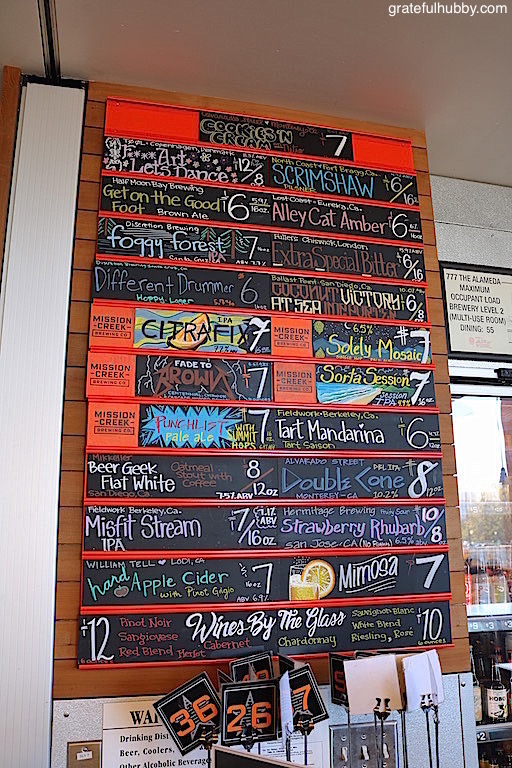 On any given day, guests can expect three to five of Mission Creek Brewing's own beers to be among the 20 or so draft beer options.
On tap during our visit were Mission Creek Solely Mosaic (American Pale Ale), Fade to Brown (Brown IPA), Punch List (Pale Ale), Sorta Session IPA (American IPA) and Citra Fix (American IPA).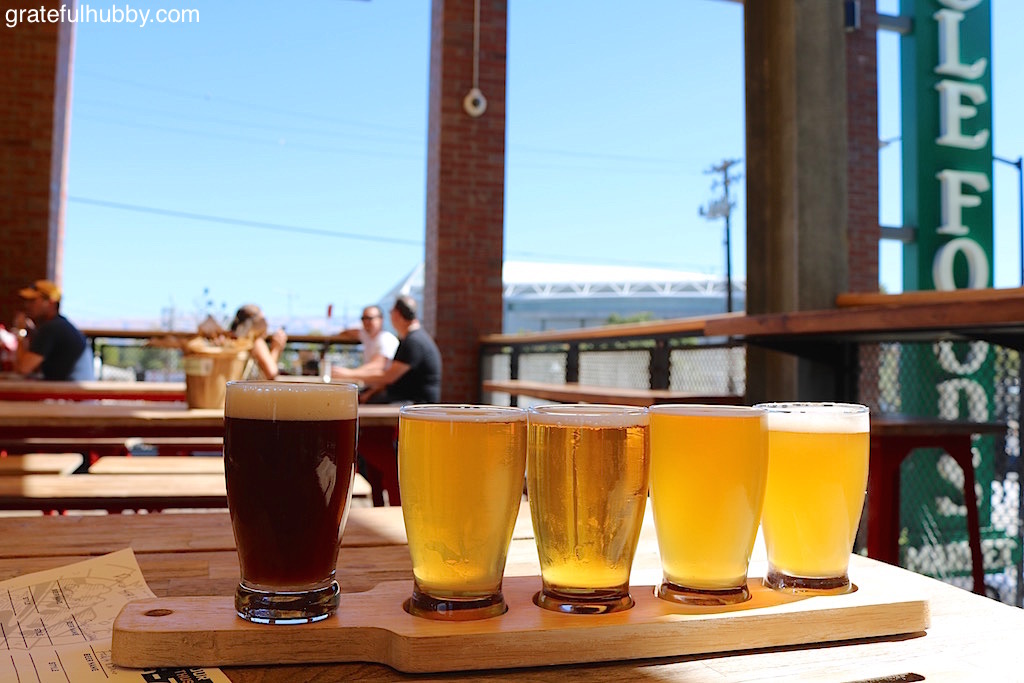 Each was excellent, full of distinct aromas and flavors of hoppy goodness ranging from citrus and floral to piney and dank. My favorites were Solely Mosaic and Citra Fix.
Hoppy beers are Guy's favorites, so expect to see plenty of such offerings always in the mix at Mission Creek.
Below are additional photos from the visit.