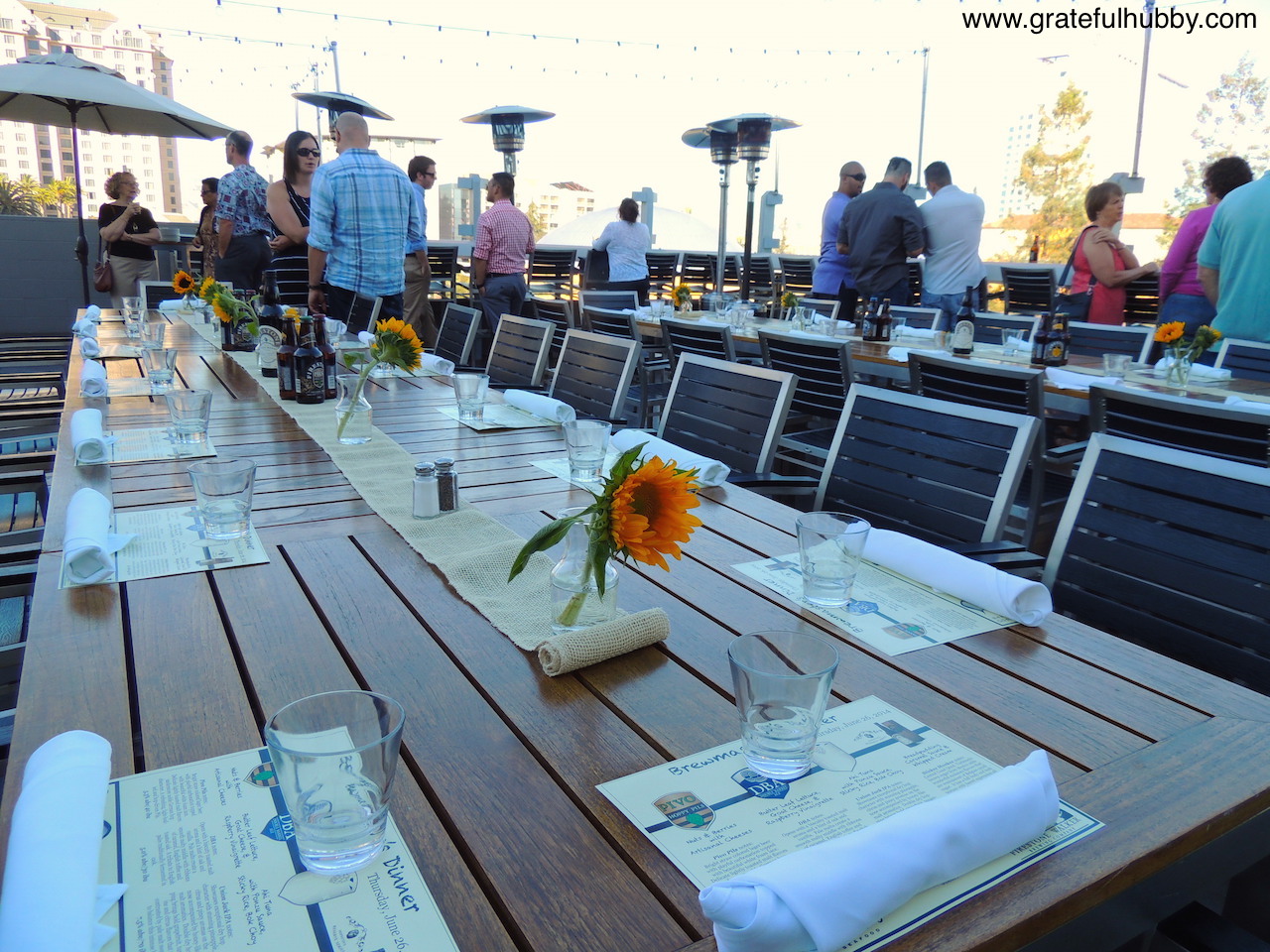 Previous beer dinners at Scott's Seafood in downtown San Jose (185 Park Ave.) have been successful endeavors filled with excellent food, beer and service, all the more elevated <ahem> by the picturesque backdrop provided by the spacious, outdoor rooftop patio located on the sixth floor of the City View Plaza.
I've been eagerly waiting for any news about their next beer dinner. Thanks to a recent announcement, the wait is over.
Scott's Seafood presents their fall beer dinner Monday, Nov. 7 starting at 6pm, featuring offerings from nearby Hermitage Brewing Company (1627 S. 7th St.).
The dinner will be a truly local, San Jose affair. The featured beers from Hermitage Brewing will have been crafted at the brewery just 2 1/2 miles south of Scott's Seafood.
Food and beverage director Sammy Reyes and the culinary team have created a special, five-course dinner menu – including oysters on the half shell, grilled blackened red snapper tacos and Mahi Mahi – to complement the variety of Hermitage Brewing's offerings, including IPA, Scotch Ale, Sour and Pear Saison.
The Menu
Opening Reception: Oysters on the half shell, served with blood orange champagne foam.

Beer Pairing: Citra Single Hop IPA
First Course: Classic Greek Salad, Cucumbers, tomatoes, feta cheese, Kalamata olives, red onions, tossed in a lemon vinaigrette dressing.

Beer Pairing: Maltopia Scotch Ale
Second Course: Grilled Blackened Red Snapper tacos with Strawberry Slaw and Housemade potato chips

Beer Pairing: Strawberry Rhubarb Sour
Third Course: Mahi Mahi with a tropical relish with new potatoes, warm spinach salad, and a champagne sauce.

Beer Pairing: 408 Session IPA
Dessert: Poached "Myles Perry" Pear, Served with French Vanilla ice cream and blackberries.

Beer Pairing: Myles Perry Saison
Dinner Tickets
Tickets for the dinner are $45 dollars per person and available for purchase at the dinner's Eventbright page. Consider getting tickets sooner than later as previous beer dinners have sold out.
As is the case with any good beer dinner, brewery representatives – including head brewer and cellarmaster Greg Filippi and territory manager Nicole Marquez – will be on hand to answer any questions about Hermitage Brewing and their beers.
About Scott's Seafood
Scott's Seafood San Jose is a Bay Area tradition in the heart of Downtown San Jose since 1986, offering a diverse dining destination in both cuisine and setting. Experience a friendly and relaxed environment to enjoy an intimate meal or a group gathering. With their modern lounge, stunning patio views, unique menu, and true hospitality, their American regional cuisine features the freshest seafood, pasta, chicken dishes, and USDA prime, aged steaks. Scott's Seafood offers parking validation for its guests.