Hermitage Brewing Company will release three new beers Wednesday, Dec. 7 at its Winter Release Party, starting at 4pm at their Tap Room (1627 S. 7th St.). El Burrito Loco will be on hand to serve up Mexican eats.
The Winter Release Party will feature the following three beers (with notes from the brewery):
Blood Orange American Sour: "The blood orange is the darling of the citrus world with its trademark sweet and tart citrus flavors and a richer, berry-like sweetness. The beer pours a deep ruby red color in the glass and explodes with an amazing aroma of 35,000 fresh cut oranges."
That 70s Beer (a collaboration beer between Hermitage Brewing and Palo Alto Brewing brewed with Comet, Cascade and Cluster Hops): "That 70s IPA is our homage to a much simpler time, like, 45 years ago. We used only malts and hops (Bullion, Comet, Cluster and Cascade hops) that were readily available in the 1970s, and combined them with a modern brewing approach."
Half Tun Milk Stout Nitro: "To make the Half Tun, we collected the second runnings off a recent batch of Two Tun, a technique knows as "Parti Gyle" brewing. The result is smooth, sweet, and easy drinking, with notes of dark chocolate and a hint of coffee. Served on Nitro, it's like chocolate milk for adults."
Cellarmaster Greg Filippi is particularly enthused about his latest sour beer offering and can't wait for it to be tapped and shared:
"We blended beautiful blood oranges into a tart and refreshing blonde ale and aged it in our cellar for 18 months, creating a juicy sour with lots of citrus and a hint of sweet raspberry."
I had the good fortune of sampling the contents of the barrels used to make the Blood Orange when Greg took me on an impromptu barrel tasting a little while back. So I'm extra excited to taste the final blended creation.
Below are some pictures from the barrel tasting, which took place in late October.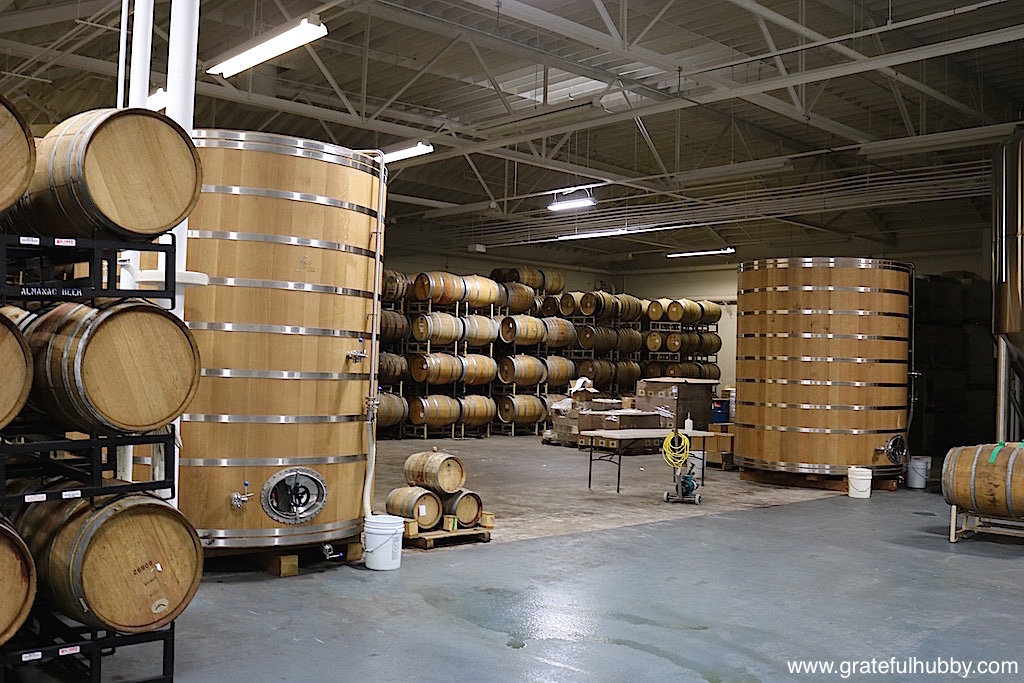 First, a bonus tasting of the base beers from the two 100-BBL foeders that Hermitage acquired earlier this year (excellent starts to both foeder-aged beers, about which I'll write more in a future post).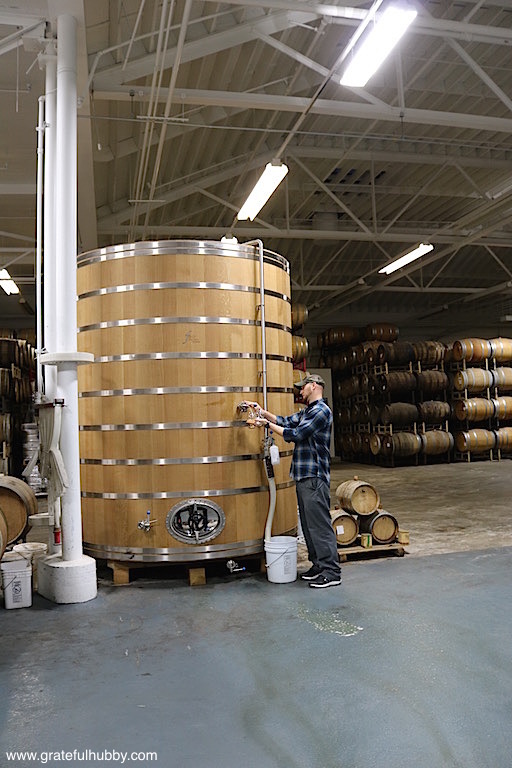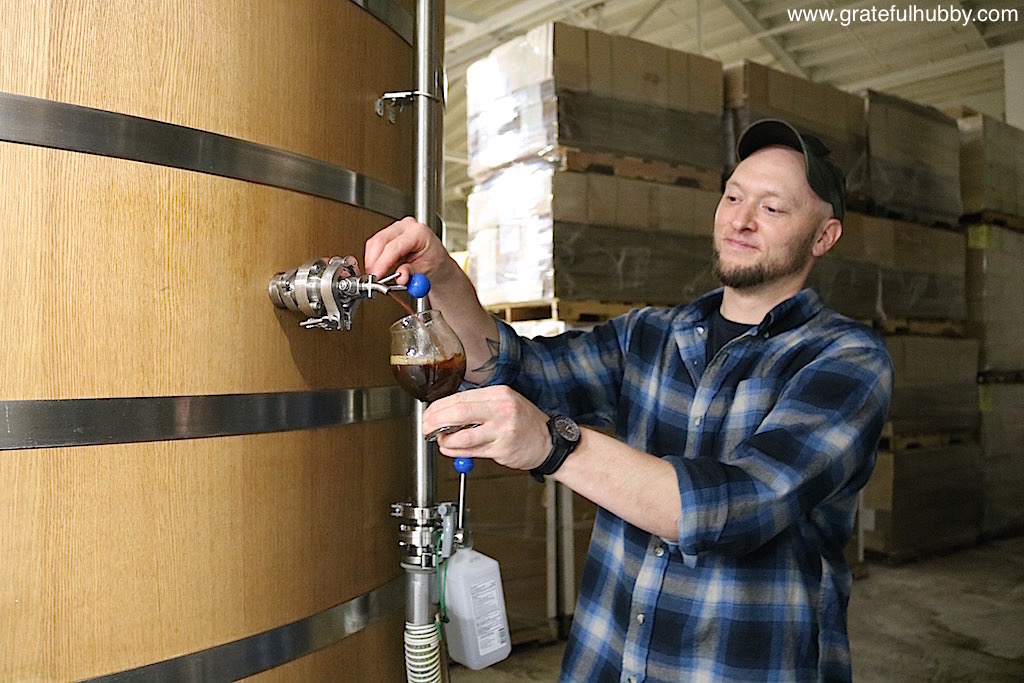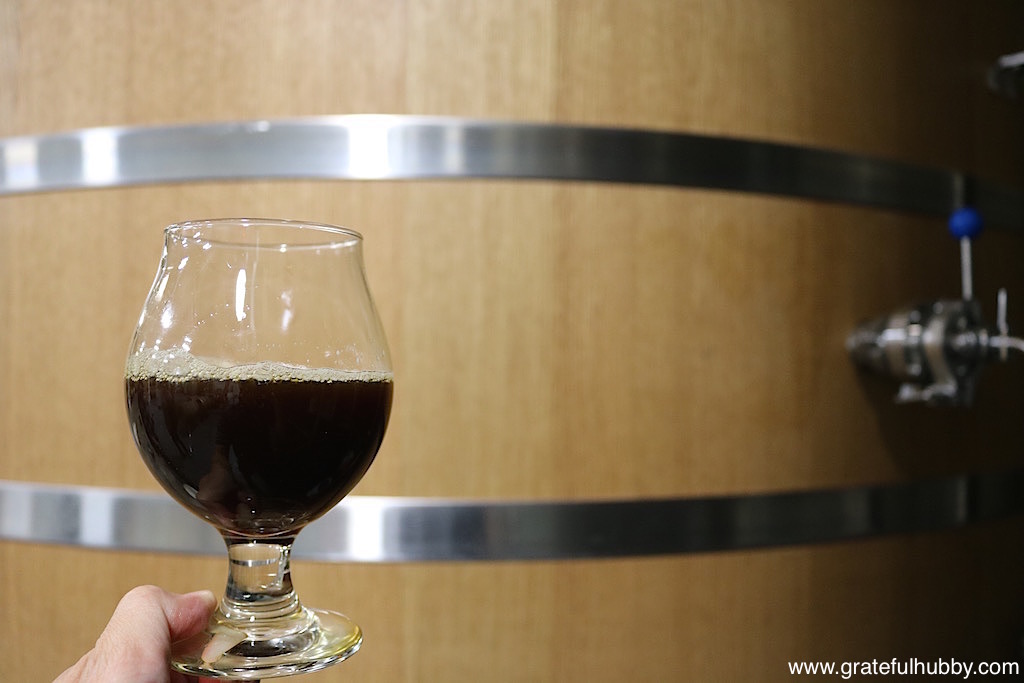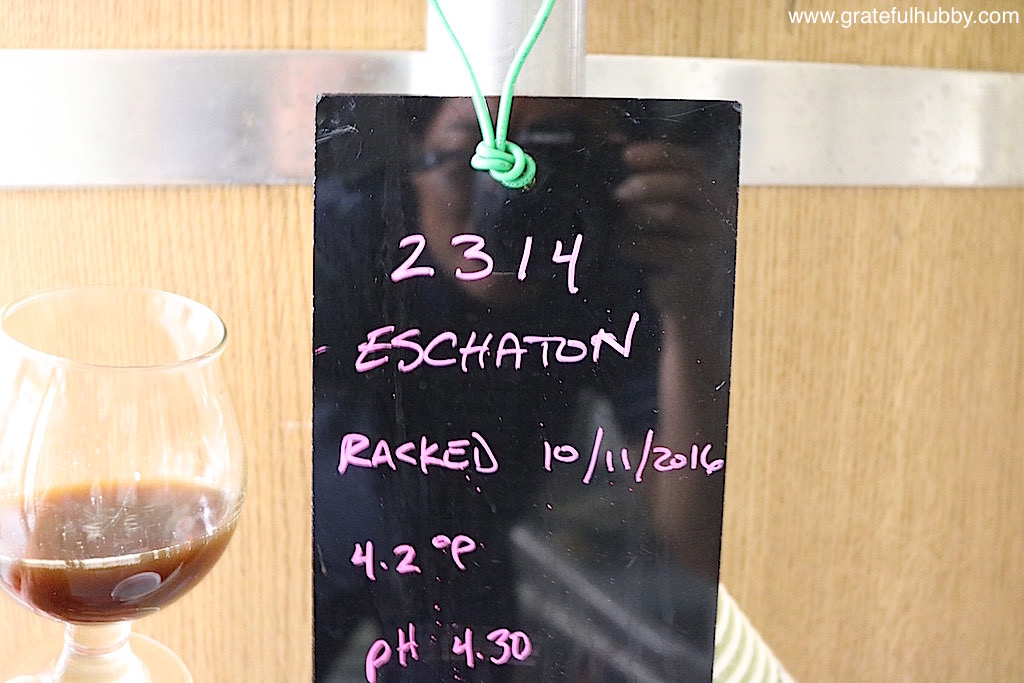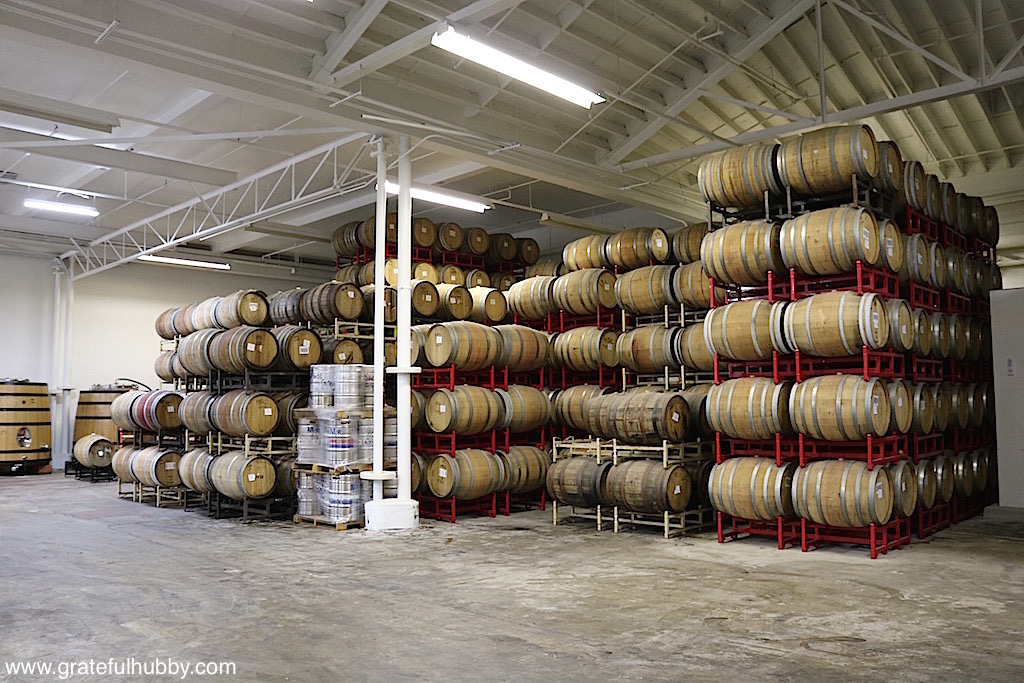 Greg drawing samples from the aforementioned barrels that were used to make Blood Orange American Sour.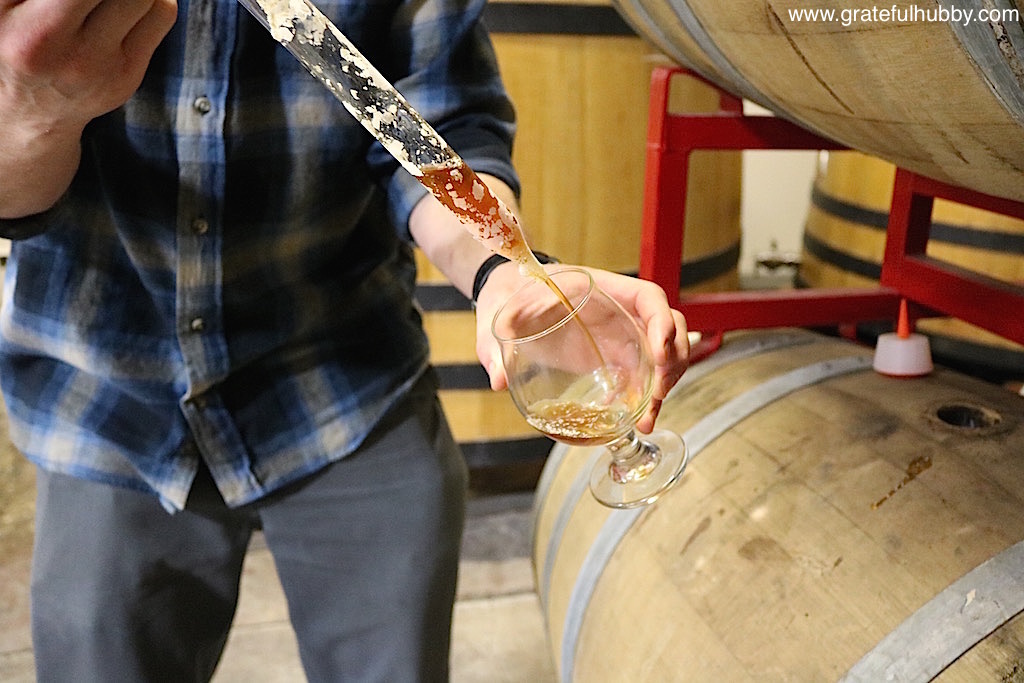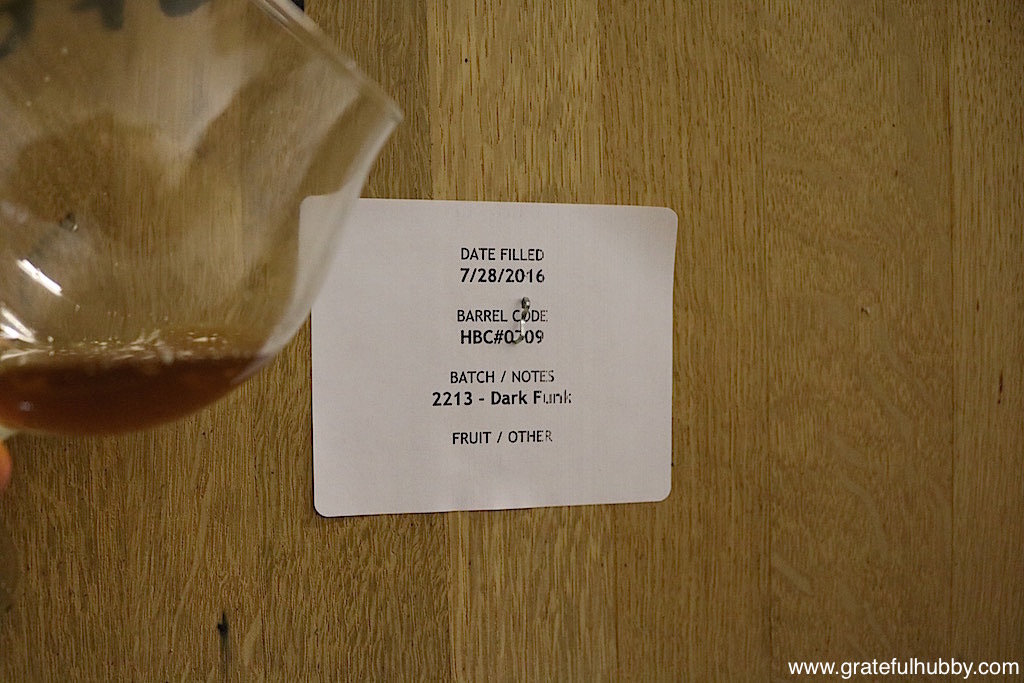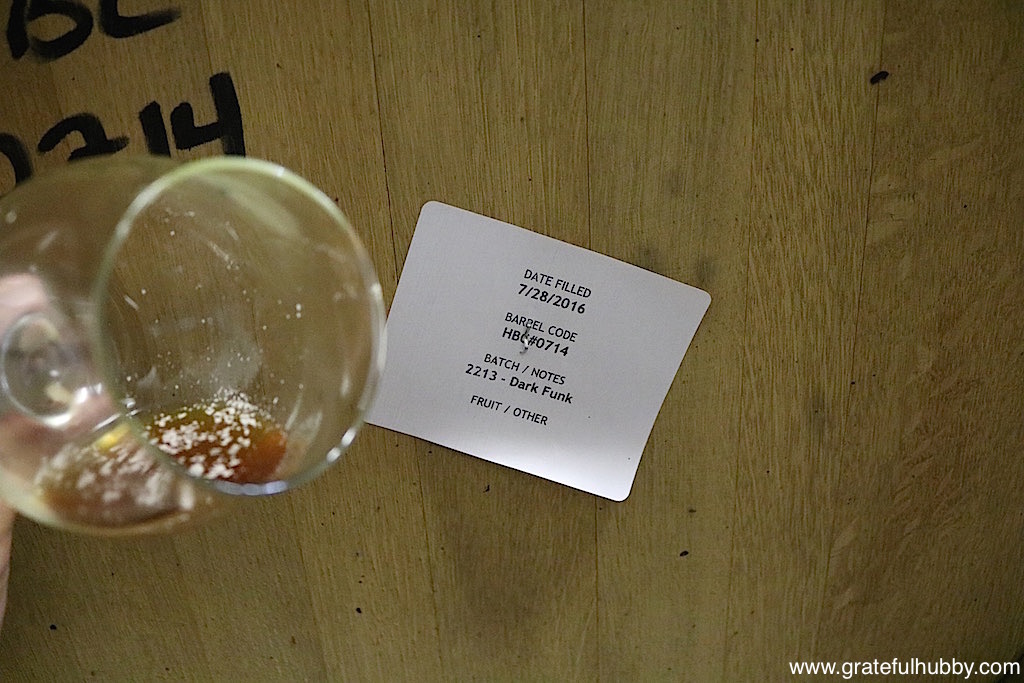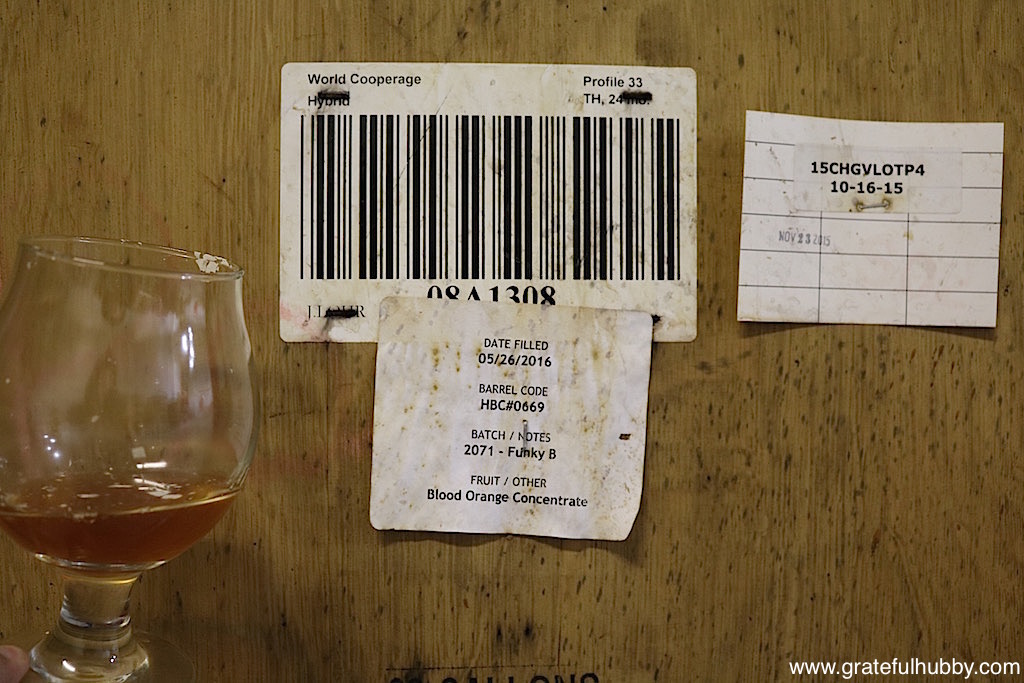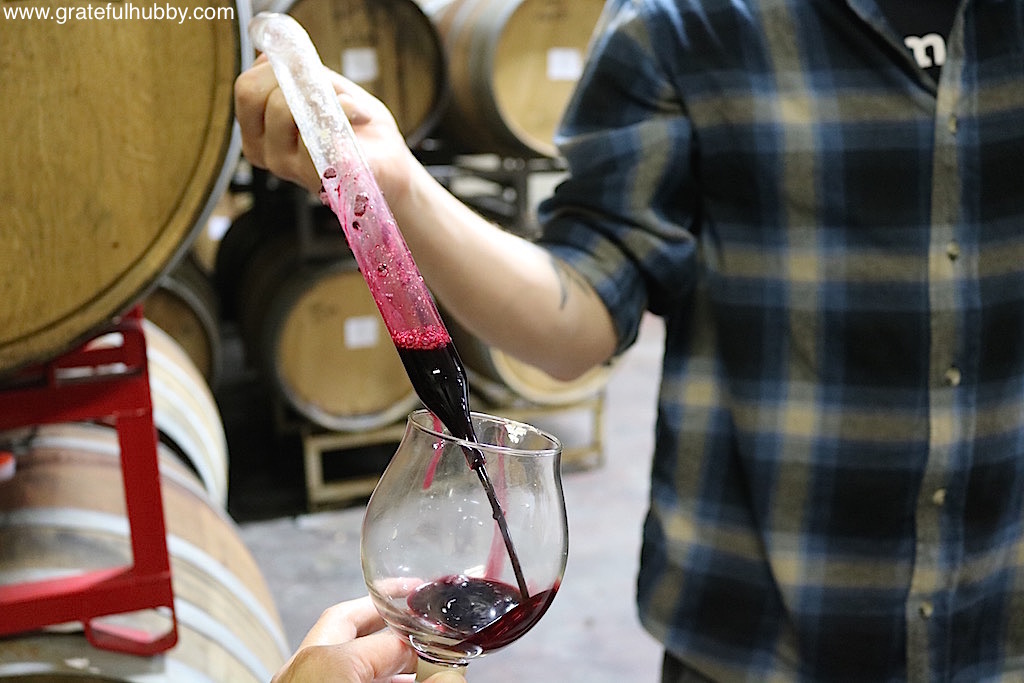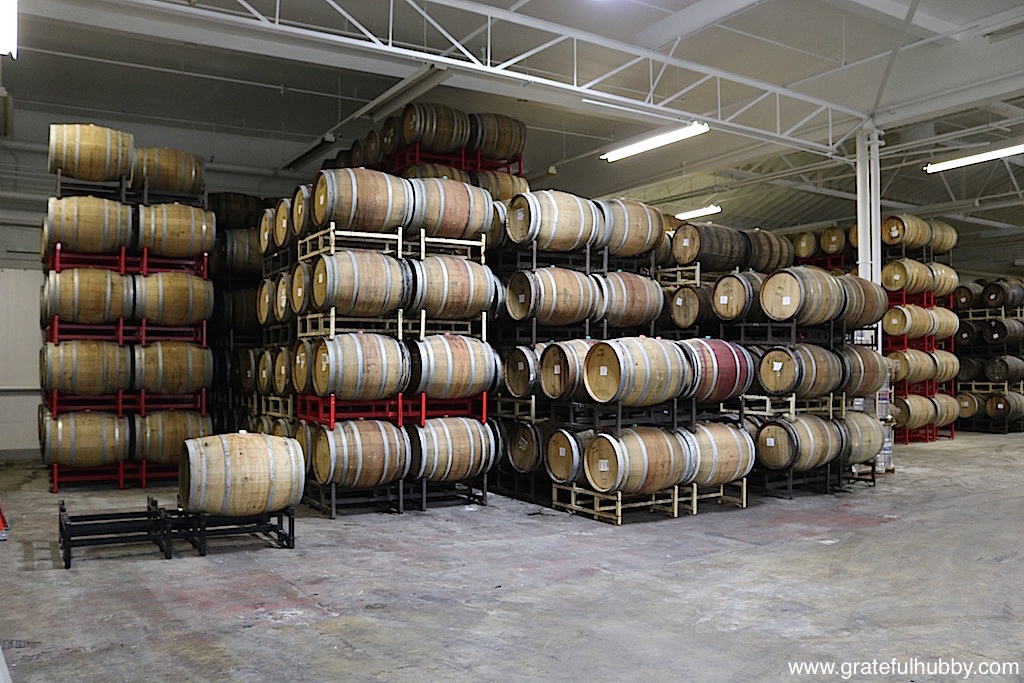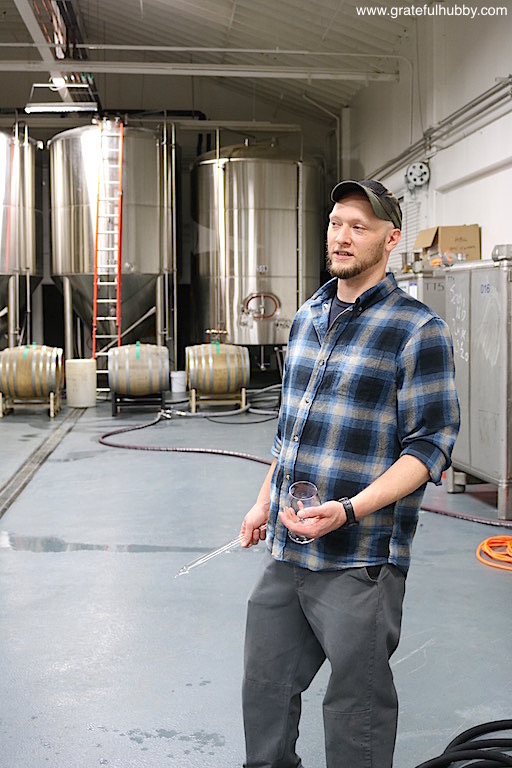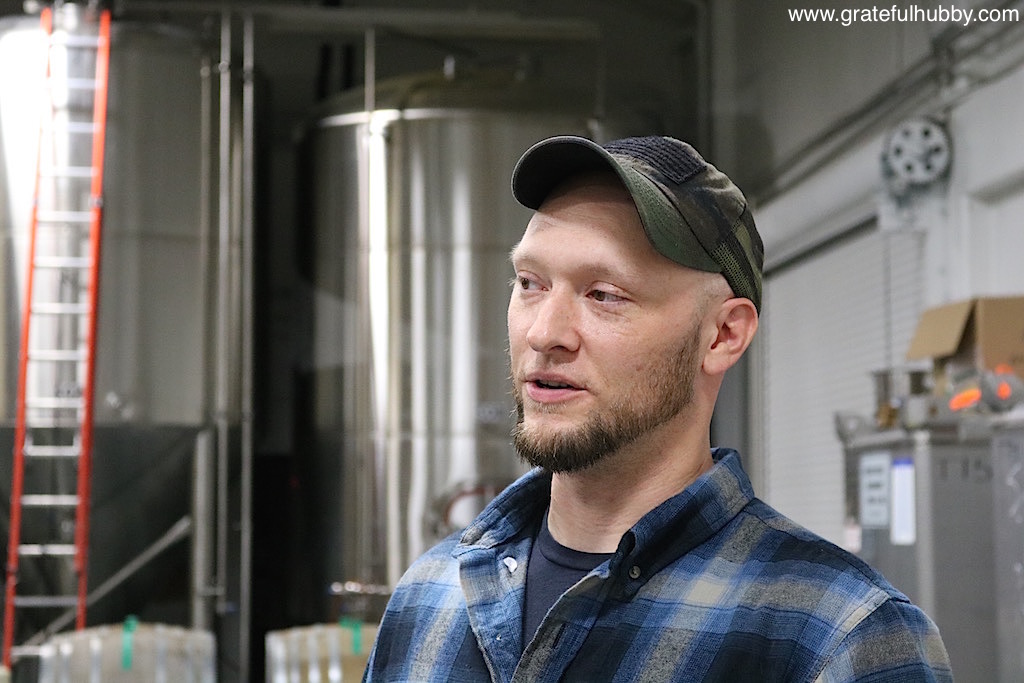 I had originally stopped by Hermitage to simply enjoy their latest Single Hop IPA, but I fortuitously bumped into Greg and his lovely family. After catching up, Greg asked if I had some time to taste the progress of his latest projects. And what ensued was a tasty, educational and memorable tasting experience. Thank you, Greg, for being so gracious with your time!