The Department of Hospitality Management at San Jose State University (SJSU) presented an excellent beer event last week – the "Beers Around the World" Trade Show – replete with educational beer tastings, tasty food pairings, live entertainment and dancing.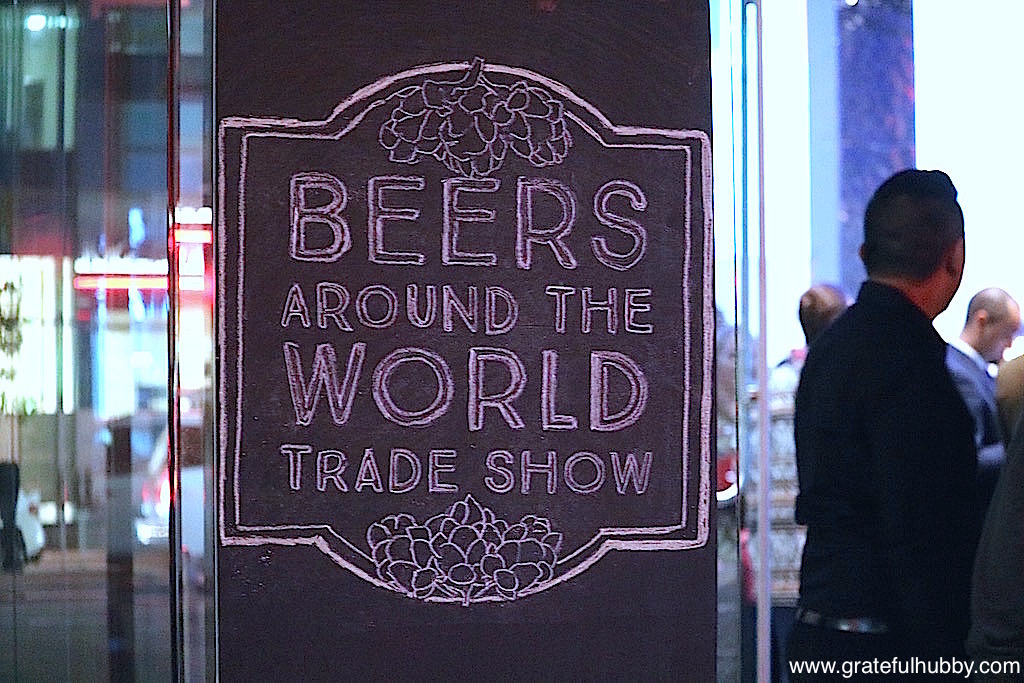 The semi-annual event, now in its third year, took place a few blocks from campus at The GlassHouse on Market St. It's put on just for SJSU faculty, staff, administrators and a limited number of their guests.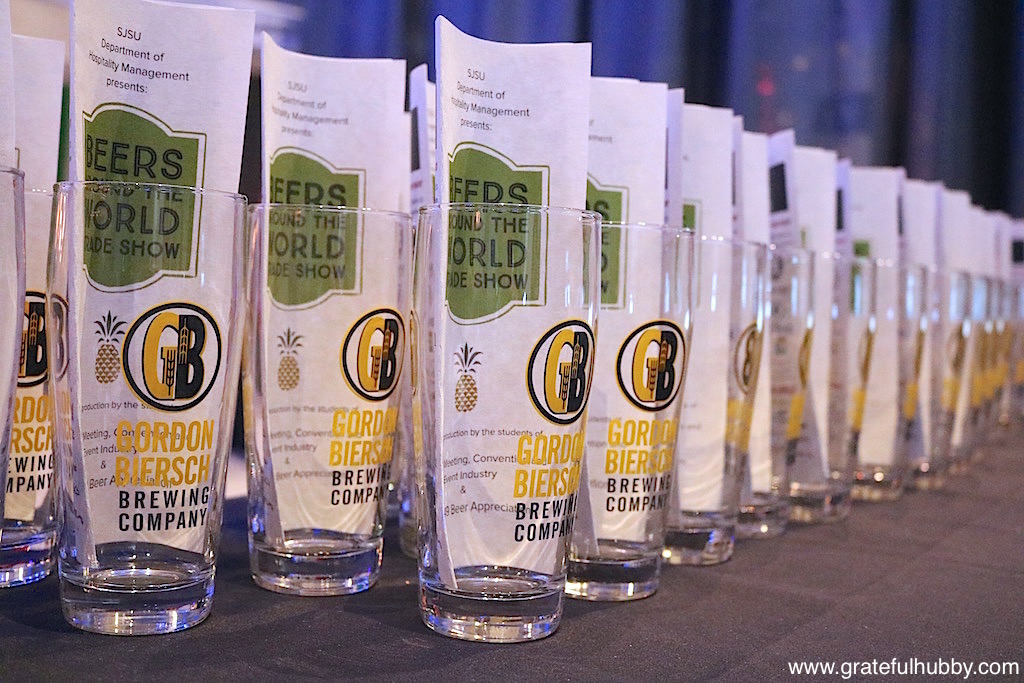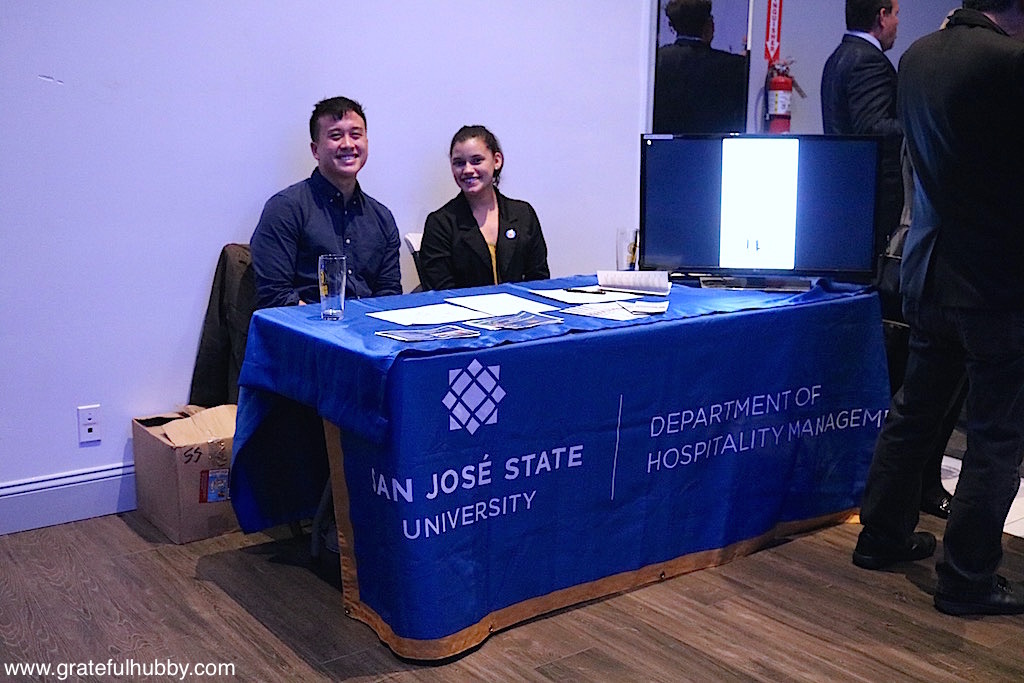 The trade show is coordinated by the students of two Hospitality Management classes – Beer Appreciation and Meeting, Convention and Event Industry. The trade show provides students the real world opportunity to put into practice many of the learning objectives from both classes, including being able to explain to guests about different beer styles and beer's versatility when paired with food, as well as coordinate all aspects of hosting a big, sponsored beer event.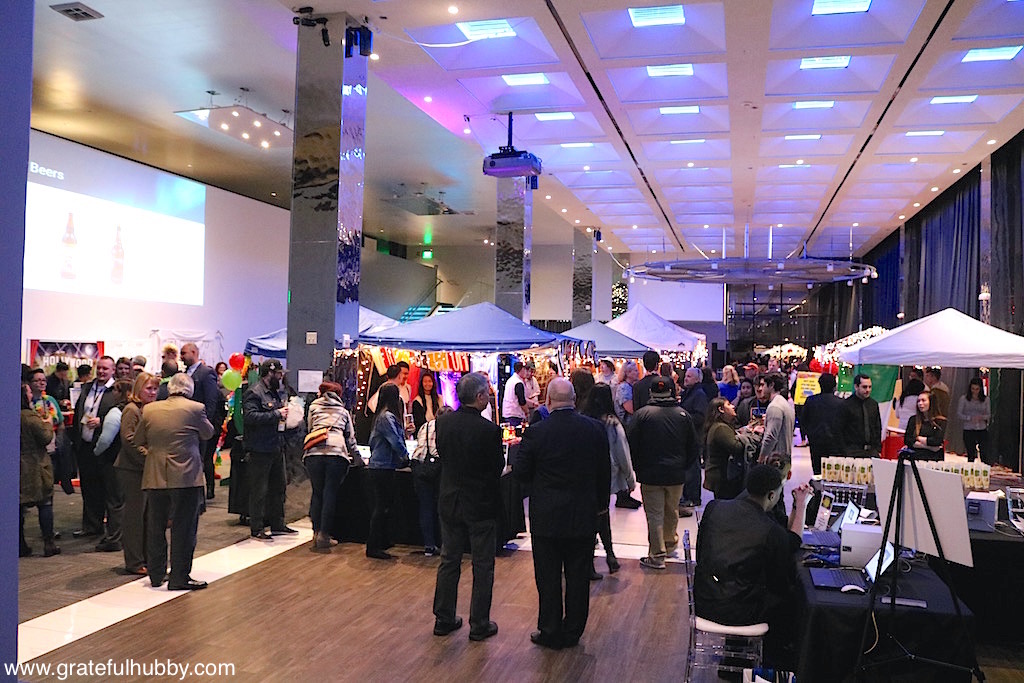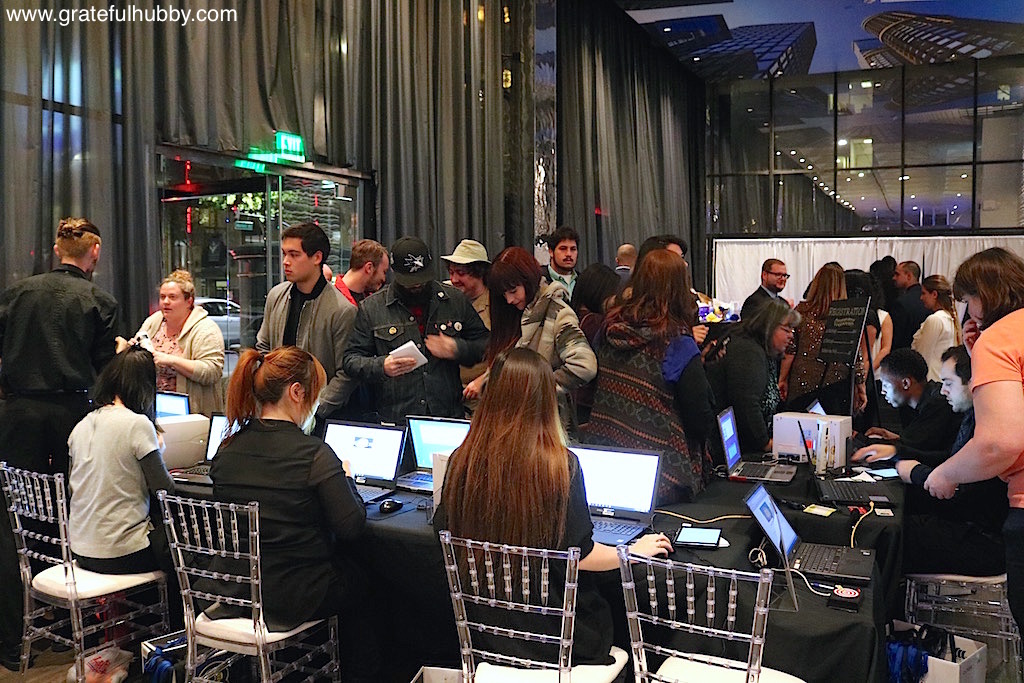 Group photo: Dr. Kate Sullivan (Professor and Internship Coordinator), Kerry Feinstein, Dr. Andy Feinstein (Provost and Senior VP for Academic Affairs), Dr. Tsu-Hong Yen (Department Chair).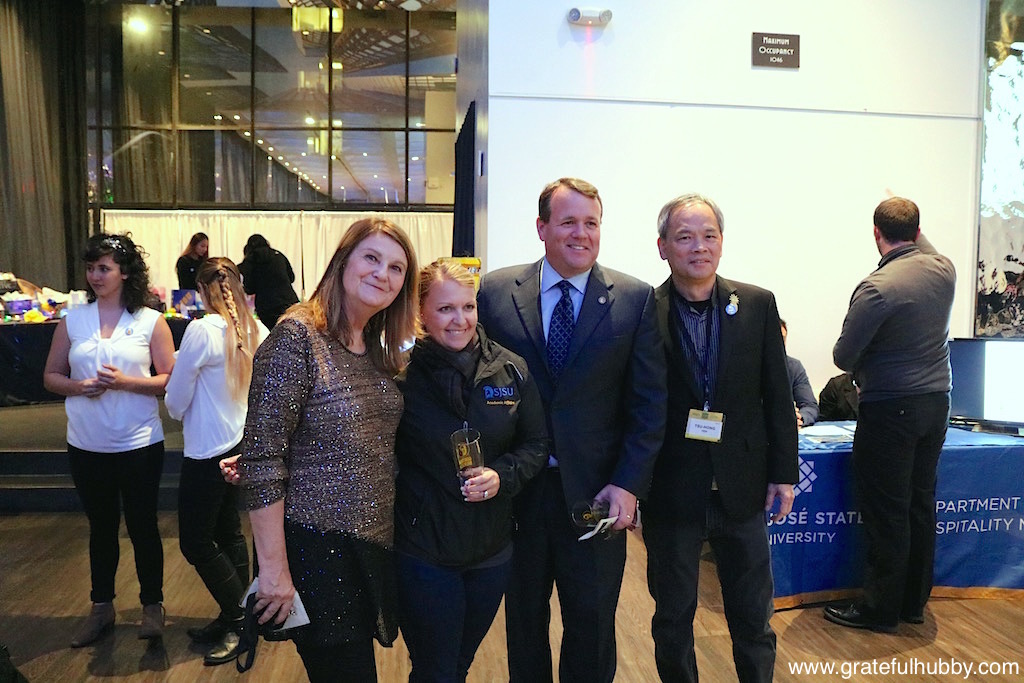 NorCal booth.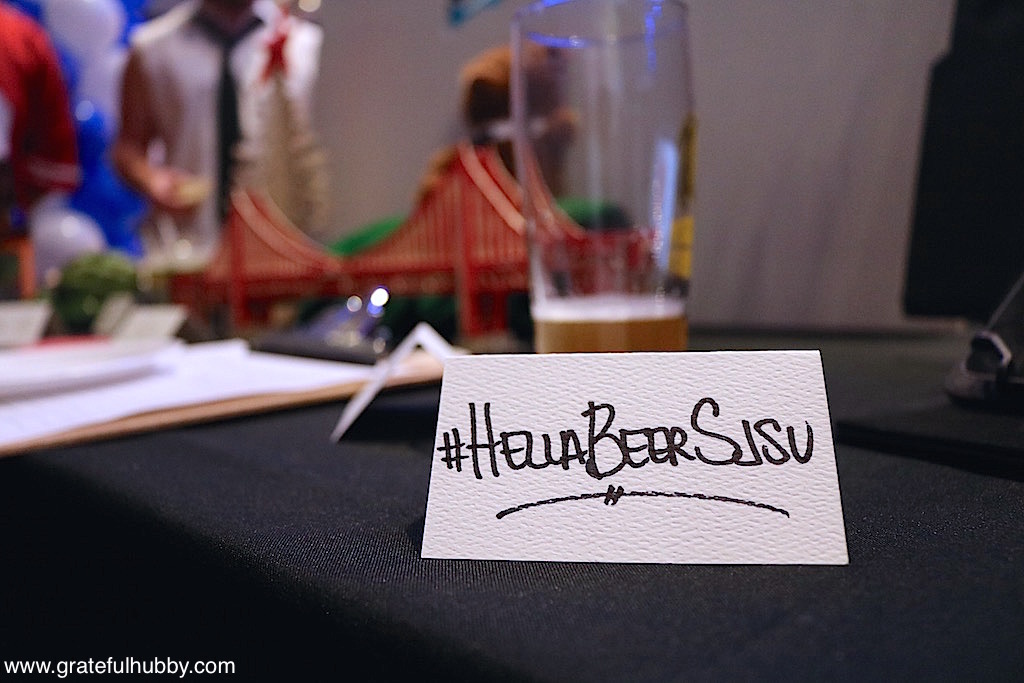 Almanac Saison De Brettaville.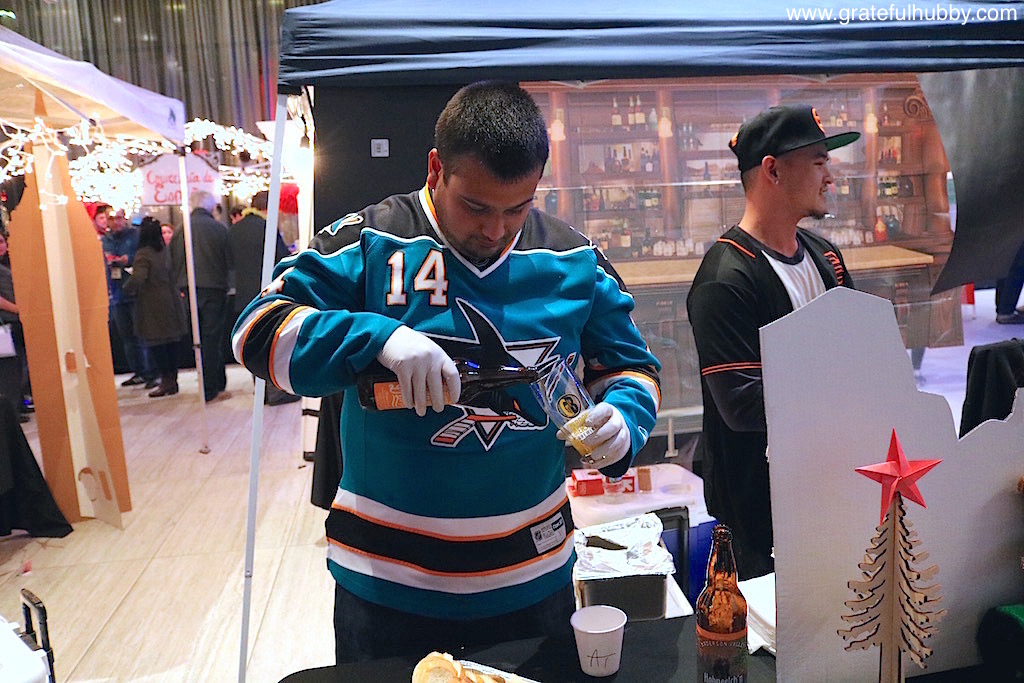 Students in teams set up booths throughout the venue representing 15 different brewing regions. Each booth had at least two different beers to sample and corresponding food pairings to taste.
Group photo: Greg Filippi (Hermitage Brewing Company Cellarmaster and Head Brewer), Joel Wind (Hermitage Brewing Company Tasting Room Manager), Dr. Stef Frazier (Professor, Linguistics and Language Development).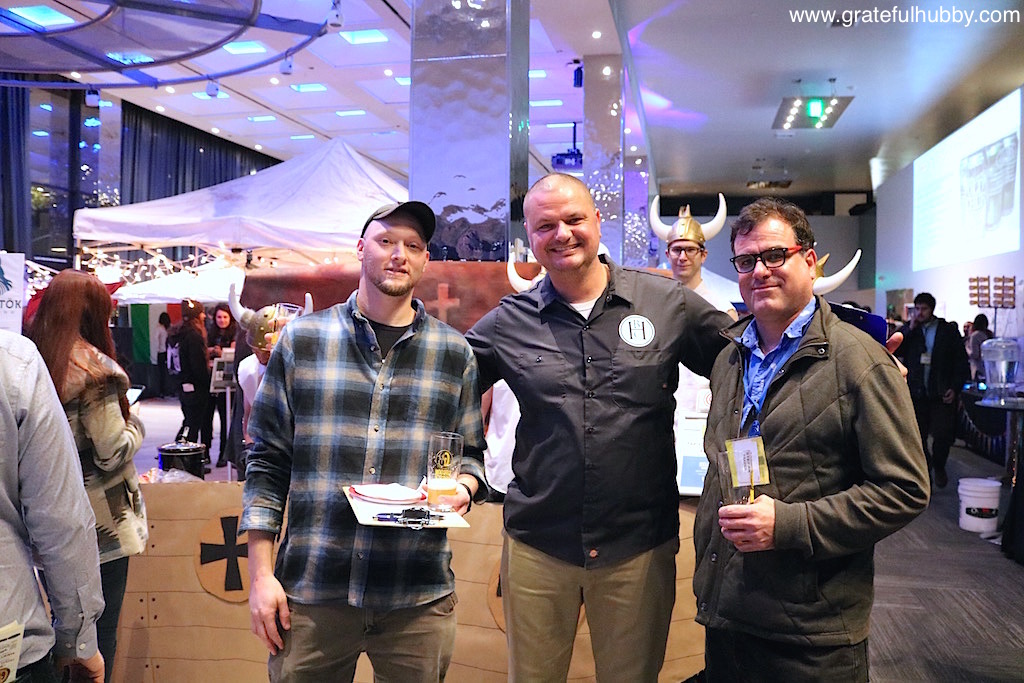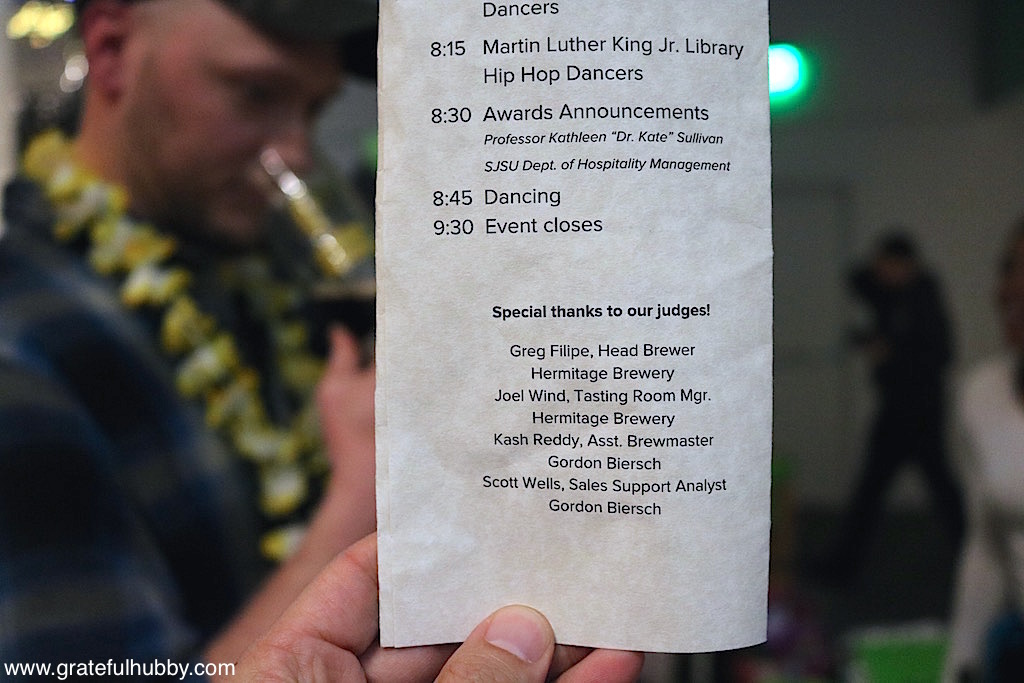 Awards were given in five categories – Best Booth, Most Creative, Best Pairing, Best Beer, Best Overall – as determined by a judging panel of local beer professionals. There was also a people's choice awards for the same five categories.
Ticket options included $20 for 12 3-oz. tastings, $10 for 5 3-oz. tastings and $5 for general ticket admission (no tastings). Additional food and beverages were available for purchase.
Alaska booth food pairing items.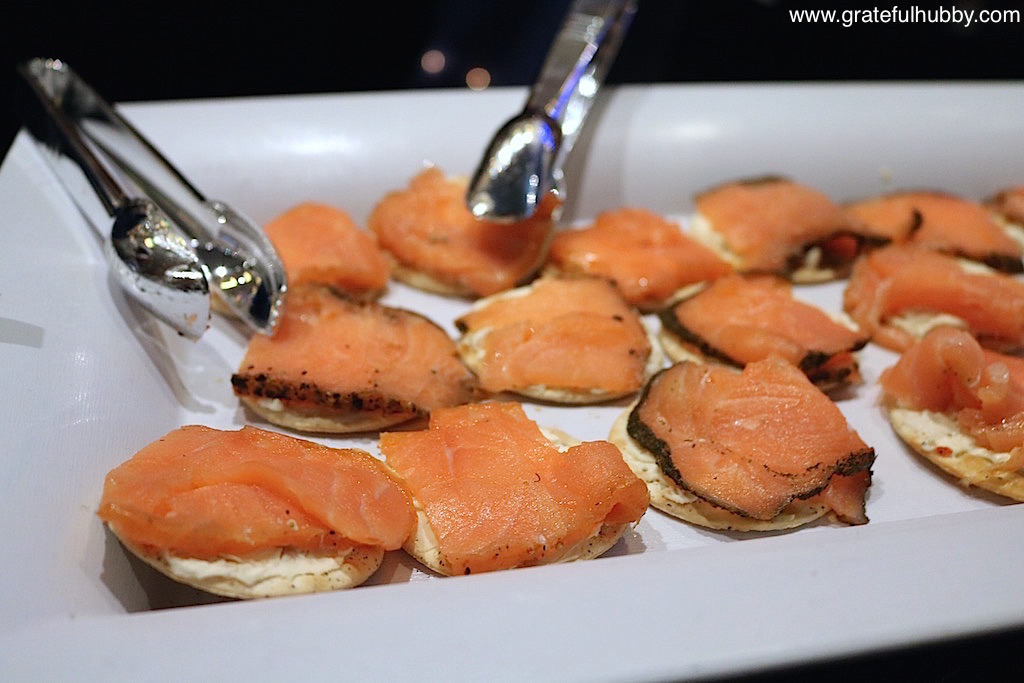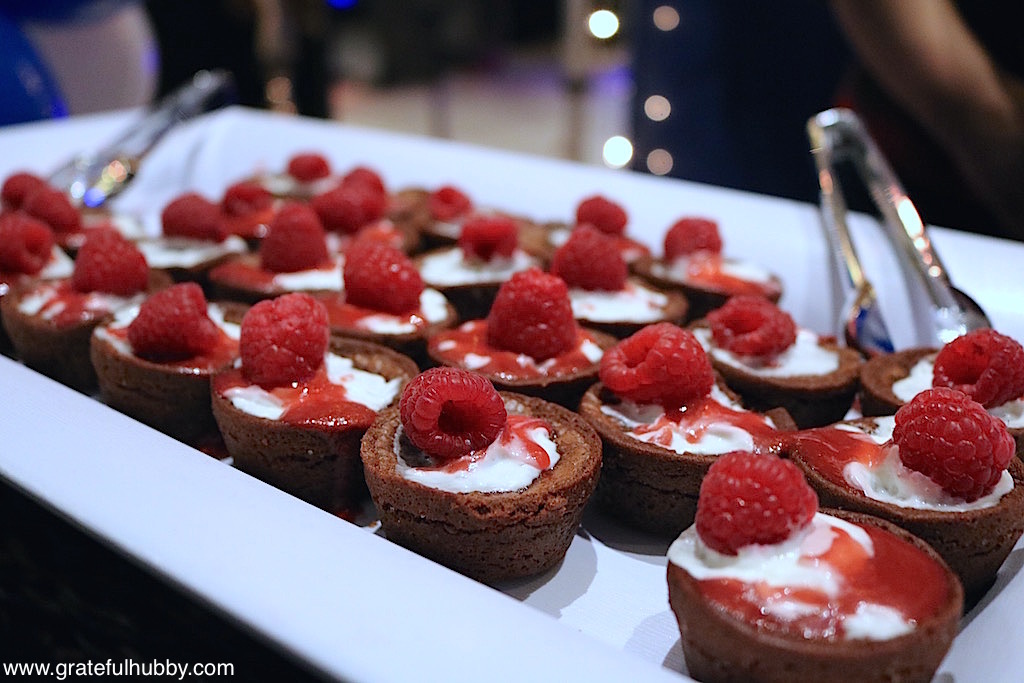 SoCal booth: Ballast Point Barmy Apricot Ale and ceviche.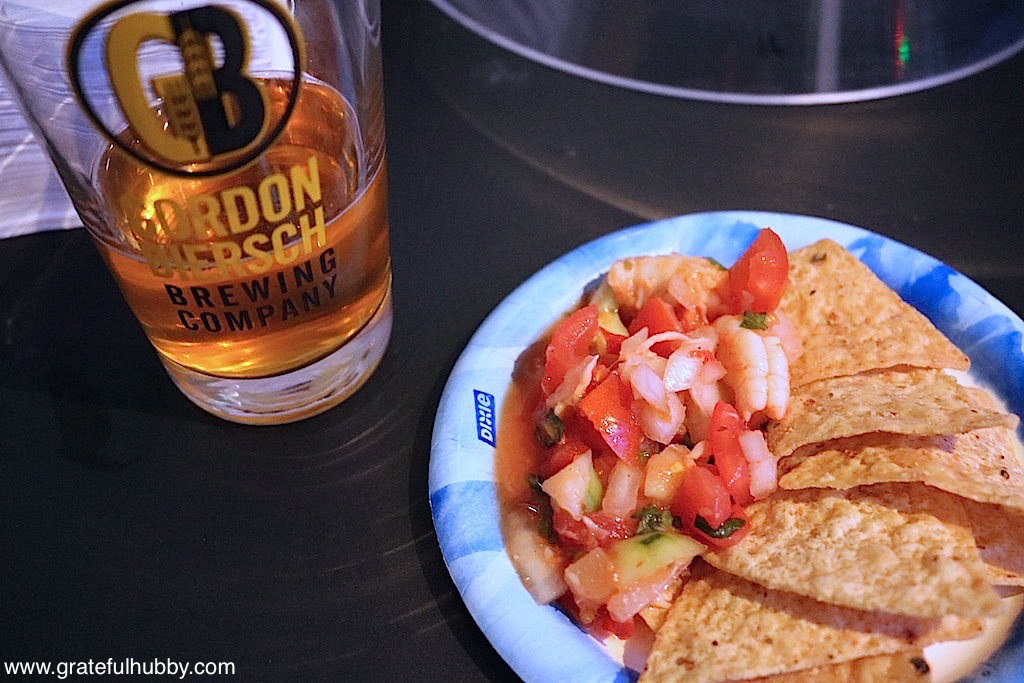 Mexico booth: Manos De Calaca Guladon Bock and pork taco.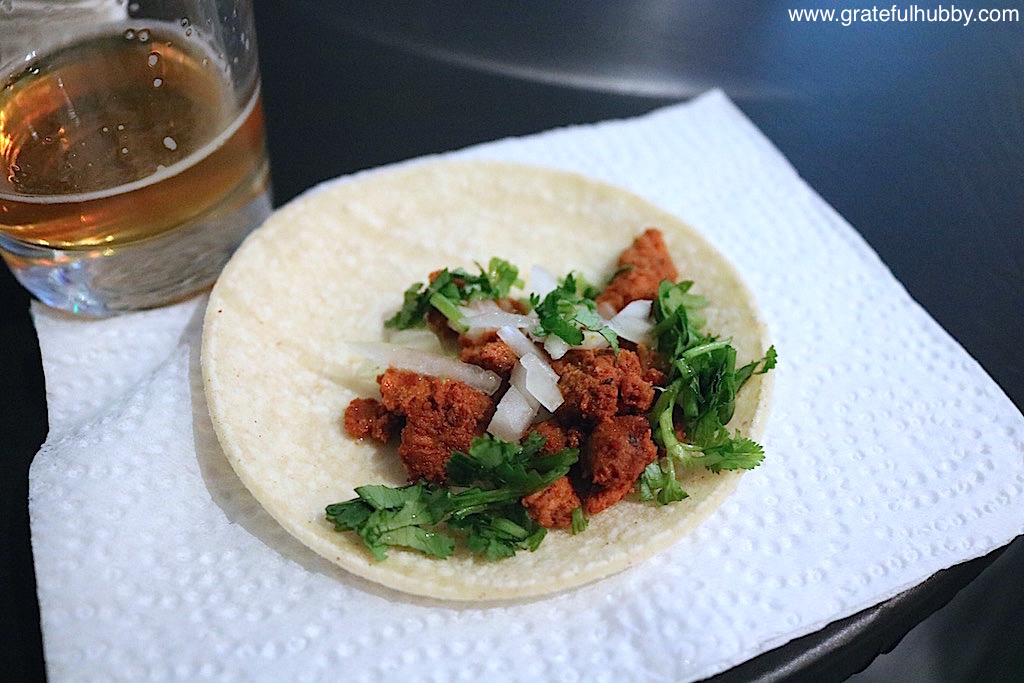 Group photo: Dr. Dennis Papazian, Dr. Mary Papazian (SJSU President), Dr. Stef Frazier.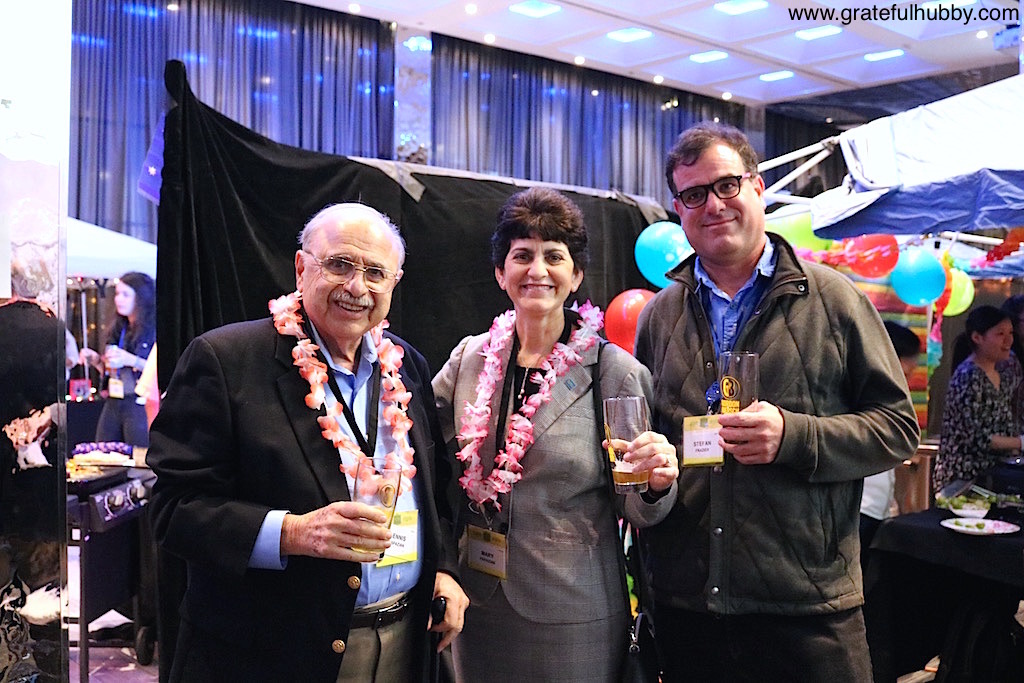 Left Hand Nitro Milk Stout.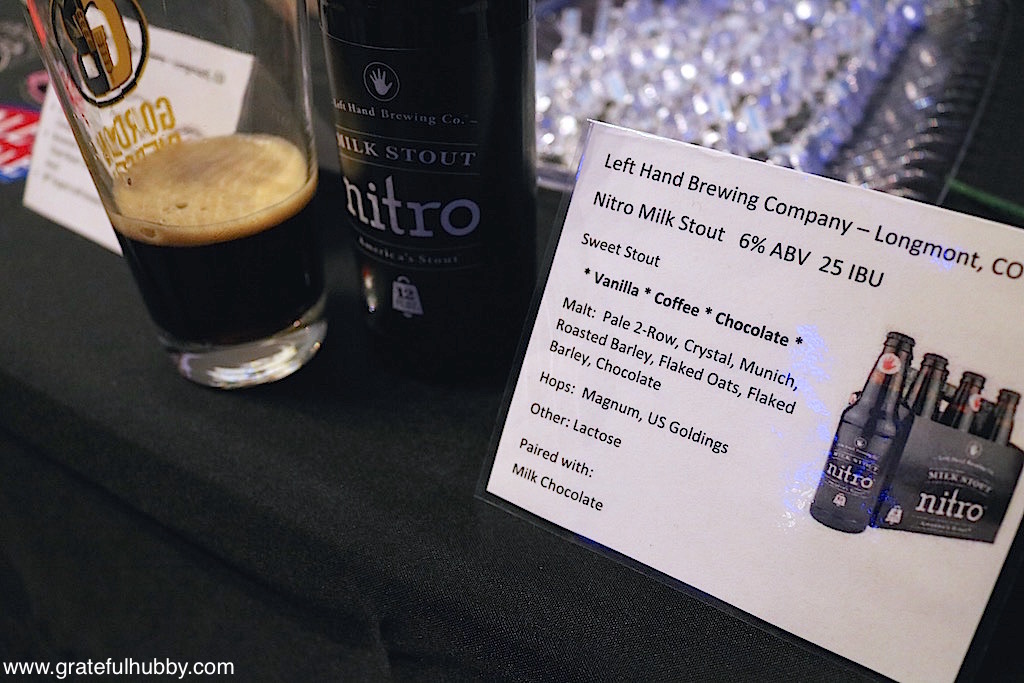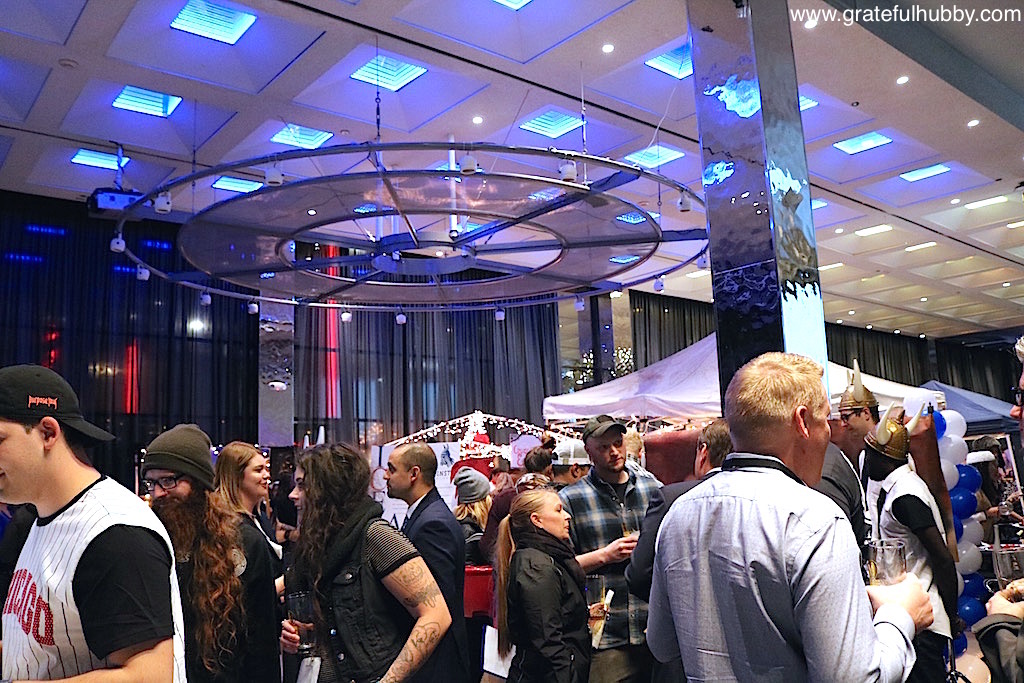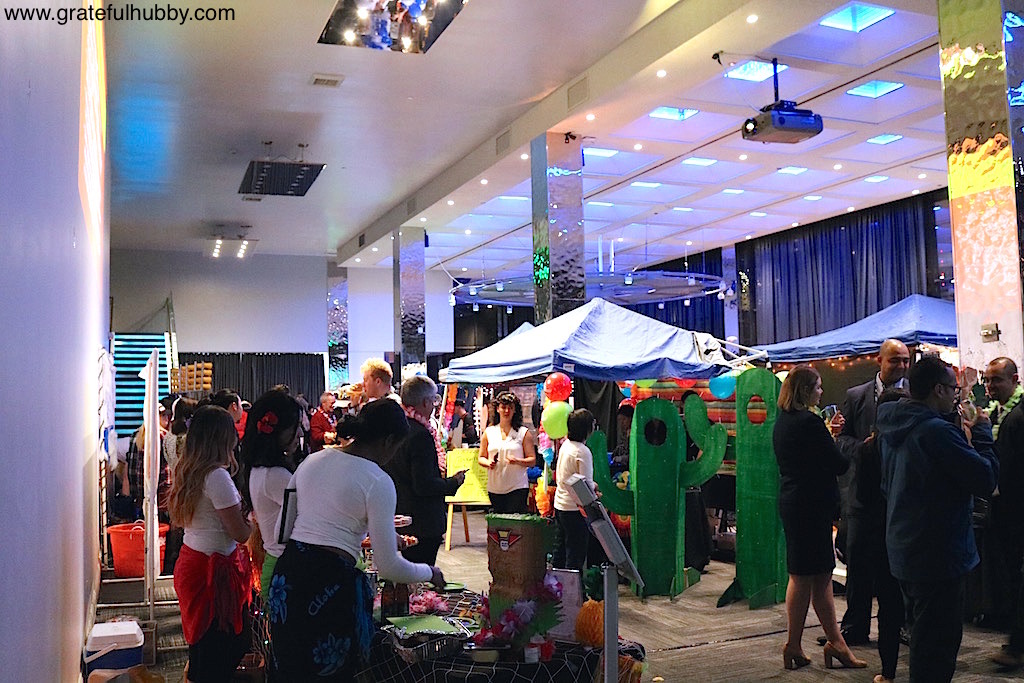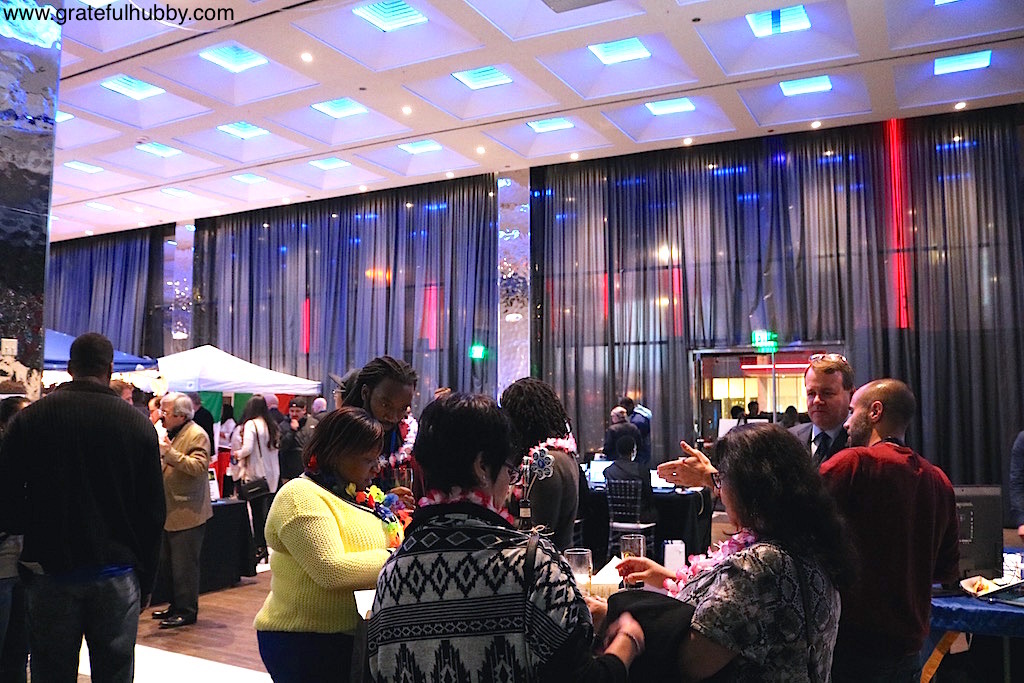 Hawaii booth: students and Dr. Kate.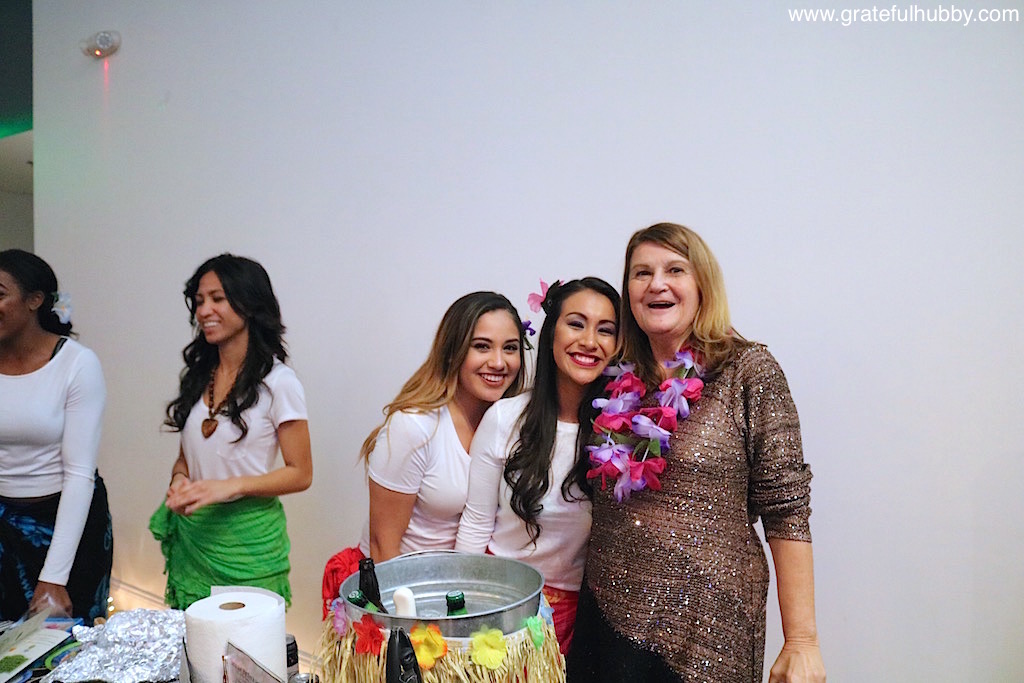 Belgium booth.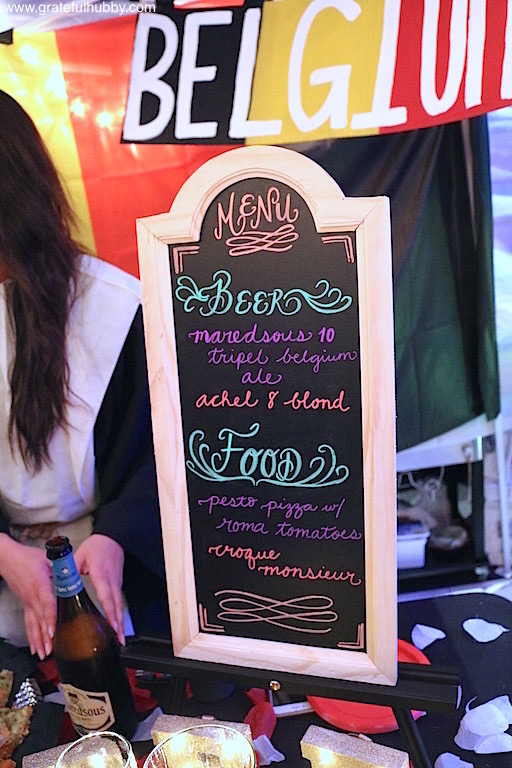 Ireland booth.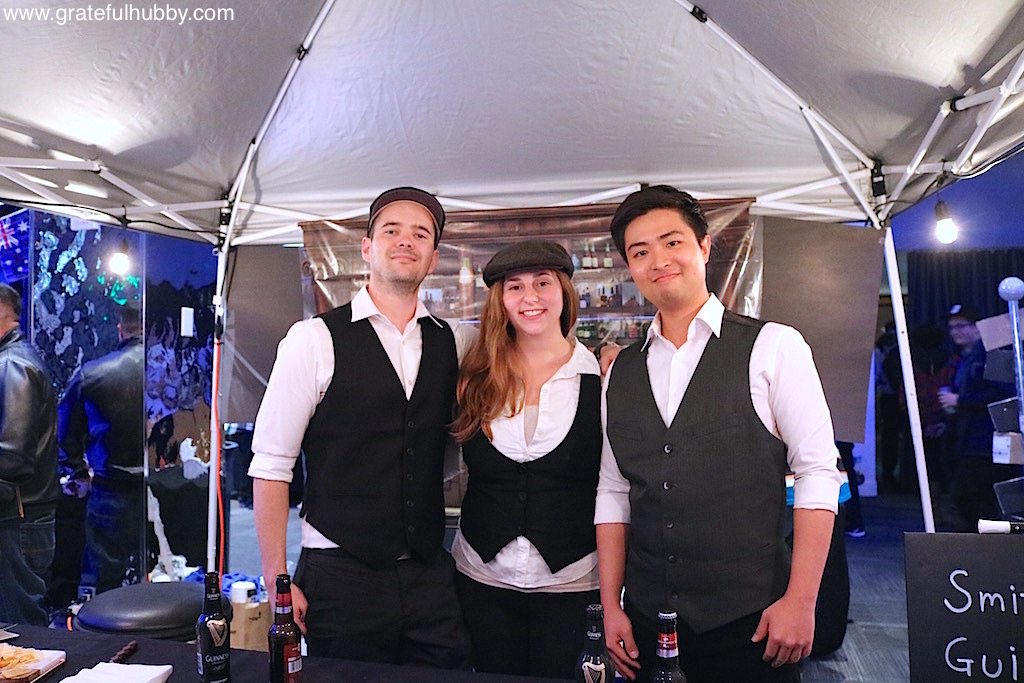 Sweet, milk chocolaty treat (amazing!) with Smithwick's Irish Red Ale.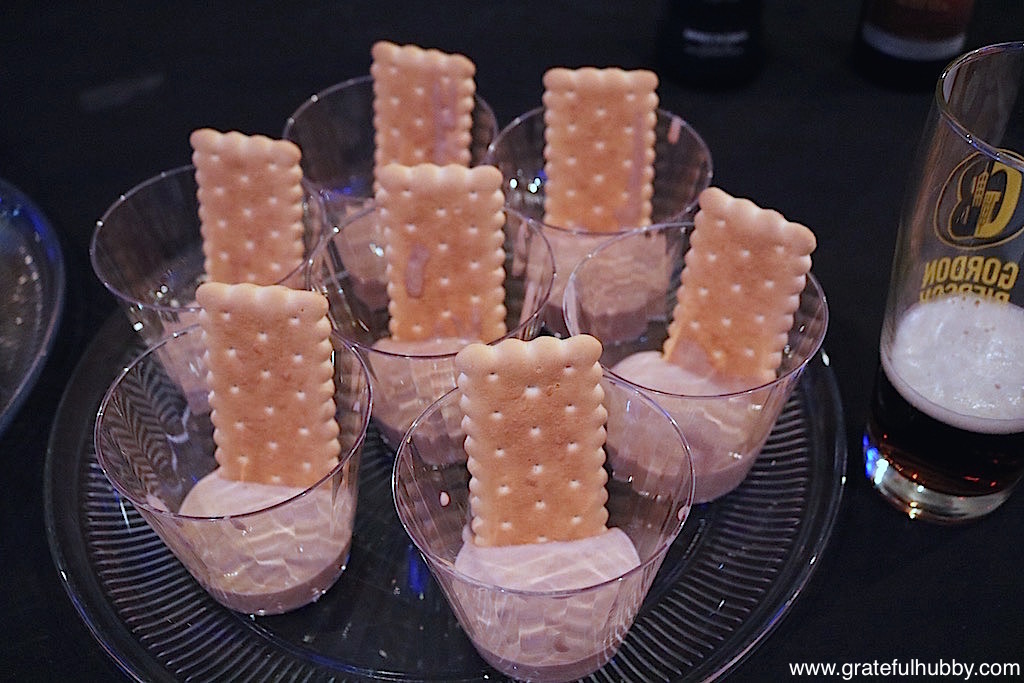 Denmark booth.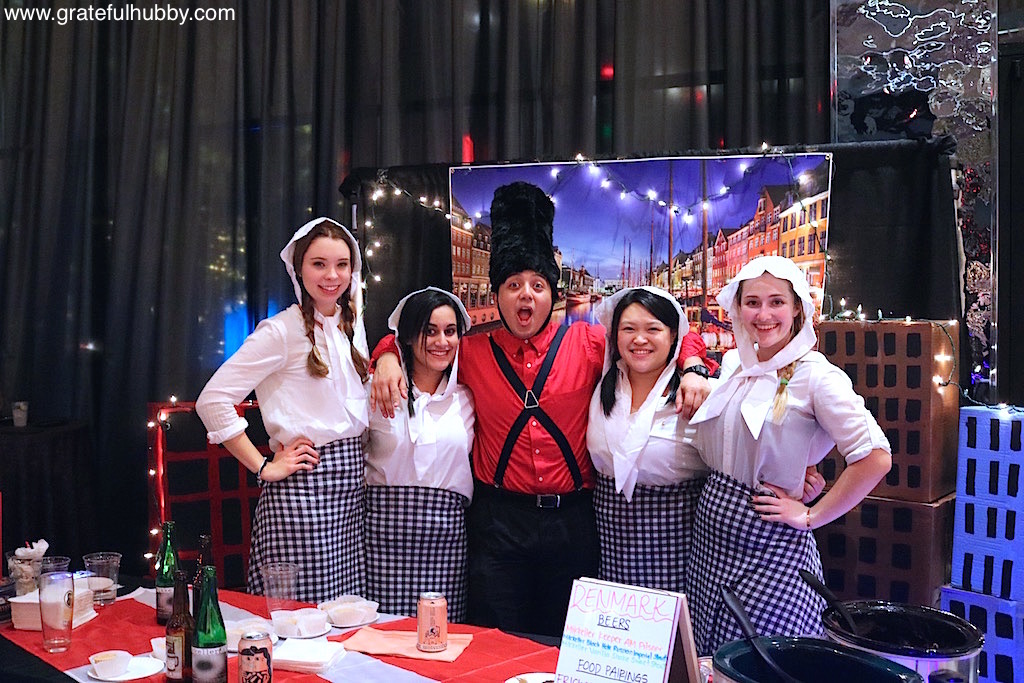 Mikkeller Black Hole Imperial Stout.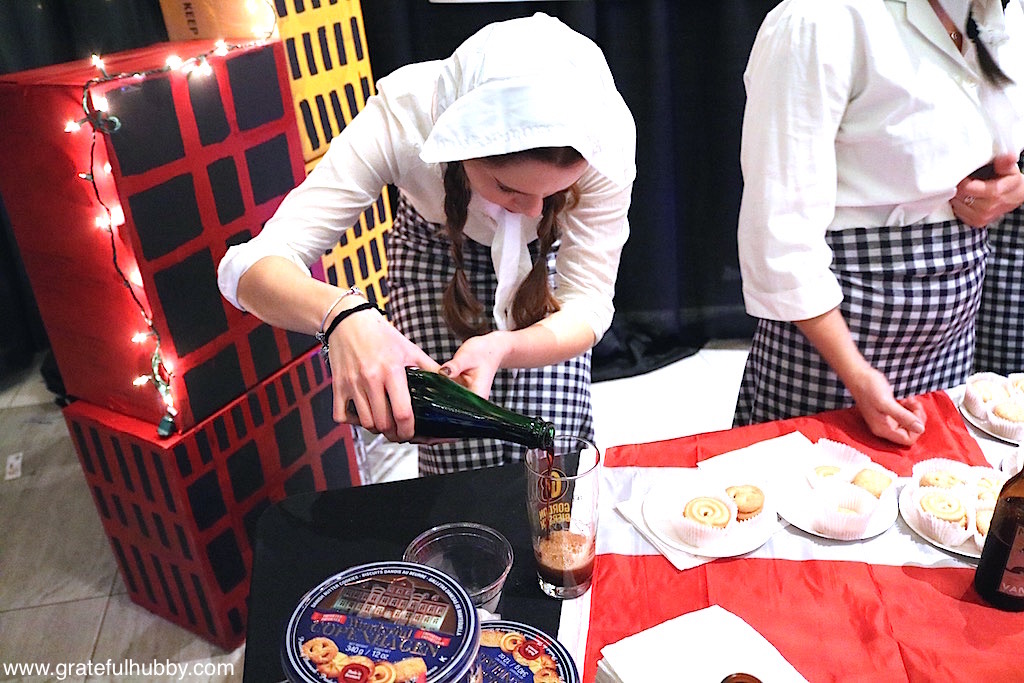 Australia booth: student and Dr. Stef Frazier.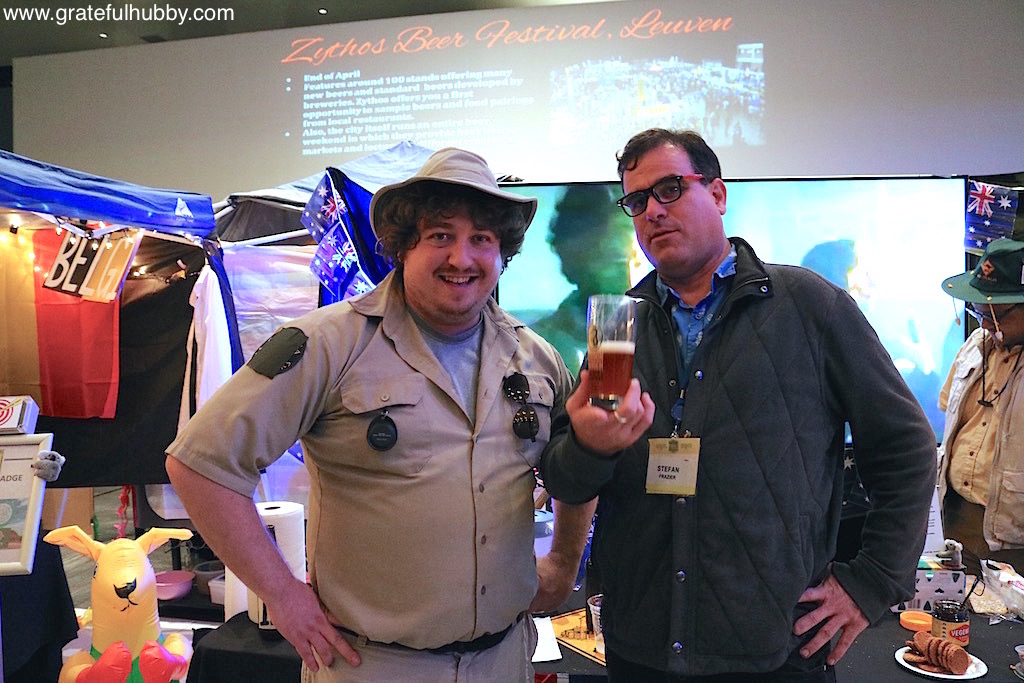 Some of the SJSU students who helped organize the event.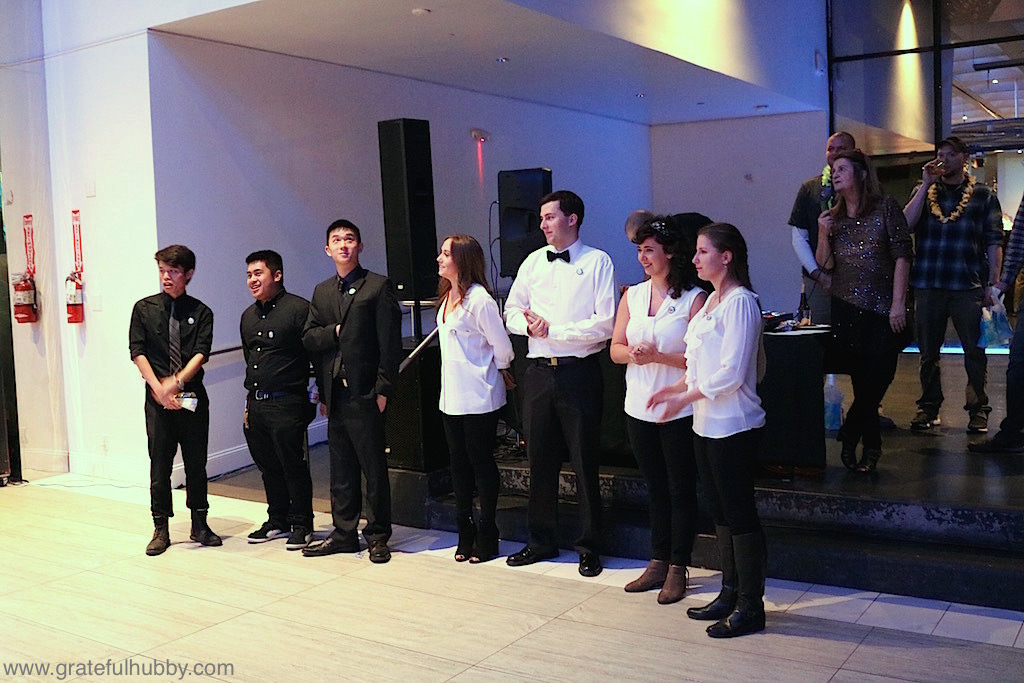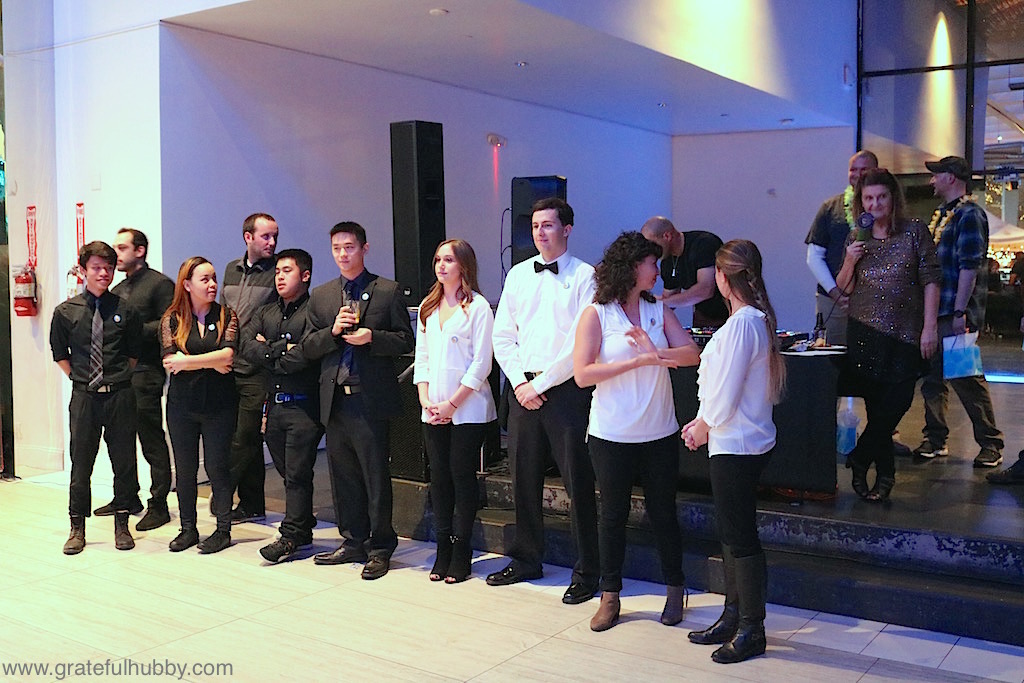 The judges.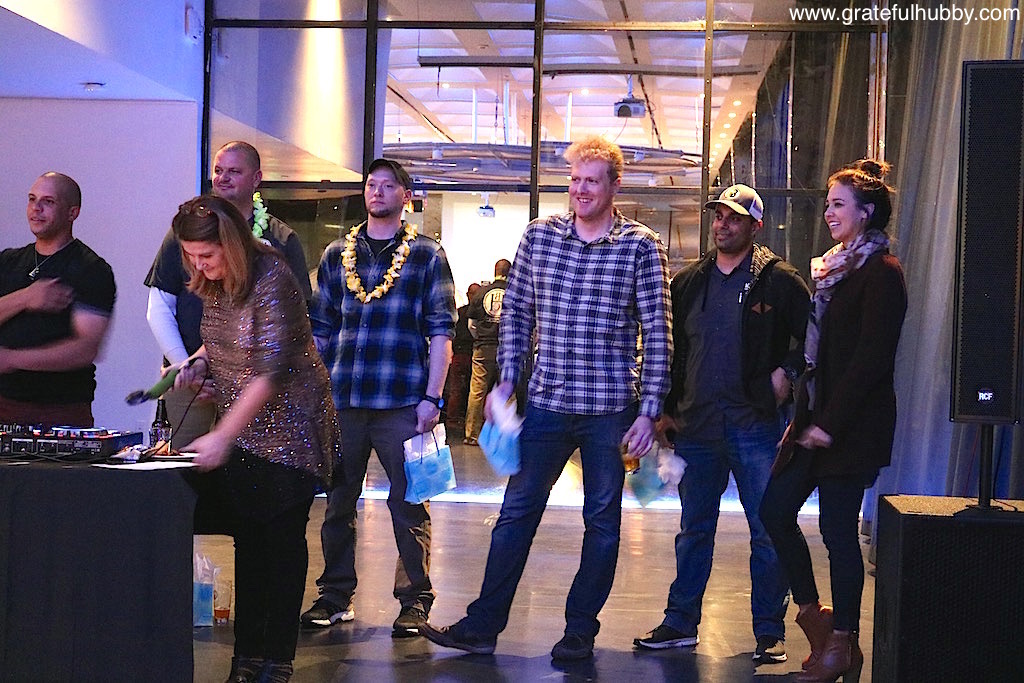 List of Judges' Award Winners
Best Booth: Hawaii (1st), Belgium (2nd)
Most Creative: Australia (1st), Mexico (2nd)
Best Pairing: NorCal (1st), England (2nd)
Best Beer: Denmark (1st), Colorado (2nd)
Best Overall: Belgium (1st), Ireland (2nd)
List of People's Choice Award Winners
Best Booth: Hawaii (1st)
Most Creative: Iceland (1st)
Best Pairing: Alaska (1st)
Best Beer: Iceland (1st)
Best Overall: Iceland (1st)
Group photo: The students from the Iceland booth.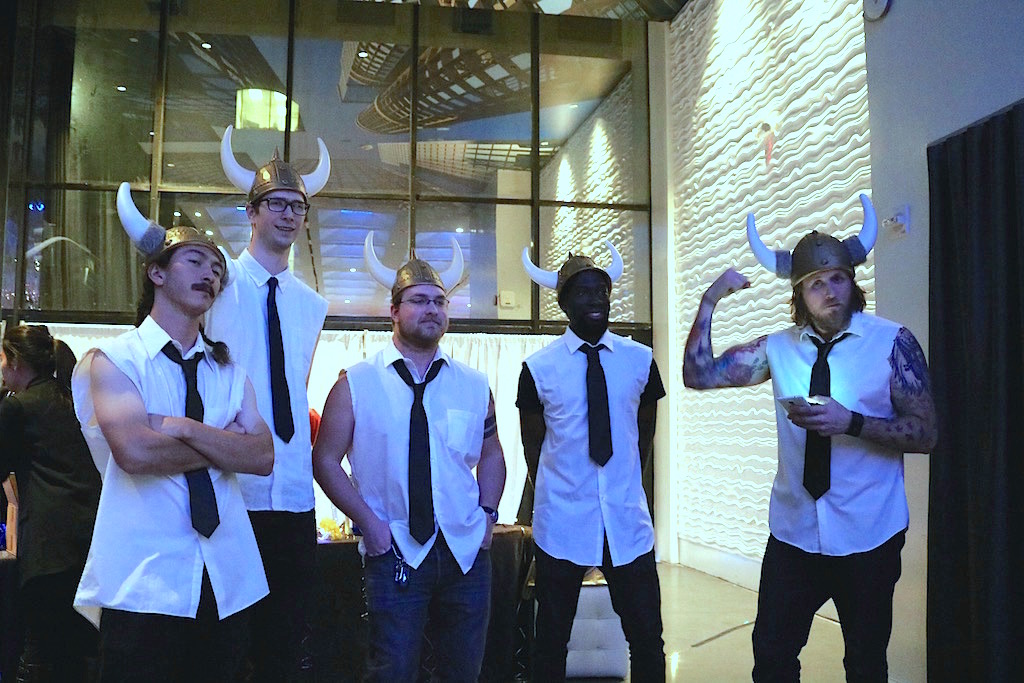 A second tasting of the Mikkeller Black Hole Imperial Stout to end a fantastic evening.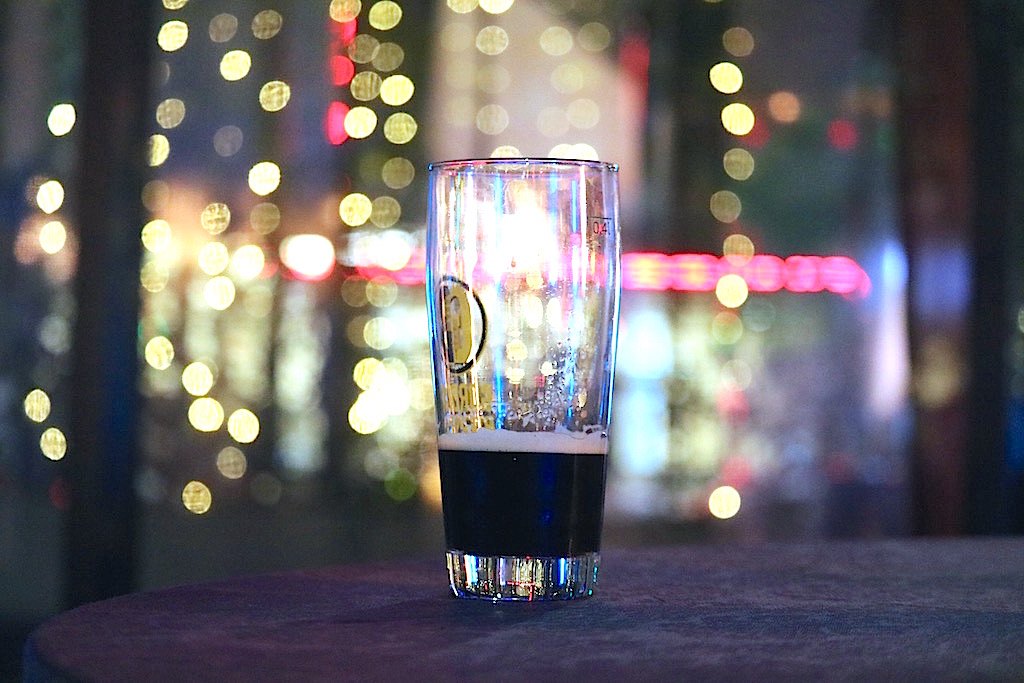 Again, the event was excellent – well organized, great venue, tasty beers and food, warm vibe, friendly and knowledgeable service, and I could go on…
Having earned two degrees from SJSU, having worked at the campus for five years and most importantly, having met my wife at SJSU, it was great to circle back and attend this SJSU-connected event.
Definitely looking forward to the next one!