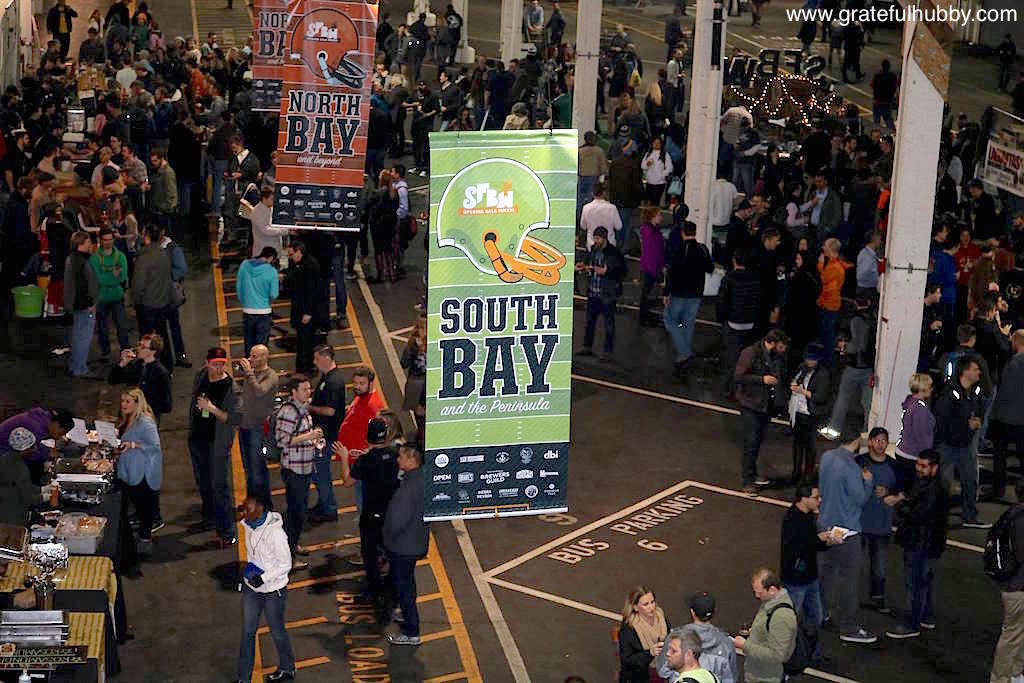 This year's San Francisco Beer Week (SFBW) – presented by the San Francisco Brewers Guild and Whole Foods Market – takes place Fri., Feb. 10 through Sun., Feb. 19, and eager beer fans have already begun perusing the SFBW website to plan their tentative beer week schedules.
Per the usual, the SFBW Schedule page is organized into four regions – San Francisco, East Bay, North Bay and South Bay – and a quick count of just the South Bay region indicates over 50 scheduled events so far.
Visitors can create an account on the SFBW website, browse the Schedule and then create an itinerary. Note that hundreds of events will be added between now and the start of beer week.
South Bay Region
A quick check of the Schedule's South Bay region shows a number of local establishments – including those along the peninsula – that have already signed on to host beer-related events, including San Jose spots like Good Karma Artisan Ales & Cafe, Original Gravity Public House, Wine Affairs, Mission Creek Brewing at the Whole Foods Market on The Alameda, Jack's Bar & Lounge, 20twenty cheese bar and 7 Bamboo Lounge, along with Spread Deli & Bottles in Campbell, Brew Hub at the Whole Foods Market in Cupertino, Tap Room at the Whole Foods Market in Santa Clara, Armadillo Willy's BBQ (multiple locations), Chromatic Coffee in Santa Clara and Ale Arsenal in San Carlos.
Expect many more South Bay restaurants and breweries to sign up to host SFBW events in the coming weeks.
Also, expect many of the South Bay breweries to be pouring their best offerings at the very popular and well-regarded SF Beer Week Opening Gala.
SF Beer Week Opening Gala
The Opening Gala officially kicks off SF Beer Week each year and is a highlight for many. The Gala is a beer festival that features the latest releases, rare selections and classics from many of Northern California's brewing community.
This year's Opening Gala takes place in SF at Pier 48 on Friday, Feb. 10 from 6pm-10:30pm. The brewery lineup is yet to be announced, but expect over 120 breweries from throughout the Bay Area to participate.
Opening Gala tickets – which went on sale last month – have sold out quickly in recent years, so consider purchasing tickets sooner than later
General Admissions tickets are $80. VIP tickets – good for early entry at 5pm and an SF Beer Week t-shirt – are $120.
Visit the Opening Gala Eventbrite page for additional information.
About San Francisco Brewers Guild
The San Francisco Brewers Guild formed in 2004 as a non-profit 501(c)(6) during a renaissance in American craft brewing. Our mission is to restore and preserve San Francisco's brewing heritage and unite those who make local beer with those who love it. The Guild achieves this by educating the public about craft beer, organizing and hosting events such as SF Beer Week, Brews on the Bay and Meet the Brewers, advocating for the craft beer industry in city government, donating services and product to local charities, and partnering with artisan producers in the food, beverage, hospitality and agricultural industries.