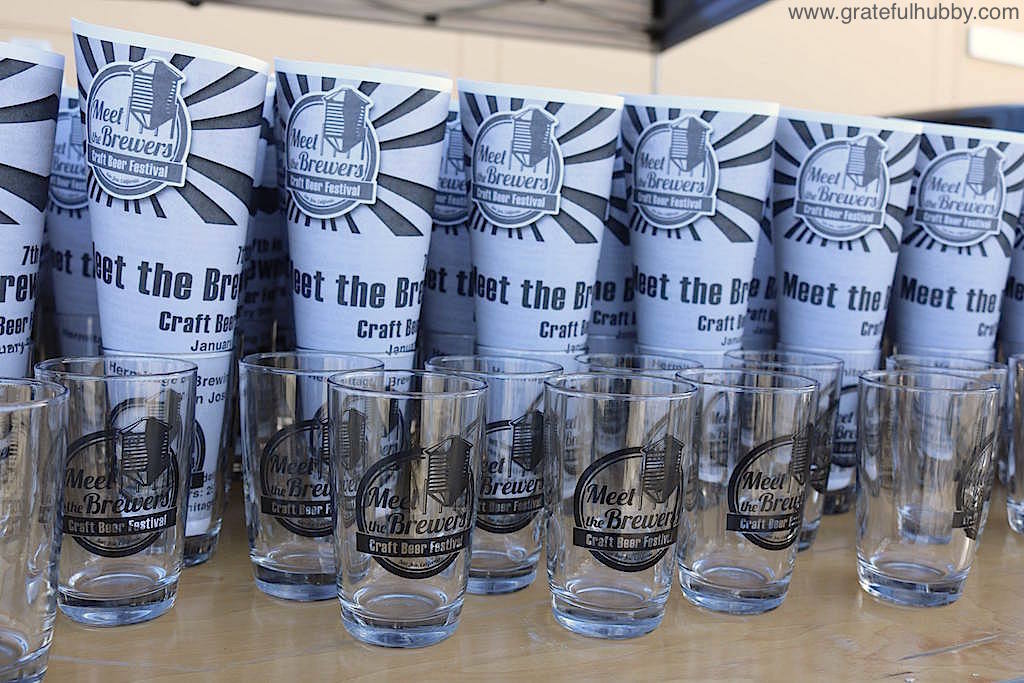 This year's Meet the Brewers beer fest is just around the corner, taking place Saturday, Feb. 18 from 1pm-5pm at Hermitage Brewing Company (1627 South 7th St.).
Now in its 8th year, the beer fest is well run, attracts the greatest number of local breweries to the South Bay and continues to elevate the status of the local beer scene.
I've said it before – I believe the Meet the Brewers is the crown jewel of local beer events.
Over the years, I've enjoyed comparing notes with other attendees and keeping track of which breweries, brewers and beers generated the loudest buzz.
The current list of scheduled breweries indicates that this year's event will be the biggest one yet:
Almanac Beer Co.
Bison Brewing
Brewery Twenty Five
Calicraft
Camino Brewing
Corralitos Brewing
Devil's Canyon
Discretion Brewing
Eight Bridges
Elkhorn Slough Brewing
Faultline
FireHouse Grill & Brewery
Freewheel Brewing
GearTooth Alewerks
Golden State Brewery
Gordon Biersch
Half Moon Bay Brewing Company
Hermitage Brewing
Highwater Brewing
Hop Dogma Brewing Company
Loma Brewing Company
New Bohemia Brewing Company
Palo Alto Brewing
Peter B's Brewpub
Rabbit's Foot/ Red Branch
Santa Clara Valley Brewing
Seabright Brewery
South City Ciderworks
Steel Bonnet Brewing
Strike Brewing
Tied House
Two Coast Brewing Company
Umunhum Brewing
Uncommon Brewers
WildCide Hard Cider
Tickets are $45 and available at the Meet the Brewer's Eventbrite page.
There'll be good eats available for purchase courtesy of El Burrito Loco , Brother's Baby BBQ, Sarah's Latin Taste, SweetDragon Baking Company and Mission Hill Creamery.
About a dozen SJ Made vendors will be on hand to sell their handmade crafts.
For additional info. – and to purchase tickets – check out the event page.
On a last note, credit to the successful growth of Meet the Brewers goes to Carolyn Hopkins-Vasquez, former director of marketing for Hermitage Brewing and Tied House. She recently shared that her family is moving out of the area. She has done much for the local beer scene, and her departure is a big loss for the community. I – along with many others – will miss her (and her lovely family) greatly. Cheers, Carolyn!
~Andy