Another tasty, entertaining and successful Beerwalk took place last Saturday, marking the first time that the Beerwalk was held in Sunnyvale.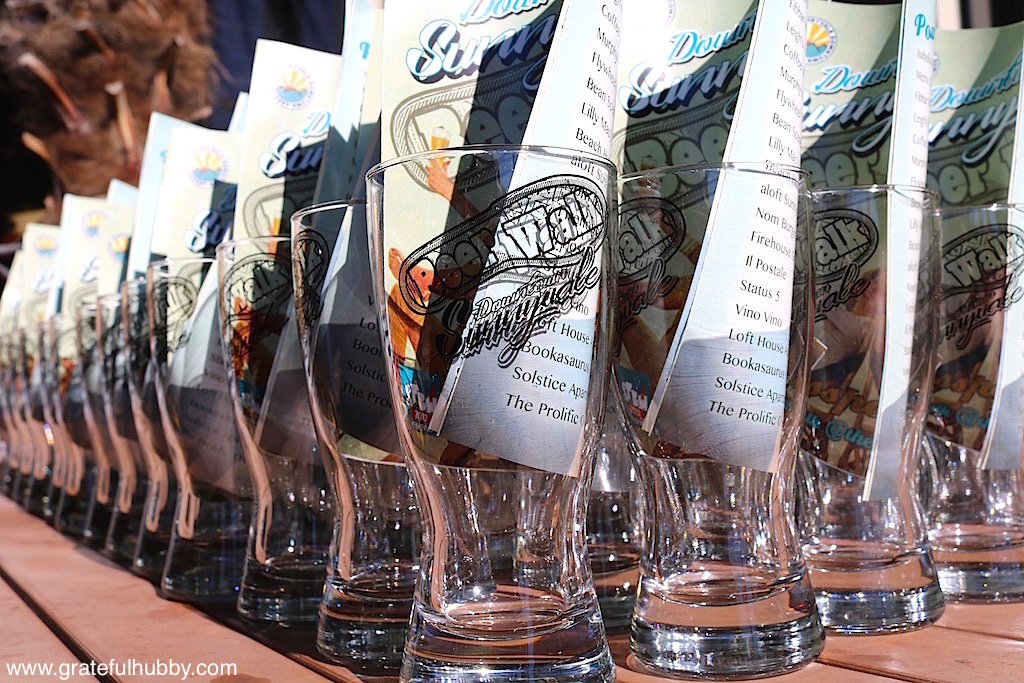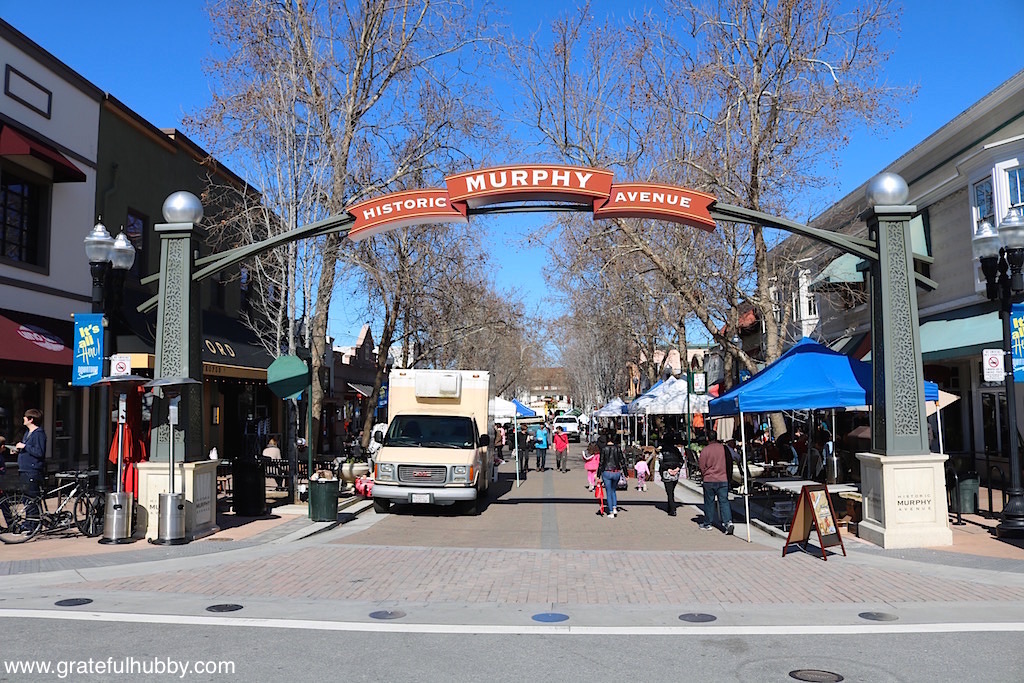 The older kid with Firehouse Grill & Brewery's Larry Hoang, right before Larry took a group of early Beerwalk participants on a brewery tour.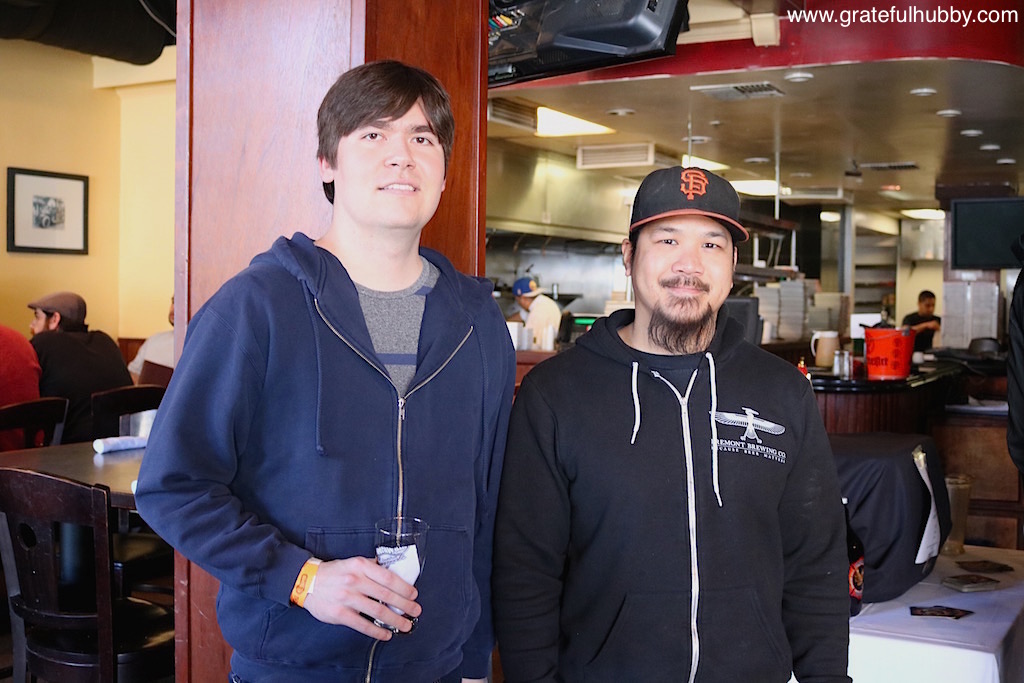 Thanks for the shout-out, Larry.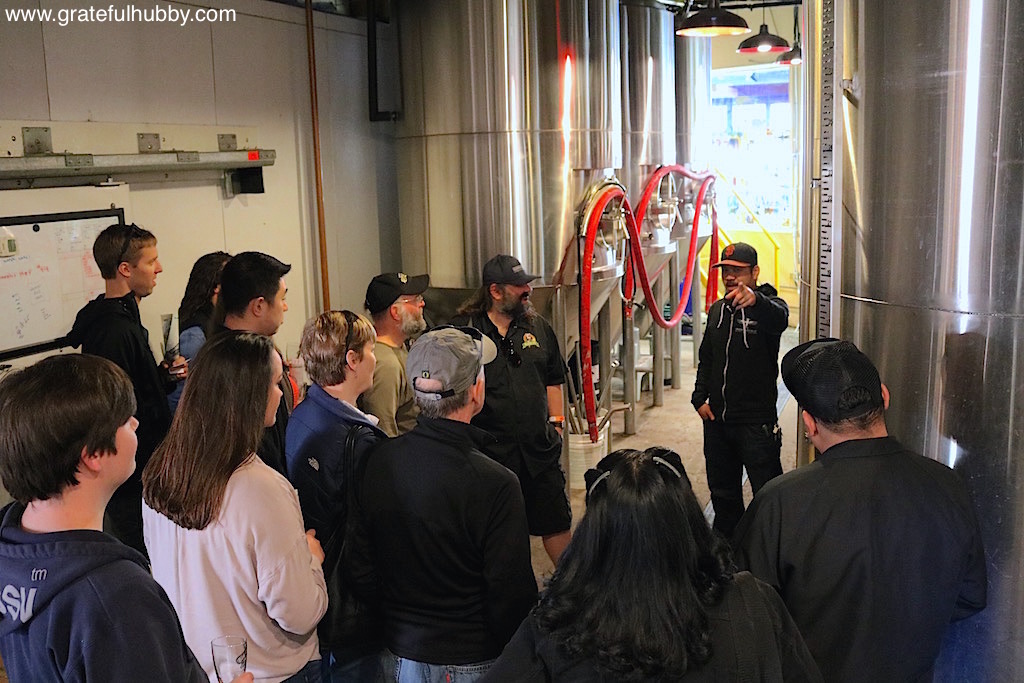 Grain silo.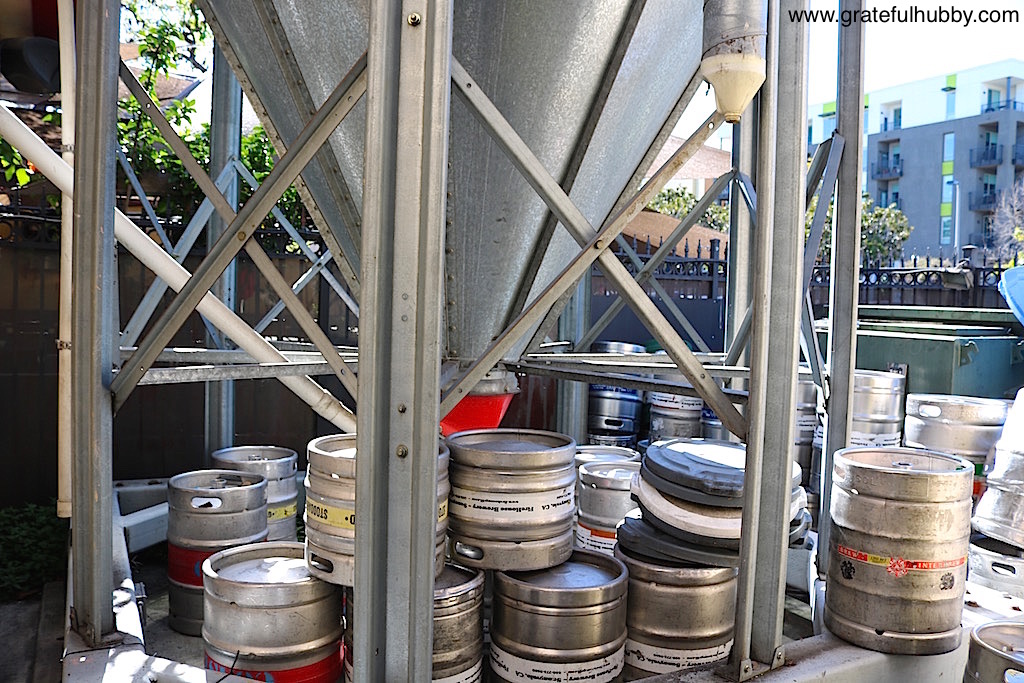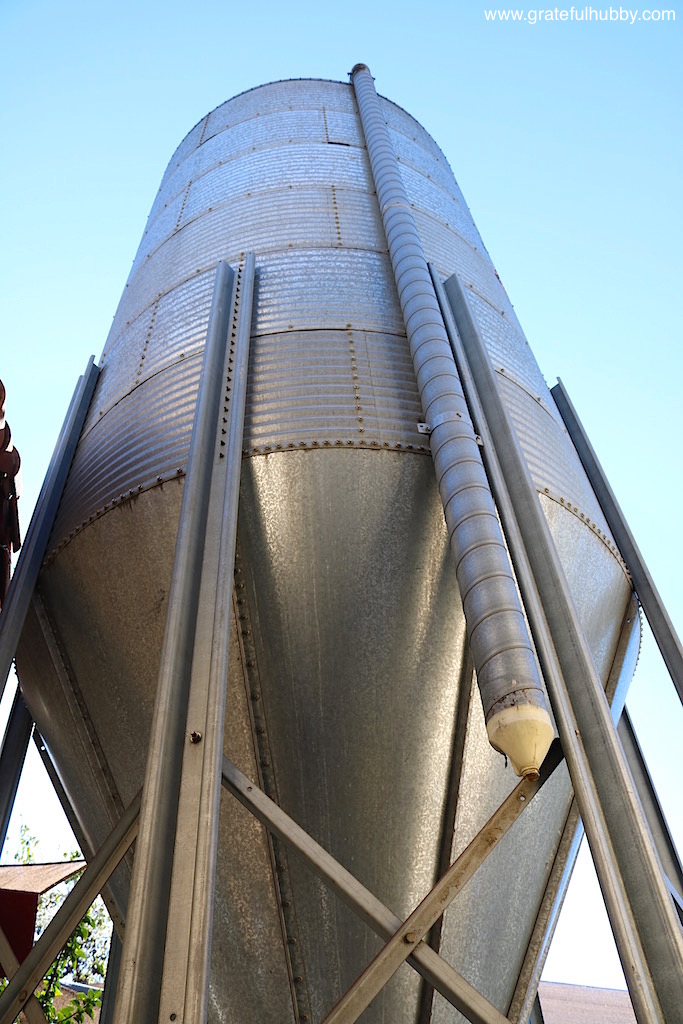 Grain mill.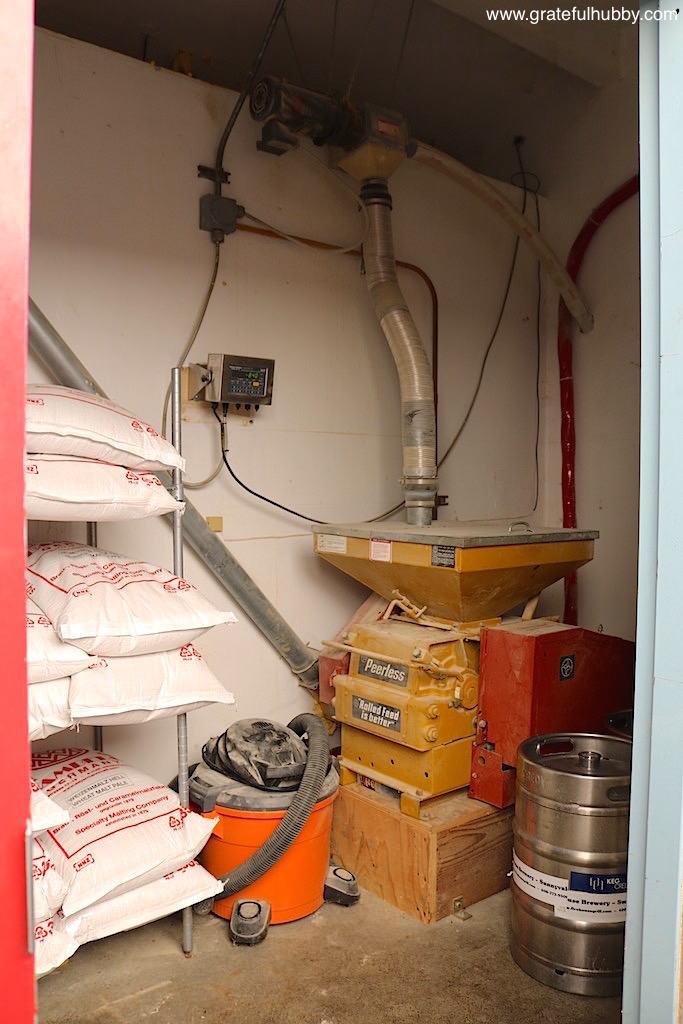 Malts.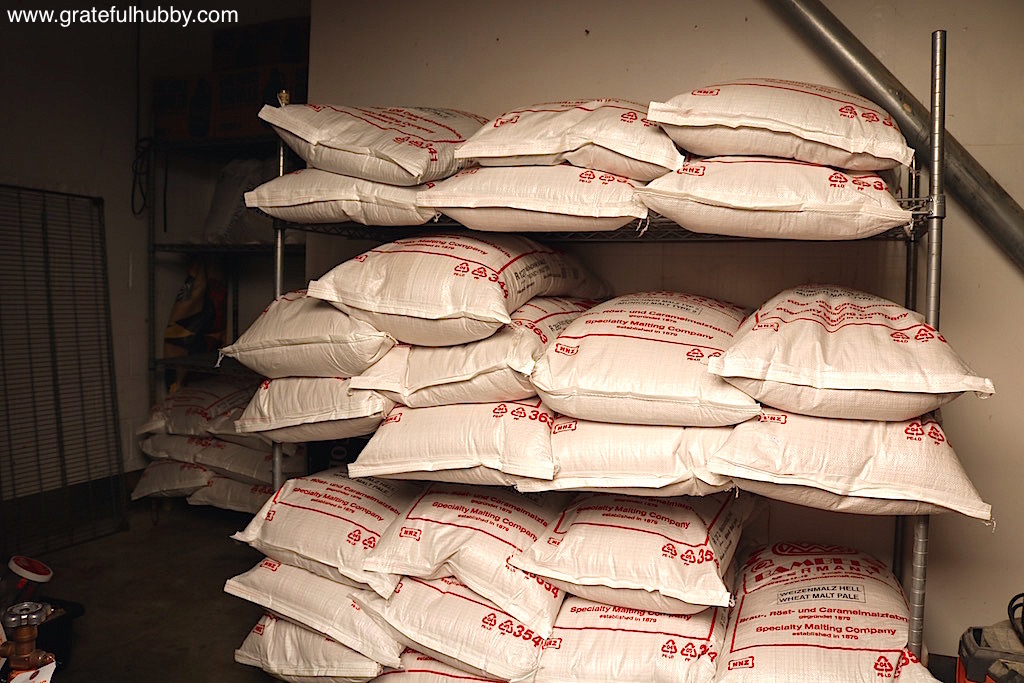 Mash tun.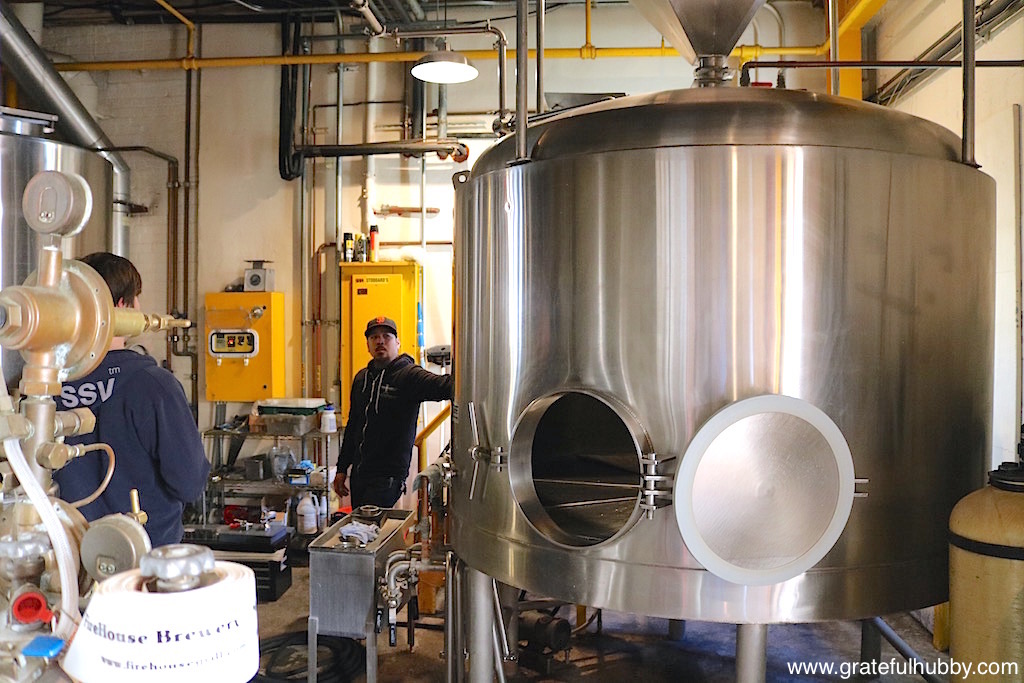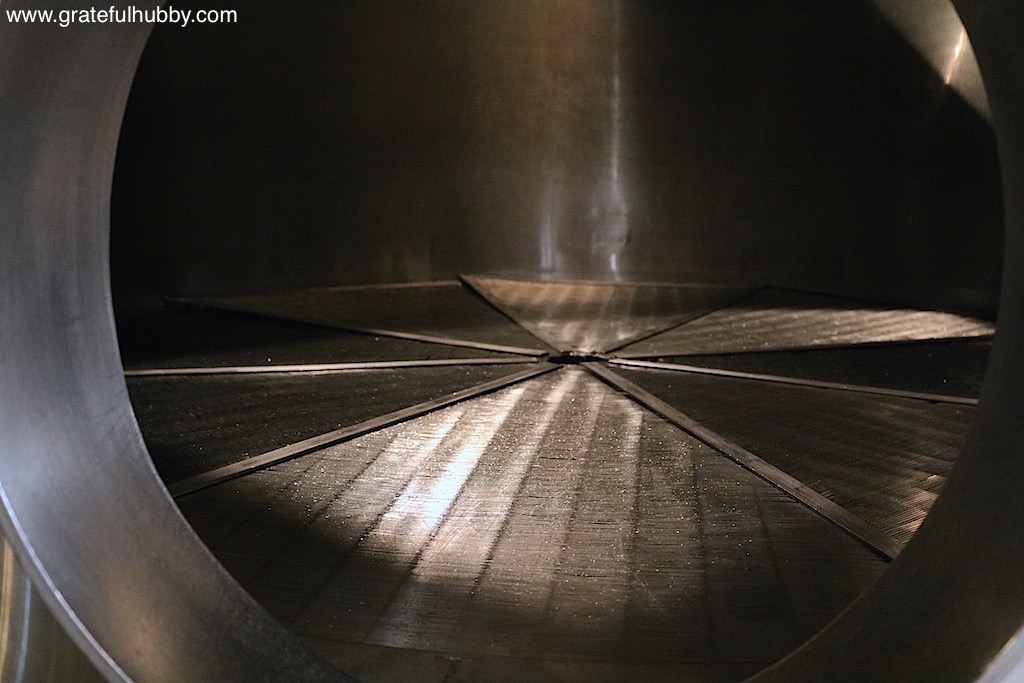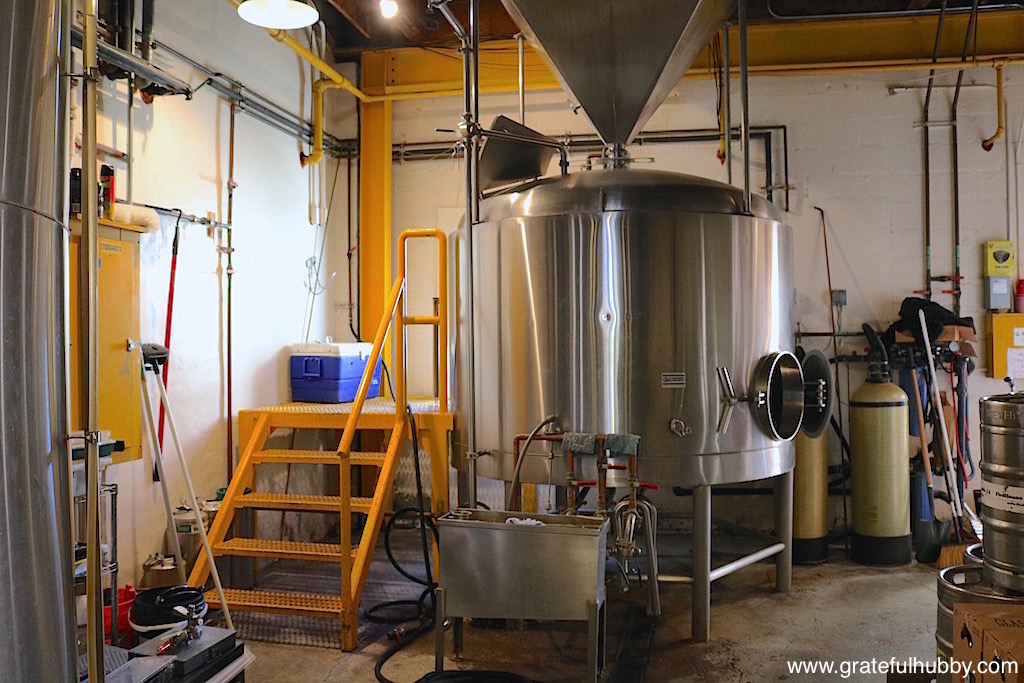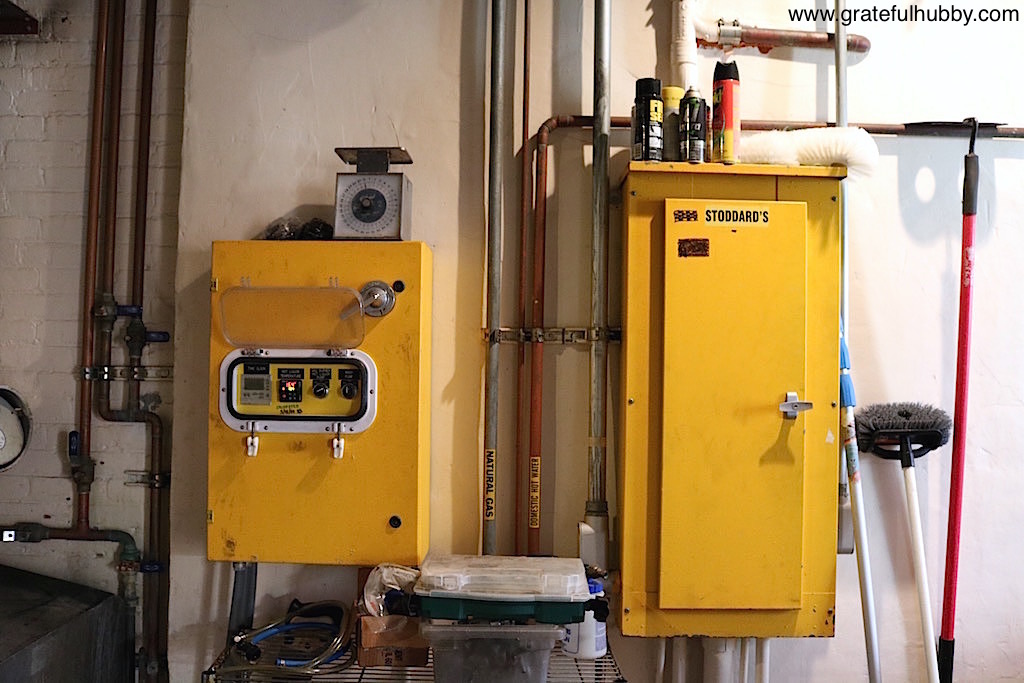 Larry gave a great tour – energetic, articulate and informative.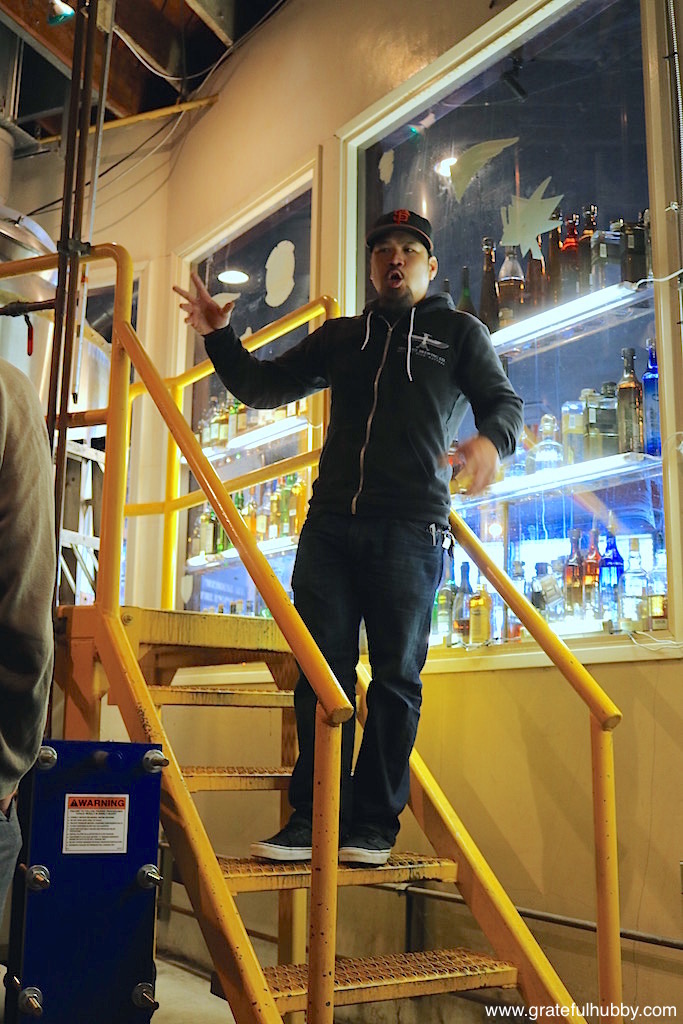 Kettle.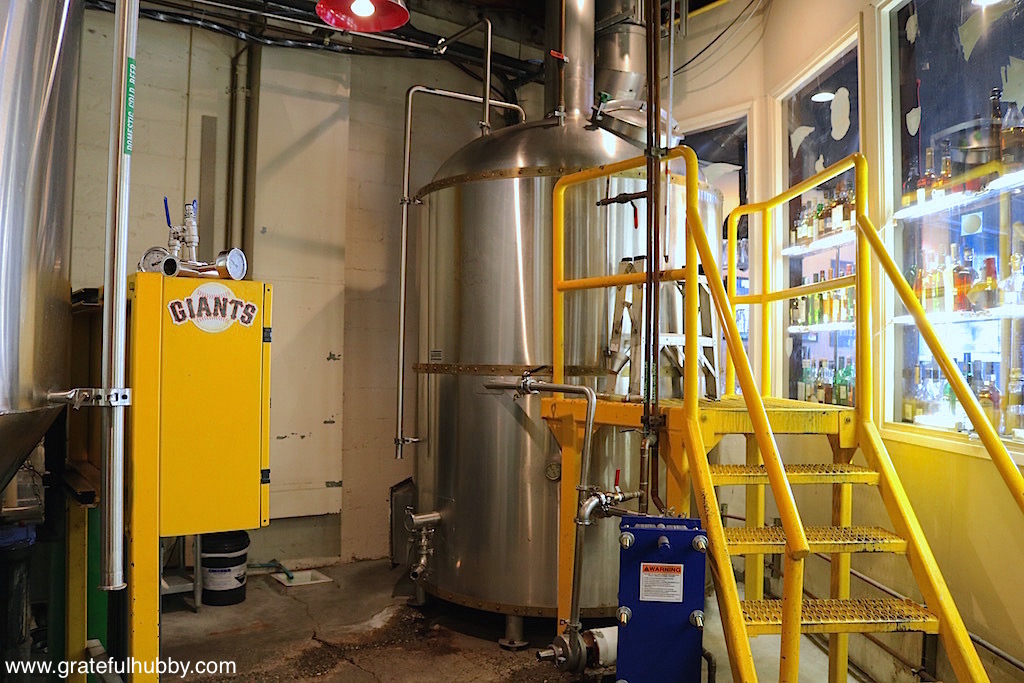 Fermentation tanks.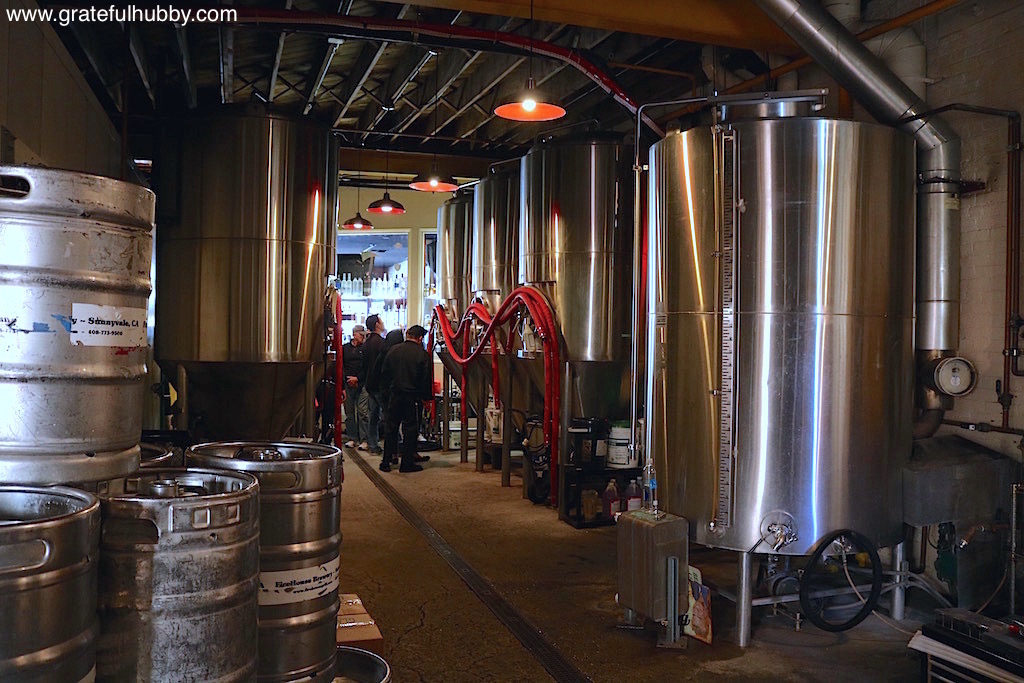 Bright tank.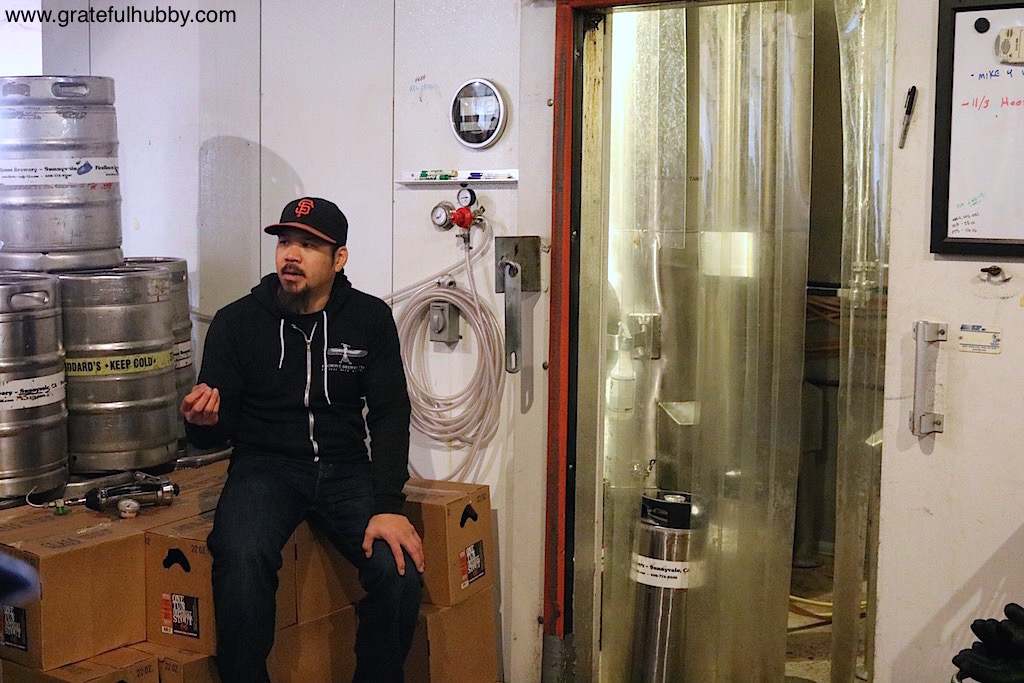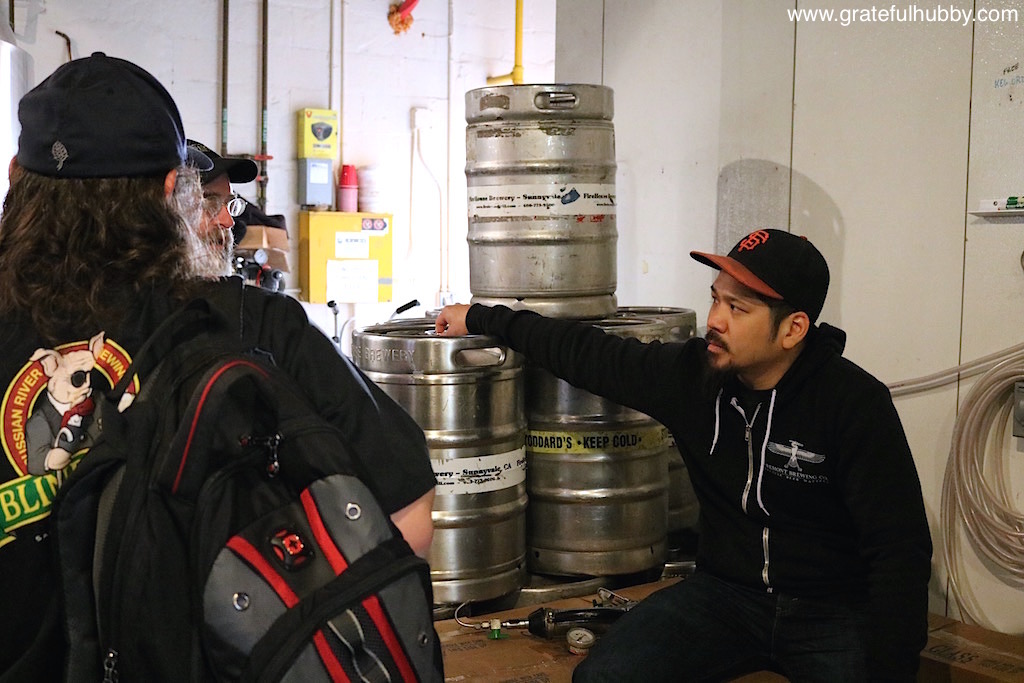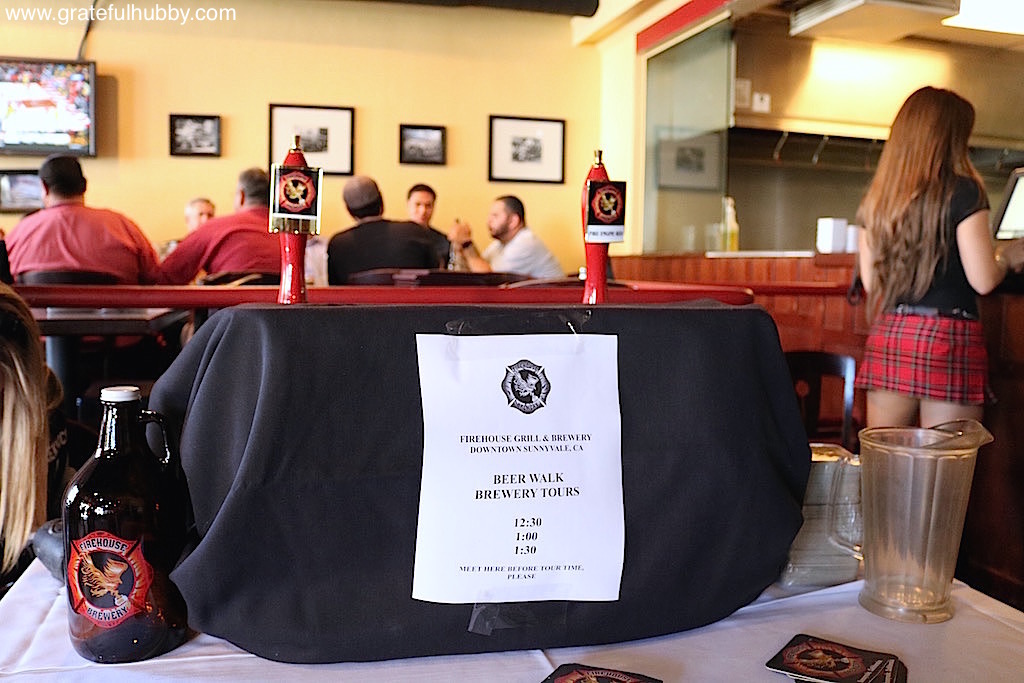 The family with Hermitage Brewing's Nicole Marquez.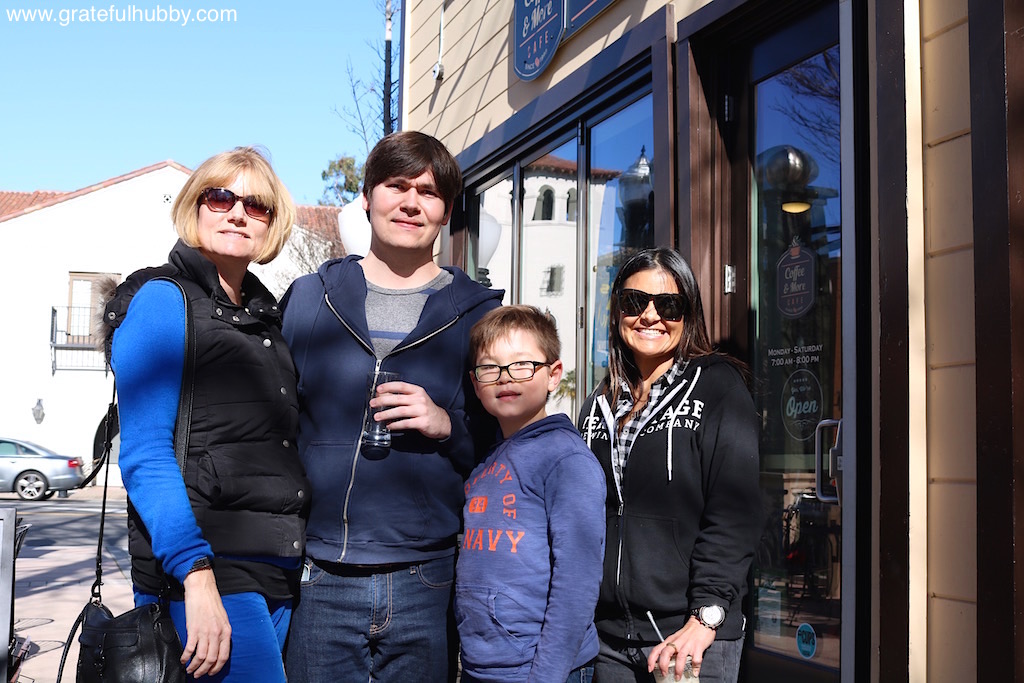 Faultline Brewing's Everett on the left.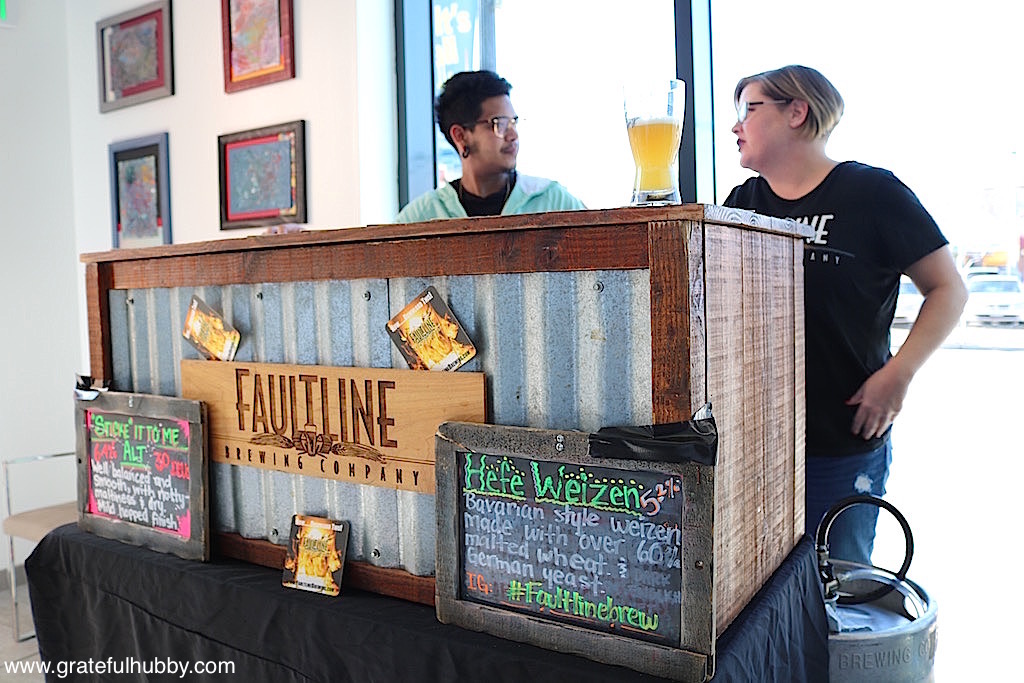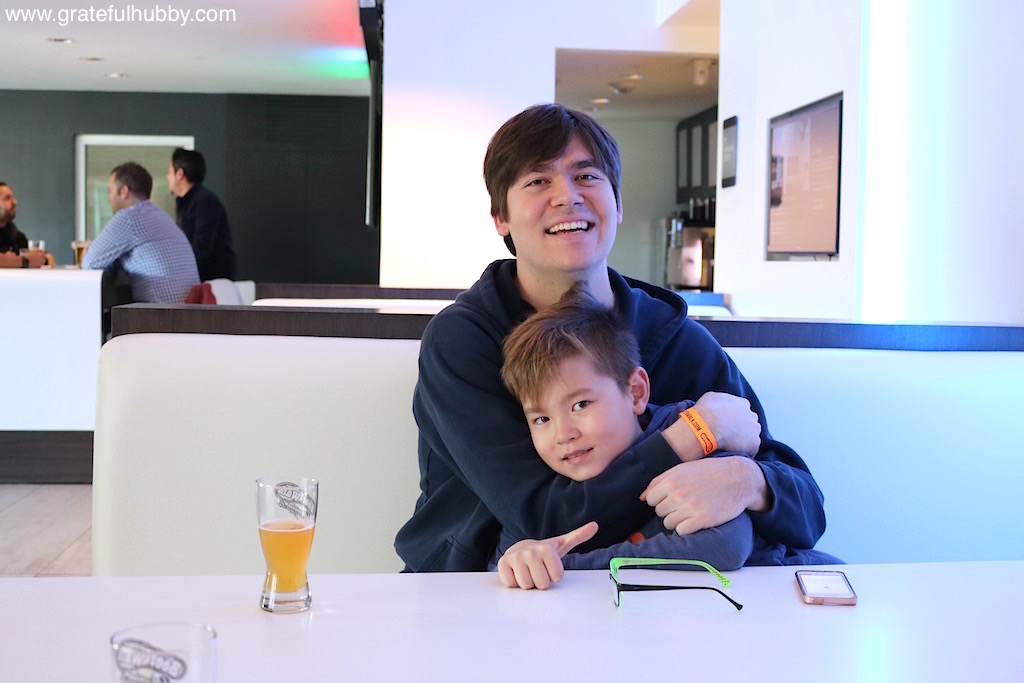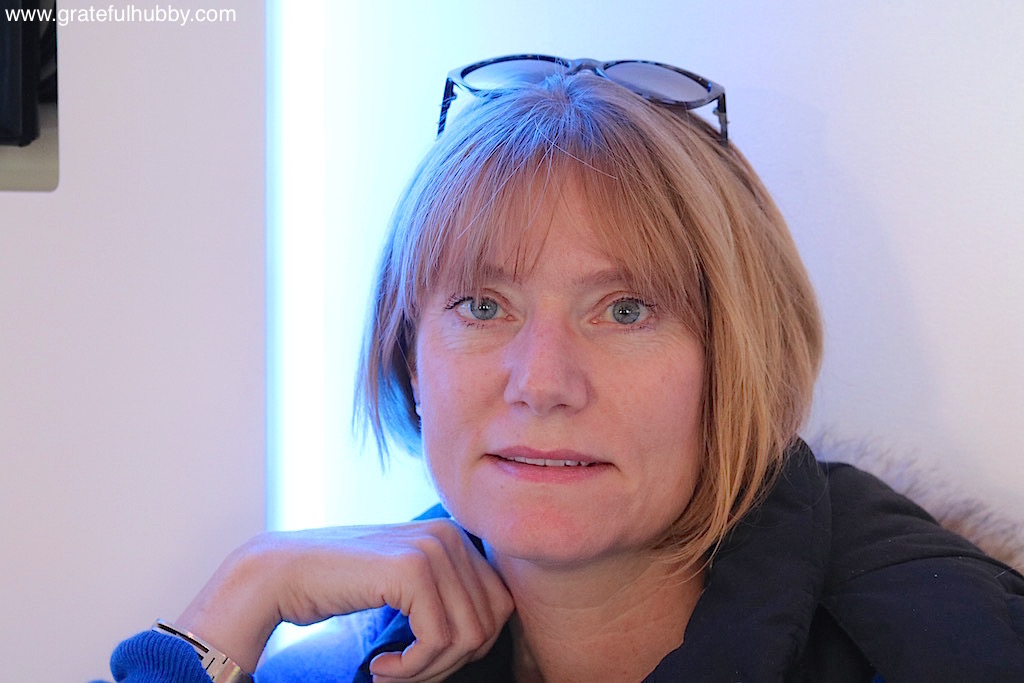 Very tasty Simcoe Single Hop IPA from Hermitage Brewing.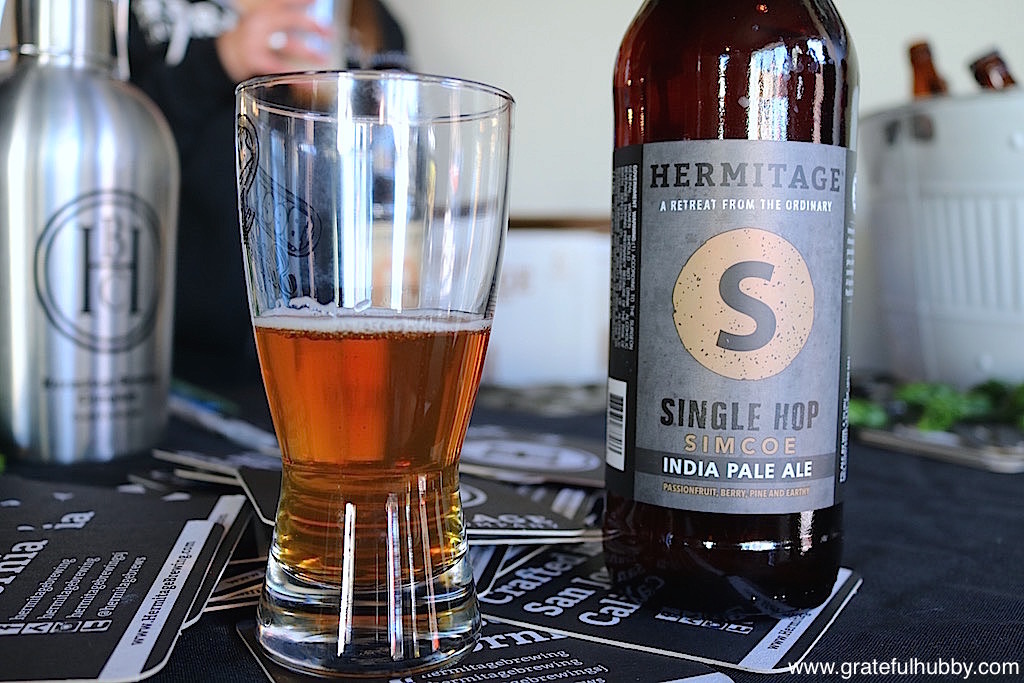 Sierra Nevada Brewing's Ryan Brown pouring Northern Hemisphere Harvest Wet Hop IPA.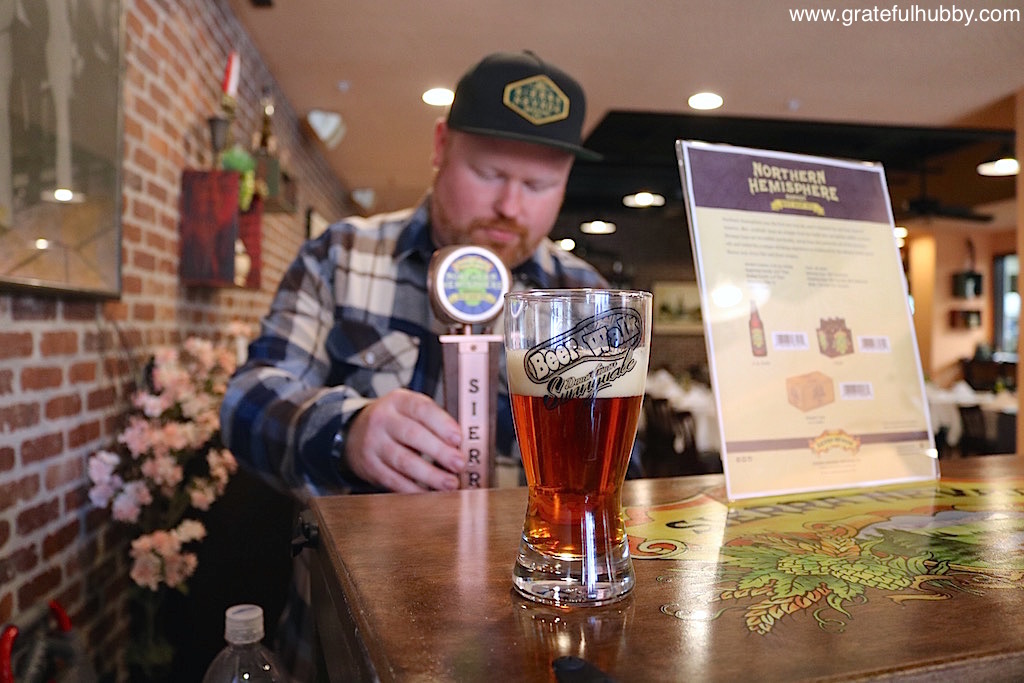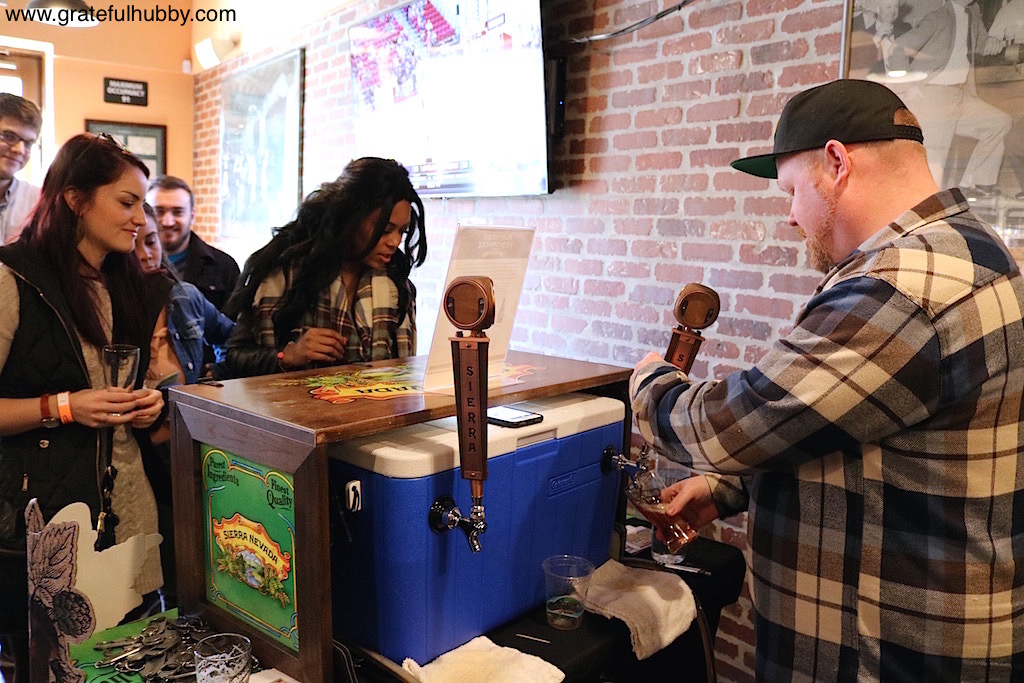 Larry pouring Firehouse Grill & Brewery IPA and Red Ale.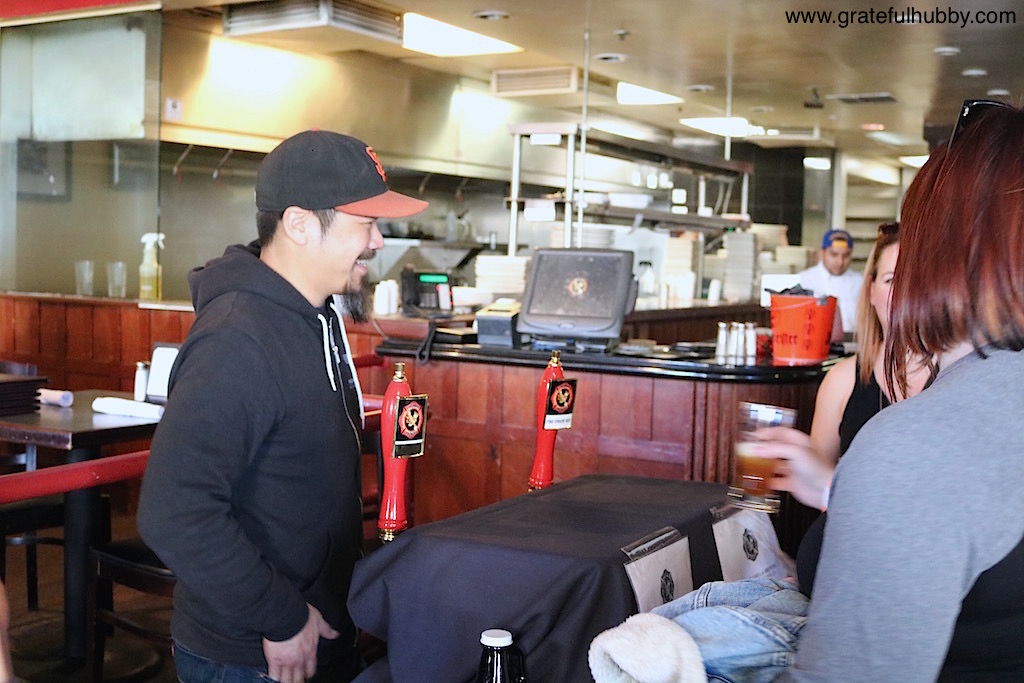 Corey of Firestone Walker Brewing pouring Easy Jack Session IPA and Luponic Distortion 004.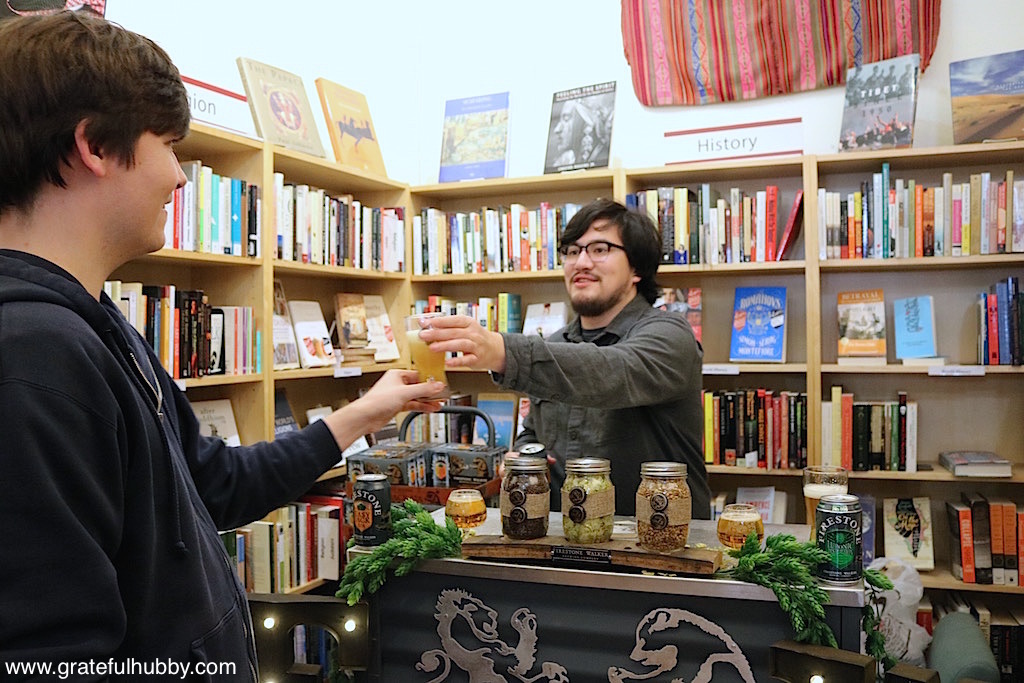 Golden State Brewery's Brent Ostrander pouring I-5PA (Northeastern Style IPA) and Heritage Honey Ale.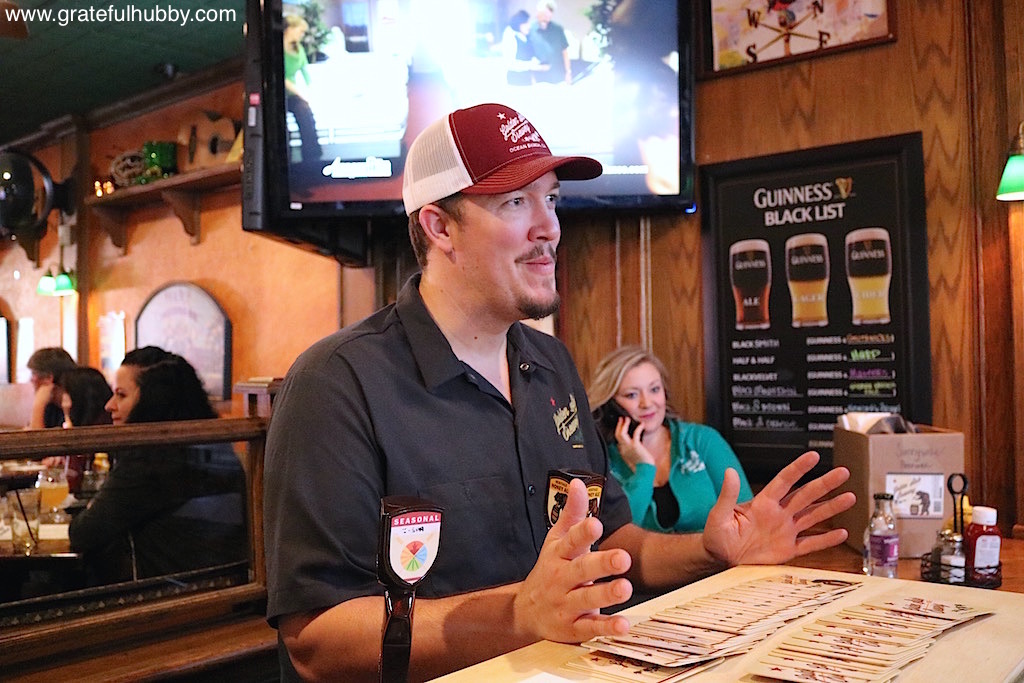 Fibbar MaGees' Liam and Irene.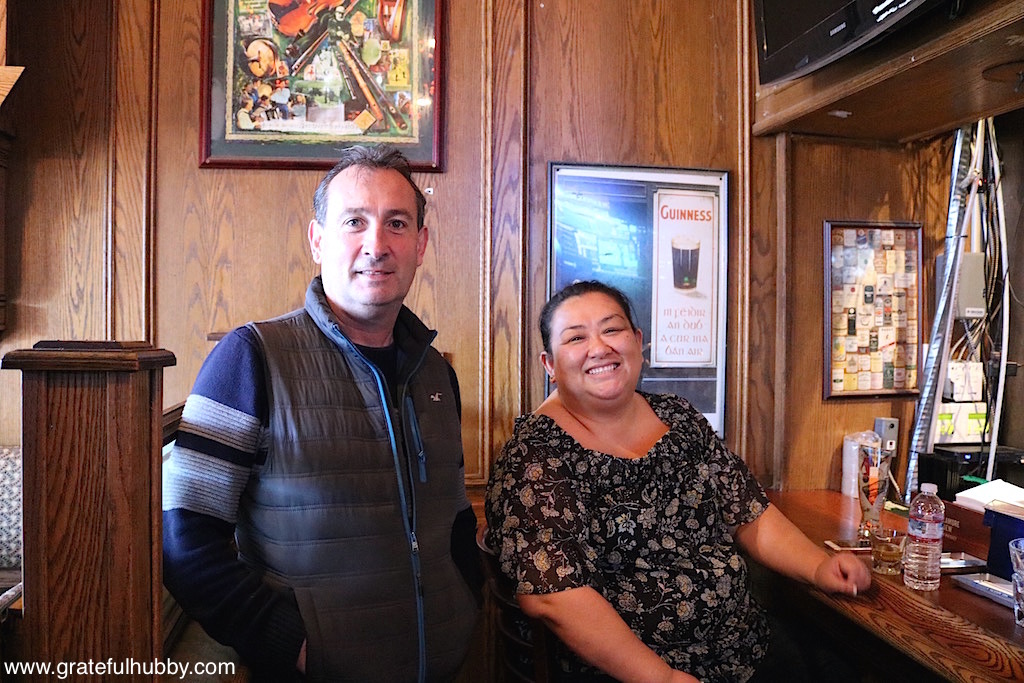 Umunhum Brewing's Jeff and Christian.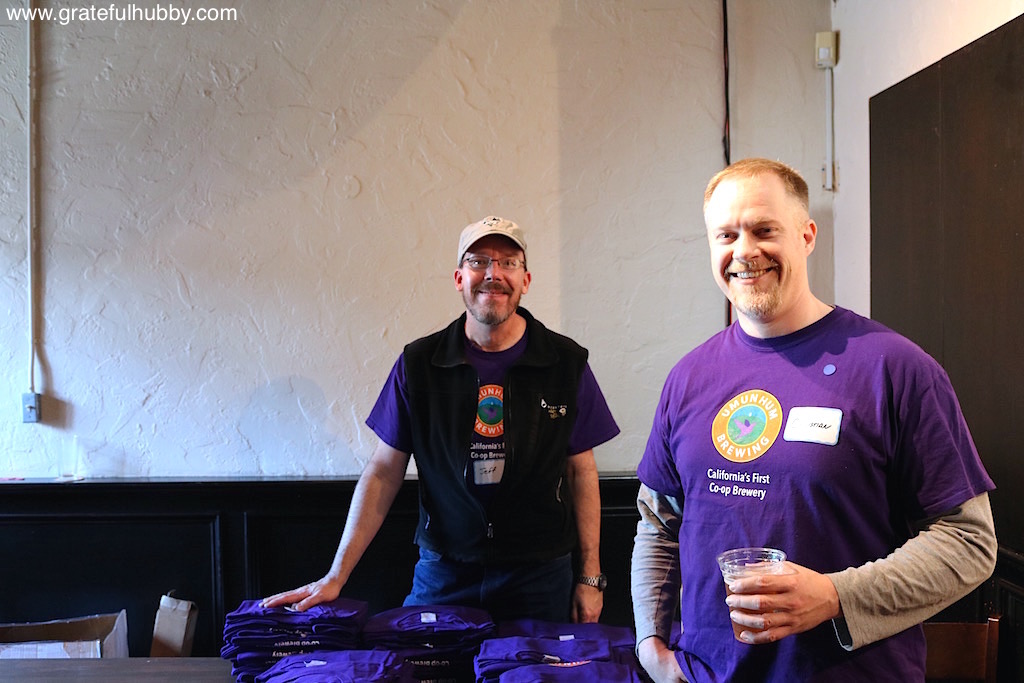 Santa Clara Valley Brewing's Adam Nanni.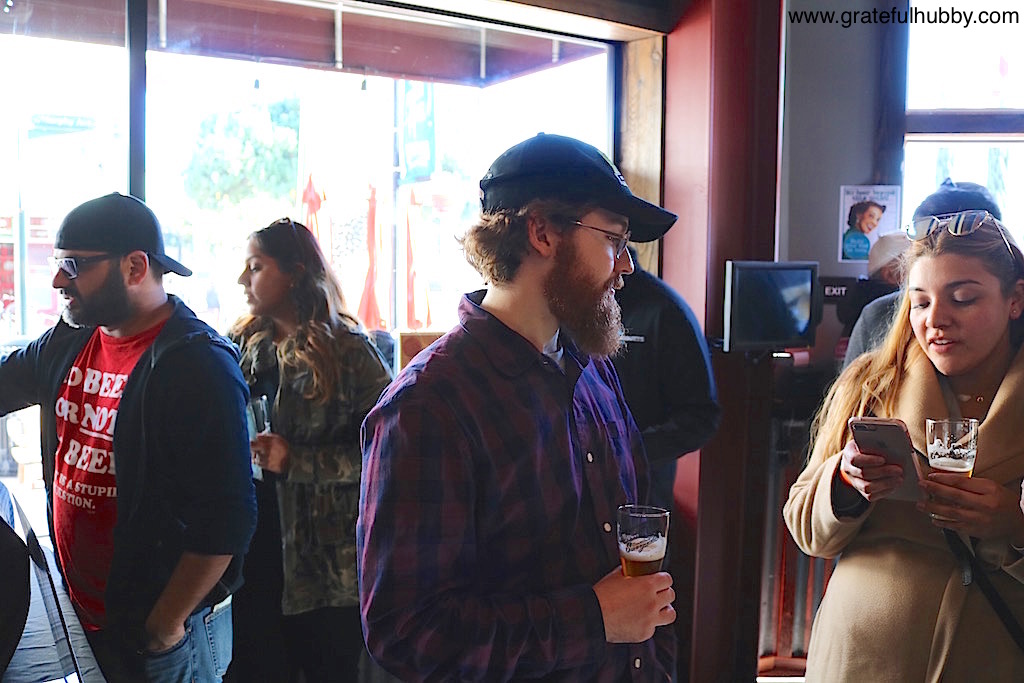 Beer enthusiasts Joe and Gen.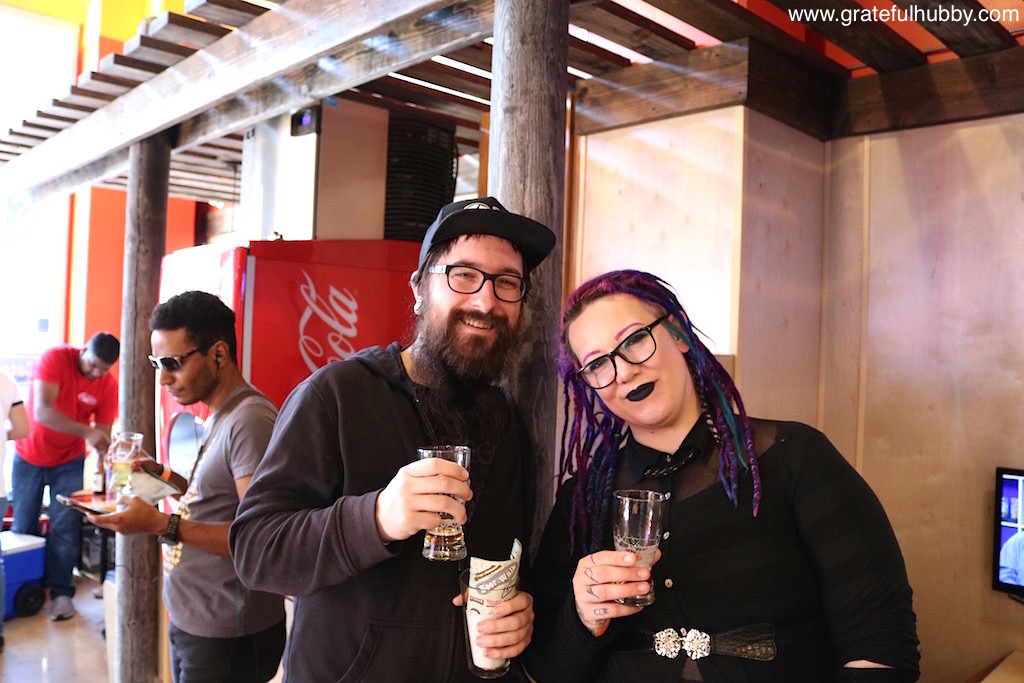 Lagunitas Brewing Brown Sugga' (American Strong Ale) and 12th of Never (American Pale Ale).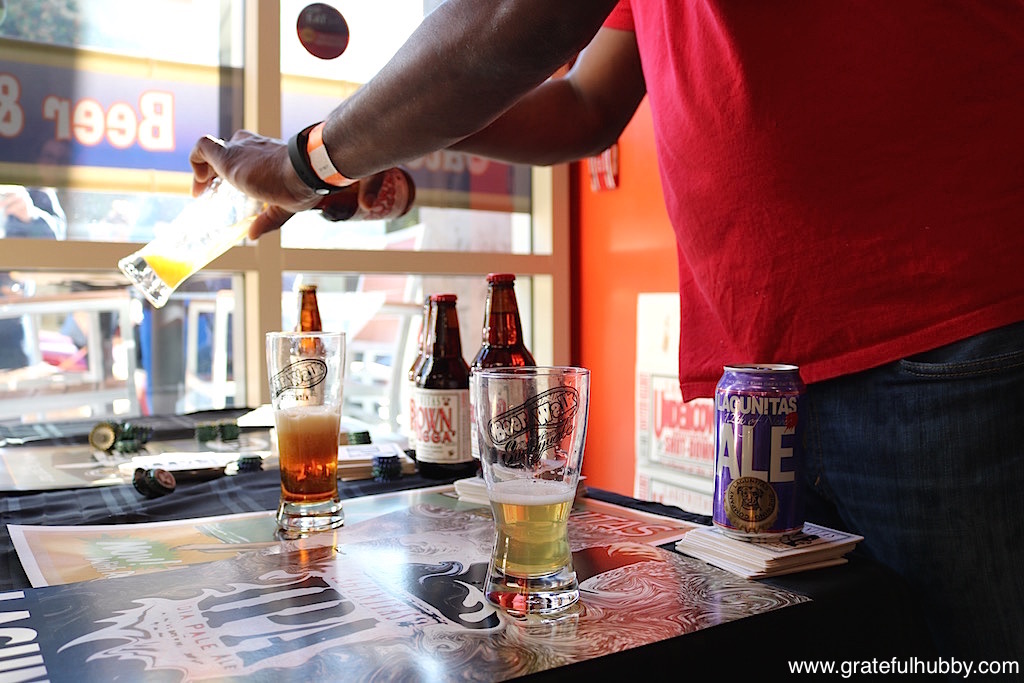 Ryan Bridge of Strike Brewing. Major kudos to him for his excellent Stand Up Triple IPA, which was recently released in limited quantities on tap and in bottles at their brewery.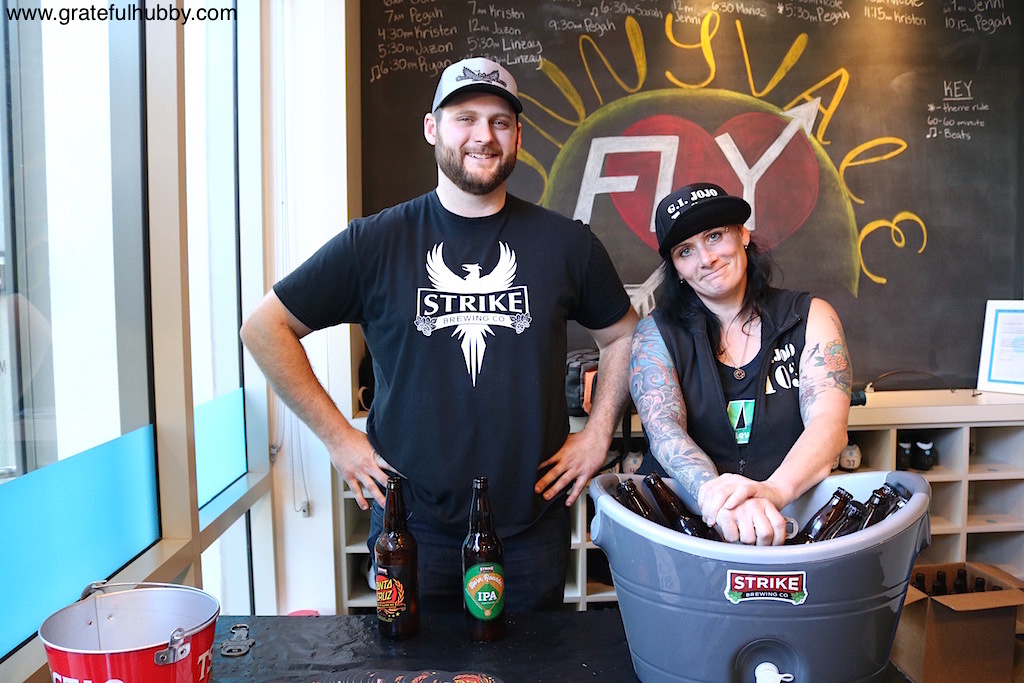 Beerwalk's Jordan Trigg.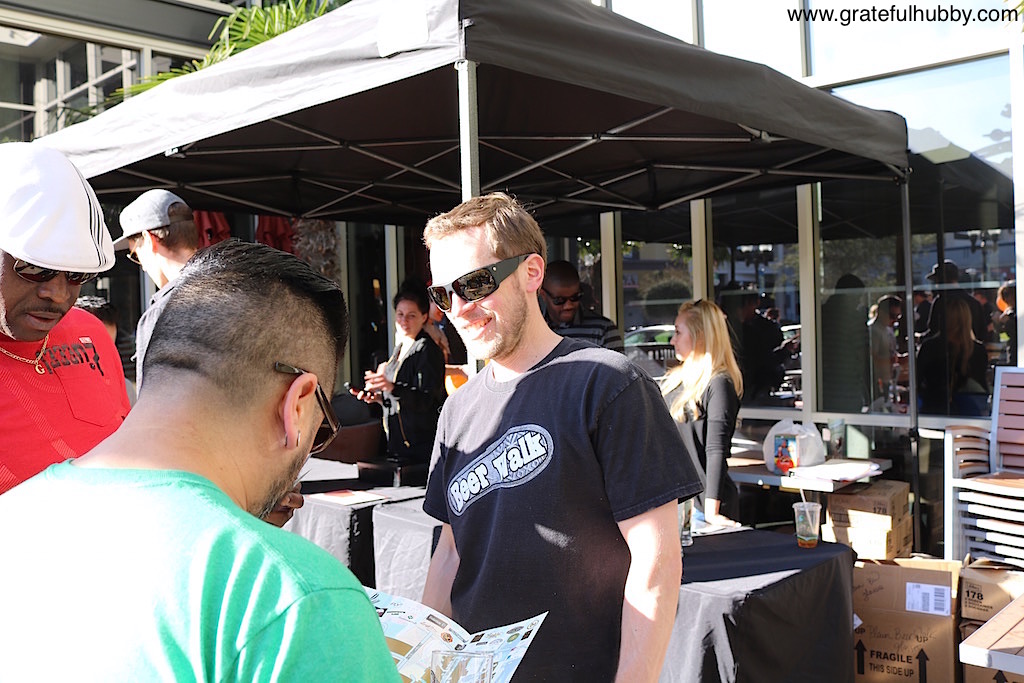 Beerwalk's Jordan and Cindy.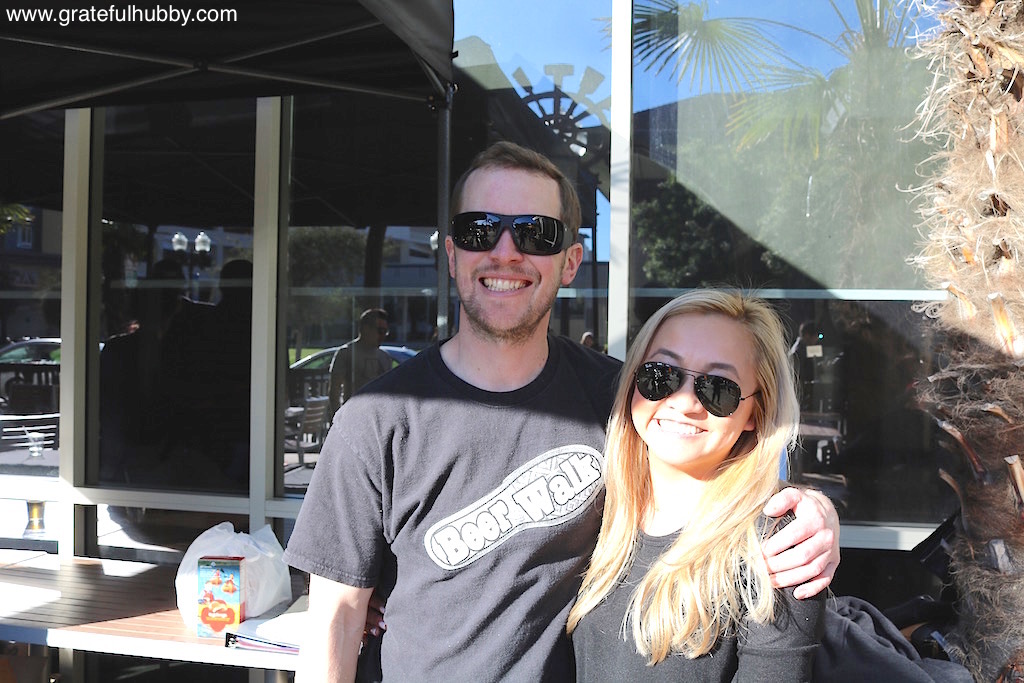 Had a great time as always. We were struck by the growth of the downtown Sunnyvale area, as it's been some time since we last visited. We'll definitely be back on a more regular basis.
The next Beerwalk is already scheduled to take place – also for the first time – in downtown San Jose. It's set for Wednesday, April 5 at 6pm, and early birds can purchase tickets as usual on The Beerwalk website.
Can't wait for it.
Cheers! Prost! Gunbae!
~Andy