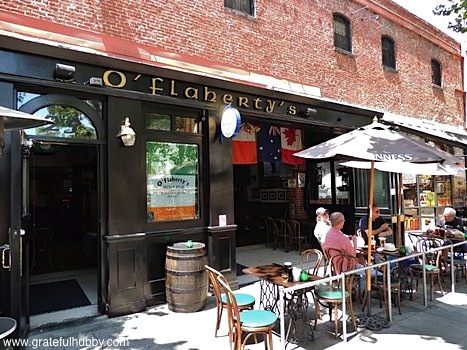 A number of beercentric establishments are participating in a flood relief fundraising effort Sunday, March 5 from 12pm-9pm, including Britannia Arms (South San Jose on Almaden Expy.), Britannia Arms (The Brit, downtown San Jose), The Farmers Union, Henry's World Famous Hi-Life, Ludwig's German Table, O'Flaherty's Irish Pub, San Pedro Square Market Bar and Garage Bar and Market Beer Company.
From the Facebook event page hosted by the non-profit San Jose Downtown Association:
"When the community needs, these restaurants respond. Like many last month, restaurateurs and the Sharks Foundation watched helplessly as Coyote Creek flood waters inundated the San Jose homes of neighbors and friends.
"Now, they've joined together to help. Visit any of these restaurants between noon and 9 p.m. Sunday, March 5 and 25 percent of the bill will go to flood recovery. Eat well. Give well."
Below is the full list of participating locations:
Blush Ice Bar
Britannia Arms South San Jose (Almaden)
Britannia Arms Downtown San Jose (The Brit)
Da Kine Island Grill
El Guapo's Campbell
Fairmont San Jose's Lobby Lounge
Fountain Restaurant in the Fairmont.
The Farmers Union
Habana Cuba Restaurant
Henry's World Famous Hi-LIfe
Hom Korean Kitchen
Konjoe Burger Bar
Konjoe Tei
Ludwig's German Table
Mezcal Restaurant
O'Flaherty's Irish Pub
Olla Cocina
Origins Juicery
Pizza Bocca Lupo San Pedro Square Market
San Pedro Square Market Bar
San Pedro Square Market Beer Company
San Pedro Square Garage Bar
Toasted, Craft Sandwiches – SoFA Market
Treatbot
Vino Vino
Veros Coffee in the SoFA Market
The Sharks Foundation is sponsoring Family Flood Relief Day.
This event supports The Silicon Valley Community Foundation's San Jose Flood Victims Relief Fund, which helps the American Red Cross Silicon Valley Chapter, Catholic Charities of Santa Clara County, Sacred Heart Community Service and The Salvation Army, Silicon Valley provide flood relief.
Learn more about the fund, giving or volunteering to help victims here: www.siliconvalleycf.org/sjflood