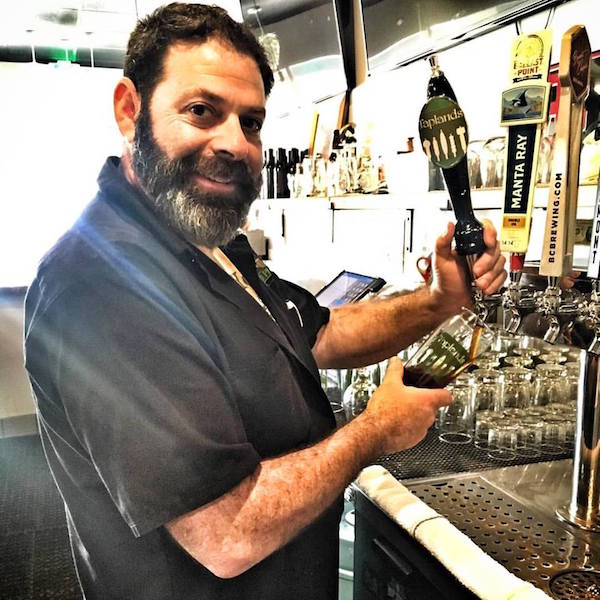 Bona fide craft beer hub Taplands is celebrating its one-year anniversary Saturday, March 18 with live music, raffles, BBQ and beer specials from 12pm-9pm (Taplands will open at 11am).
Five of Taplands' own beers will also be on tap.
My previous Q & A with founder Matt Hartenstein focused on his background and how Taplands came to be. This time around, Matt – who's as great a guy as they come – graciously took the time to share his thoughts about reaching the one-year mark.
Congrats on the 1-year mark! How does it feel to reach this milestone?
It feels great! It's funny – for the first few months we felt like, "It's ONLY been a month, or two months…" Now it's, "Wow, it's been a year already!"
What's been the biggest eye opener?
Definitely the community support. It has been humbling to continually be appreciated and thanked by our customers for being in this location. We have been very lucky.
What's been the greatest accomplishment (highlights, surprises) this past year?
Again, I think it would be the support. We set out to make a "neighborhood" spot. Being part of a community was very important to our plan. To have it in such abundance so quickly has been awesome.
Also, to be recognized within the craft beer community as well. We are often offered special release beers from breweries because they know our customers appreciate it.
Being invited to judge at the Bacon & Beer Classic was also flattering and confirmed to me that we are accepted by the beer community as well.
What can we look forward to in the upcoming year at Taplands?
We are planning to add a Mug Club this year and add more special events like takeovers and Firkin events. And we hope to mix up the food menu a bit more this year, too.
What house beers will you have on tap at the upcoming anniversary celebration?
We are very excited to be offering five Taplands beers at the anniversary event! We will have our:
Johnny Mac Wry Red
Sid's Serrano Ale
Grape Ape IPA
1086 Kolsch
Brothers from Other Mothers – our Imperial Porter Collaboration with our friends at Golden State Brewery
We are also planning some special beers from our favorite and local breweries, as well as beer specials, BBQ, oyster bar, live music, and giveaways. We are planning a blow out!
Anything else to add?
Just a BIG THANK YOU! to the beer community for supporting us. Keep coming, and we'll keep adapting to make you happy!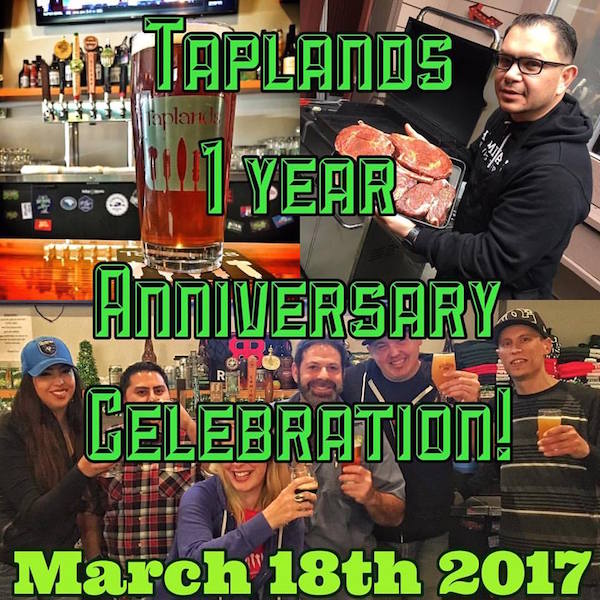 Below are some pics from several month ago.