Simply put, the "Spring Fling" pairing dinner featuring Hitachino out of Japan's Kiuchi Brewery – held last month at Steins Beer Garden & Restaurant – was epic. It was festive, warm and intimate, elevated and delicious… and I could go on, but instead, let's just skip ahead to the photos from the memorable dinner.
Hitachino Nest White Ale (Witbier). Beautiful tablescape.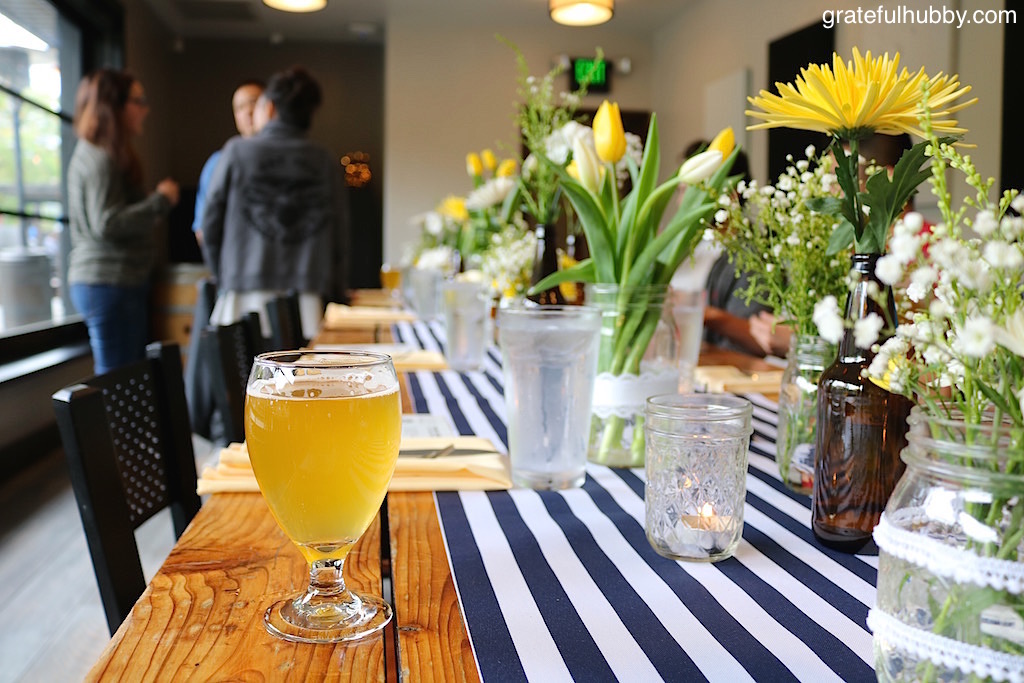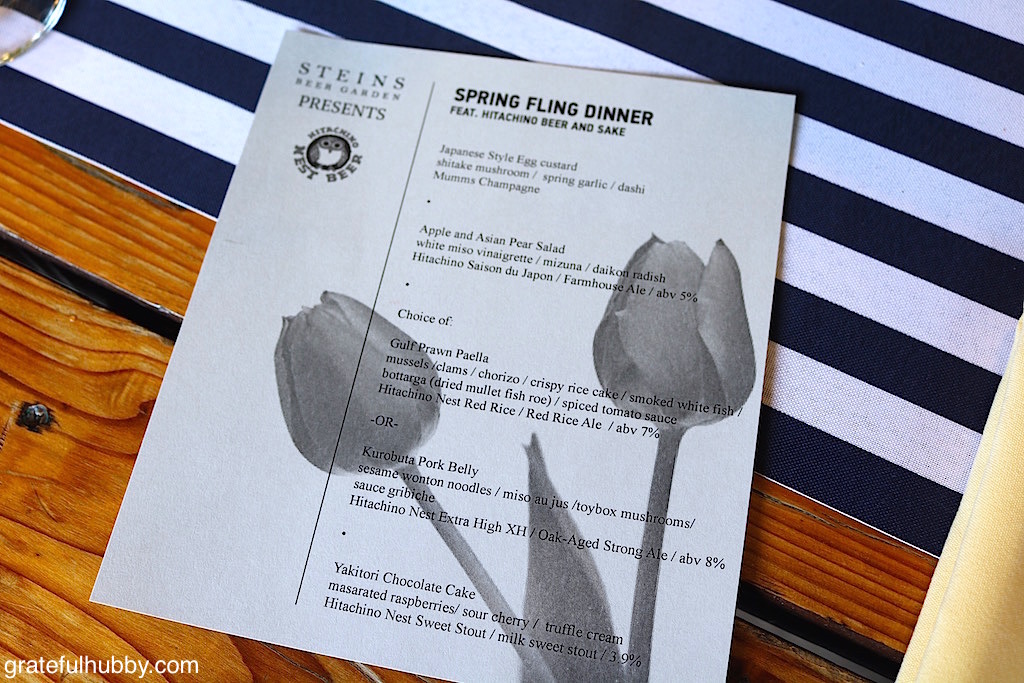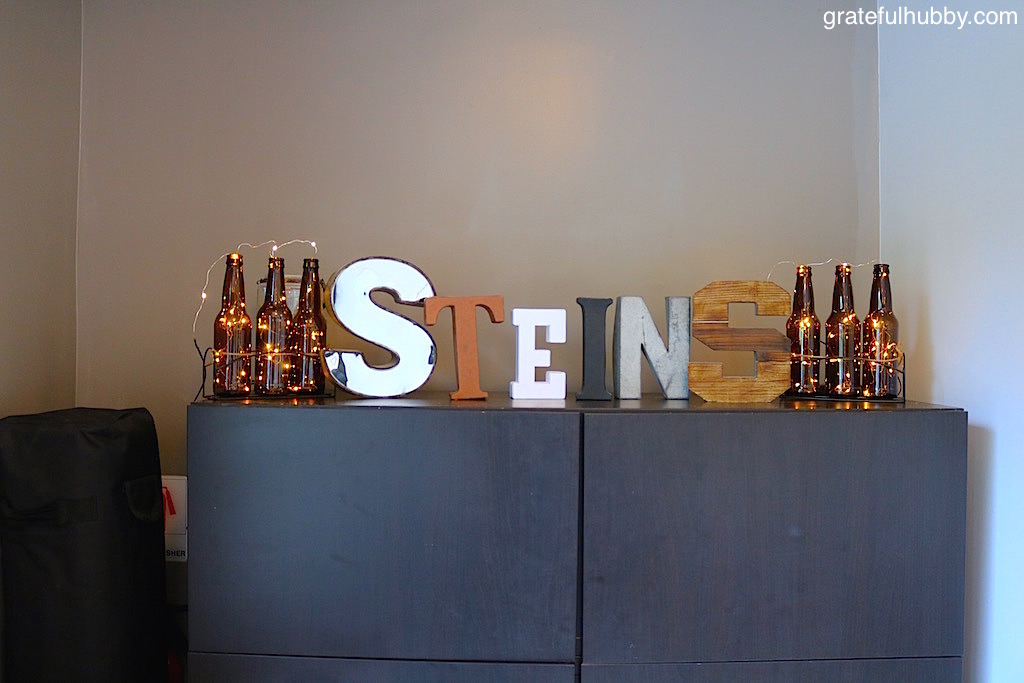 Executive chef Colby Reade introducing the first pairing of the evening.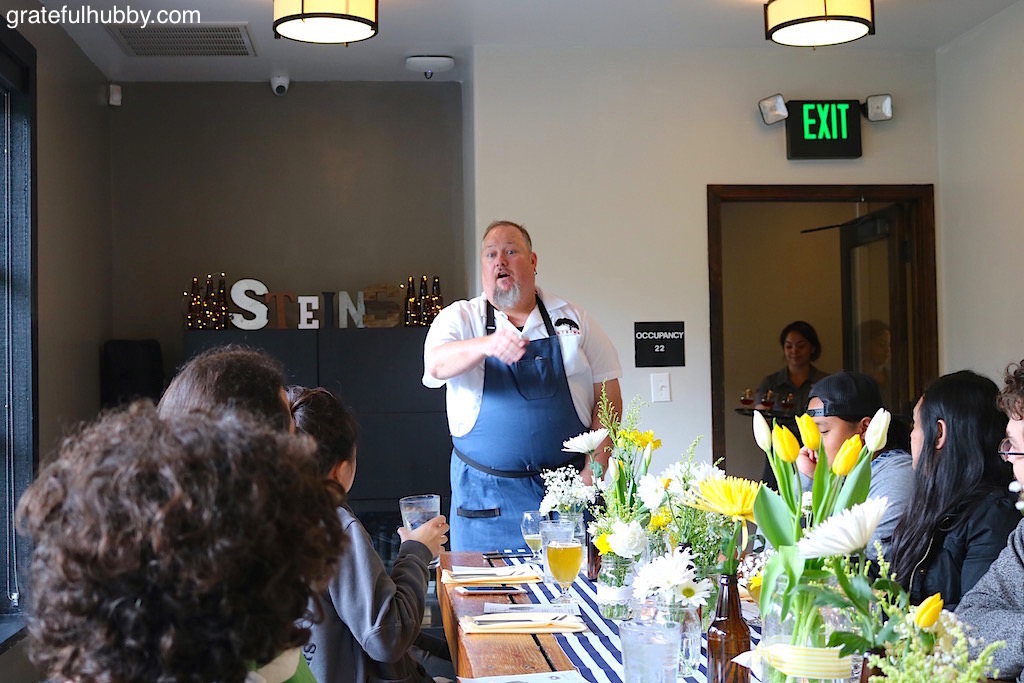 A Queen City-inspired cocktail featuring Kiuchi Brewery's unique Kikusakari Asamurasaki – Red Rice Sake – served with a savory cream puff with creme fraiche, caviar and chai blossom.
Very much enjoyed the sweet and savory combination, and the mini-bursts of salt from the caviar provided an extra pop of flavor and texture.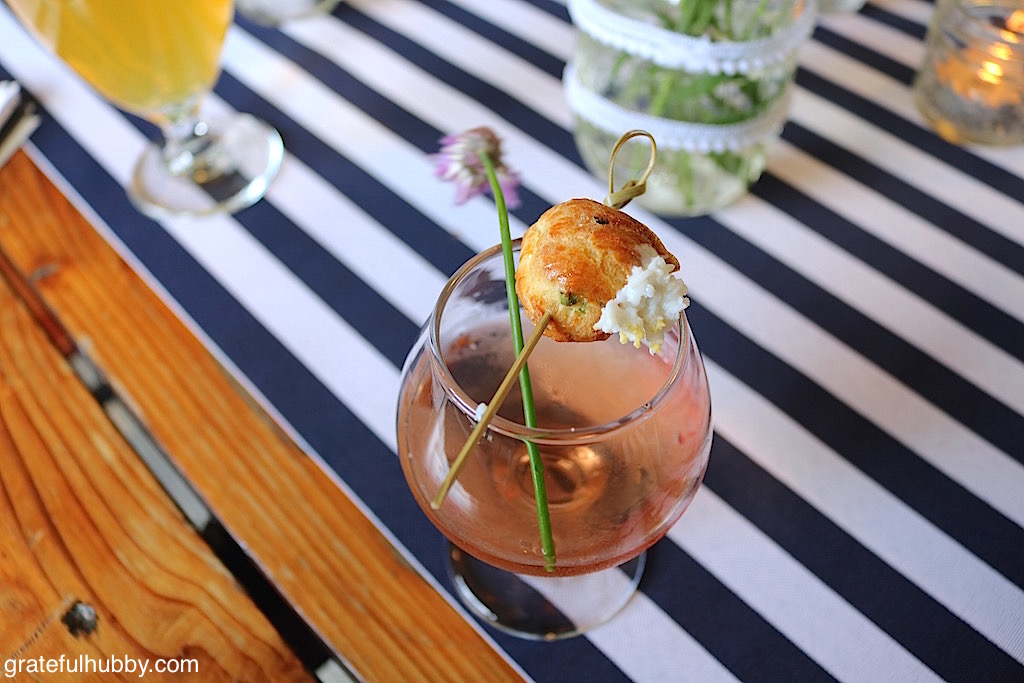 Bar manager Ryan Hummel detailing the delicious cocktail – whiskey, lemon juice, amaro and grapefruit liqueur.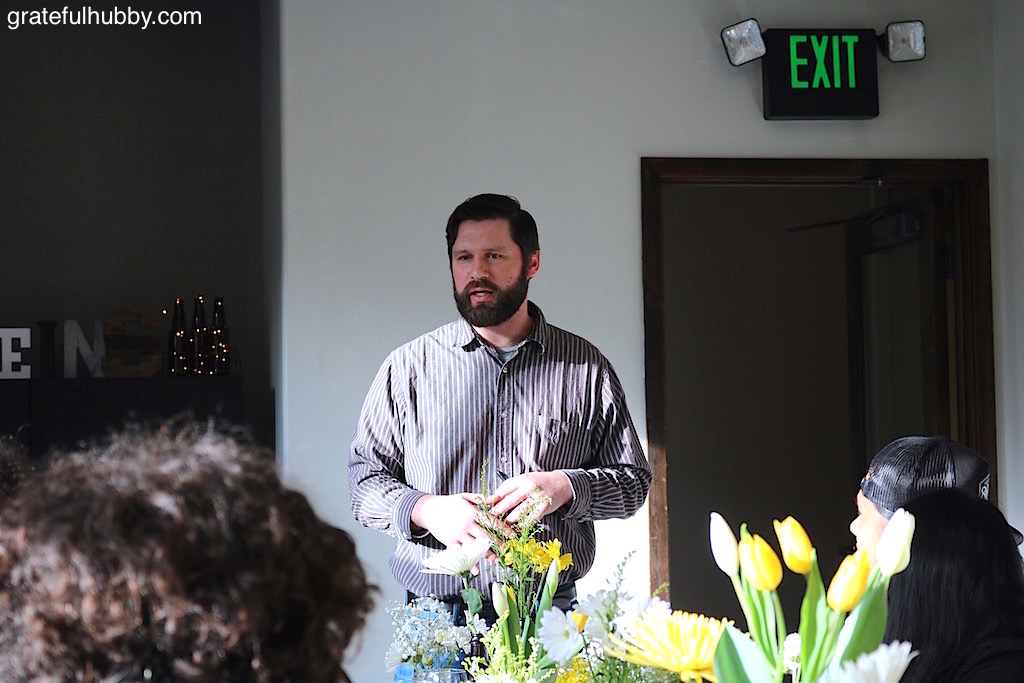 Second course: Mumm Napa Brut Prestige (Sparkling Wine) paired with Japanese Style Egg Custard with shiitake mushrooms, spring garlic and dashi.
In addition to the tasty flavors, the textures stood out with this pairing. The bubbly mouthfeel of the sparkling wine helped balance the creamy custard and mushrooms.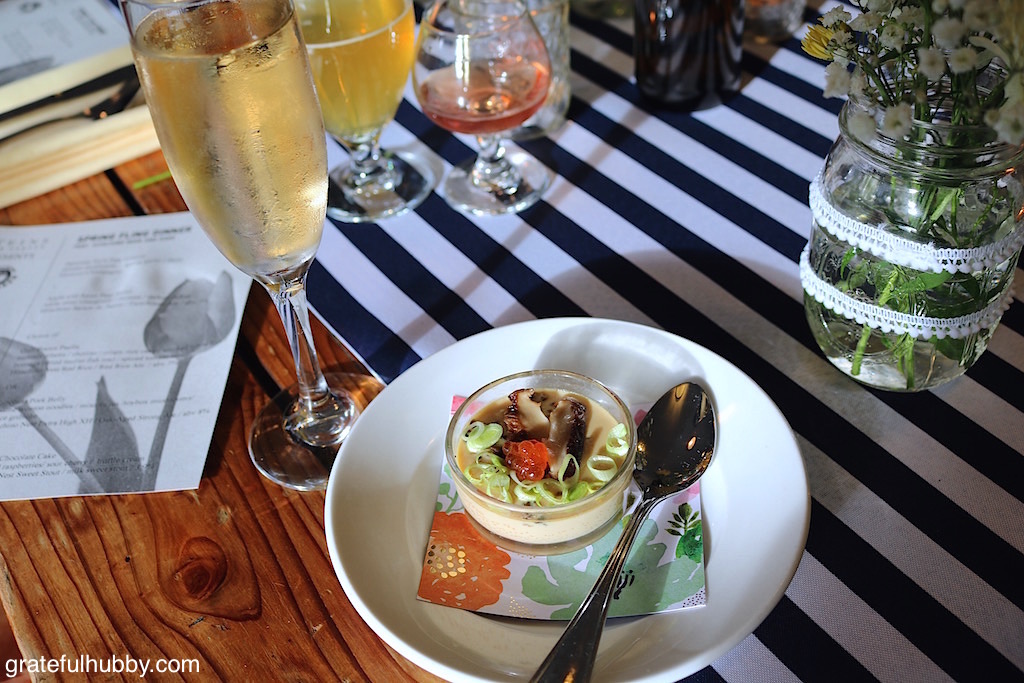 We then got to try the Red Rice Sake from the earlier cocktail by itself. Fruit and herbal aroma and flavor notes stood out.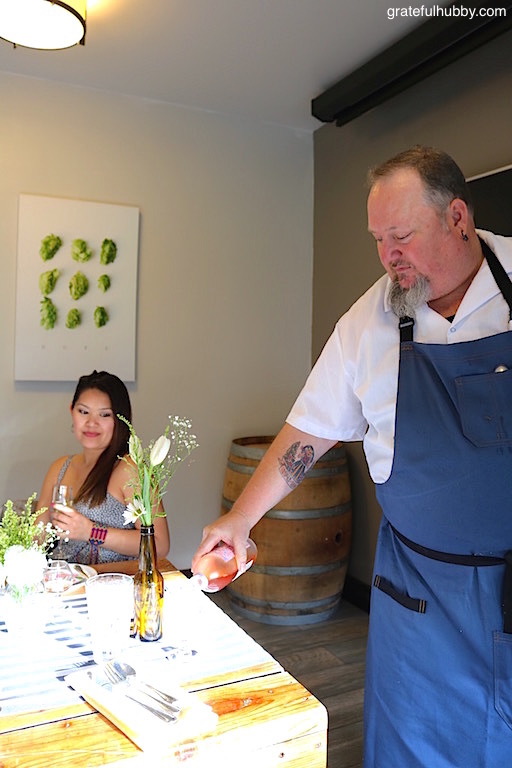 Third course: Hitachino Nest Saison Du Japon paired with Apple and Asian Pear Salad with white miso vinaigrette, mizuna and daikon radish.
The lightly sweet yet tart and citrusy Saison Du Japon matched well with the fruits and vegetables from the dish, as well as with the acidity from the delicious and abundant dressing.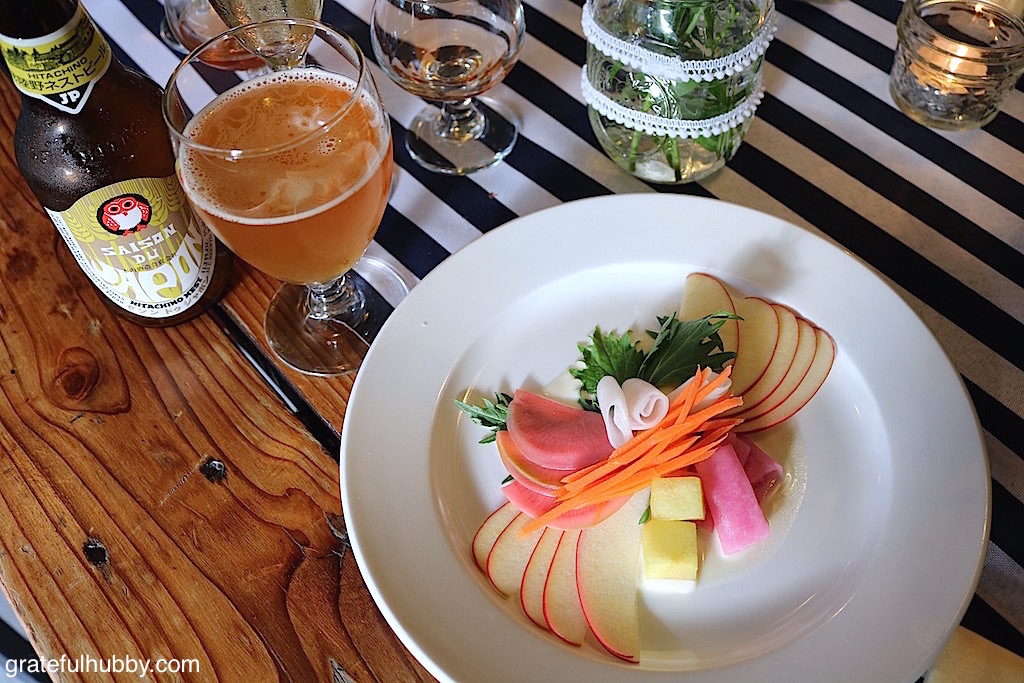 Manager Lynna Nguyen checking in with guests Chris and Van.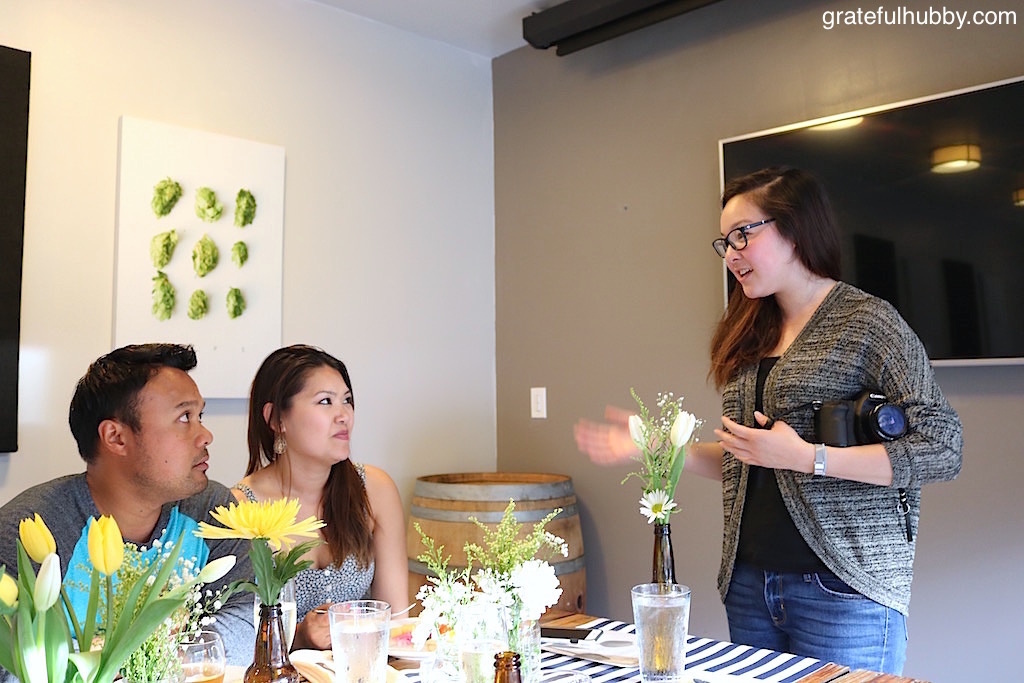 A surprise pour of Kiuchi No Shizuku, a unique whiskey-like spirit distilled from Hitachino Nest White Ale. Fine and clean tasting.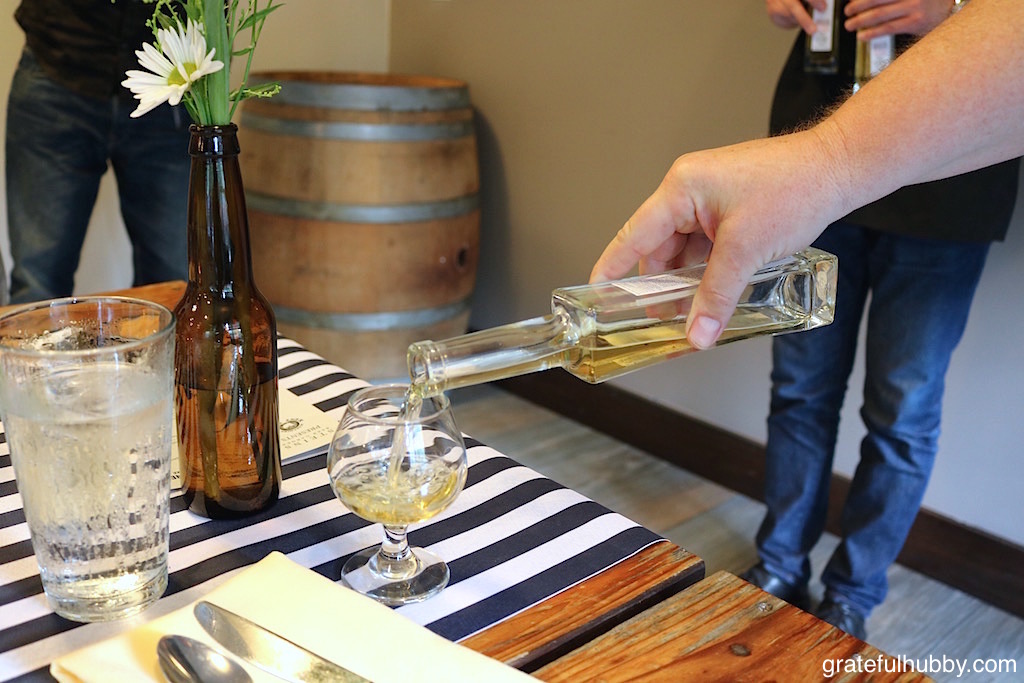 Cheers with Chris and Van. It was great meeting them – couldn't have asked for better tablemates.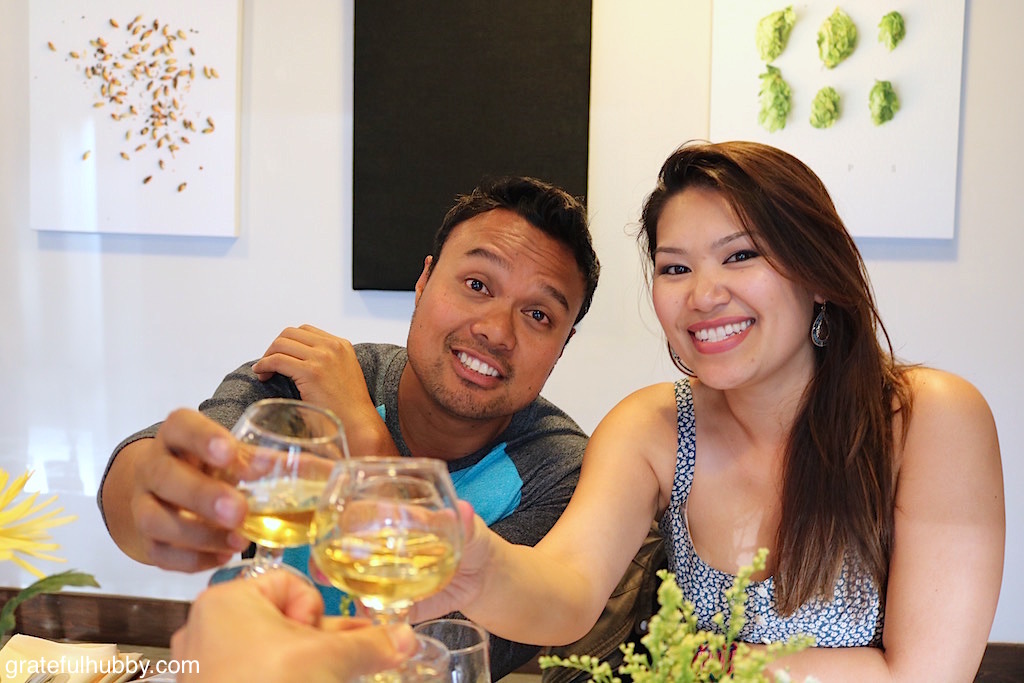 Before the fourth course, chef Reade brought out the service and culinary teams behind the pairing dinner.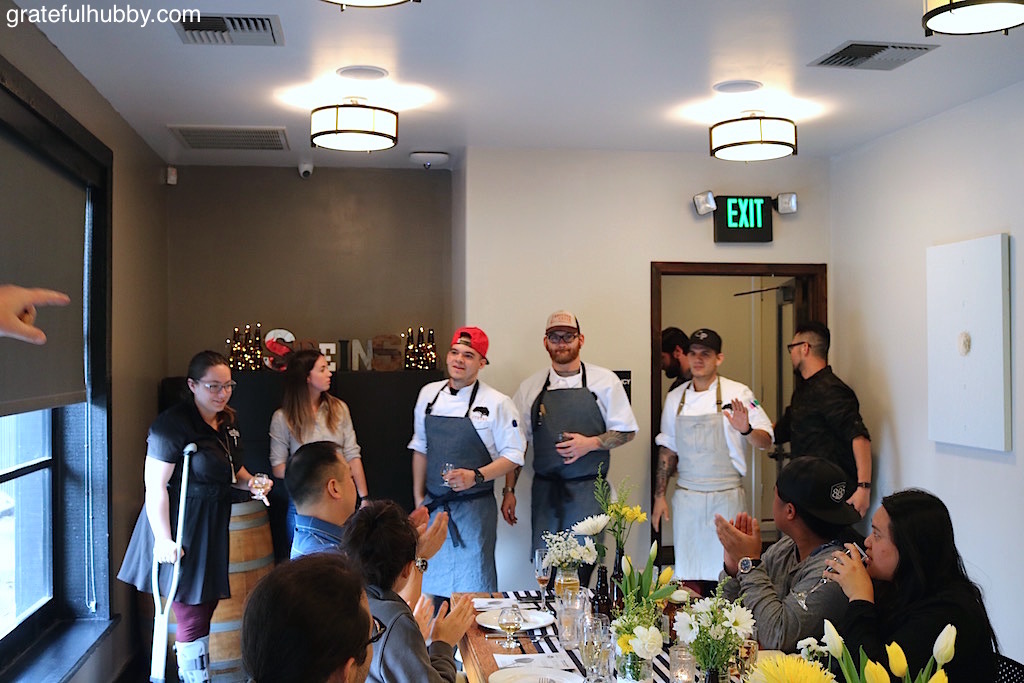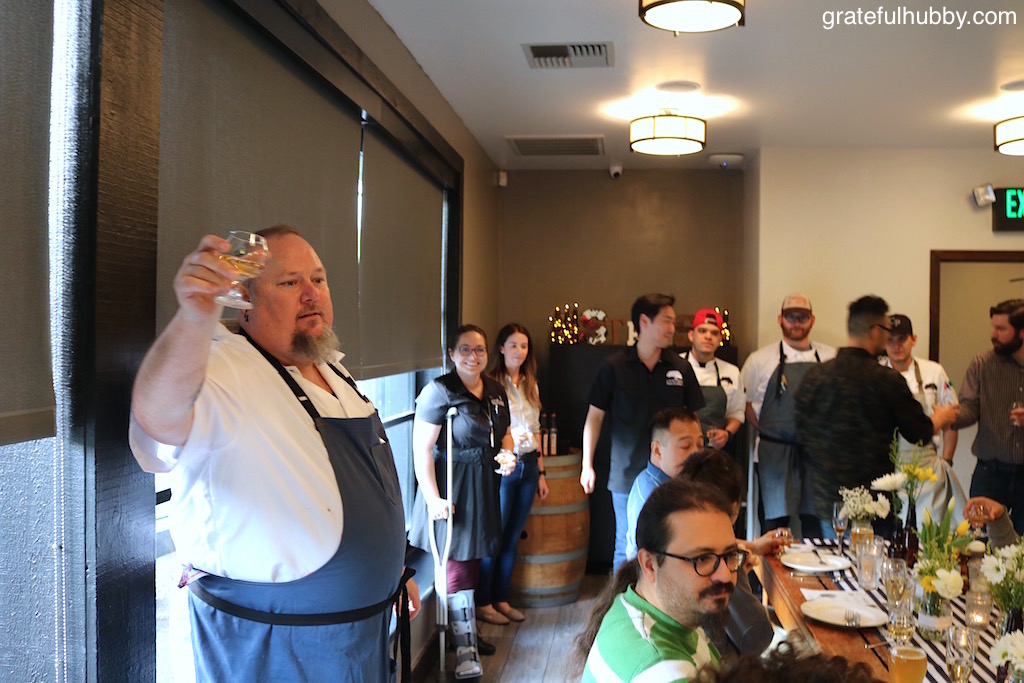 He expressed great appreciation for the teams, including among others manager Rachel Rohrenbach, chefs (and brothers) Paco and Cheke Guzman, Ryan and manager Toby Yi.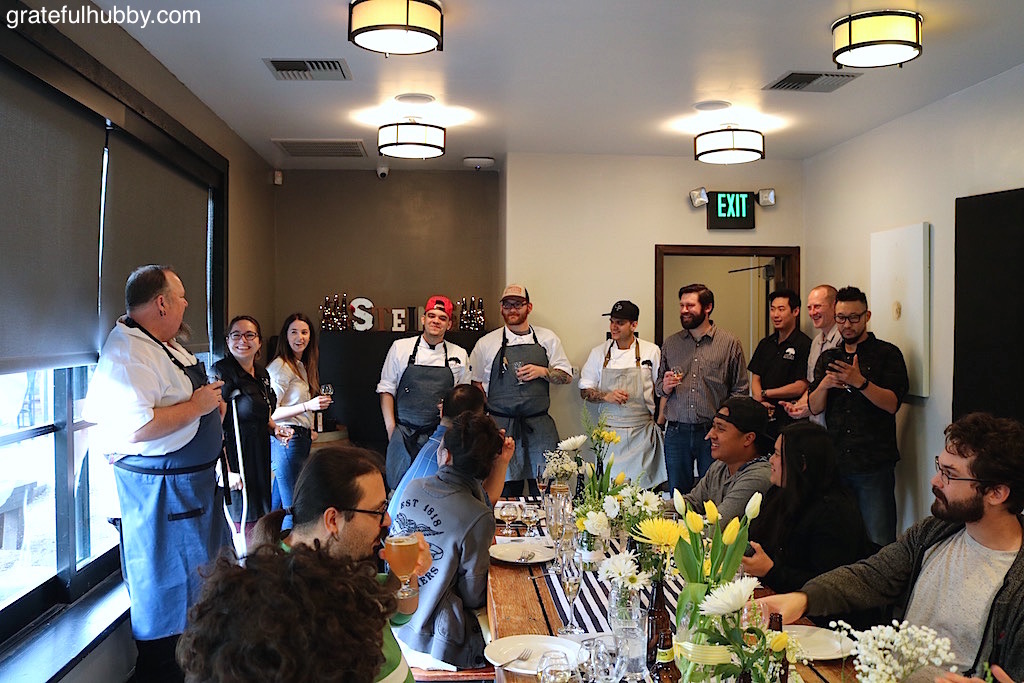 Hitachino Nest Extra High XH (Oak-Aged Strong Ale).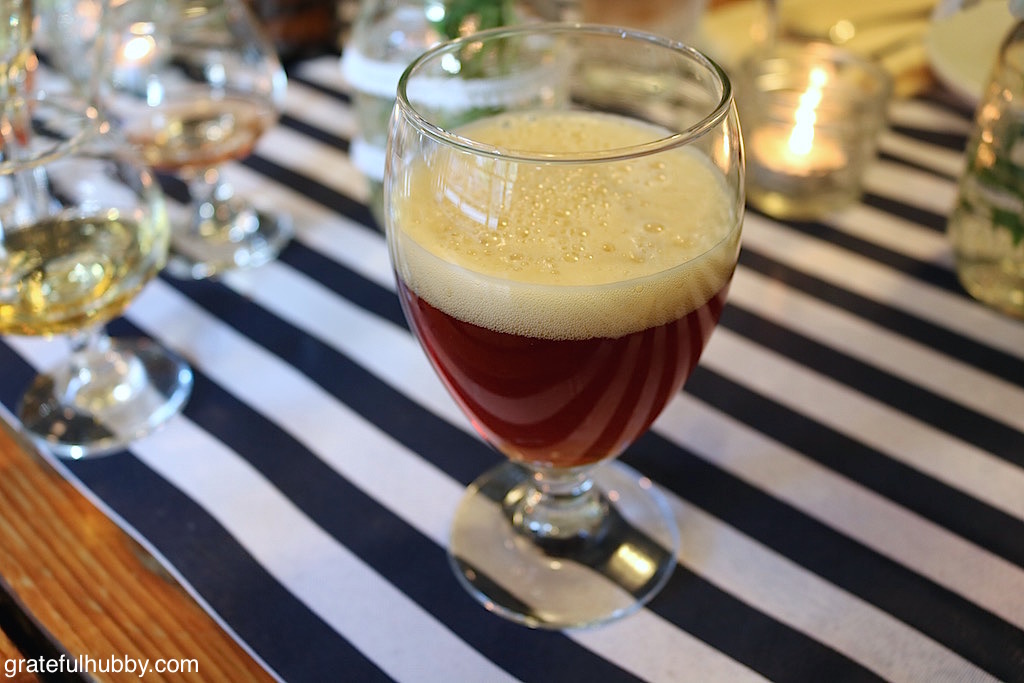 Ryan imparting knowledge about both the Hitachino Nest Red Rice and Hitachino Nest Extra High XH ales.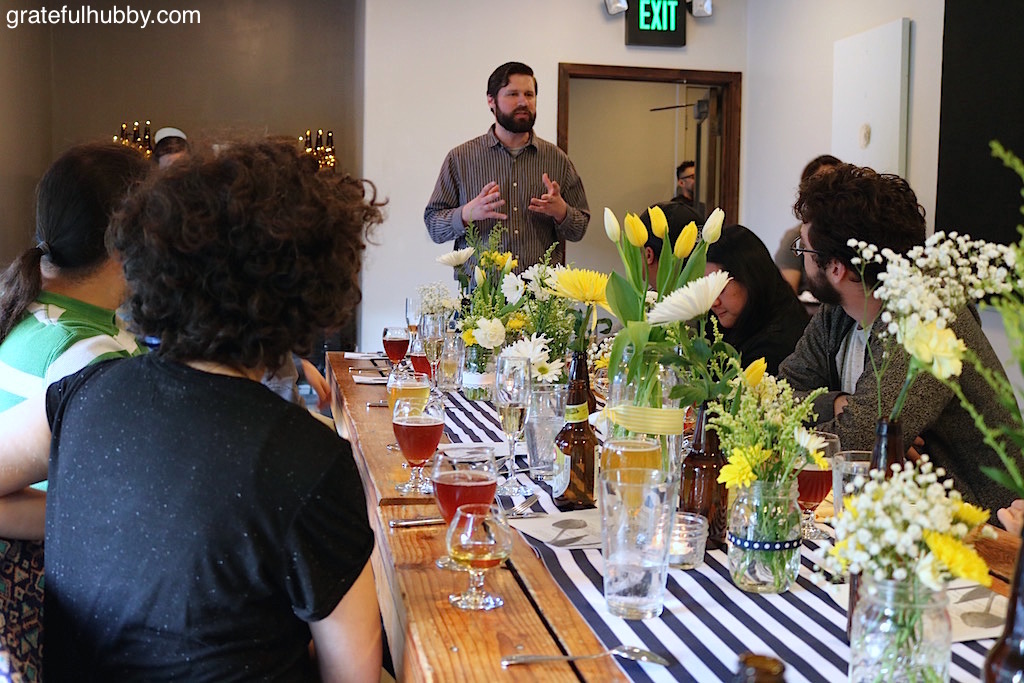 Kurobuta Pork Belly with sesame wonton noodles, miso au jus, toybox mushrooms and sauce gribiche.
The malty heft from the Extra High XH was in sync with the pork belly while the carbonation and the beer's dark fruit profile cut nicely through the protein's richness. I enjoyed the sauce right down to the last drop.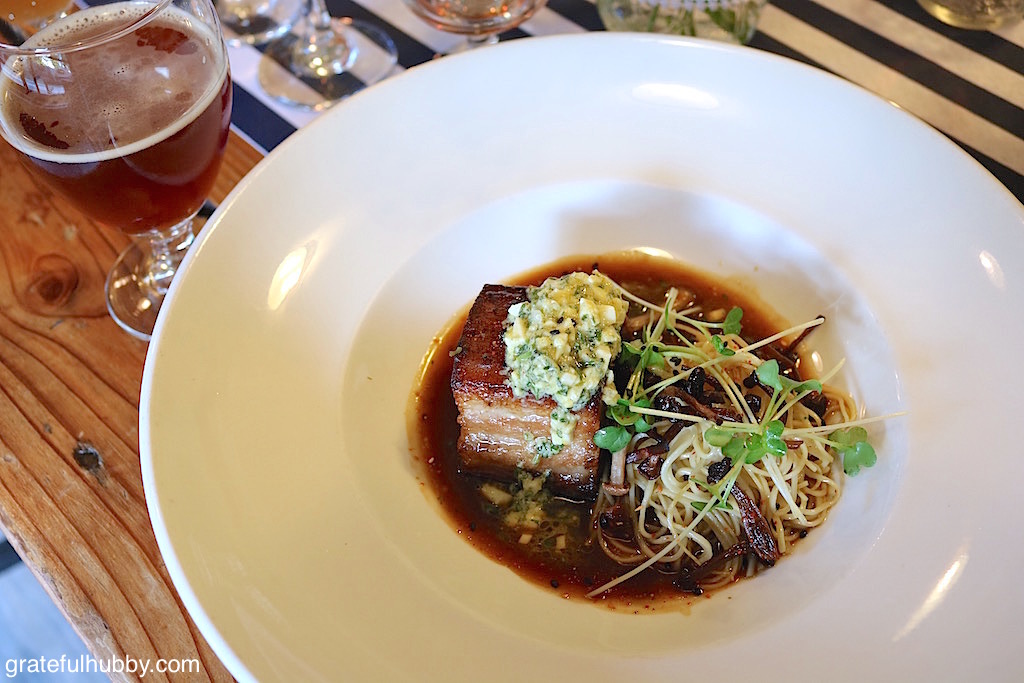 A bonus plate of Gulf Prawn Paella with mussels, clams, chorizo, crispy rice cake, smoked white fish, bottarga and spiced tomato sauce. Exquisite.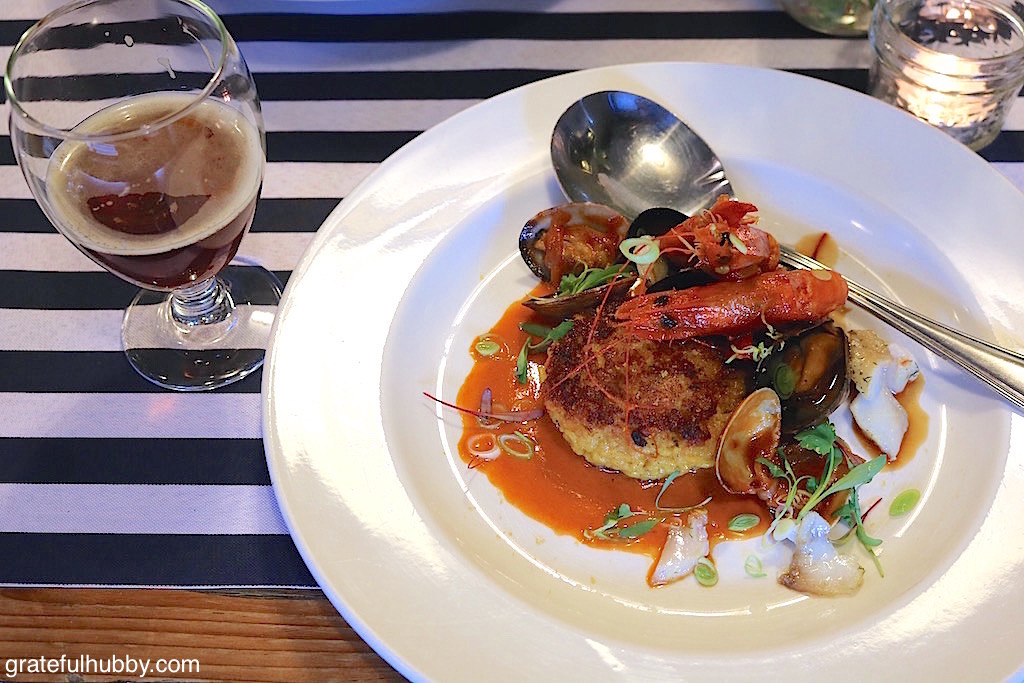 Hitachino Nest Sweet Stout (Milk Sweet Stout) paired with Yakitori Chocolate Cake with macerated raspberries, sour cherry and truffle cream.
The slightly roasty bitterness from the Sweet Stout – plus its dry finish – provided a well-balanced counterpoint to the very moist and sweet chocolate cake.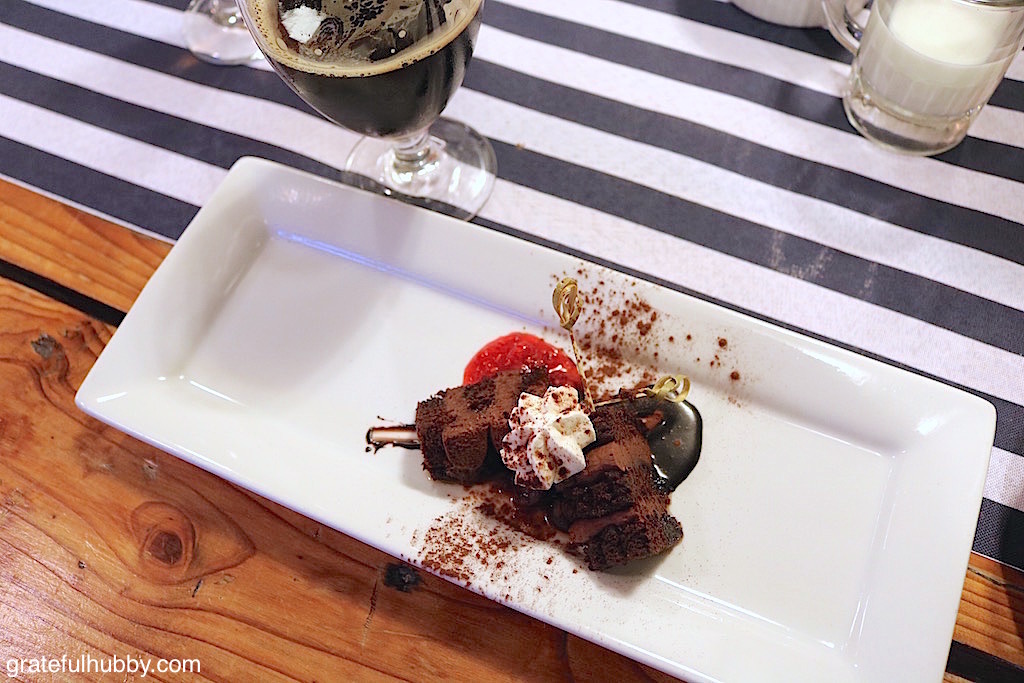 I thought all the pairings were successful and showcased in delicious fashion the versatility of beer given its wide variety of aroma, flavor and mouthfeel characteristics. The kicker is the carbonation aspect of beer (Andrea has previously written about this aspect) that helps refresh the palate with every sip; food and beer can be enjoyed and appreciated to the fullest.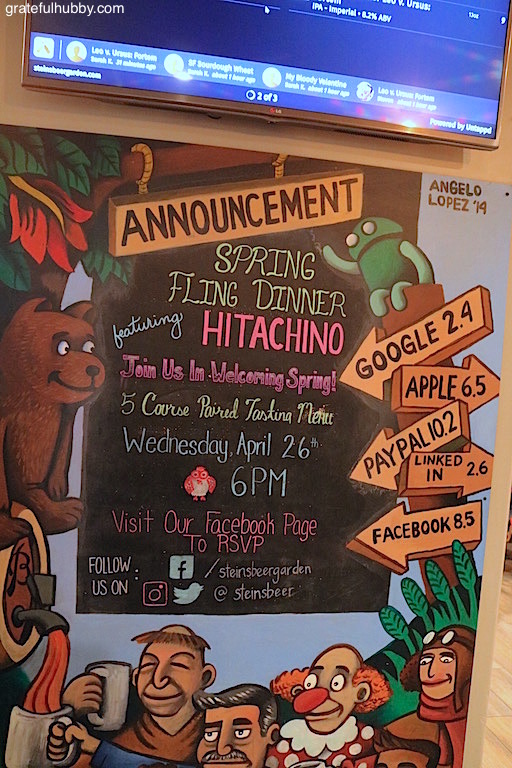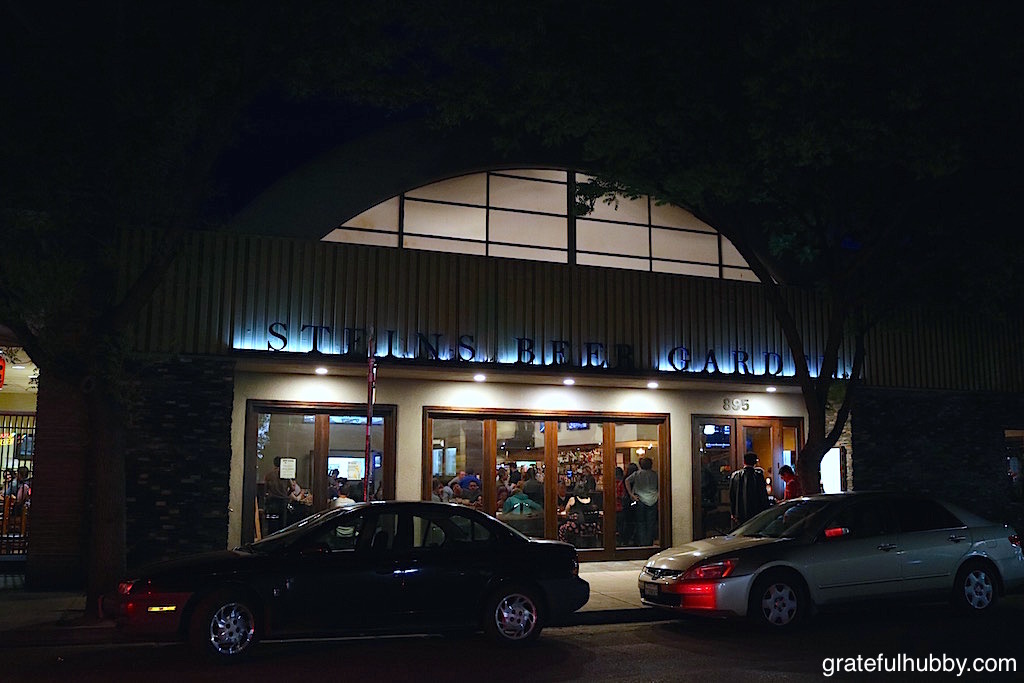 Steins next beer-and-food pairing event won't be for a while, as a lot of energy will be devoted to the opening of Steins Cupertino. The memories from this one – good company, roaring laughter, excellent service, warm vibes and delicious pairings – will suffice in sustaining me (barely) until their next one.
Cheers! Prost! Gunbae!
~Andy