It was a sold-out Beerwalk event in downtown Campbell last week, and no doubt that the theme of Stars Wars on May the fourth added to the popularity.
Wifey and I had the very good fortune of being able to make it, joining the 1,198 other revelers out and about on a picture-perfect Thursday evening.
Pics below.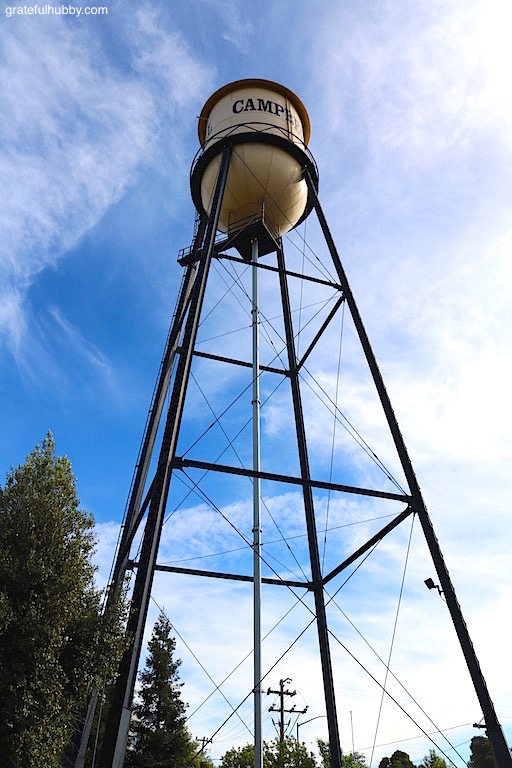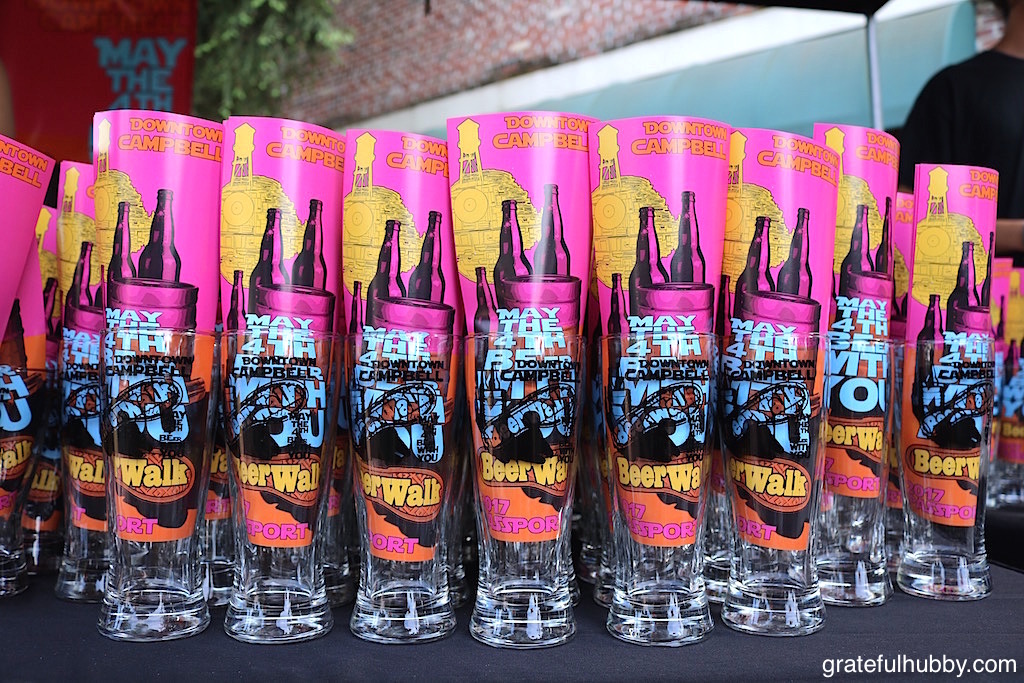 Instagram sensation – and local guy – Dan, AKA Louie Baton.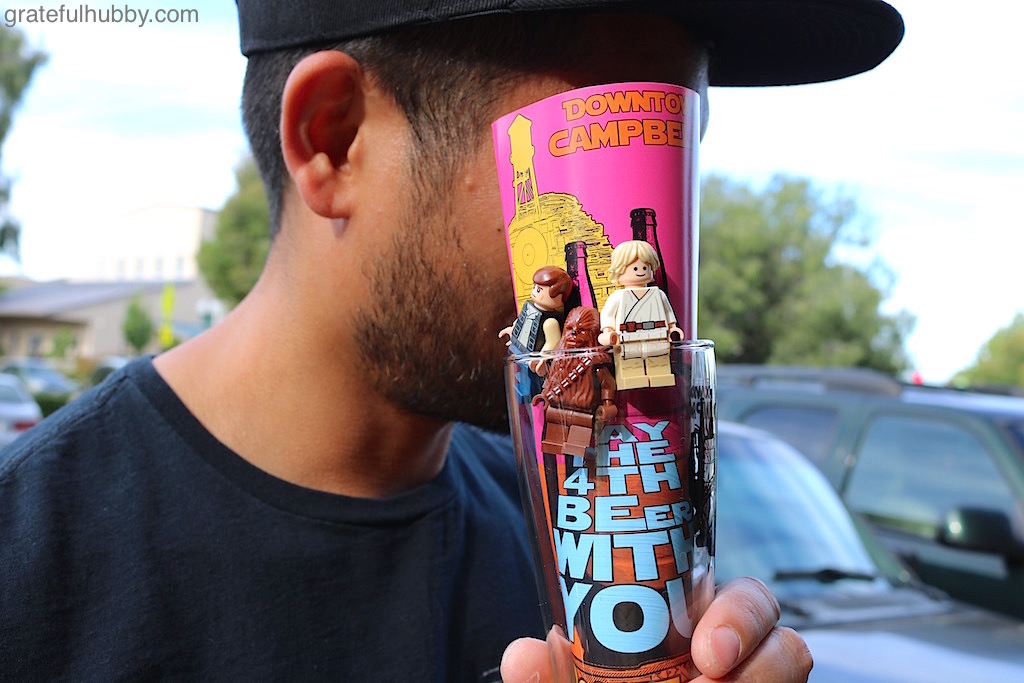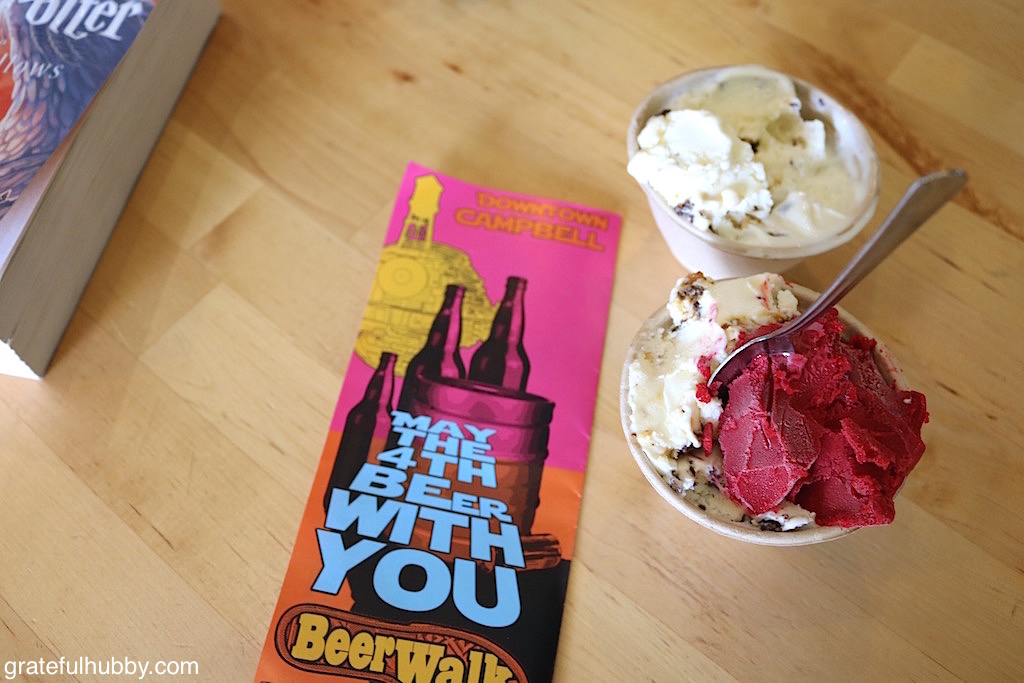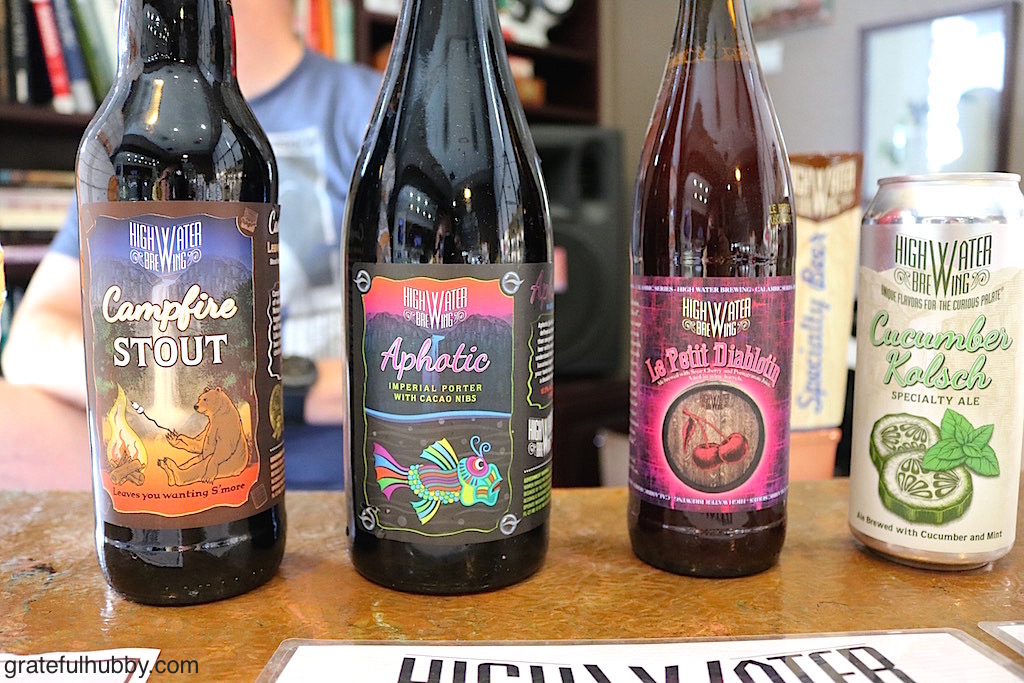 High Water Brewing Aphotic Imperial Porter with Cacao Nibs and Calambic Series Le Petit Diablotin American Sour Ale (aged in wine barrels for 12 months with local sour cherry and pomegranate juice) .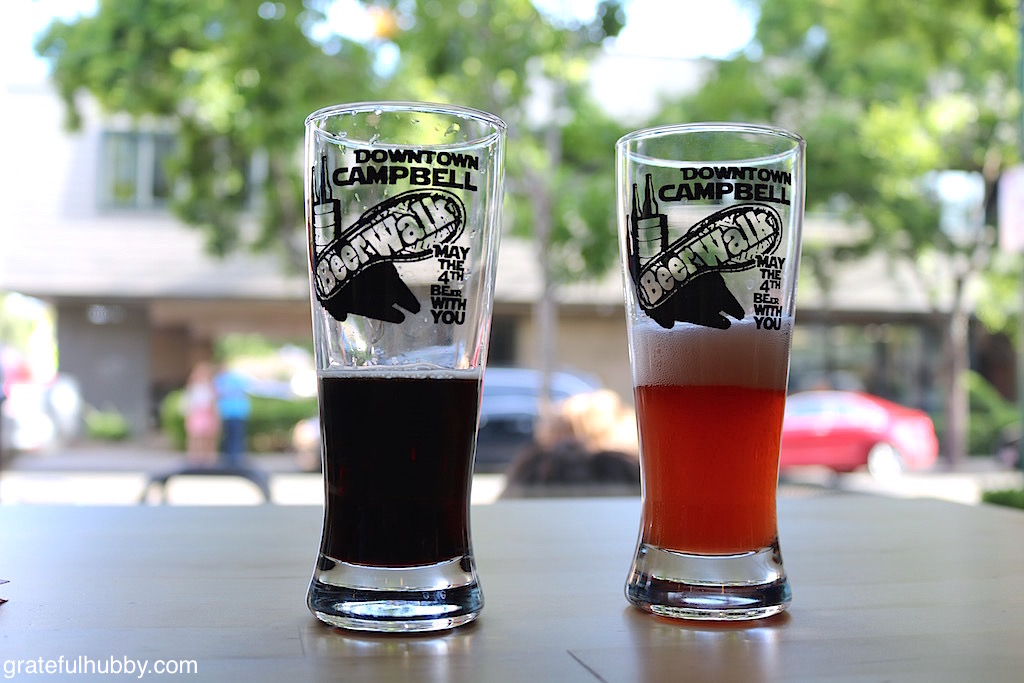 High Water Brewing Cucumber Kolsch and Campfire Stout (brewed with graham crackers, molasses and toasted marshmallow).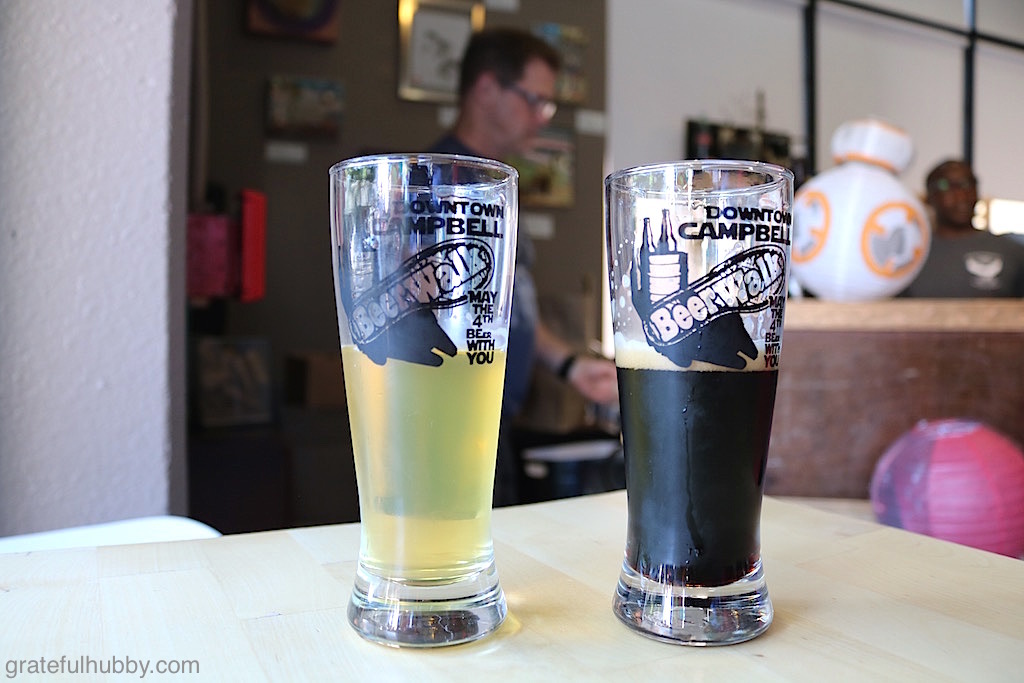 Dale Swanson – AKA Brewtographer – snapping pics.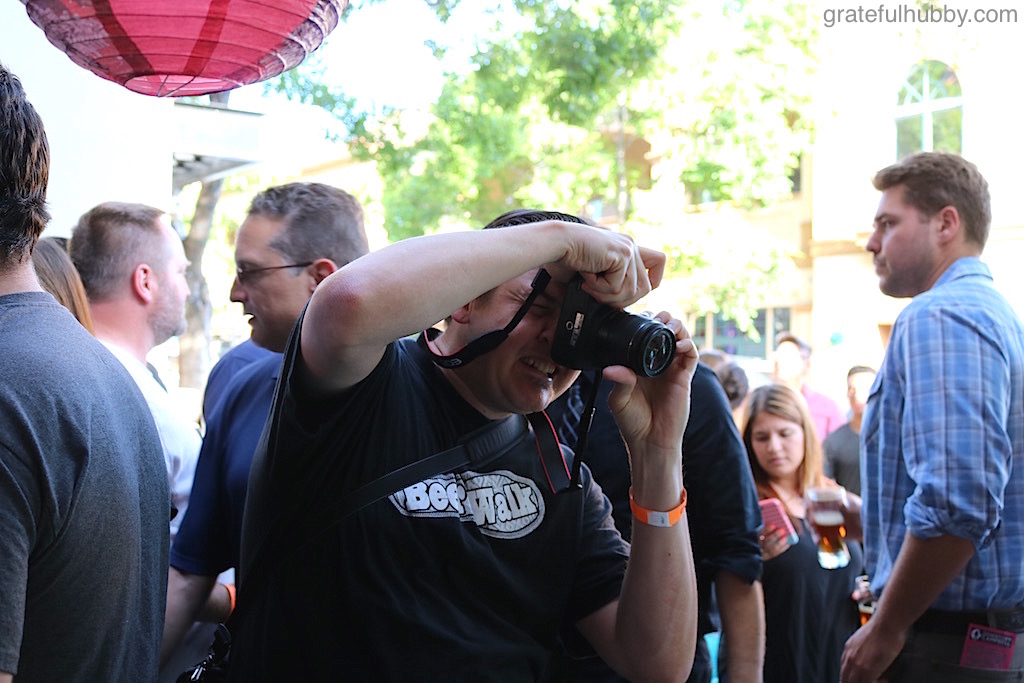 The Hermitage Brewing Company crew, including Joel Wind, Miriah and Nicole Marquez.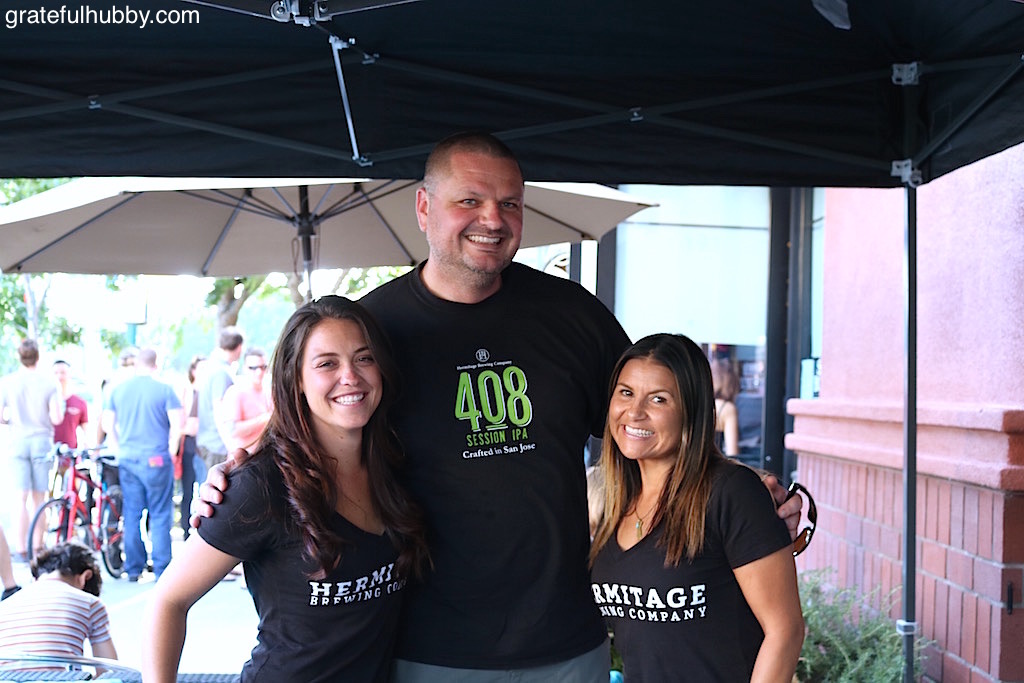 Hermitage Brewing Company Mosaic Single Hop IPA.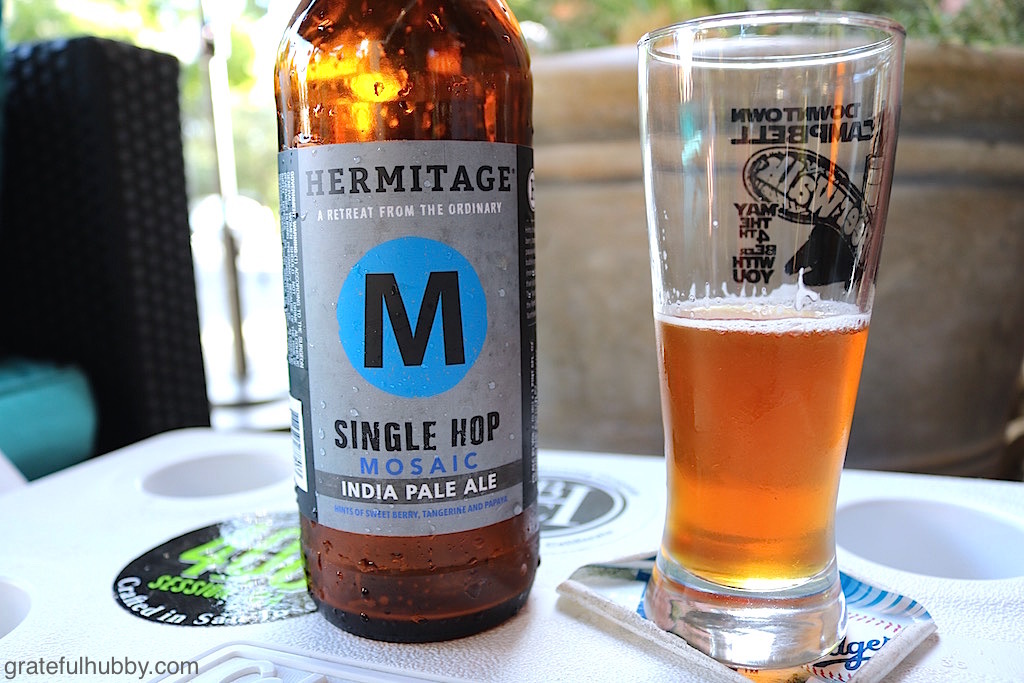 Hermitage Brewing Company Motueka Single Hop IPA, the latest release from their Single Hop Series.
Cheers! with Joel.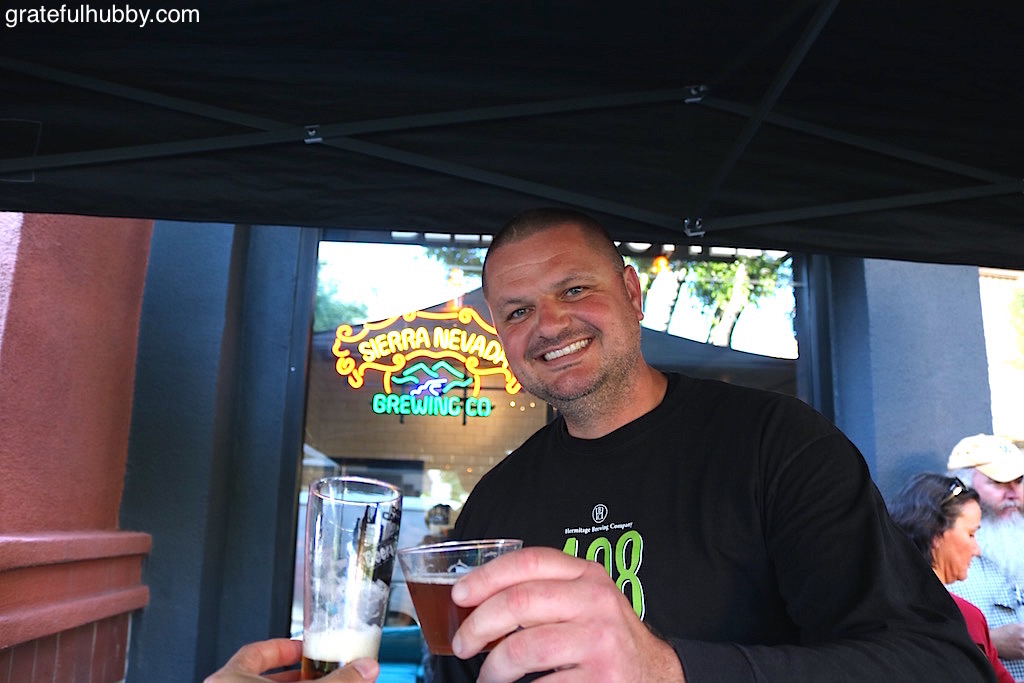 Beer enthusiast Billy with Beerwalk co-founder Charlie Mann.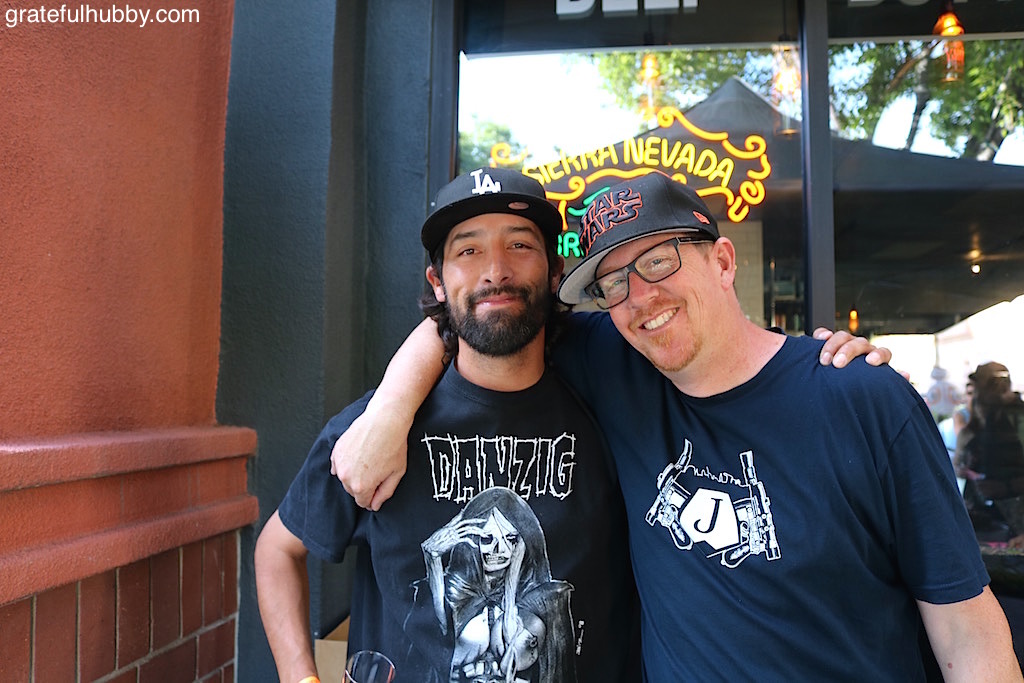 Yours truly with Bobby Favela of Wine Warehouse.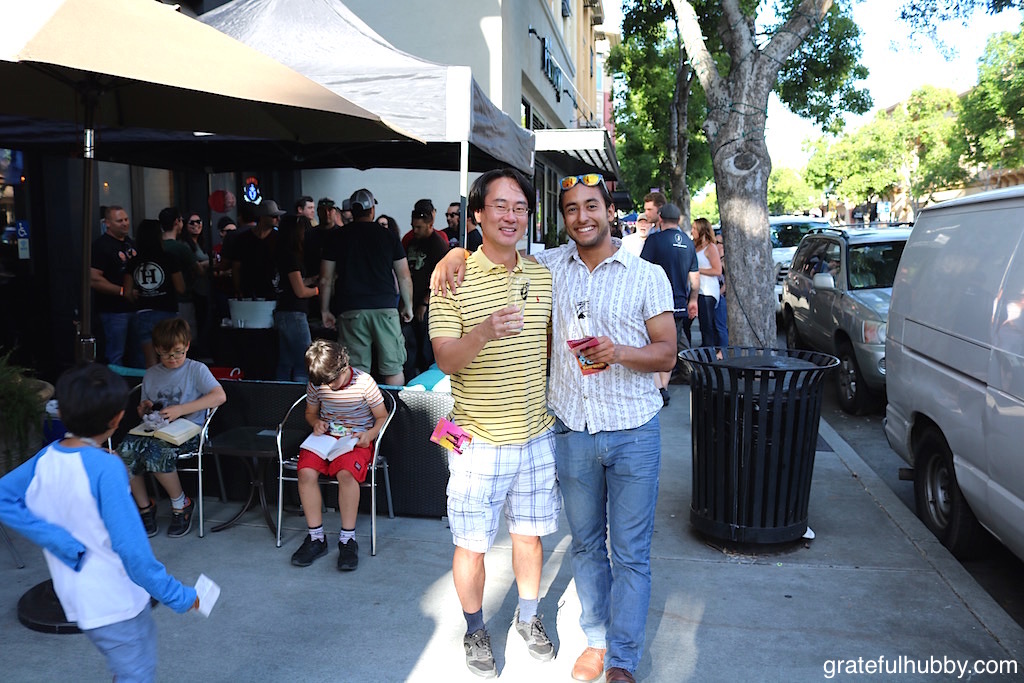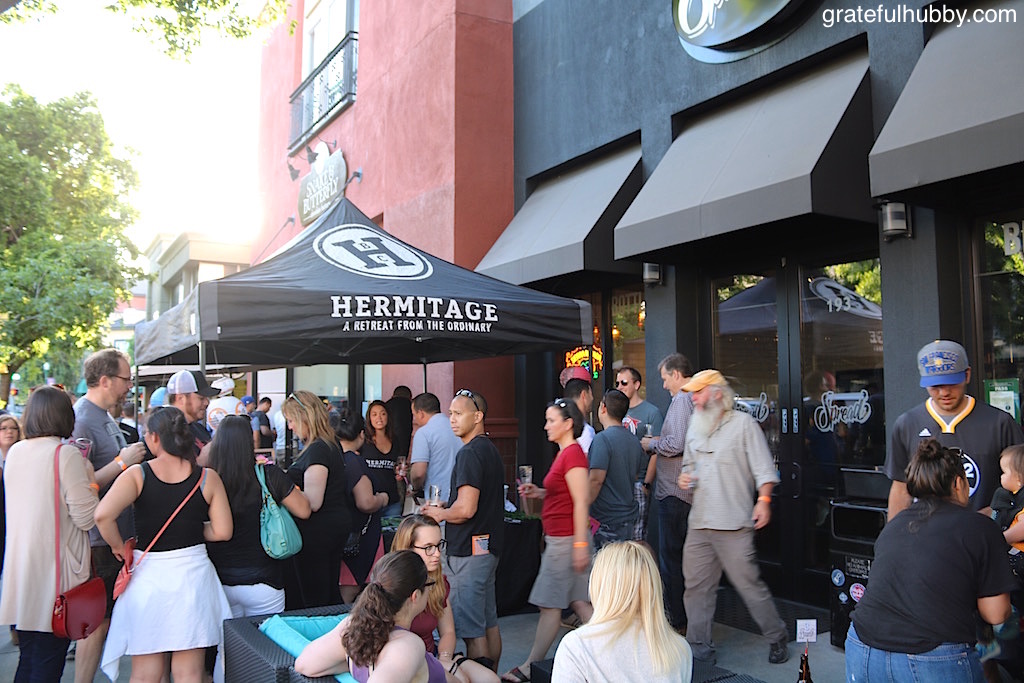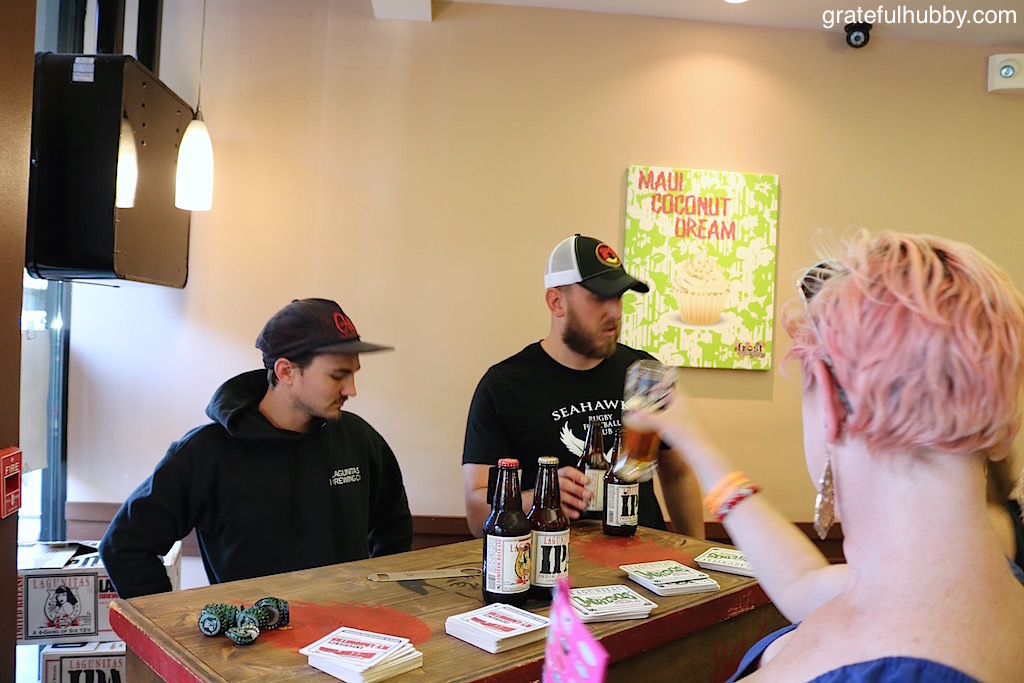 Campbell Brewing Company assistant brewer John Paine, head brewer Michael Paine and bar manager Jeremy Eseroma.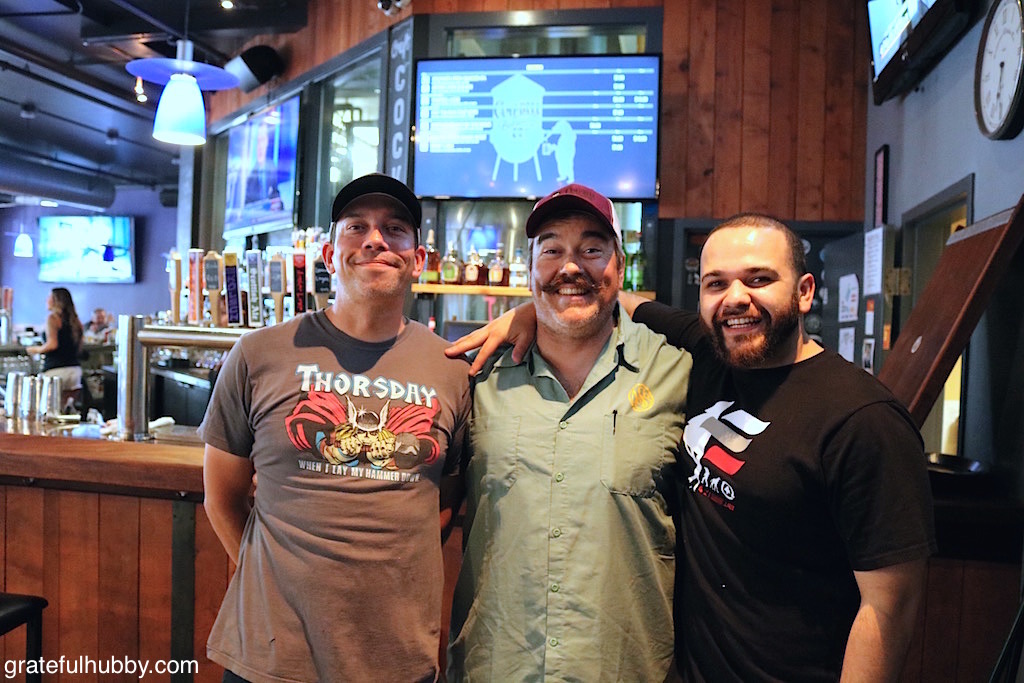 Yours truly with Beerwalk co-founders Jordan Trigg and Charlie.
El Gigante with two cute kids.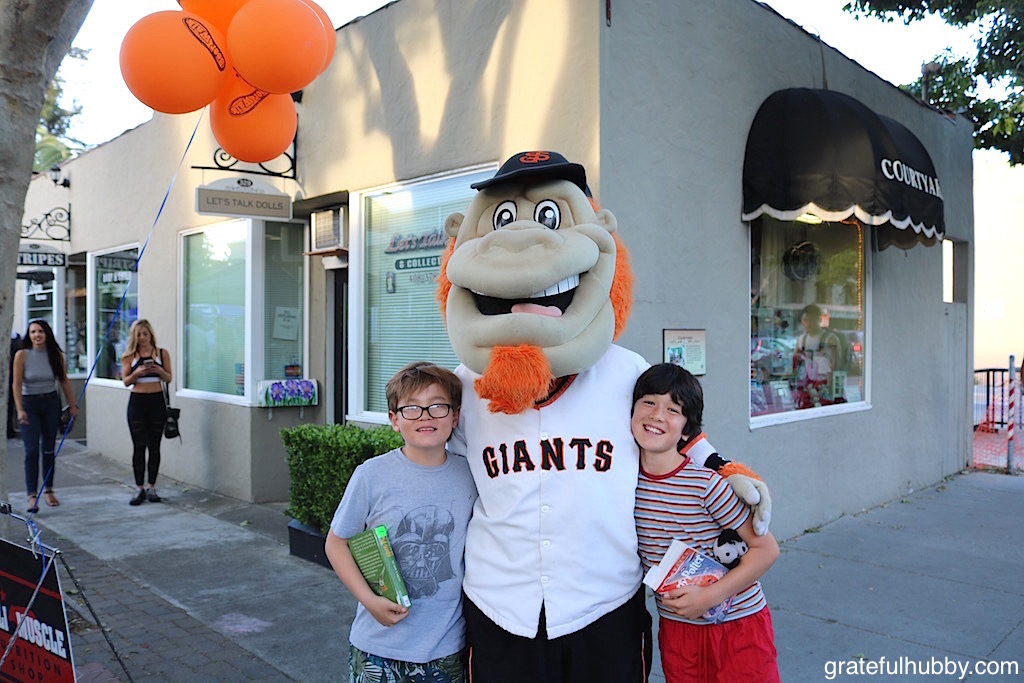 Billy and Santa Clara Valley Brewing's Peter Estaniel.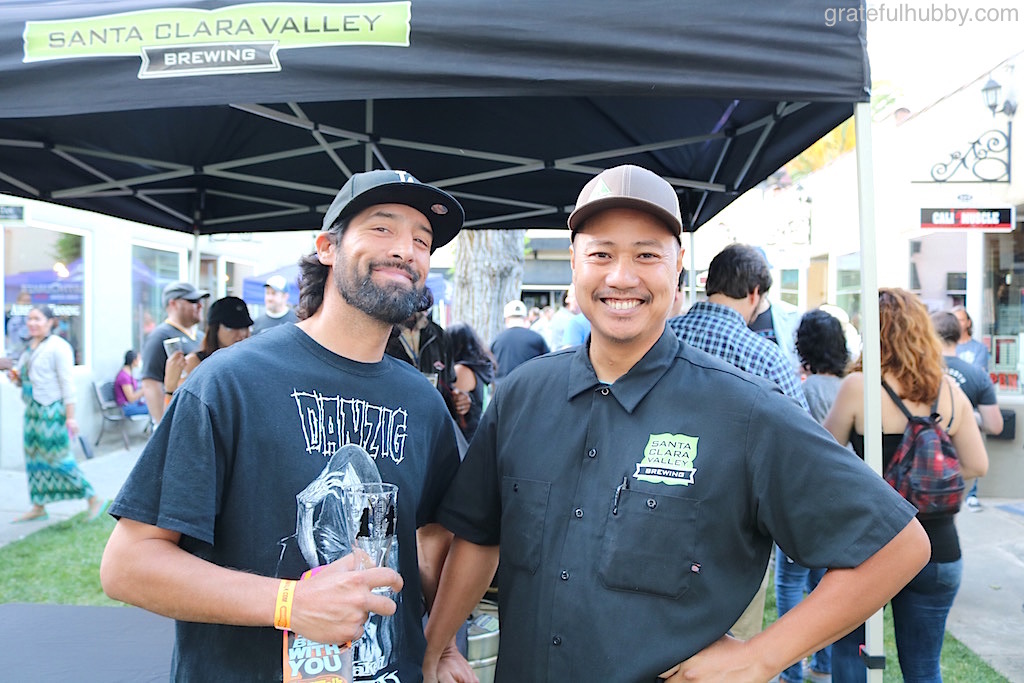 Santa Clara Valley Brewing Electric Tower IPA.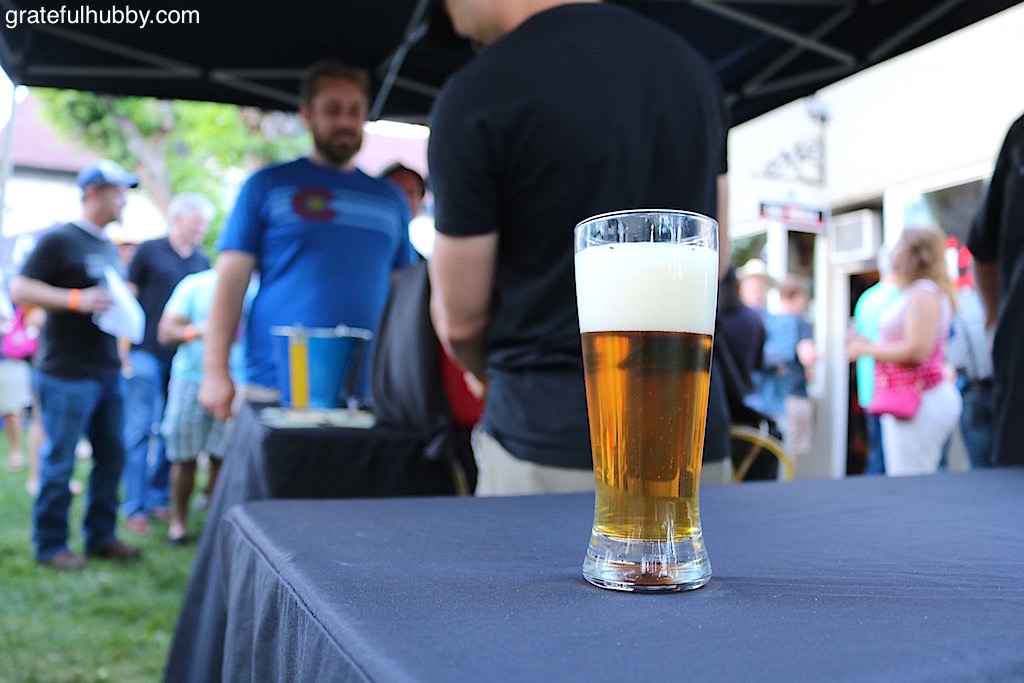 Golden State Brewery's Stephanie Hendrickson and Adrienne Lenore. Golden State always brings their latest and greatest to the Beerwalks, this time their recently released Maibock along with their Bay Area Blonde.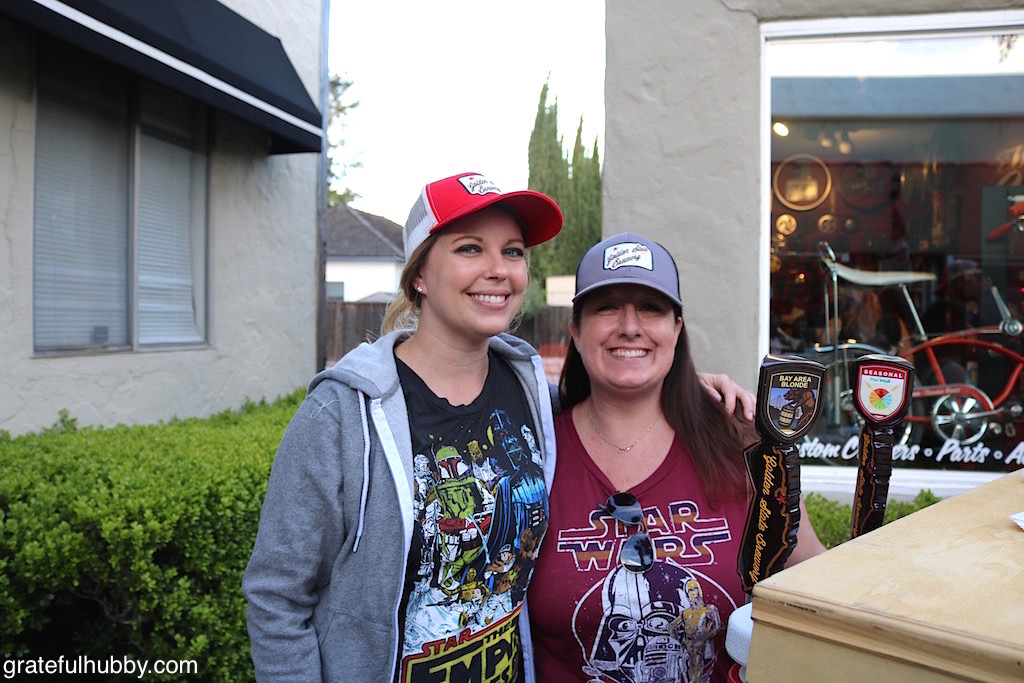 Jay and Justin Ganz of San Jose's GearTooth Alewerks.
Beerwalk fans Shelly, Stephanie and Chris.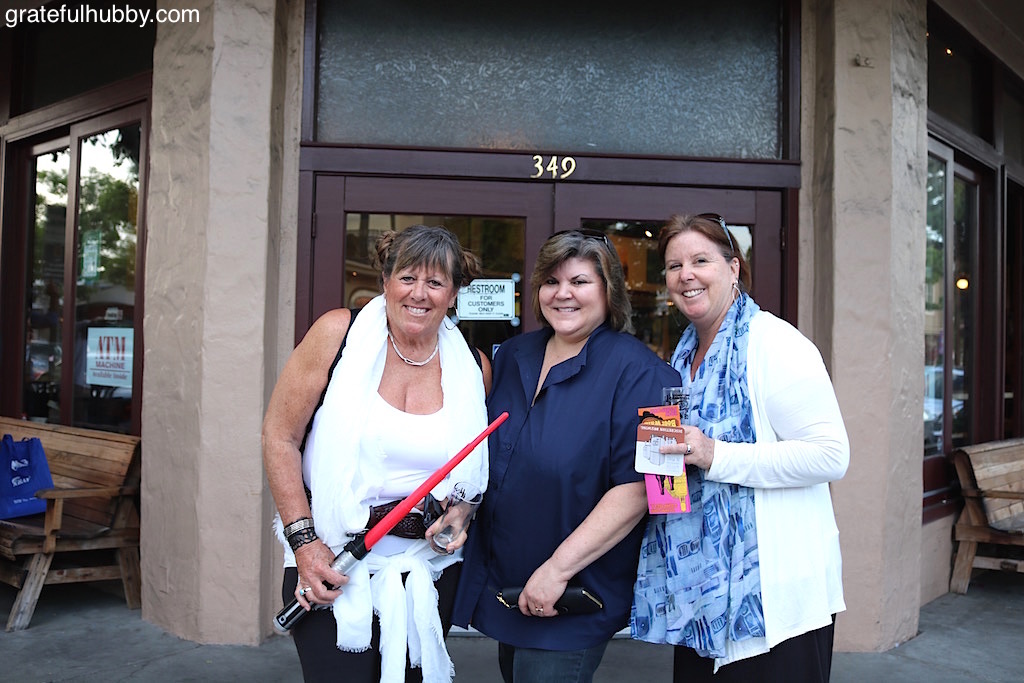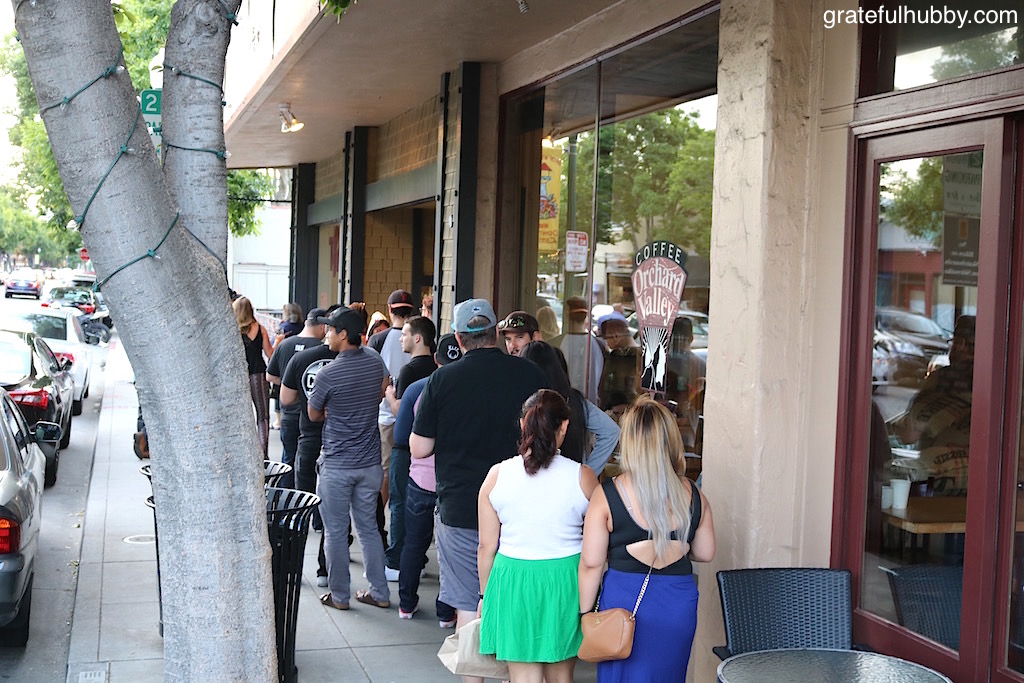 Sonoma Springs Brewing Company's Robert Raney.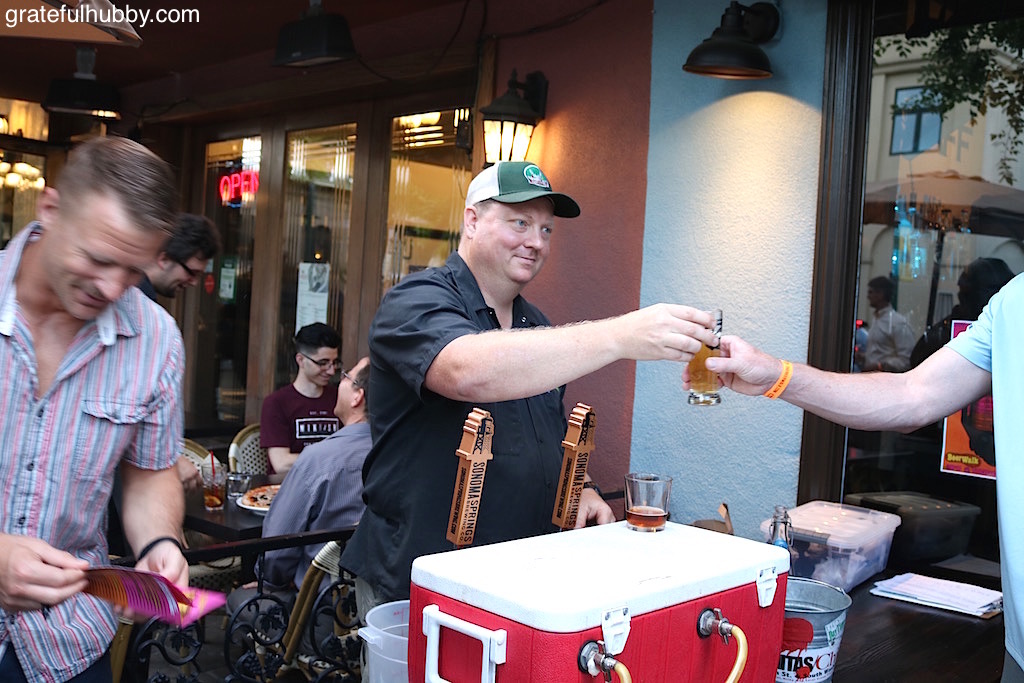 Robert treating me to a taste of Sonoma Springs Triple IPA.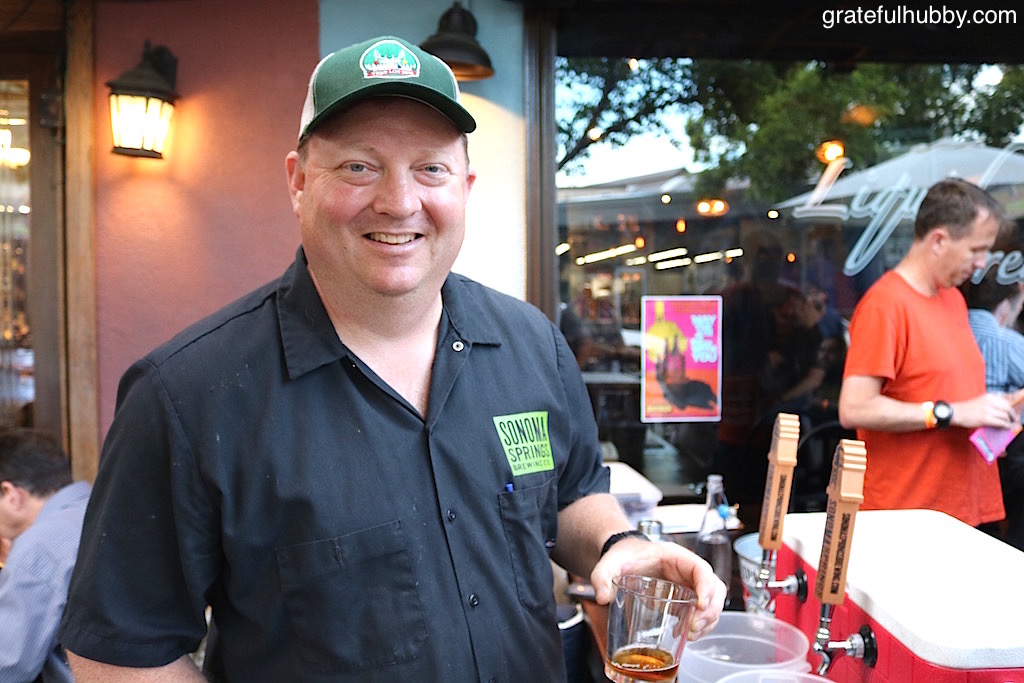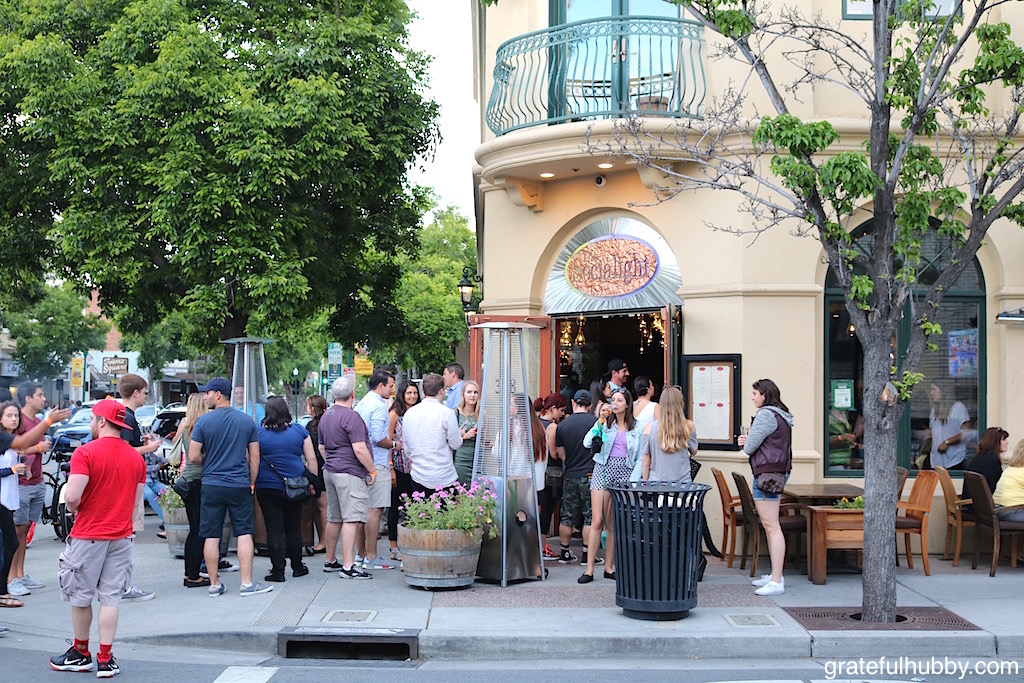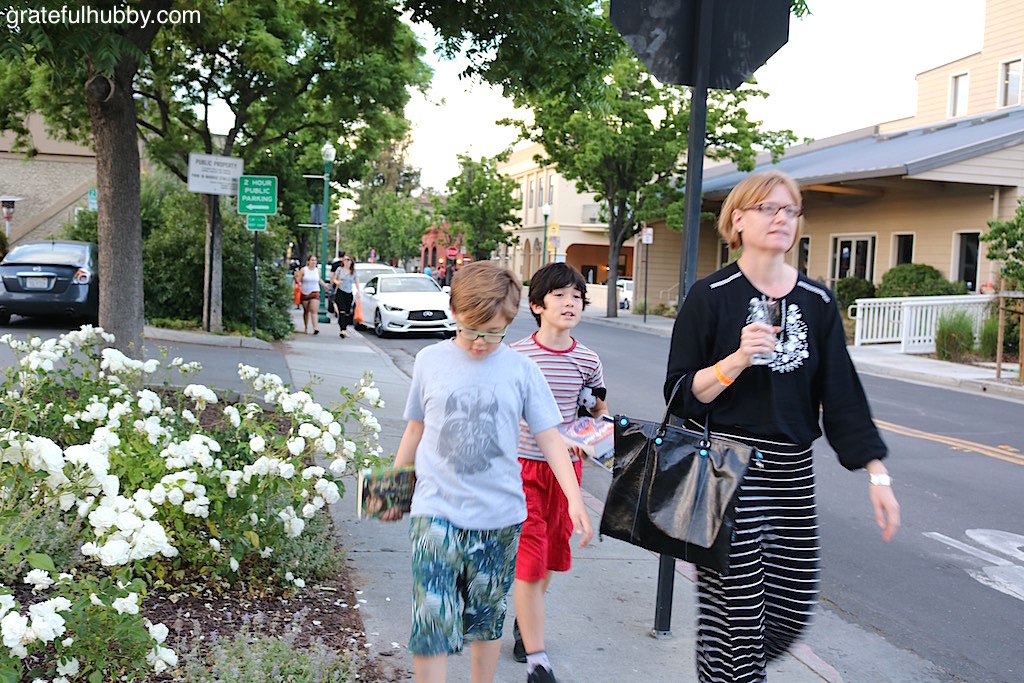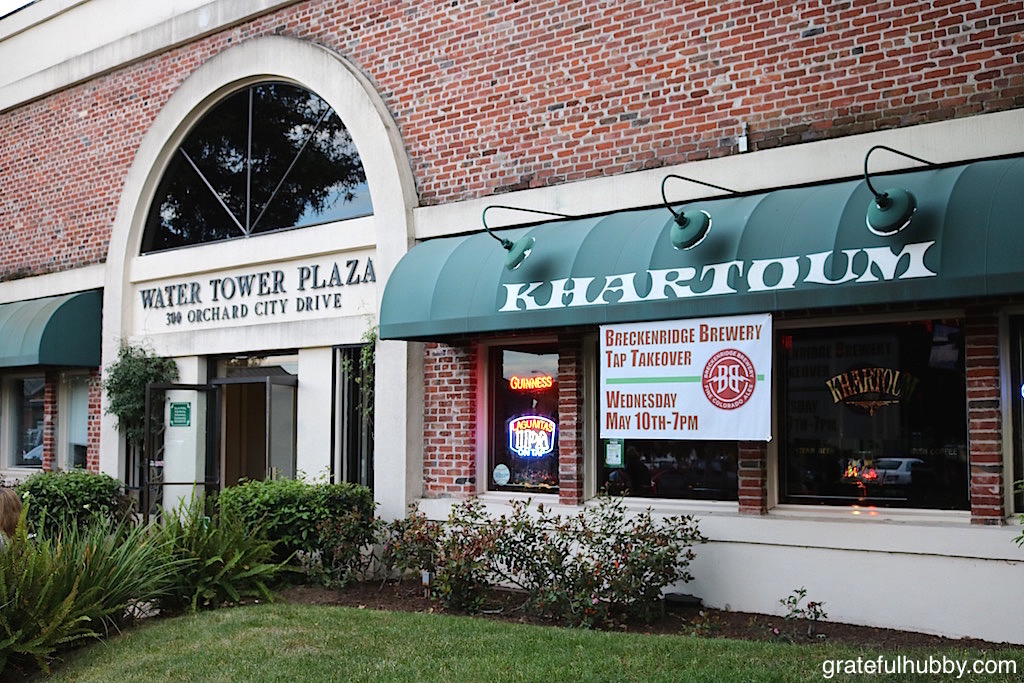 Bobby and Darth Talon, who's arrived just as we're leaving.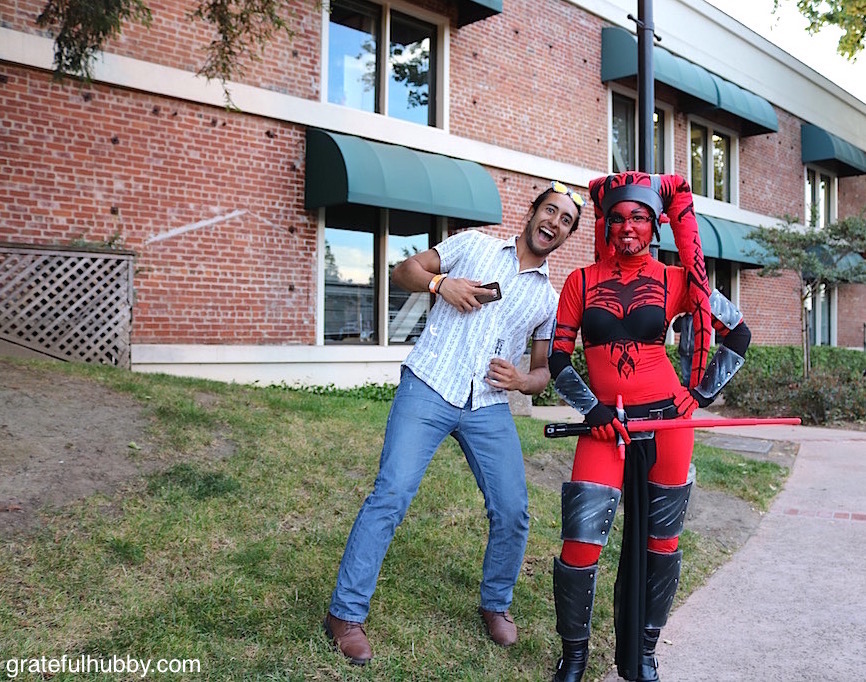 It was another excellent Beerwalk.
The next installment is their 2nd Annual Sakewalk, taking place Thursday, June 8 in Japantown.
Cheers! Prost! Gunbae!
~Andy