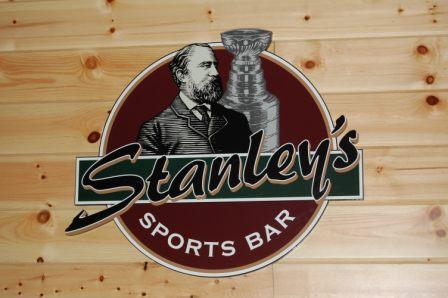 Passing along info. regarding an upcoming beer-and-food pairing dinner at Stanley's Sports Bar, located inside the Sharks Ice facility in San Jose (1500 S. 10th St.).
The four-course dinner takes place Monday, May 22 at 6:30pm and features select offerings from Coronado Brewing Company.
Beer dinners such as this one are not new at Stanley's, and I have it on very good authority – I haven't been to one yet – that they're consistently done well.
A peek at the menu – prepared by Art Cardoza – offers up what looks to be quite a tasty affair.
Menu
First Course:
Spicy Cornbread Bites with honey butter
Paired with Waylaid White IPA
Second Course:
Caramelized Bacon with roasted pineapple
Paired with Stem to Stern Batch #1 Hoppy Red
Third Course:
Oven Baked Corn Beef Brisket with roasted carrots
Paired with Mermaid's Red
Dessert Course:
Citrus Ginger Cake with spiced orange compote
Paired with Orange Avenue Wit
Tickets are $38.75 per person, not including tax and gratuity.
For reservations, contact Dan at danglikowski@sharksice.com or 408-999-6786.