We visited my alma mater UC Berkeley (Go Bears!) on a gorgeous Saturday morning last month.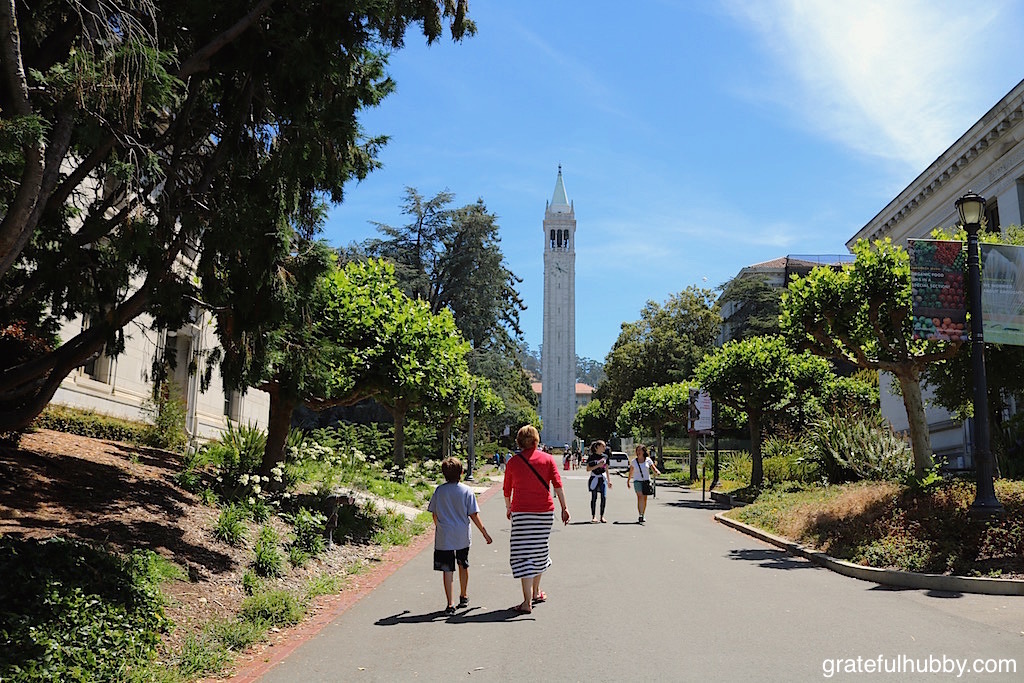 We try to get out to Berkeley as often as we can – checking out various places in and around the city – but it had been an unusually long time since our previous visit.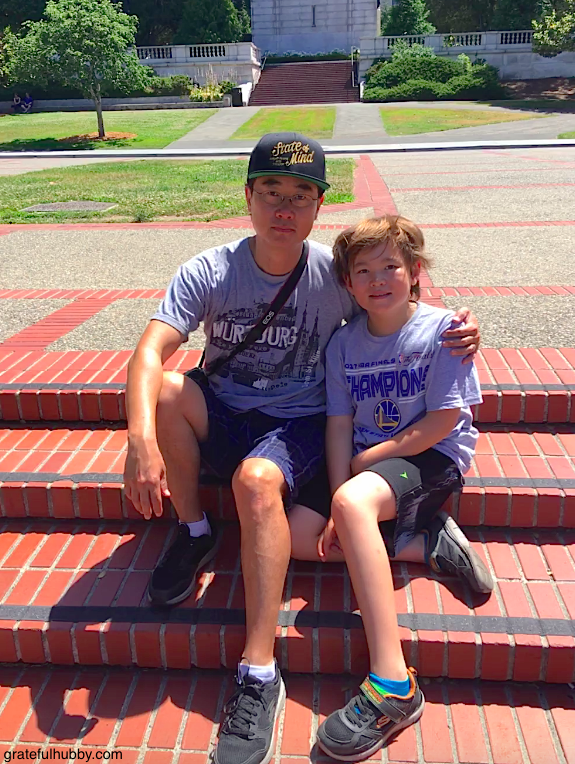 It's been amazing seeing the development taking place around the campus in recent years.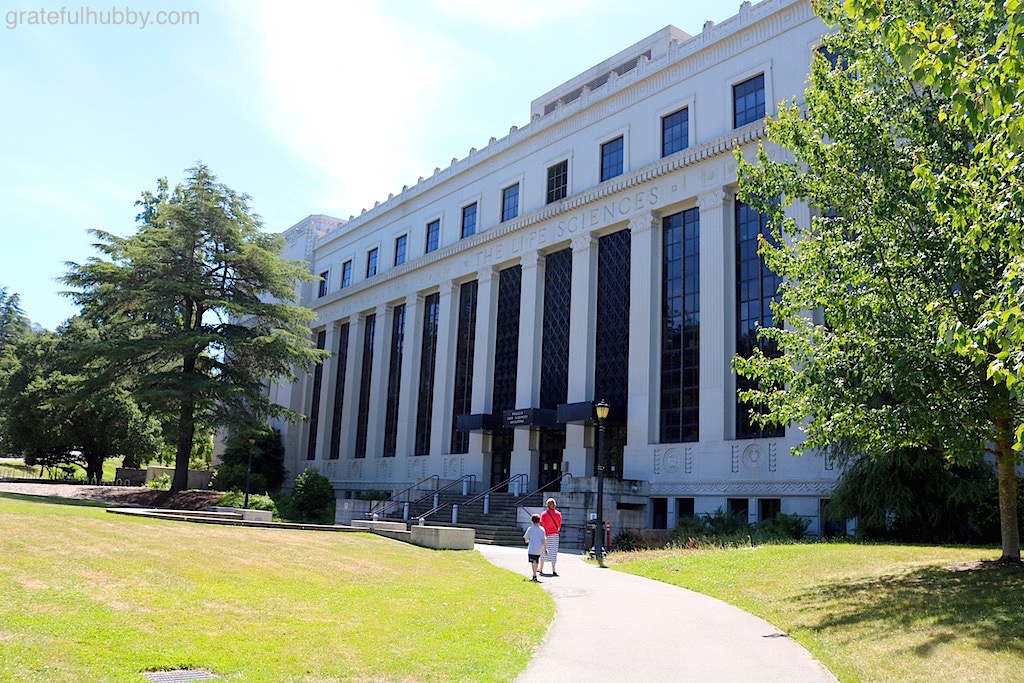 A particular highlight during our visit was checking out Pacific Standard Taproom, located just a couple of blocks from the campus at 2055 Center St.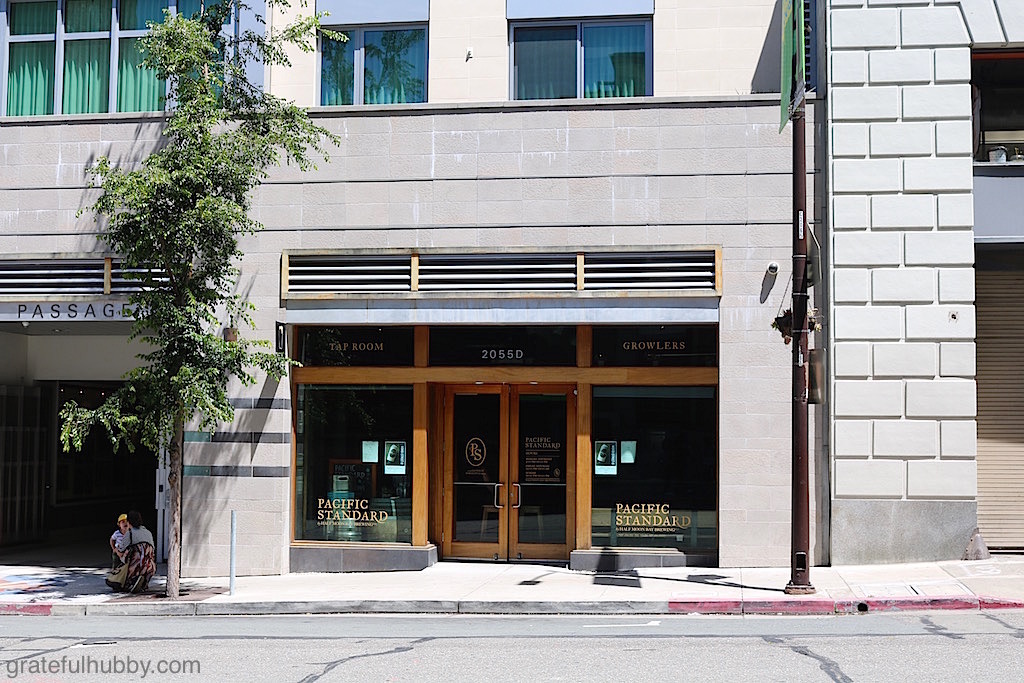 Pacific Standard is the first outpost for Half Moon Bay Brewing Company and opened last October.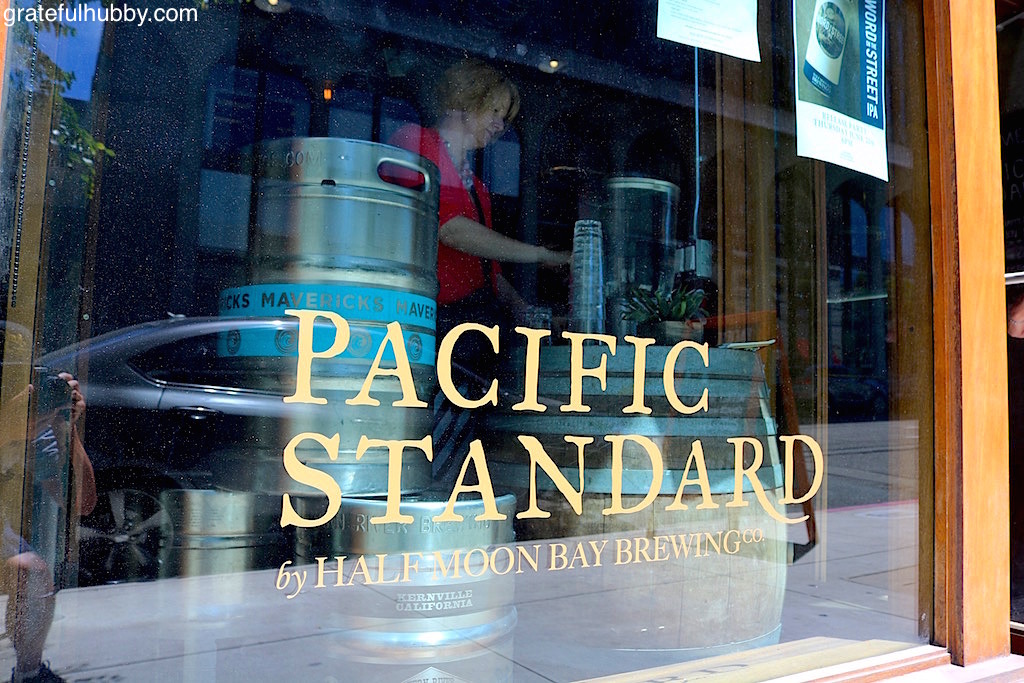 We arrived right at the open and were welcomed in with a friendly smile.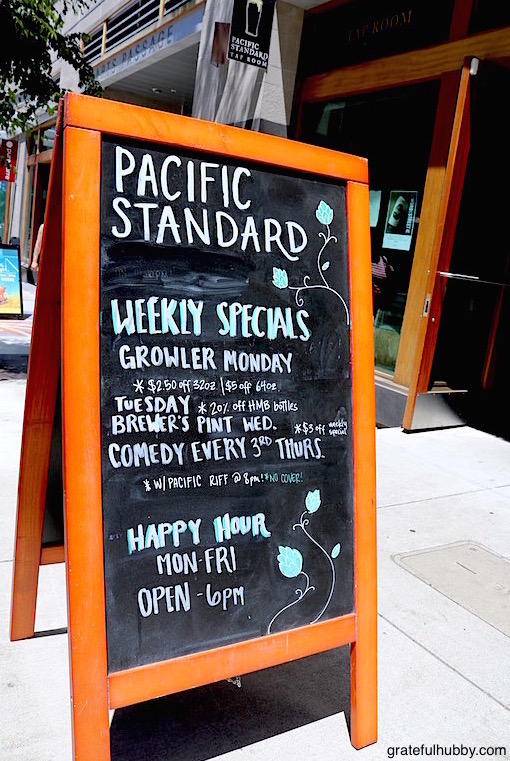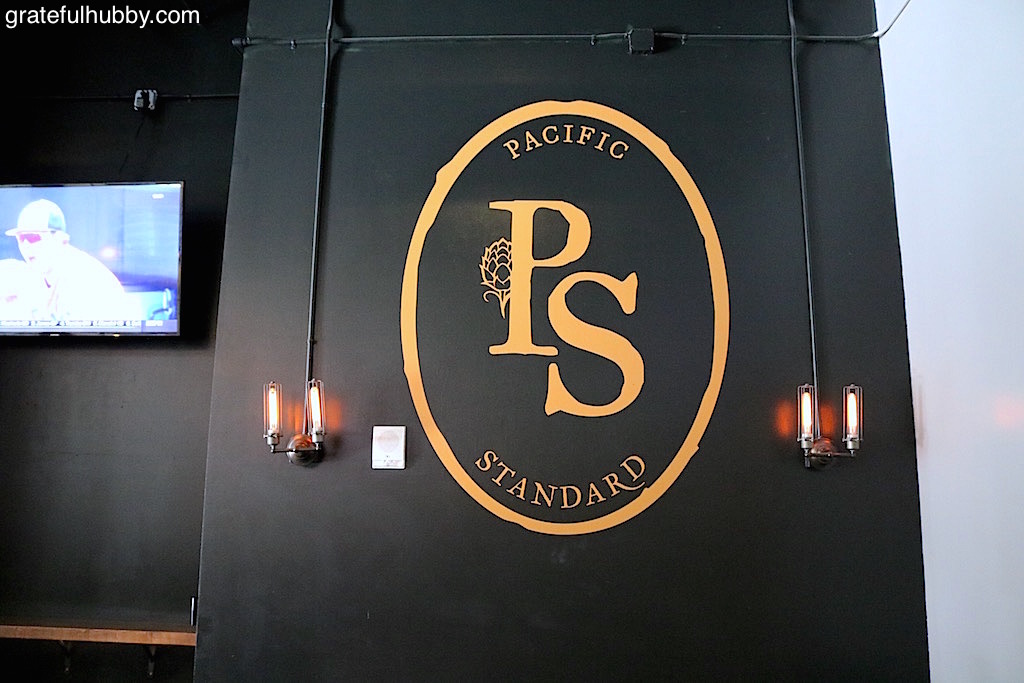 On tap were beers from Half Moon Bay Brewing as well as from other local breweries.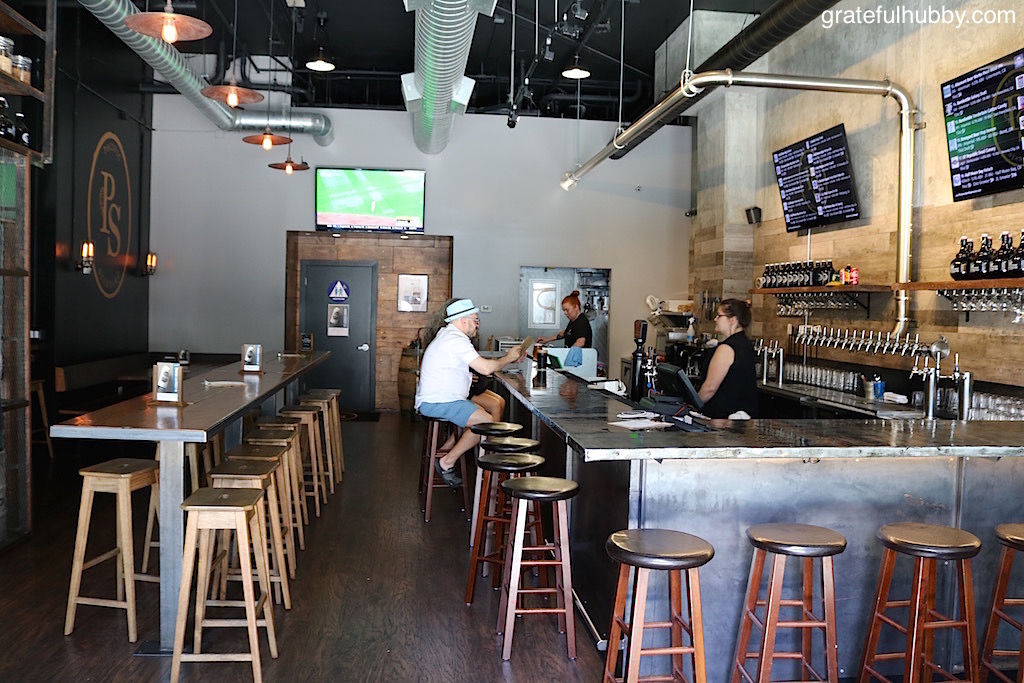 Pacific Standard also offers ciders, wines and a selection of small bites featuring fresh and local ingredients. Weekly specials include discounts on growler fills on Mondays.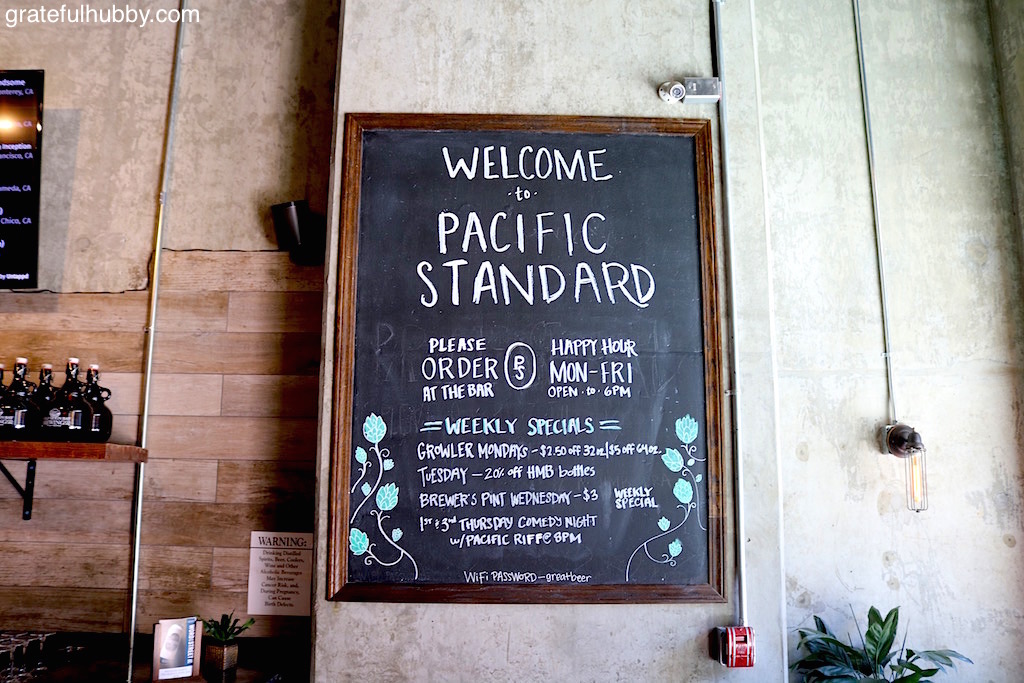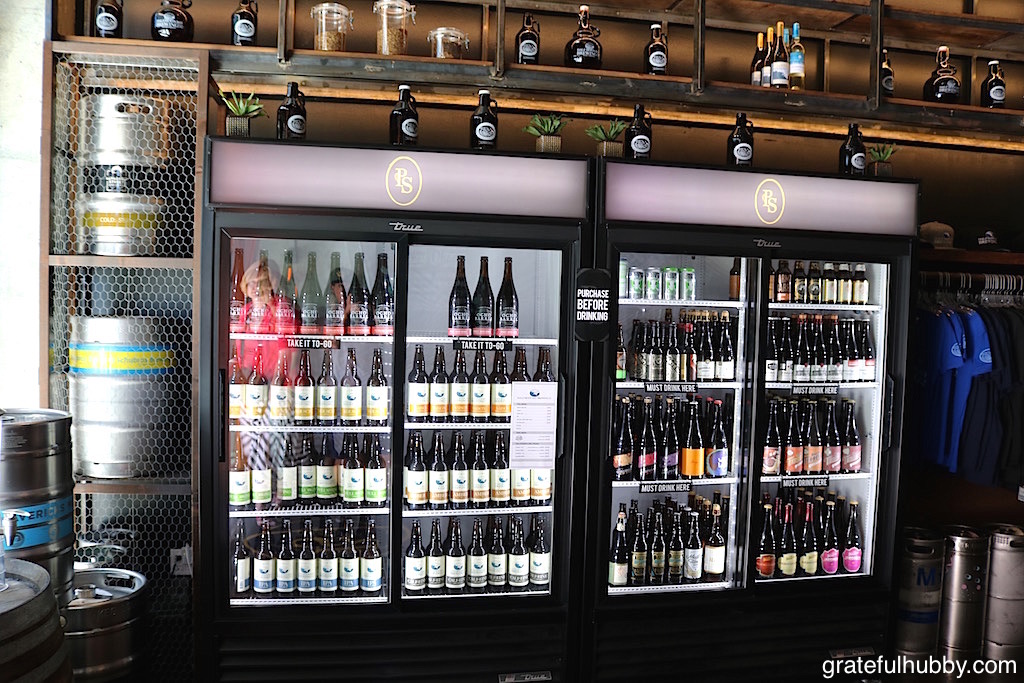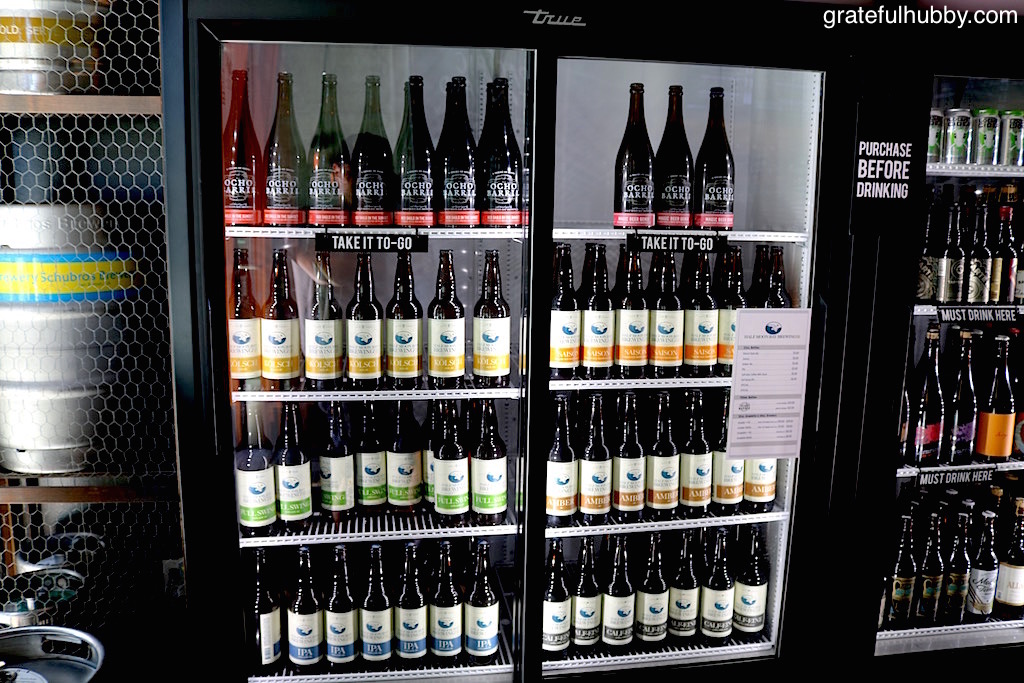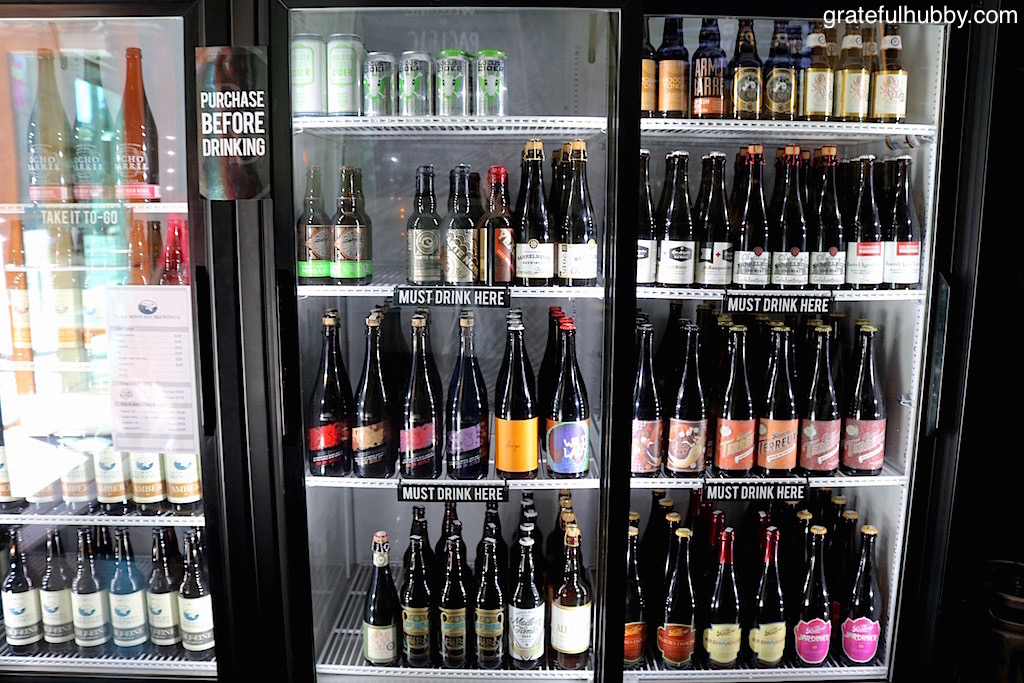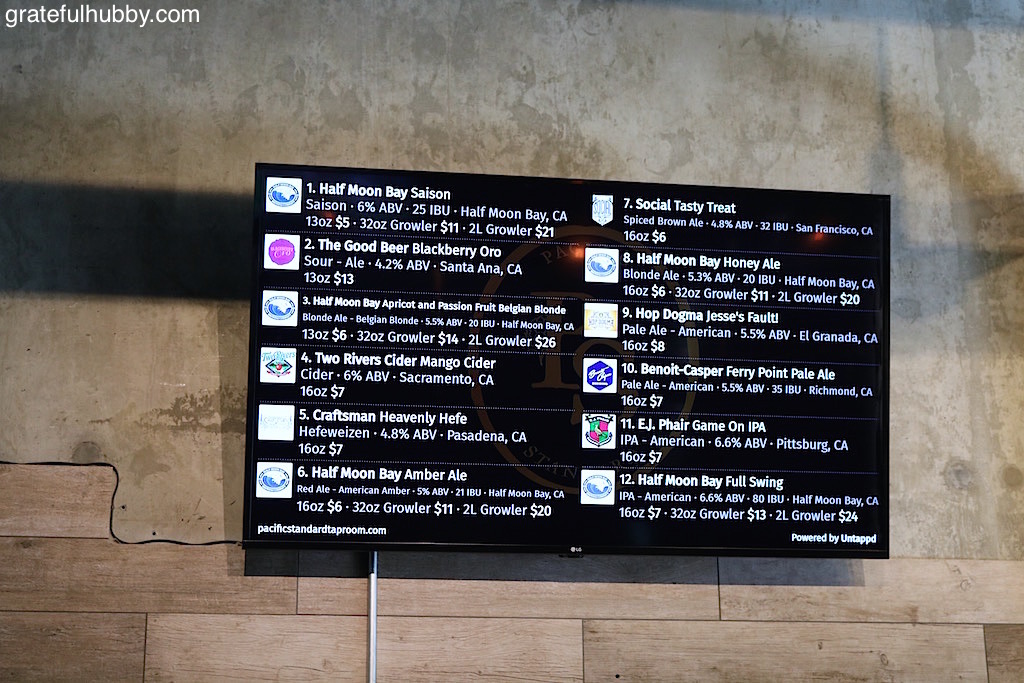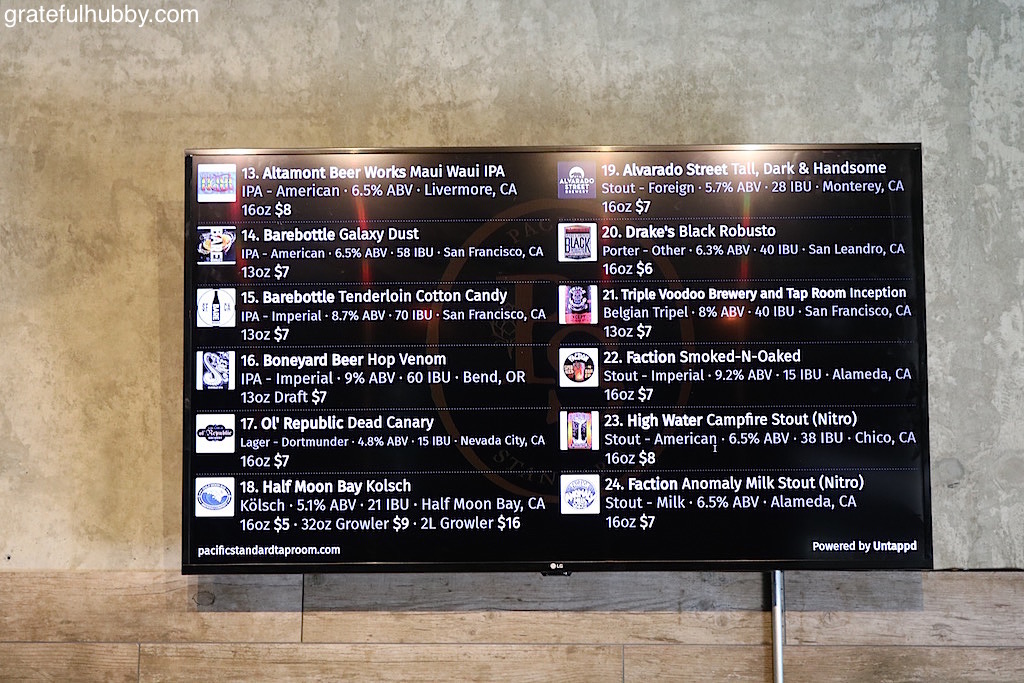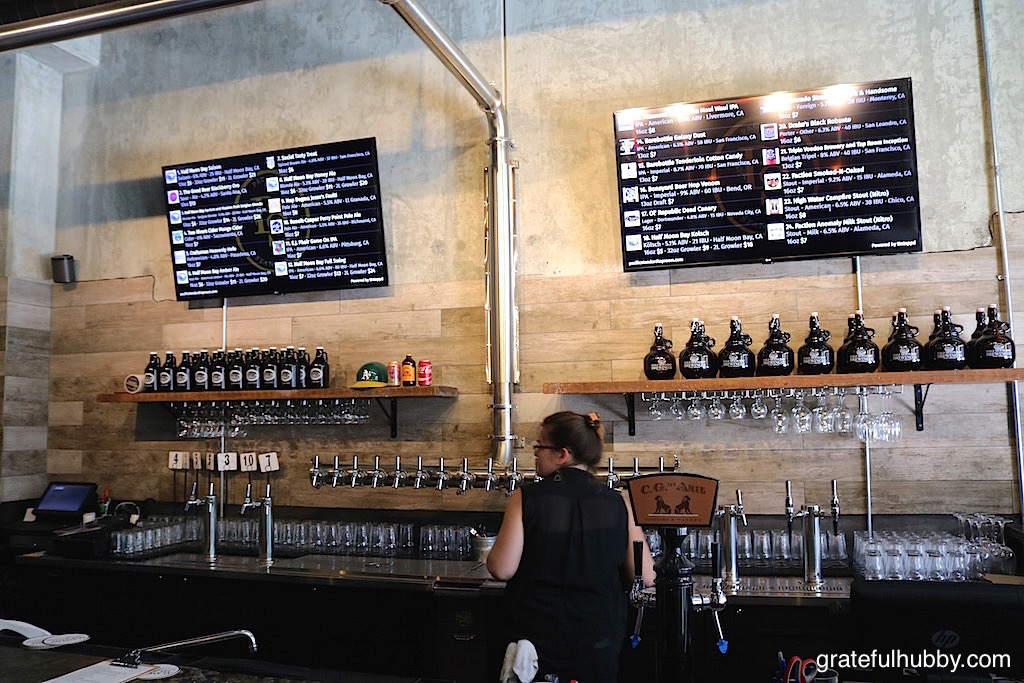 We opted for the four-ounce tasters, including (from left to right) The Good Beer Blackberry Oro, Half Moon Bay Brewing Apricot and Passionfruit Belgian Blonde, Two Rivers Ciders Mango Cider, Half Moon Bay Brewing Honey Ale, Faction Smoked-N-Oaked and Faction Anomaly Milk Stout (Nitro).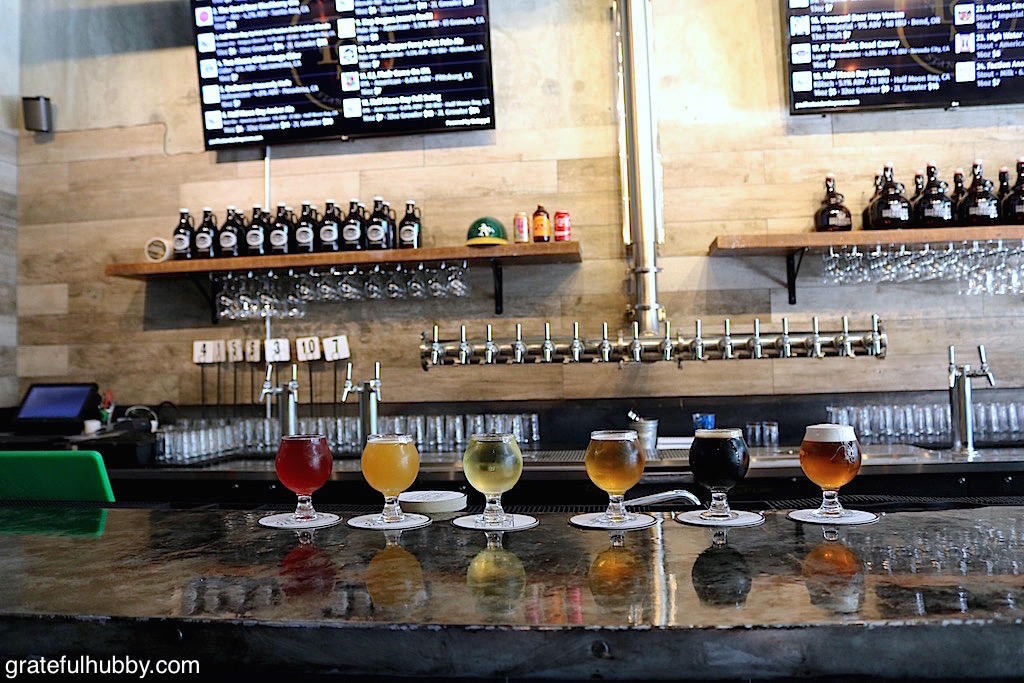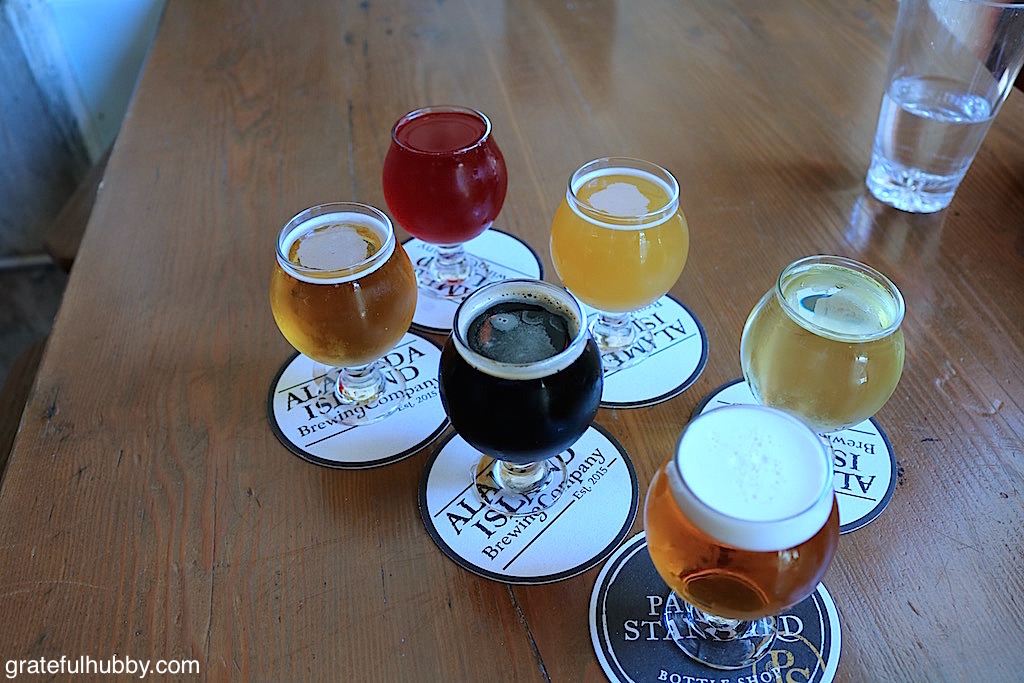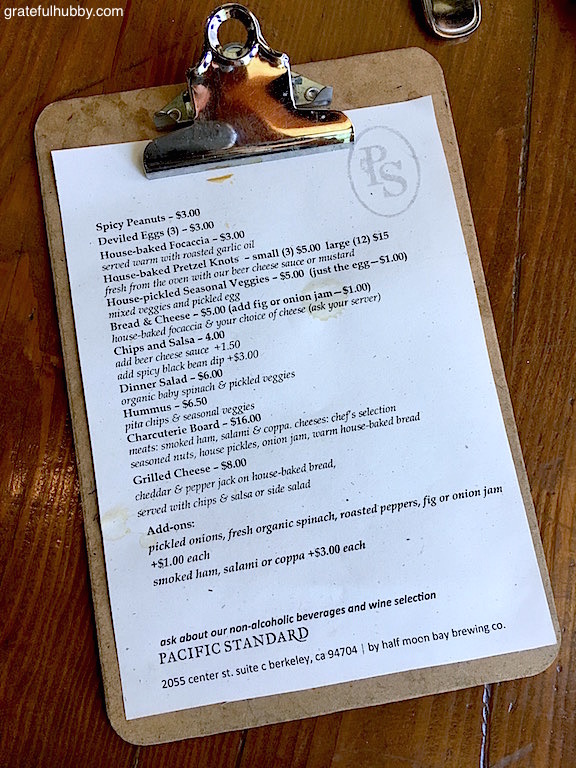 Foodwise, we ordered House-Pickled Seasonal Veggies.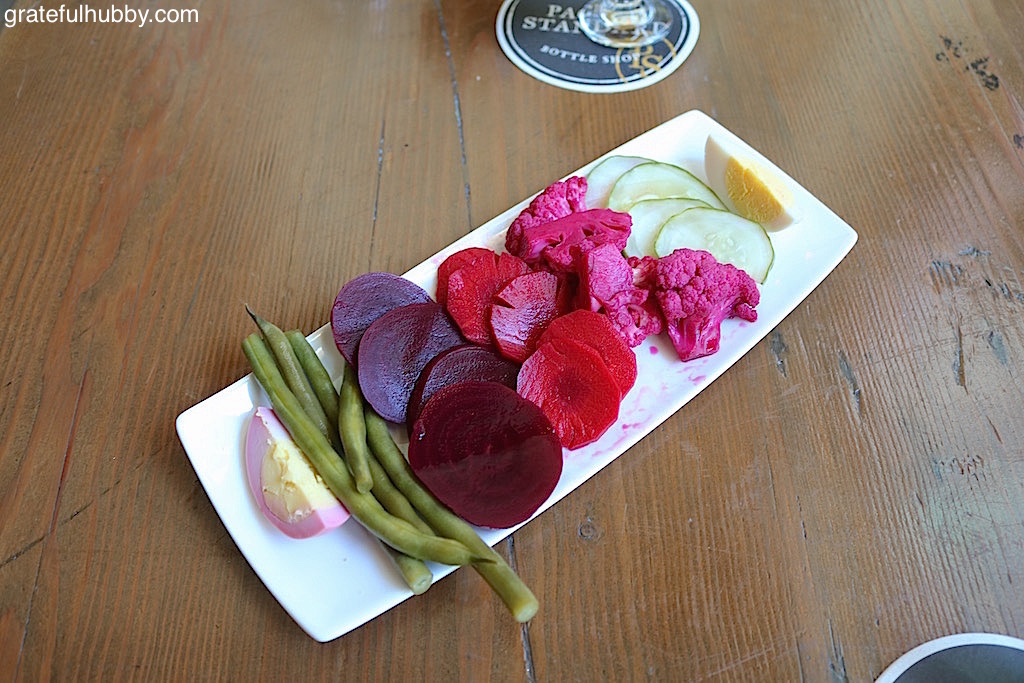 Charcuterie Board.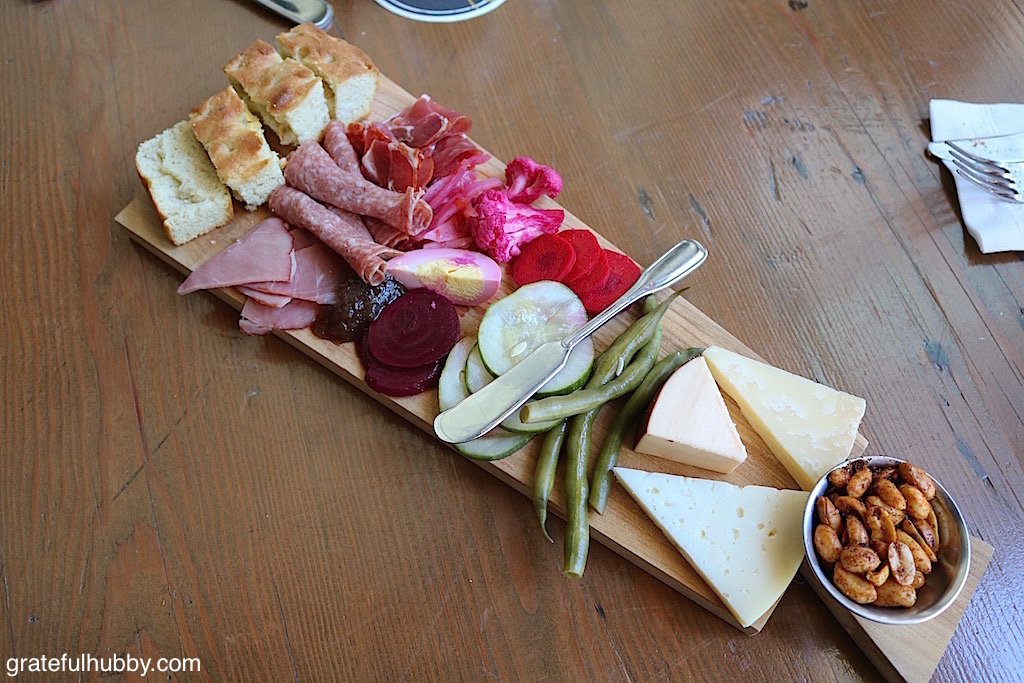 Grilled Cheese with Chips and Salsa.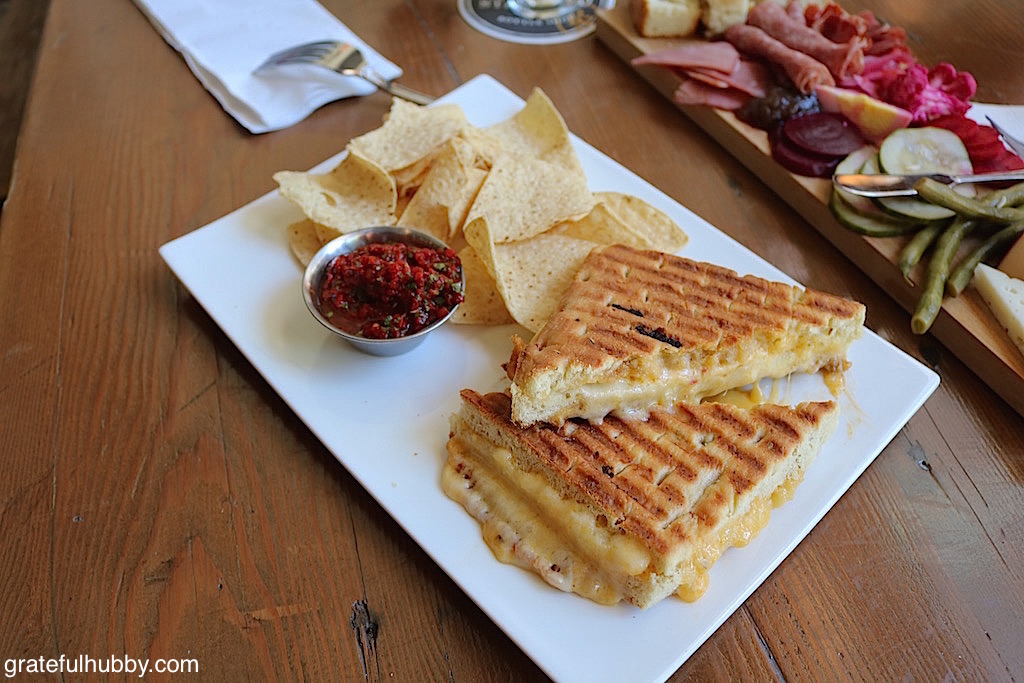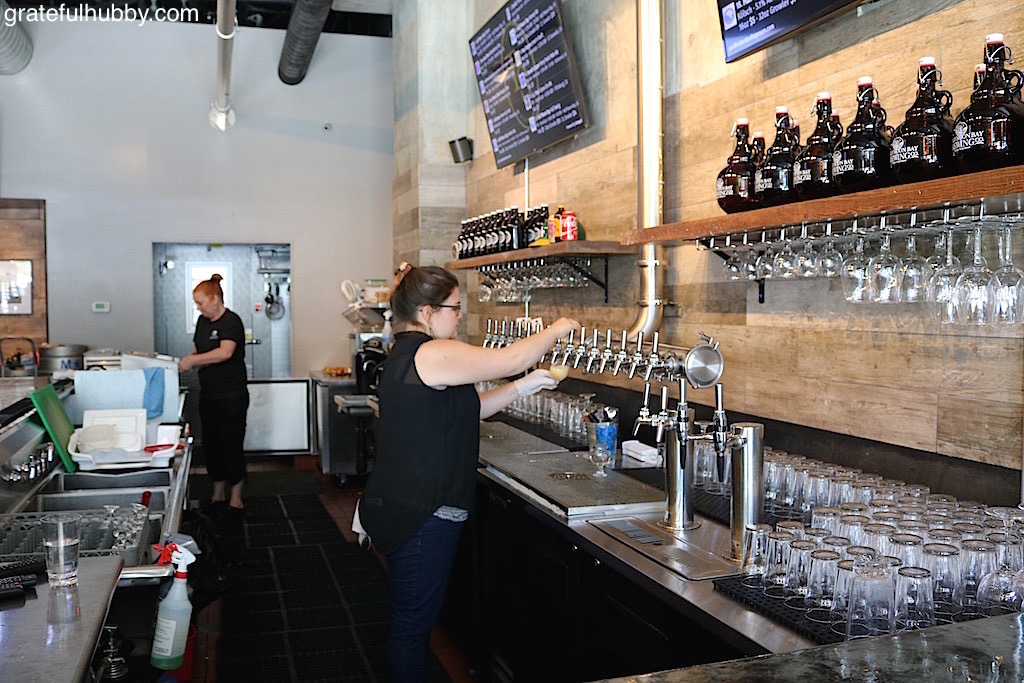 We ordered additional tasters of Barebottle Galaxy Dust and High Water Campfire Stout (Nitro).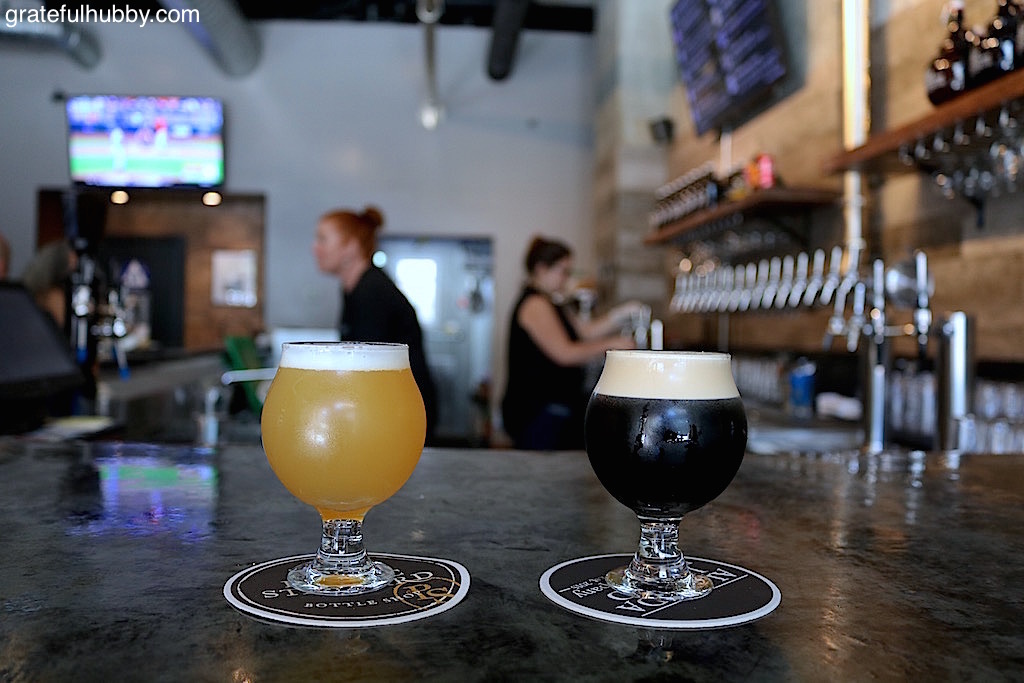 To pair with House-Baked Pretzel Knots with Cheese Sauce and Mustard.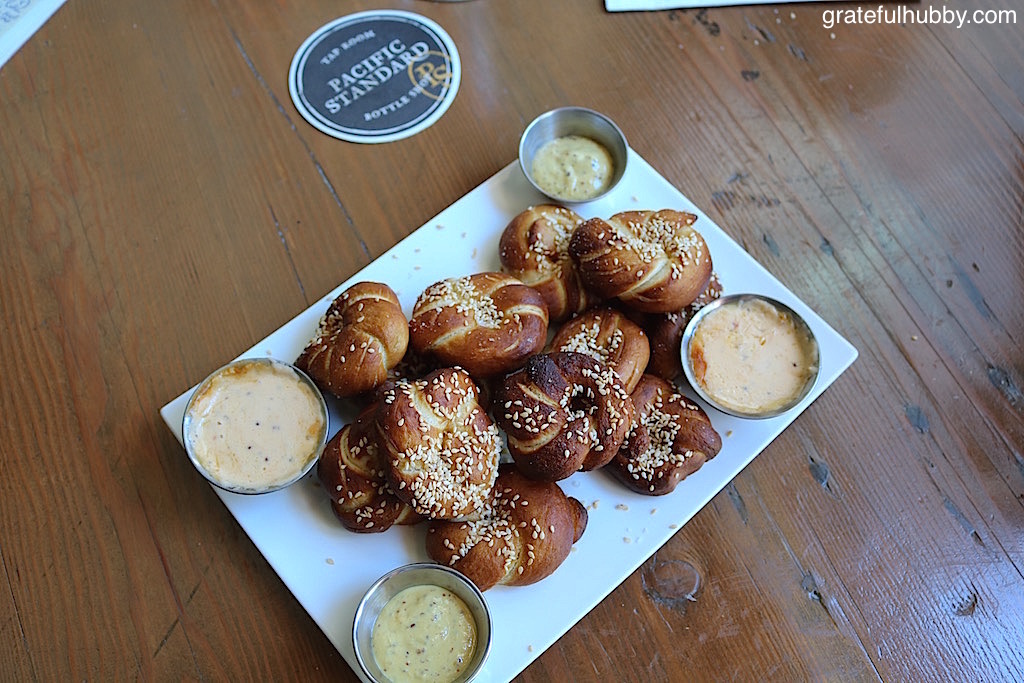 As we enjoyed our beer and food, it quickly became clear how special Pacific Standard is, thanks mainly to the excellent and knowledgeable service, a great beer selection (including bottled offerings), tasty bites and the charming space.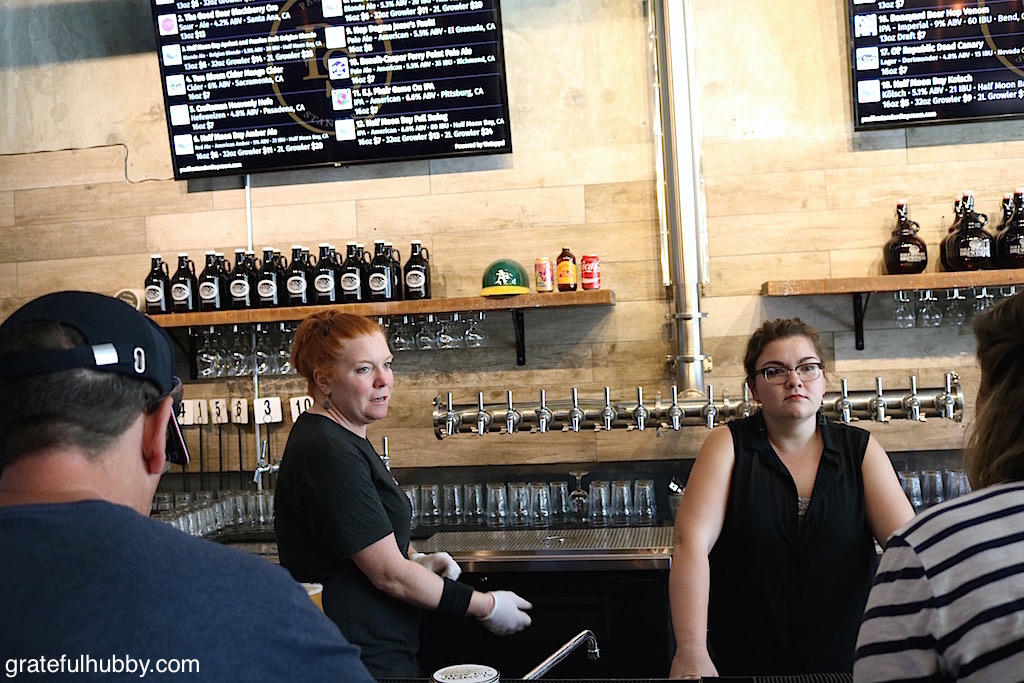 Wifey and our younger kid both raved about the food, and we made sure to offer up our compliments to Jana, who's been with Pacific Standard since its opening.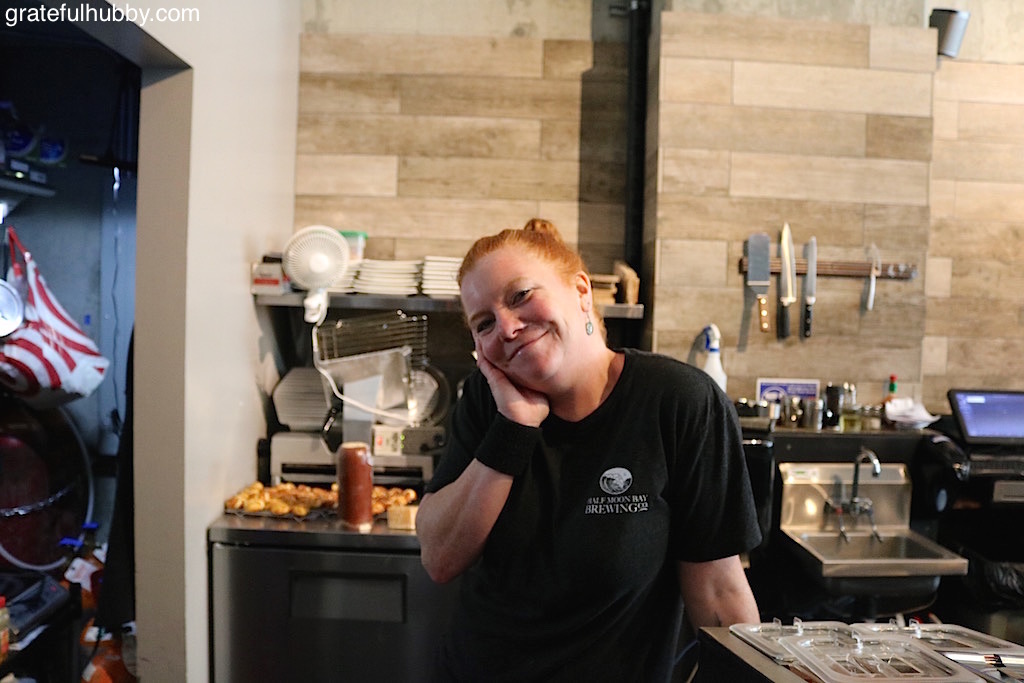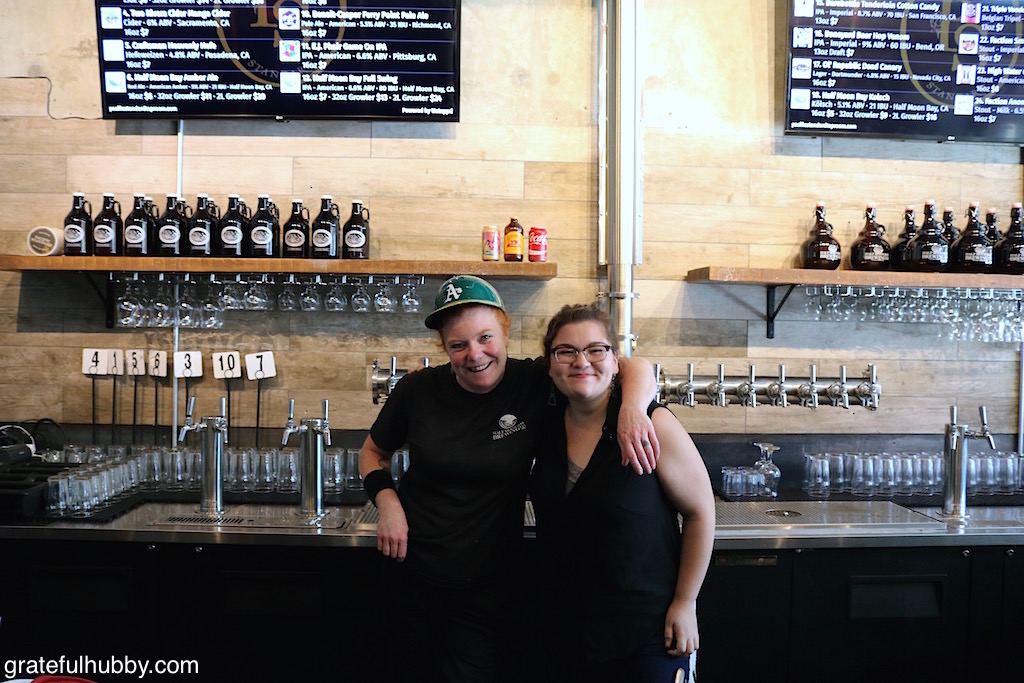 Cheers to Jana and Sophia (who had just recently joined Pacific Standard)! They helped make our visit extra enjoyable.
Whenever we visit Berkeley, a stop at Pacific Standard will be a must.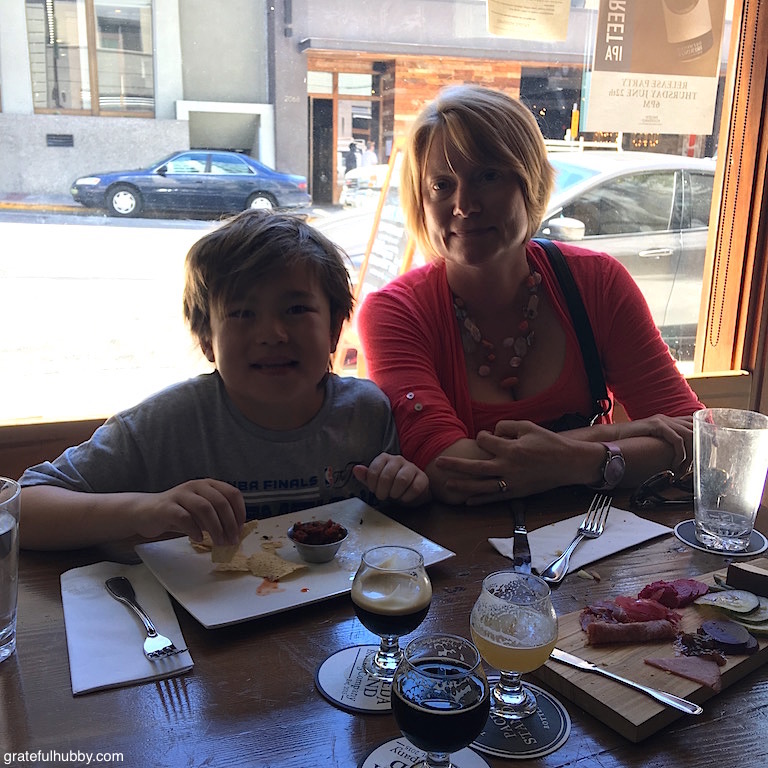 Switching gears a bit, we recently enjoyed a couple limited-release offerings from Half Moon Bay Brewing.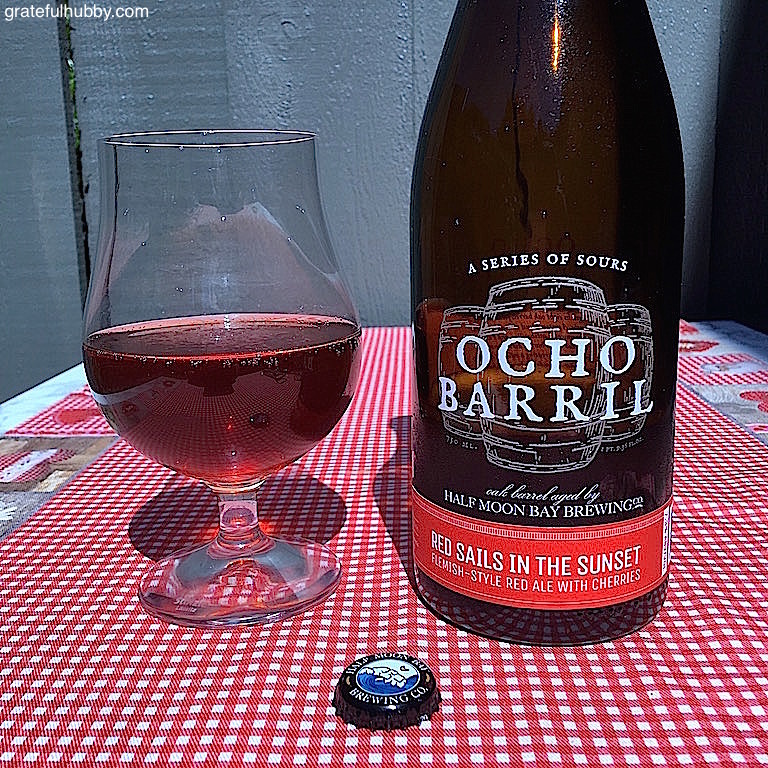 Red Sails in the Sunset Flemish-Style Red Ale with Cherries marks the third release from Half Moon Bay Brewing's Ocho Barril Series of Sours.
It's a Flanders Red-inspired beer aged in pinot noir barrels for a total of 18 months, with the last 4 months aged on tart cherries from Michigan.
Coming in at 7.3% ABV, it's a bright, tart and delicious beer with subtle oak flavor and enjoyable complexity.
A limited number of bottles of Red Sails in the Sunset are available at Pacific Standard.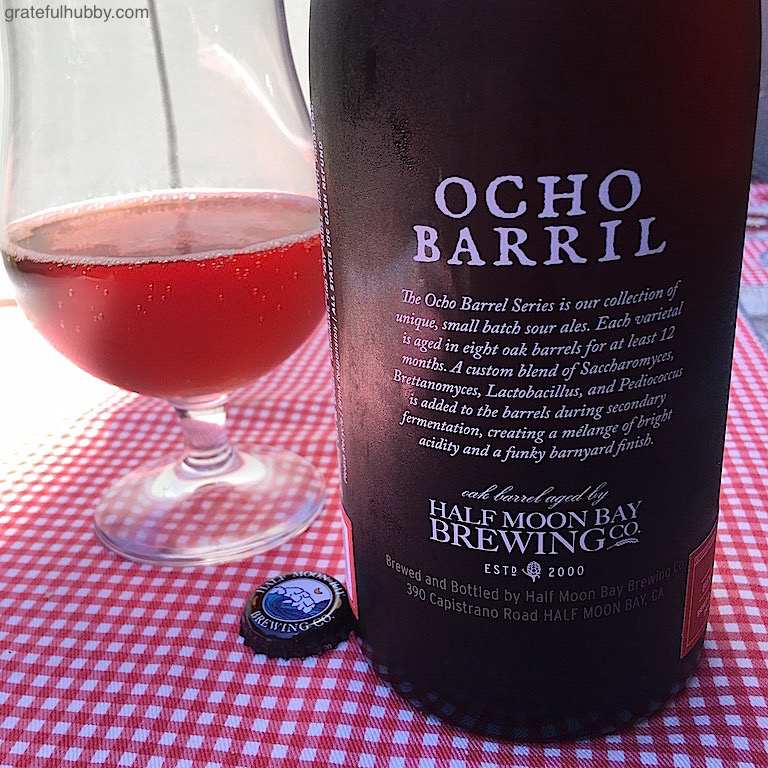 Half Moon Bay Brewing Papa Juice Old Ale is a small batch release aged six months in Redemption Rye Whiskey barrels.
The flavors are punctuated by notes of dates, maple, molasses, whiskey and oak.
Papa Juice is an exquisite, smooth sipper that belies its 13.1% ABV content.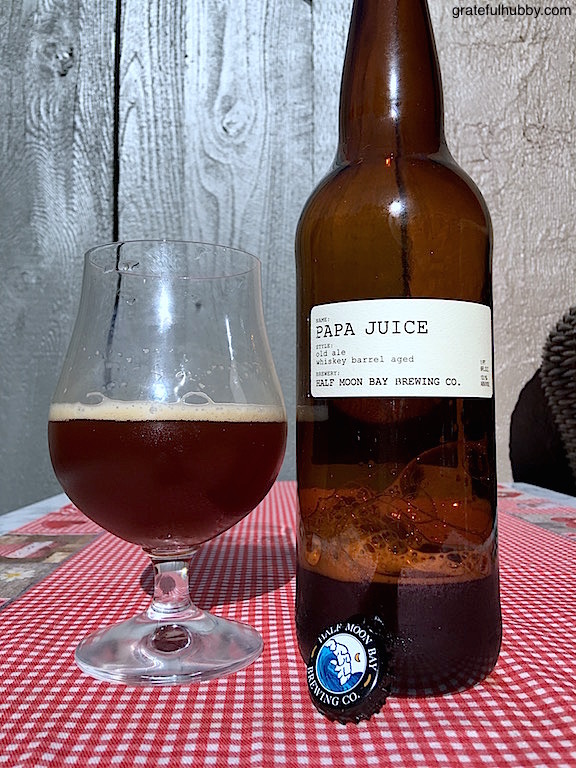 With special releases like these two excellent offerings, brewmaster James Costa and his team continue their output of standout beers.
Cheers! Prost! Gunbae!
~Andy