San Jose's Whole Foods Market at 777 The Alameda celebrated the new naming of their brewery and taproom – Floodcraft Brewing Company – earlier this summer with a weekend's worth of festivities.
Kickstarting the festivities was the grand re-opening kickoff party, which I had the good fortune of attending.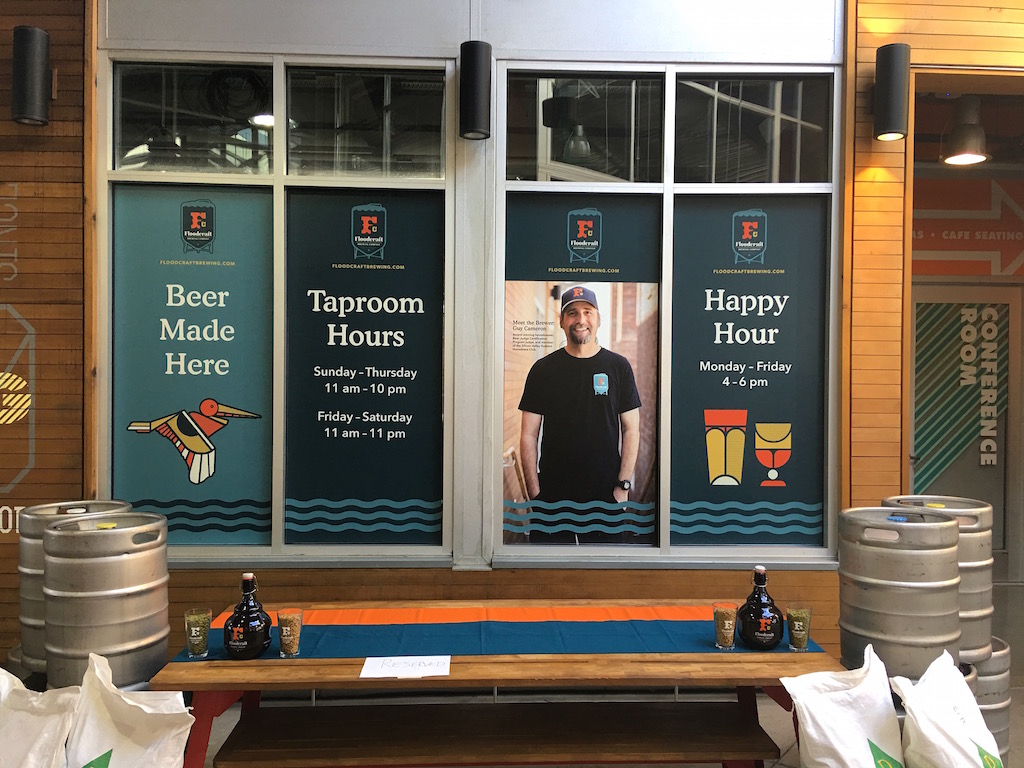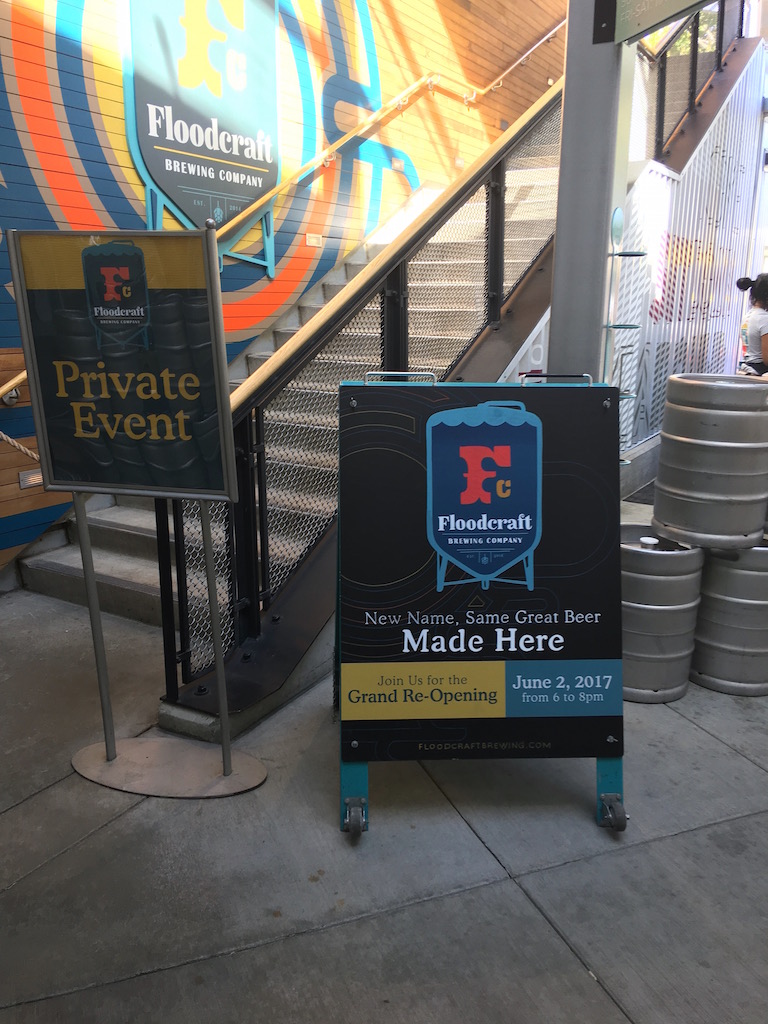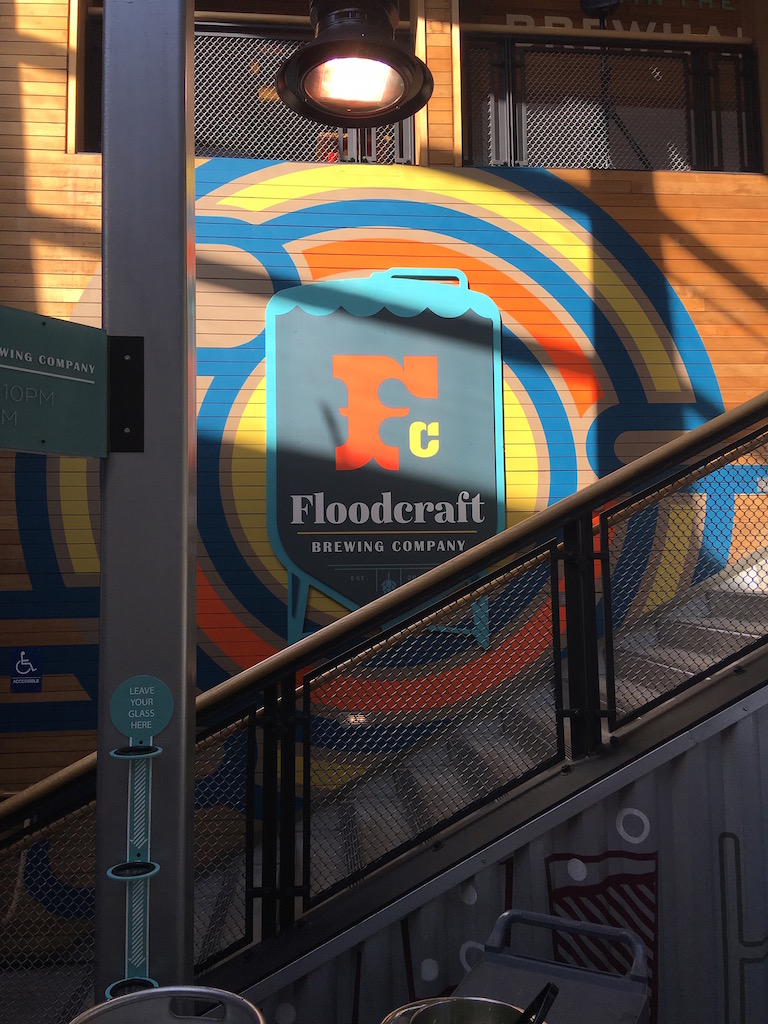 Brewmaster Guy Cameron was busy interacting with the first of many guests that evening.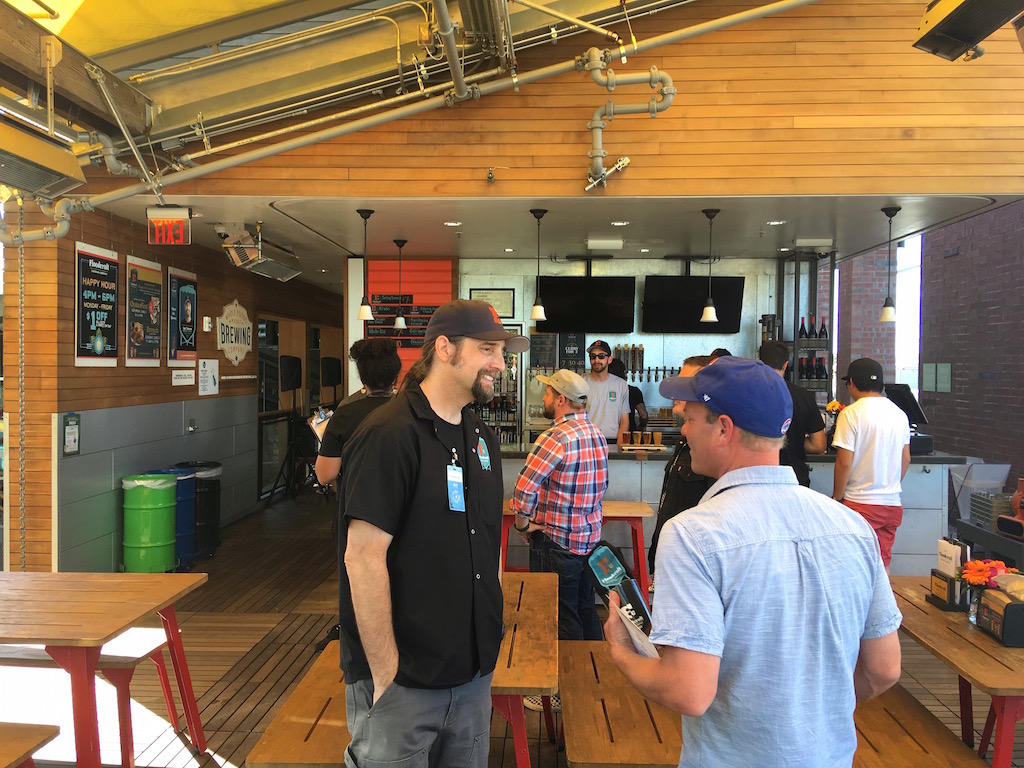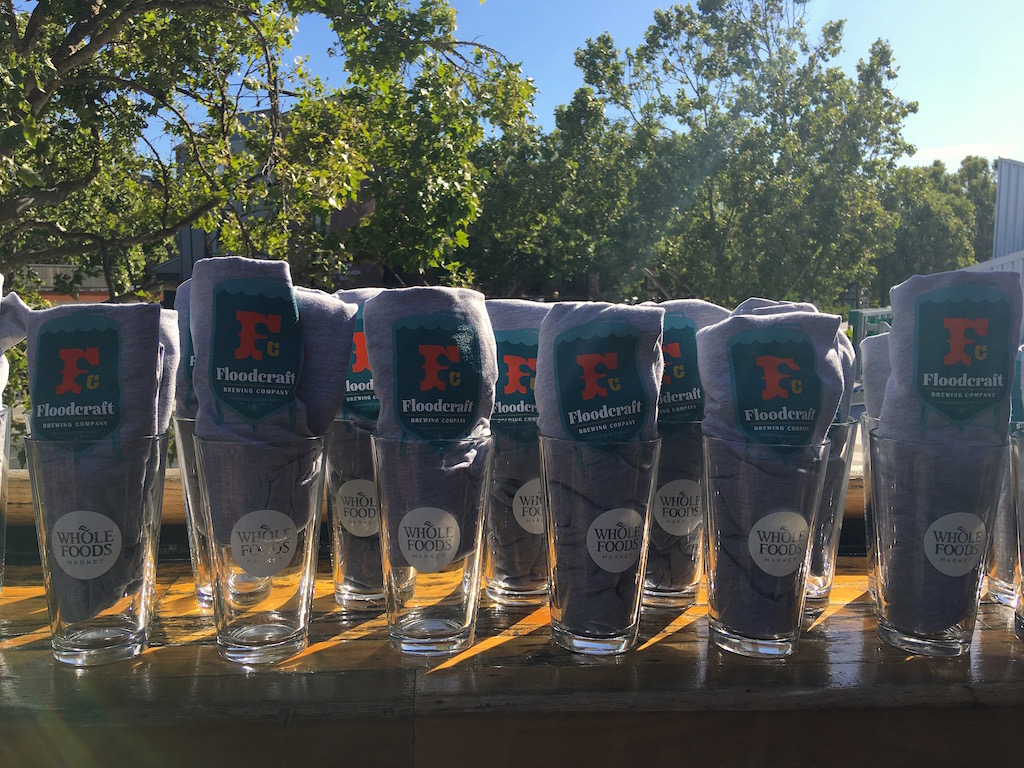 The friendly bar staff.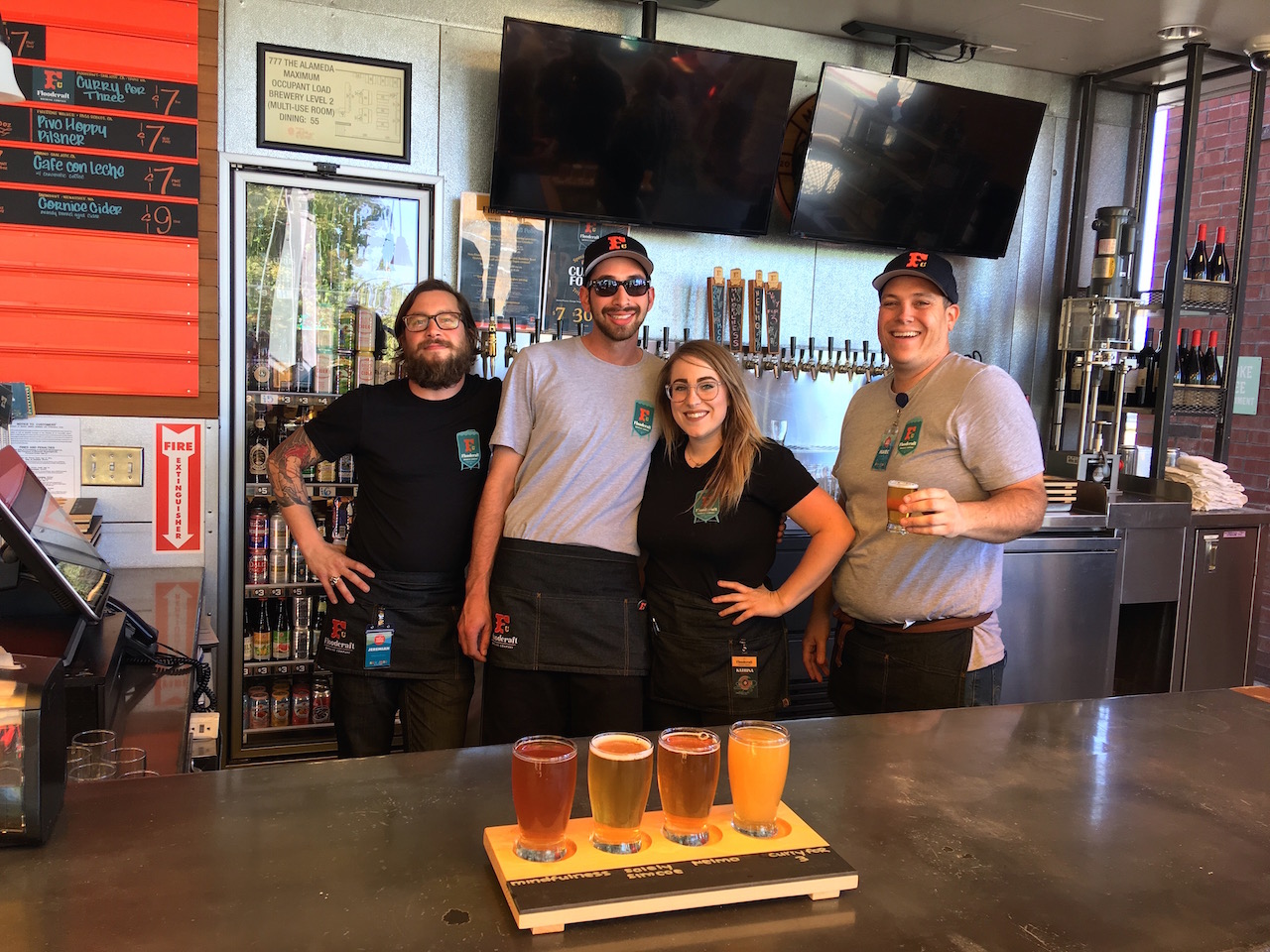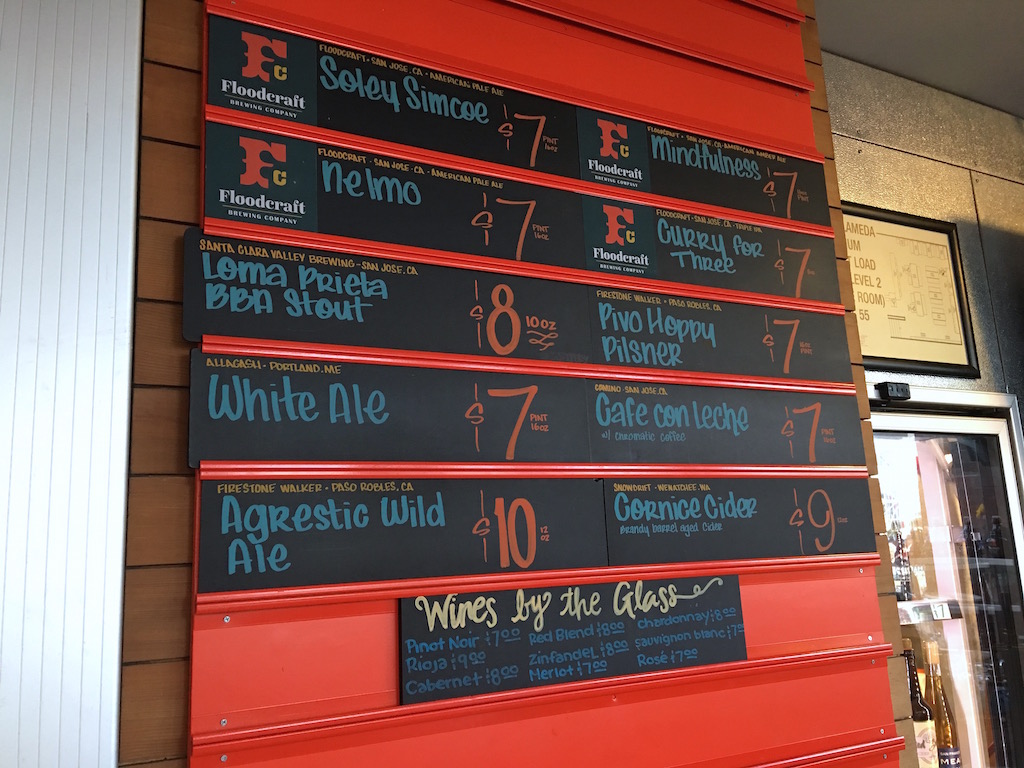 On tap were four of Floodcraft Brewing's own beers:
Curry for 3 Triple IPA
Solely Simcoe American Pale Ale
Nelmo American Pale Ale
Mindfulness American Amber Ale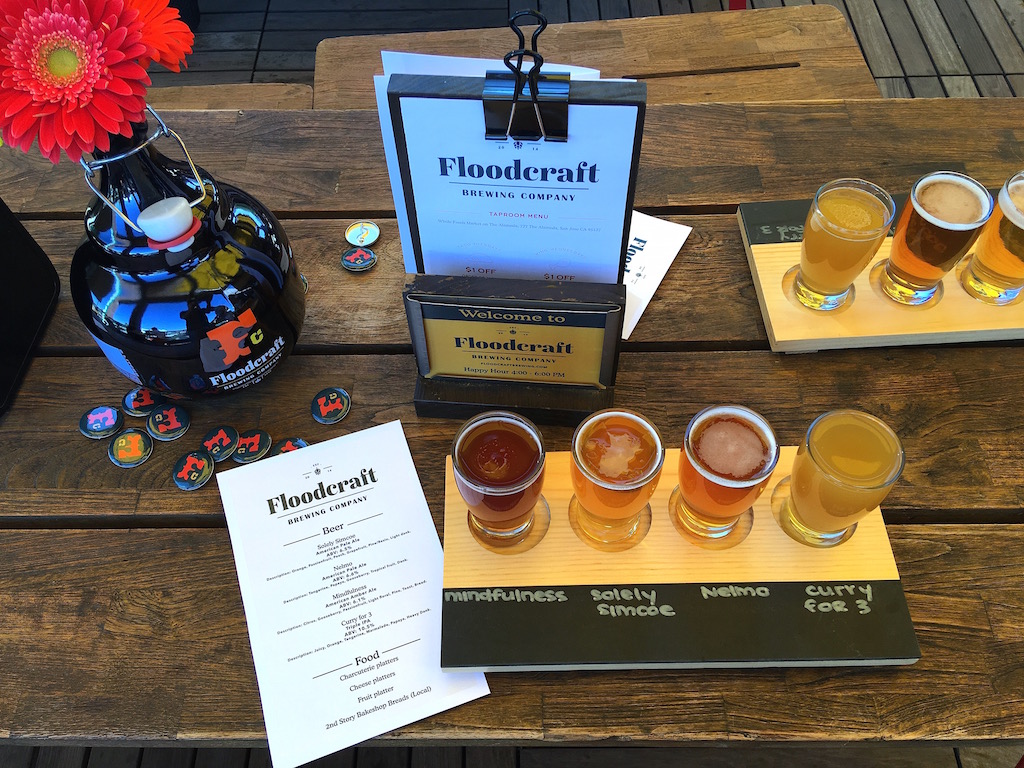 Charcuterie, cheese and fruit platters galore. Plus cupcakes.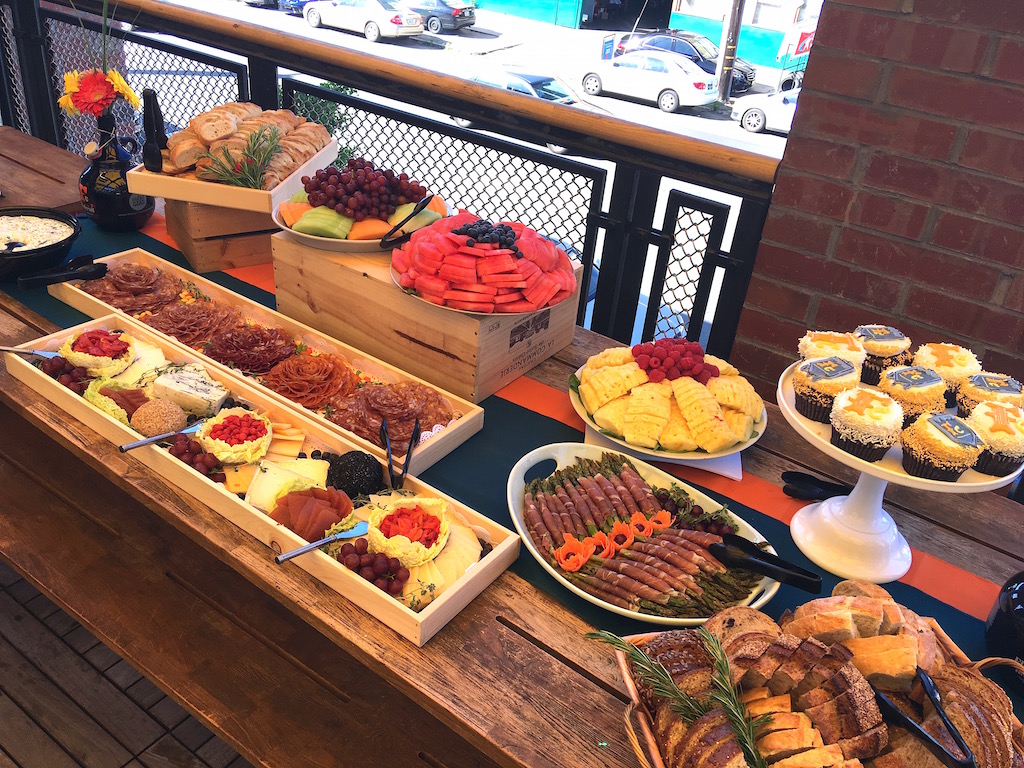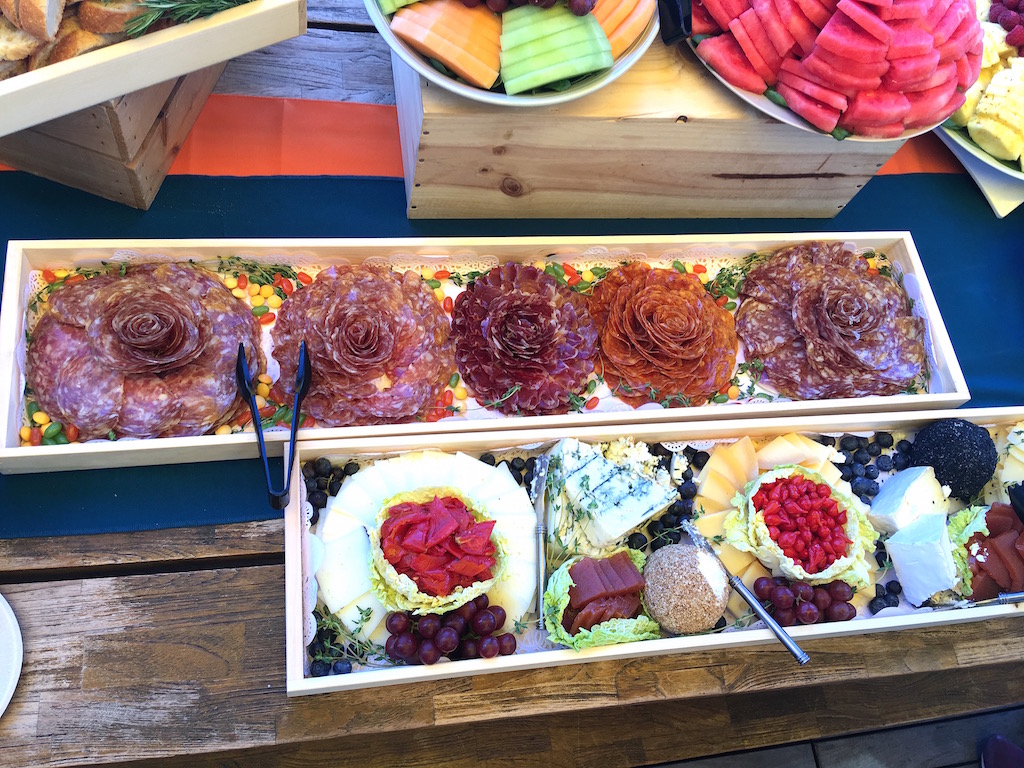 My bud Stef enjoying his flight of Floodcraft's inaugural offerings.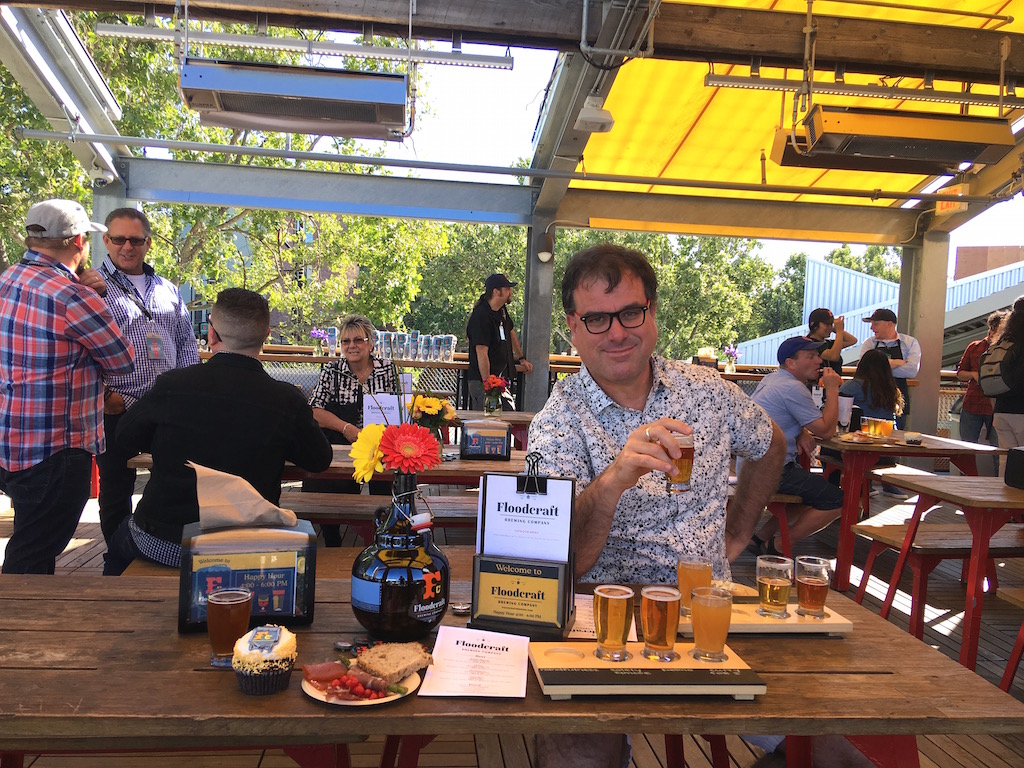 All four Floodcraft beers were tasty, but I especially enjoyed Curry for 3 Triple IPA, a very well-balanced orange juice bomb with notes of tangerine, marmalade and papaya with a smoothness that belied its 10.5% ABV.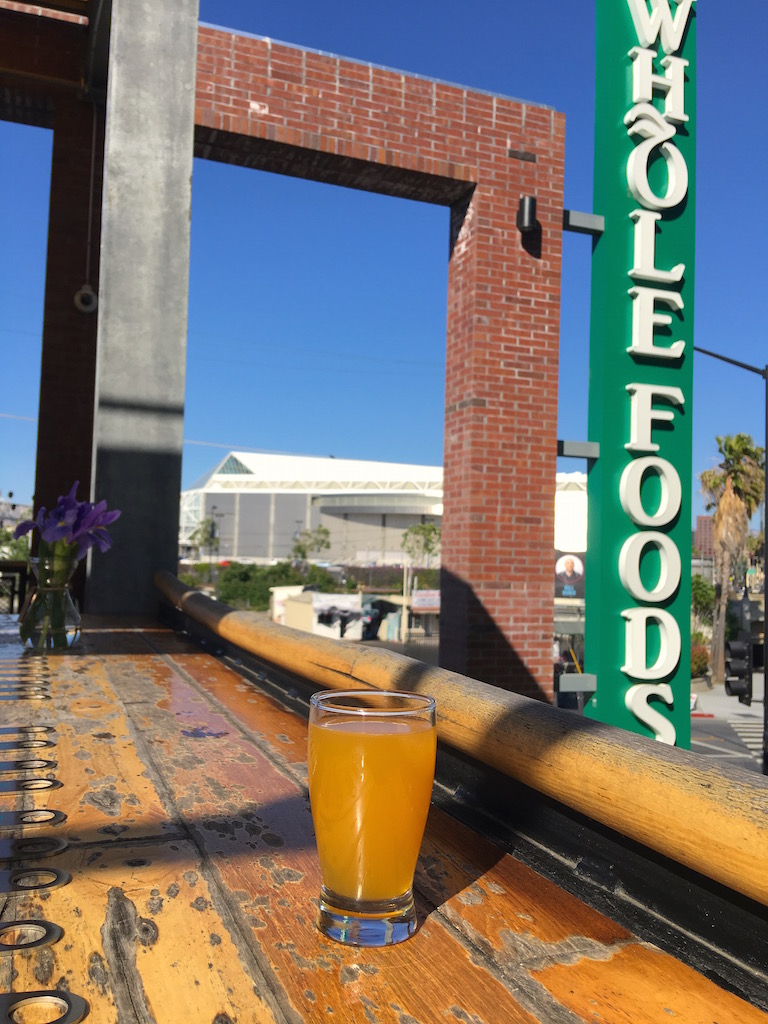 It was great – as always – catching up with Guy.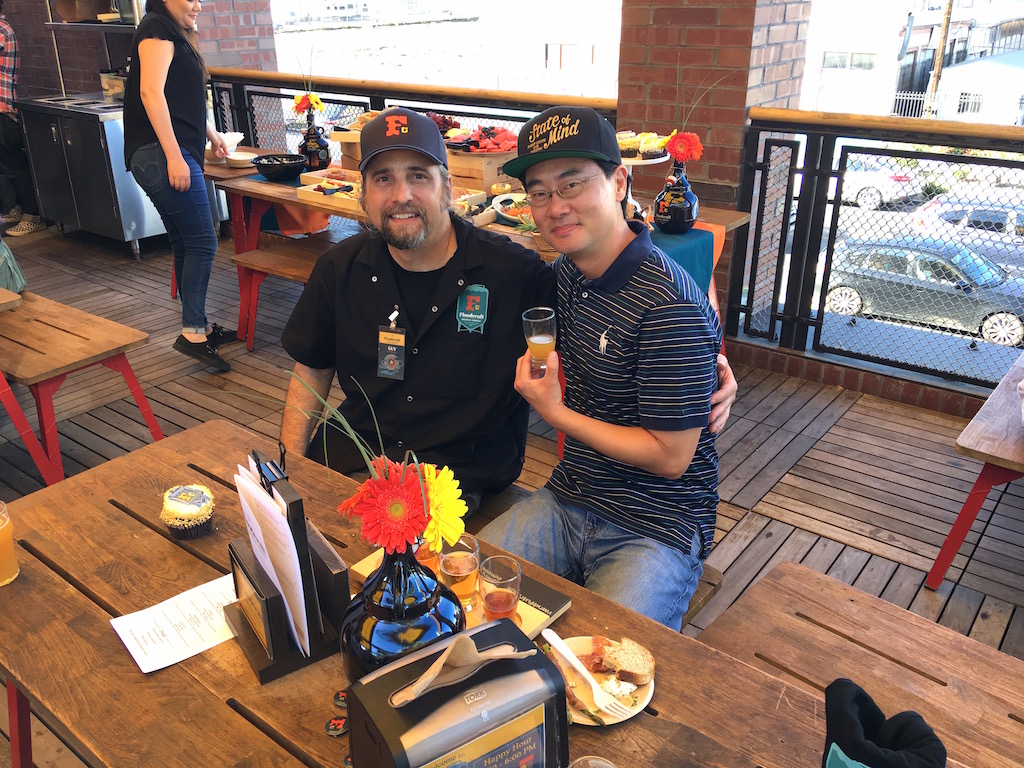 The Whole Foods team and guests expressed their appreciation for Guy's leadership as well as for his consistently excellent creations.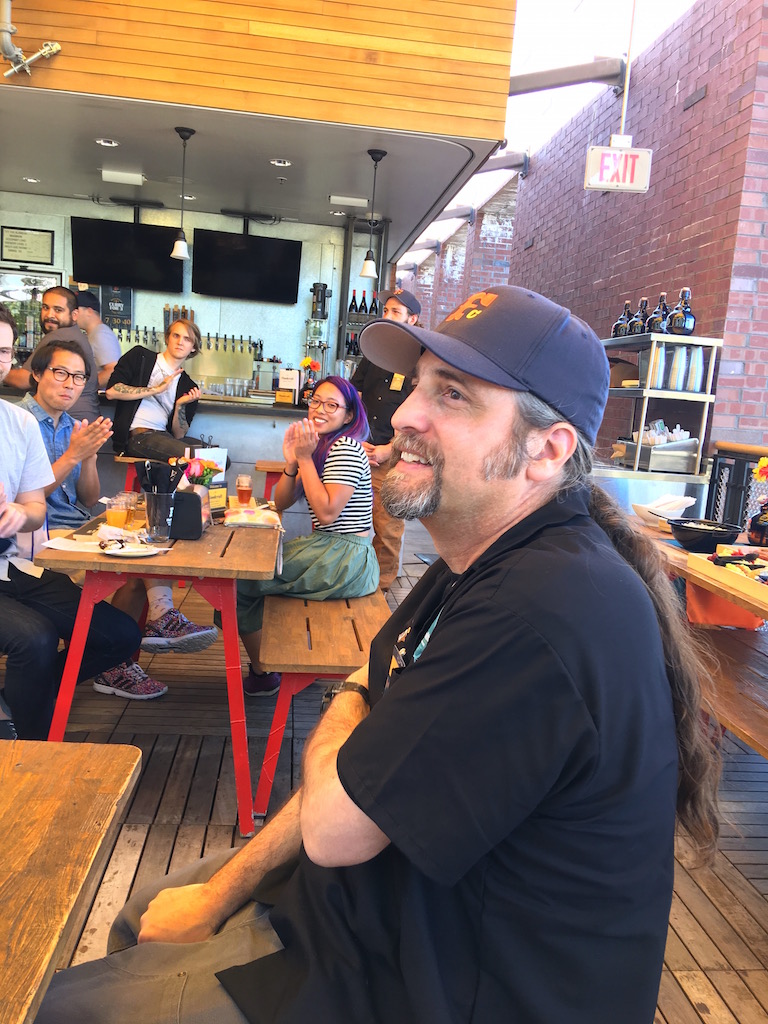 Whole Foods also celebrated the occasion with their signature 'breaking bread' ceremony, which included pretzels that spelled out "FLOODCRAFT."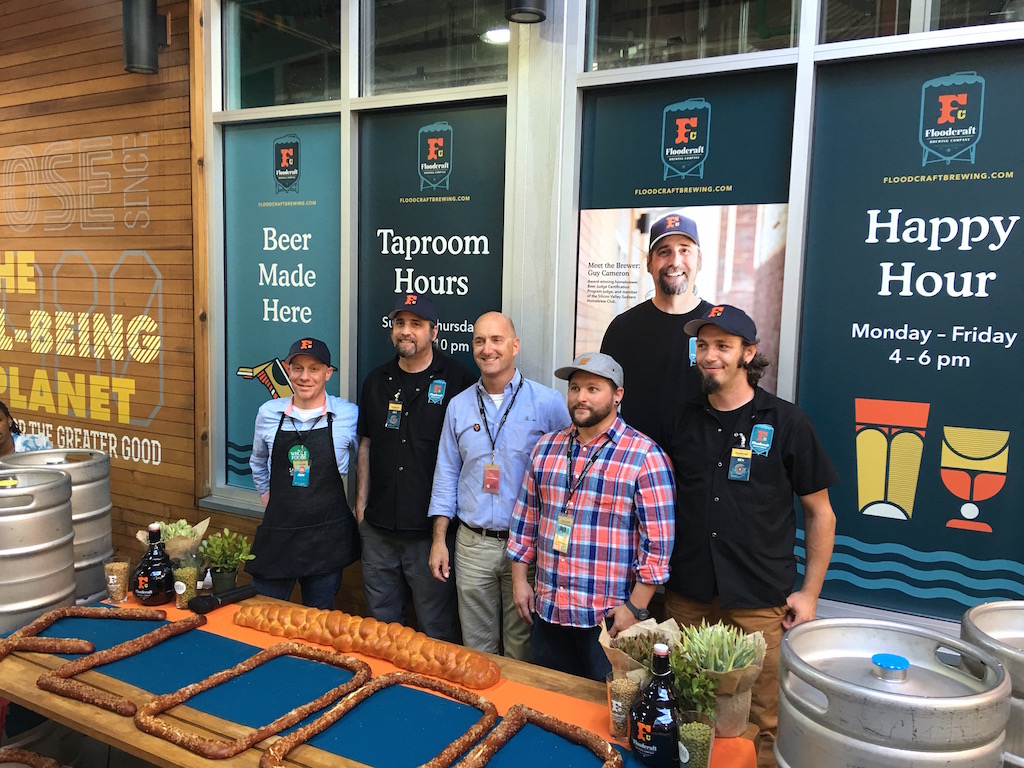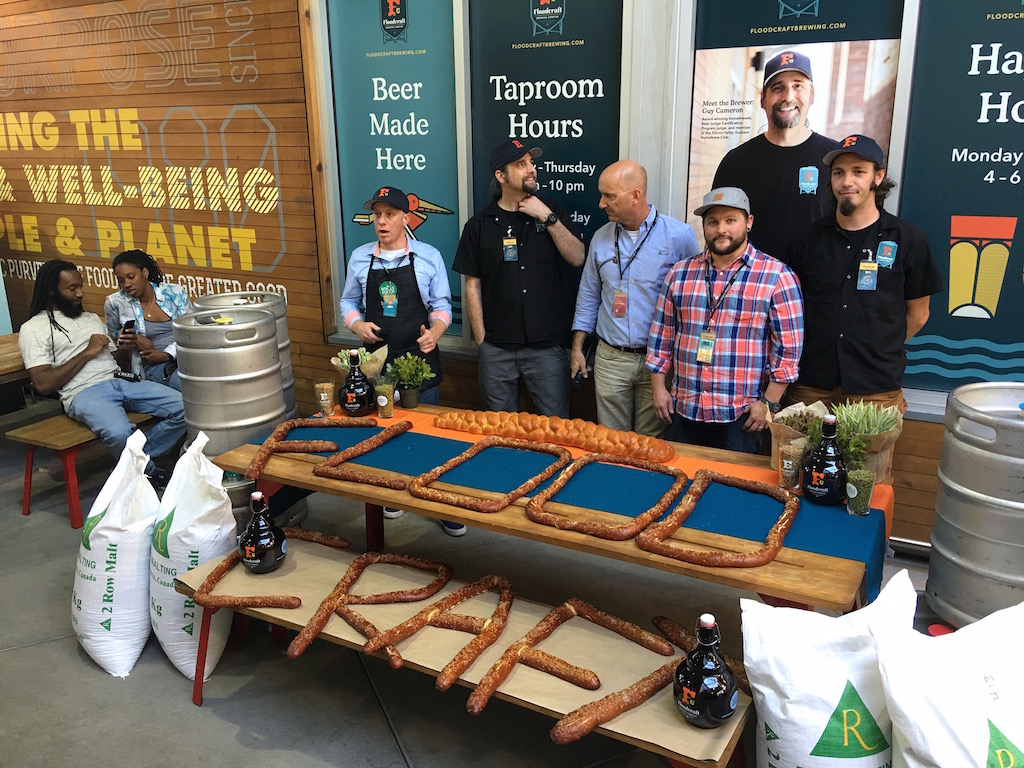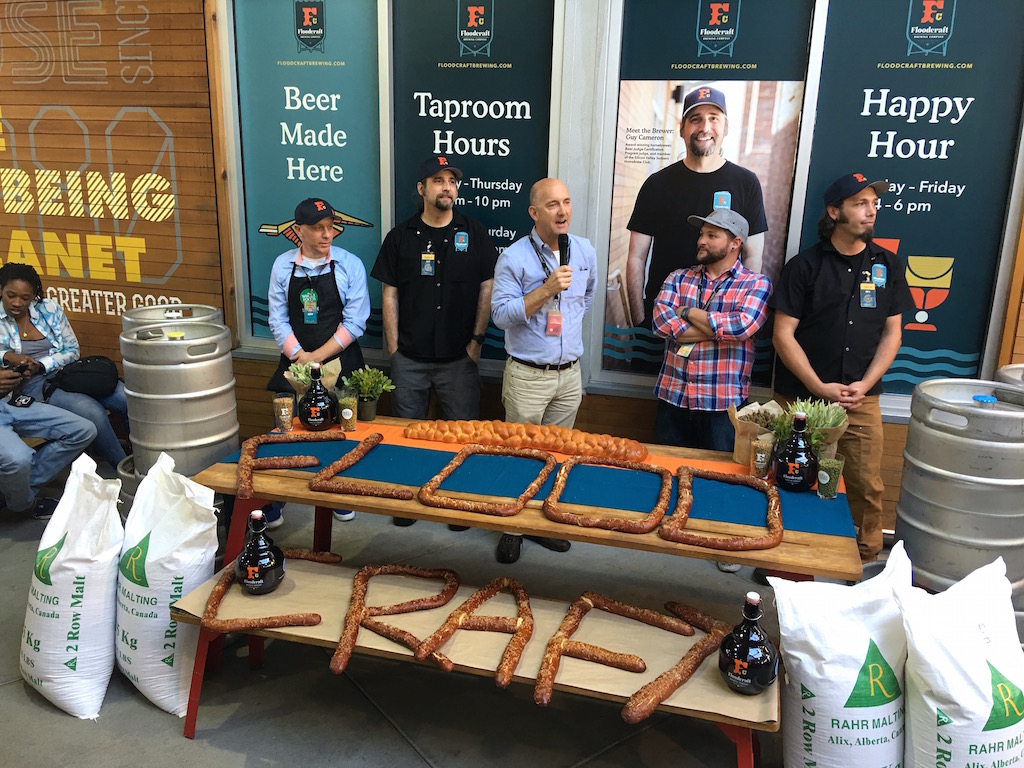 Words of appreciation were given – again – to the Floodcraft Brewing Company brewing team, consisting of Guy and assistant brewer Ben Wright (right).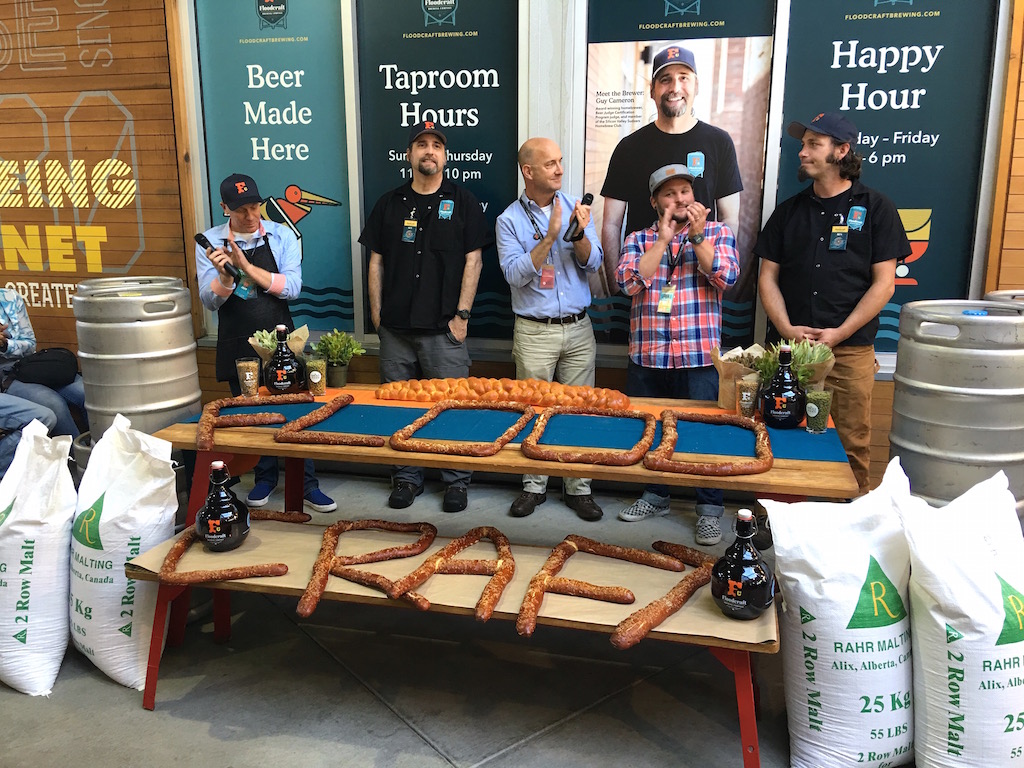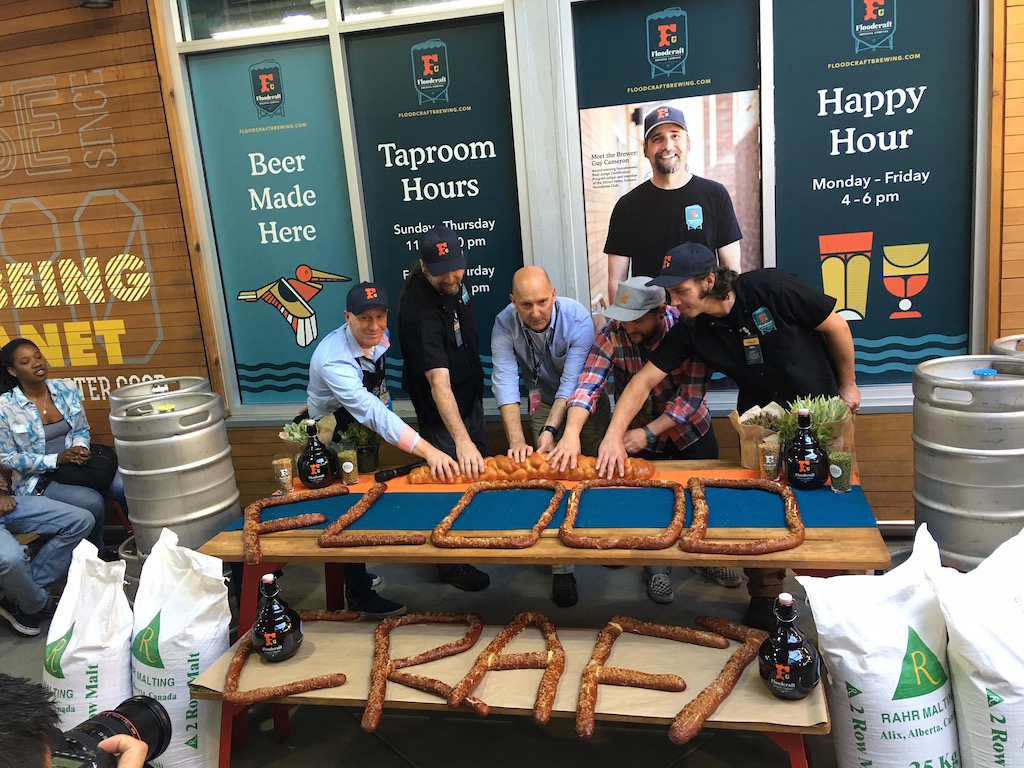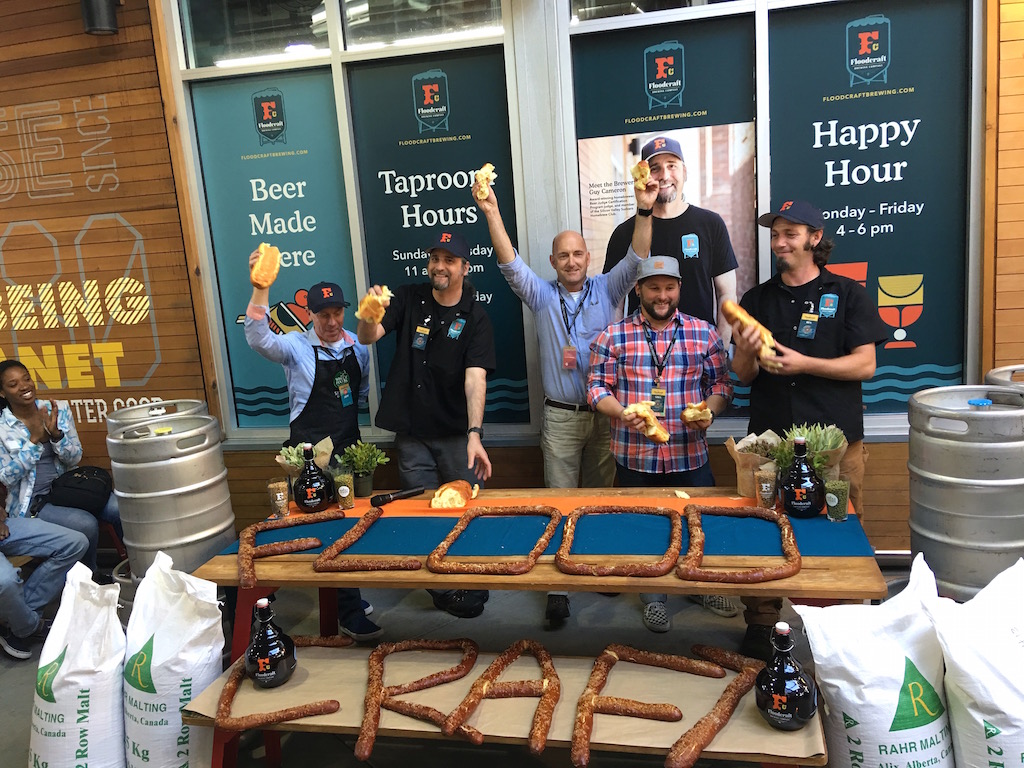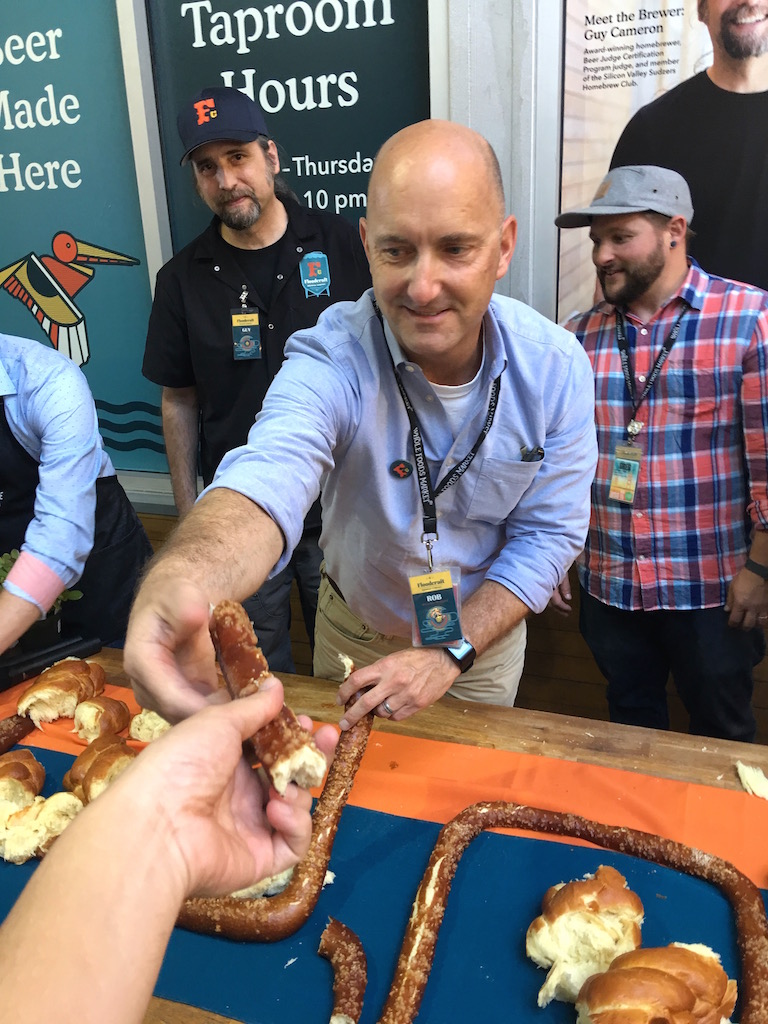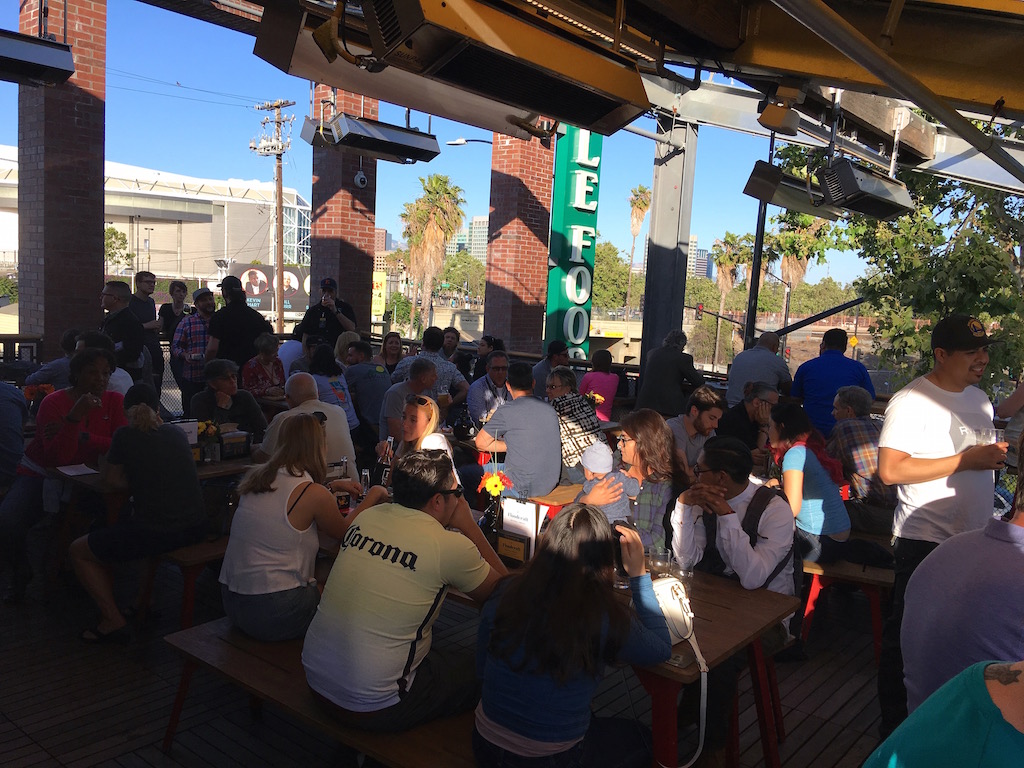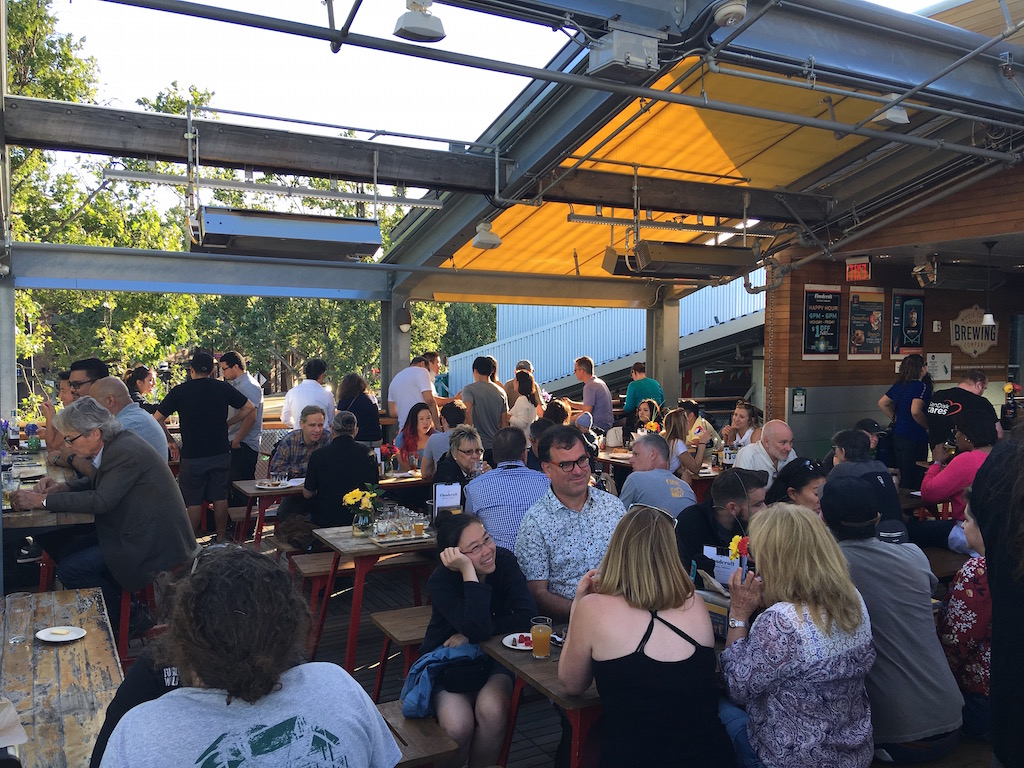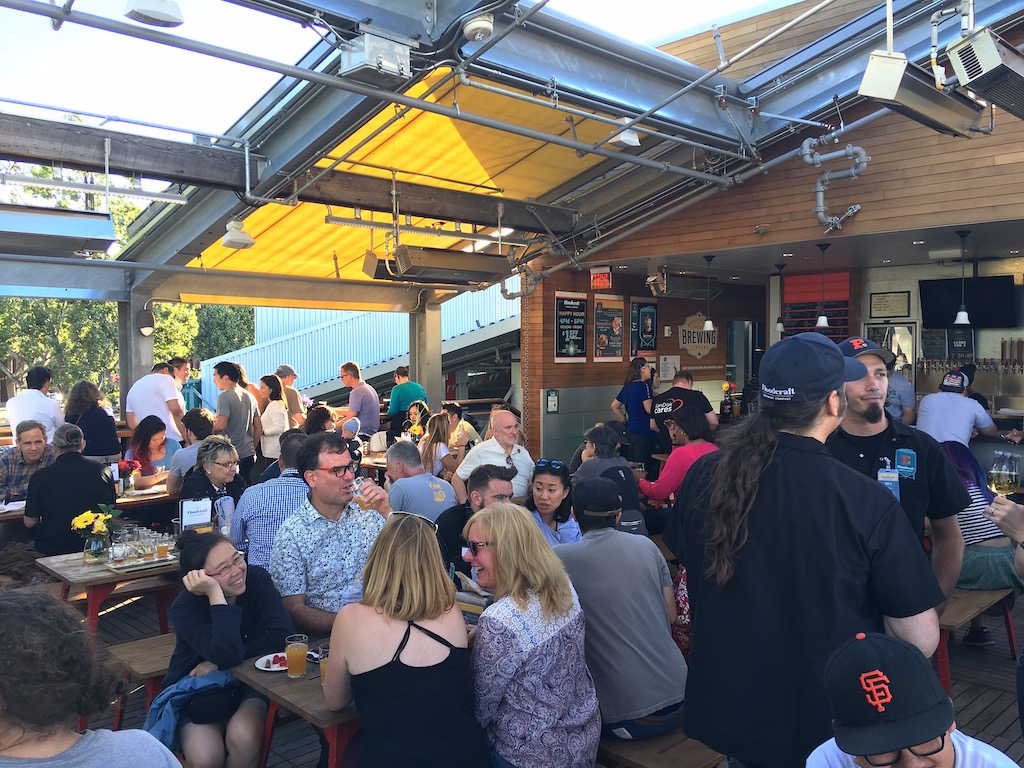 Ben and Guy.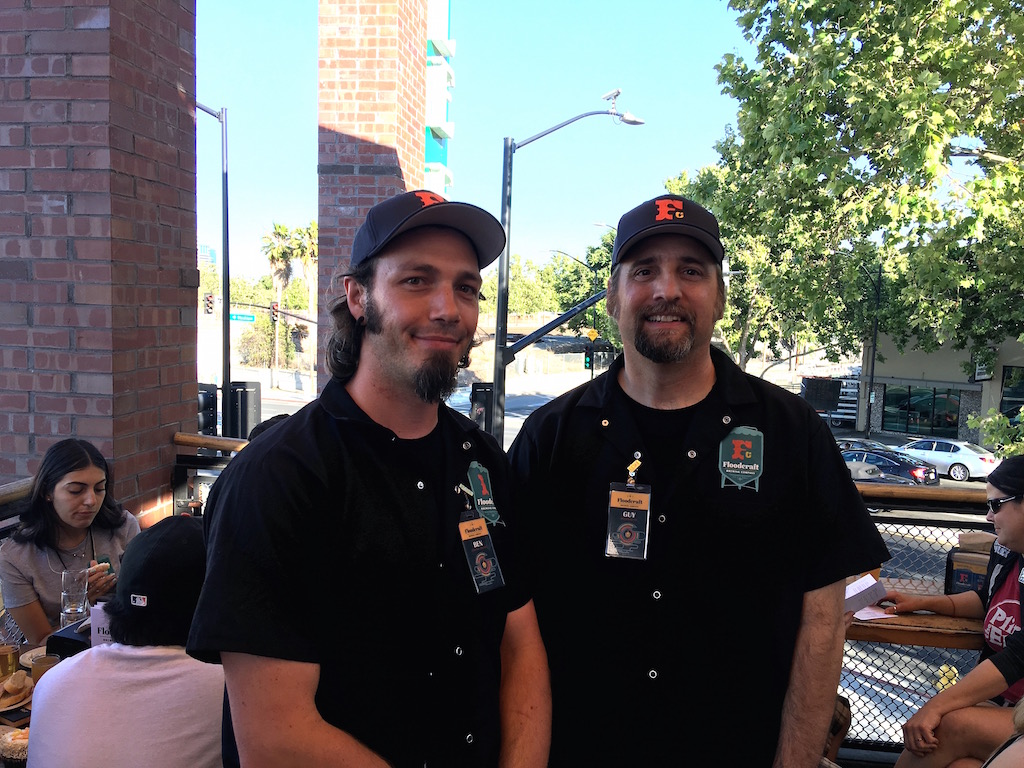 I was grateful to have more than my fair share of the limited Curry for 3 Triple IPA.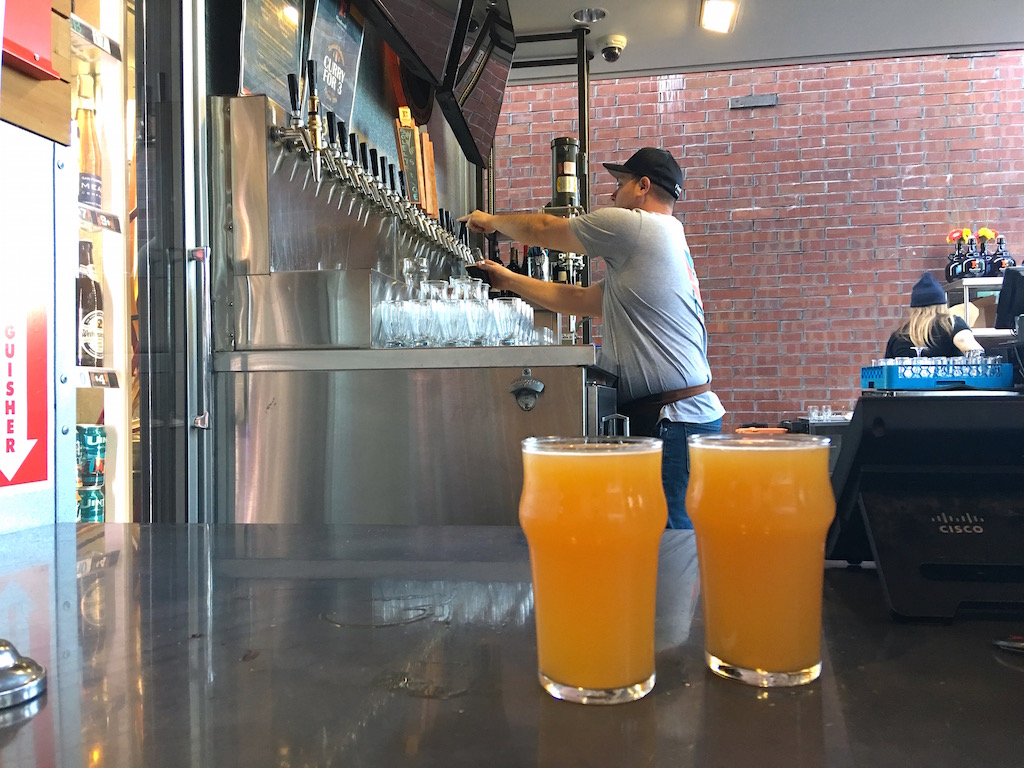 In fact, it didn't take long after the first initial sips to realize that Curry for 3 is one of my all-time favorites of any style.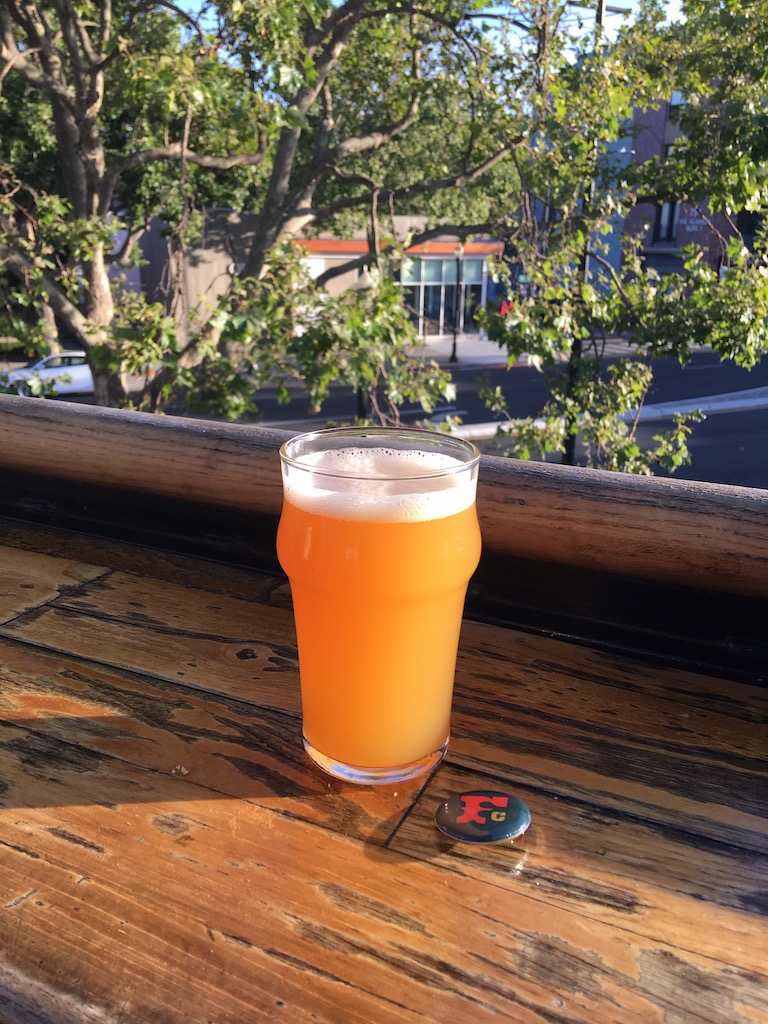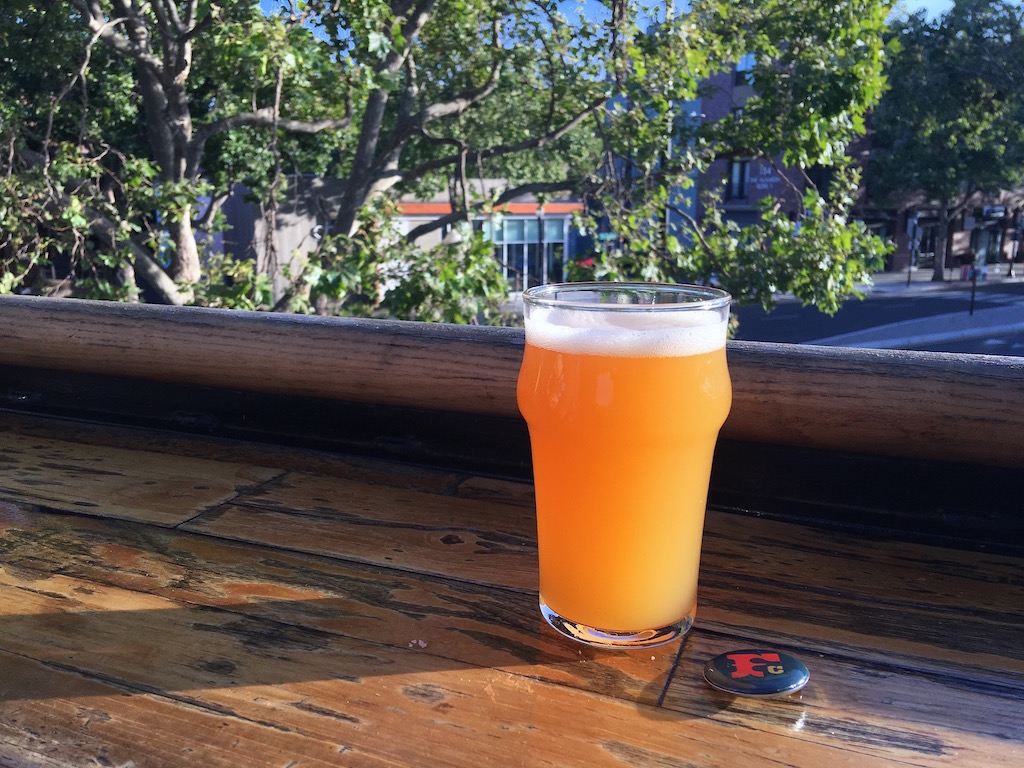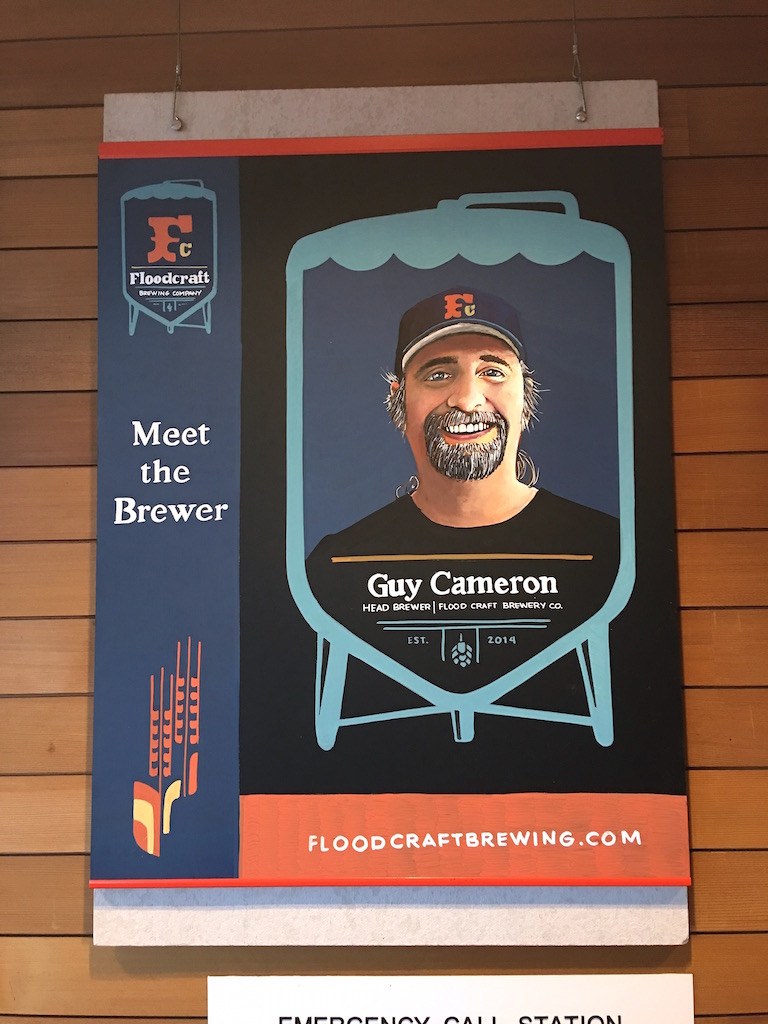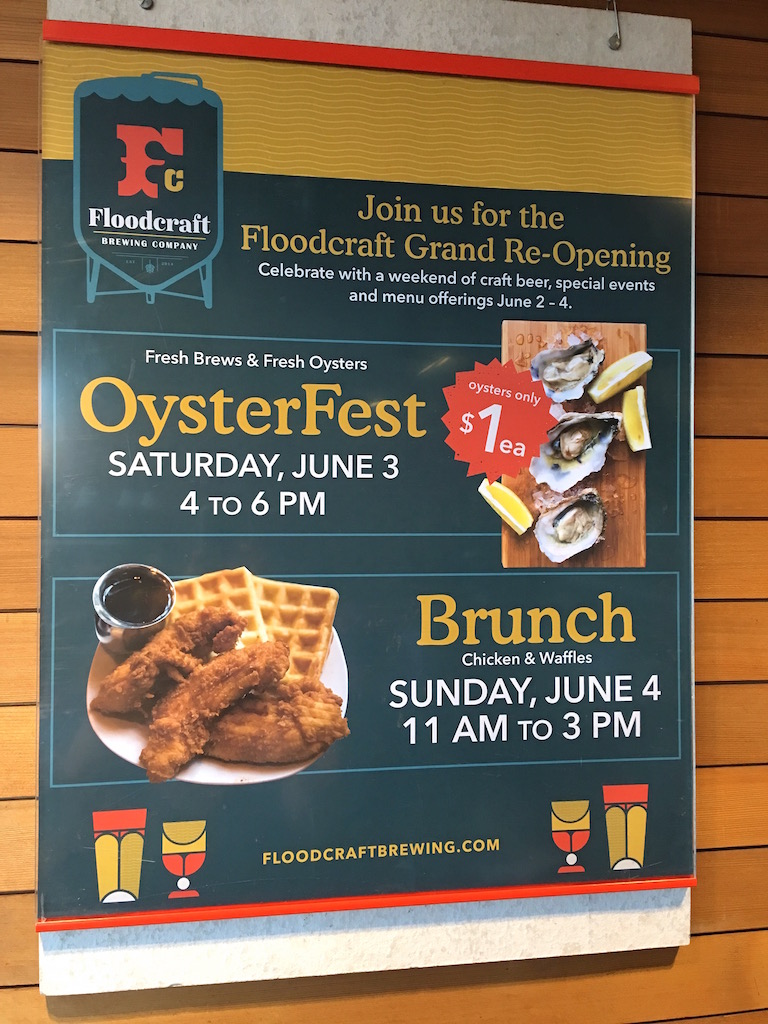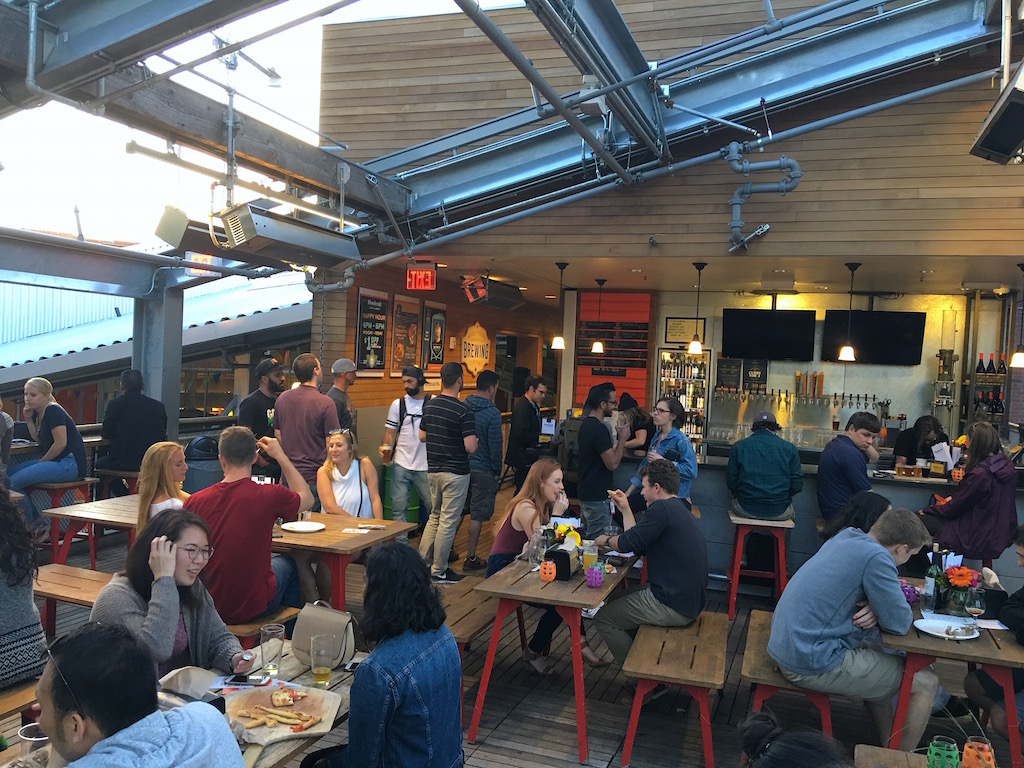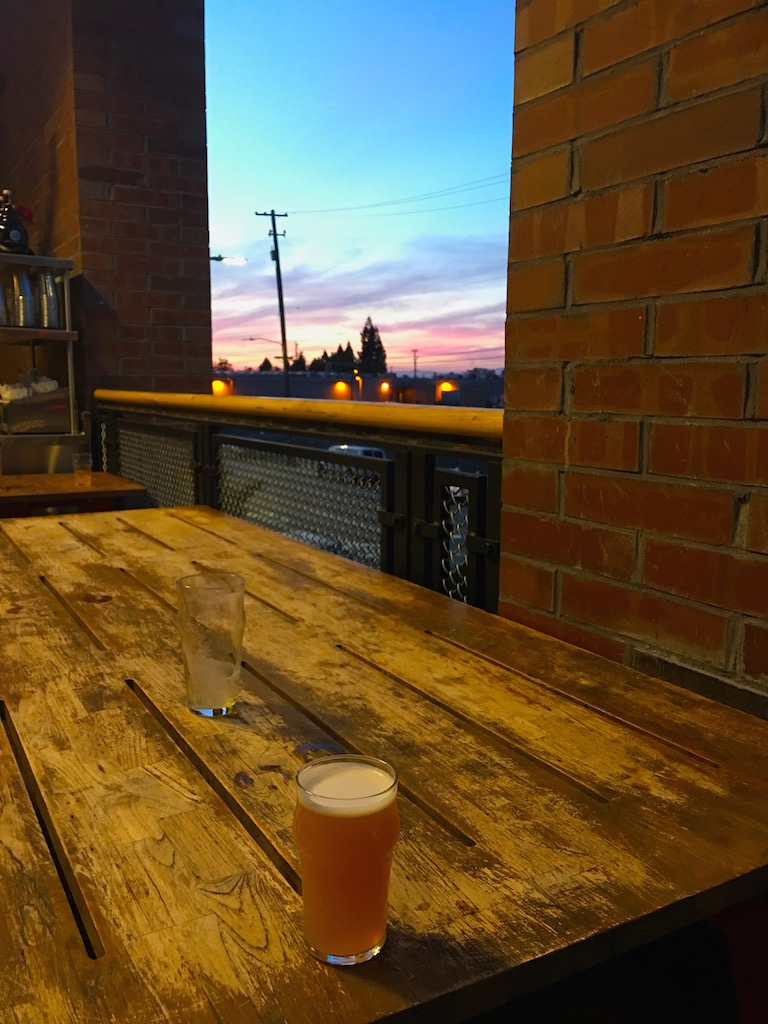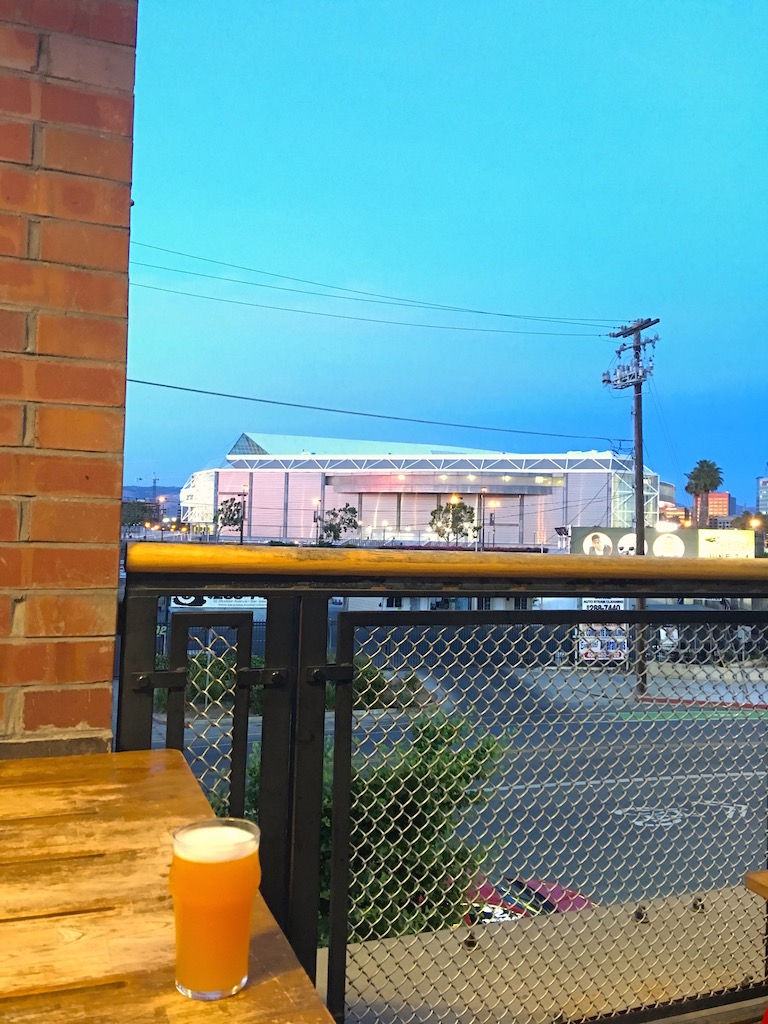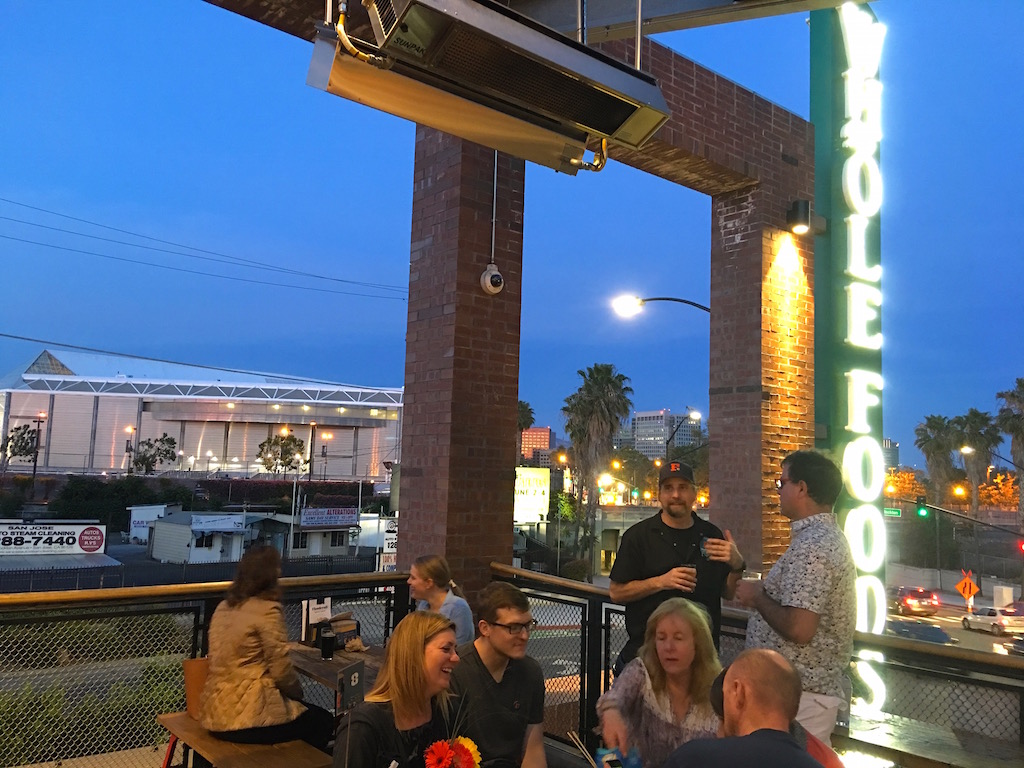 What a memorable event – delicious food and beer, happy vibes and good times with good folks.
And look for Floodcraft offerings to start appearing at the other South Bay Whole Foods locations with taprooms.
Cheers! Prost! Gunbae!
~Andy