One of our summer highlights was the opportunity to enjoy a special summer tasting menu designed by Top Chef finalist Melissa King.
The dinner took place the end of July at the Whole Foods Market Santa Clara and showcased Bay Area producers Frog Hollow Farm, Jacobs Farm, Panorama Meats, Nicasio Valley Cheese Co. and Bonny Doon Vineyard.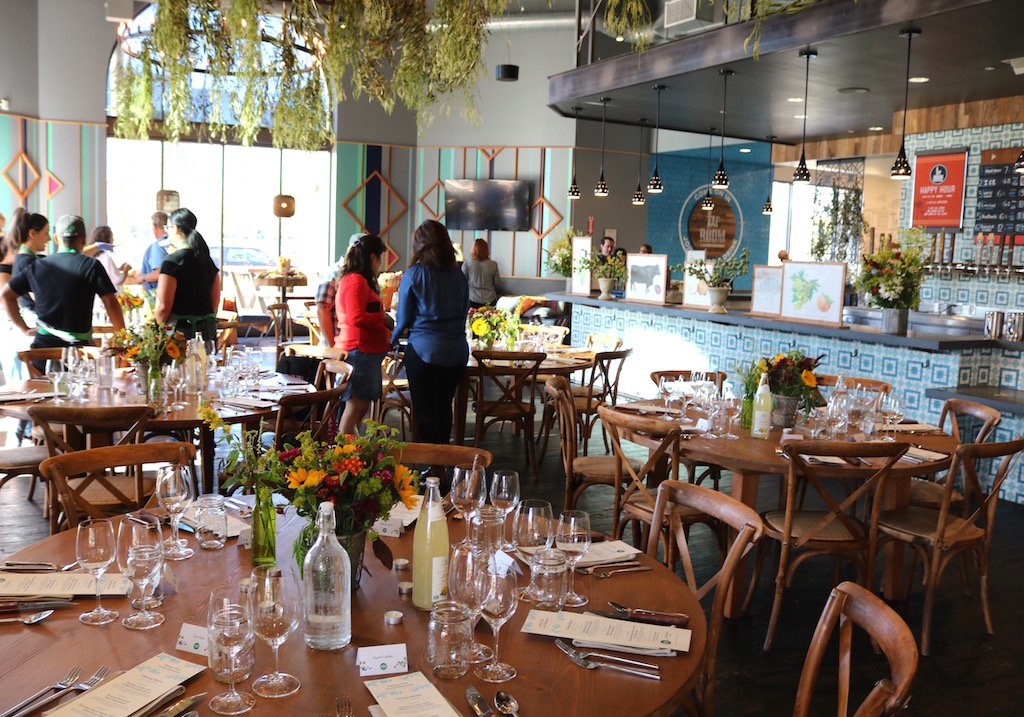 The appetizer arrangements were lovely to look at. And delicious.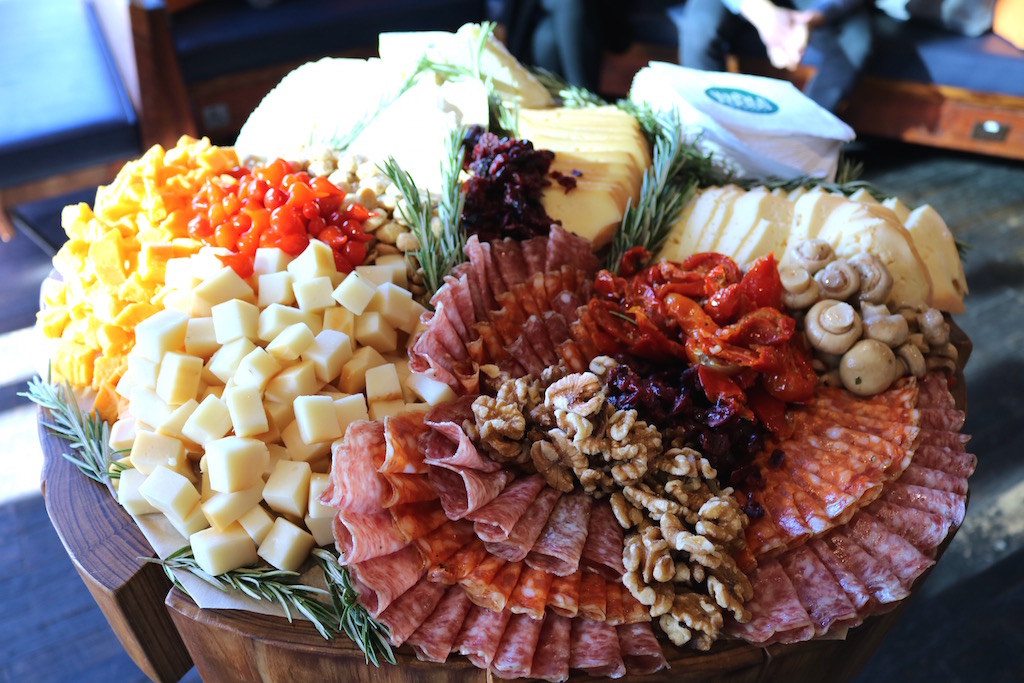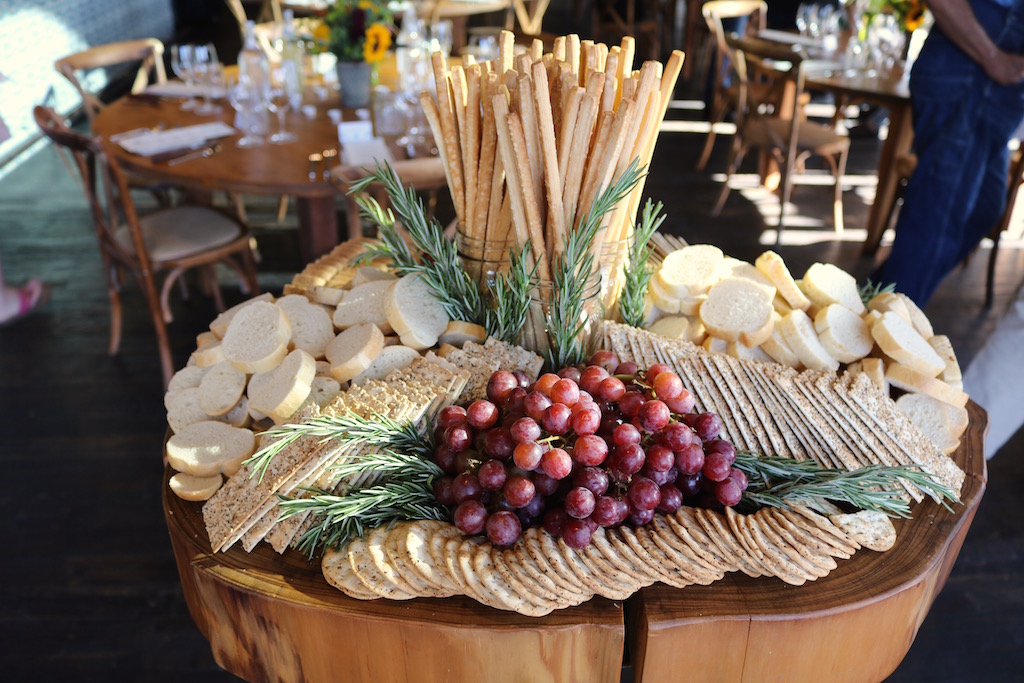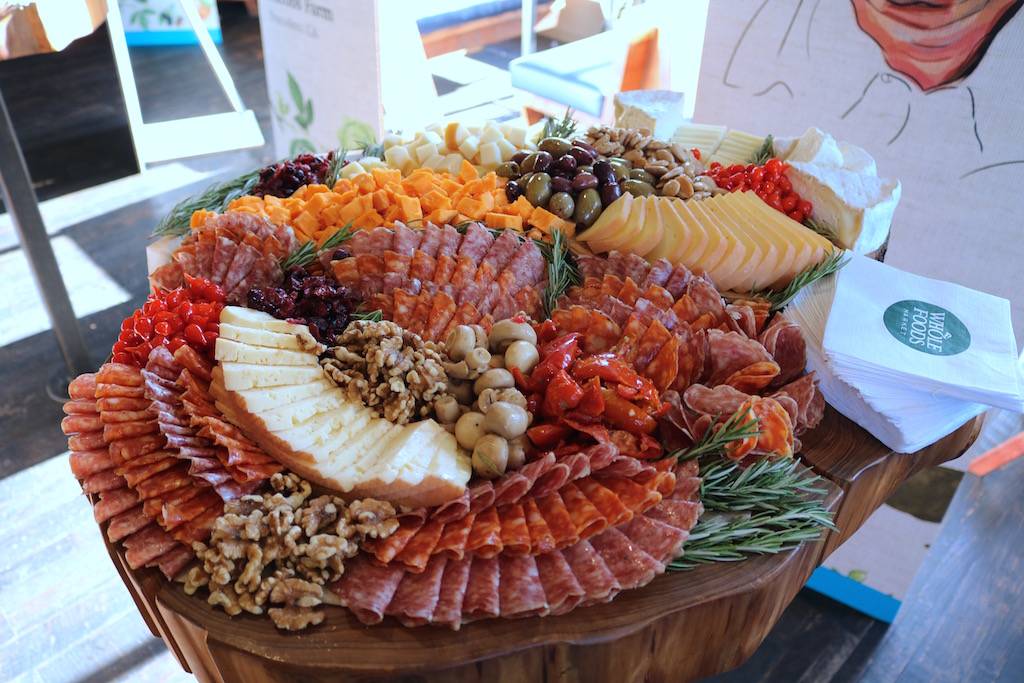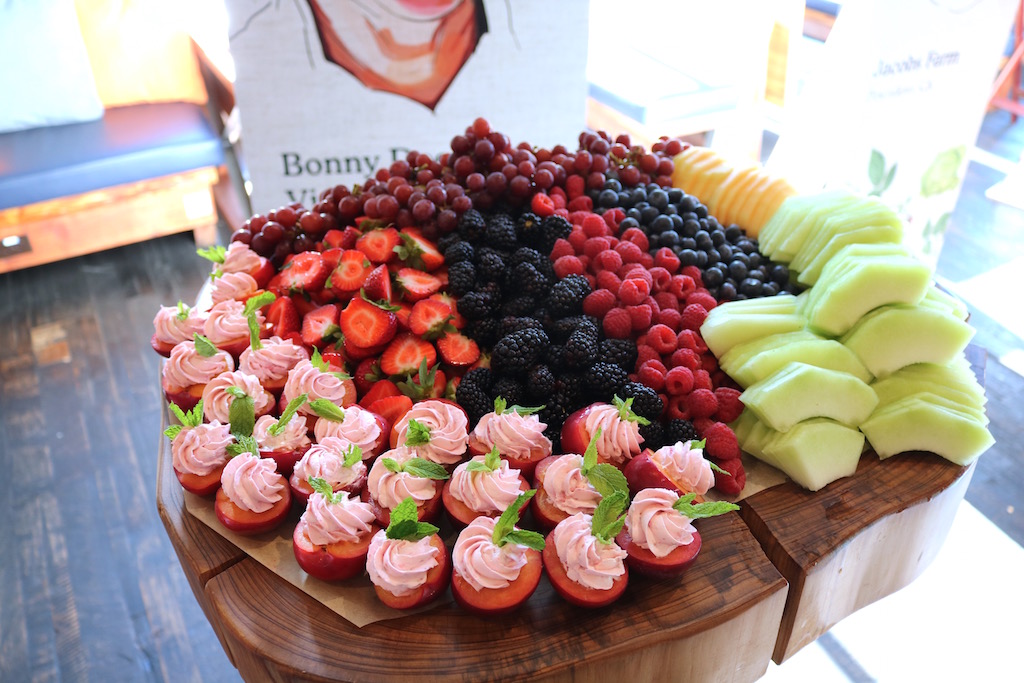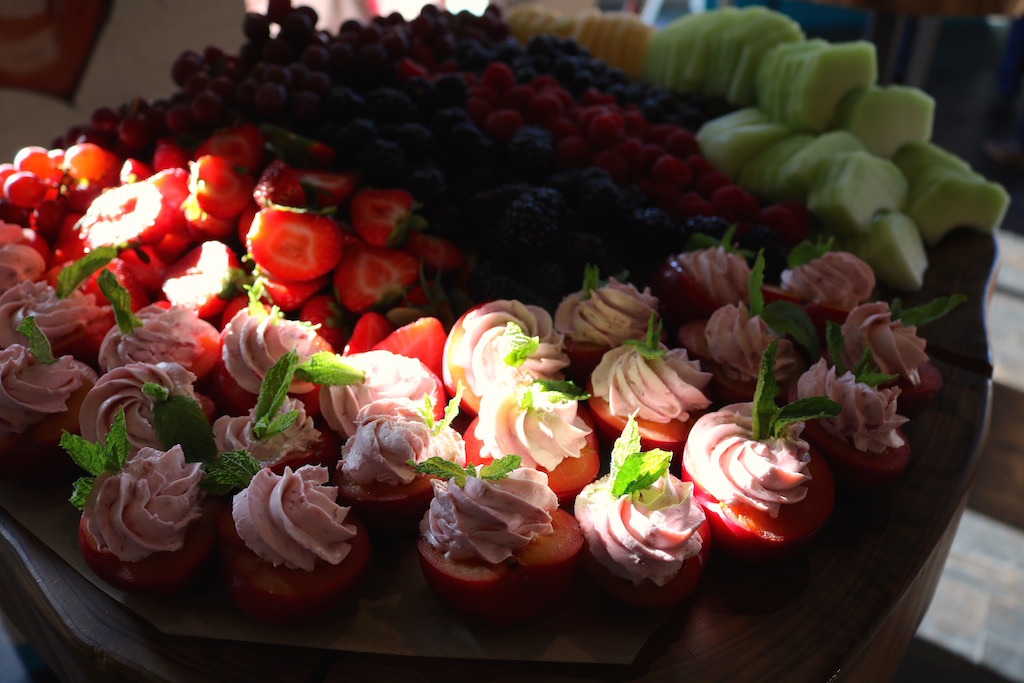 It was great seeing on tap a couple of Floodcraft Brewing Company offerings – Solely Mosaic American Pale Ale and Punchlist Pale Ale, both brewed at the Floodcraft brewery located inside the San Jose Whole Foods Market on The Alameda.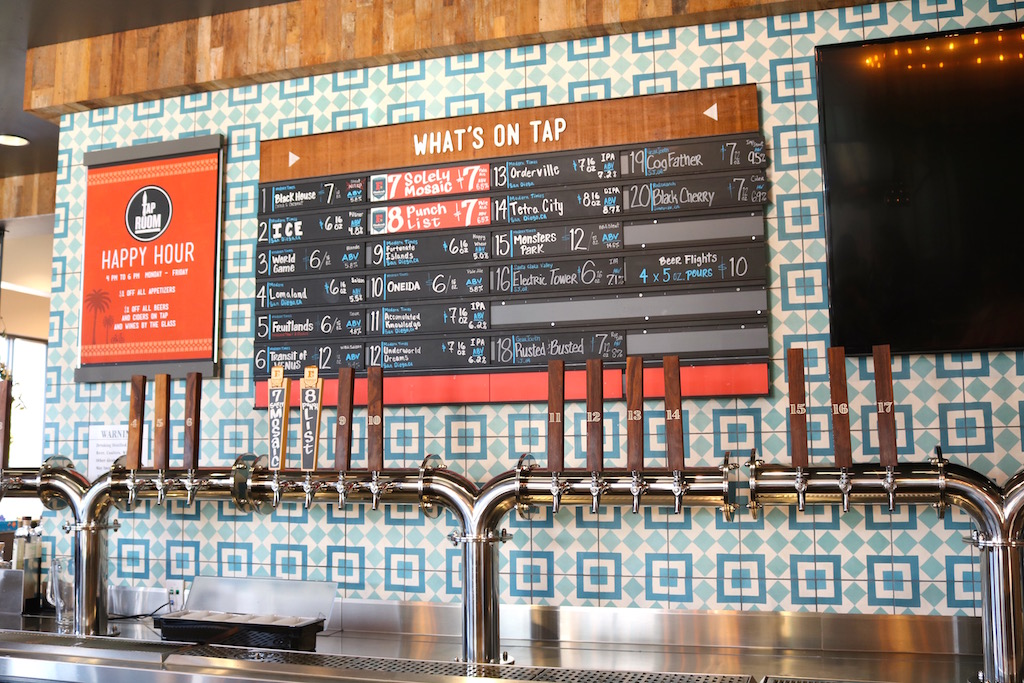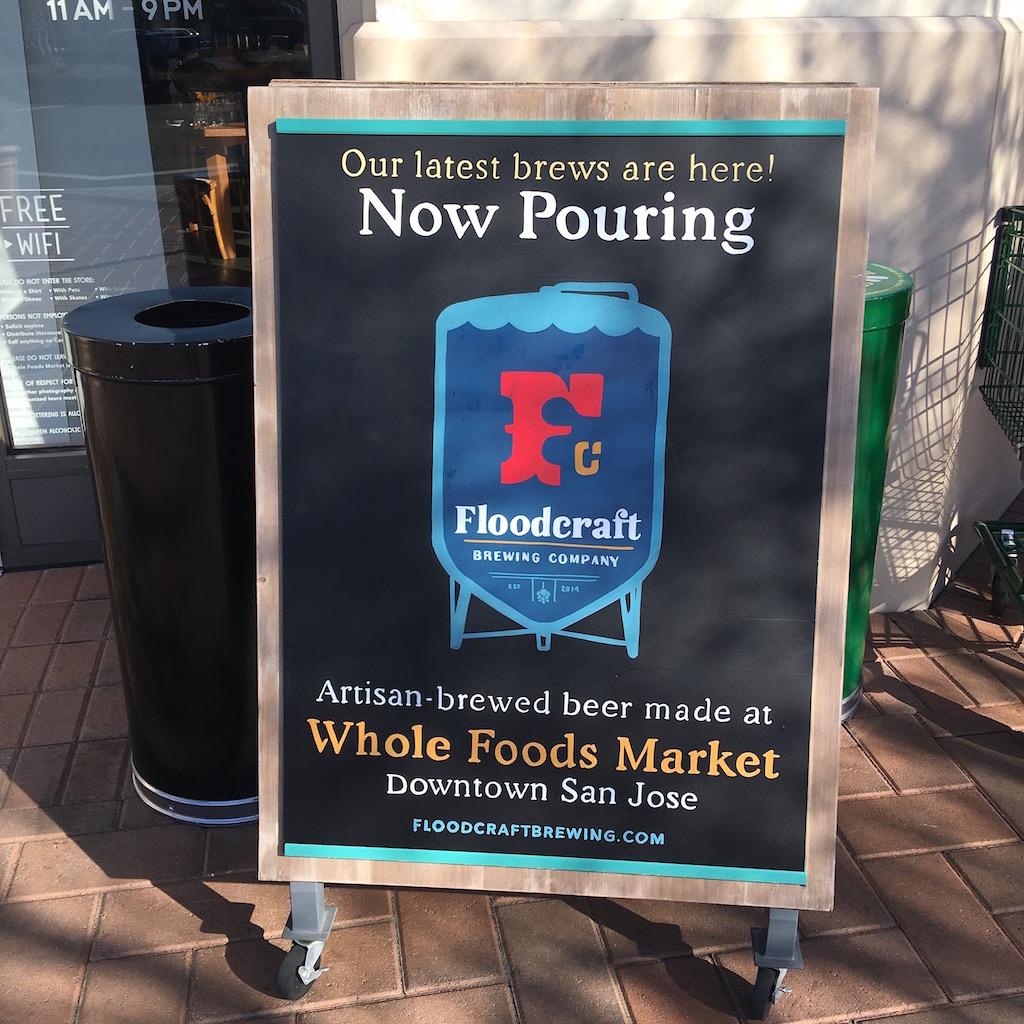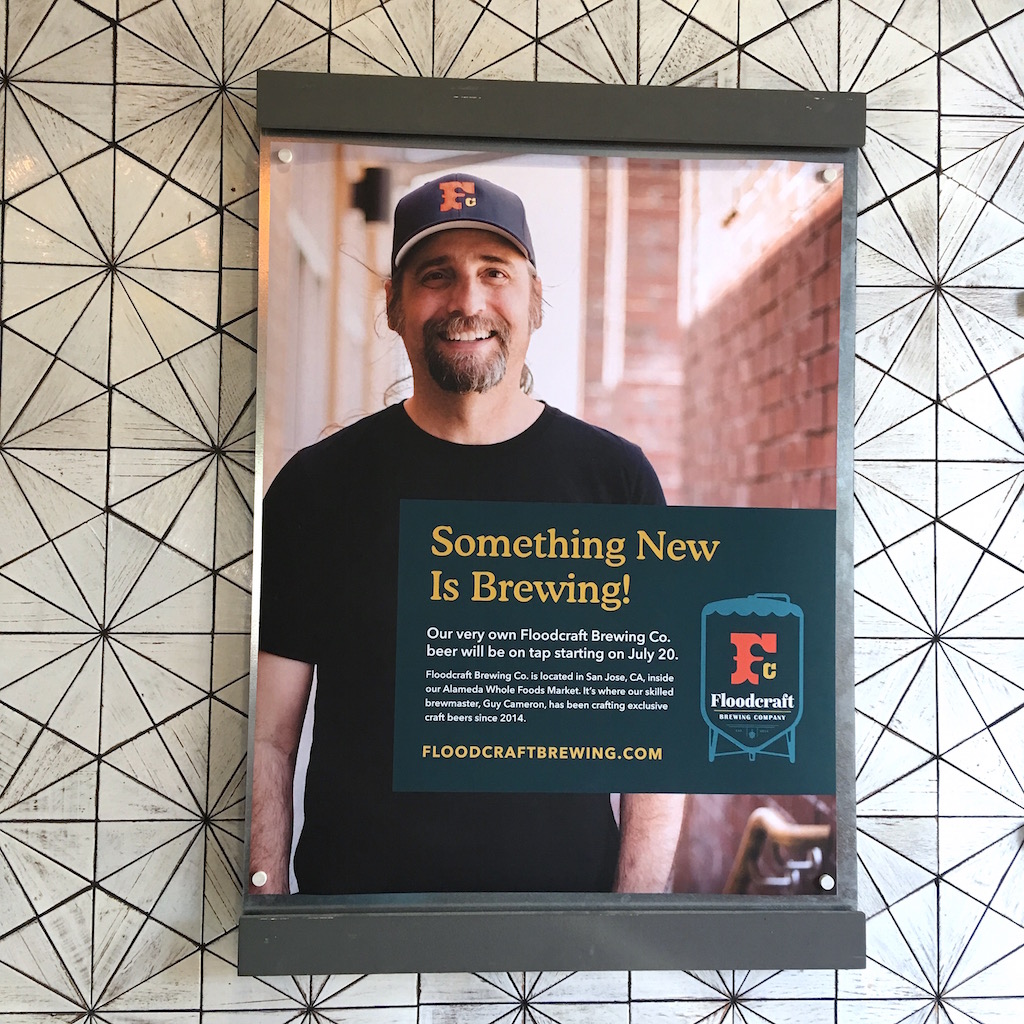 The friendly bar staff is headed by Art Escobar (right). Art has been with Whole Foods for four years now and has been with the Santa Clara store since its opening in July of last year.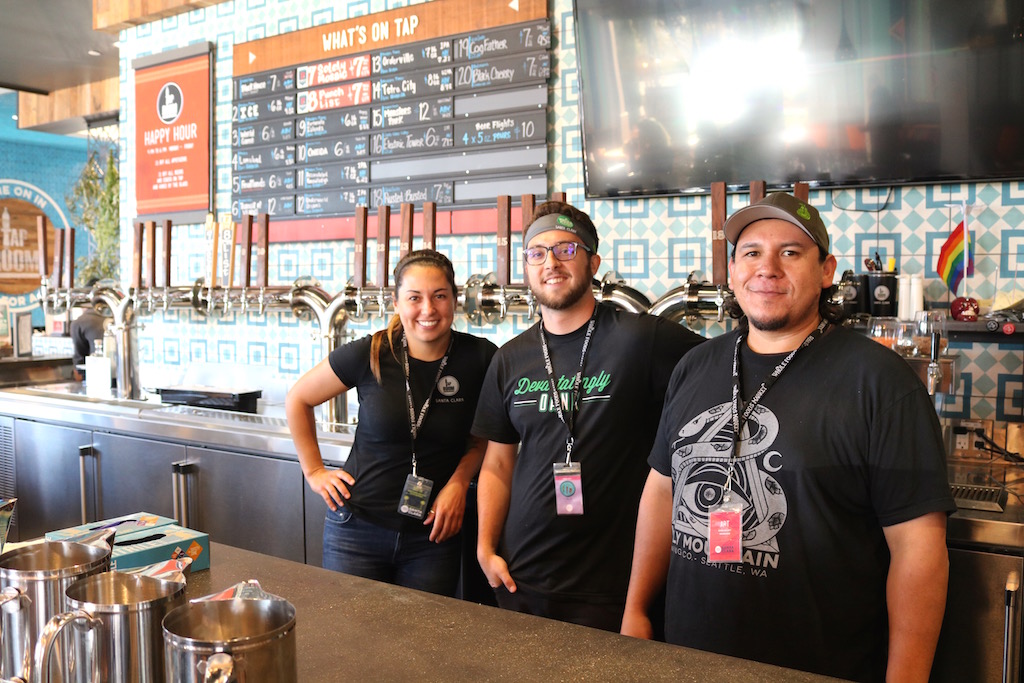 Moscow Mules were a refreshing way to start the evening.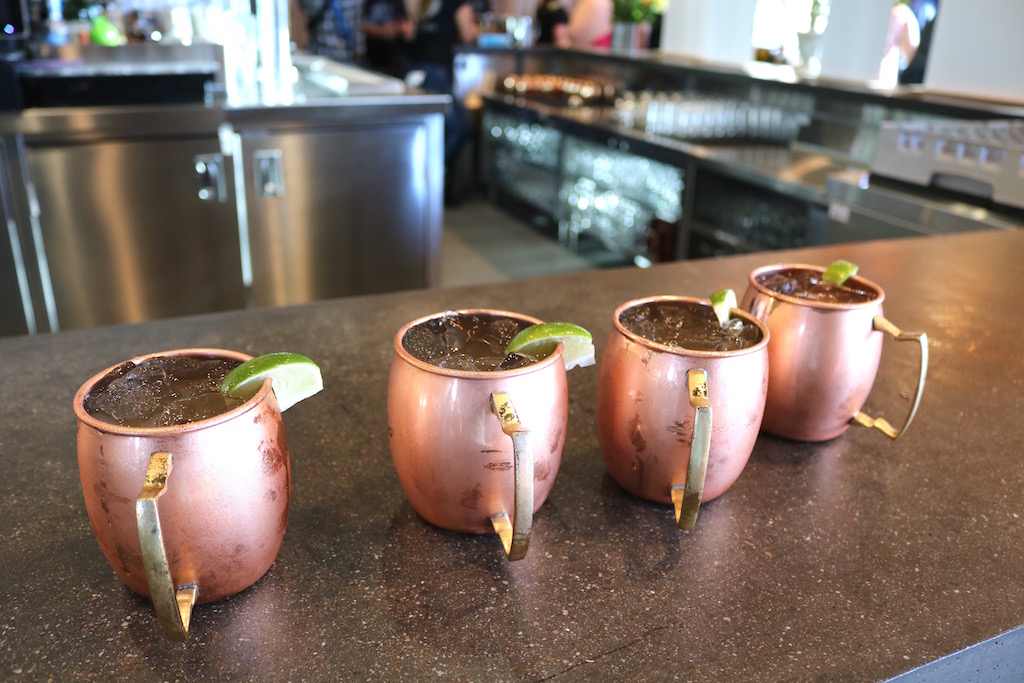 In attendance were Greg Severn, regional specialty coordinator for Northern California, and Taylor Cathala, beer and spirits buyer for the Northern California and Reno region.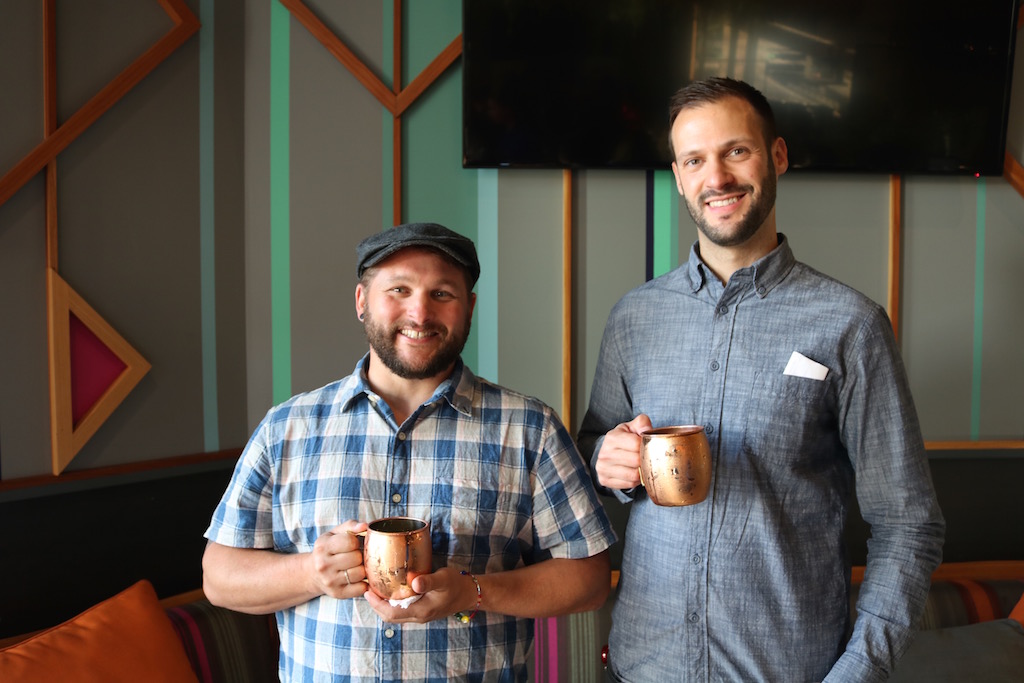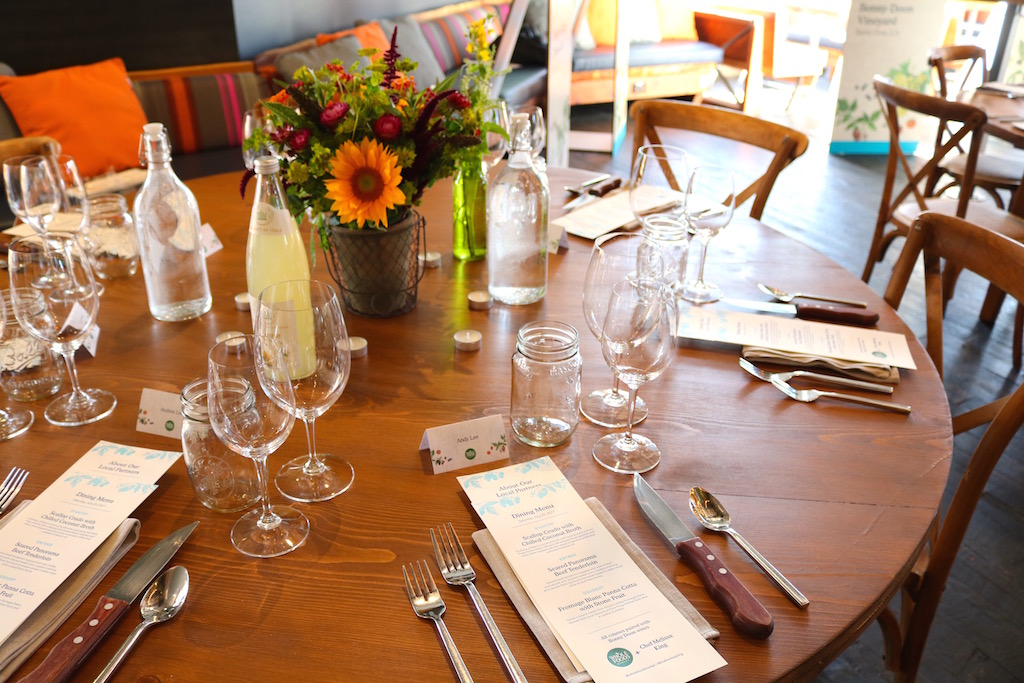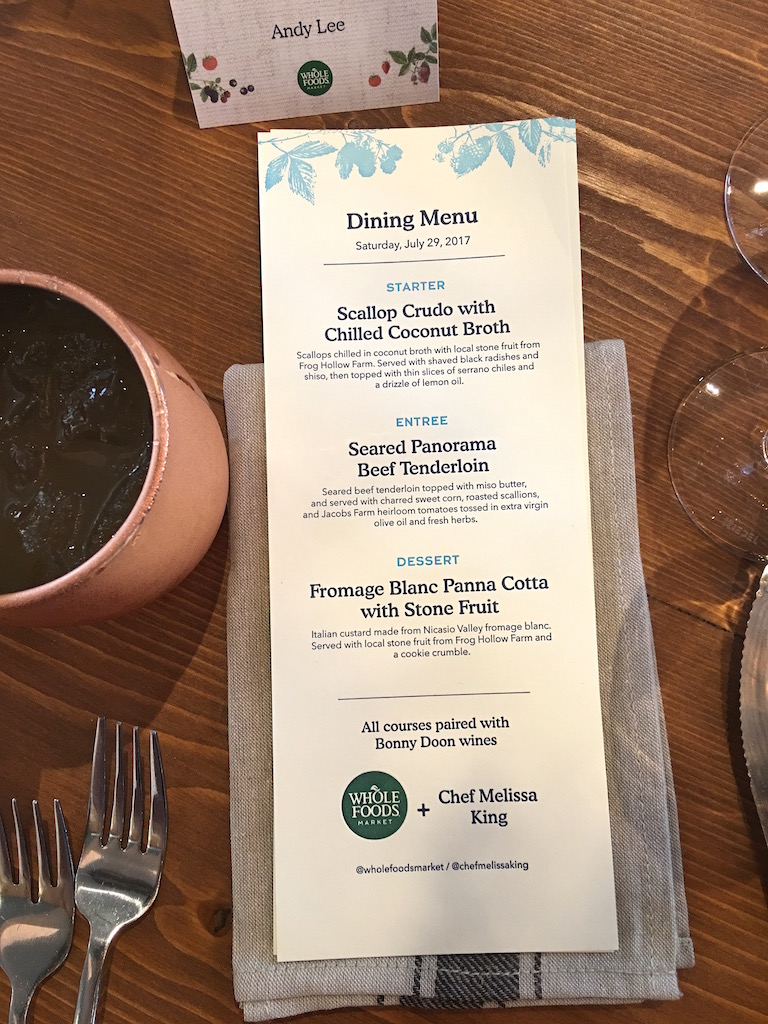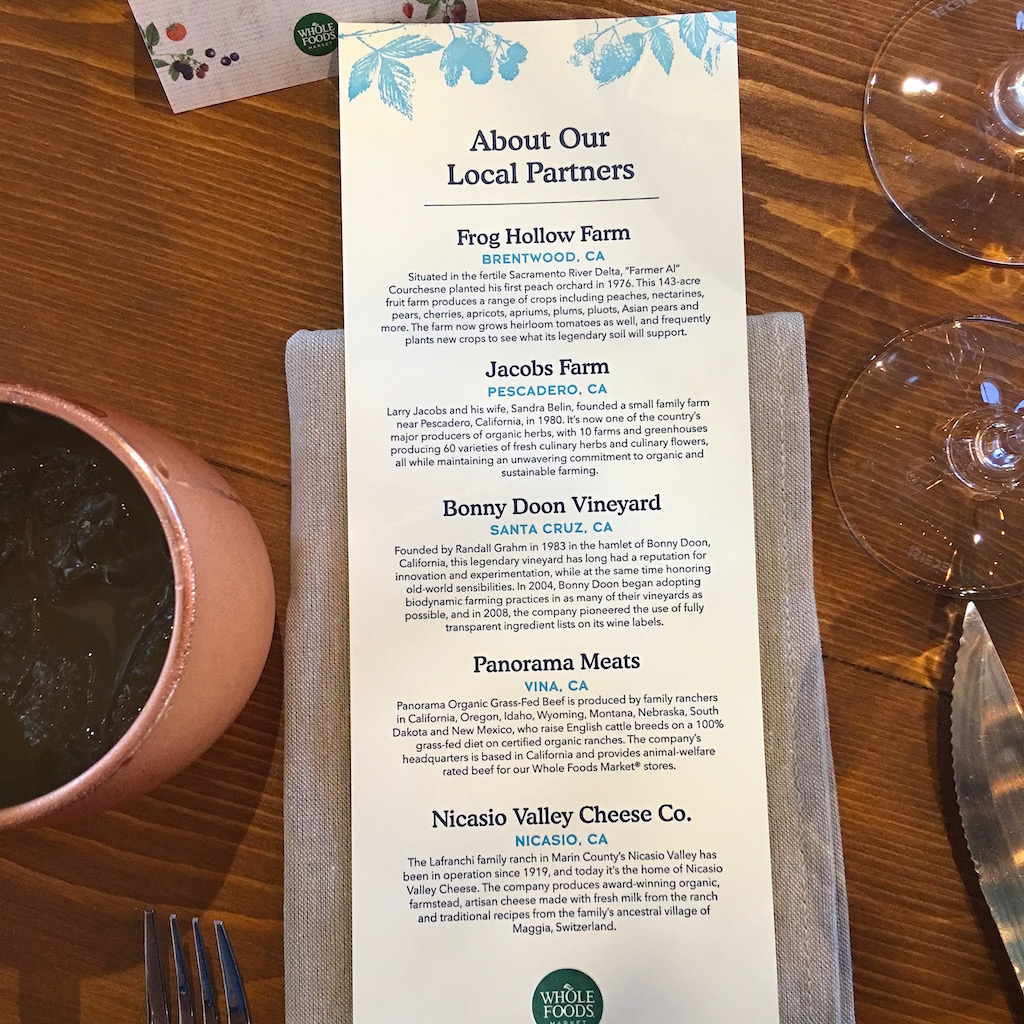 Starter course: Scallop Crudo with Chilled Coconut Broth (fruit from Frog Hollow Farm)…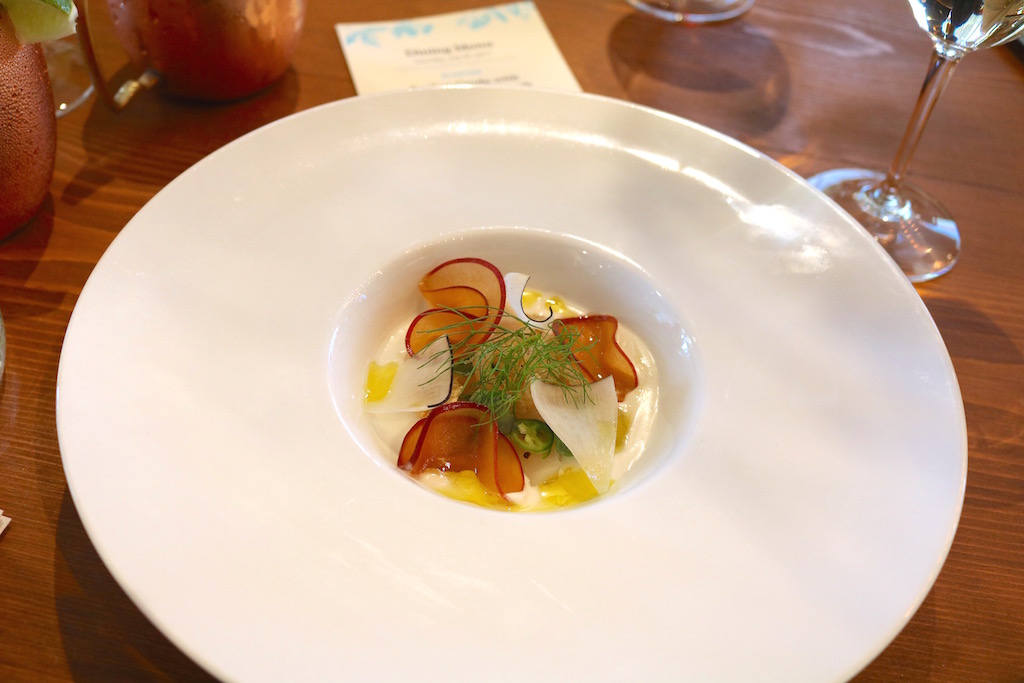 Paired with Bonny Doon 2015 "Gravitas" (North Coast White Wine).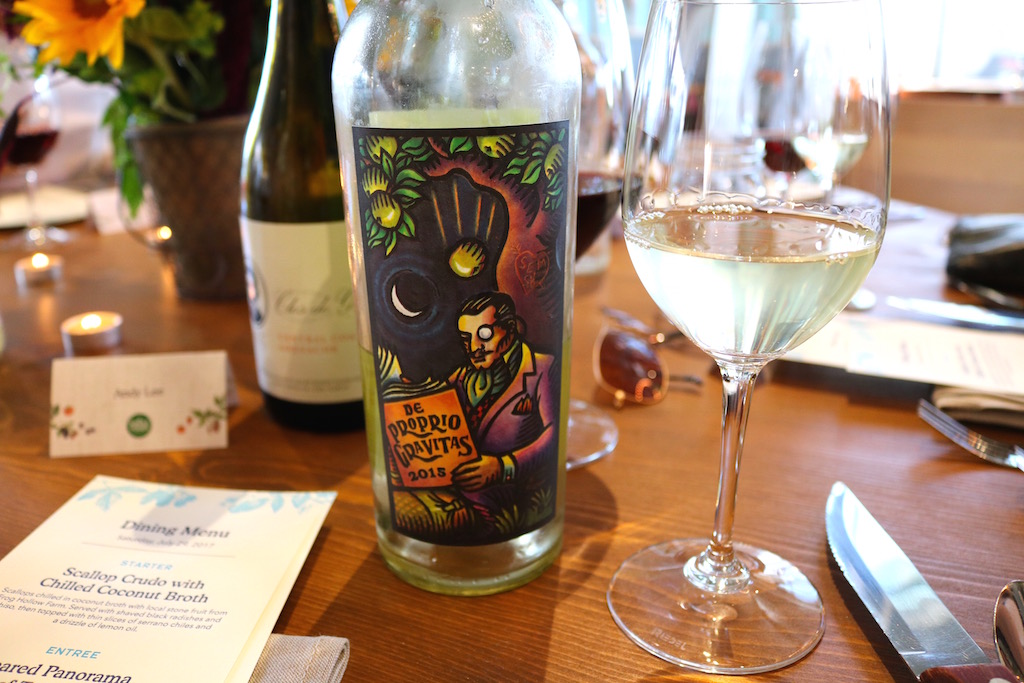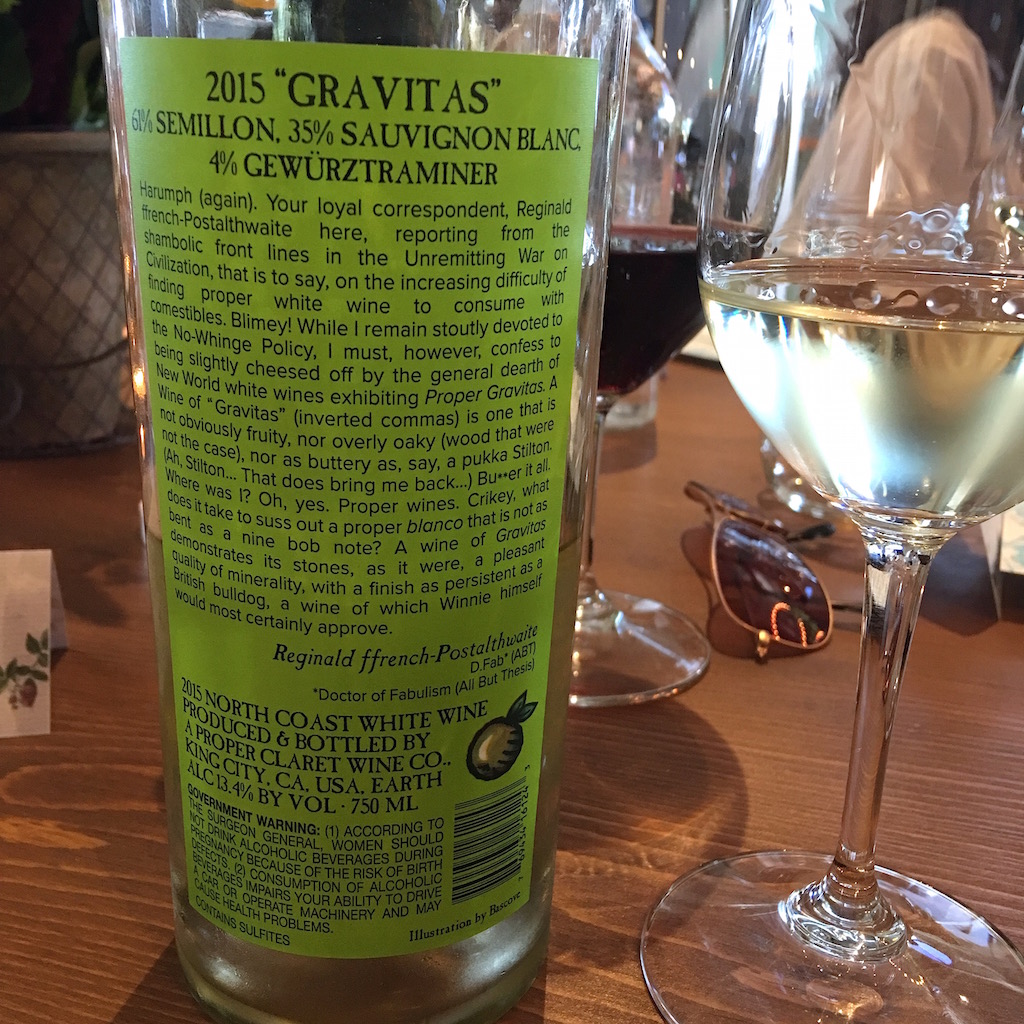 Entree: Seared Panorama Beef Tenderloin (tomatoes from Jacobs Farm)…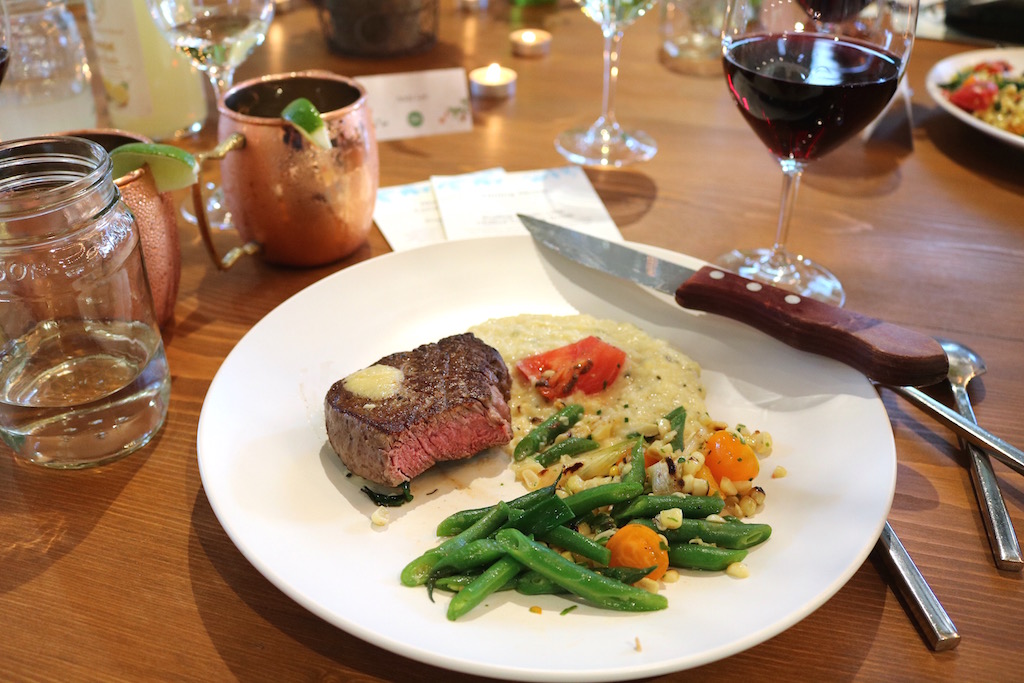 Paired with Bonny Doon The Wine Fomerly Known as Clos de Gilroy (2016 Central Coast Grenache).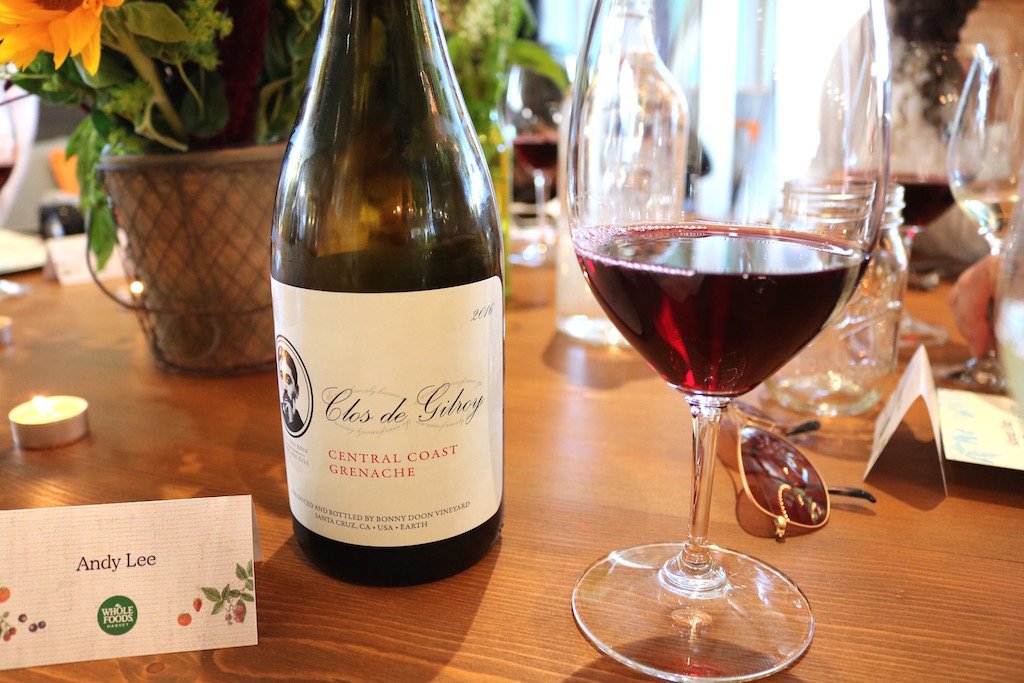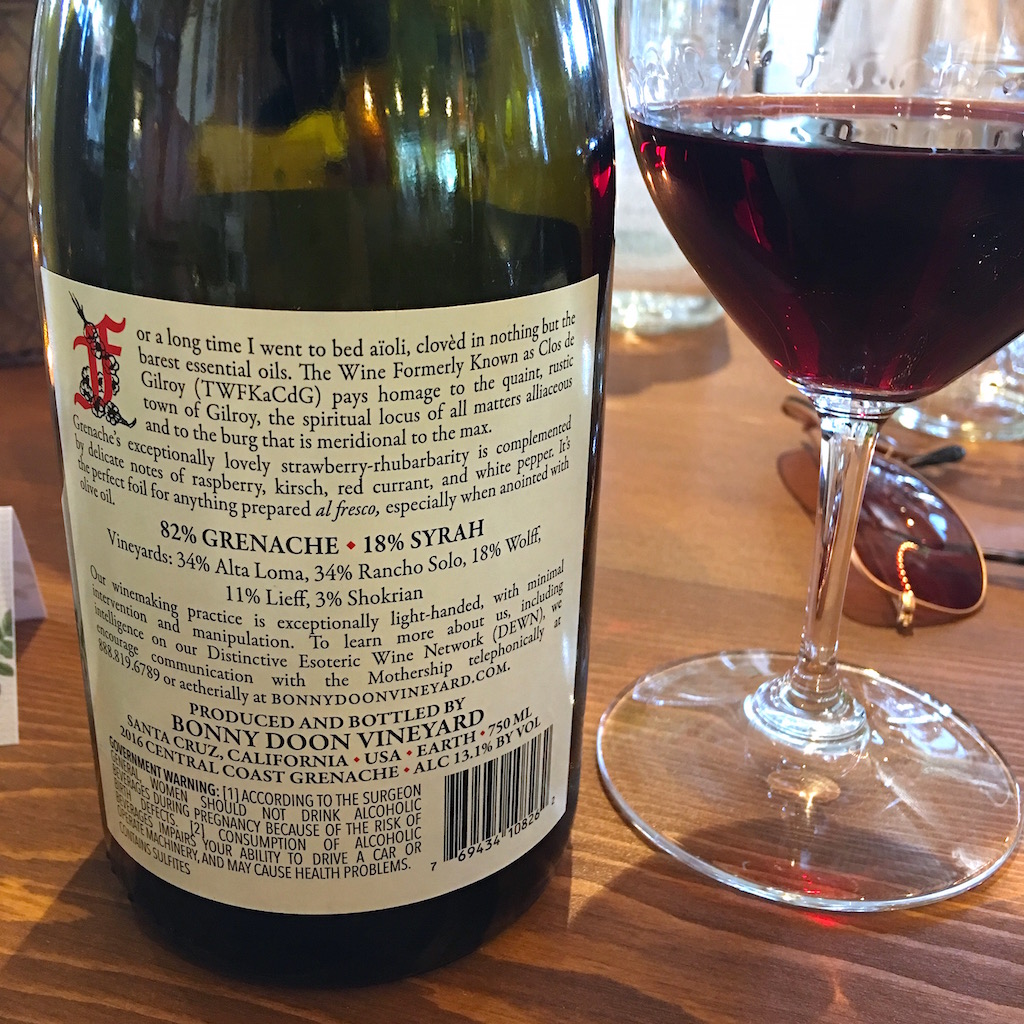 Dessert: Fromage Blanc Panna Cotta with Stone Fruit. Cheese from Nicasio Valley and fruit from Frog Hollow.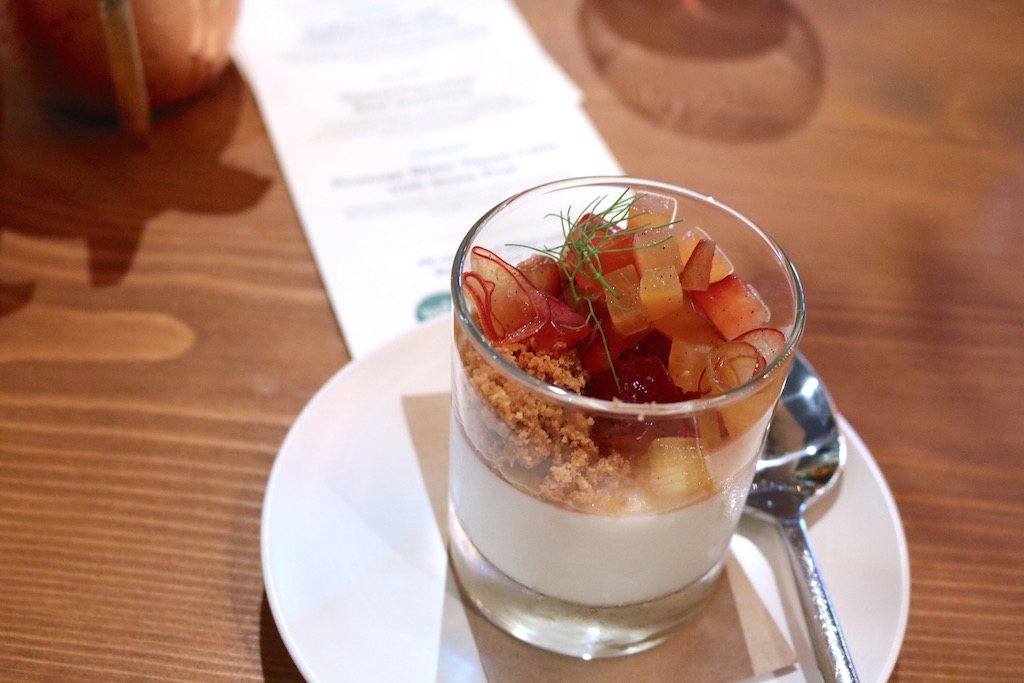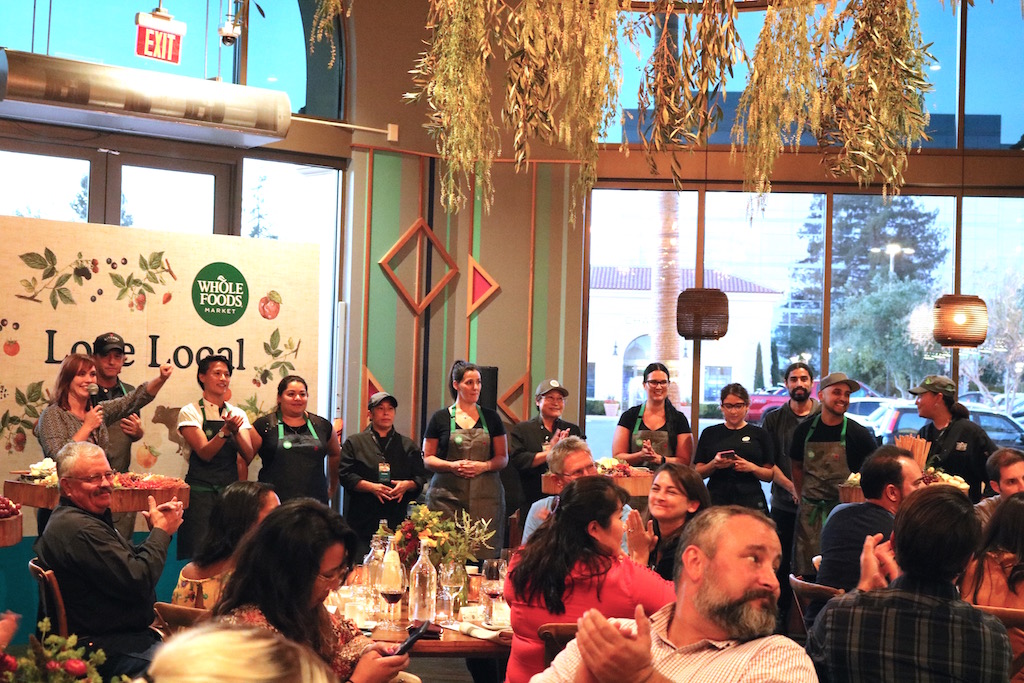 Chef Melissa King checking in on guests.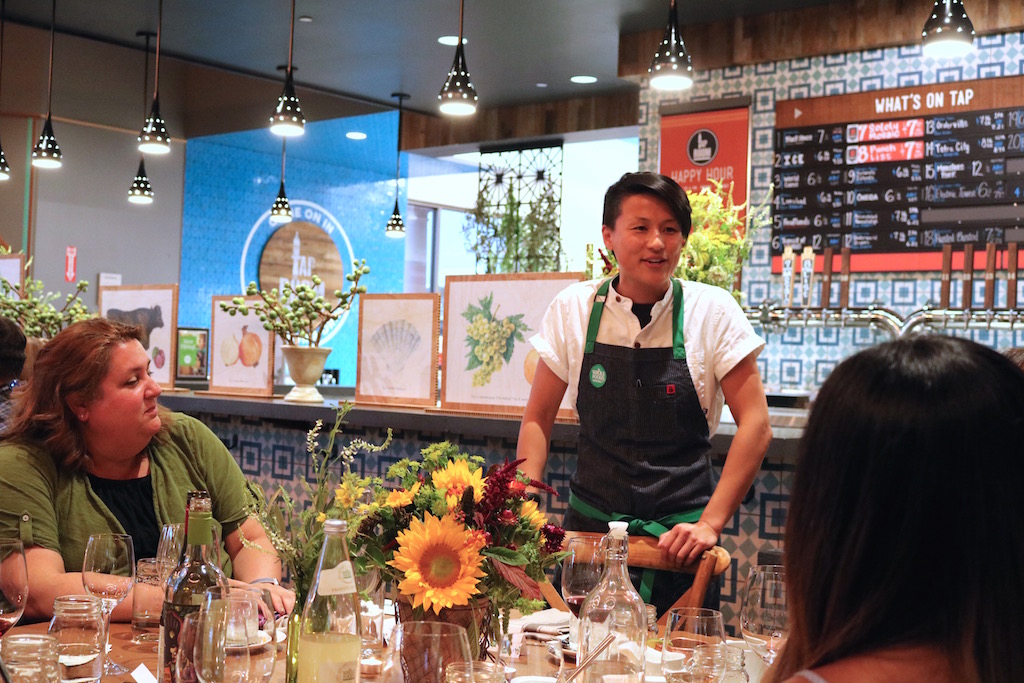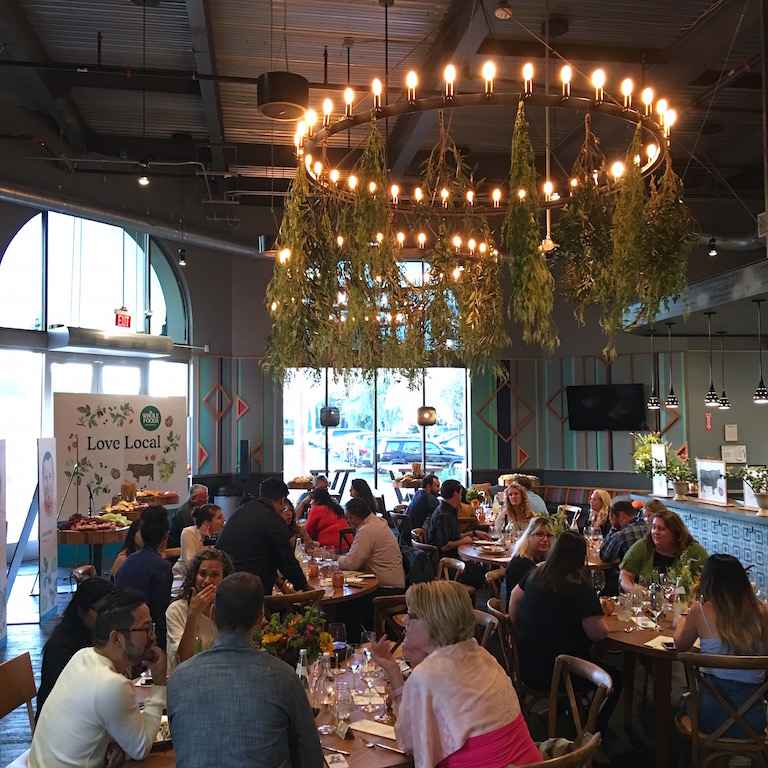 All the flavors, including the food-and-wine pairings, were sublime.
Hearing the personal stories of the featured Whole Foods' partners – from both the companies themselves and from Whole Foods' own food experts – was informative and inspiring.
The stories made for an already enjoyable and tasty evening that much more special.
Cheers! Prost! Gunbae!
~Andy