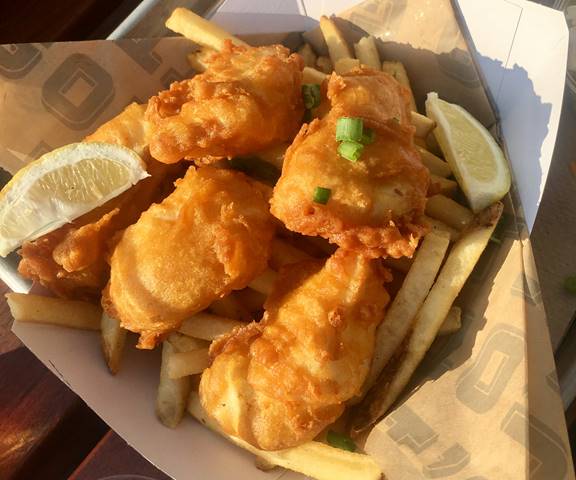 Passing along the following info. regarding Gott's Roadside:
Tap Takeover Event
Gott's is partnering with Dogfish Head Brewery for tap takeovers at all four of their Bay Area locations.
The event at their Palo Alto location in Town & Country Village takes place on Wednesday, Sep. 13 from 5pm to 8pm. In addition to their popular 90 Minute IPA, the brewery will also be pouring their Flesh & Blood IPA and SeaQuench Ale (Gose).
Bonus: Gott's will also be making special beer-battered fish & chips using the 90 Minute IPA.
New Menu Lineup for a Limited Time
Tapping into summer's seasonal end, Gott's culinary team has put a uniquely Californian twist on dishes like crisp fried zucchini in herb flecked batter, Heirloom Tomato Bruschetta slathered with lemony Bellwether Farms ricotta, and Coho Salmon Sandwich topped with avocado, arugula, bacon, balsamic glazed onions, and lemon aioli.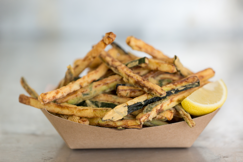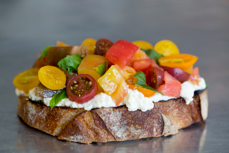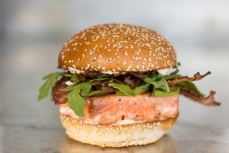 The newest indulgence is the hand-spun Land of Milk & Honey Shake made with Three Twins organic Land of Milk & Honey ice cream, hand-spun with Clover organic milk and a honey drizzle.
Available for a limited time only from Sep. 7 to Oct. 4.
About Gott's Roadside
Gott's Roadside was founded in 1999 in Saint Helena by brothers Joel and Duncan Gott. The menu emphasizes locally sourced ingredients with a modern approach to American roadside cuisine. Gott's makes cheeseburgers, hot dogs and hand-spun shakes to order, using Niman Ranch beef, Fearless Franks, and Three Twins ice cream while creating twists on California classics with sushi-grade Ahi Poke tacos and seasonal salads.
Gott's Roadside's commitment to local sourcing also extends to the glass with a California-centric list of wines and beers. Eighteen years later, Gott's has expanded from its original Saint Helena location to include others at Napa's Oxbow Market, San Francisco's Ferry Building Marketplace, and Palo Alto's Town & Country Village.