Scott's Seafood in downtown San Jose held their latest beer pairing dinner earlier this summer – a special beer-and-food pairing event.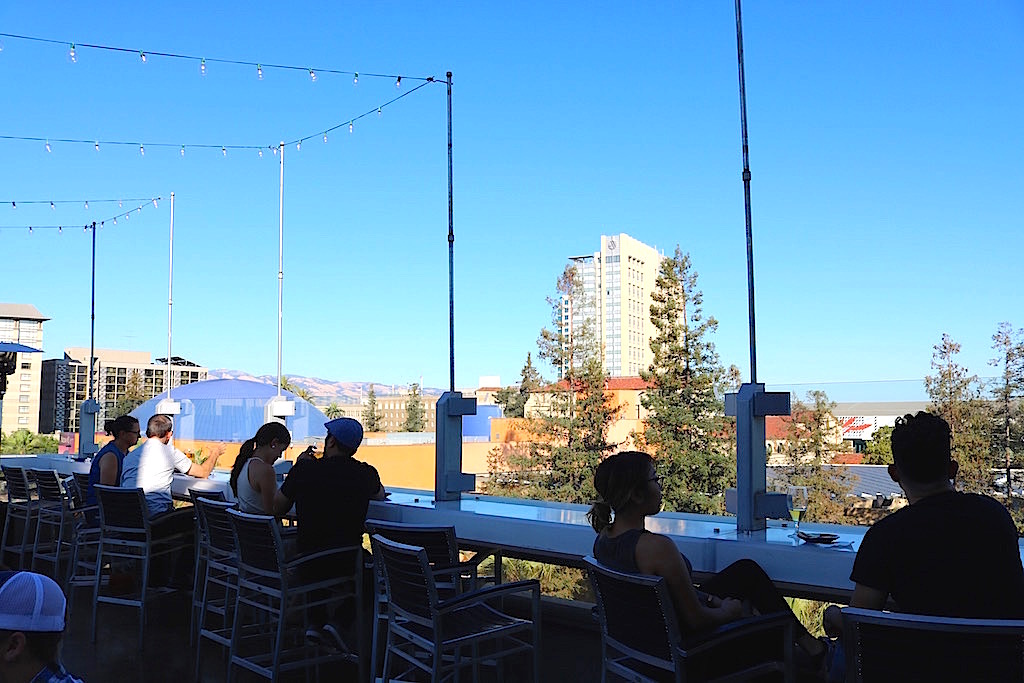 The late July weather – plus the gorgeous views form the sixth-floor, rooftop patio – provided a picture-perfect backdrop.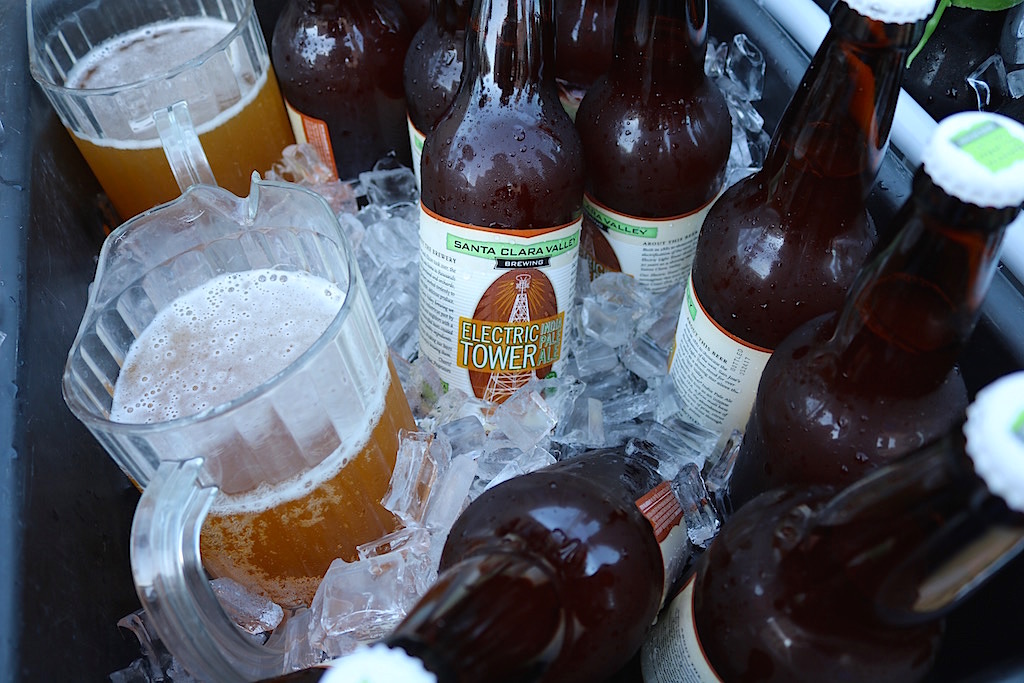 The sold-out dinner featured beers from San Jose's Santa Clara Valley Brewing.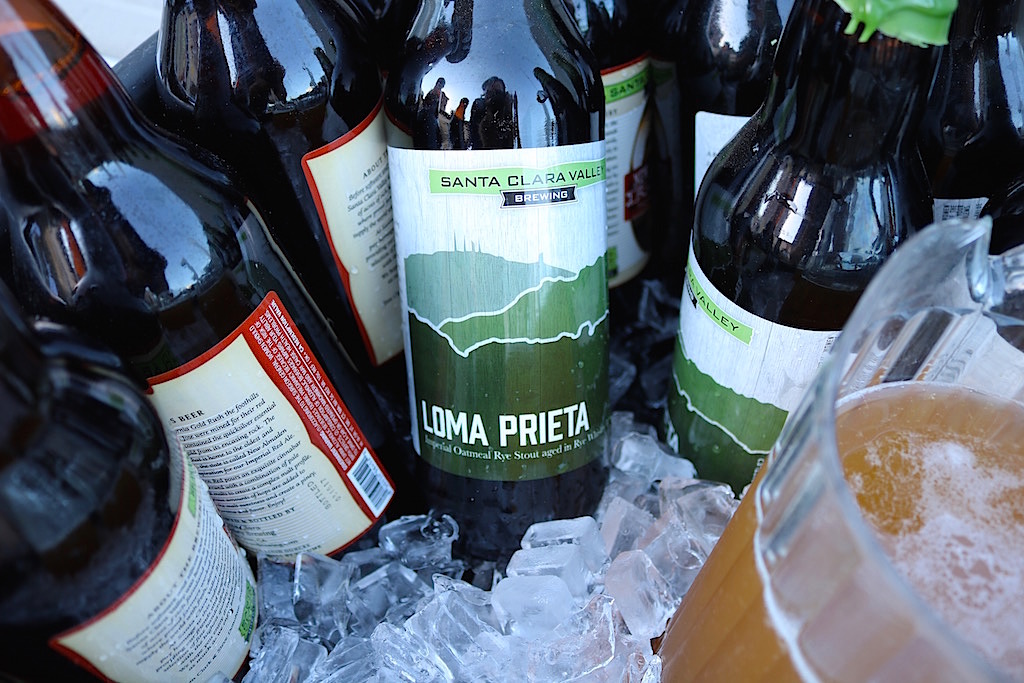 Scott's Seafood general manager Marc Buhagiar helped pour SCV Brewing's refreshing and crisp Dry Creek Blonde, which accompanied a generous cheese and charcuterie platter.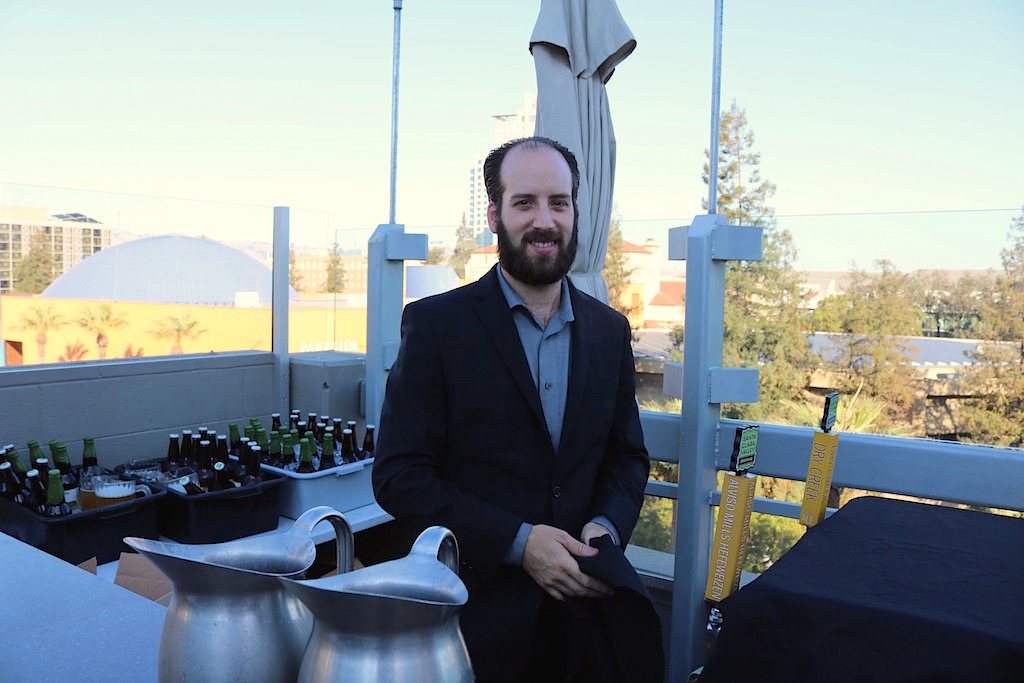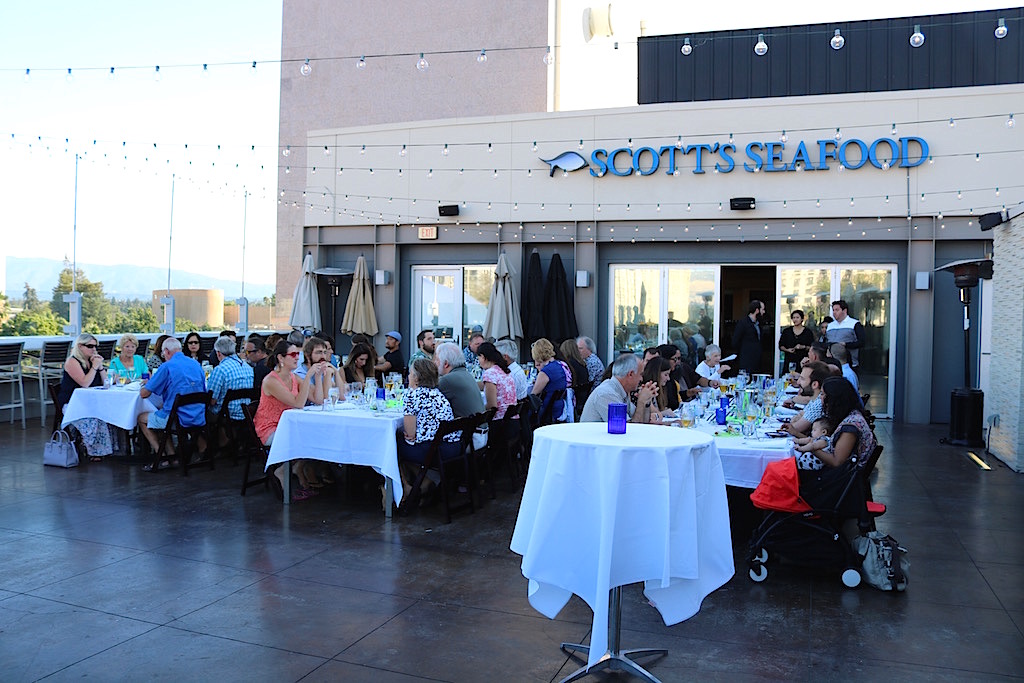 SCV Brewing's Alviso Mills Hefeweizen – with its aromas and flavors of cloves and bananas – paired nicely with the Scallop Crudo, thinly sliced raw sea scallop with a citrus soy sauce.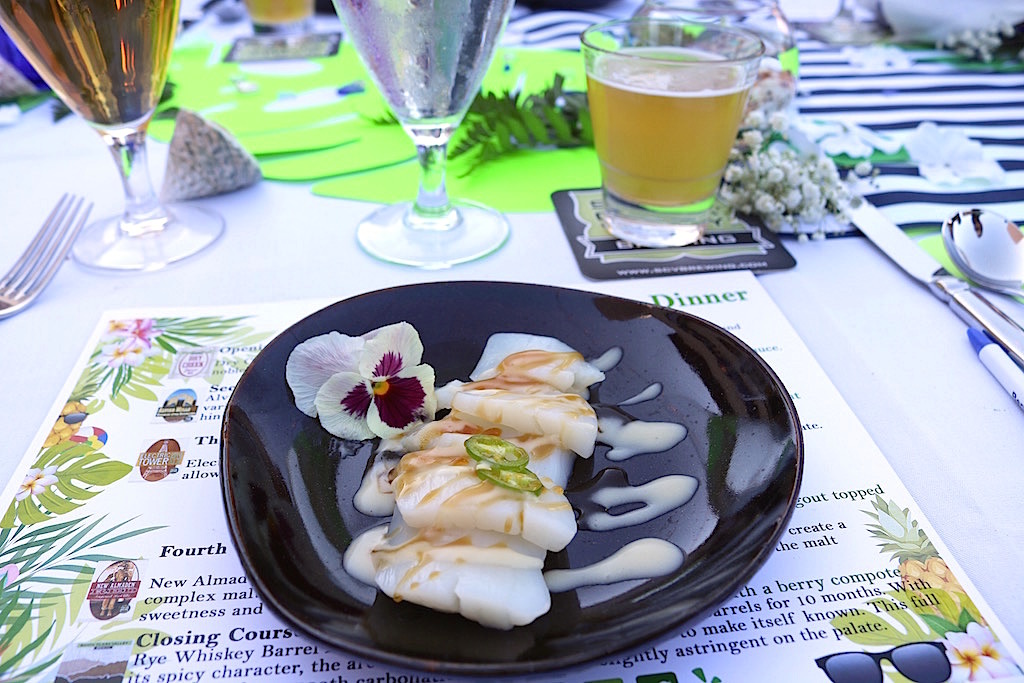 SCV Brewing's Electric Tower IPA complemented the Steak Tartare, served with arugula and crispy shallots.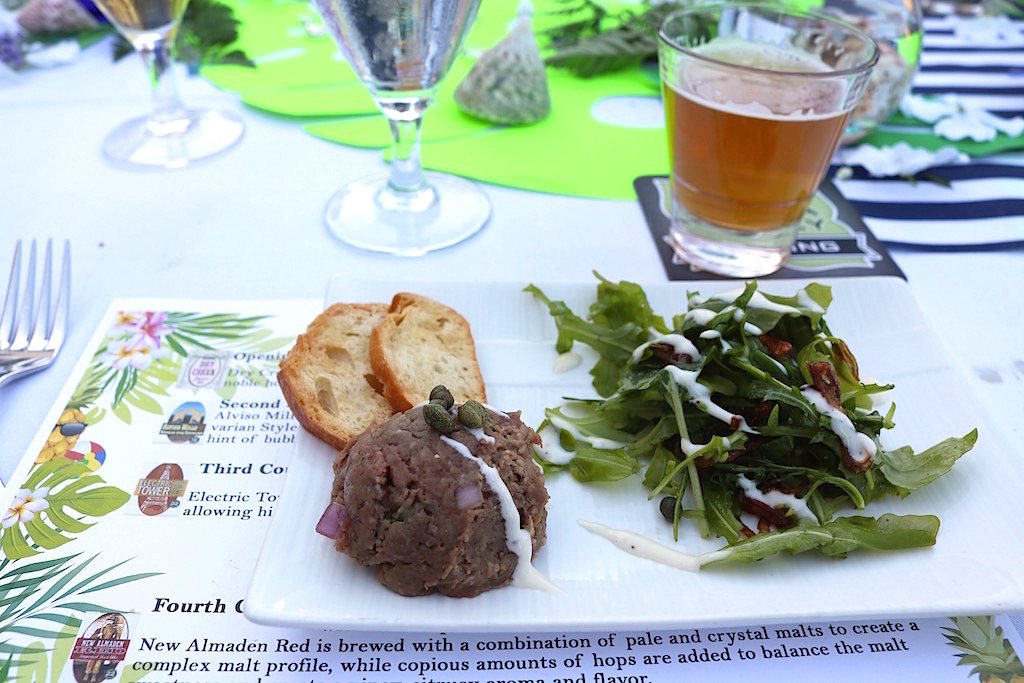 The Melon Gazpacho was unexpected and quite the unique treat.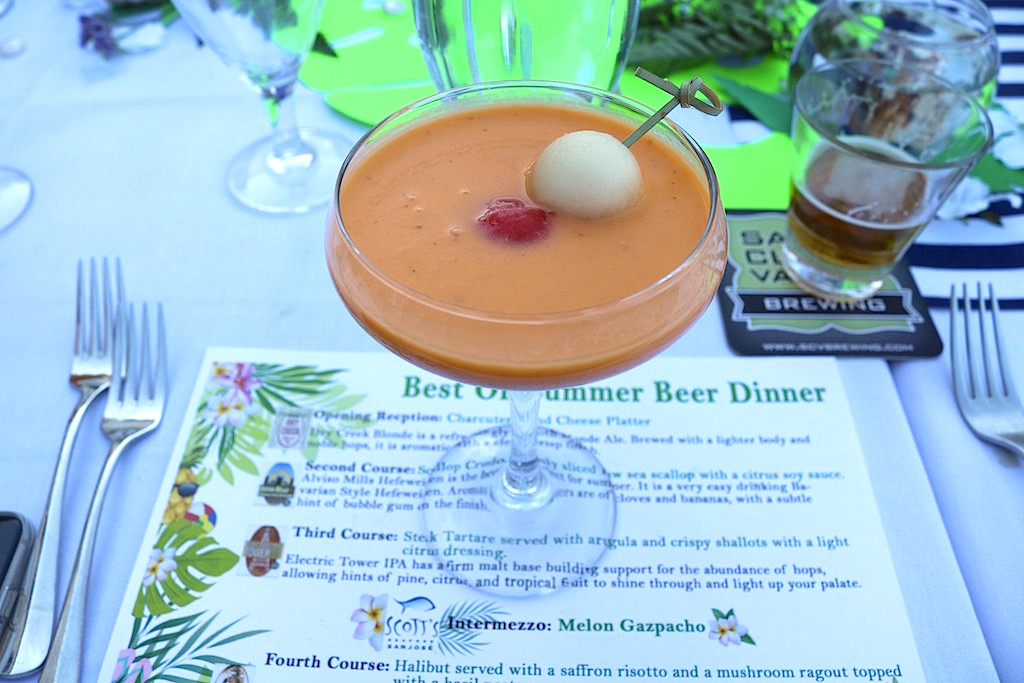 Marc and Joann Vaega, Scott's Seafood marketing director, helped facilitate a fun raffle.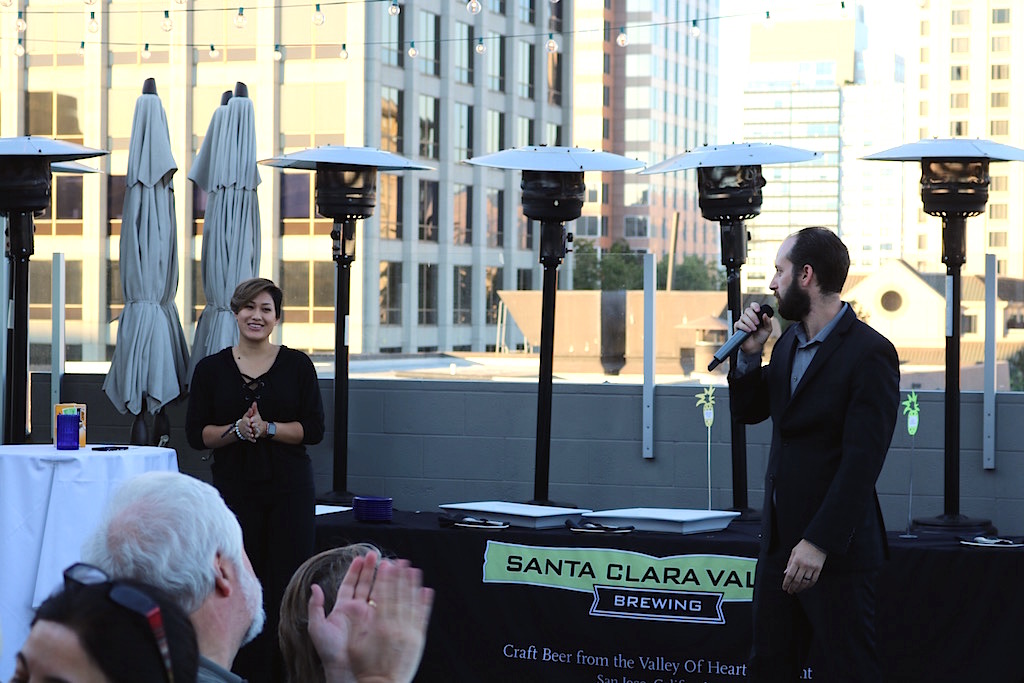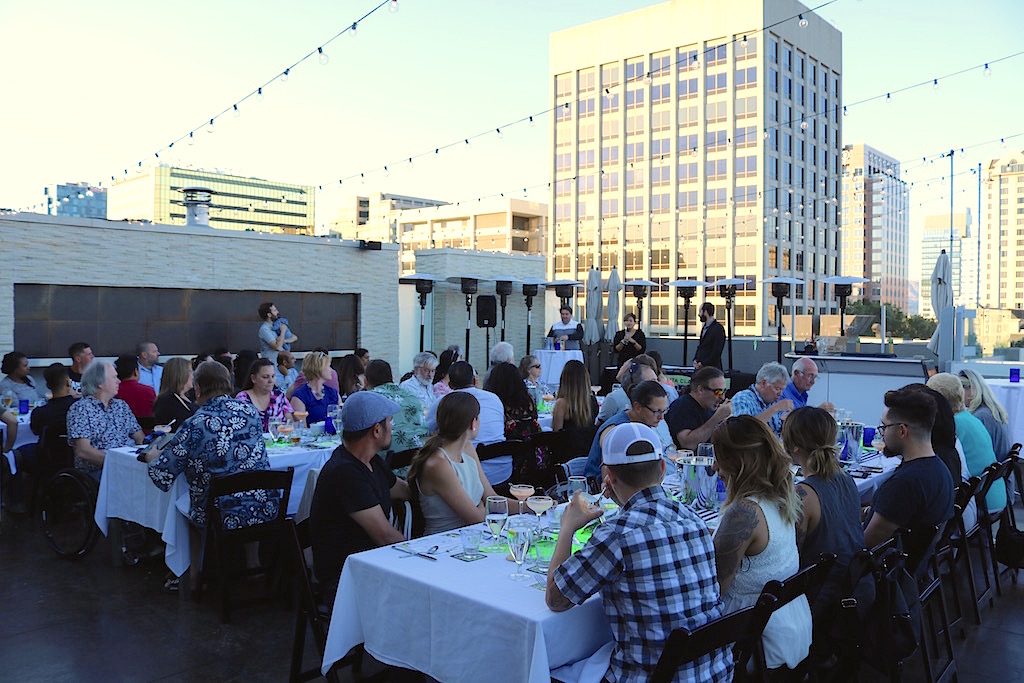 Sitting with friends this lovely evening made the dinner extra special.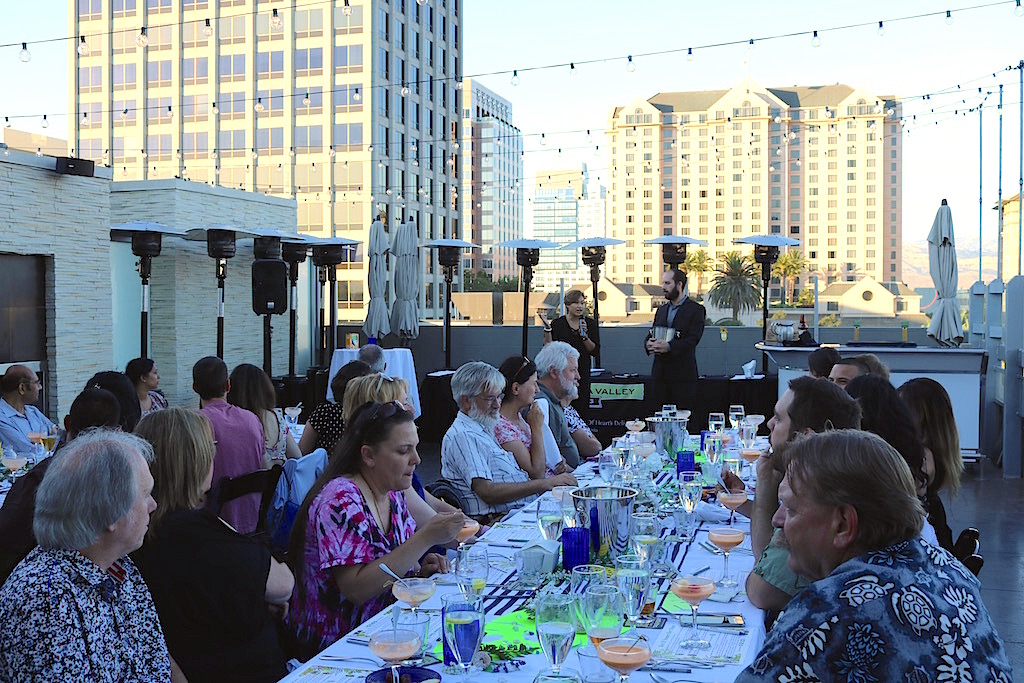 Among the many having a good time were Jake and Carl. Cheers, guys!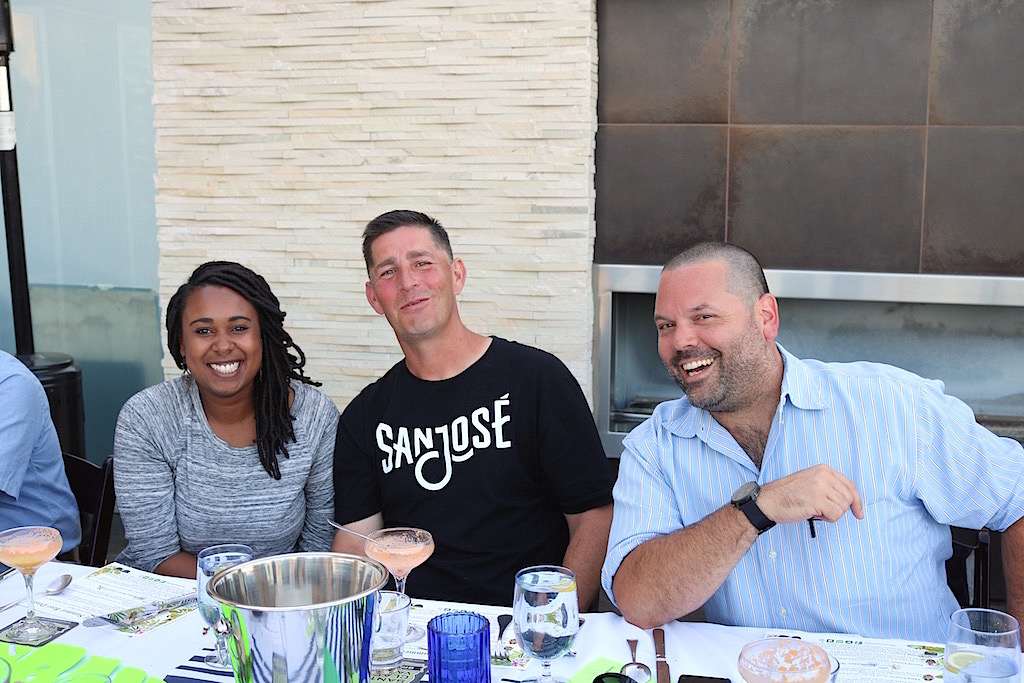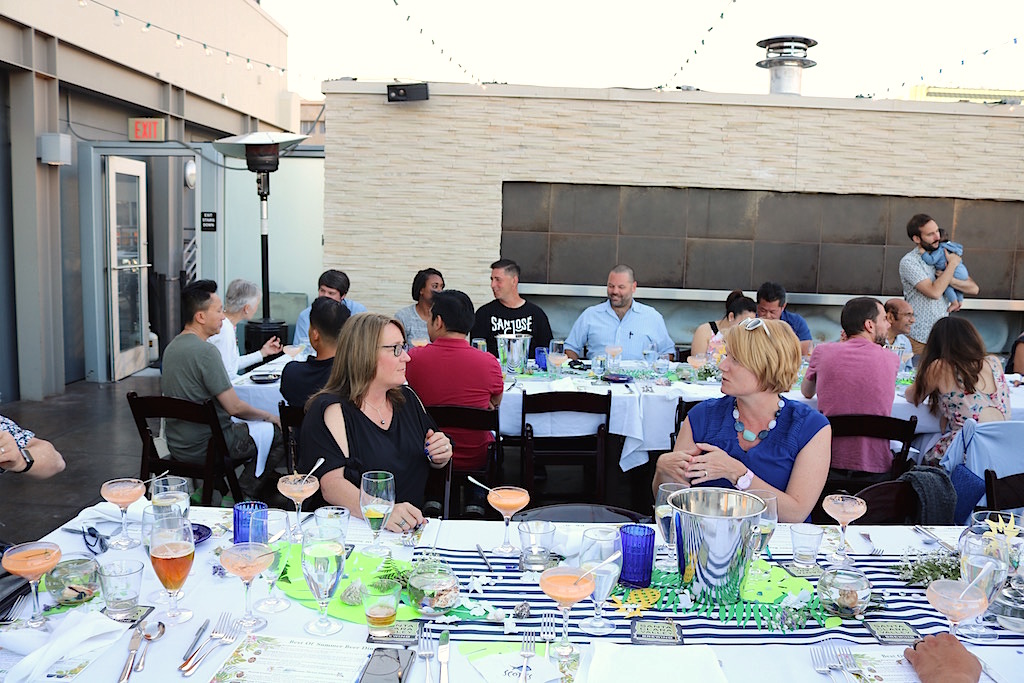 SCV Brewing's New Almaden Red is a versatile food-pairing beer and matched well with the Halibut, served with a saffron risotto and mushroom ragout topped with basil pesto.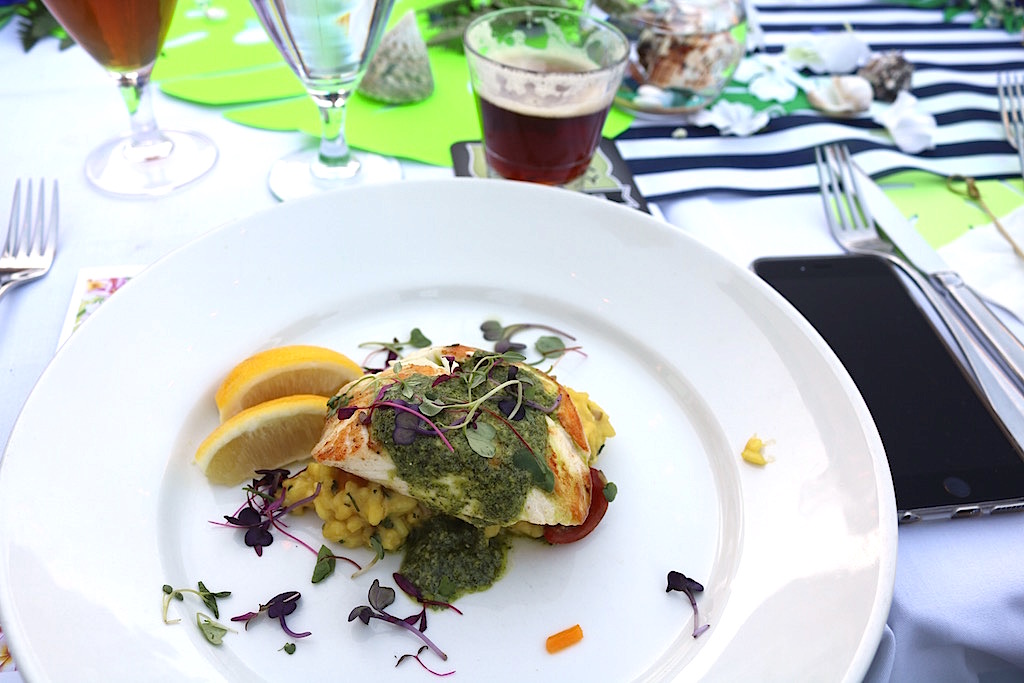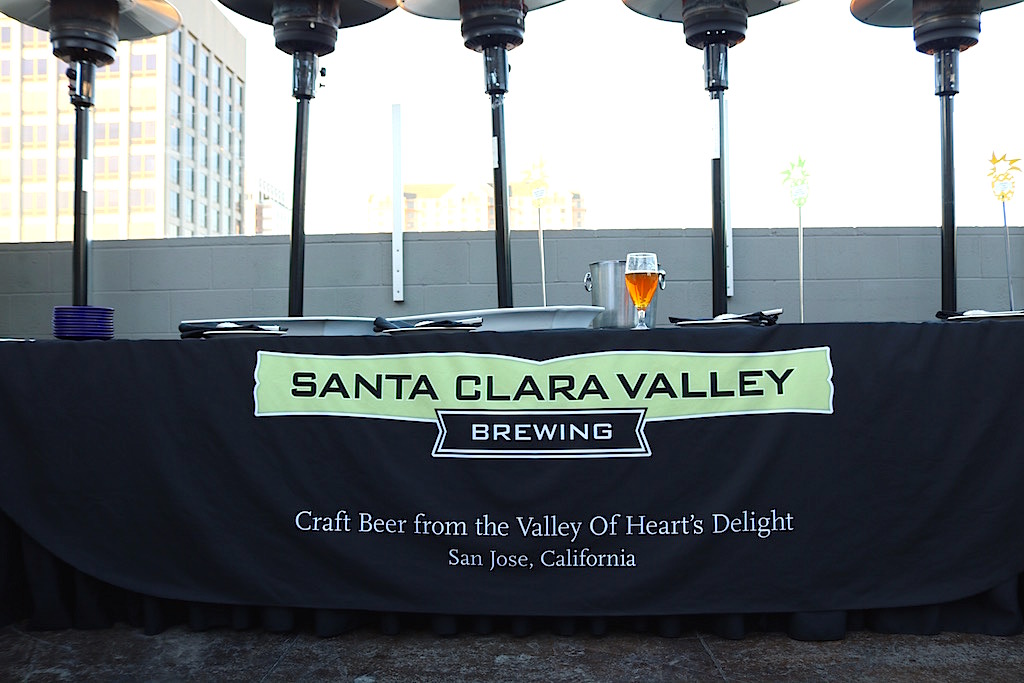 The delicious Electric Tower IPA – with its hints of citrus, tropical fruit and pine – also has a radiant appearance.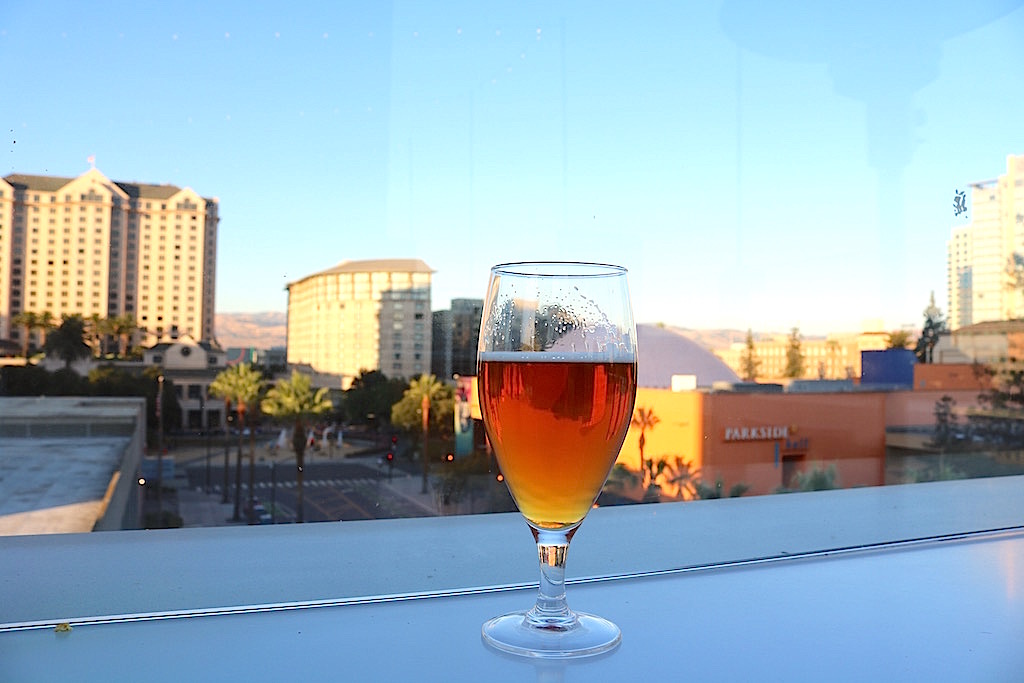 SCV Brewing's Tom Clark shared a few words about his brewery.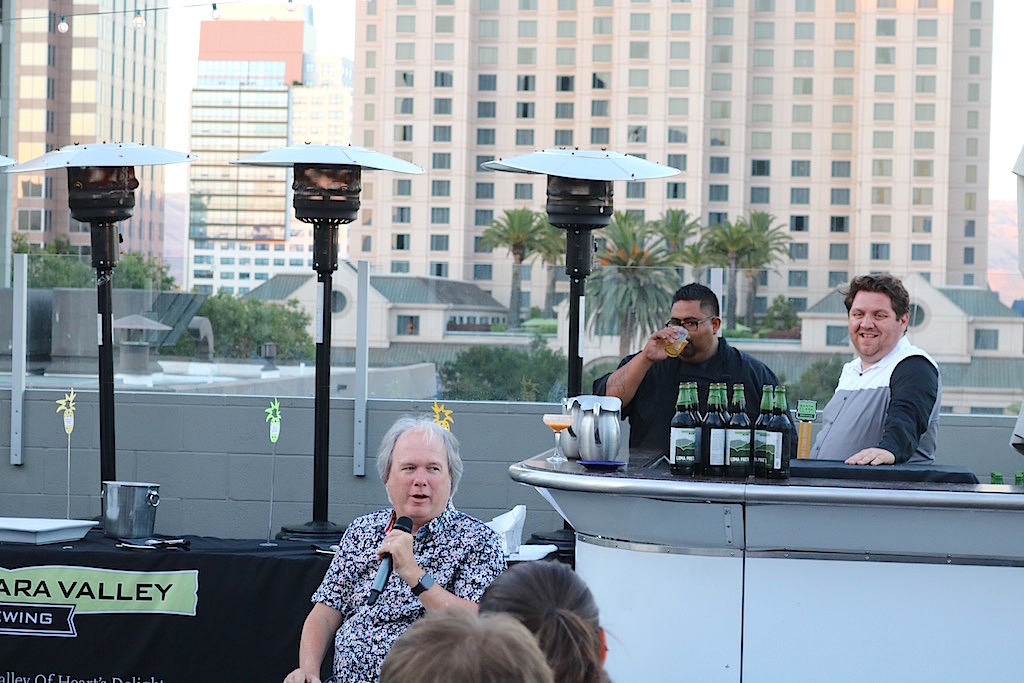 The Chef's Surprise was the sublime Wild Berry Panna Cotta with a berry compote, which was paired with SCV Brewing's excellent Rye Whiskey Barrel Aged Loma Prieta (Oatmeal Rye Imperial Stout). This course and pairing was a particular favorite among the guests that I polled.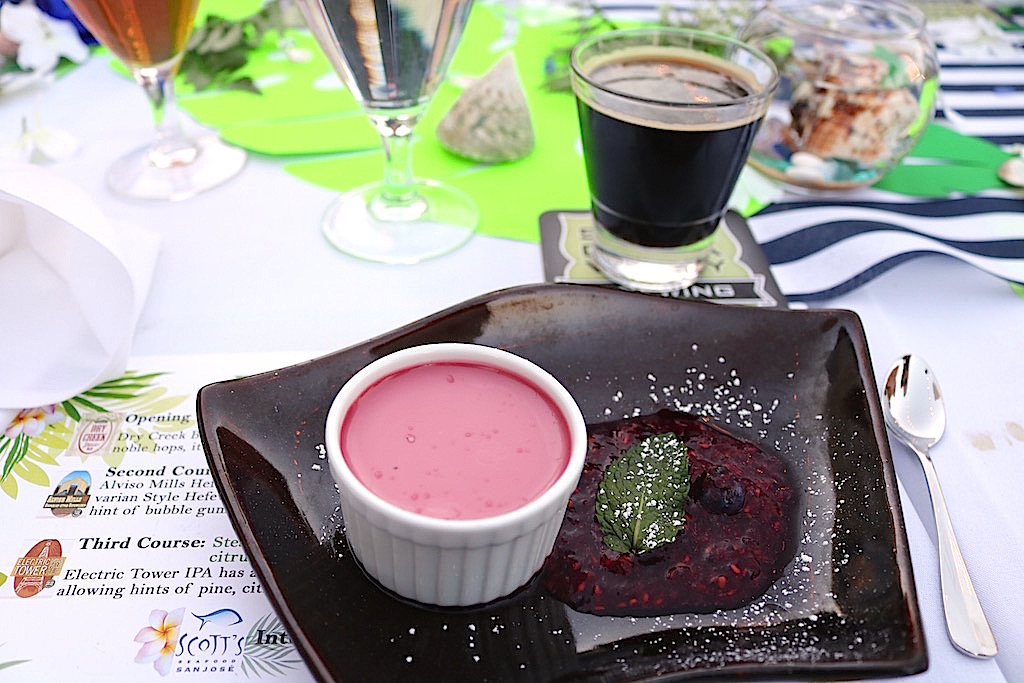 Tom and Coleen Clark.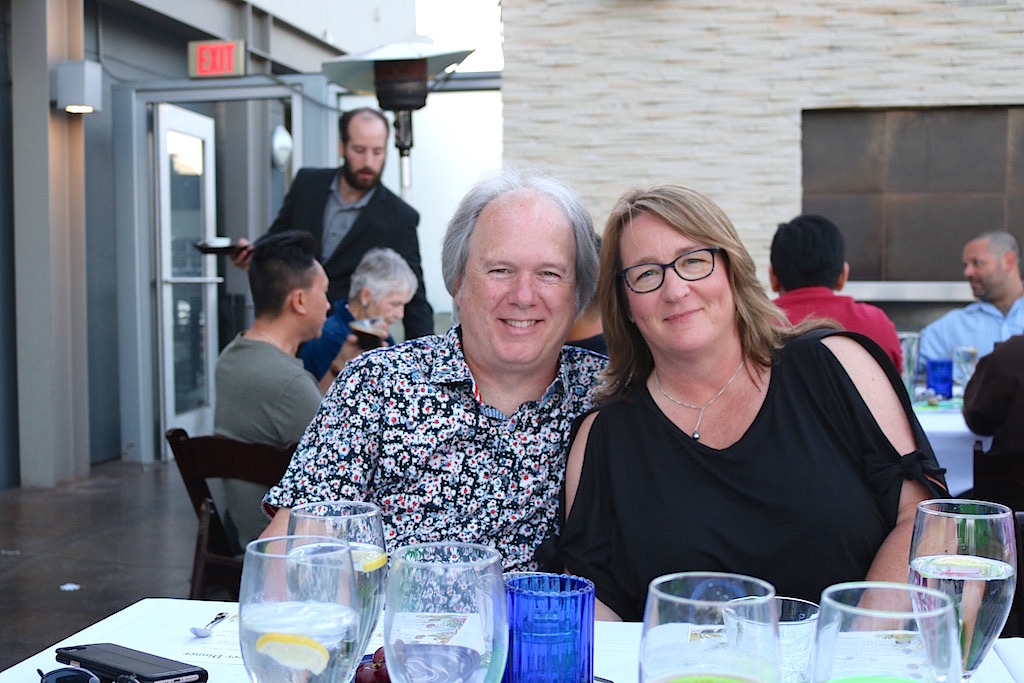 Some of the Scott's Seafood crew. All provided attentive, top-notch service. Great job everyone! Cheers!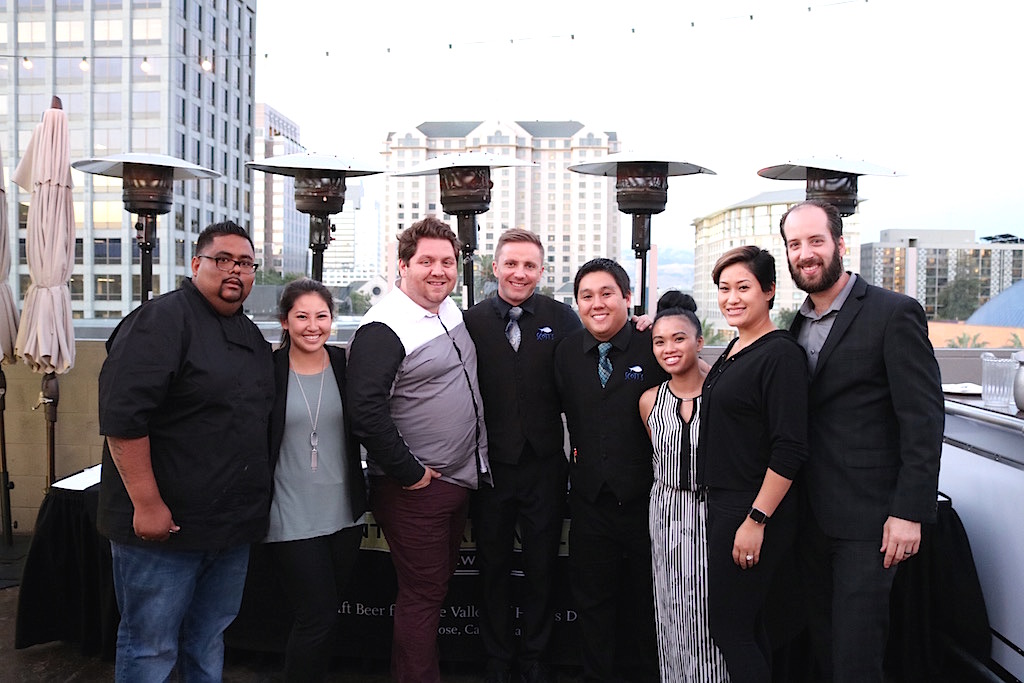 Food and beverage director Sammy Reyes (left) talking with a couple of satisfied guests.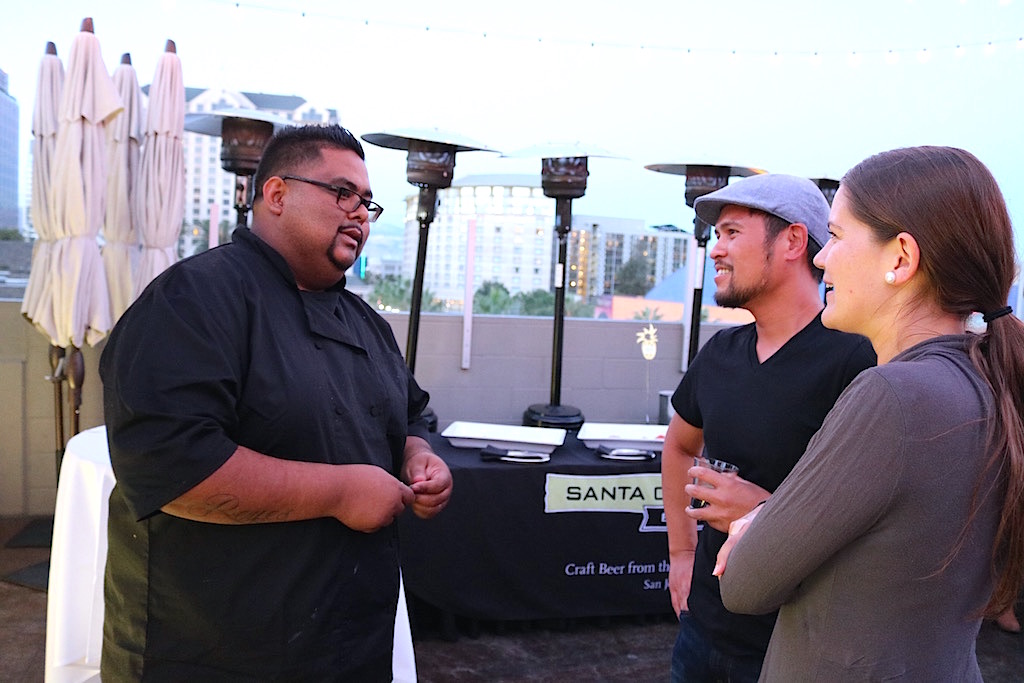 SCV Brewing Rye Whiskey Barrel Aged Loma Prieta capped off another glorious beer dinner event at Scott's Seafood.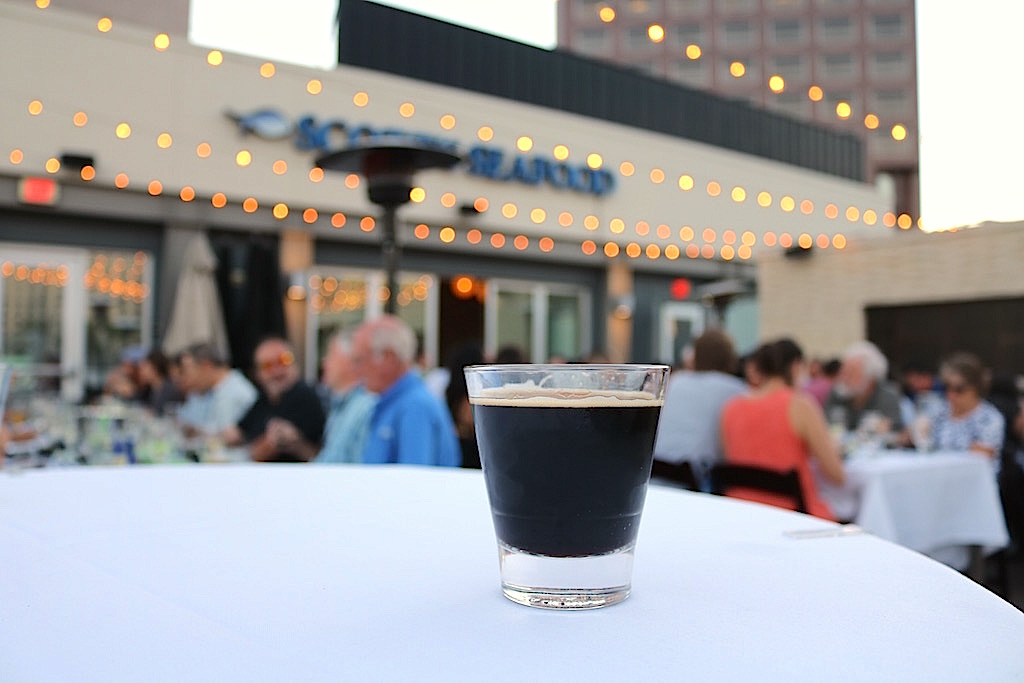 Save the Date – Oct. 30 Rum Cocktail Pairing Dinner
Scott's next special pairing dinner looks to be a very interesting – and tasty – event that will feature rum cocktails.
Scott's will present a four-course rum cocktail-and-food pairing dinner featuring Angostura rums. The dinner is set for Monday, Oct. 30.