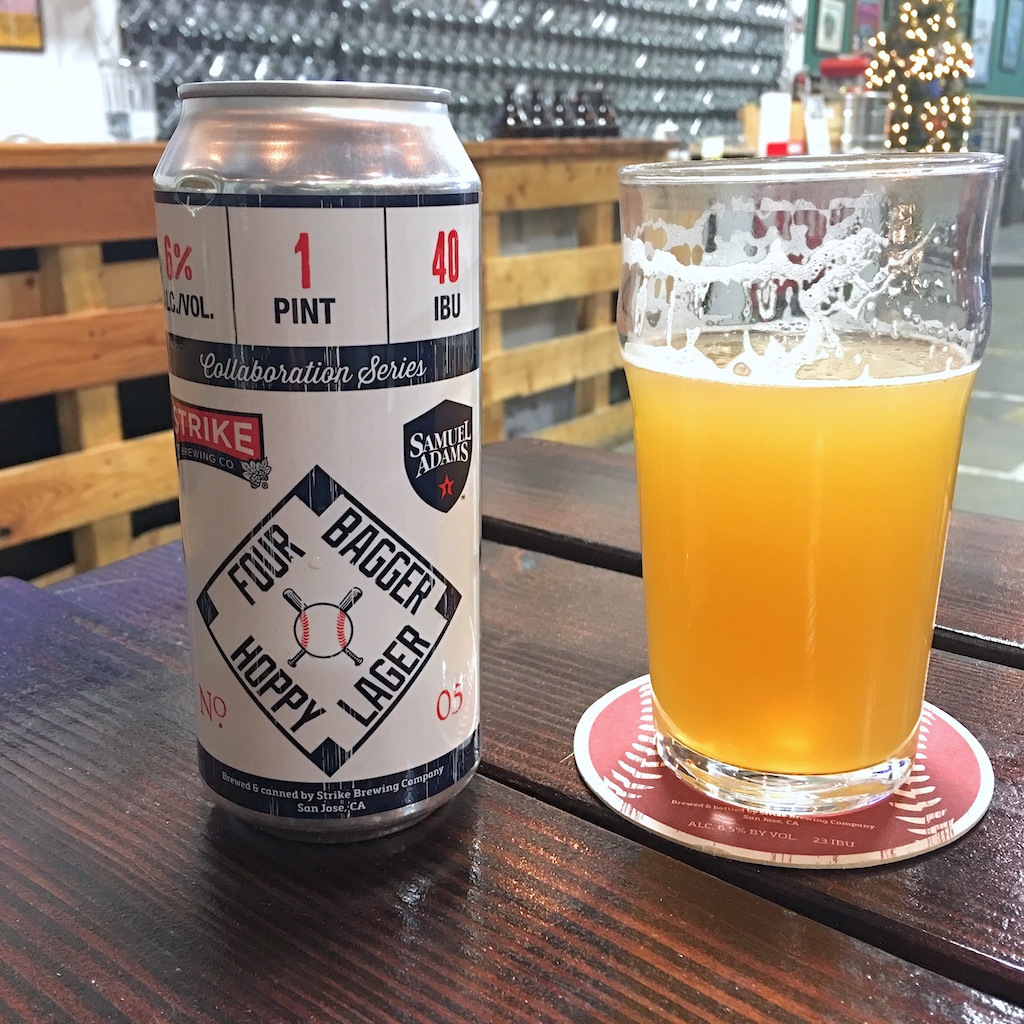 Strike Brewing Company has released their latest collaboration effort this week – Four Bagger Hoppy Lager (6% ABV, 40 IBU) – brewed alongside Megan Parisi, head brewer of the innovative Samuel Adams Nano Brewery.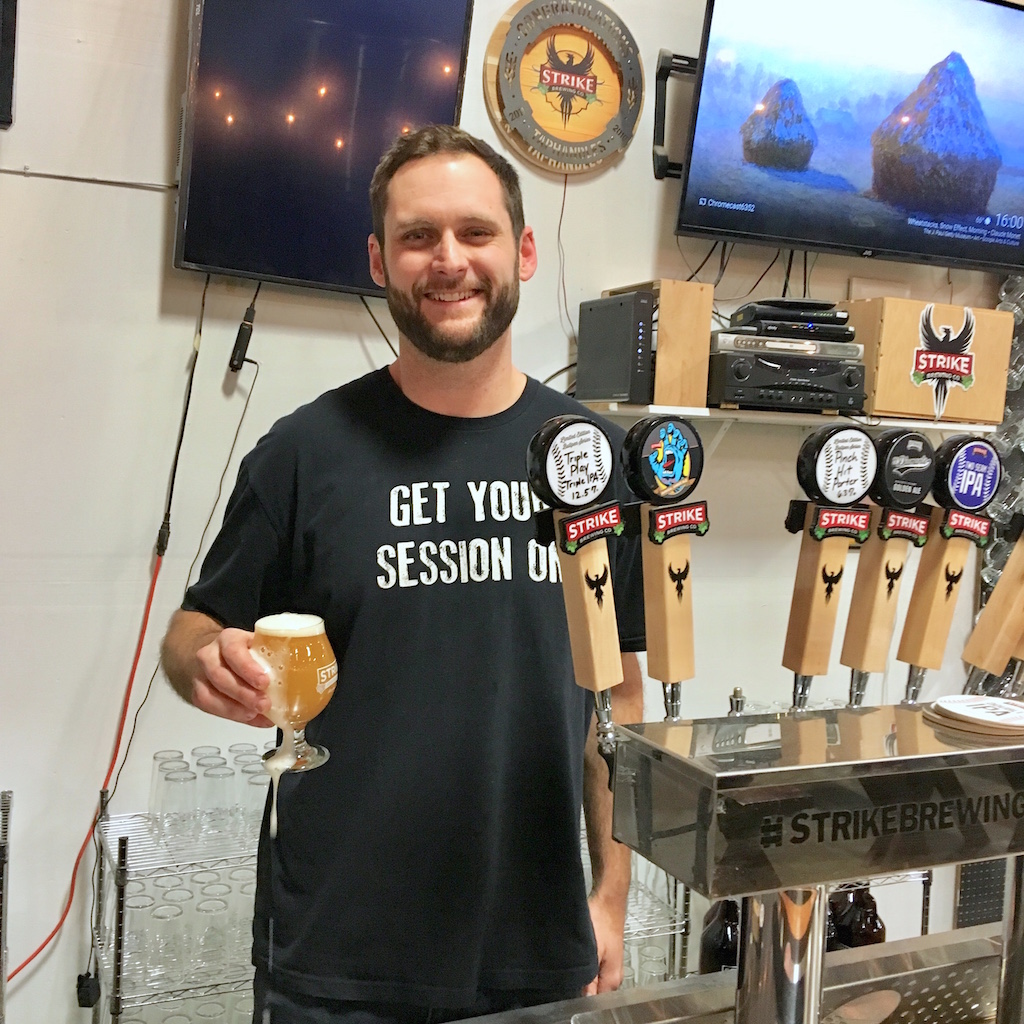 From Strike Brewing head brewer Ryan Bridge:
"We used German lager yeast and pale, wheat, oats, and light crystal malts. After a slow fermentation and cold conditioning process, we dry hopped it like an IPA using El Dorado, Citra, Simcoe, and Loral – some of my favorites. This is truly one of the best beers that we've made during my time at Strike, and I can't wait to see the response in the taproom…"
I was fortunate to make it the taproom on its release day this past Tuesday.
The beer is super smooth and juicy with wonderful aromas and flavors of tropical, citrus fruits. I certainly agreed with the folks at the table next to me who described the Four Bagger Hoppy Lager to be one 'crushable' beer.
It's a very limited offering and currently available on tap and in four-pack, 16-oz. cans.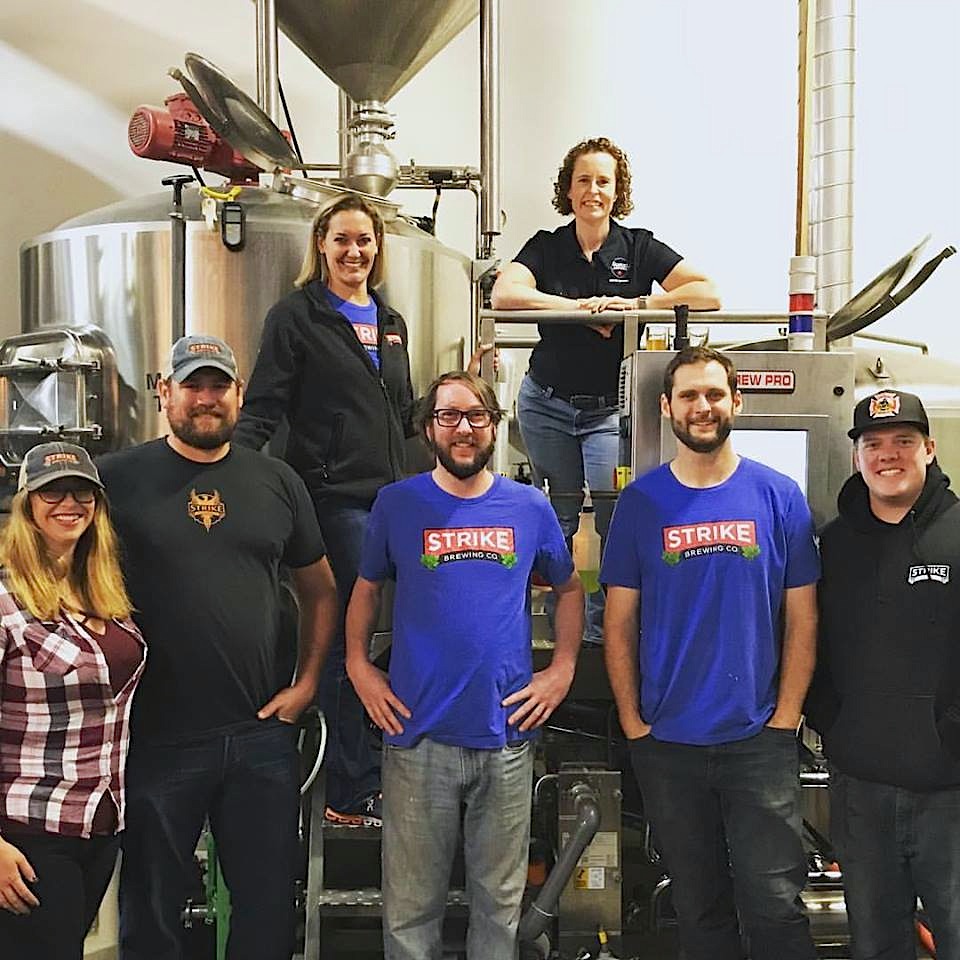 Collaboration Series
Strike's Collaboration Series is the brainchild of veteran brewer and consultant Ben Spencer, who joined Strike earlier this spring as director of brewing operations and brewmaster. Incidentally, this week's release of Four Bagger Hoppy Lager also marks Ben's last week at Strike, as he'll be returning to his native state of Virginia.
The first release in the series was a collaboration with Marin Brewing Company brewmaster Arne Johnson (Winning Saison). Ensuing collaborations saw Strike team up with Half Moon Bay Brewing Company brewmaster James Costa (Hop Closet Double IPA), Social Kitchen & Brewery brewmaster Kim Sturdavant (Pop-Up Pilsner) and Magnolia Brewing Co. (Strong Arm English Strong Ale).
As Strike co-founder/brewmaster Drew Ehrlich puts it, "The Collaboration Series has been a great way to trade brewing tips and see first-hand how these brewers go about making their signature beers."
Look for the series to continue in the near future with upcoming collaborations to feature fellow South Bay breweries.
Cheers! Prost! Gunbae!
~Andy