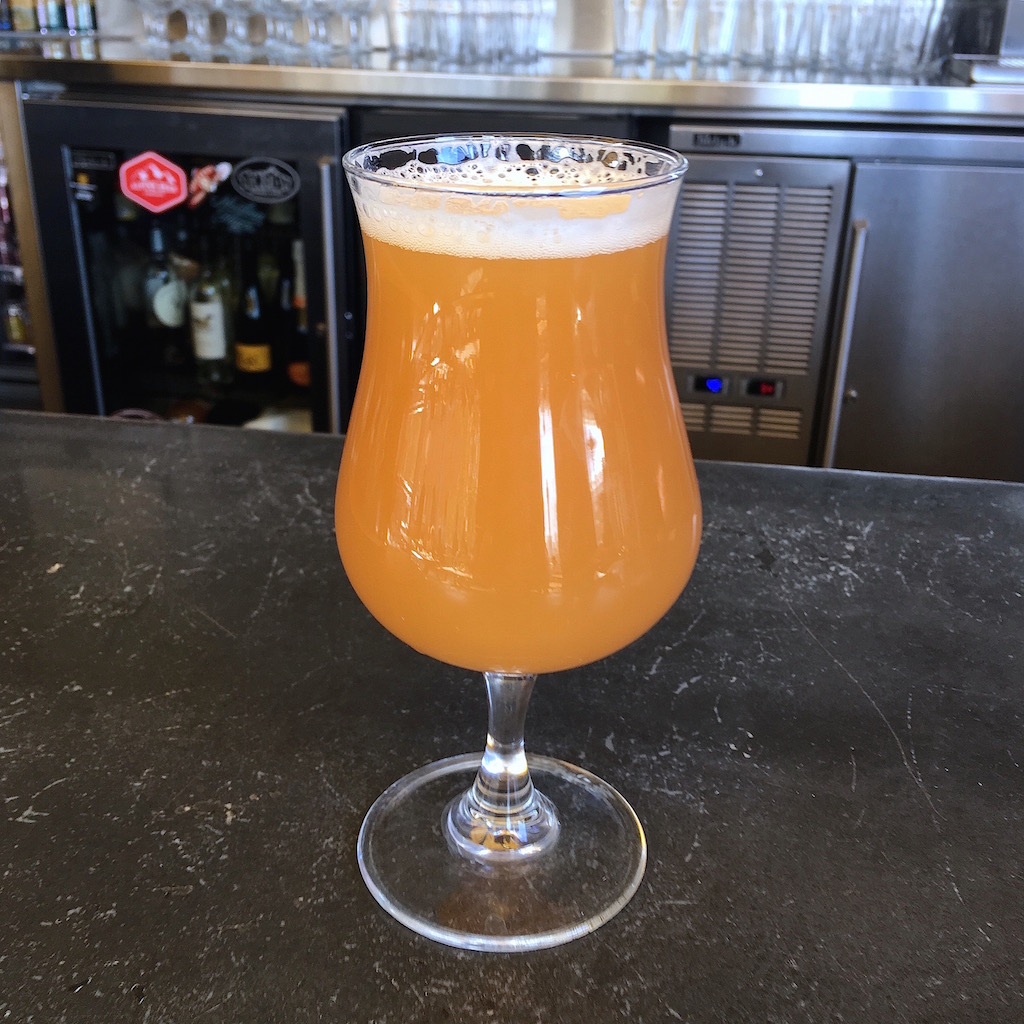 San Jose's Floodcraft Brewing Company – located at the Whole Foods Market on The Alameda (777 The Alameda, to be exact) – has just released 'Inner Strength' Hazy Double IPA.
According to brewmaster Guy Cameron, Inner Strength was brewed with a Vermont yeast strain plus Citra, Mosaic and Azacca hops.
During my recent visit on its release day, a good crowd had formed before noon, and many looked to be enjoying the new beer.
Inner Strength Hazy Double IPA is flooded <ahem> with citrus and melon aromas and flavors well balanced by a pleasant hop bitterness. It's a super smooth beer that belies the 8.4% ABV.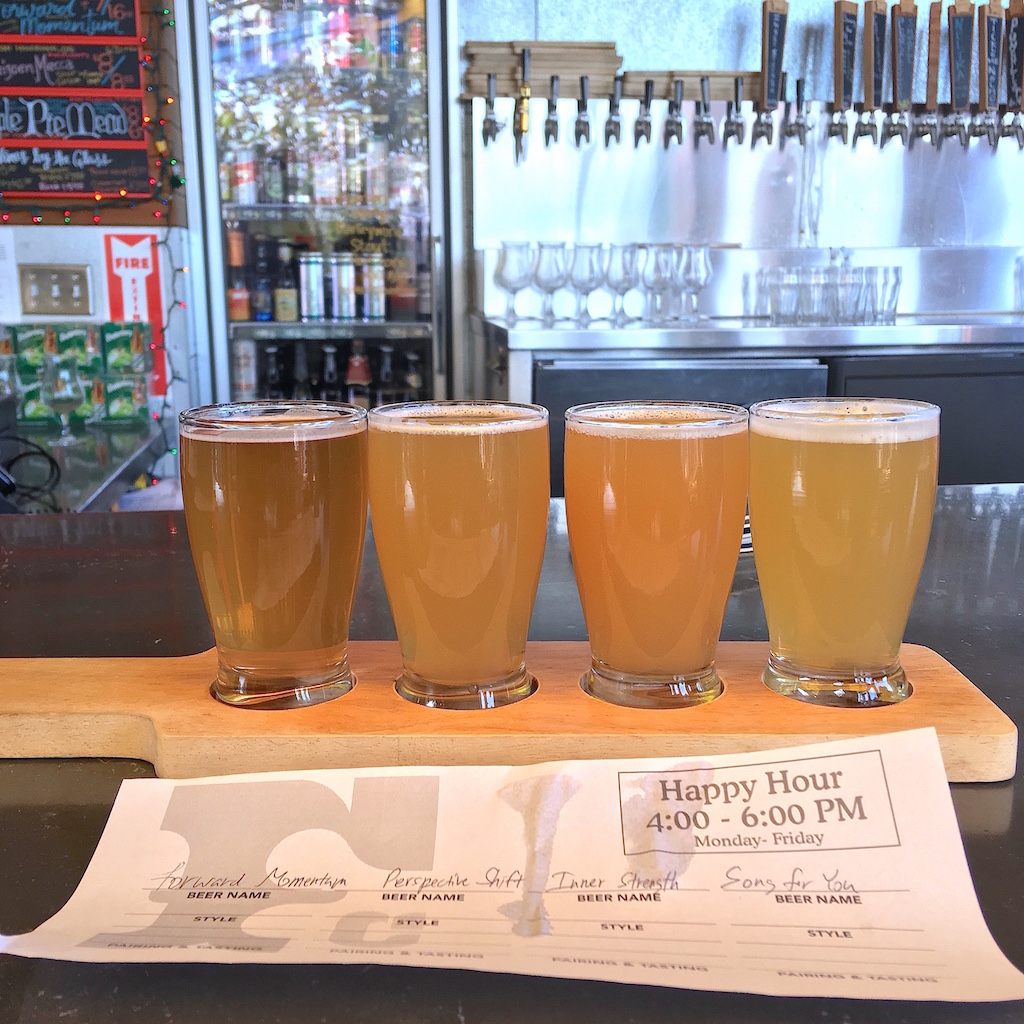 Inner Strength Hazy Double IPA is the third 'hazy' offering from Floodcraft Brewing, with all three having been released within the past couple months.
'Perspective Shift' New England IPA, brewed with all Citra hops, comes in at 6.8% and showcases a bright citrus aroma and flavors of citrus and pine.
'Forward Momentum' Hazy Pale, 5.5% ABV, exhibits a citrus aroma with citrus and slight bitter hop flavors.
Additionally, 'Song for You' Blonde Ale with Hallertau Blanc (5.6% ABV) is a bright, citrusy beer with a very pleasant, peppery bitterness.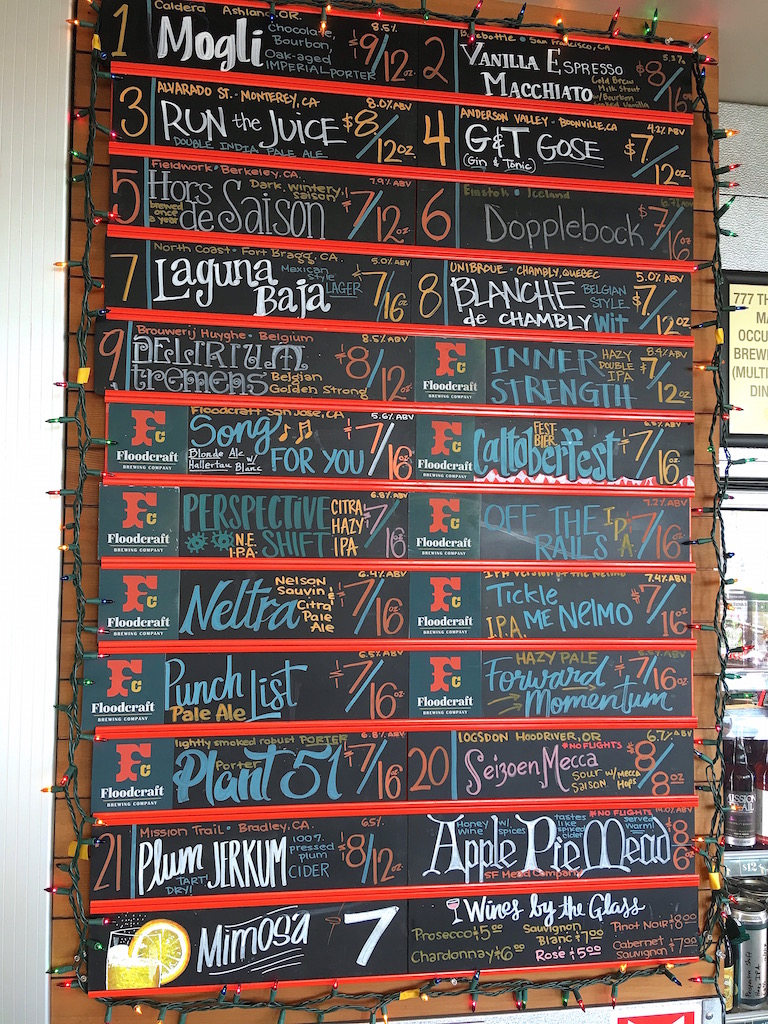 It's certainly a busy time for Guy and assistant brewer Ben Wright, as the current tap list featuring ten of their beers marks the highest number of Floodcraft Brewing beers on tap at one time.
Inner Strength stands out as my current favorite of the Floodcraft Brewing offerings. I'm struck by its citrus, melon juiciness and smoothness, making for one delicious and memorable Double IPA.
Cheers! Prost! Gunbae!
~Andy