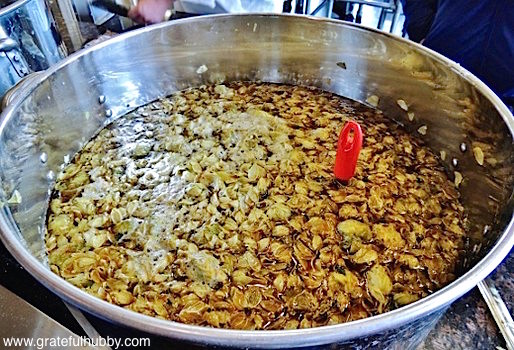 The Whole Foods Market Cupertino location (20955 Stevens Creek Blvd.) hosts a Home Brew 101 workshop on Saturday, March 1 from 11 a.m. to 2 p.m.
The workshop will be facilitated by beer specialist Keegan, a craft beer enthusiast and knowledgeable homebrewer. From past workshops, Keegan has been a patient instructor and an effective communicator who puts his dry humor to great use. There are tastings of select beers, and it is always great to take home a growler of soon-to-be tasty beer at the end of the workshop.
Here is more from the event description:
Join our Beer Specialist Keegan for a lesson in beer brewing. Keegan, Whole Foods Market Cupertino Beer Specialist, will teach the sanitation, preparation and technology of craft brewing. Take a tour of our beer brewing department and learn about buying bulk grains and participate in hands-on brewing techniques. All registrants will take home one growler of beer brewed for home fermentation and will enjoy a selection of microbrews to taste with food pairings by our Culinary Center Director, Mariel.
On the menu:
Beer Battered Avocado with Chipotle Sauce
Cheddar Beer Dip with Pretzel Bites
Chocolate Stout Cupcakes with Cream Cheese Frosting
Location: Culinary Center
Instructor: Keegan, Beer Specialist
Tickets: $30. Sign up at www.wfmhomebrew101.eventbrite.com
All participants must be 21 or over. A 5 person minimum must be met. Registration ends 24 hours prior to the event. We reserve the right to cancel/reschedule any classes 24 hours prior to the event if minimum registration has not been met. Registration will be credited. All registered participants will be notified via email/phone.
[This post was shared on Examiner.com.]