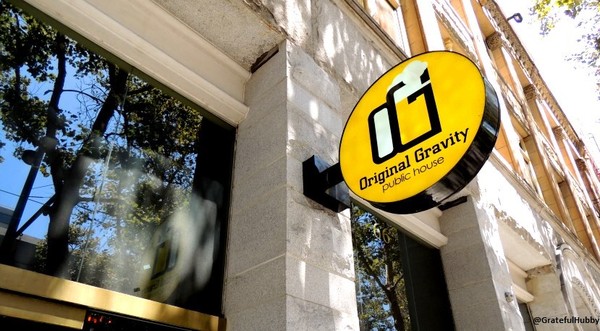 [Updated 7/20/17 to include the anniversary tap list.]
Original Gravity Public House in downtown San Jose is set to celebrate its five-year anniversary on Saturday, July 22 starting at 12pm to closing.
As in past years, a stellar tap list will help mark the milestone.*
Alesmith – Decadence (2014) (Wheat Wine)
Allagash – Golden Brett (Dry Hopped Golden Ale w/ Brett)
Altamont – Maui 3x (Triple IPA w/ Mosaic & Citra)
Altamont – BA Something New (Bourbon Barrel aged Imperial Stout)
Alvarado Street – Chiffon Fog (Double IPA w/ Vic Secret, Mosaic, El Dorado, Denali & Eureka)
Alvarado Street – Nitro Best Part of Waking Up (Stout w/ Coffee)
Alvarado Street / Original Gravity – Tumeke Pils (Pilsner w/ Simcoe, Motueka, Pacific Gem & El Dorado)
Bruery – White Chocolate (2017) (Bourbon BBL aged Barley Wine w/ Cacao Nibs & Vanilla)
Cascade – Sang Du Chêne (2015) (Oak aged American Wild Ale)
Coronado – BA German Chocolate Cake (Bourbon Barrel aged Imperial Stout w/ Toasted Coconut)
Coronado – Pompous Moose (Witbier w/ Ruby Red Grapefruit, Orange Peel & Coriander)
Deschutes – The Abyss (2013) (Barrel aged Imperial Stout)
Drake's – 1500 (Dry Hopped American Pale Ale)
Elkhorn Slough – Jewel (Barrel aged Saison)
Faction – S.A.P.A. (American Pale Ale w/ South African Hops)
Faction – Summer IPA (IPA w/ Nelson, Galaxy & Citra)
Fieldwork / Original Gravity – More Betterness (IPA w/ Citra, Mosaic & Calypso)
Fieldwork – Galaxy Sauce (Double IPA w/ Galaxy)
Firestone Walker – Pivo Pils (Hoppy Pilsner)
Firestone Walker – XIX Anniversary (Barrel aged Strong Ale Blend)
Lost Abbey – Genesis of Shame (Foeder aged Sour Blonde Ale w/ Peaches)
The Good Beer Co – George (French Oak BBL aged Wild Ale w/ Peaches)
Lost Abbey – Track 8 (2015) (Barrel Aged Quad w/ Cinnamon & Chilis)
Mission Trail – Fairy Land (Port Barrel aged Cider Pluot Blend)
Modern Times – Double Dry Hopped Orderville (IPA w/ Mosaic, Ekuanot & Nugget)
North Coast – Barrel aged Old Rasputin XIX (Bourbon BBL aged Russian Imperial Stout)
Perennial – Abraxas (2016) (Imperial Stout w/ Chilis, Cacao Nibs, Vanilla & Cinnamon)
Russian River – Yup, that Beer. No not the one released in February
SARA – Tomorrow, Today (IPA w/ Simcoe, Citra & Mosaic)
SARA / Peter Hoey – Hoeybier (Odonato Wine Barrel aged Saison w/ Brett)
SCVB / Original Gravity – Fountain Alley (American Pale Ale w/ Wakatu, Centennial & Mosaic)
SCVB – Barrel aged Loma Prieta (Rye) (Rye Barrel aged Imperial Stout)
Temescal – Take the Time (Keg Conditioned Saison)
Temescal – Extra Credit (IPA w/ Citra & Dr. Rudi)
Track 7 – One Legged Zebra (Nitro) (White Stout w/ Vanilla, Cinnamon & Lactose)
* List Subject to Change at Any Time
Additionally, Original Gravity has partnered with Santa Clara Valley Brewing, Alvarado Street Brewery and Fieldwork Brewing Co. to create three collaboration beers to be released on tap on Saturday.
Look for a very limited number of the Fieldwork collaboration to be available in cans.
There'll be pop-up food specials, music in the patio and commemorative shirts for sale.
Earlier this month, owner Dan Phan shared the following message on Facebook:
"Wow, can't believe it's going to be FIVE YEARS! Seems like yesterday I decided to change course and open a business. I'm so thankful for all the people who have been involved with Original Gravity over the years, especially my business partner Johnny Wang. I've made lifelong friendships and met so many amazing people throughout the years.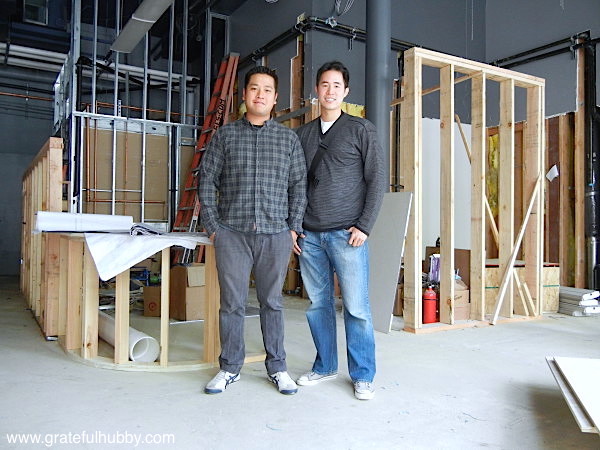 "A big shout out to the guys who run the show at Original Gravity. Thank you Rob Monroe and Anthony Jwanouskos for your extraordinary leadership throughout the years. Original Gravity wouldn't be what it is without our amazing staff.
"If you're free July 22nd, come party with us and see what we've been up to. We got to brew three awesome beers with three amazing breweries! Come down to the bar that day and have a beer with me."