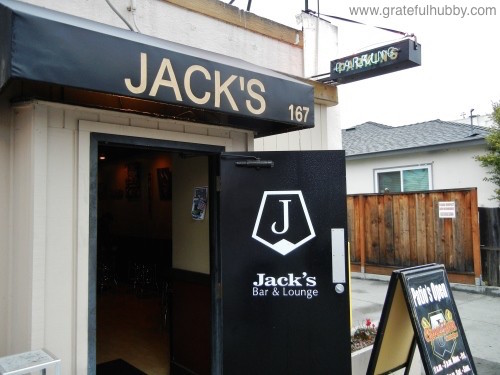 Dishcrawls, where people sign up to go on local eating adventures, are taking place seemingly everywhere these days. Launched in San Jose, they've spread out to the greater Bay Area, gone national, and have already established international roots. The driving force of Dishcrawl is founder and CEO Tracy Lee, a Cupertino native and San Jose State University graduate. Ever the connector, Tracy has linked up with Japantown's Jack's Bar & Lounge (167 East Taylor St.) and its two owners, Charlie Mann and Jordan Trigg. Together they host the inaugural SJ Beerwalk, which will take place in Japantown on Saturday, Feb. 11, 2012, 2pm-5pm and likely be an official part of the South Bay SF Beer Week festivities.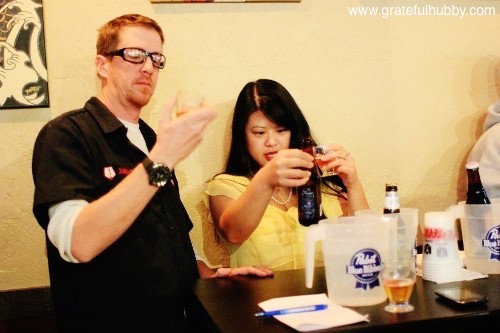 Beerwalkers can take a self-guided stroll through the Japantown neighborhood while enjoying between 15-20 beer tastings at various restaurants and boutiques. Ticket prices ($29.00 online and $35.00 on the day of the event) include a Beerwalk glass, passport for locations, and a raffle entry (must be present at 5pm at Jack's Bar & Lounge to win). Proceeds will benefit the Japantown Business Association (JBA).
While the history and the participation of the diverse, local businesses make Japantown a wonderful backdrop for this first Beerwalk, the down-to-earth duo of Charlie and Jordan provide the keys to this first-time event – they are fun-loving, craft beer enthusiasts who desire to play a part in the continuing growth of the San Jose craft beer scene.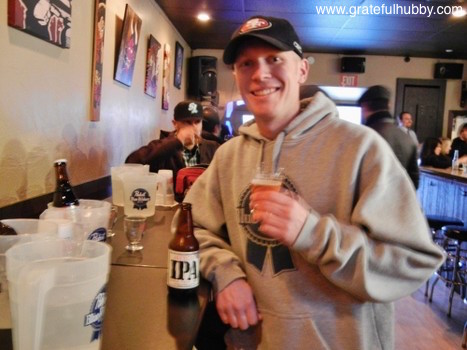 Jordan recently answered some questions regarding their ties to San Jose and craft beer, as well as other thoughts pertaining Jack's and the San Jose craft beer scene.
First, taking a look back a bit, what is your personal connection to San Jose?
Both of us were born and raised around here. Started in the industry at a young age and fell in love with it. We have over 25 years of combined industry experience from restaurants like San Jose's Gordon Biersch and Sonoma Chicken Coop, breweries, bars, clubs, you name it. San Jose is home, and we want to create events and a community for the people who call the South Bay home.
When and where did your passion for craft beer start?
From all the bar experience we both fell in love with beer, craft beer especially, early in our careers. From the very first sip and grew from there. Every chance to experience a new beer is never missed. Having both bartended at local breweries we were hooked after that.
When did you guys start Jack's Bar & Lounge? Did you start offering craft beer right away, or did the offerings evolve over the years?
Took over Jack's in 2007. We had a few craft beers from time to time at the beginning. With the growth of our business over the past 5 years we were able to accommodate and expand our beer offerings to a point now where we are able to always have a few rotating on tap.
What's your take on the current craft beer scene in the San Jose area? Do you have a sense of the history of the craft beer scene in San Jose and the South Bay up to today? How has it changed over the recent years? Where do you see it going?
From the time we started bartending to present day there has definitely been a rise in the attention given to craft and microbrews. However, in the South Bay it has been more consumer interests and home consumption than bars having their primary focus on craft beers. We believe this will soon change as we catch up to the trends in SF and Oakland.
Is there a growing interest in craft beer among your customers?
After adding our new draft system last summer, we constantly have customers expressing their appreciation for the larger beer selection, along with weekly request for all sorts of craft beers.
You've been offering your Thursday pint nights featuring your top craft beer at special low prices. And now you guys have planned the inaugural SJ Beerwalk in Japantown. How did the idea for the Beerwalk come about?
Two months ago we spearheaded the Japantown Wine Walk and received a bunch of enthusiastic feedback. After evaluating the event, we came to the conclusion that wine is great, but it's overplayed. And we love beer, so why not organize an event we would be super excited about and that isn't being done anywhere in the South Bay?
How/when did your partnership with Dishcrawl come about?
After having Dishcrawl handle the sales for the past Wine Walk, we had a few brainstorming meetings with Tracy to make the event stand out and improved, and SJ Beerwalk was decided upon. We're all so passionate about the San Jose community that our partnership was a perfect fit of skills and passion. With a new movement of young Turks pushing the envelope in San Jose, we're excited to see our partnership take San Jose to the next level.
What will the 15-20 beers be?
We want to give everyone a few surprises, but a few beers are from Lagunitas, Stone Brewing, Anchor Steam, and New Belgium. There will be 3 oz. pours with each retailer having one or two tasters.
How many people do you expect to come to this inaugural Beerwalk?
Shooting for 300.
You're planning to make the SJ Beercrawl monthly, correct? Perhaps have it in conjunction with SJ Wine Walk then?
There will be a wine option at each of the beer tasting locations as well. Plan on rotating business districts throughout San Jose.
Anything else to add?
Beerwalk isn't just about the beer. It's about interacting with your friends and members of the community at a social and fun event and discovering your local business community.
Closing thoughts from Dishcrawl's Tracy Lee
Our hopes and mission with the SJ Beerwalk is to become a foundational community event – first in Japantown, then in multiple neighborhoods around San Jose. With Jordan and Charlie's involvement with the Japantown Business Association and my involvement with the local communities around San Jose, we wanted to join forces to bring something new and interesting to Japantown. We hope that the interesting craft brews will draw attention to the burgeoning Japantown businesses as well as become a monthly event where neighbors can get out and meet each other.
Inaugural SJ Beerwalk, Jack's Bar & Lounge, and Dishcrawl information
For more information on this event, and to purchase tickets, visit the Dishcrawl SJ Beerwalk page. For more information about Jack's Bar & Lounge, visit the Jack's Bar and Lounge website. For more information about Dishcrawl, visit the Dishcrawl website.
[This post was shared on Examiner.com.]