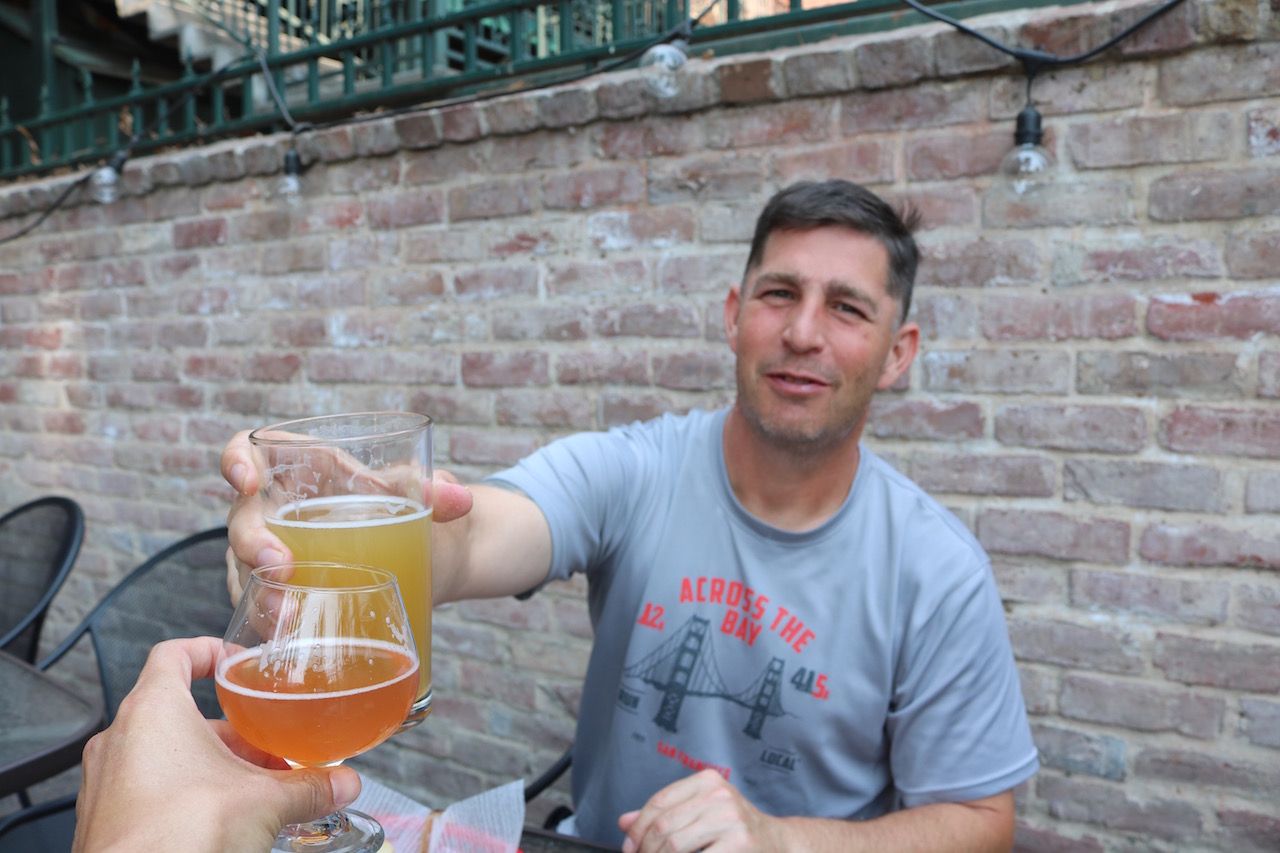 Local good guy Jake McCluskey has become quite the human interest story in recent years.
SFGate and ABC7 News just recently chronicled his latest fitness journey – running on every street in San Jose and logging over 2,400 miles. Taking 15 months to do so, it was also a way for Jake to explore San Jose and spread awareness of various community pockets throughout the city.
Combined with previous stories in – to name a few – The Mercury News, Ramblings of a Beer Runner, The Seattle Times and Runner's World, Jake has come to be a source of inspiration for many, especially for those who have personally connected with him and seen up close the time and energy he has given to helping others as well as his community.
I've also written about Jake, for instance, back in 2015 when he was gearing up for his run from San Francisco to San Jose to raise awareness for the Silicon Valley Children's Fund and in 2012 when he was helping to elevate the local beer scene as manager of Kelly's Liquors.
To me, he's the same now as he was then – a down-to-earth, genuine person who is generous, delights in helping others and does all that he can for a good cause.
"I'm a lucky person," Jake recently told me. "I know I'm getting a second chance, and I want to take as many people along with me if they want to. I don't want to preach. If you want to go, I'll help and do all that I can."
'Make Jake Smile'
It's been wonderful to see the support that the local beer community – and beyond – has been giving to Jake and his recent GoFundMe campaign.
Set up by friend and local business owner/marketing specialist Carl Foisy, the money raised will go towards paying for services to help with Jake's severe dental health challenges.
Jake shared with me, "It was a hard decision to go public with my problem, and the really hard part is yet to come, having everything yanked out of my head. But it has to happen. And I'm feeling so blessed with all the support. It's like the spirit of the beer community – people helping one another."
Much more information can be found at Jake's GoFundMe page.
Cheers! Prost! Gunbae!
~Andy