Harry's Hofbrau San Jose held their IPA Day event this year once again on the last day of SF Beer Week, Sunday, Feb. 17, 2013. And like last year, I was able to find some time to check it out.
Here are some pics: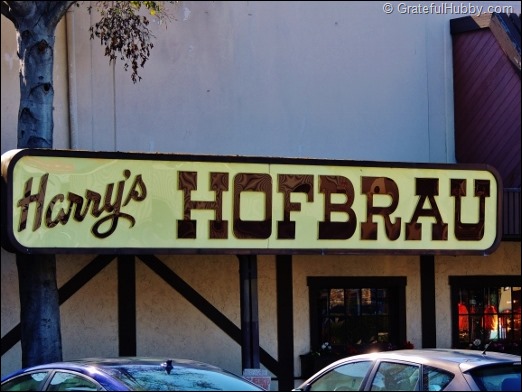 The beer menu and finalized tap list – curated by general manager Kevin Olcese per the usual – was posted on their Facebook page the day before the event:
Russian River – Pliny the Younger
Drakes – Black Label Hopocalypse
Russian River – Pliney the Elder
Drakes – White Label Hopocalypse
Fifty-Fifty brewing – S.S. Steiner experimental IPA
Dogfish Head – 120 Minute IPA
Deschutes – Hop Henge experimental IPA
Green Flash – Palate Wrecker DIPA
101 – North brewing- Heroin IPA
Tap It brewing – IPA (GABF GOLD Medal Winnrer!)
Stone and Drakes collaboration – 1/4 century problems
The Brewery Abigaile – DIPA
Sierra Nevada Collaboration – Hop Harmony
Newport Brewing – straight outta Newport IPA
Knee Deep and Boulder collaboration – Shakenbake Rye.P.A
Sea Bright Brewing – The Blur DIPA
Lagunitas – Maximus
Almanac – Single Origin Chinook IPA
Karl Strauss – Tower 20 DIPA
Firestone Walker – Double Jack
Mission Brewing – Shipwrecked DIPA
Uinta – Detour DIPA
Ballast Point – Big Eye (NITRO)
Coronado Brewing – Islander IPA
STONE – Ruination
Santa Cruz Mountain Brewery – Organic IPA
Port Brewing – Mongo DIPA
Firestone Walker – Wookey Jack Black Rye.P.A
Ballast Point – Sculpin
Dogfish Head – 90 minute IPA
Widmer Brothers – Falconers IPA
Ninkasi – Tricerahops
Hermitage – Single-hop Galaxy
Devil's Canyon – California Sunshine IPA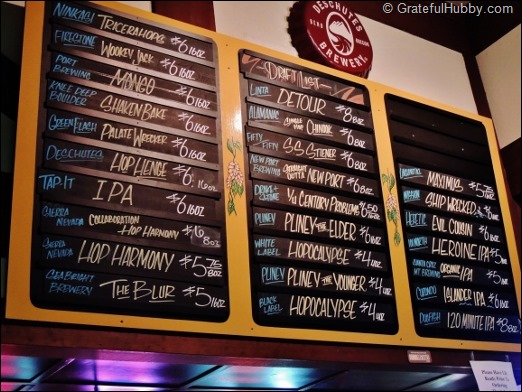 The allotment of Russian River's Triple IPA Pliny the Younger was long gone by the time I arrived, but there was quite a bit of Drake's Triple IPA Hopocalypse Black Label still available, which was more than fine by me.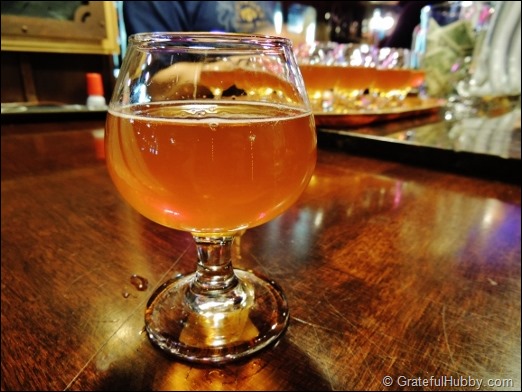 It was great seeing friend and craft/specialty brand manager for DBI Beverage of San Jose Greg Sonick providing expert hospitality.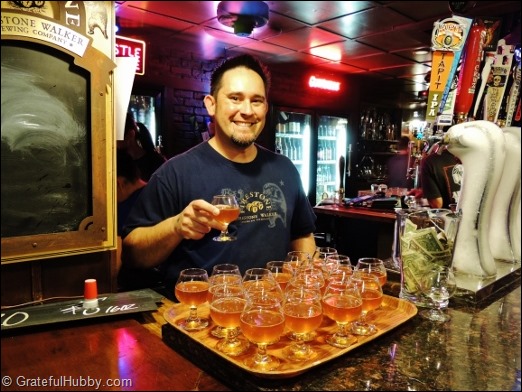 Had a very nice chat with Silicon Valley Sudzers homebrew club members Derek, Keith, and Tom.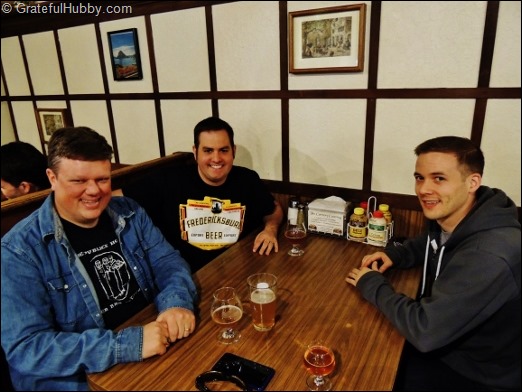 It was about mid-afternoon, and there was a full house at Harry's.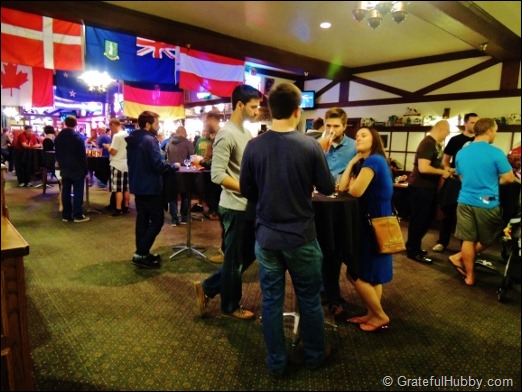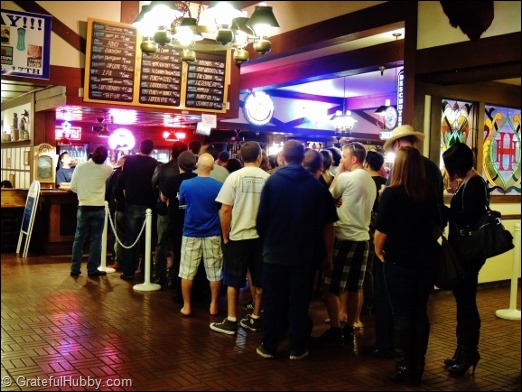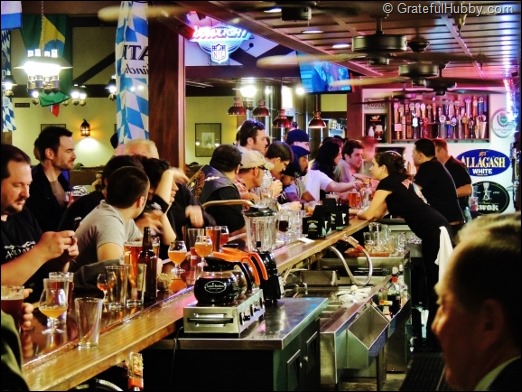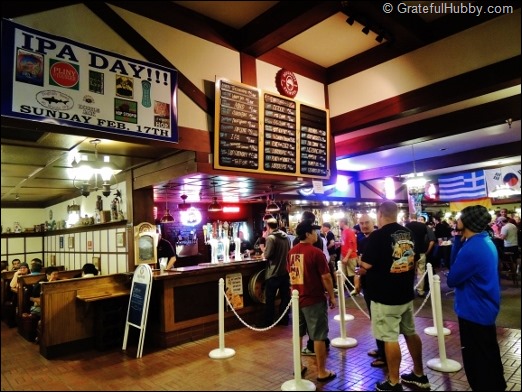 Enjoyed hanging out with friend Kregg.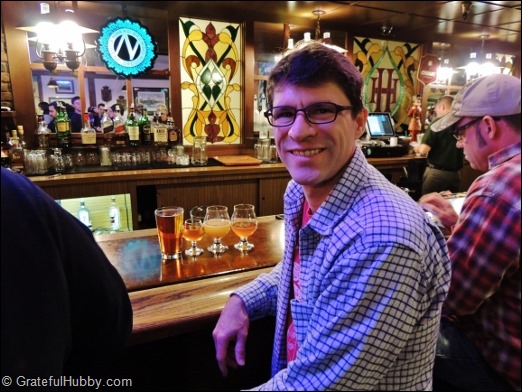 From left to right: Drake's Hopocalypse DIPA White Label, Drake's Hopocalypse Black Label, Almanac Single Origin Chinook IPA, and Dogfish Head 120 Minute IPA.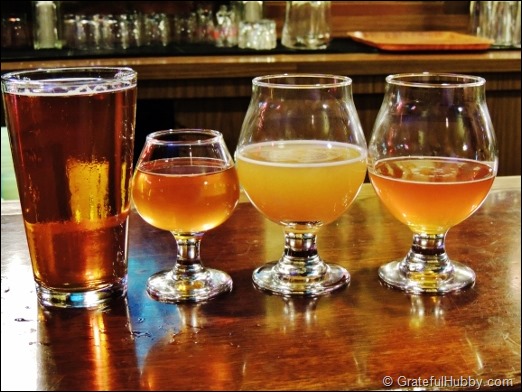 Boulder Beer Co. Shakenbake Rye IPA Collaboration Brew with Knee Deep Brewing Co.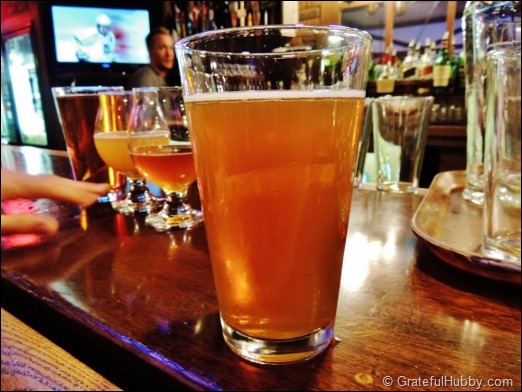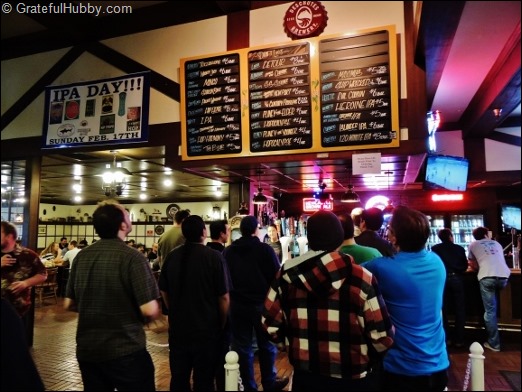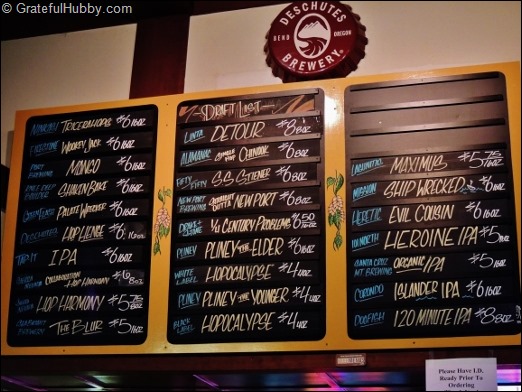 Hats off to Harry's bar manager Jeremy and his team.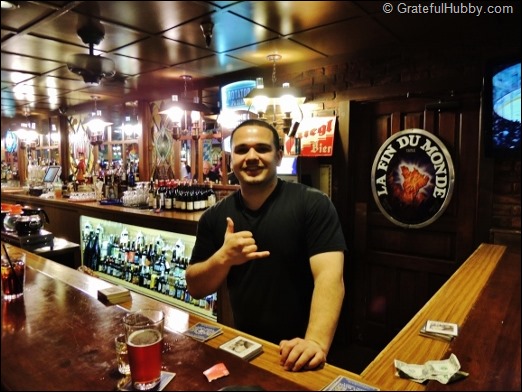 By all accounts, this was another awesome event.
Cheers!
~Andy