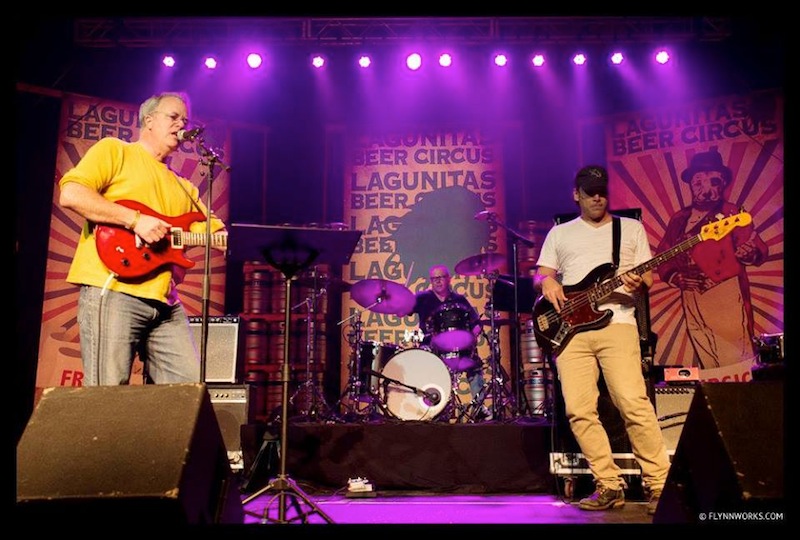 Just a quick post to announce the performance of the band Alice Drinks the Kool Aid in downtown San Jose at Cafe Stritch (374 S. 1st St.) later today, Wed., June 21 from 6pm-7pm.
Lagunitas Brewing Company founder Tony Magee helped form the band – a "Blues Based Chicago Indie Rock band" – several years ago as a creative outlet with two other lifelong musician friends.
And having just listened to several songs available on their website, the band is very good in my humble opinion, reflecting the accomplished, musical experiences of each member.
There'll be Lagunitas IPA and Aunt Sally Sour Ale on tap – plus cans of 12th of Never Pale Ale – but the focus will be on the music, with – preferably – a good beer in hand.