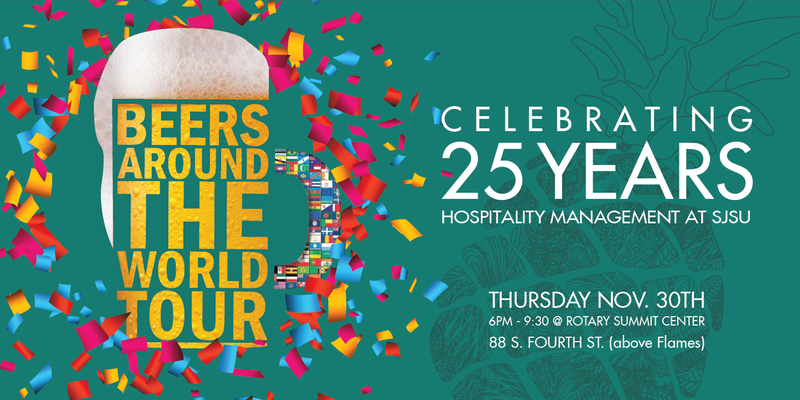 The fall edition of the The Beers Around the World Tour is set for Thursday, Nov. 30 from 6pm-9:30pm, taking place at the Rotary Summit Center in downtown San Jose above Flame's Restaurant (88 S. Fourth St.).
Presented by San Jose State University's Department of Hospitality, Tourism and Event Management – and a joint production of the department's Meeting Planning and Beer Appreciation classes – the beer show will be similar in format as past events.
The Beers Around the World tour will feature 54 different beers from 27 countries and regions of the U.S.
And like this past spring's event, the upcoming beer tour will be open to the community.
For additional information – and to purchase tickets – visit the tour's Eventbrite page.
Consider purchasing tickets sooner than later as the number of tickets are limited.