Ever since the very first Beerwalk in Japantown, we've tried our best to make each and every Beerwalk.
They're fun, and the local weather is nearly always picture perfect. Plus we get to hang out with good folks, and we get to explore different pockets of the South Bay and shop and dine at new-to-us stores and restaurants, all while enjoying a variety of tasty beers.
And the Beerwalks just seem to be get better and better.
The latest Beerwalk in Willow Glen – the annual Halloween edition that took place yesterday – was likely our most favorite yet.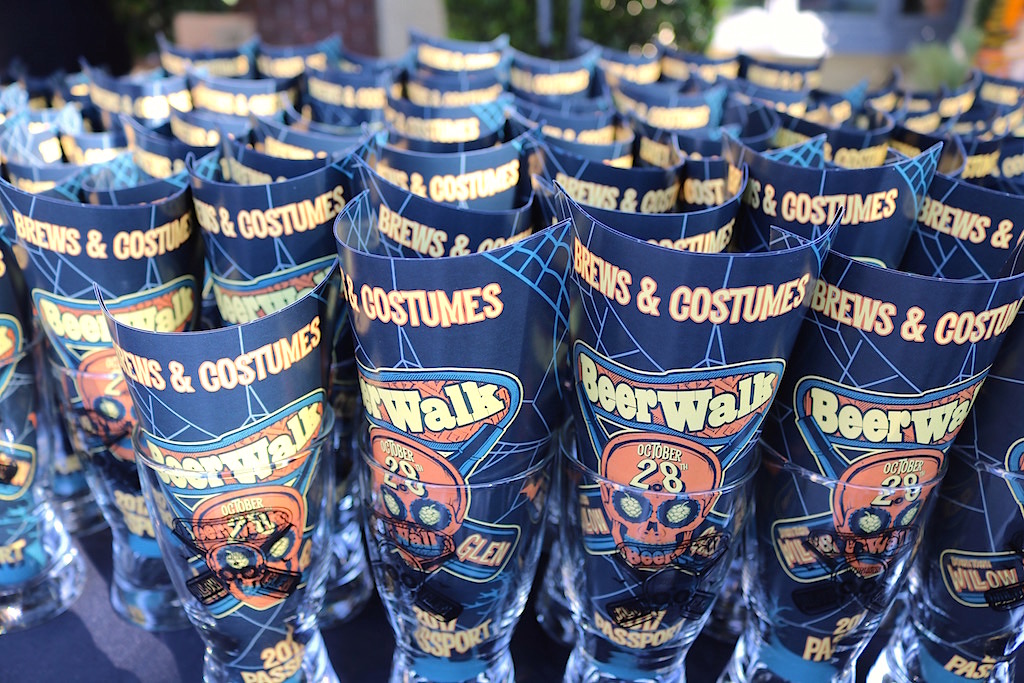 It was another sold-out affair.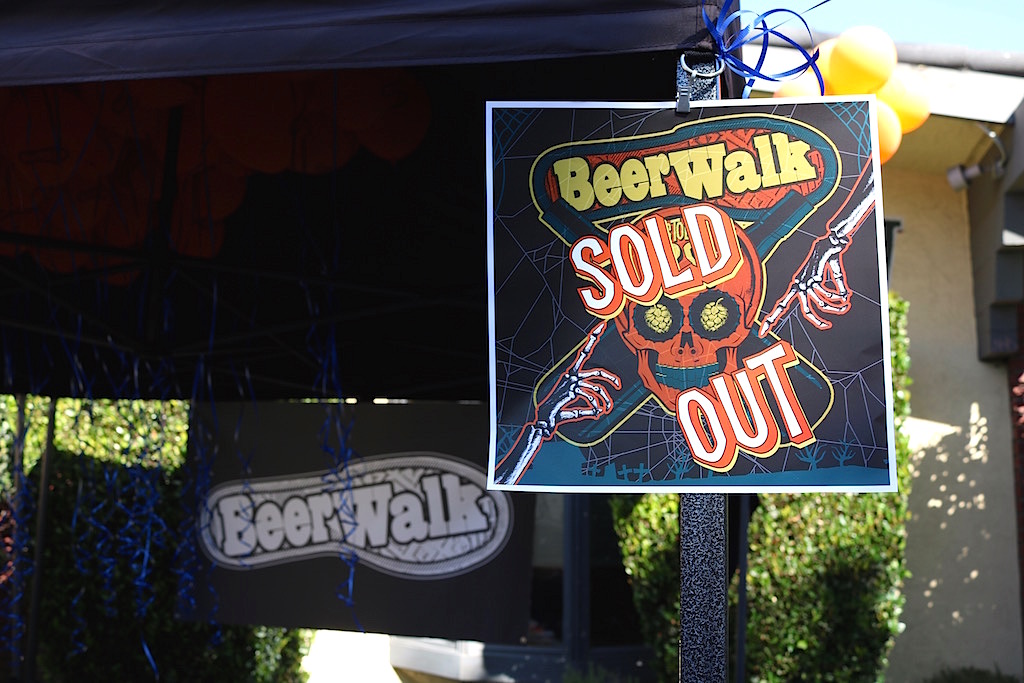 Catching up with friends Peter of Santa Clara Valley Brewing, Jim and Matt.
So many folks dressed up in fantastic costumes.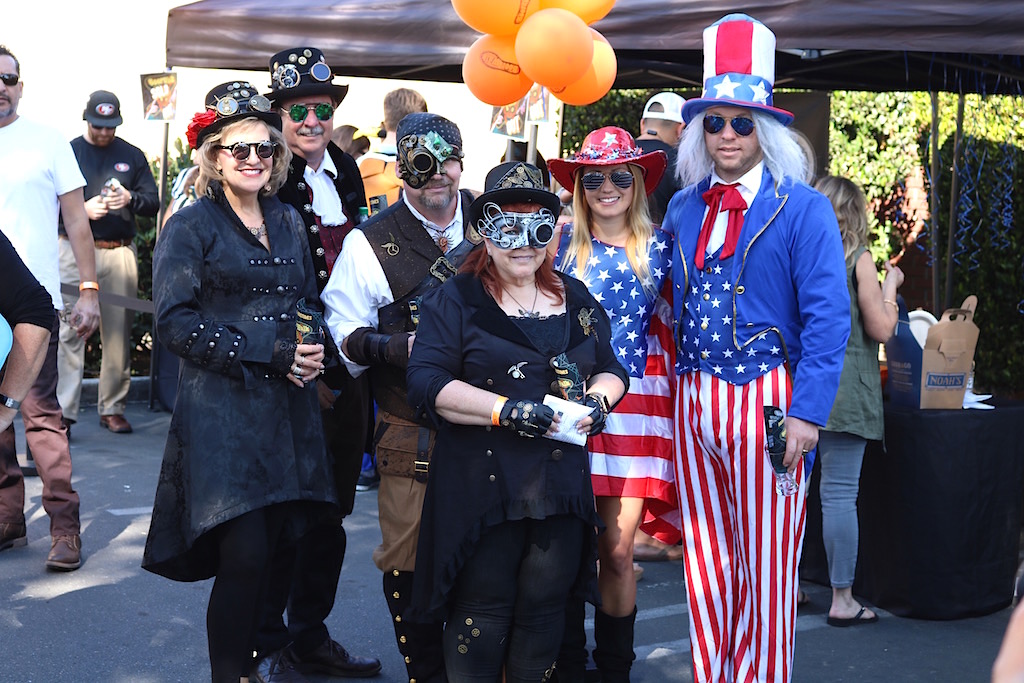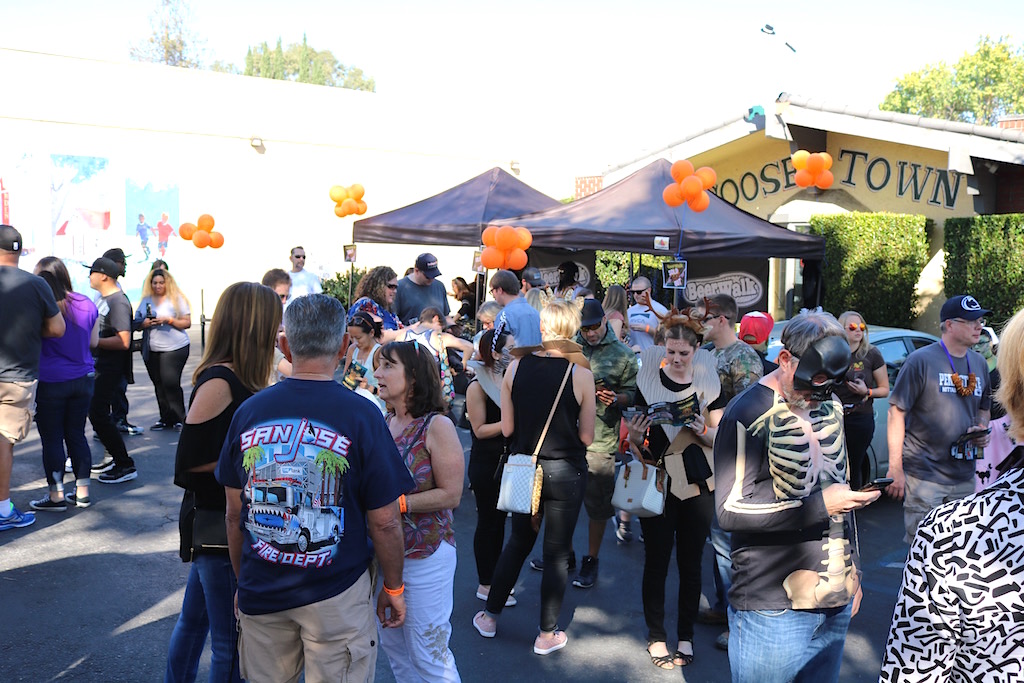 Catching up with The Beerwalk's Cindy.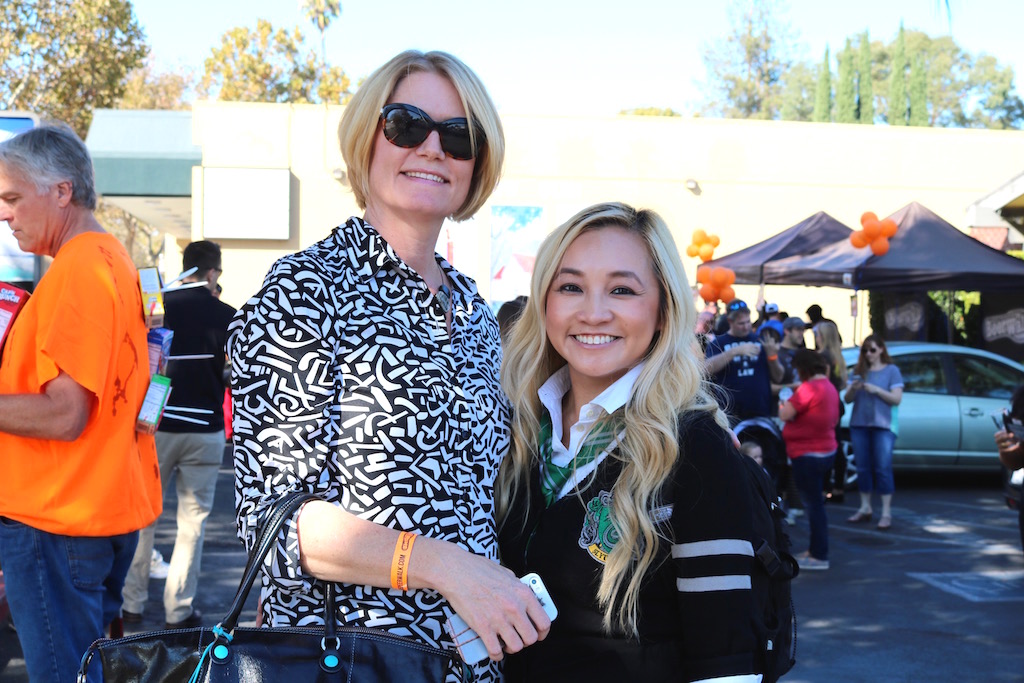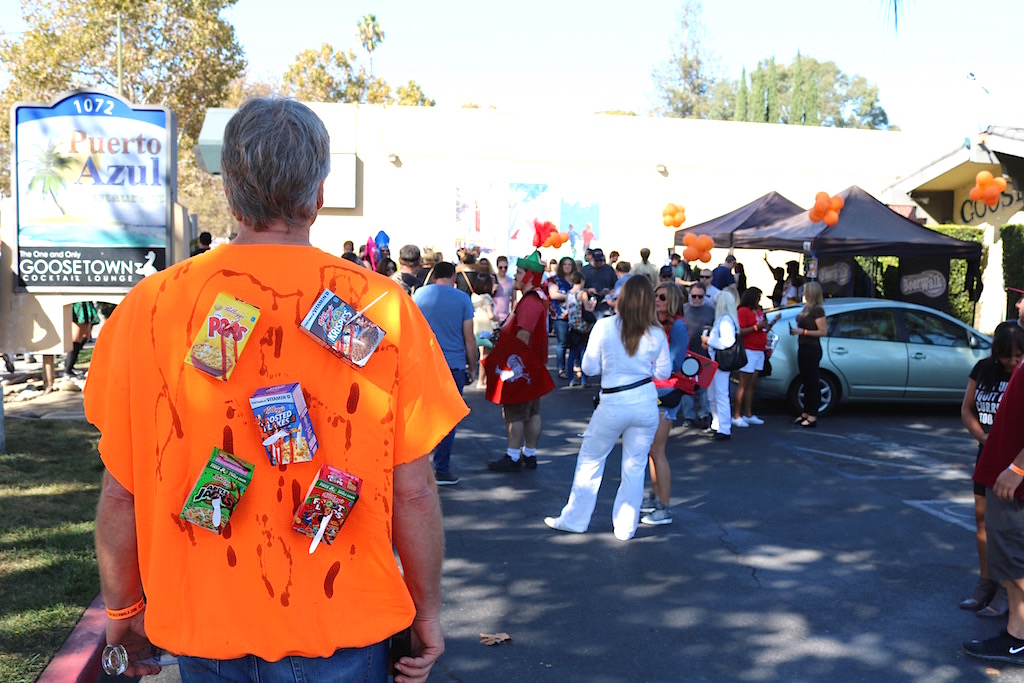 So grateful for this person – I'm talking about in the photo below vs. the photo above.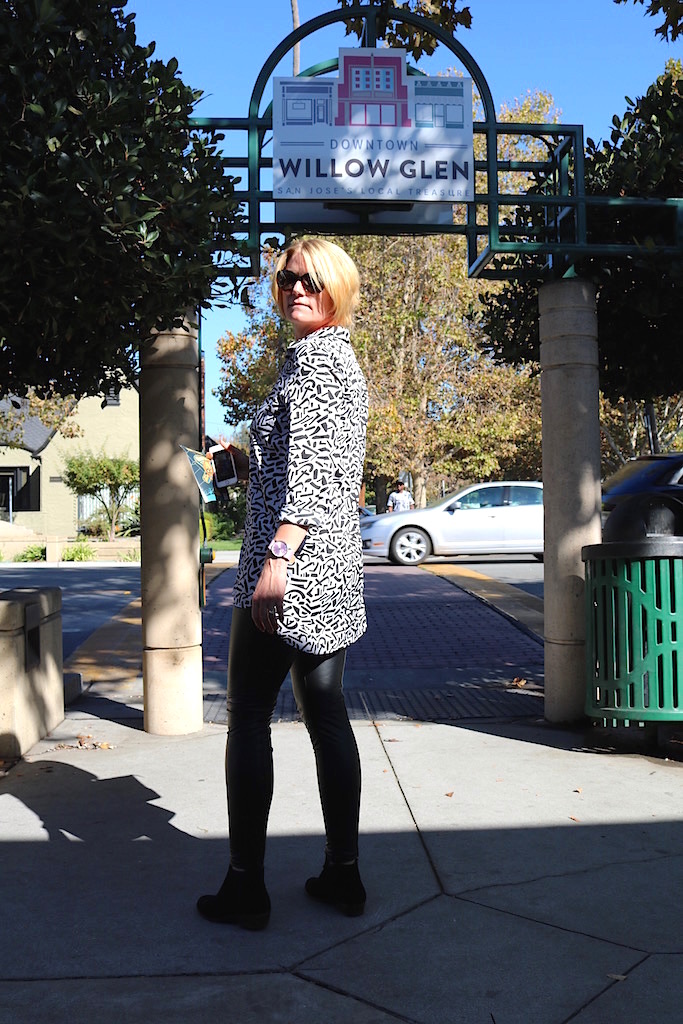 My fortune from Zoltar: "Beer is in your future."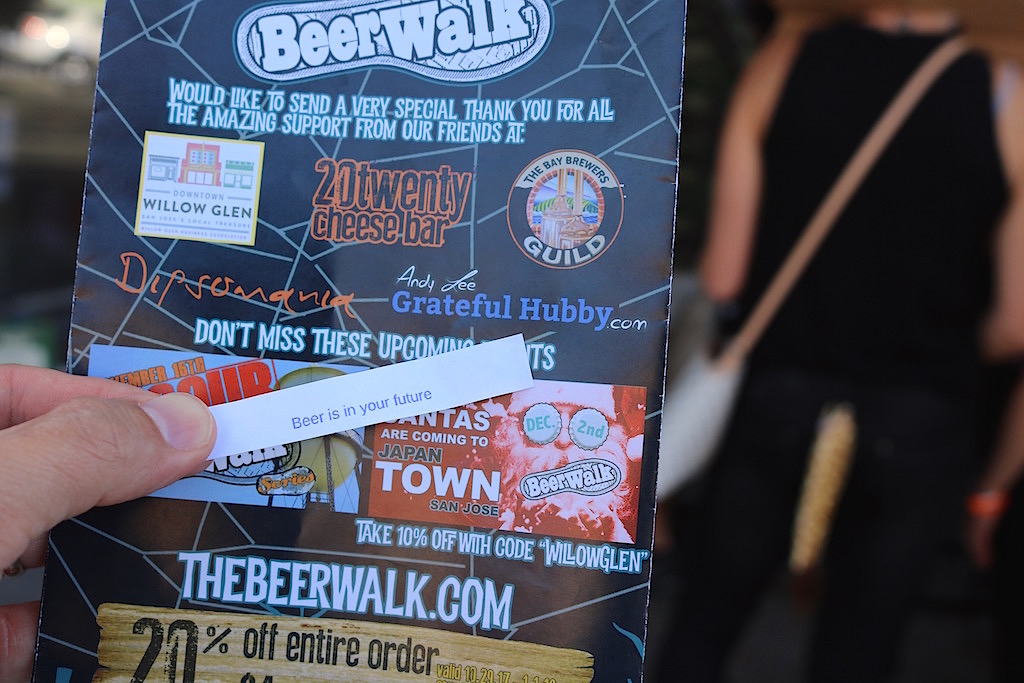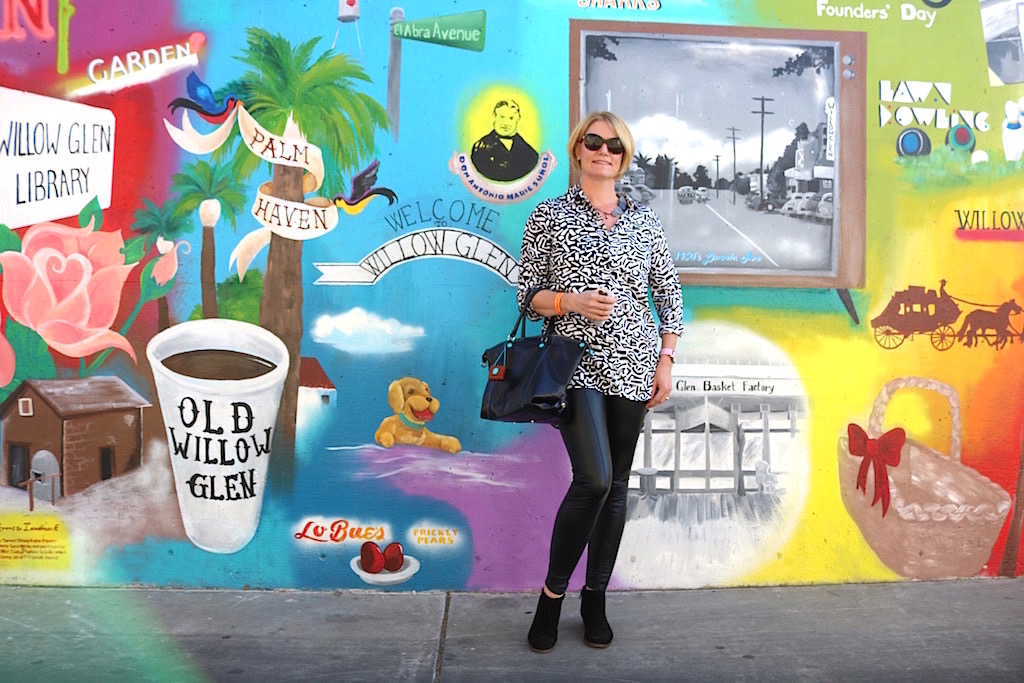 Mark, Kevin of Ballast Point, Matt & Jim.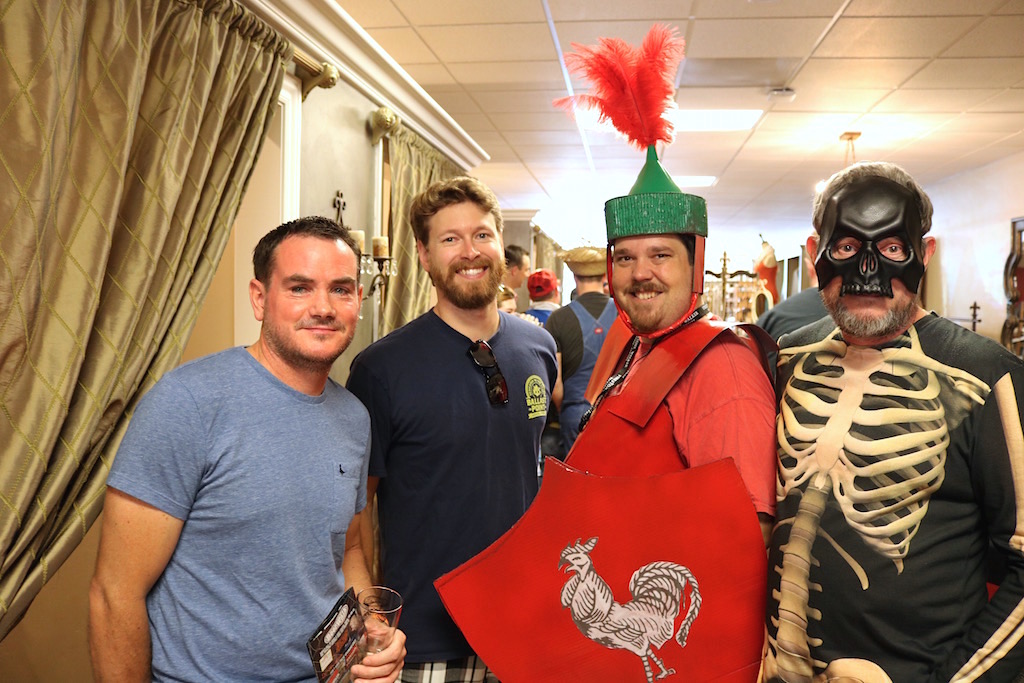 Kevin brought Ballast Point's newly released Fathom IPA, launched earlier this month.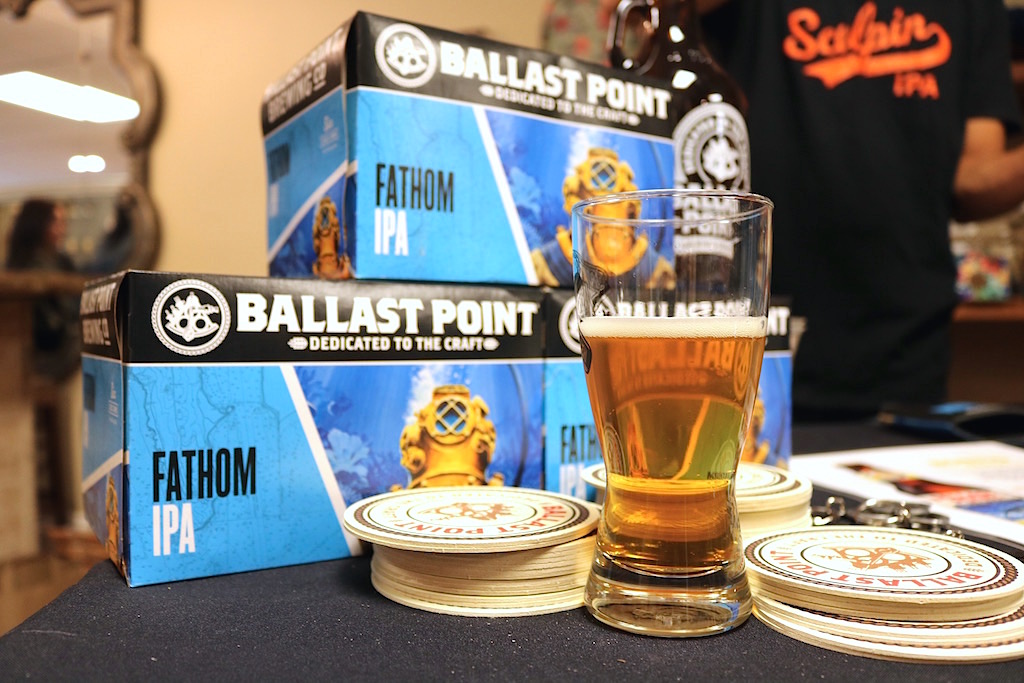 This jacket from the Bella James store simply had to come home with us.
Justin of GearTooth AleWerks – stationed at BRUNI Gallery – brought their Conveyor IPA and Cogzilla Double IPA. He shared that their next new beer will be a smoked porter.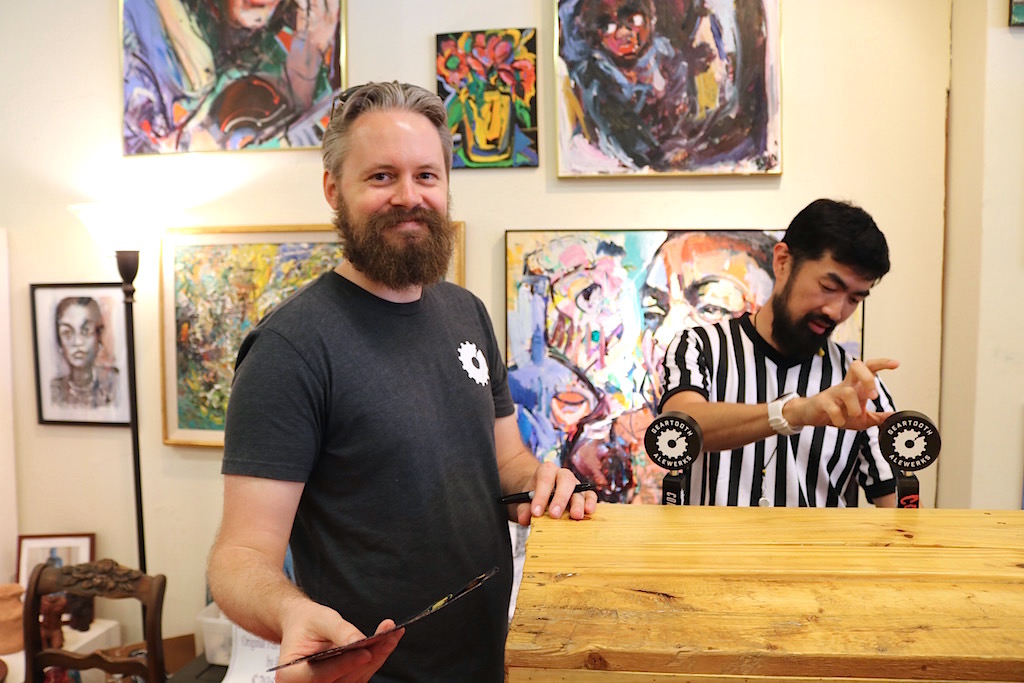 Derek of Hapa's Brewing Company poured their Red and the recently released Pilsner.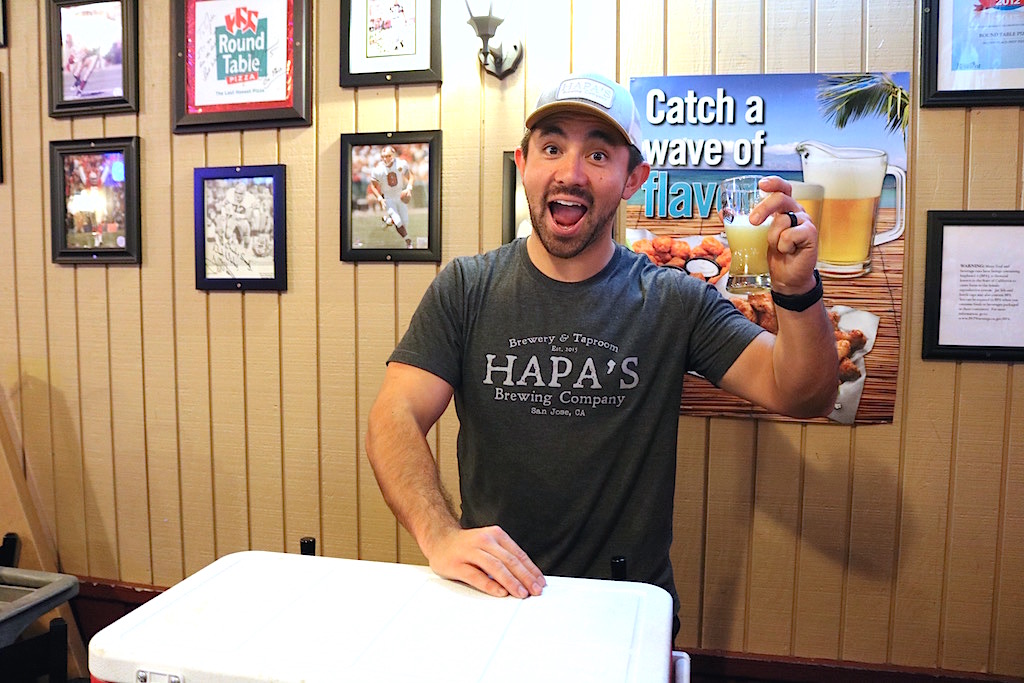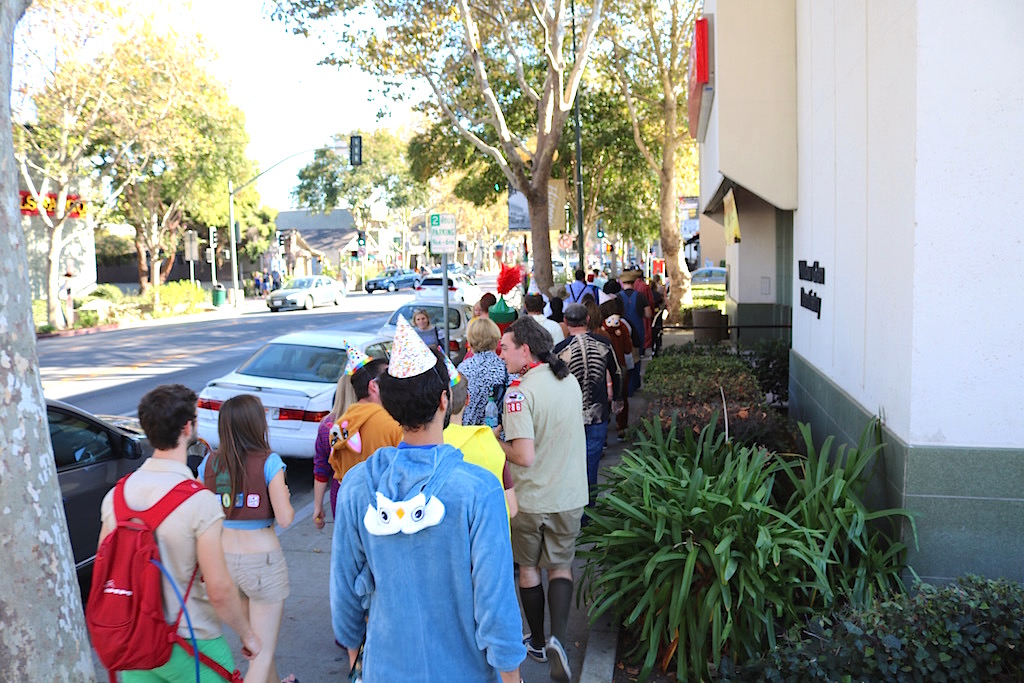 Robert of Sonoma Springs Brewing Company – stationed at Park Place Vintage – poured their Subliminal Gold IPA…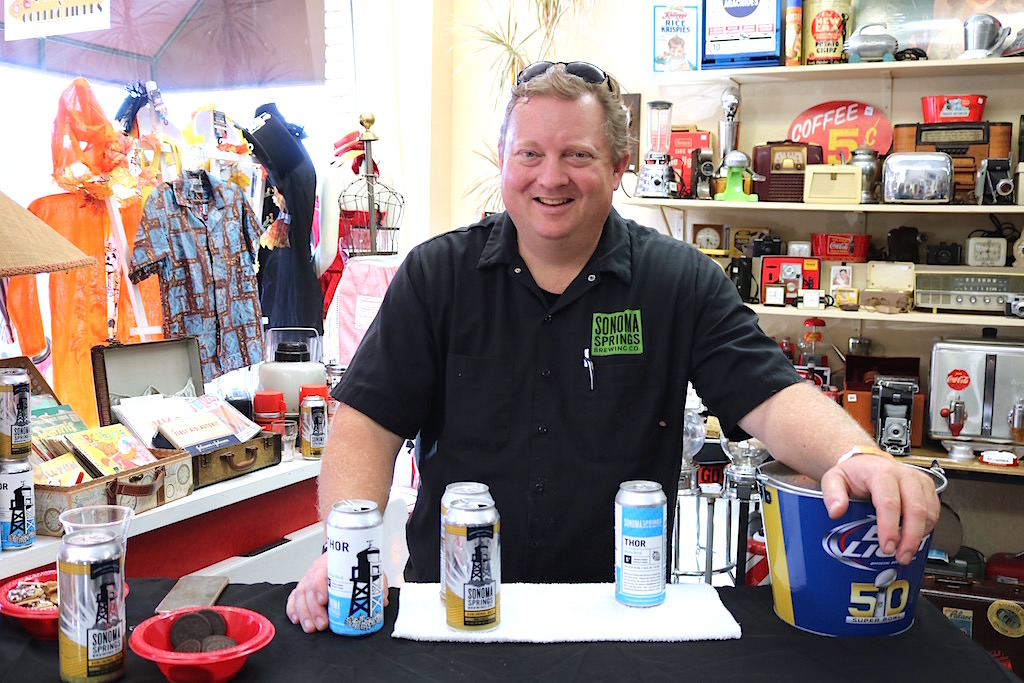 and their limited release Thor Helles Bock.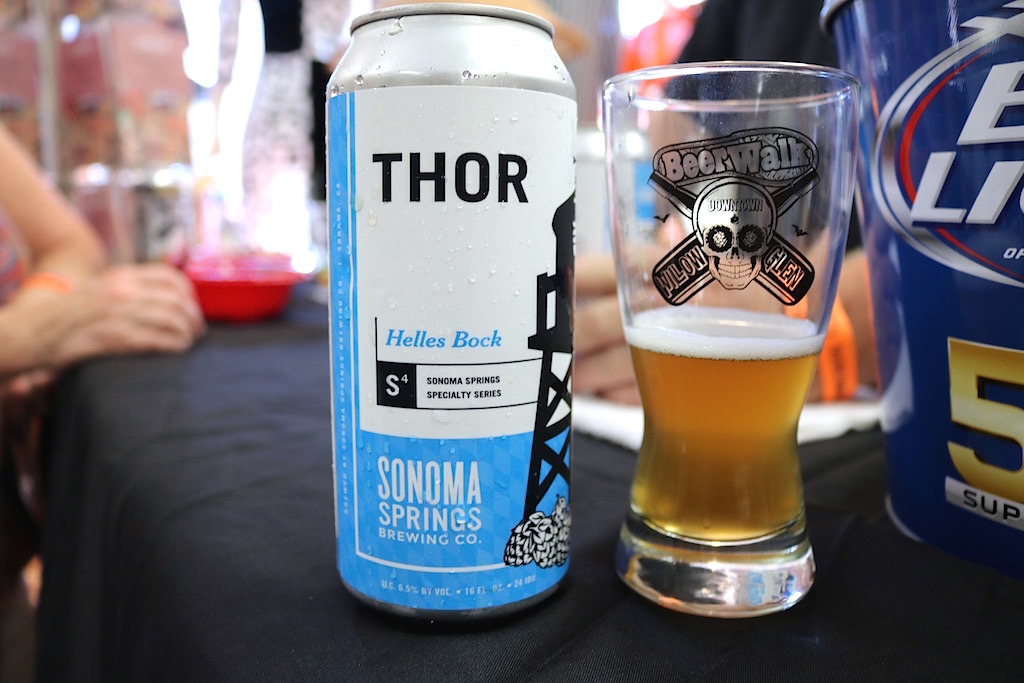 Our friends Terry and Amanda helped pour on behalf of Golden State Brewery.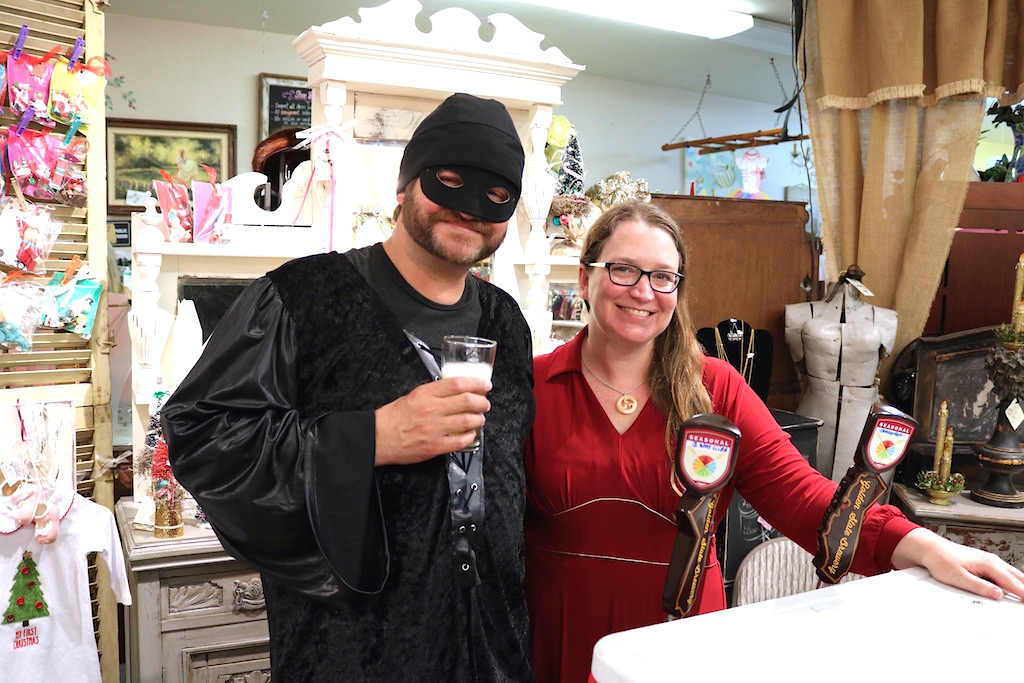 Stationed at Whatnots & Dodads, they poured Golden State Brewery's latest offerings – Oktoberfest and their just released 3-Way Unfiltered Triple IPA.
Catching up with The Beerwalk's Charlie.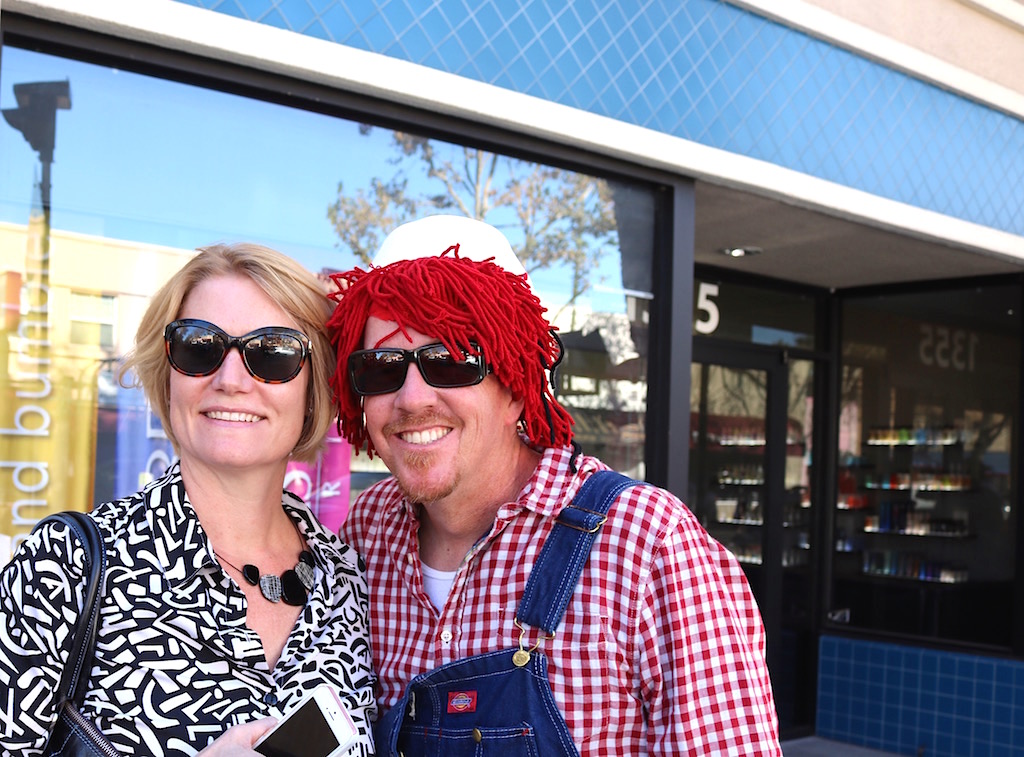 Rosanna holding down the fort at 20twenty cheese bar.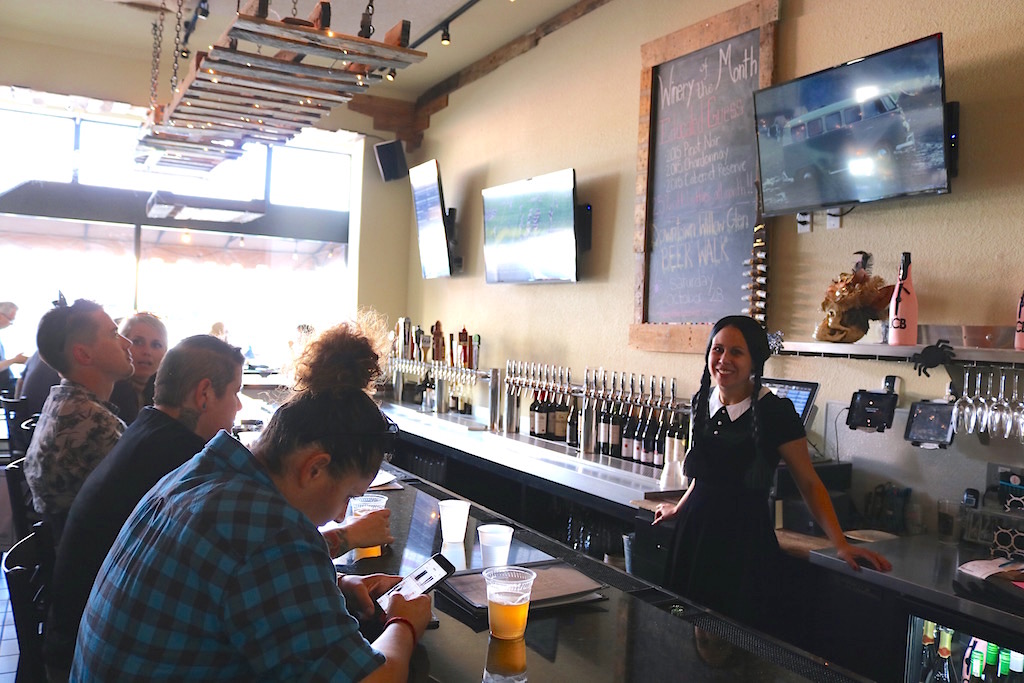 Nicole and Miriah of Hermitage Brewing Company with Spider-man…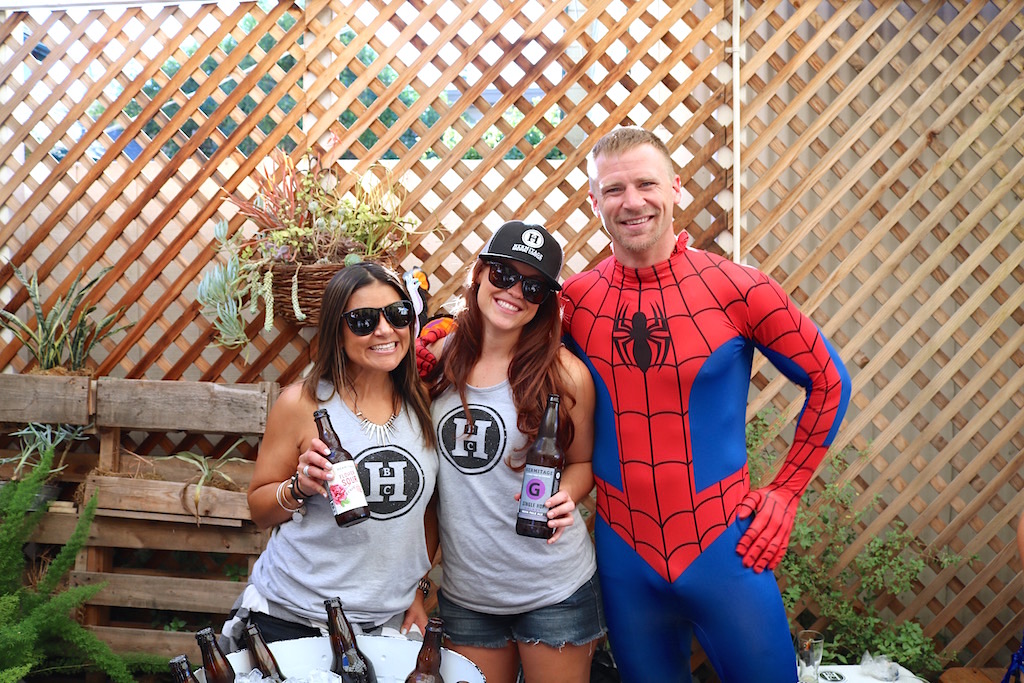 pouring the latest Hermitage releases – Galaxy Single Hop IPA and Flower Sour.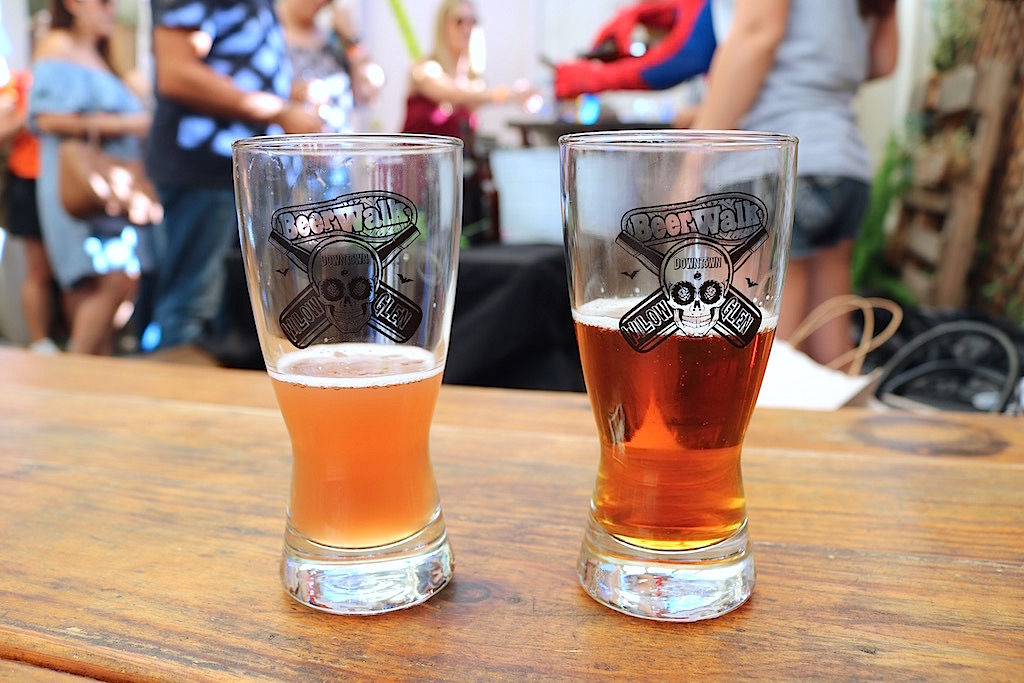 The Beerwalk in full swing at the 20twenty cheese bar outdoor patio.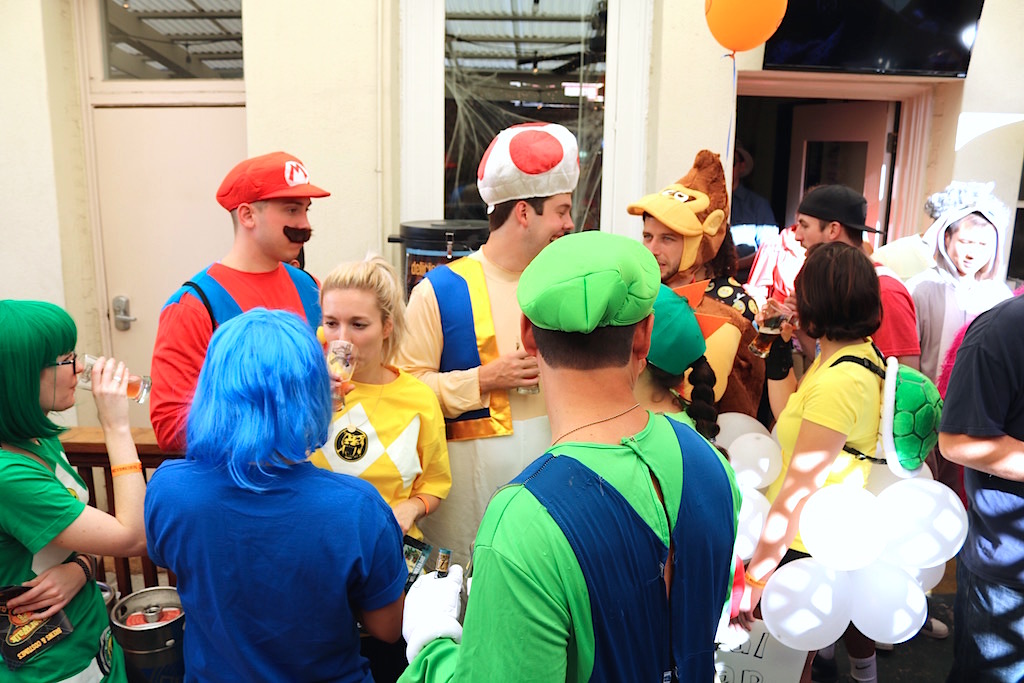 Alas, we had to leave early and couldn't get to the other breweries and shops, but we were heartened by the fact that the next Beerwalk is only five weeks away, set to take place Saturday, Dec. 2 in Japantown, 2pm-5pm.
And before the upcoming Japantown Beerwalk, there's a Sour Walk – part of the Mini Beerwalk Series – set for Wednesday evening, Nov. 15, 5pm-9pm, in downtown Campbell.
Both events are circled on my calendar.
Cheers! Prost! Gunbae!