It had been a while since I met up with my brother, and much, much longer since I met up with my friend, J. Our schedules simply didn't match up well. But we finally met up a couple nights ago for some beers at Harry's Hofbrau.
My brother first grabbed dinner there.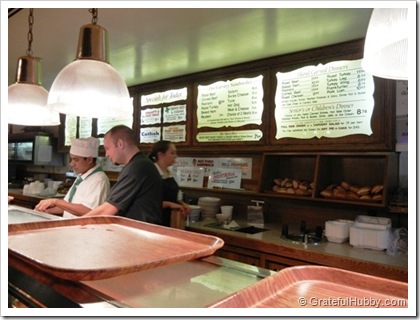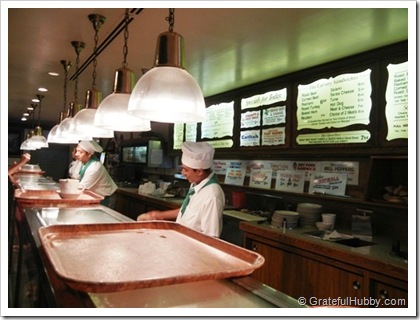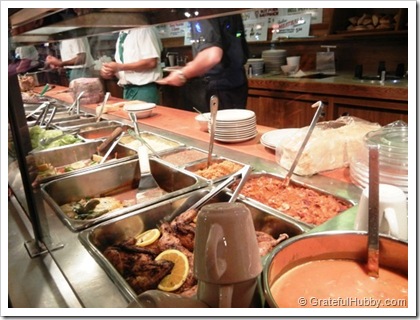 I was focused on beer, and that night featured some beers from Oregon's Rogue Ales.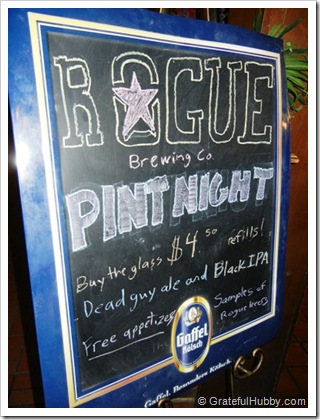 There were three Rogue beers to taste.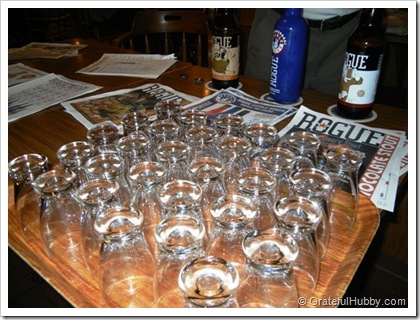 Rogue Hazelnut Brown Nectar (a Brown Ale beer style).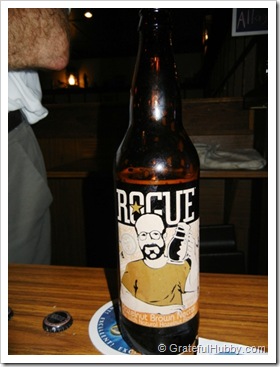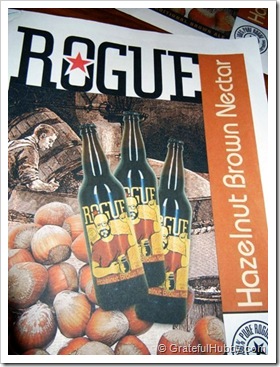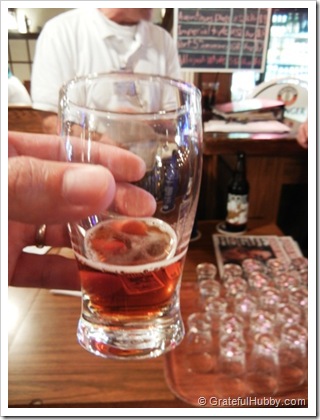 Rogue Chocolate Stout (an American Stout beer style).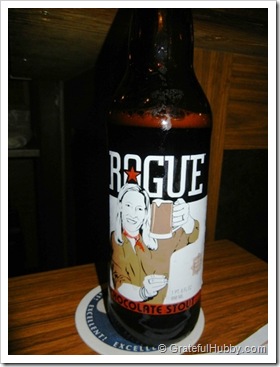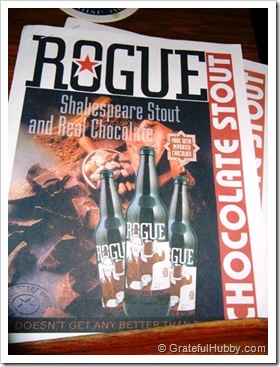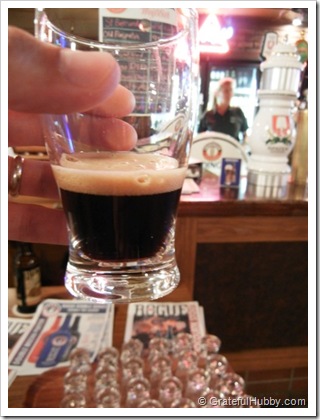 Rogue Double Mocha Porter (a Porter beer style).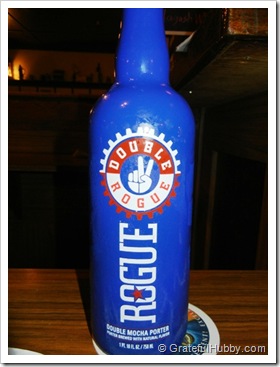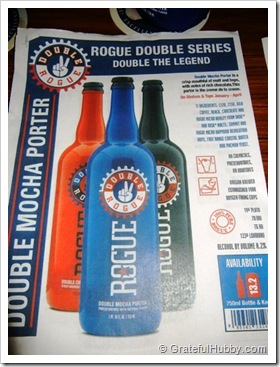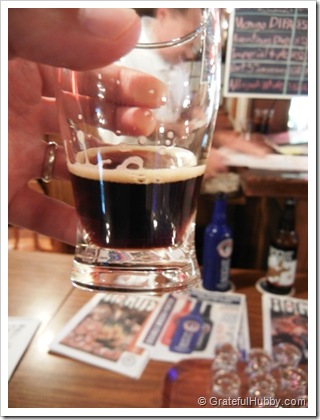 Folks engaged in beer talk, including the representative on hand for the pouring and Peter from BetterBeerBlog.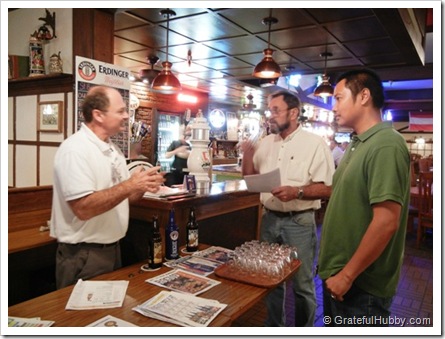 Rogue glassware.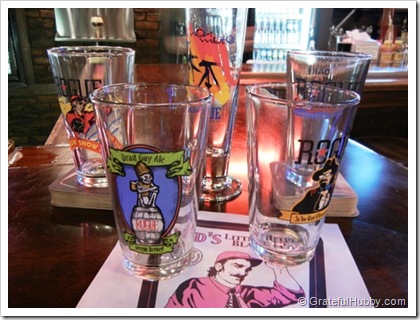 And Rogue's Dead Guy Ale (a German Maibock beer style) for me.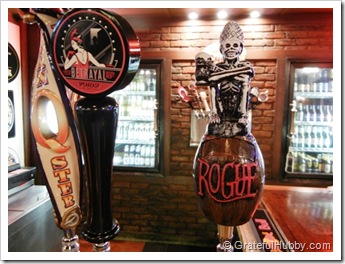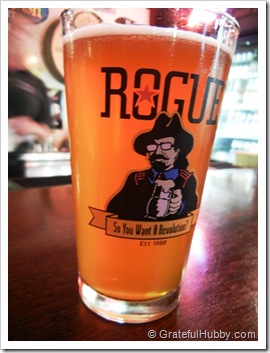 St. Bernardus Abt 12 (10.50% ABV), Belgium, for my brother.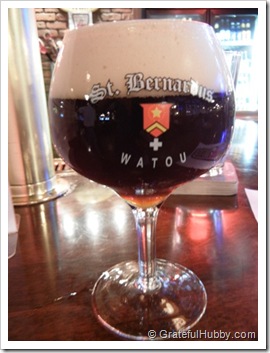 My brother's and buddy's turns for beer tasting.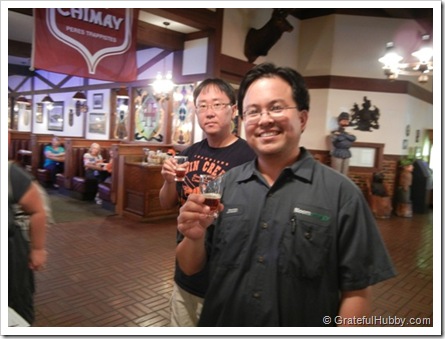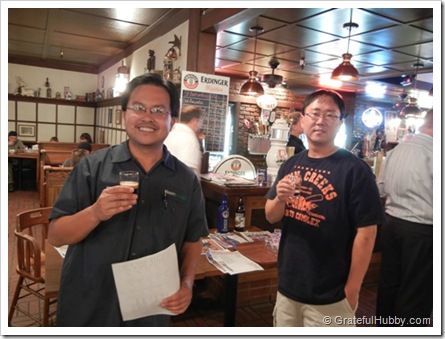 They also enjoyed some appetizers.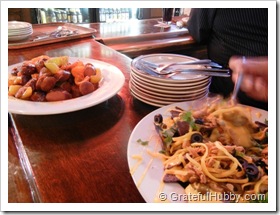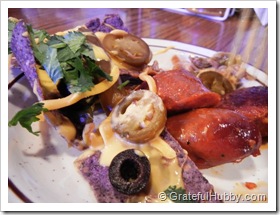 While I checked out the schedule of upcoming beer nights. I've attended the July 28 Chimay night as well as the Bear Republic Night back in mid-July.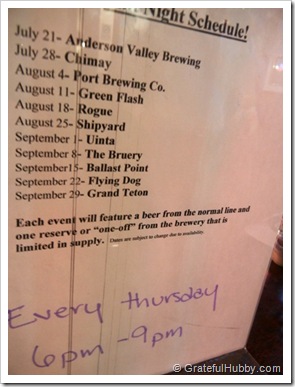 Unfortunately, mainly because of  work and family schedules, it'll be tricky to meet up again with my buddy any time soon. So it was especially nice to catch up with him a couple of nights ago.
Always Grateful,
~Andy