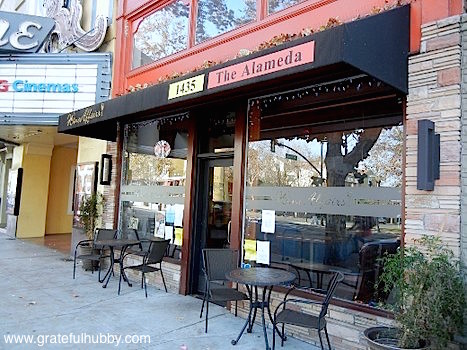 San Jose Area Brewery Happy Hour Schedule
Gordon Biersch Brewery, San Jose – $1.00 off all signature Gordon Biersch lagers and ales Sun: 9pm-close; Mon-Wed: 4-6:30pm and 9:30pm-close; Thur: 4-6:30pm and 10:00pm-close; Fri: 3:30-6:30pm
Gordon Biersch Brewery, Palo Alto – $1.00 off all signature Gordon Biersch lagers and ales Mon-Fri: 4-6pm; Sun-Thur: 9pm-close
Los Gatos Brewing Co., San Jose – Mon-Fri: 2:30-7:00pm; Sat: 11:30am-5:00pm; Sun: All day
El Toro Brewing Co. Brewpub, Morgan Hill – Tues.-Thur.: 3pm-5pm
Rock Bottom Brewery, Campbell – Mon-Tue: 3-6pm and 10pm-close; Wed: All day; Thur-Fri: 3-6pm and 10pm-close
Campbell Brewing Company, Campbell – Mon-Tue: 2-6pm
BJ's Restaurant and Brewhouse, San Jose  and BJ's Cupertino location – $1.00 off draft beer Mon-Fri: 3-7pm and Sun-Thur: 10pm-close
Firehouse Brewery, Sunnyvale – $2.00 pints (Pale Ale ad Hefeweizen) Mon-Fri: 2-4pm; $3.00 pints (inc., Pale Ale and Hefeweizen) and $4.00 Brewmaster seasons Mon-Fri: 4-7pm
Firehouse Brewery, East Palo Alto – $3.00 pints (inc., Pale Ale and Hefeweizen) Mon-Sat: 2-7pm
Faultline Brewing Company , Sunnyvale – $3.50 pints Mon-Fri: 3-6pm
Tied House Brewery, Mountain View – $3.25 pints, excluding Seasonals, Mon-Fri: 4-6:30pm
Beer Events
Monday, Dec. 12: Wine Affairs, San Jose Special Beer Tasting – Winter Seasonal, 6-8pm, $10 per person.
Tuesday, Dec. 13: The Counter, Santana Row –  Every Tuesday from 4pm-close, mix it up with 4 premium mini burgers and beer pairings for $14.00.
Thursday, Dec. 15: Harry's Hofbrau, San Jose – Thursday Pint Night features Placentia's The Bruery and their 4 Calling Birds (a Belgian strong dark ale, 11% ABV) starting at 6pm.
[This post was shared on Examiner.com.]