Harry's Hofbrau in San Jose has arrived as a craft beer destination, punctuated by the success of their participation in last month's 2012 SF Beer Week festivities.
The following are highlights from the first three of the five events that Harry's Hofbrau hosted.
Lost Love Valentine with Lost Coast
The first SF Beer Week event at Harry's Hofbrau in San Jose took place on Tuesday, Feb. 14, 2012 and featured Eureka's Lost Coast Brewery. Among their beers on tap were Tangerine Wheat (5% ABV), Imperial Stout (8.5% ABV), Winter Porter (8% ABV), Cocoa 8-Ball Stout (5.8%), and Double Trouble IPA (8% ABV).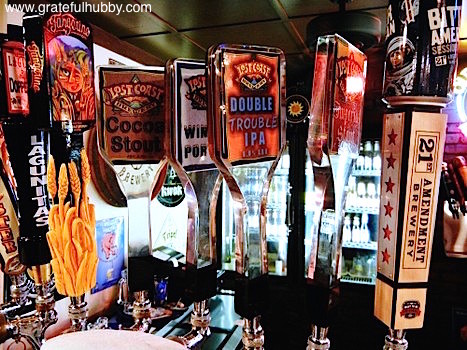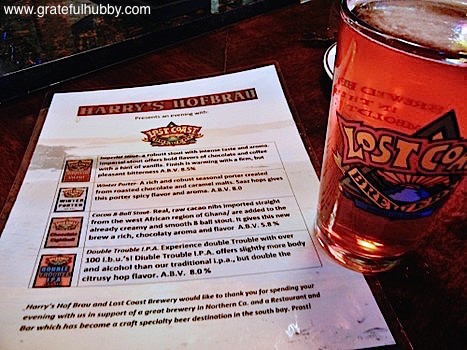 There was a decent turnout for this event, and those who attended got the opportunity to talk to various team members from Lost Coast Brewery, including Bay Area Territorial Manager Jack Van Stone. Jack confirmed that the craft beer scene in San Jose and the South Bay has grown a great deal and is at the highest point yet. He was optimistic that the upward trend would continue.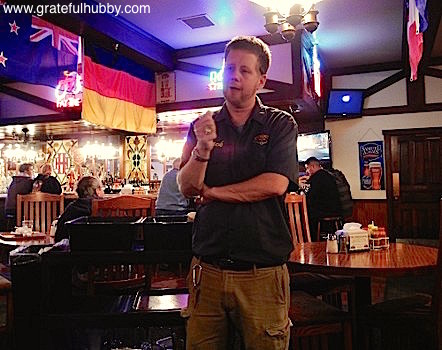 Rare Offerings from Deschutes
The second SF Beer Week event on Wednesday, Feb. 15, 2012 featured Deschutes Brewery from Bend, Oregon. On tap were Mirror Pond Pale Ale (5% ABV), Obsidian Stout (6.4% ABV), Inversion IPA (6.8% ABV), Hop Henge (Bond Street Series IPA, 8.5%), Black Butte Porter (5.2% ABV), Black Butte XXII, The Stoic (Reserve Series Quad, 11% ABV), Red Chair NWPA (6.2% ABV), Chainbreaker White IPA (5.6%), and Fresh Hop Mirror Pond (5% ABV).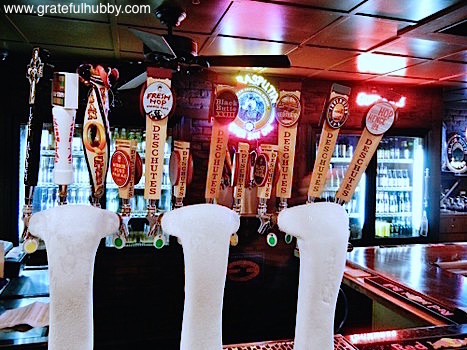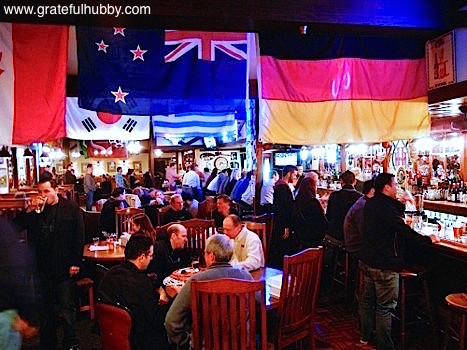 Bryan Muth, Deschutes' Norcal Market Manager, shared his surprise by the phenomenal turnout. Indeed, those at this event will attest to its wild success, as there were long lines at the bar throughout the night. Fortunately, the lines moved along briskly.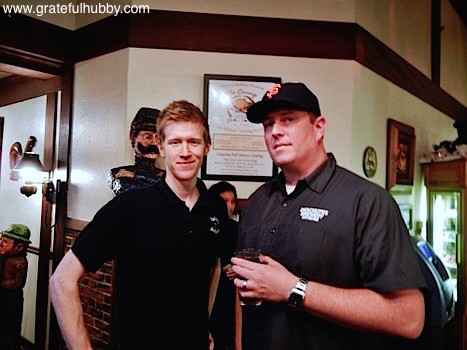 Sculpin Night with Ballast Point and Meet the Brewer
The third SF Beer Week event at Harry's Hofbrau occurred on Friday, Feb. 17, 2012 and featured San Diego's Ballast Point Brewing. On tap were Pale Ale (Kolsch, 5% ABV), Habanero Sculpin (American IPA, 7% ABV), Fathom India Pale Lager (American Double Pilsner, 6.8% ABV), Big Eye IPA (7% ABV), Tongue Buckler Imperial Red Ale (10% ABV), Sculpin Nitro, Brother Levonian Saison (Saison/Farmhouse Ale, 5.5% ABV), Sculpin IPA (7% ABV), and Victory at Sea Imperial Porter (12.2% ABV).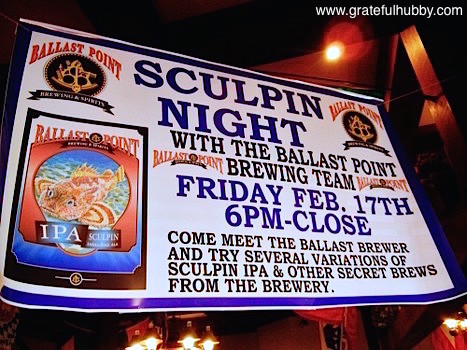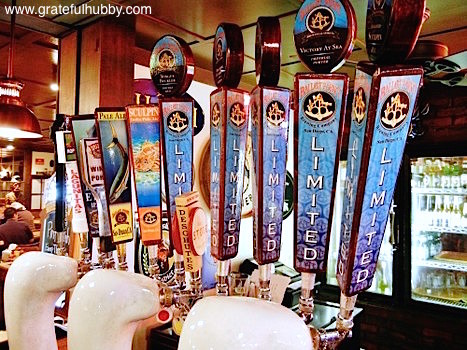 Fans of Ballast Point received quite the treat – many of the Ballast Point crew were on hand this evening, including Founder Jack White and Head Brewer Yuseff Cherney. Several folks mentioned their delight in being able to talk quite a while with Yuseff. Though Yuseff has long ties to San Francisco, this event brought him to San Jose for the first time; hopefully he and his team will be back soon.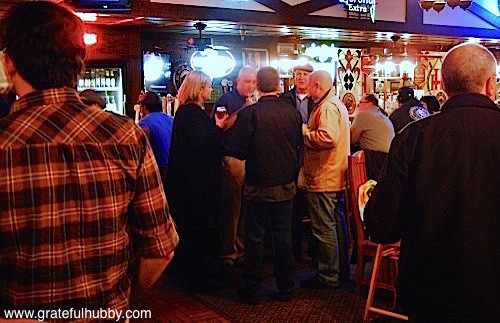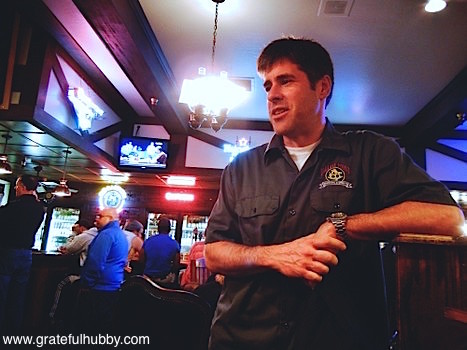 Also of note at this particular event was the debut of the chalkboard signage directly above the starting point for the bar, large enough to list at least 30 beers.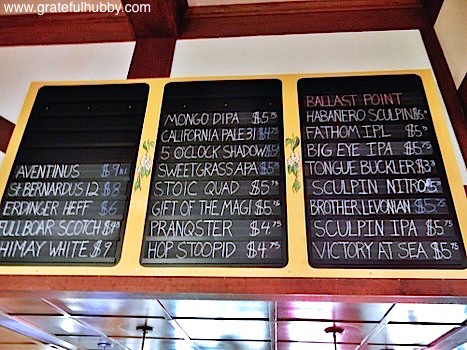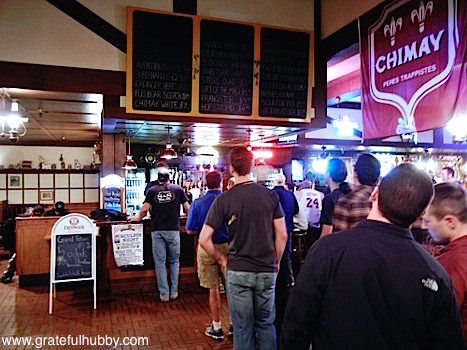 Hats off to general manager Kevin Olcese, who coordinated these SF Beer Week events in San Jose at Harry's Hofbrau. A number of brewery representatives have shared that Kevin has contributed a great deal to the craft beer scene in San Jose through his efforts at Harry's Hofbrau.
[This post was shared on Examiner.com.]