Tasted some of San Jose's Hermitage Brewing Company beers a while back, during a low-key New Year's Eve in fact.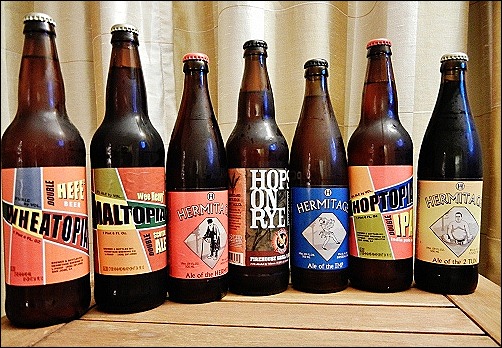 Wheatopia: "A double wheat ale. Don't let this one cloud your thoughts. It may be hard to see through, but the taste is complex, fruity and hoppy. You will be hoppy too after a sip of this 8% ABV ale."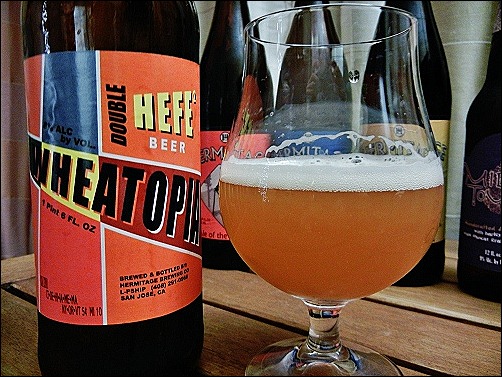 Maltopia: "Scotch Ale, or a Wee Heavy. At 8% alcohol, this big, brown brew is surely to warm you under that kilt. Malty, and much more than a wee delicious."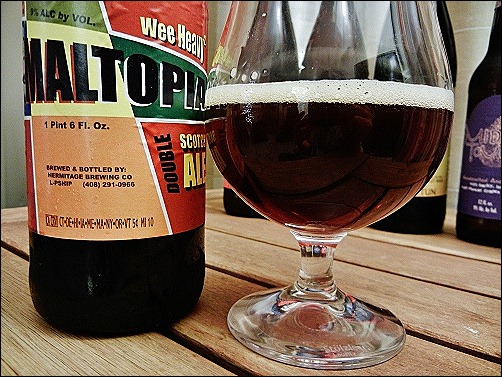 Ale of the IMP: Imperial IPA (8% ABV). "Craft brewed in small batches with tons of hops. This will make you silly with hoppiness, like the jester on the bottle. The hop types remain a secret, but wouldn't you expect that from a hermit?"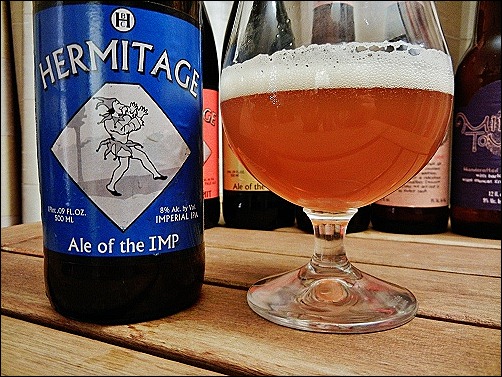 Had some Dogfish Head beers.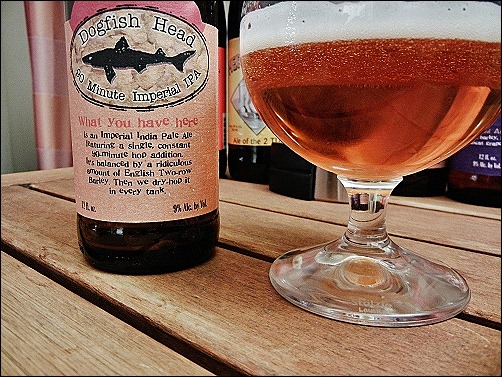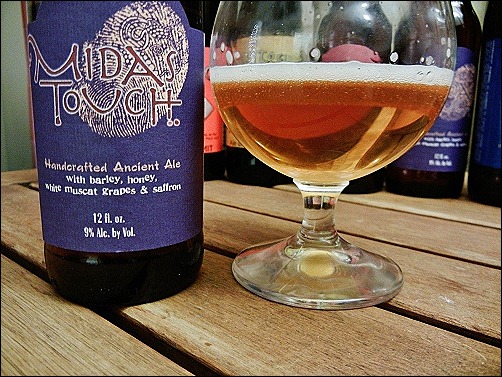 And finally rounded out the night with Ale of the 2 TUN: Imperial Stout (8% ABV). "Named for the large amount of hops in the recipe, this fat beer will make you jolly with each sip."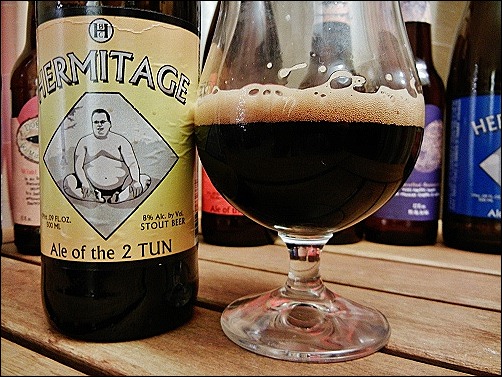 Snacks.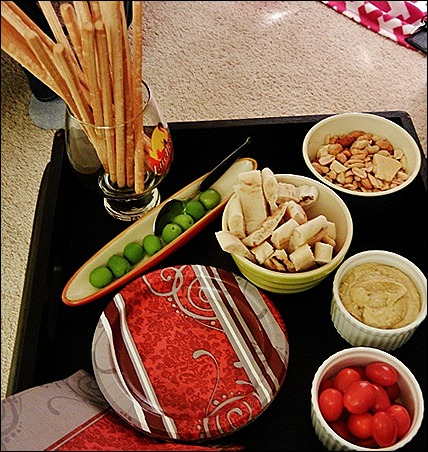 Coziness with cousins.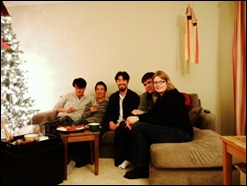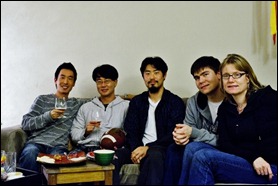 It was interesting to see how we each most liked a different Hermitage beer that evening. For me, the Maltopia hit the spot with its malty caramel and sweeter notes that belied its alcohol level of 8%.
Then bright and early the next day, it was off to my parents' for some New Year's Day rituals.
Giving respects.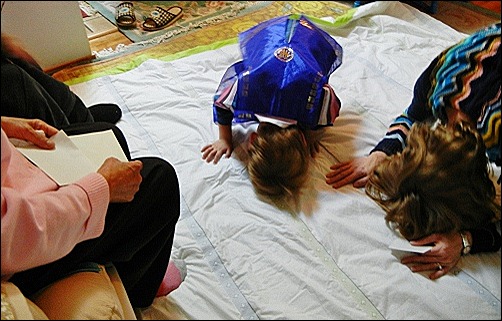 And feasting on traditional Korean rice cake soup with side dishes.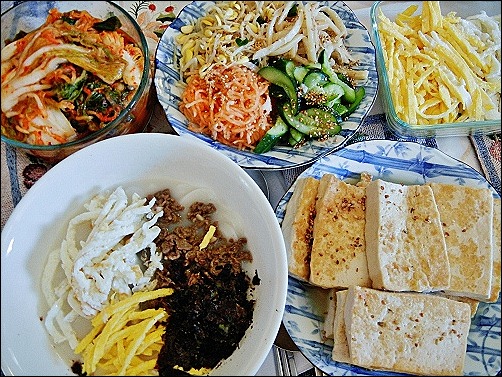 Always Grateful,
~Andy