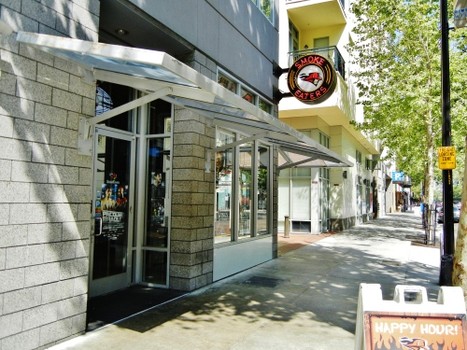 When folks think of SmokeEaters, many will think of hot wings and the Hellfire Challenge made especially popular after Adam Richman's visit, prompted by repeated requests from hardcore SmokeEaters fans, from the Travel Channel's Man v. Food television program.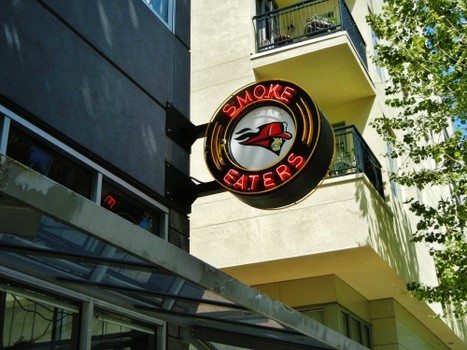 But more and more beer fans in the South Bay are realizing that the two SmokeEaters spots, one location in downtown San Jose and another in Cupertino, are becoming go-to spots for good beer. Currently, 12 of the 24 handles at each location are dedicated to craft beer.
General manager Mike Burke recently took time to answer some craft beer-related questions, his thoughts on the craft beer scene in San Jose, where he goes to drink good beer, and what guests can expect from SmokeEaters.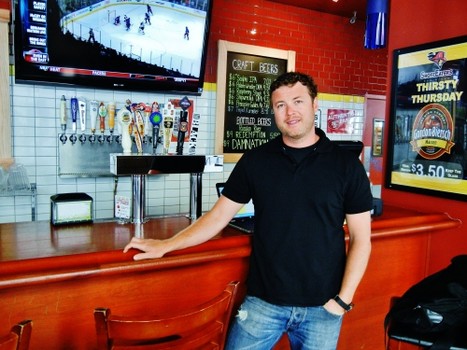 What is your personal and/or professional connection to San Jose and the South Bay?
I grew up in New York but moved to the Bay Area 12 years ago. My wife and I have two children (4 and 1). My brother in-law, Mike Borneo, started what was then called Cluck-U back in 1995. I was always a fan of wings growing up in New York and had a passion for restaurants and sports. When Mike moved to New Jersey, I took over running SmokeEaters a few years later. I have been running the stores for the last 5 years.
When, where, and how did your passion for craft beer start?
I visited some friends in San Diego last summer, and they got me hooked up with a few local craft breweries out of San Diego. When I realized all the great craft breweries in the Bay Area as well, I was excited to offer craft beers to our customers.
The passion for craft beers is always exciting as there are new styles, seasonals, etc. seemingly every day. I am still learning about the various local craft beers as well as beers from Belgium.
How did the decision to offer craft beer at SmokeEaters come about?
I believe that keeping customers excited about the brand and what SmokeEaters has to offer is vital to keeping the restaurant exciting and customers engaged. Offering a broad range of craft beers from Belgium to small breweries around California keeps the customers excited for what they will see when they come in.
Is there a growing interest in craft beer among your customers?
The interest has been very positive with our customers and I was surprised with how well the craft beers have done. We doubled our selection of craft beers with the interest and response that we received from customers.
What are you favorite places to get good beer?
Good Karma on South 1st St. in San Jose offers a great lineup of craft beers on tap. Kelly's Liquors on North 4th St. in San Jose and Bobby's Liquors on El Camino in Santa Clara are also must places to go for craft beers. All have a great staff with a passion for craft beer.
What's your take on the current craft beer scene in the San Jose area? What's your sense of the history of the craft beer scene in San Jose and the South Bay up to today? How has it changed over the recent years? Where do you see it going?
I am excited to see some new places joining the craft beer scene in San Jose. As more people realize that San Jose offers some incredible places to enjoy craft beers, the customer base will continue to grow. Customers do not have to drive up to San Francisco to get great craft beers.
Anything else to add?
Yes, the last Friday of each month we will donate 15% of our dinner sales in both San Jose and Cupertino and partner with a local school, non-profit group, etc. each month and feature a local craft beer. We will start these events this month, so June 29th.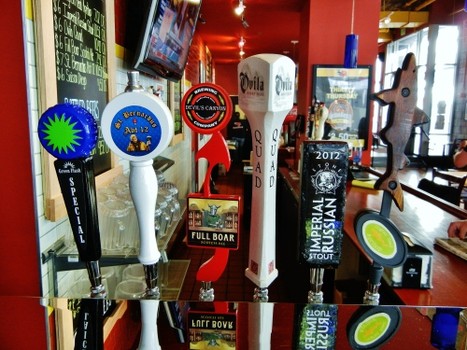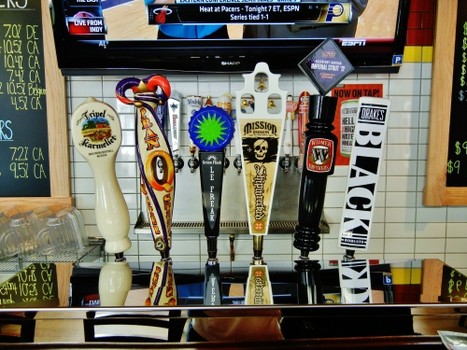 [This post was shared on Examiner.com.]