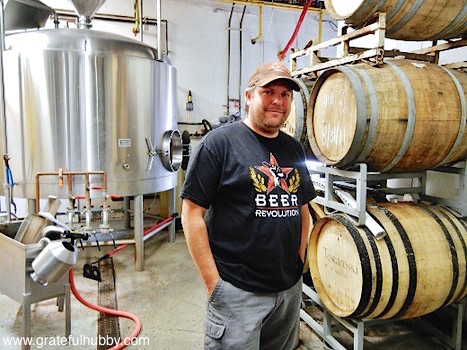 Last month, Steve Donohue left FireHouse Grill & Brewery in Sunnyvale but not before creating a number of memorable beers and, remarkably, winning consecutive medals at the prestigious Great American Beer Festival (GABF) the past four years.
2011: Silver medal for FireHouse Porter in the Brown Porter category
2010: Bronze medal for Pete's Support Belgian IPA in the American-Belgo-Style Ale category
2009: Bronze medal for Veles Baltic Porter in the Baltic-Style Porter category
2008: Silver medal for FireHouse Porter in the Brown Porter category
Steve is down-to-earth with a quick wit and has embraced social media (his Twitter handle is @scvbrewer) making him a popular figure in the South Bay beer scene. Earlier this week, he shared that he is in the beginning stages of opening a brewery.
Steve recently took time to answer questions about his ties to the South Bay, the current San Jose/South Bay craft beer scene, his career path, and his interests outside of making beer. In a telling sign that the craft beer scene is indeed on the up-and-up in the South Bay, Steve confirms in the Q&A below that he will open his brewery in the San Jose area.
What is your personal and/or professional connection to San Jose and the South Bay?
I grew up here in the South Bay Area. Los Gatos to be exact. The only time I lived away from the Bay Area was college. I lived in Chico for a few years. OK, five years. Professionally, the South Bay is the only place I've ever brewed. I started at Coast Range Brewing in 1996. Peter Licht, now of Hermitage Brewing Company, gave me my first brewing job. I then went to Los Gatos Brewing, Stoddard's, both Sunnyvale and Campbell, back to Coast Range, then to FireHouse (the former Stoddard's), and I'm now at Hermitage.
When, where, and how did your passion for beer start?
My passion for beer started, really, as a teenager. My parents owned a number of liquor stores as I was growing up. In the late 80s, when craft brewing was still really in its infancy, I was able to take samples home from one of my Dad's stores. He wanted to know which ones he should get in. I got to taste them and give him my opinion. I pretty much said just to get them all. Fast forward a few years, and I started homebrewing in college. My buddy and I were bored one day and just decided to make some beer. Clearly, I fell in love with it.
What's your take on the current craft beer scene in the San Jose area? What's your sense of the history of the craft beer scene in San Jose and the South Bay up to today? How has it changed over the recent years? Where do you see it going?
San Jose, and the greater South Bay Area, really gets no respect in the craft beer drinker community. I can see why, to a point. There are actually a fair number of breweries down here. And every single one of them is making great beer. People just need to give us a chance, and I think they'll be pleasantly surprised. I think one of the reasons for the perception of the lack of beer is that everything is so spread out down here. And there's really no public transportation to get you from one place to the next.
The history of the beer scene in San Jose? Good question. I'm not really sure. It doesn't go back that far, 25 years maybe? I remember the Winchester Brewing Co. and Palo Alto Brewing Co, which was the starting point for Pete's Wicked Ale. After that, there was the Tied House, Los Gatos, and Stoddard's. Things didn't really get rolling down here until the early to mid 90s as I understand it. In recent years, I have been seeing a lot more appreciation in this area from people who are really starting to get into Craft Beer. I think we're really just starting to scratch the surface down here.
I think in the next few years we'll really start to see some more breweries opening up in this area. At least, I really hope so!
Where are you current favorite places to get good beer?
There are starting to be some really great places to get Craft Beer down this way. Rose & Crown in Palo Alto has probably been the frontrunner in the craft beer movement in the South Bay. Great selection of beer on draught, always. Harry's Hofbrau in San Jose has done a phenomenal job of getting great beer on tap. Wine Affairs, too. And I know that there are a few other places opening, or being planned. Can't wait for those to get up and running.
There is a consistent buzz about the great camaraderie among the South Bay brewers. What accounts for all this positivity?
I think the camaraderie amongst all the brewers down here stems from the fact that, first and foremost, we're all friends. Often, when we get together and talk, it's not necessarily about beer. And that just helps in general. Secondly, we're all in this together. We want to see each other succeed. So we're all willing to help each other out as much as possible.
When you were at FireHouse, how much beer was produced? What beer styles are you particularly interested in brewing down the road?
When I was with FireHouse, I brewed about 400 BBLS (note: 1 BBL equals 31 gallons) in 2006. My last full year there, I brewed about 1200 BBLS. If I had stayed this year, I think I could've easily brewed about 1500 BBLS.
As far as styles I'd like to brew? Anything. Nothing is off limits. That's the fun and challenge of brewing. Brewing styles I've never done. It's what keeps me entertained.
What got you into brewing? How/when did you decide to pursue it as a career?
Homebrewing in college. Loved it. I wanted to make it a career not long after I brewed my first batch. I got my first brewing job when Peter Licht came into my Dad's and my cigar store in 1995. I was in the right place at the right time. I pretty much owe my whole career and most of my brewing knowledge to Peter.
What advice would you give to someone thinking about becoming a brewer? If you could go back in time regarding your career, is there anything you would do differently? 
If you like long hours, low pay, and cleaning everything in sight, then brewing is for you. You also have to be a little bit insane to be a professional brewer. And I wouldn't change a single thing. I absolutely love what I do.
What do you enjoy doing outside of making beer?
Outside of brewing, I love hanging out with my family. I have two kids. My son is almost 8 and my daughter is almost 5. Time goes by way too quickly to not want to be with them as much as I can. And golf.
Friday, May 25, 2012 was your last day at FireHouse. What can you share as far as what you'll be up to?
Yep, I left FireHouse after six years on May 25th. It was simply time to leave. And, I'm working on getting my own brewery up in running. It's in the initial planning stages, but we do have a name – Santa Clara Valley Brewing Company. And yes, it'll be in San Jose.
Where do you see yourself down the road? Say 5-10 years out?
Good question. Alive? Hope so. Running a successful brewery, I hope!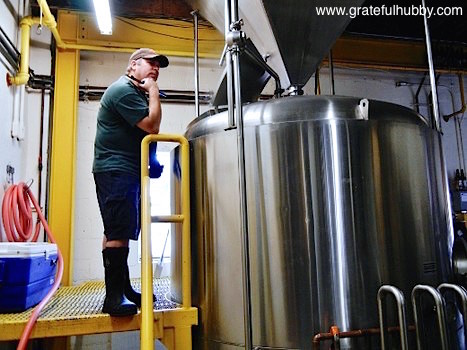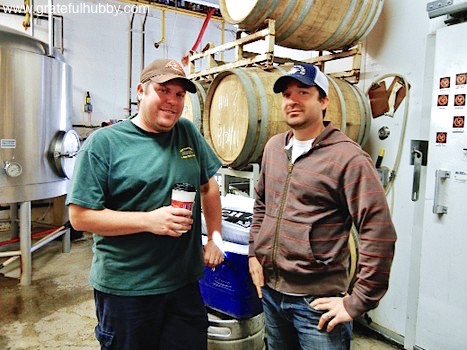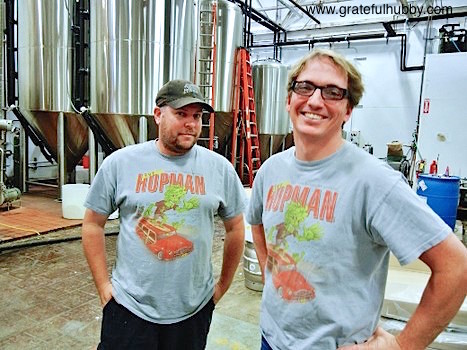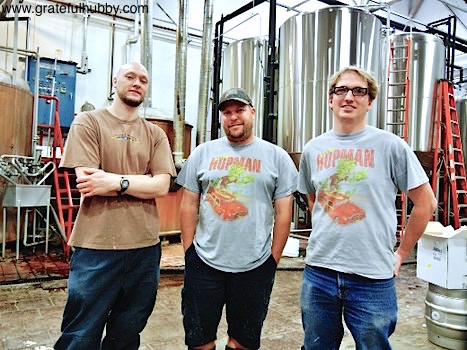 [This post was shared on Examiner.com.]