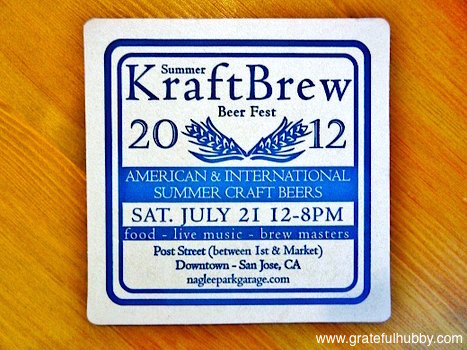 The highly anticipated Summer KraftBrew Beer Fest takes place in downtown San Jose on Post Street, between Market & South First, on Saturday, July 21, 2012 from 12 p.m. to 8 p.m.
This 2012 Summer KraftBrew Beer Fest is the third installment of the KraftBrew Beer Fest series, and though the first one held in April 2011 was successful, the Winter KraftBrew Beer Fest held earlier this January was bigger and better. Sure, the KraftBrew could have rested on their laurels, but they seem to have chosen the more challenging route of trying out new elements at this summer beerfest, hoping to raise the bar once again.
Origins of KraftBrew Beer Fest
KraftBrew Beer Fest was created by the trio of Louis Silva, Brendan Rawson, and Chris Esparza, owners of the San Jose restaurant Naglee Park Garage (The Garage) on 505 East San Carlos Street. In addition to chef Louis's love of good beer, what helped them believe they could coordinate a beer festival was the growing success of The Garage's Oktoberfest celebrations bringing together great Bavarian fare and live music. For these gentlemen, the sense of community and accessibility is strong and serves as the foundation for the KraftBrew Beer Fests.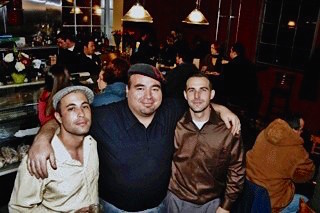 Louis is the talented chef who has matched wits with Guy Fieri on Food Network's Diners, Drive-ins, and Dives. Brendan is well connected to the San Jose arts and culture scenes, including serving as the acting Executive Director of San Jose Jazz. Chris has been active in cultural and civic development through his San Jose consulting firm Giant Creative.
What to expect at this year's Summer KraftBrew Beer Fest
The last two KraftBrew Beer Fests were held in the Landmark Ballroom at the San Jose Woman's Club. According to Chris, "Based on the previous KraftBrews, we needed more room for beers and people, especially as we wanted to bring more exotic, hard-to-find beers. But look for smaller beer events at the Landmark Ballroom, like very unique beer and dinner pairing events."
In addition to some of the more well known summer beers like hefeweizens and lagers, there will be sours, framboise, lambic, and saison beer styles. There are two special features for the passionate beer fans to participate in:
Panel discussions featuring the manager and owners of San Jose craft beer establishments, including Harry's Hofbrau of San Jose, Wine Affairs, Good Karma, and Original Gravity. There are also panel discussions to include homebrewers and professional brewers.
The launching of special beers – either never brewed before, rarely brewed, tough to get in the Bay Area, or special anniversary beers – every hour.
Families are more of a focus; look for root beer floats made from Devil's Canyon root beer and locally made vanilla ice cream.
Great music and food will once again be featured, including popular acts Andre Thierry & Zydeco Magic, Monkey, Will Sprott, and Ben Henderson & Good Hustle and specially prepared food from The Garage and Harry's Hofbrau.
Their goal is to provide a quintessential street festival vibe while cultivating a South Bay community, one forged by music, food, beer, and local partners.
Chris Esparza adds, "The Garage is a 30-foot restaurant with a 60-foot patio; we're just a neighborhood joint. We want KraftBrew to reflect this spirit but on a bigger community level. You don't need to spend $40 to have a great experience; you can try great beers for $15 as well while enjoying great music."
The 2012 Summer KraftBrew Beer Fest also has additional standout features, including going green and offering Zythophile "Z" passes. For more information about these features and for "Z" ticket information, please check the following links:
To purchase "Z" tickets, click here.
KraftBrew Beer Fest Facebook page.
Naglee Park Garage event page.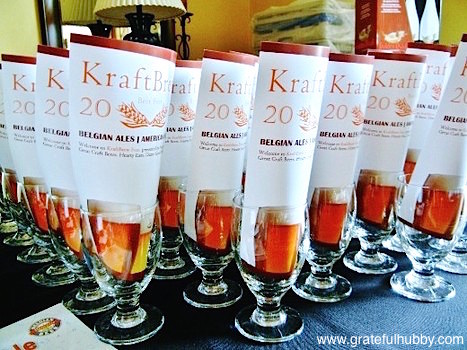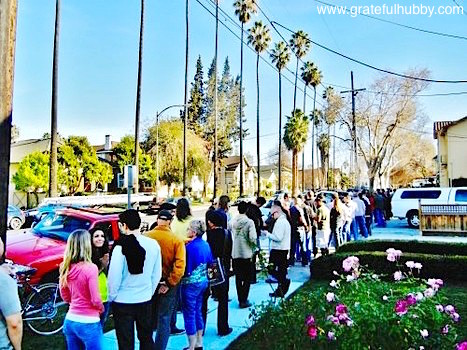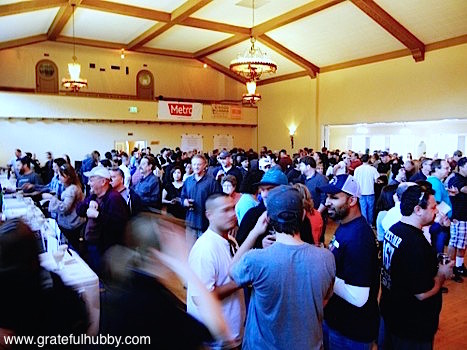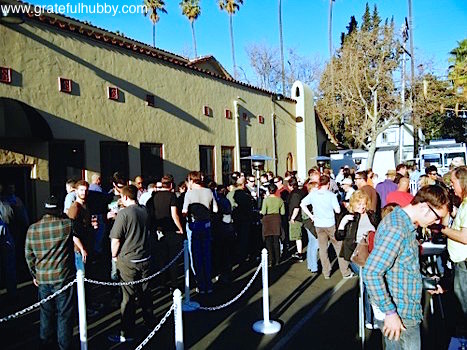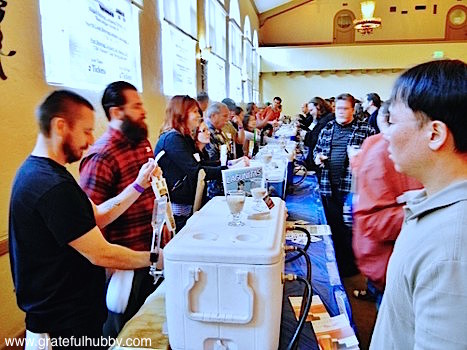 [This post was shared on Examiner.com.]