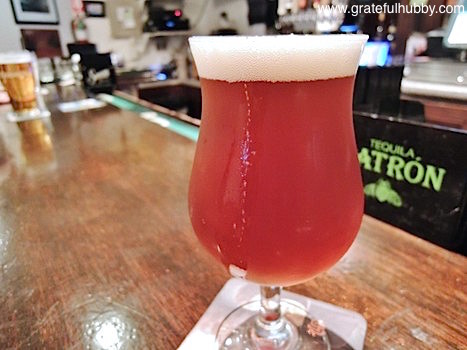 The following are some San Jose area beer events taking place Wednesday, Dec. 19 and Thursday, Dec. 20.
Wednesday, Dec. 19, 2012
San Jose's Poor House Bistro hosts their weekly Blues & Brews $2 Tasting with Ron Thompson and a porter and stout beer tasting from 6 p.m. to 9 p.m. According to their recent newsletter, the following is the beer lineup:
Shipyard Smashed Blueberry Porter (draft )
Speakeasy Payback Porter (draft )
Guinness Stout (draft)
Sam Adams Gingerbread Stout
Sam Adams Holiday Porter
Firestone Velvet Merlin Oatmeal Stout
Dogfish Chicory Stout
Rogue Mocha Porter
Stone Belgo Anise Russian Stout
Lagunitas Cappuccino Stout
Mad River Steelhead Extra Stout
Black Diamond Imperial Porter
Note the beer prices for the tasting at Poor House Bistro: $2 to taste ($10 to taste 6), $3 for a 12 oz. bottle, $6 for a 22 oz. bottle, $4 for a draft pint, and $15 for a pitcher.
The brew team at Gordon Biersch Brewery & Restaurant in San Jose will be pouring samples of their unfiltered Marzen from a wooden barrel from 5 p.m. to 7 p.m.
Thursday, Dec. 20, 2012
The weekly Pint Night at Harry's Hofbrau in San Jose, starting at 6 p.m., features beers from The Bruery. In particular, the following is from their recent Facebook update: "Any Bruery fans out there?! This is your event, we will have Autumn Maple, 5 Golden Rings, Smoking Wood Rye barrel-aged, Rugbrod brown, and Mischief on draft for one night! These are great beers and check out the bottle selections we have from the Bruery as well! Thursday at 6 p.m.
Original Gravity Public House in downtown San Jose shares the following event information from their Facebook page: Christmas is right around the corner! So we'll be tapping Specialty Christmas Kegs all week long!
Brasserie Dupont – Avec Les Bons Voeux
"Les Bons Voeux" means best wishes, which is what Brasserie Dupont sends with this very special saison ale brewed only for the holidays. Redolently aromatic, rich and velvety, this is an ale to toast the season and welcome in the New Year!
Brouwerij Huyghe – Delirium Noël
Spices, mixed with dark fruits. Raisins, Plums, touch of cherry. Belgian yeast flair, with complexity increasing as it warms.
The Bruery – 5 Golden Rings
The fifth installment of their Christmas Beers series. A spiced up Golden Ale that comes in at 11.5% ABV. An ode to Winter with cinnamon, allspice and ginger along with some delicious sweet and tangy pineapple.
Mikkeller – Hoppy Lovin' Christmas
An India Pale Ale brewed with Ginger and Pine Needles from the gypsy brewer Mikkell.
As events and beer lineups may sometimes change, please check with the host establishment directly if you are extra excited about a particular event and/or beer.
[This post was shared on Examiner.com.]