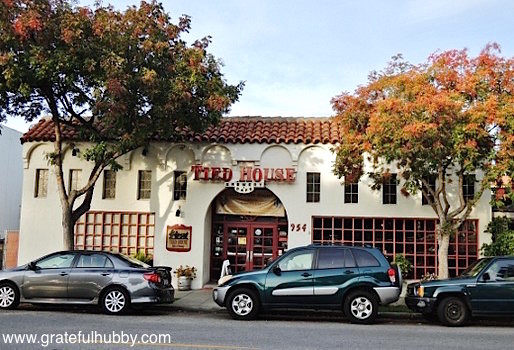 Mountain View's Tied House Brewery & Cafe hosts their First Firkin event today starting at 5 p.m. It is an ongoing event that they host on the first Friday of each month where they tap a different cask holding 10.8 gallons of real ale.
According to recent Facebook updates, today's firkin tapping is an Imperial IPA from Hermitage Brewing Company. It has a solid malt backbone to support a huge hop flavor and is dry-hopped with Chinook hops and an experimental hop variety called 187. It is 10.5% ABV and 90 IBUs. Brewer Greg Filippi confirms that the beer bursts with citrus hop flavor.
Carbonation for most beers is produced by the addition of carbon dioxide after the fermentation process, but for real ales (also known as cask-conditioned ales), the beer is naturally carbonated inside the sealed cask, a brewing method hundreds of years old. When the cask is opened, the unfiltered beer inside is ready to be poured and tasted, and must be consumed within several days. With its lower levels of carbonation, the sensation of cask ales is smoother than non-cask-conditioned beer.
[This post was shared on Examiner.com.]