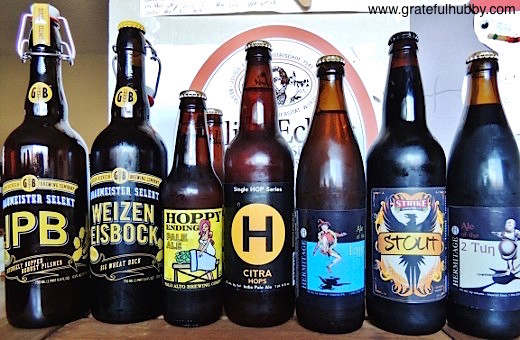 South Bay. Greater South Bay. Silicon Valley. Santa Clara County. The San Jose area and its neighbors. Whatever the geographic label, there is a growing number of media outlets filing reports and articles dedicated to beer-related news and events taking place locally.
From newspaper articles and radio reports to blogs and vlogs, coverage of the South Bay craft beer scene is at an all-time high. The extensive coverage is positive as more folks can learn about the various ways to go about enjoying good beer, such as checking out local brewing companies and brewpubs, beer bars, restaurants, stores that sell quality beer, homebrew shops, and homebrew clubs.
On the business side, cheers to the founding entrepreneurs behind Tied House (1988), Gordon Biersch Palo Alto (1988), Gordon Biersch San Jose (1990), Los Gatos Brewing (1991), El Toro Brewing (1992), Stoddard's Sunnyvale (1993 – now FireHouse Grill & Brewery), Faultline (1994), and Stoddard's Campbell (2002 – now Campbell Brewing). For the past twenty to twenty-five years, these local establishments have provided customers a chance to enjoy fresh, quality beer throughout the South Bay and its neighboring areas.
And cheers to the relatively newer folks (e.g., brewing companies, beer bars, gastropubs, beer stores, individuals coordinating community-wide beer events, etc.) who are taking up the good beer cause throughout the local South Bay communities and beyond. The early players included places like Rose & Crown (2006), Good Karma (2006), and Wine Affairs (2007) among others. Then came enterprises like Hermitage Brewing, Strike Brewing, Harry's Hofbrau, Kelly's Liquors, Bobby's Liquors, Jane's Beer Store, Original Gravity, Liquid Bread, Beer Walk, KraftBrew, O'Flaherty's, SmokeEaters, and more.
These businesses all have a common bond – at least one person in their midst, if not many more, who is passionate and knowledgeable about, and appreciative of, good beer and diligently endeavors to share good beer with others.
On the media front, kudos to the one-and-only Better Beer Blog for modeling the way and providing consistent South Bay coverage since March 2007.
The following are some of the latest examples of the recent coverage spike of the local, South Bay craft beer scene. Expect more coverage in the year ahead as new beer-related developments take place and the public's appetite for such coverage continues to grow.
Silicon Valley Business Journal
KQED
Metro Silicon Valley Newspaper / SanJose.com
San Jose Mercury News / Contra Costa Times (Bay Area Newspaper Group)
Examiner.com
Better Beer Blog
The Beer Heads
Ramblings of a Beer Runner
Grateful Hubby
[This post was shared on Examiner.com.]