Here are some pics from the beer and food pairing dinner presented by Scott's Seafood in Mountain View featuring Hermitage Brewing Company. This special dinner event took place during SF Beer Week on Tuesday, Feb. 12, 2013.
The four Hermitage Brewing beers featured this evening.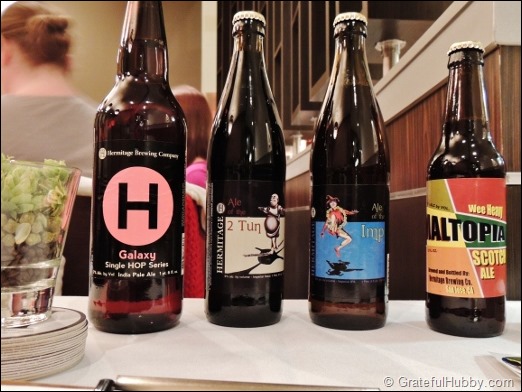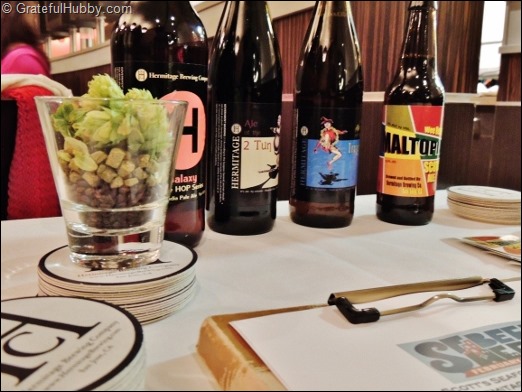 Beer ingredients incorporated into the table setting.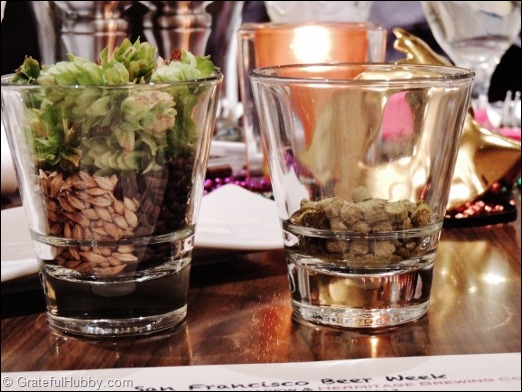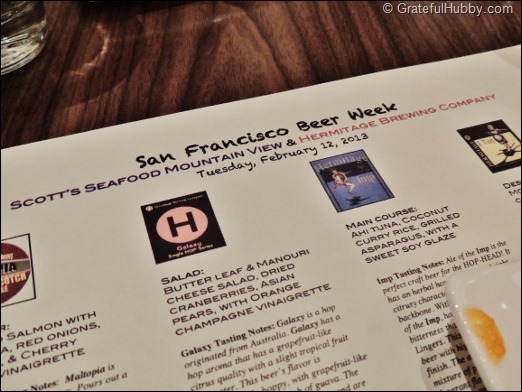 Actual hop pellets from one of the featured beers – Galaxy IPA.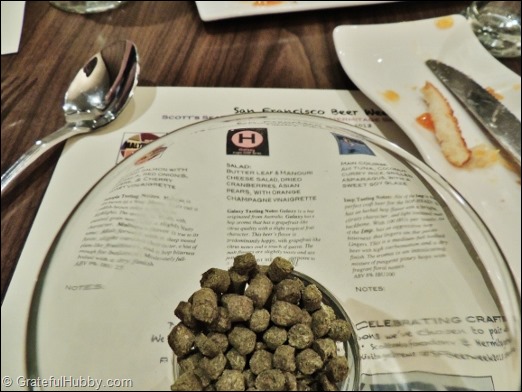 Appetizers, which were an unexpected treat.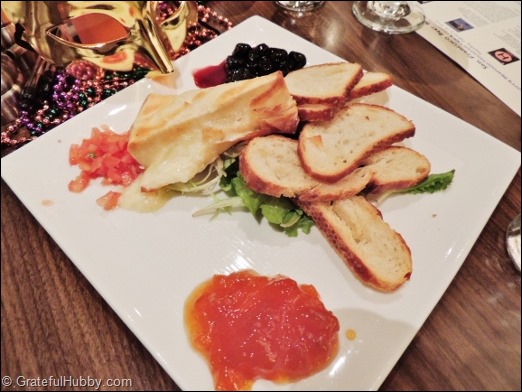 A welcome from Hermitage Brewing brand manager Peter Estaniel.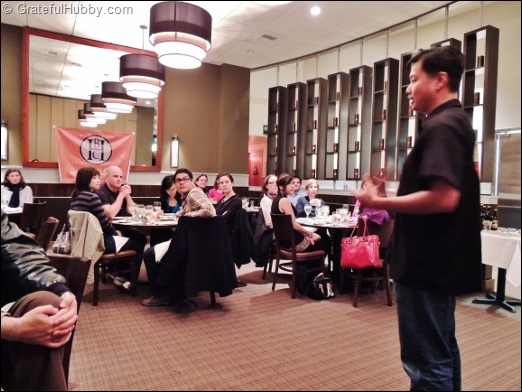 An introduction of the first course from Scott's Seafood general manager Marc Buhagiar.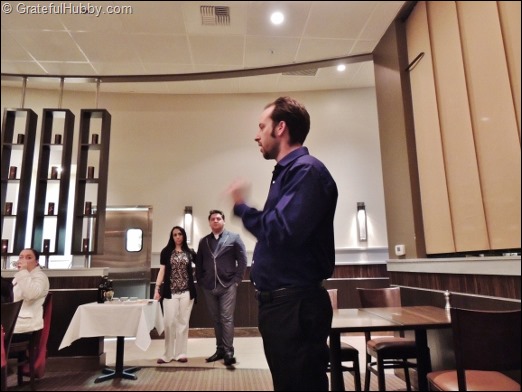 Hermitage Brewing lead brewer Greg Filippi introducing the first featured beer.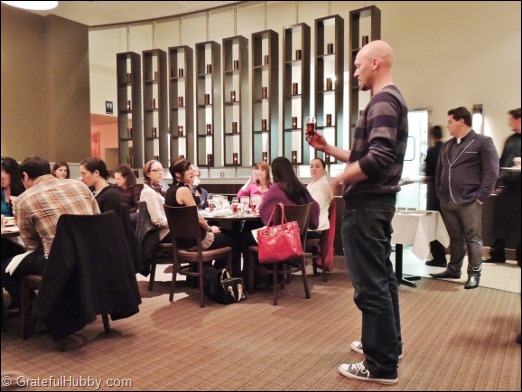 The starter course of smoked salmon, arugula, red onions, capers, and cherry honey vinaigrette.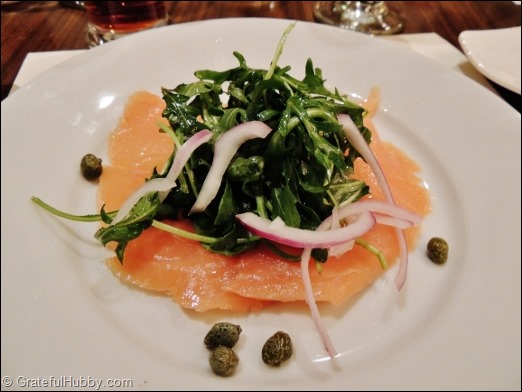 Paired with Hermitage Brewing Maltopia scotch ale/wee heavy.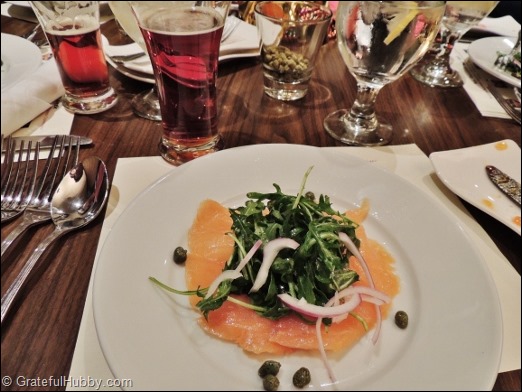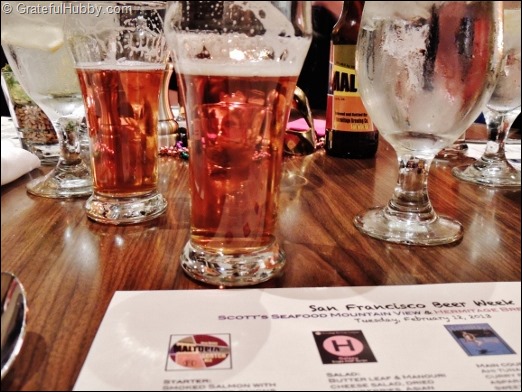 The second course of butter leaf and manouri cheese salad with dried cranberries, Asian pears, and an orange Champagne vinaigrette.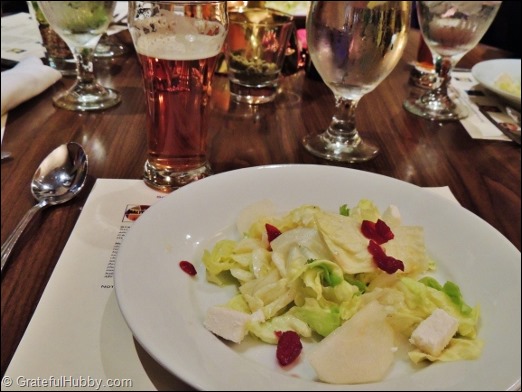 Paired with Hermitage Brewing Galaxy IPA.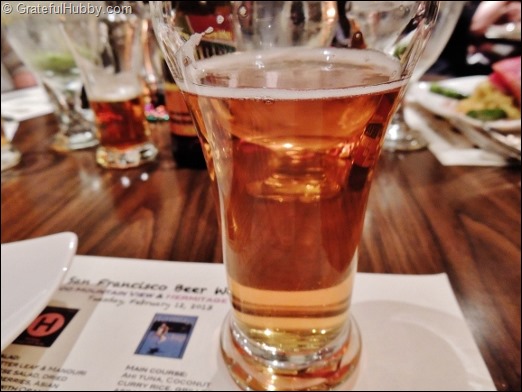 The main course consisting of two steaks of ahi tuna, coconut curry rice, grilled asparagus, and a sweet soy glaze.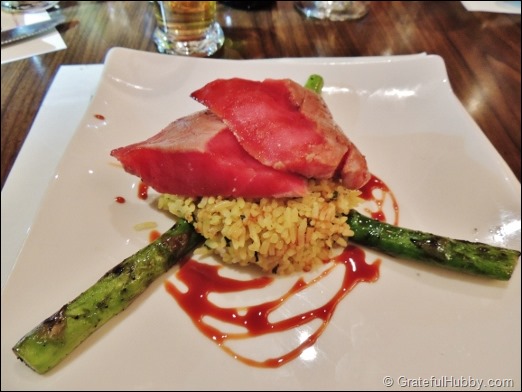 Hermitage Brewing team members: Greg, Victoria, and Peter.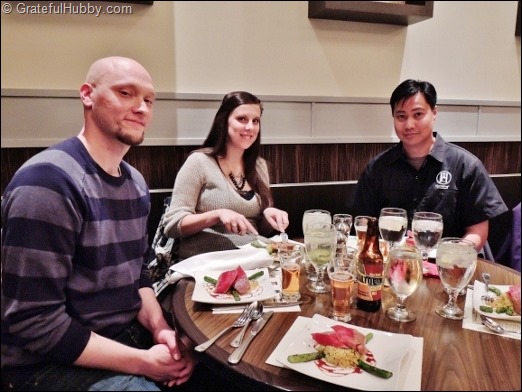 Paired with Hermitage Brewing Ale of the Imp double IPA.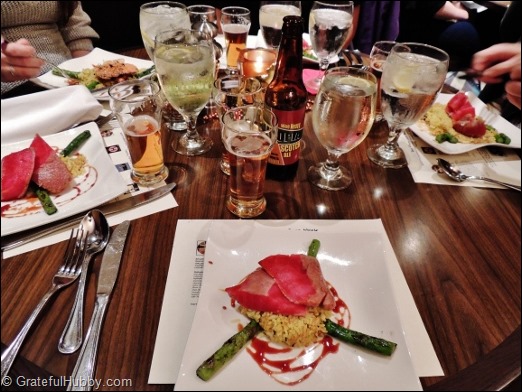 A good turnout.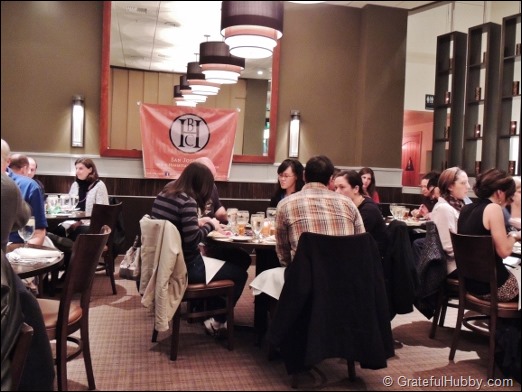 Greg and Victoria.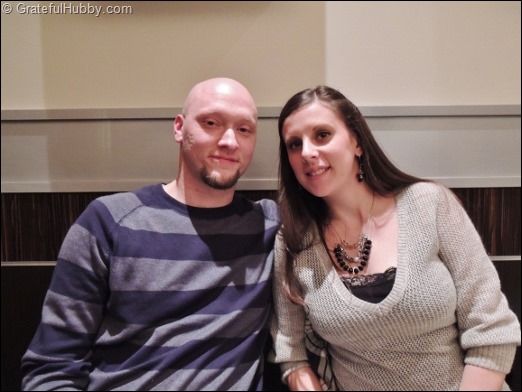 Executive chef Ramon Nava (left).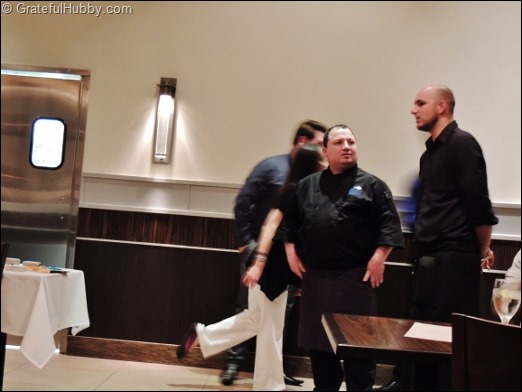 The dessert course – a warm molten chocolate cake with whipped cream paired with Hermitage Brewing 2Tun imperial stout.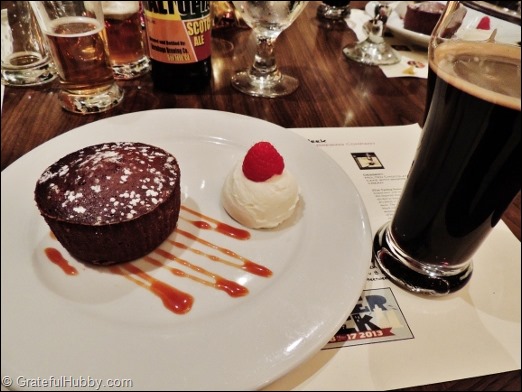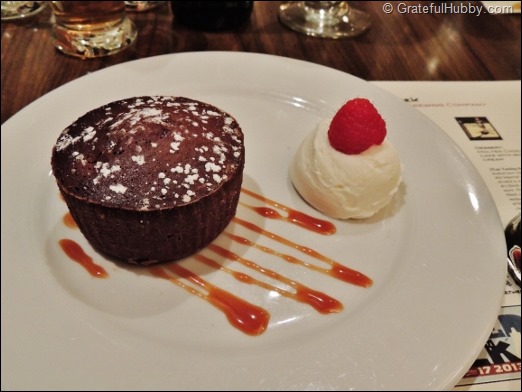 It was my first time at a Scott's Seafood, as I understand that there are several (in San Jose, Palo Alto, and of course Mountain View), and I thoroughly enjoyed the food and the vibe of the restaurant. I really liked the smoked salmon and the ahi tuna steaks – which immediately got me thinking that I needed to return ASAP with wifey.
This beer-and-food pairing event was excellent, as I indicated in another post. I am definitely fortunate to have been able to attend this dinner.
Cheers!
~Andy