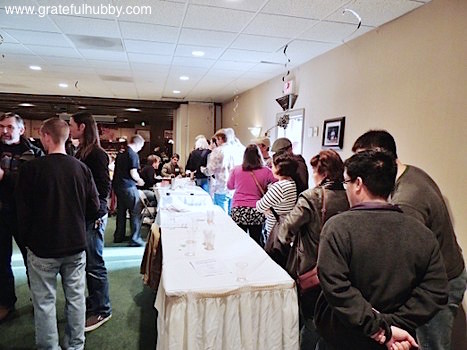 The growing group charging forward to create California's first cooperative brewpub are hosting their second public event and membership drive on Saturday, April 13, 2013.
According to the Facebook event page, the event will take place from 1 p.m. to 6 p.m. at Original Gravity Public House in downtown San Jose and will coincide with special releases from Calicraft Brewing Company as well as the opportunity to meet Calicraft's founder and brewer Blaine Landberg.
There is no doubt that the San Jose Co-op Brewpub would like to replicate as much of the success of their first public informational event and membership drive back in early February, where the turnout and sign ups of those pledging to become members surpassed the expectations of many of the existing members.
Admission for this Saturday's event is free, and folks attending the event will be able to find out more about the San Jose Co-op Brewpub directly from the current member-owners who will be available throughout the event to present information and answer any questions.
[This post was shared on Examiner.com.]