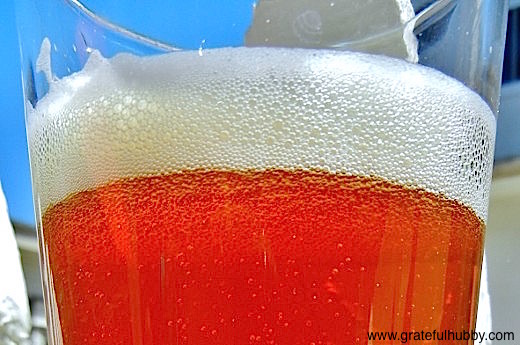 For South Bay folks interested in a beerfest this weekend, there is one taking place this Saturday within an hour's drive.
Waterfront Park on North Court Street in historic Downtown Martinez plays host to the Bay Area Craft Beer Festival on Saturday, April 20, 2013 from 12 p.m. to 4 p.m.
The festival began in 2010 to help draw attention to the nearby shops and restaurants and will see up to 2,000 folks this year who will be enjoying good beer from over 30 breweries, live music, and food from local restaurants.
The beerfest provides a good opportunity to check out many of the East Bay brewing companies but is also inclusive of the surrounding areas and beyond. Here is the current list of participating breweries:
21st Amendment (SF)
Ale Industries (Concord)
Altamont Beer Works (Livermore)
Bayhawk Ales (Orange County)
Black Diamond (Concord)
Calicraft (Walnut Creek)
Drake's (San Leandro)
E.J. Phair (Concord)
Firestone Walker (Paso Robles)
Grand Teton (Idaho)
Green Flash (San Diego)
Heretic (Pittsburg)
Karl Strauss (San Diego)
Lagunitas (Petaluma)
Lost Coast (Eureka)
Lucky Hand (Novato)
Mendocino (Ukiah)
Napa Smith (Napa)
Ninkasi (Eugene, Oregon)
North Coast (Fort Bragg)
Pacific Coast (Oakland)
Pyramid (Berkeley)
Rocksteady (Washington)
Schubros (San Ramon)
Sierra Nevada (Chico)
Speakeasy (SF)
St. Florian's (Windsor)
Strike (South Bay)
Triple Voodoo (SF)
Two Rivers Cider Company (Sacramento)
Tickets purchased online early are $35 per person. Visit the website and the tickets page for additional information about this event.
[This post was shared on Examiner.com.]