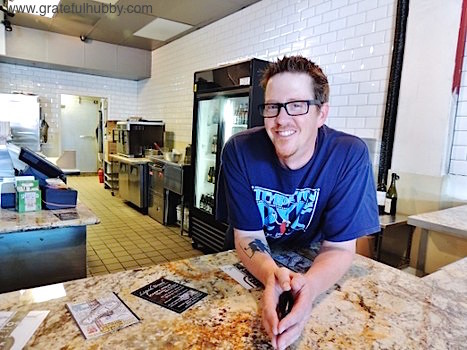 There are many ways to enjoy a good beer on a Saturday. For those interested in getting out and about tomorrow, Saturday, July 20 has turned out to be a particularly special beer day in the South Bay.
Original Gravity Public House in downtown San Jose is hosting a party starting at 12:30 p.m. in celebration of their one-year anniversary. Part of the festivities include food specials, a visit by Firestone Walker Brewing Company's Jeffers Richardson, and specialty tappings throughout the day. For more details, check out their website or their Facebook event page.
Brought to you by the folks behind Jack's Bar & Lounge in San Jose, Liquid Bread Gastropub in downtown Campbell, and the popular South Bay Beerwalk events, Spread Deli and Bottles (193 East Campbell Ave.) in downtown Campbell has their grand opening from 11 a.m. to 8 p.m. For a peek at their menu, check out their Facebook page.
If German beers are on your mind, then consider checking out Teske's Germania restaurant and beer garden in downtown San Jose. They kick off their Sommerfest celebrations with music by the Gruber Family Band starting at 6:30 p.m.
Saturday will also be a good day to check out the newly opened Farmers Union, a sleek, modern sports bar in San Pedro Square. With their grand opening having taken place just yesterday, they currently have 25 taps dedicated to craft beer. Their menu is available on their website, though there currently is a slight formatting issue with the document.
Another tasty option is to check out San Jose's Hermitage Brewing Company Tap Room (1627 South 7th Street), which opened just a week ago. Their hours tomorrow are from 12 p.m. to 5 p.m.
These are five possibilities. Of course, there are numerous other ways to enjoy a good beer or more tomorrow – or any other day for that matter – in the South Bay.
[This post was shared on Examiner.com.]