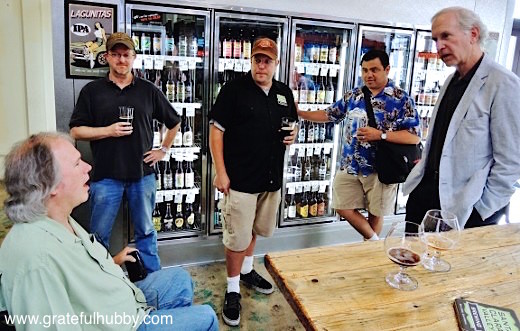 The third beer offering from Santa Clara Valley Brewing will be Little Orchard Saison, joining Peralta Porter and Electric Tower IPA.
To commemorate its debut, there will be a Little Orchard Saison Release Party taking place Tues., Aug. 27 from 6:30 p.m. to 9:30 p.m. at O'Faherty's Irish Pub in downtown San Jose, with brewmaster Steve Donohue scheduled to be there.
Those attending the release party can meet the friendly brewmaster and learn more about the brewing company. Those interested can also learn more about the significance of the name of the saison – Little Orchard. As with the previous beers, the name itself reflects an important piece of Santa Clara Valley history.
There aren't plans to bottle the saison this go around, so expect to see this latest offering on tap at your local beer spot.
Little Orchard Saison Release Party
When: 6:30 p.m. – 9:30 p.m., Tues., Aug. 27, 2013
Where: O'Flaherty's Irish Pub, 25 North San Pedro Street, San Jose
SCVB website: www.scvbrewing.com
[This post was shared on Examiner.com.]