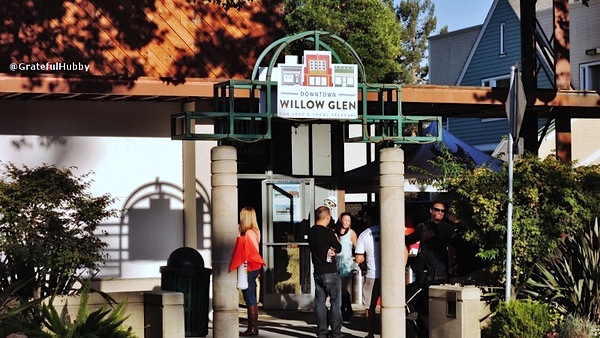 The next installment of The Beerwalk is set for Sat., Oct. 25 from 2-6pm in downtown Willow Glen – "San Jose's local treasure." It's the third straight fall that The Beerwalk will have taken place in downtown Willow Glen. From the event page:
"Stroll Lincoln Avenue in Downtown Willow and discover all the shops, art galleries, and great restaurants. All while sipping on great beers and enjoying the social enthusiasm of shopkeepers and beer lovers alike."
In addition to pointing the spotlight on neighborhood communities, Beerwalks also provide a spotlight on a number of mostly Bay Area breweries, including many from the South Bay.
Participating breweries at the upcoming Beerwalk include:
Santa Clara Valley
Hermitage
Strike
Faultline
FireHouse
Lagunitas
Drake's
Almanac
21st Amendment
Speakeasy
Anchor
Karl Strauss
Sierra Nevada
Hangar 24
Headlands
Stone
6 Rivers
and more
Local businesses include:
Goosetown Lounge
20twenty cheese bar
Vin Santo Ristorante
The Dailey Method WG
Bay Area Phone Doctor
Fusion Hair Studio
Haute Tan Airbrush Tanning
Bare Wax Lounge
All Natural Day Spa
Jorcal Hat Co.
Details
Sereno Group
Realty World Castlerock
Kool Kids Couture
Eye Luv Lucy Optometry
Grace on the Avenue
Bella James
Mariette Chocolates
Underground
Stript Wax Bar
Three Sisters/Our Secret
Round Table Pizza
For this Halloween Beerwalk edition, there will be a costume contest, raffles and prizes, and an after-party at the soon-to-open 20twenty cheese bar, offering folks a sneak peek during the soft opening weekend inside one of Beerwalk co-founder Jordan Trigg's recent business ventures. 20twenty cheese bar is set to feature 20 beers and 20 wines plus bottles to accompany an assortment of 100 cheese selections.
Beerwalk tickets are $30 if purchased online and in advance. If tickets are still available on the day of the event, they can be purchased for $35 at the door. But fair warning: Last year's event eventually sold out the day of, and folks had to be turned away.
For more info. and to purchase tickets, visit the event website.
[This post was shared on Examiner.com.]