The boys and I were so fortunate to make it in time for some delicious BBQ chicken and ribs at the two-year anniversary celebration for Mountain View's Steins Beer Garden & Restaurant. We bonded over good food, and in the case with the older kid, tasty beer as well.
We missed owner Ted Kim, but we had great chats with Chef Colby M. Reade and assistant manager Lynna Nguyen.
Pictures below: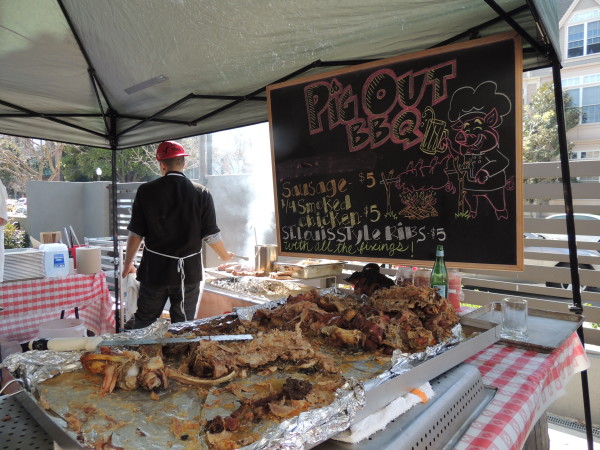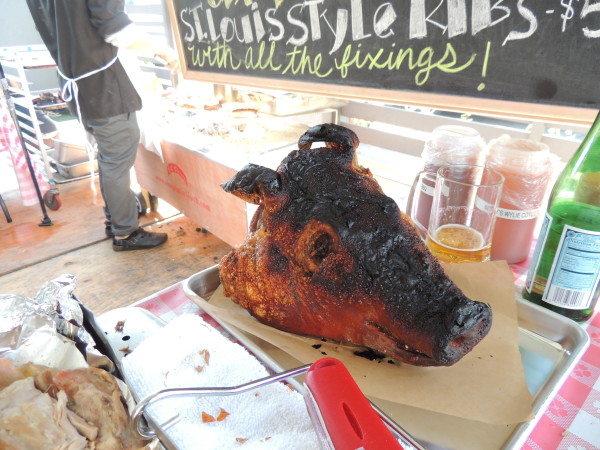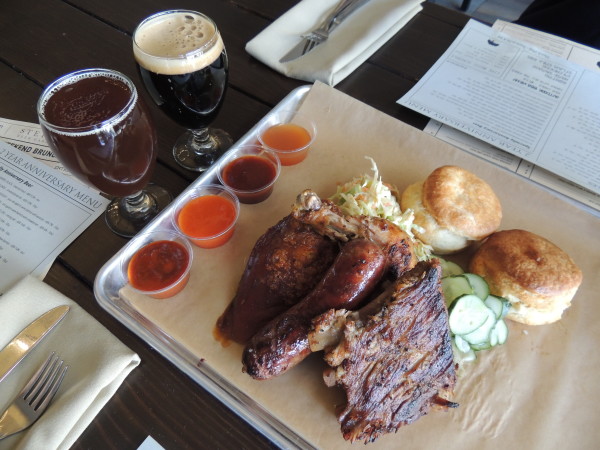 Our tray of awesomeness – roast pig (cheek), chicken, house sausage and St. Louis style ribs with all the fixins – paired with Palo Alto Brewing Barrel Aged Cuvee (Sour) and Palo Alto Brewing Barrel Aged Sour Porter. Food was excellent. The beers were very enjoyable.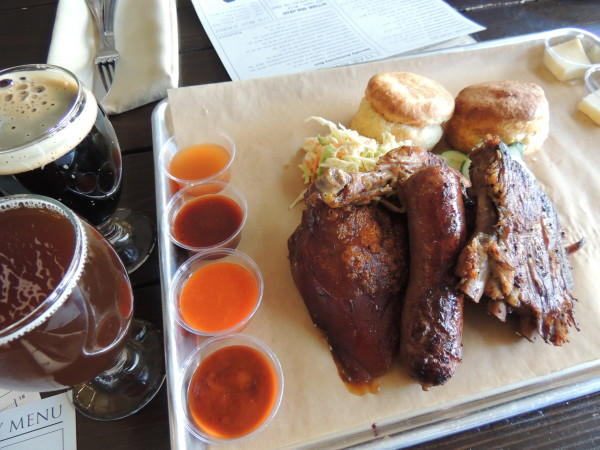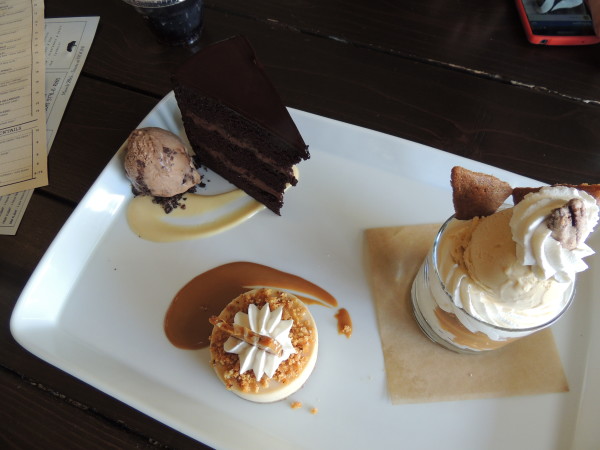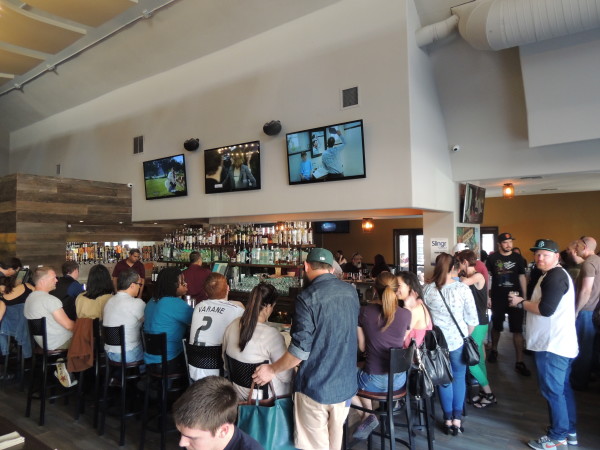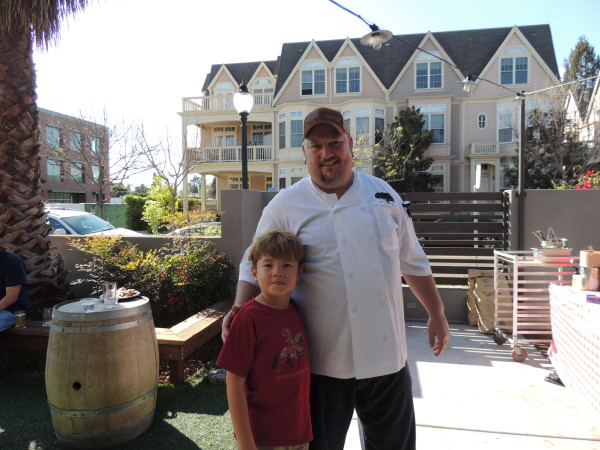 Congrats to Steins on the milestone!
Cheers! Prost! Gunbae!
~Andy