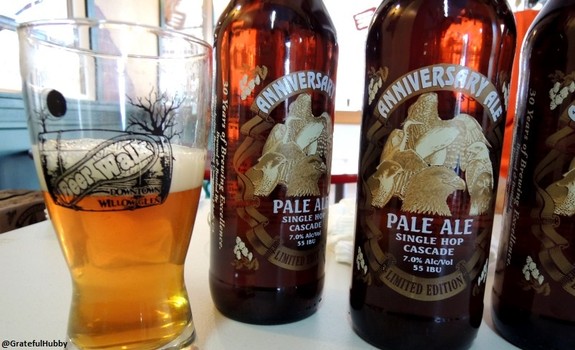 The fall Beerwalk – the annual Halloween edition – returns for the fourth straight year to downtown Willow Glen on Sat., Oct. 24 from 2pm-6pm. From the event page:
"Stroll Lincoln Avenue in Downtown Willow Glen and discover all the shops, art galleries, and great restaurants, all while sipping on great beers and enjoying the social enthusiasm of shopkeepers and beer lovers alike."
In addition to pointing the spotlight on neighborhood communities, Beerwalks also shine the spotlight on many Bay Area breweries. Participating South Bay breweries at the Willow Glen Beerwalk include Faultline, FireHouse, Hermitage, Santa Clara Valley Brewing and Strike. Other breweries include 6 Rivers, 21st Amendment, Anchor, Ballast Point, Drake's, Firestone Walker, Lagunitas, Sierra Nevada, Speakeasy, Almanac, Heretic, Coronado, New Bohemian, Napa Smith and Cider Brothers.
Tickets can be purchased online for $35. There will be a very limited number of tickets for sale the day of the Beerwalk for $38. Heads up: Beerwalks continue to grow in popularity, and recent Beerwalks have sold out. Expect another large turnout at this upcoming Beerwalk.
For more details and to purchase tickets, visit the event page.
[This post was shared on Examiner.com.]