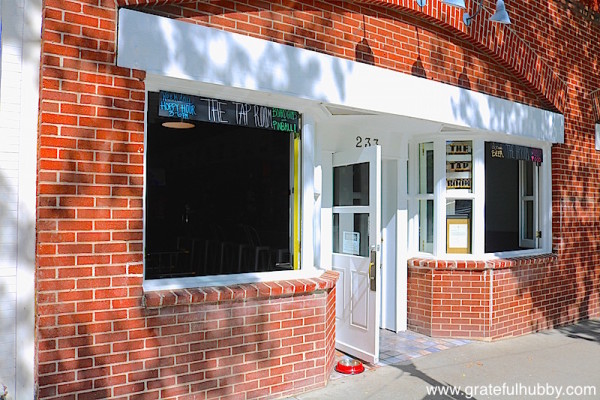 Home to a bevy of restaurants, shops and cafés, University Avenue in downtown Palo Alto is now home to Palo Alto Tap Room (233 University Ave.), founded by husband-and-wife Kasim and Guldem Tanyeri Syed – owners of The Rose & Crown – and brothers Andrew and Lars Smith.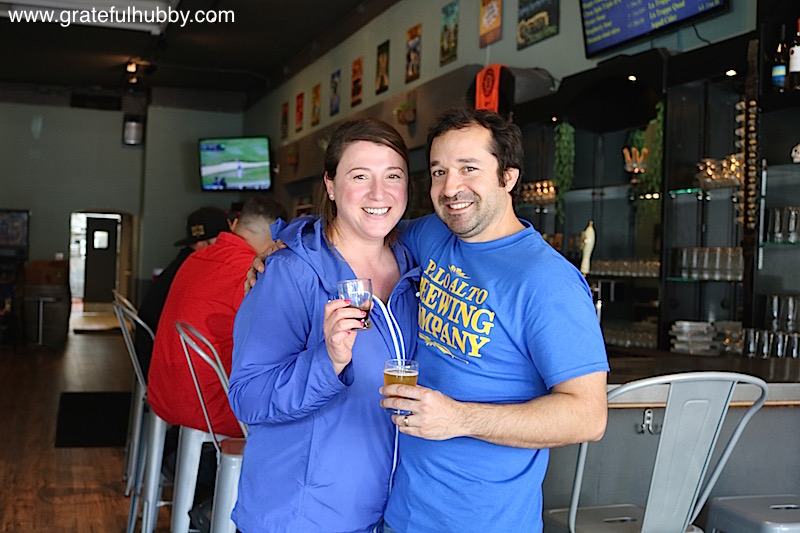 The Tap Room, which opened in early February, has 16 taps plus a cider tap and features a creative menu of items made from scratch.
The menu – overseen by Lars – consists of a tidy set of appetizers (Deviled Eggs, Poutine, Buttermilk Fried Pickles, among others), wings, salads, sandwiches (Grilled Cheese, Grilled Veggies, Fried Chicken, Beer-Braised Beef) and a Beer Float dessert.
Look for weekly specials, including the currently ongoing special Fried Chicken and Waffles on Sundays. Ingredients are locally sourced to the extent possible and include free-range chicken and hormone-free meat.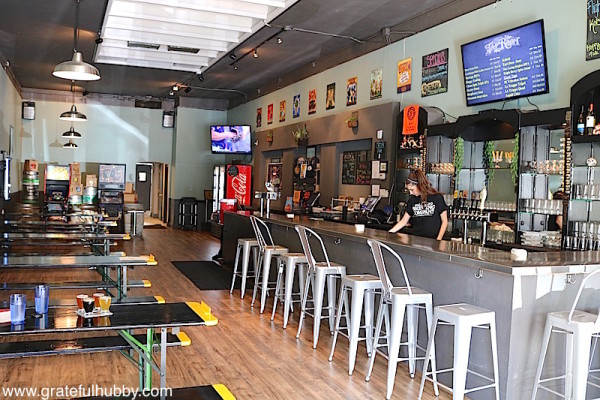 Upon entering the Tap Room, there is a sleek, open bar on the right side and big communal tables on the left. Towards the back area are two pinball machines and a jukebox. Board games are available as well. The space is bright, inviting and clean, and the atmosphere is friendly thanks to the efforts of Andrew, who manages the front of the house, and the staff.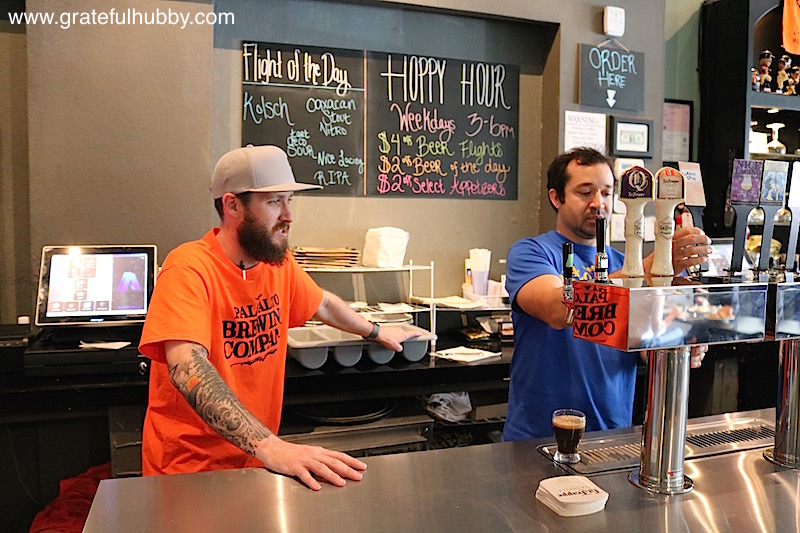 Most of the beers on tap are from Palo Alto Brewing Company; Kasim started Palo Alto Brewing back in 2008 and has been at the forefront of the local craft beer scene. When he and his wife took over The Rose & Crown in 2006, he spent the initial years diligently seeking out the different beers that other places did not carry and challenged his customers to try out new, diverse beers, converting many along to way to becoming beer enthusiasts.
Though a number of Palo Alto Brewing beers can be enjoyed at The Rose & Crown – located just a couple blocks away – and are also available throughout the peninsula and the Bay Area, the Tap Room provides the opportunity to enjoy new experimental and collaboration beers.
According to Kasim, the lure of a new beer often compels customers to try an offering that is a bit different, and the subsequent feedback is consistently positive. Recent examples include Grapefruit Tart Deco Sour, Lychee Tart Deco Sour, Peanut Butter Stout, Nitro Hoppy Ending Pale Ale, Blood Orange Tart Deco Sour, Raspberry Tart Deco Sour, Triple Berry Stout and Passion Fruit Stout.
Recent collaborations have included Grapefruit Belgian Tripel with brewer Saul Reyes of Tied House and last month's debut of Clean Spin Triple IPA with San Jose's Hermitage Brewing Company, where the majority of Palo Alto Brewing beers are currently brewed. Before the release of Clean Spin, Kasim approached Hermitage Brewing brewmaster Peter Licht and head brewer Greg Filippi with an idea for a Triple IPA, resulting in an offering that has proven popular among many local beer fans.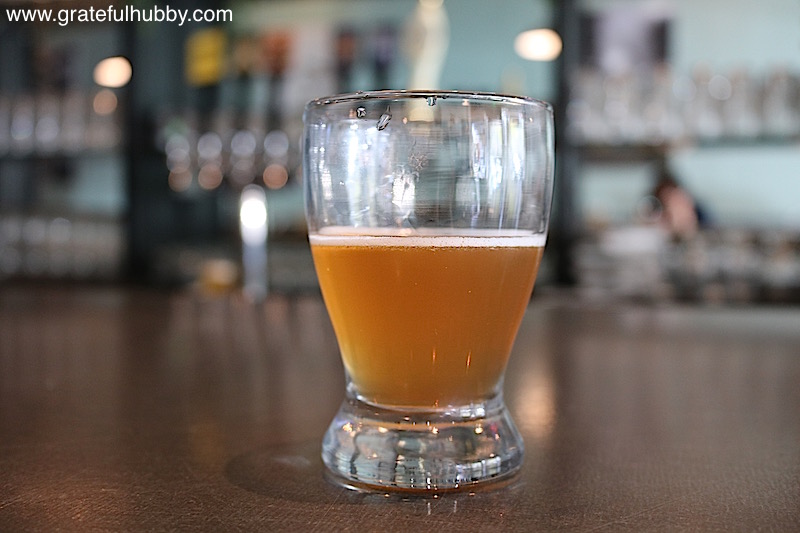 During a recent visit with my family, it was readily apparent why Clean Spin Triple IPA has been so popular – smooth and well-balanced, especially for a beer at 9.5% ABV.
Customers can try a variety of beers at the Tap Room by ordering the "Flight of the Day," a sampling of five pre-selected beers on tap. Our bartender Kristalynn Todd was knowledgeable about each of the beers and provided attentive service.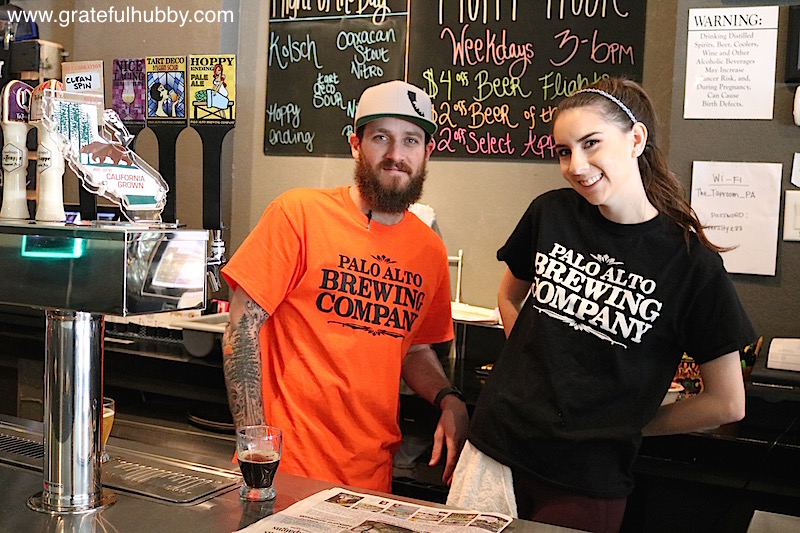 I enjoyed a beer flight that consisted of my other favorites of the day – the tasty Tart Deco Sour (brewed in partnership at Belgium's De Proef Brouwerij) and the delicious Raspberry Tart Deco Sour, which I knew – and Kasim agreed – wouldn't last long.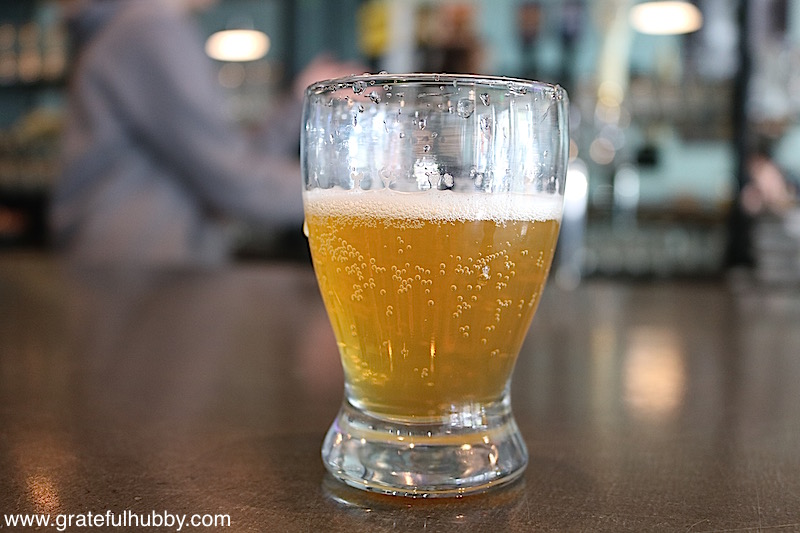 It was nice to see another local beer on one of the several guest taps – Saison brewed in collaboration with Drake's out of San Leandro and San Jose's Santa Clara Valley Brewing. Kasim tells me to look out for future collaboration beers with Santa Clara Valley Brewing as well.
We devoured our appetizer order of Poutine with Cool Beanz (Porter) gravy and jack cheese. My wife enjoyed the Chopped Salad with house-made Hoppy Ending (Pale Ale) mustard vinaigrette, while our boy and I thoroughly enjoyed a Grilled Cheese Sandwich and Fried Chicken Wings, respectively. The sauces for my wings included house-made traditional buffalo, jalapeno lime glaze and my favorite Atlas (DIPA) BBQ.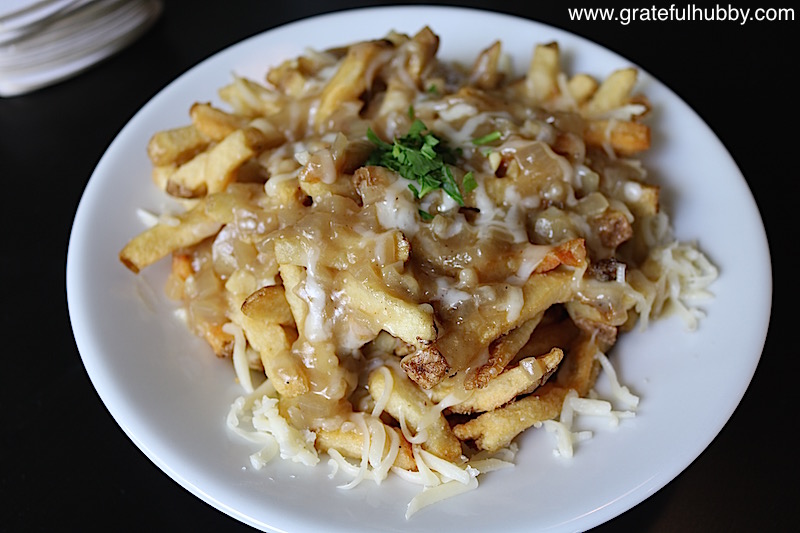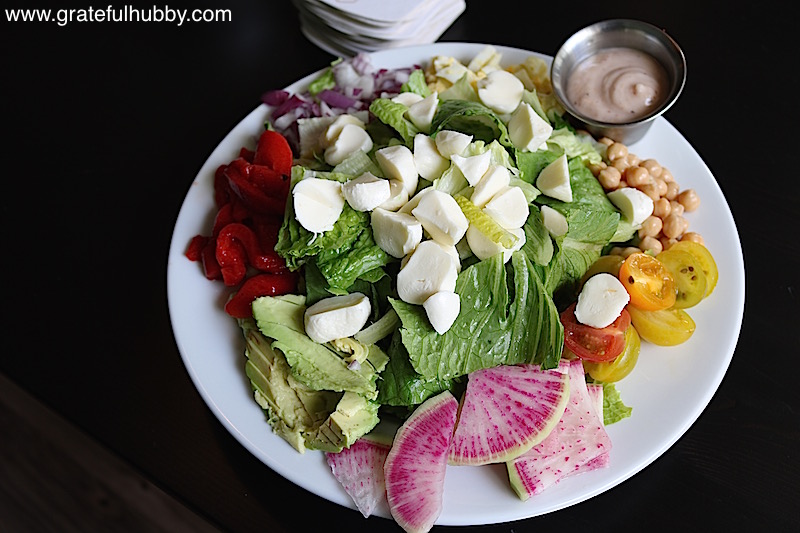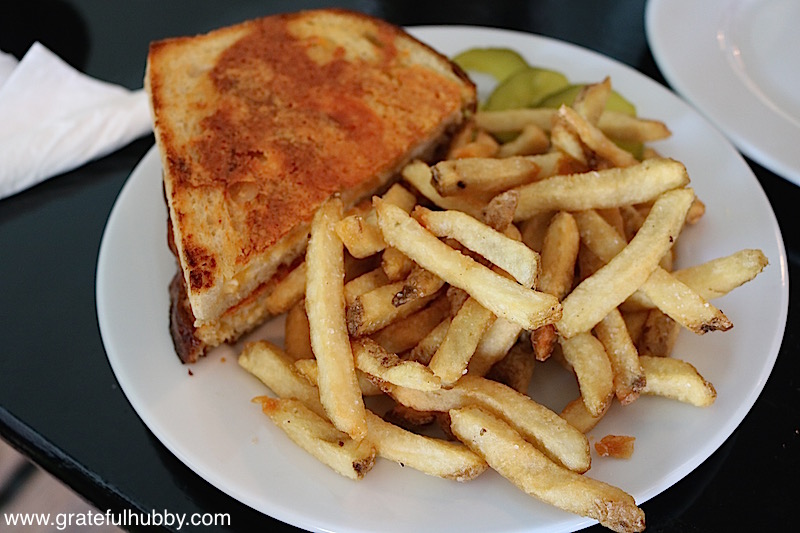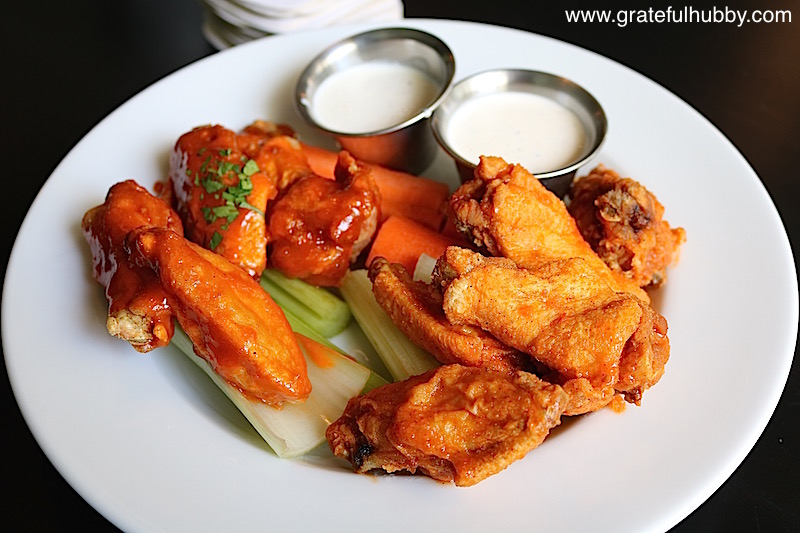 With its central location on University Avenue and its welcoming vibe, Palo Alto Tap Room is a great place to enjoy good beer and quality bites, either by yourself or with friends and family. We'll certainly be back soon.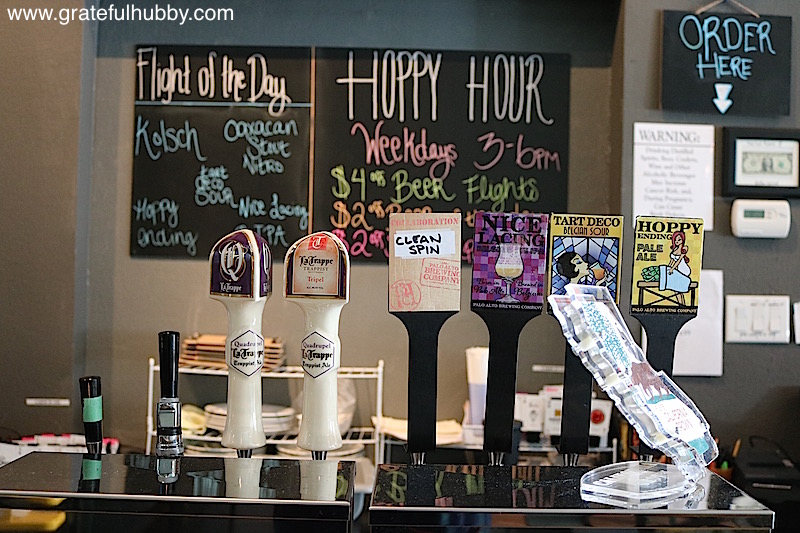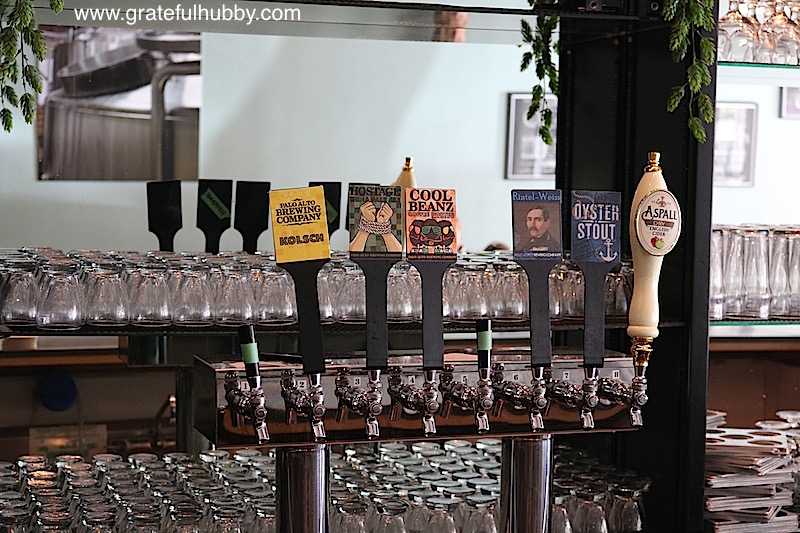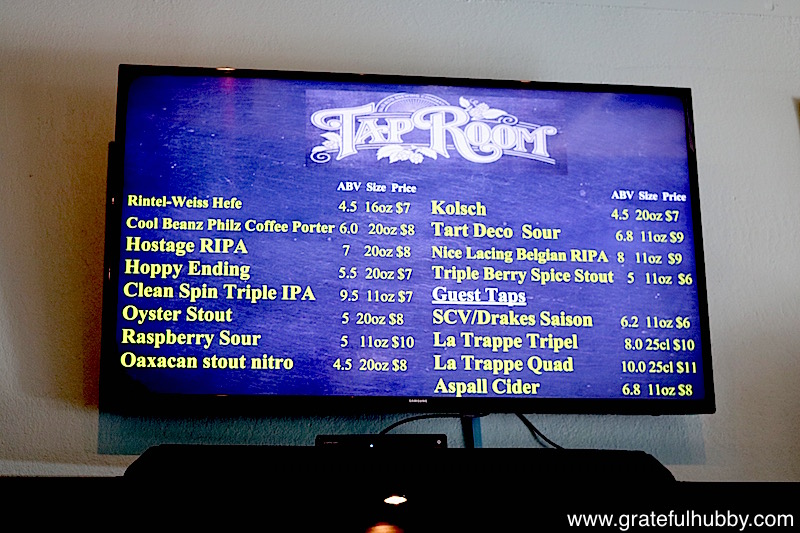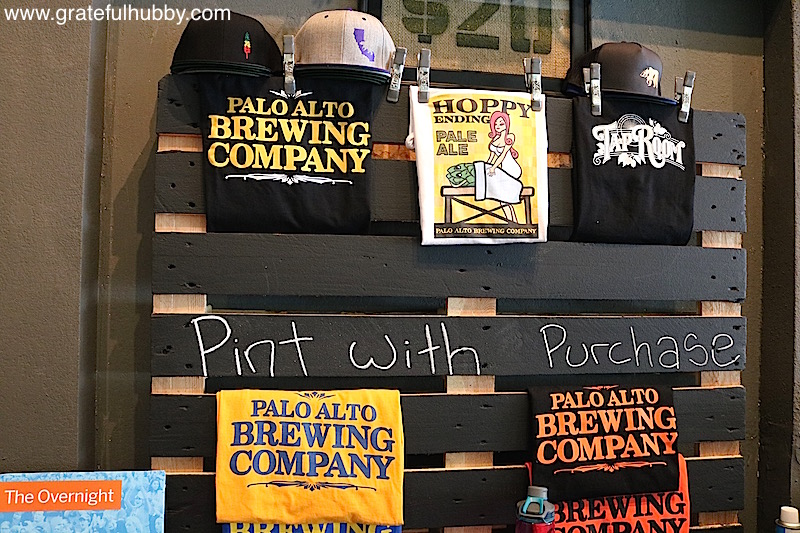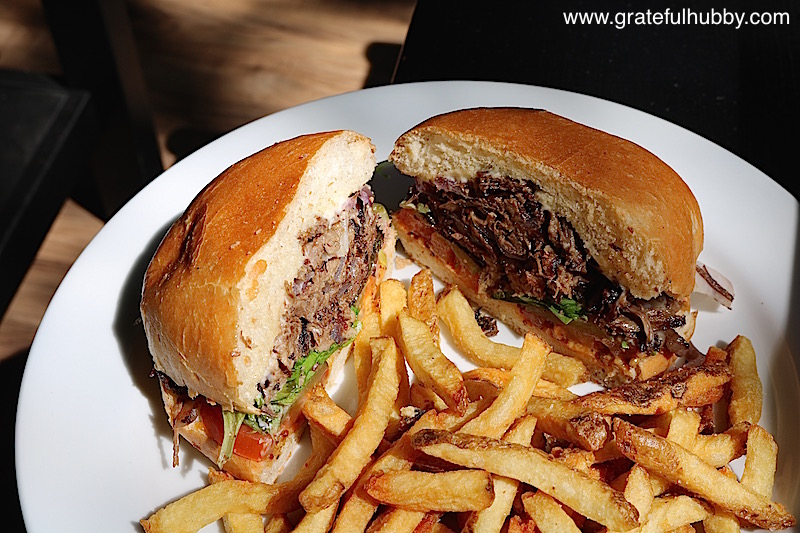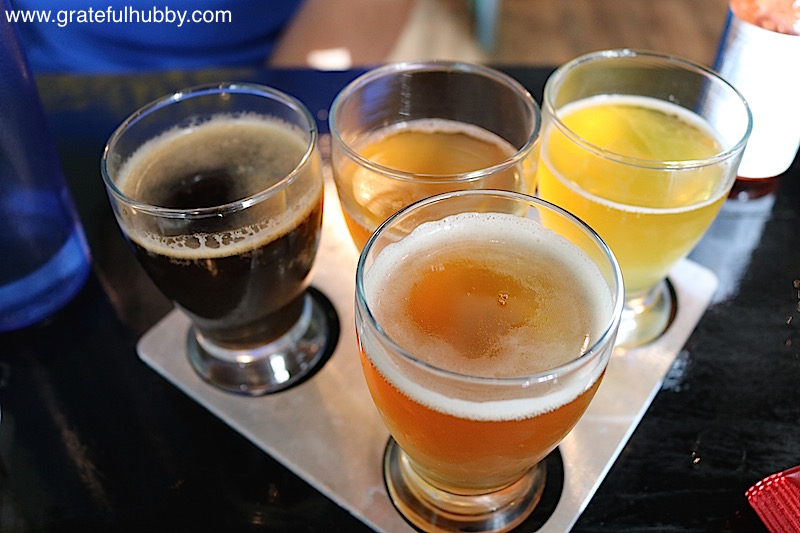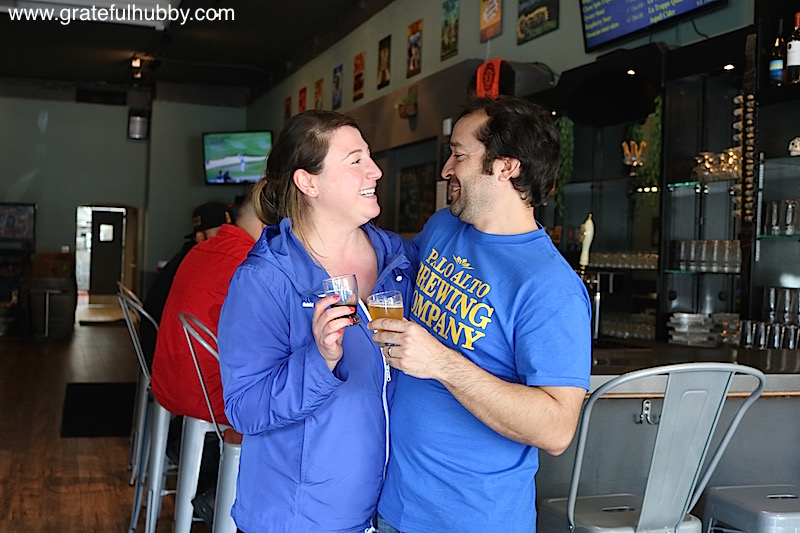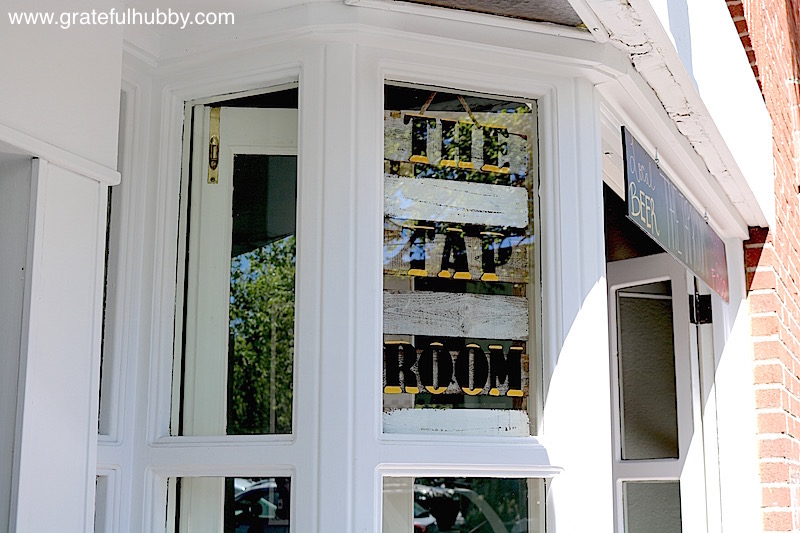 [This post was shared on Examiner.com without all the pictures.]