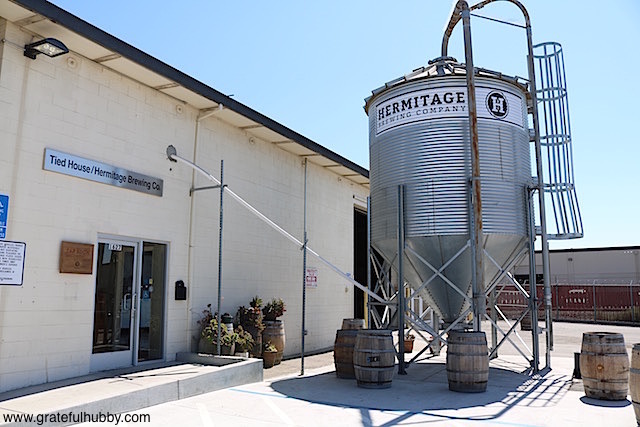 Here's some of what I know about San Jose's Hermitage Brewing Company as of late:
Expansion of warehouse space at 1627 South 7th St., plus new signage off 7th St.
New brewing system, packaging line, centrifuge, fermentation tank farm and a 5,000-BBL capacity sour beer annex (1 BBL or barrel is equivalent to 31 gallons).
Busy sales team and a growing number of team members from all sides of the house
Busy Tap Room with plenty of online reviews raving about their customer service and vibe
Recent beer awards and accolades, including the bronze medal for Maltopia Scotch Ale in the Scottish-Style Ale category at the prestigious World Beer Cup held earlier this year, 1st place in the Sour Ale category for Sour Cherry Sour at this year's California State Fair Commercial Craft Brew Competition and inclusion in this year's top 50 (out of 247) of Paste Magazine's popular American IPA blind tasting for Citra Single Hop IPA, coming in at #35
Greater social media presence with an updated website
Well-crafted, variety of offerings – including new releases – that are tapped on an ongoing basis and receive consistently positive reviews
All factors that help point to the continuing growth of – and demand for – Hermitage beers as well as their brewing services. Their successes are a credit to the entire Hermitage team and also reflect the vision set by brewmaster Peter Licht and the day-to-day leadership provided by head brewer and cellarmaster Greg Filippi.
I recently had the chance to meet up with Peter and Greg – both down-to-earth, lead-by-example types – and Hermitage communications assistant Mark Fazzio for a tour of their expanding warehouse spaces.
Many folks will recognize the Hermitage Tap Room, the walls of which are currently undergoing an artwork makeover.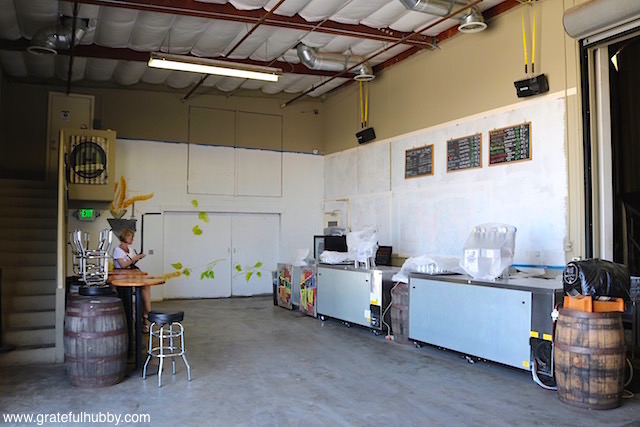 Behind the Tap Room is the original warehouse space, which is now used for cellaring, packaging and storing hops.
It's hard to believe that the first several Meet the Brewers beer festivals took place mostly within this space. The epic, annual beer festival is now held mostly in the much larger outdoor area outside the Tap Room.
Some will also remember the old brewhouse – which has since been sold and replaced by a bigger, more efficient brewing system – that was brought over from the old Tied House in San Pedro Square. It used to reside in the back left corner area.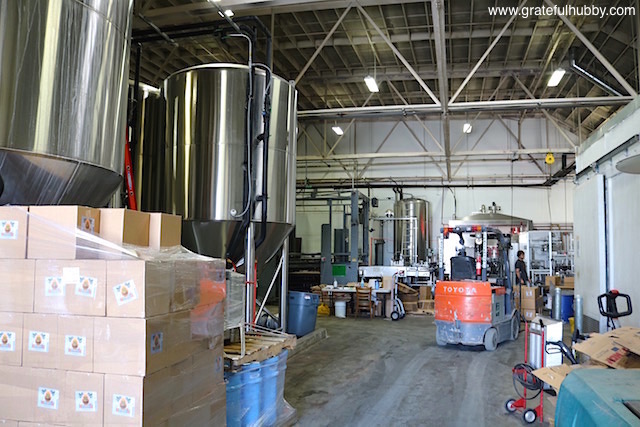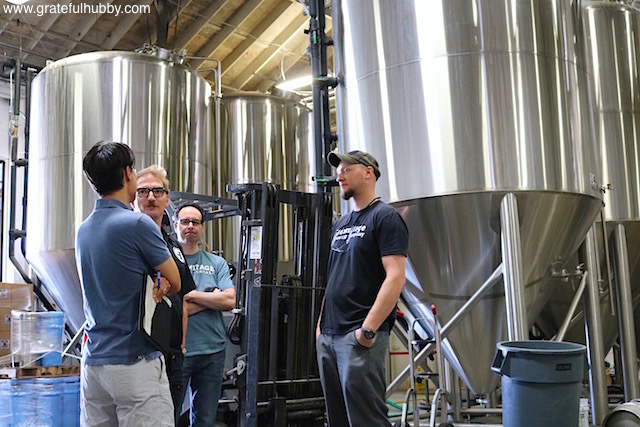 The first warehouse is connected to an adjacent room where the new brewhouse is located.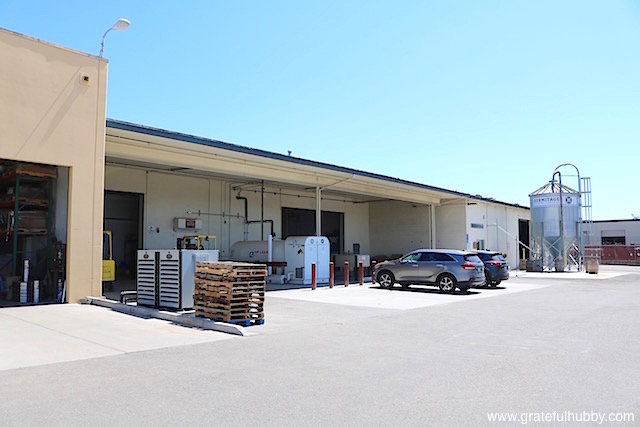 The brewhouse is a 25-BBL system capable of making 30,000 BBL annually (again, 1 BBL or barrel is equivalent to 31 gallons).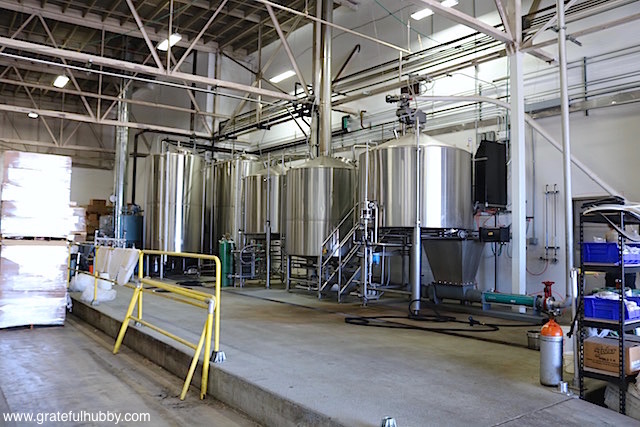 Hermitage brewed 16,000 BBL last year, of which nearly 3,000 BBL was Hermitage's own beers.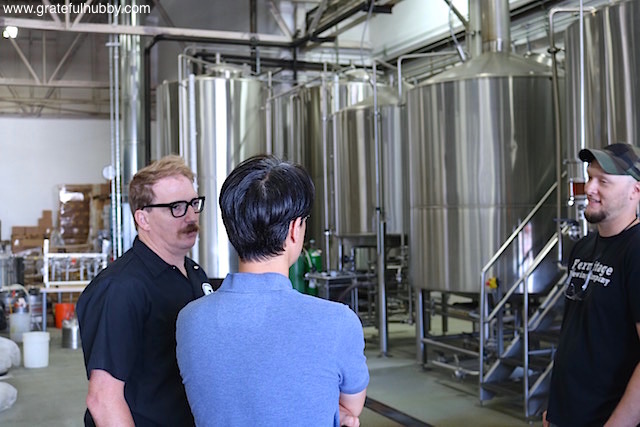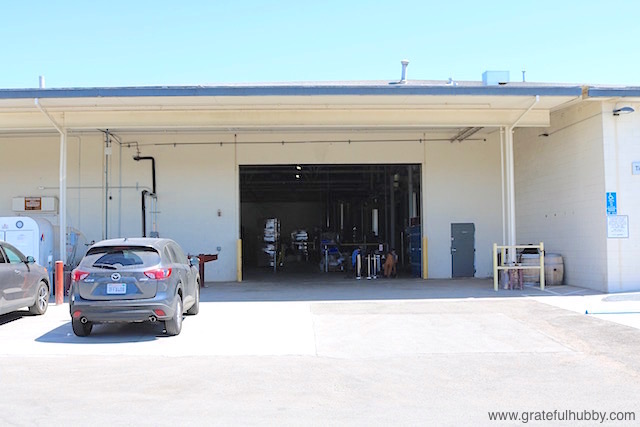 You'll see white sliding doors in the next open space. They're the entrance to Hermitage's huge cooler.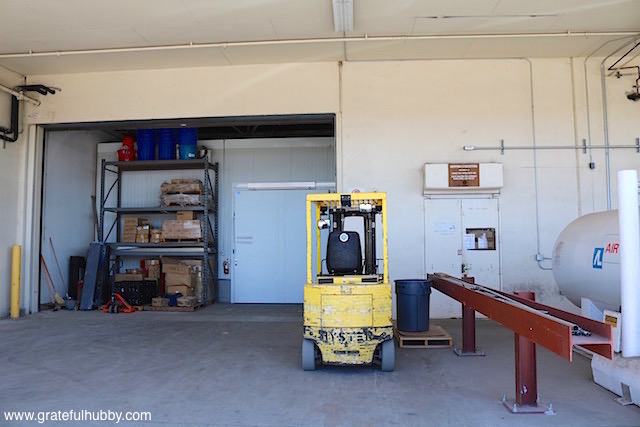 You'll see an Offices and Sour Annex sign at the next building over.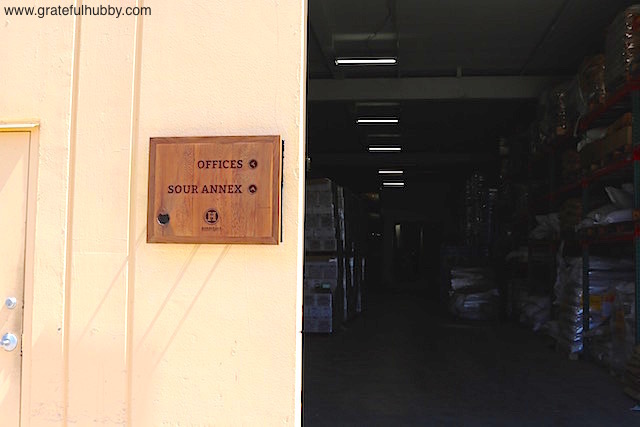 Past racks of barrels in the front warehouse space, you'll find the offices for a number of Hermitage personnel to the left.
Towards the back of the building is where you'll find the 5,000-BBL capacity Sour Annex.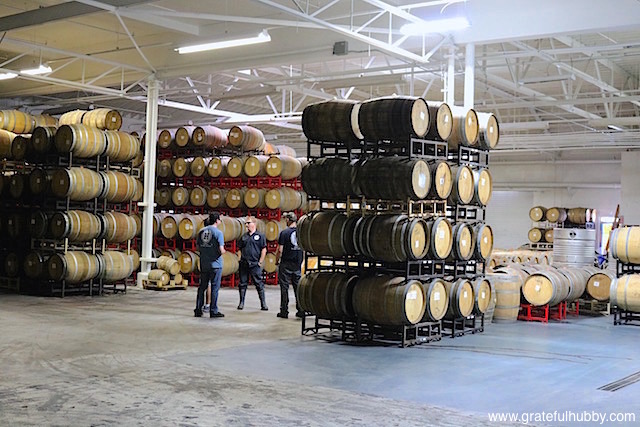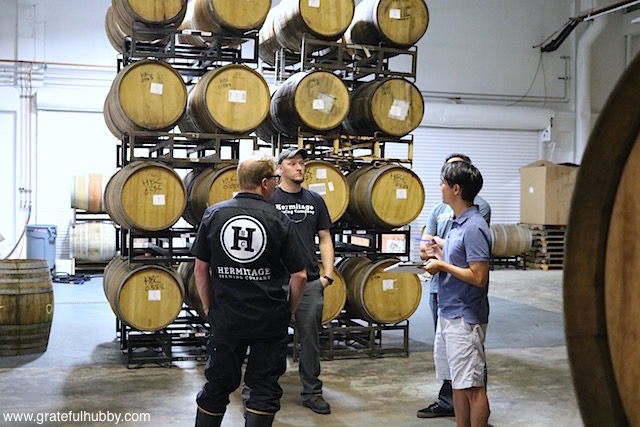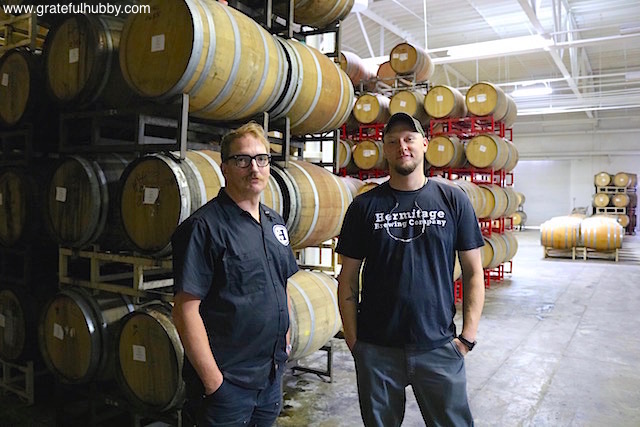 The Sour Annex is a one-stop shop for all things sour at Hermitage and will soon incorporate packaging as well.
Greg is looking forward to the two 100-BBL foeders Hermitage will be receiving in the near future. That makes at least the two of us, though I suspect that there'll be many more looking forward to the end results. No pressure or anything… :)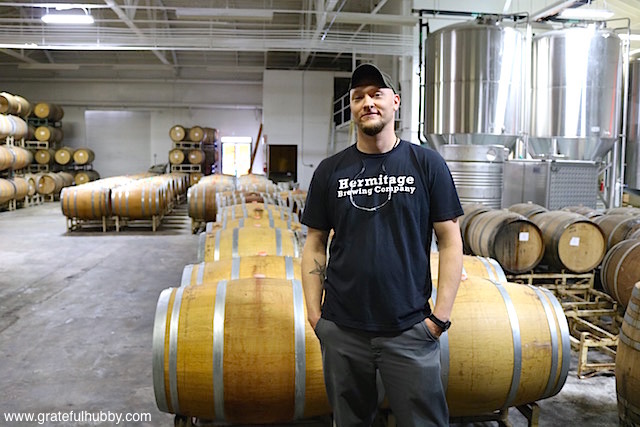 Finally, there's the building on the other side of the lot.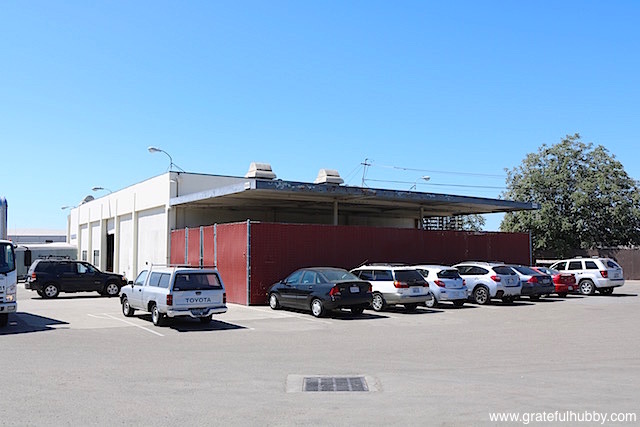 The front area surrounded by red fencing under the overhang houses a machine shop.
Inside the enclosed building is a room for dry goods, while a lab occupies the back section of the building.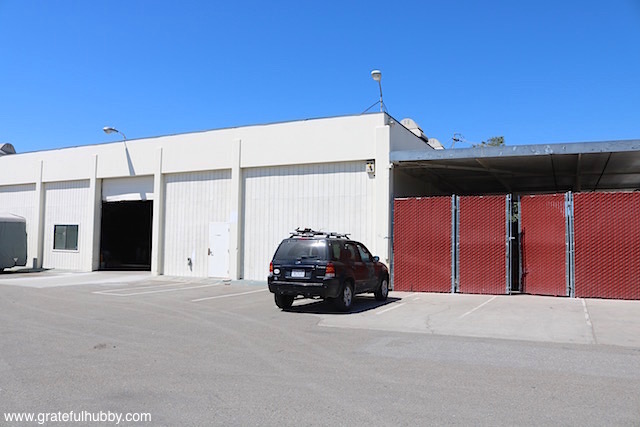 In total, Hermitage has increased their physical space fivefold, from approximately 9,500 sq. ft. to approximately 50,000 sq. ft.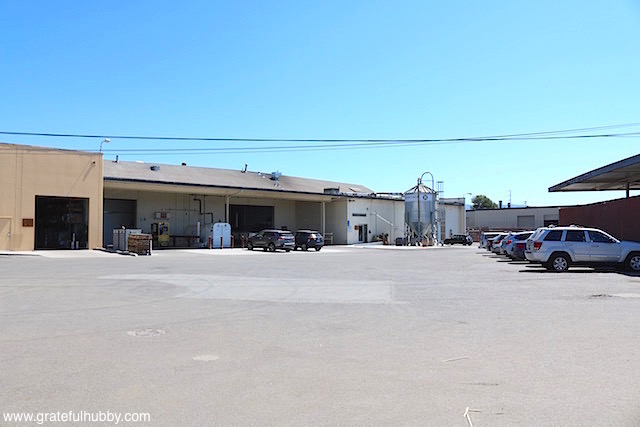 With the tour over, there was time to head back to the Tap Room for some Hermitage beer tasting.
The 16 beers on tap included a wide variety of styles, including Golden Ale, Scotch Ale, Pear Saison, Belgian Grapefruit Ale, American Red Ale, Imperial Stout, American Sour, Session IPA, Brett IPA, East Coast IPA, Single Hop IPA, Double IPA and Triple IPA.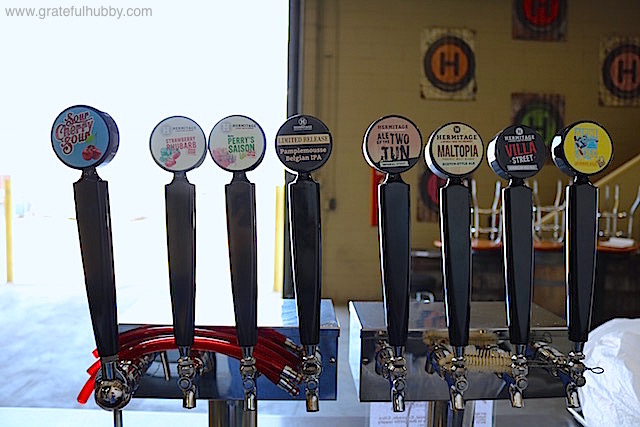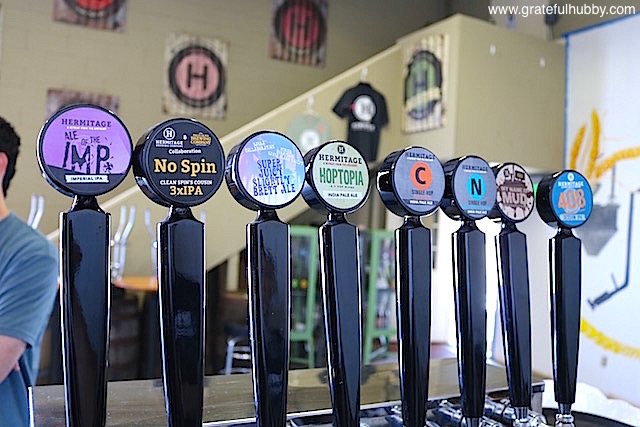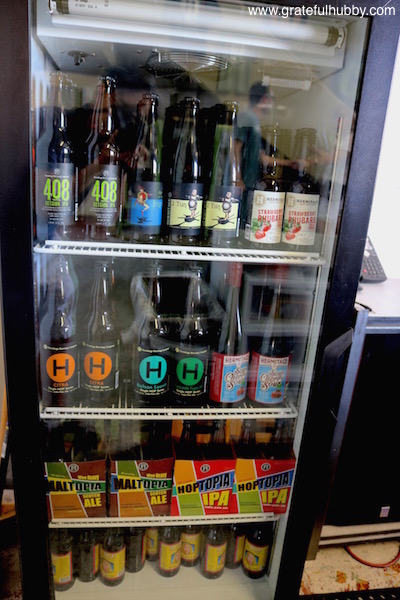 I opted to sample Hermitage's newer offerings.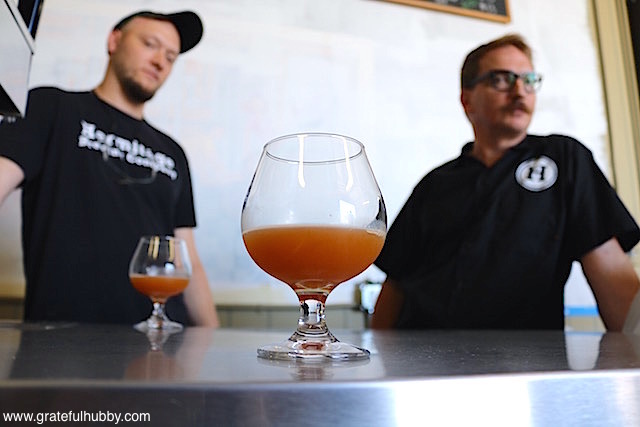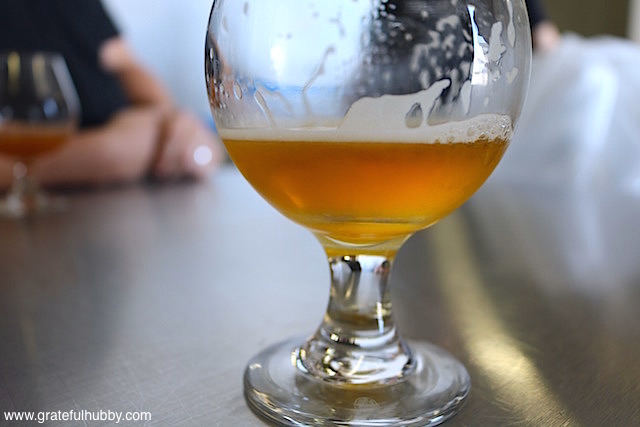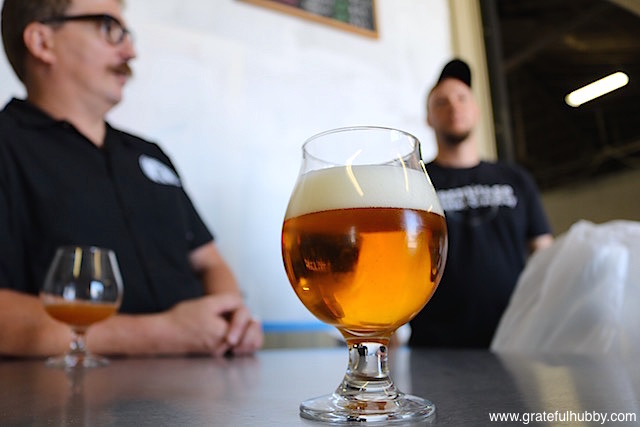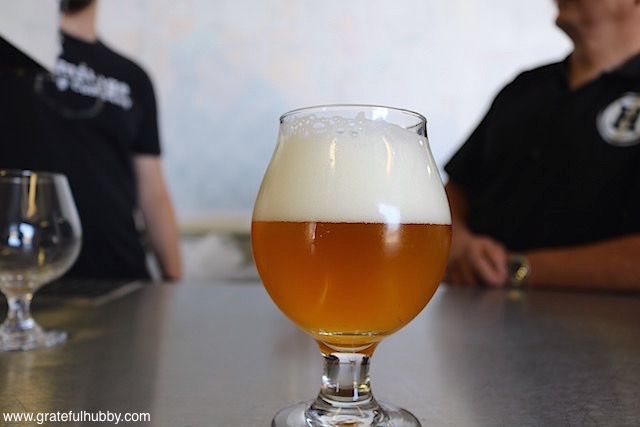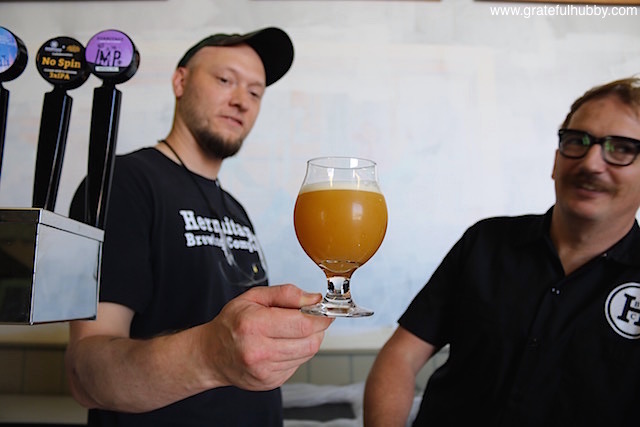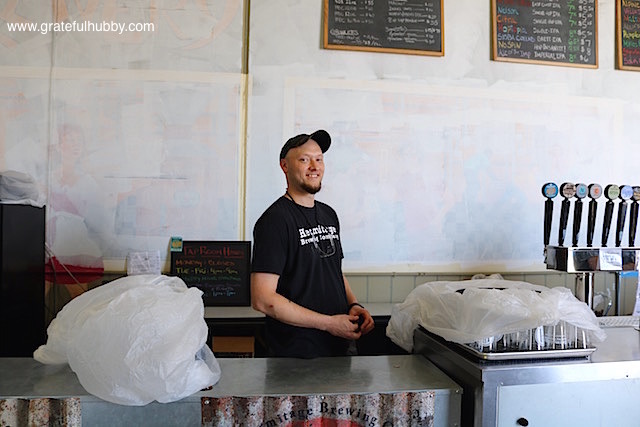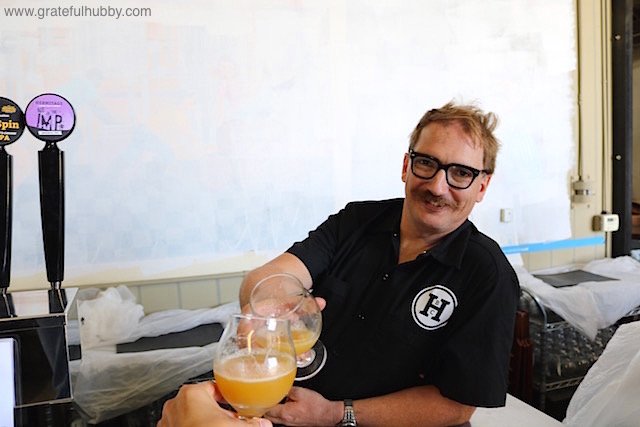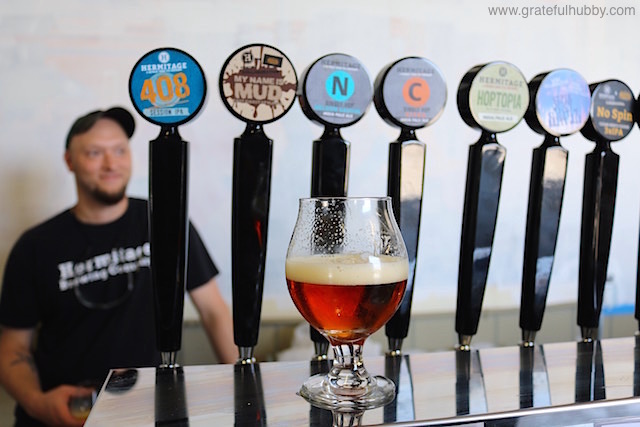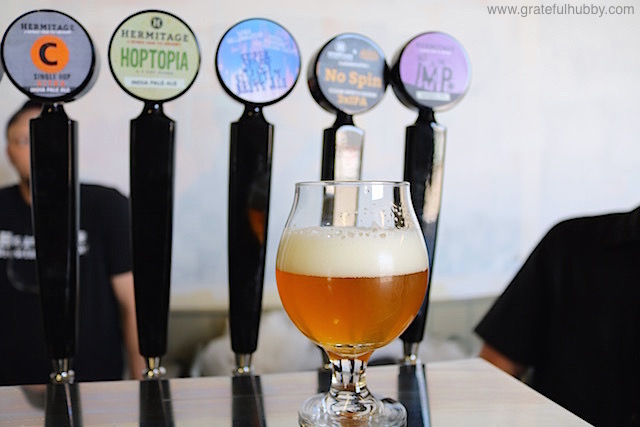 Each beer was exquisite. All were new to me, and I was particularly impressed with how flavorful, smooth and well balanced each was per their respective style. For instance, No Spin Triple IPA was super smooth with a clean, citrus-forward hoppy flavor profile. It was also well balanced and belied its ABV mark of 9.5%.
Because of a busy schedule earlier in the spring, followed by summer trips out of town (including Germany for close to a month!), I've missed out on visiting many local beer places. I've especially missed the local breweries.
So I'm very grateful to have had the chance to visit Hermitage and catch up on recent developments along with their latest beers.
For more information about Hermitage and for the scoop on their sour beer program, check out this previous post from early July.